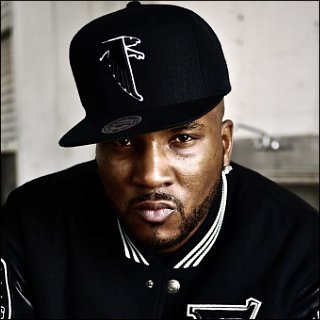 Profile
---
Famous as :
Rapper
Birth Name :
Jay Jenkins
Birth Date :
November 28, 1977
Birth Place :
Columbia, South Carolina
Claim to fame :
Album "
Let's Get It: Thug Motivation 101
" (2005)

Biography
---
by AceShowbiz.com
---
Young Jeezy has been through it all, the worse and the worst, before taking the limelight of life with his niche in rapping. He was born Jay Jenkins on October 12, 1977 and was a native to Columbia, South Carolina. Together with his family, he relocated to Duncan Block of Georgia and soon lived in juggled custody. His parents decided to end their marriage and shared the custody of him with their relatives. Frequently being in his aunts' house, Jeezy developed a close bond to his cousins who later introduced him to the dark world of drug dealing. By 12, he was already making money through selling the illegal substance and got arrested several times for it. At one point he even had to serve 9 months in a boot camp as a result of being busted by the police.

Under the layer of the sad childhood, Jeezy became a strong person who had a thing with words. He was apt in shooting verses and had a talent in melody that led him wanting to jump in the music business. He was a CEO for Corporate Thugz Entertainment and was determined to sit behind the desk before the urge to step up to the spotlight as a performer took over. "Before music I was just trying to survive out this motherfucker. I had other artists, some local cats off the street, but it didn't work out," he recalled. "So I just decided to do it myself. Ain't nobody gonna go as hard as you gonna go. I saw the bigger picture at the time. I have a way with words and I know how to hustle." At the age of 24, he released an indie album called "Thuggin' Under Influence" with Lil J as his moniker. The following years, he spawned more mixtapes that impressively sold averagely around 100,000 copies within a year.

Soon his name traveled to P. Diddy's label, Bad Boy Records that signed him in 2004 as one part of rap group Boyz N Da Hood. With the boys, he released a self-titled album in 2005 that peaked at #5 on Billboard Hot 200 chart. Despite the success, he left the group and the label to go under Def Jam as a solo artist. Spanning only a month apart from the Boyz N Da Hood album, he released a debut solo album "Let's Get It: Thug Motivation 101" ...