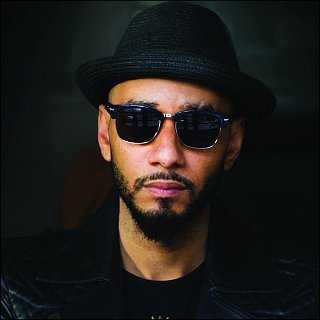 Profile
---
Famous as :
Rapper, producer
Birth Name :
Kasseem Dean
Birth Date :
August 30, 1978
Birth Place :
Bronx, New York, USA
Claim to fame :
Album "
One Man Band Man
" (2007)

Biography
---
by AceShowbiz.com
---
When producers decided to get behind the mic, it's not always a happy ending. But if your name is Swizz Beatz, it's a whole different story. The man who has successfully produced for newcomers, moderate artists up to high caliber ones is now demanding the solo attention that he actually need not to worry about. His second solo album 'One Man Band Man' hit the street on August 21, 2007 and was immediately grabbed 45,000 copies in the first week. It ranked at #7 in Billboard Hot 100 and #1 in Top R&B/Hip-Hop Albums. Next thing Swizzy sees is a hope coming true. He once said, "I want to be remembered as the producer who changed the dynamic of music while inspiring artists to be creative and innovative. I won't stop until history is made."

Swizzy, aka Kasseem Dean in birth, was always about art even in his youth. Born on August 30, 1978 in South Bronx, New York, his father Terrence Dean found Terrence Dean Entertainment Management that took artists under the company. With the field already established, it was not long that Swizz walked on the entertainment path. While a teen, he often took jobs as DJ at parties, although much of his early work were samples and rather experimental. Luckily, his relative opens the opportunity to produce tracks through a label called Ruff Ryders. He produced his first track at the age of 16 and was soon acquainted to many different and bigger labels like Roc-A-Fella, Shady Records and many more. He was also involved in the establishment of Full Surface Records that will eventually excel greatly later on. The label pointed him as the president and CEO by the time he was 23-years-old.

From then on, various artists like DMX and Eve have been closely associated to him. DMX's 'Stop, Drop' gained popularity and consequently helped people to acknowledge Swizz's name. In 2002, the producer who is of Jamaica and Puerto Rico descent, thought it was the right time to have an album featuring his affiliates. 'Presents G.H.E.T.T.O. Stories' was released in December that year and debuted at #50 on the Billboard Hot 200 chart after counted selling 59,000 copies in the first week. At that point it was unquestionable that his credibility as a producer proved to be a huge factor behind his fame. He was soon tapped to produce albums from singers like Mariah Carey, ...