Black Panther of the Marvel Cinematic Universe and Aquaman of the DC Extended Universe get their own solo films, while 'Ocean's 8' presents an all-female take on the 'Ocean's' trilogy.
Continuing the first part which previews some hotly-anticipated sequels in 2018, this second part discusses some of the most promising new movies, spin-offs and remakes in the coming year. To name some of them, there are "
Ocean's 8
", a female-driven spin-off of Steven Soderbergh's "Ocean's" trilogy, "
A Star Is Born
", a new take on the 1937 film of the same name, and a new iteration of the popular video game by Crystal Dynamics, "
Tomb Raider
".
In superhero class,
Black Panther
of the Marvel Cinematic Universe and
Aquaman
of the DC Extended Universe are getting their own solo movies. One of Spider-Man's arch-nemeses also gets the same treatment in "
Venom (2018)
". Meanwhile, "
The New Mutants
" is going to kick off the new "X-Men" movie series.
Aquaman
Release date: December 21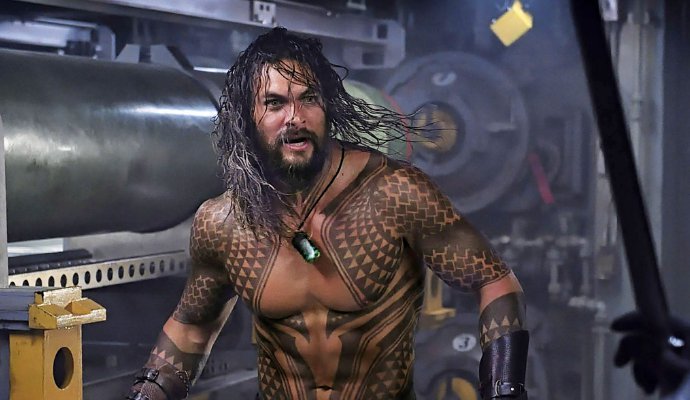 The protector of the seas is ruling his own solo movie in next year's "
Aquaman
", with
Jason Momoa
reprising the role he first played in 2016's "
Batman v Superman: Dawn of Justice
". The world got to see more of Momoa as the Trident-wielding superhero in Zack Snyder's recently-released "
Justice League
". In addition to giving Aquman an expanded role, "Justice League" introduced audiences to his powers as well as the undersea kingdom of Atlantis that would heavily factor into the plot of his stand-alone film, which will give more screen time to people around Aquaman like his love interest Mera, who is portrayed by
Amber Heard
.
Black Panther
Release date: February 16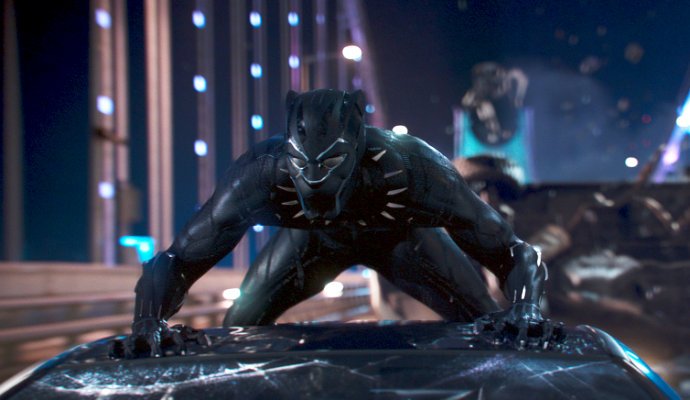 The first ever Marvel film centering on a black superhero, "
Black Panther
" mixes advanced technology and men's strengths at his most animalistic level in most of its battles. Set in African nation named Wakanda, the story centers on Prince T'Challa a.k.a. Black Panther (
Chadwick Boseman
), who made his debut in "
Captain America: Civil War
", on his quest to avenge his father's death. While some comic-book adaptations were criticized for casting white actors for non-white characters, the Ryan Coogler-directed film embraces diversity, with 90% of the cast either African or African American. Among them are
Lupita Nyong'o
,
Danai Gurira
,
Angela Bassett
and
Forest Whitaker
, joined by
Martin Freeman
who reprises his role as Everett K. Ross.
The New Mutants
Release date: April 13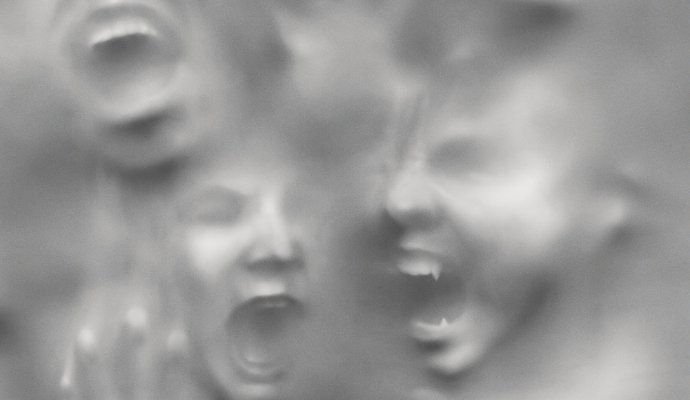 Fox is expanding its "X-Men" franchise with "
The New Mutants
". Unlike most "X-Men" films, this upcoming film has much darker tone and some horror genre vibes as suggested by the first trailer. Inspired by the Demon Bear storyline in the comics, the film takes place in present days.
Anya Taylor-Joy
and
Maisie Williams
play two of five young mutants who fight to escape their past sins and save themselves. Likely related to Mirage's ability to create startlingly realistic hallucinations, the movie has a "rubber reality," meaning that "the place they're in becomes more spacious when it needs to," giving a lot for the movie to play with its visuals.
Ocean's 8
Release date: June 8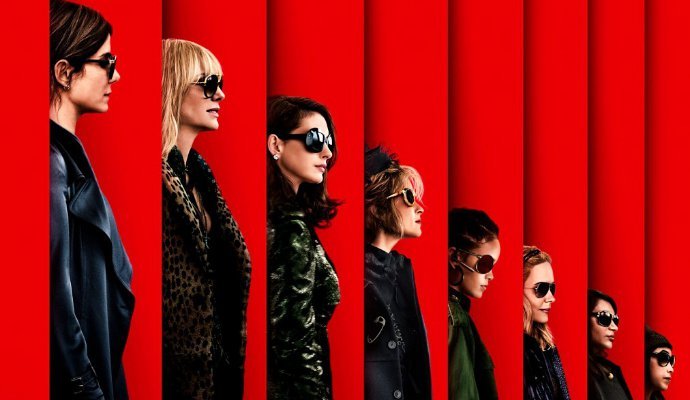 Those who've been missing the heist-based shenanigans of
George Clooney
,
Matt Damon
,
Brad Pitt
and their team of thieves in the "Ocean's" movie series must be glad to know that a spin-off is coming to U.S. theaters in mid-2018. Titled "
Ocean's 8
", it is an all-female take on the franchise, with
Sandra Bullock
leading the insanely cool, all-star cast that includes
Cate Blanchett
,
Helena Bonham Carter
,
Anne Hathaway
,
Sarah Paulson
,
Rihanna
,
Mindy Kaling
and YouTube sensation Awkwafina. Directed by the filmmaker behind "
The Hunger Games
" film franchise, the new heist movie remains connected to the original trilogy, as Bullock's character is the estranged sister of Danny Ocean (Clooney). As if it's not star-studded enough, there will be a lot of celebrity cameos, with
Kim Kardashian
,
Kendall Jenner
,
Zayn Malik
,
Olivia Munn
,
Katie Holmes
and Anna Wintour set to make appearance.
Solo: A Star Wars Story
Release date: May 25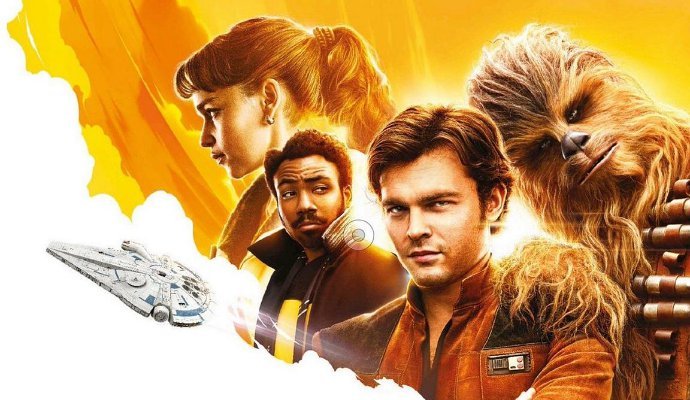 A character beloved by most "Star Wars" fans, Han Solo is getting his own solo film. After his standout performance in "
Hail Caesar
",
Alden Ehrenreich
gets the honor to play the young Solo, with Emmy Award winner
Donald Glover
at his side as Lando Calrissian. Styled as a space Western film, it centers on the young smuggler before he meets Obi-Wan Kenobi and Luke Skywalker. Joonas Suotamo, who played Chewbacca in "
Star Wars: The Force Awakens
" and "
Star Wars: The Last Jedi
", returns as Han's loyal sidekick and co-pilot. "
Game Of Thrones
" star
Emilia Clarke
plays a new character named Kira who is linked to Han, and
Woody Harrelson
plays a mentor who has a key role in 's journey to adulthood.
A Star Is Born
Release date: October 5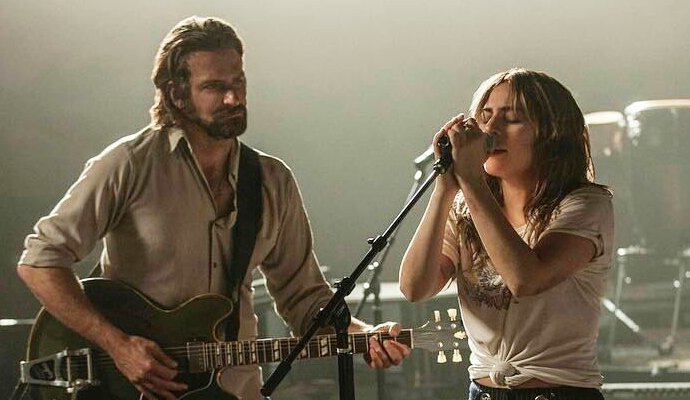 "A Star Is Born" may have been rebooted in the big screen multiple times, but you are lucky to be able to see a big singer like
Lady GaGa
starring in this latest take. Making his directorial debut with this project,
Bradley Cooper
also stars as a musician named Jack who meets an unknown talented woman, Ally (GaGa, credited as Stefani Germanotta). As the two begin a passionate love affair, Jack coaxes Ally into the spotlight, catapulting her to stardom. But as Ally's career quickly eclipses his own, Jack finds it increasingly hard to handle his fading glory. Capturing the authentic feel, the performance scenes were filmed at actual music festivals like Coachella and Glastonbury. And as if having GaGa in the cast is not benefiting enough, the Mother Monster also lent her songwriting talent for the movie.
Tomb Raider
Release date: March 16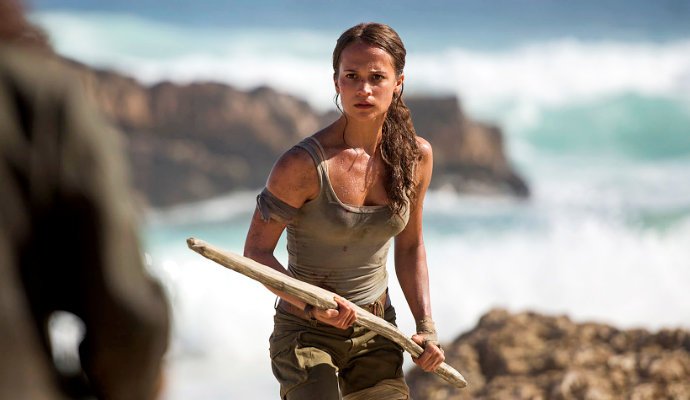 "Tomb Raider" is getting a reboot treatment, two decades after the original movie starring
Angelina Jolie
was released. As all good reboots should be, it won't just be an update of Lara Croft. Changing what Lara Croft represents, the new movie sees our primary protagonist as a "survivor." Moreover,
Alicia Vikander
's version of the character will be more faithful to the game, with the 2013 video game of the same name as the basis. Expected to end the series of failure of video game adaptations, "Tomb Raider" tells the engaging story within the frame of an action-adventure film.
Venom
Release date: October 5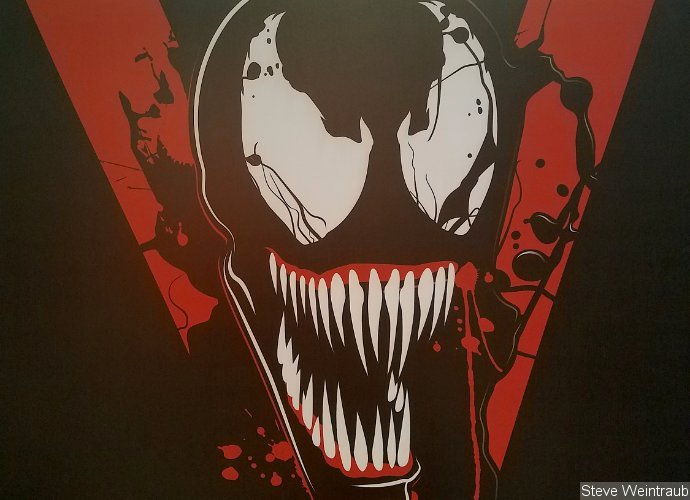 Are you a fan of Venom? Then it's good news for you. One of Spider-Man's famous arch-nemeses has finally got his own movie. After making his big-screen debut in Sam Raimi's 2007 movie "
Spider-Man 3
", where he was played by
Topher Grace
, the host of symbiote is back in this solo movie with
Tom Hardy
taking on the role. Despite being produced around the same time, "
Venom (2018)
", which is rated R, won't feature Marvel's current version of Spider-Man, which is played by
Tom Holland
. But don't worry, as Marvel and Sony are believed to be leaving the possibility open for Hardy's Eddie Brock to crossover with Holland's Peter Parker in the future.
A Wrinkle in Time
Release date: March 22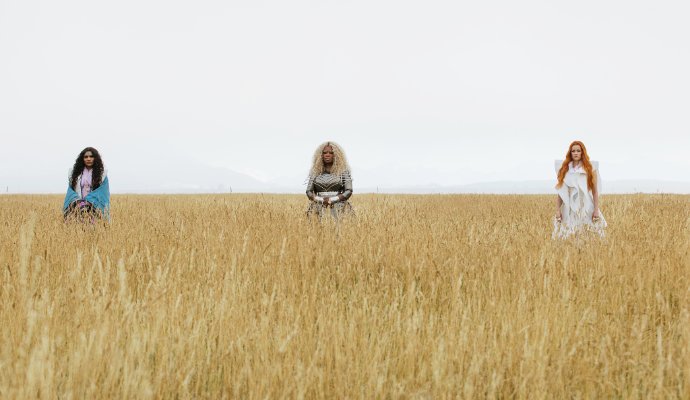 The first major motion picture adaptation of the classic novel written by Madeleine L'Engle since the 2003 TV-movie adaptation, "
A Wrinkle in Time
" is a sci-fi movie appealing to both kids and adults. It follows a young girl named Meg, played by Storm Reid, who goes on desperate search of her father. The star-studded cast also includes
Reese Witherspoon
,
Oprah Winfrey
and
Mindy Kaling
. Those who've read the book must know that music is an important element to the plot and it's interesting to find out how the score composed by
Radiohead
's guitarist Johnny Greenwood for the movie sounds like.
« Back to Part 1