Among those making the list are South Korean rapper PSY, British boyband sensation One Direction, and internet meme Lana Del Rey.
2013 is fast approaching. Music industry gets more and more competitive each year as many fresh faces showcased their talents during the past 12 months. Those budding artists have made the game even more dynamics and interesting to watch than it has already had. In honor of those rising stars, AceShowbiz compiles 10 out of the many as a 2012 throwback.
Based on their impressive achievements that include chart success and award wins, the likes of
Carly Rae Jepsen
,
PSY
,
One Direction
and
Frank Ocean
get highlighted as the most significant newbies this year. Already making a good start this year, these breakthrough musicians still have a long road ahead of them to continue shining in the years to come.
Carly Rae Jepsen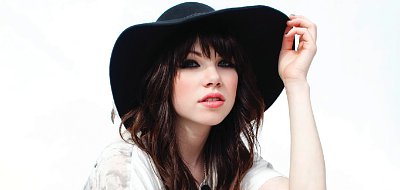 Carly Rae Jepsen
is dubbed the next big thing after
Justin Bieber
. Although she didn't shoot to stardom right after her first release, the "Canadian Idol" alum instantly had everyone hooked once she got a right song to sing. She bewitched people with her addictive single "Call Me Maybe" and her sweet girl-next-door persona. For anyone who's tired of outlandish outfit or trashy makeup, this girl is like a breath of fresh air. She makes up the shock value of big voice or depressing love song with her super catchy beat and simple lyrics that are full of energy.
The single peaked at No. 1 for nine consecutive weeks on Billboard Hot 100, making her the first Canadian female artist to rule the chart since
Avril Lavigne
did so with "Girlfriend" in 2007. She also holds the record for the longest run at number one on the Hot 100 among female Canadian artists and ties with Percy Faith for the longest among all Canadian artists. On top of that, she got a number of recognitions including winning Breakout Artist at Teen Choice Awards and getting nominated for Best New Artist at MTV Video Music Awards. She's also nominated for at least two Grammys.
One Direction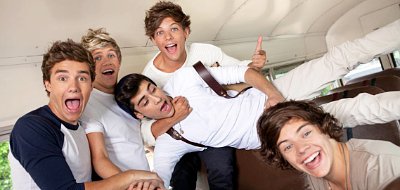 Young and talented are the words to describe
One Direction
. Formed during "
The X Factor
" in 2010, they are a girl magnet with such good-looking guys as
Niall Horan
,
Zayn Malik
,
Liam Payne
,
Harry Styles
and
Louis Tomlinson
on the lineup. After finishing third on the singing competition and creating a gigantic and loyal fan-base in their home country along the way, they spread their invasion and boyband fever to the United States. They took Stateside by storm with their addictive, easy-to-digest single "What Makes You beautiful".
The single peaked at No. 4 after entering at No. 28 on Billboard Hot 100, marking a highest debut for any U.K. act since Jimmy Ray landed at No. 26 and a highest entry by a U.K. group since
Spice Girls
bowed at No. 11. In Hot 200, the boys soared to No. 1 with their album "
Up All Night
". By doing so, they beat
The Beatles
,
The Rolling Stones
, Spice Girls,
Coldplay
,
Radiohead
and
Queen
as the first U.K. group to top the chart at a first try. They also collected some coveted prizes including a triple victory at MTV Video Music Awards.
Phillip Phillips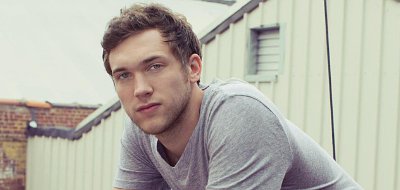 Phillip Phillips
is a true "
American Idol
". Not only does he have a beautiful voice and an incredible music talent, but he also inspires young people of his age to chase their dreams despite the bumps on the road. The rejection he got on "
America's Got Talent
" and the constant pain he had to endure due to his severe kidney problem didn't slow down his step to the top. In fact, it made him stronger and more persistent to polish his talent. His hard work paid off when he was finally crowned the newest champion on the singing competition.
His coronation single "Home" sold 278,000 downloads in its debut week and climbed up to No. 9 on Billboard Hot 100. He becomes the first "Idol" champion to have his victory single breaking through the top 10 on the chart since
David Cook
did so in 2008. He also scored the second-best digital sales week for any "Idol" contestant, trailing behind
Kelly Clarkson
who garnered 280,000 copies with her 2010 single "My Life Would Suck Without You". On top of that, the single earned him two Teen Choice Awards nominations including Choice Breakout Artist.
Gotye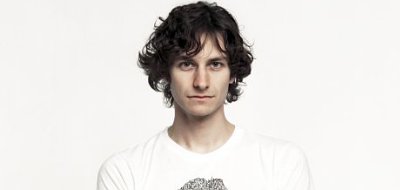 Being different is not always bad. Sometime it's the key to stand out among the bunch especially in a very competitive world like music industry. Take
Gotye
for example. The Belgian-Australian indie rocker sets himself apart from other musicians. His style is so unique that it's almost hard to define. He gained momentum in the United States with his genre-bending tune "Somebody That I Used to Know". The lyrical prose brings out the emotion of an inevitable breakup, while the unique sound and the captivating female perspective voiced by
Kimbra
bring it to perfection.
He reached No. 1 in a number of countries including ruling Hot 100, making him the first Australian artist to reign in the U.S. since
Savage Garden
did so in 2000. The single stayed put at the top spot on Hot 100 for eight consecutive weeks, making it the longest-running number 1 by a solo male artist since
Flo Rida
's "Low" ruled for ten weeks in 2008. By September, it sold more than 6 million copies in the country, making it one of the best-selling digital singles of all time. Due to his massive success, he got nominated for best new artist at American Music Awards and Teen Choice Awards. He also got Grammy nominations by the end of the year.
Fun.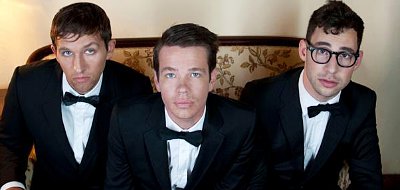 Captivating and fun are indeed what happens when three exceptionally-gifted musicians like
Nate Ruess
, Andrew Dost and Jack Antonoff come together to cook up something refreshing and new. The three buddies won everyone over when they released a compelling single "We Are Young" in the beginning of the year. The single got people hooked right from the beginning when the rapid drum beat is heard and Nate kicks off the lyrics with his smooth voice. It soon became critics' darling not only due to its infectious beat but also its artistic music video that features slow-motion bar brawl.
The indie rock band soared to No. 1 on Billboard Hot 100, becoming the first rock act to top the chart since
Nickelback
did so with their single "How You Remind Me" in 2001. They also became the first act in the history of the band's label Fueled by Ramen to score No. 1 single. They additionally debuted high on Billboard Hot 200 by landing at No. 3 with their album "
Some Nights
". In their trophy collection, they won two Teen Choice Awards and got nominated for best new artist at American Music Awards, MTV Video Music Awards and 2013 Grammy Awards.
The Wanted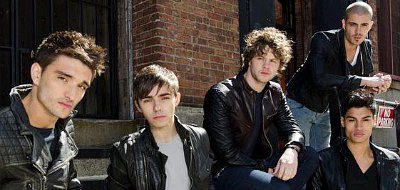 The Wanted
come barging in the United States almost at the same time
One Direction
invade the country, but make no mistake about it. The Wanted are not One Direction, and vice versa. Max George, Jay McGuiness, Siva Kaneswaran, Tom Parker and
Nathan Sykes
banded together a year before 1D was formed. They create edgier songs without trying to break a new ground. They enjoyed a big success Stateside with their easy-breezy, yet cheeky single "Glad You Came". Due to its overwhelmingly-good response, they were invited to tour with
Justin Bieber
.
Before their rival boyband reached their peak at No. 4 on Billboard Hot 100, The Wanted had already left their mark on the fourth spot before climbing one slot higher on the chart. It marked the highest chart entry by a British boyband, surpassing
Take That
who peaked at No. 7 with their song "Back for Good" in 1995. They were nominated for one MTV Video Music Awards for Best New Artist and four Teen Choice Awards including Choice Music Group among others.
Hunter Hayes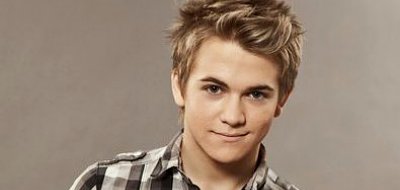 Hunter Hayes
is one of the few young country music artists with extraordinary talent. The 21-year-old musician writes, sings, and plays all of his own materials, and he does so exceptionally well. The most impressive thing about this young man perhaps that he's just getting started but has already had accomplishments beyond most musicians' wildest dreams; busting the charts, touring with big artists and landing multiple Grammy nods. In term of music making, he goes well beyond his years lyrically and compositionally.
Writing songs for renowned artists like
Rascal Flatts
and
Montgomery Gentry
, Hayes launches his career as a performing artist and makes himself known with a single that's appropriately titled "Storm Warning". It's apparently his way to warn that he's a force to be reckoned with, especially when he climbed at No. 14 on Billboard Country Songs. His next single "Wanted" rose higher to the top spot on the list, proving that he's not just a one-hit wonder. He capped off his big year by scoring three nominations at 2013 Grammy Awards including a nod for Best New Artist.
Frank Ocean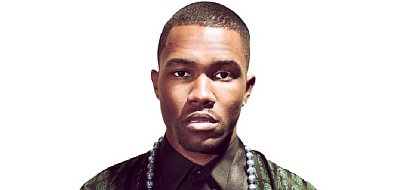 Young, talented and fearless could sum up who
Frank Ocean
is. Already making a name in music community as a member of
Odd Future Wolf Gang Kill Them All
and a ghostwriter for such top artists as Brandy, cJustin and
John Legend
, he builds his own pathway as a solo recording artist by releasing a mixtape "
Nostalgia, Ultra
" spanning singles "Novacane" and "Swim Good" that achieved both chart success and critical acclaim. He's making some noise as he continued to draw more attention when he released his first album.
"
Channel Orange
" released in the summer of 2012 becomes his studio debut. Unlike many other newbies who tend to keep it safe in their first release, the rap singer takes a risk by coming out as a bisexual through the album. He successfully draws attention with it, not that he needs any, since his raw talent is more than enough to earn him lots of fan. The fact that he so proudly addressed his sexual orientation without fear of being shunned by people in Hip-Hop community only added more applause. His six Grammy nods including Best New Artist add icing on the cake.
PSY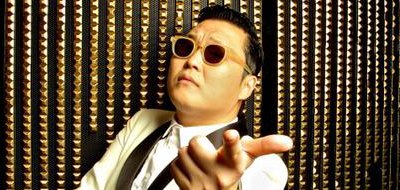 PSY
successfully followed the lead of
Far East Movement
as another Asian artist to take music scene in the United States by storm. The South Korean rapper even made a bigger spectacle as he conquered not just the U.S. but the world with his smash hit "Gangnam Style" well known for its horse-riding routine and "dress classy and dance cheese" phenomenon. Not even the controversy surrounding his anti-U.S. song years ago could slow him down. Already performing in a number of gigs, he performed at a Chistmas gig hosted by President Barack Obama at the end of the year.
"Gangnam Style" peaked at No. 2 on Billboard Hot 100. The music video got overwhelmingly positive responses that it was officially announced as the most-liked YouTube video by the Guinness World Record before surpassing
Justin Bieber
's "Baby" clip as the most-watched video. His skyrocketing career didn't go unnoticed by critics as he was picked as one of the winners at two prestigious events, American Music Awards and MTV Europe Music Awards.
Lana Del Rey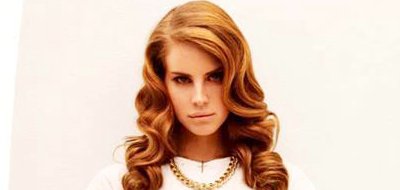 Lana Del Rey
is another risk taker in the music world. When most artists are racing to make big fat beat with bubbly and sometimes repetitive lyrics, she goes the unconventional way by crafting ballad jams with dark, brooding lyrics deep with emotion. Her well-composed music successfully singled her out in the sea of aspiring singers. She quickly gained attention on the web as her single "Video Games" became a viral hit followed by "Blue Jeans" and "Born to Die". From the web, she extended her invasion to the small screen by landing a gig on "
Saturday Night Live
".
A controversy soon arose with many criticizing her skills in performing her songs live, but it didn't stop her star from shining. Amidst the harsh words, she beat the odd by debuting at No. 2 on Billboard Hot 200. She became the first female artist, since
Jackie Evancho
, to have the highest entry on the U.S. album chart through a full-length major label debut. She might not be "a natural performer," but she's not a quitter when it comes to reaching her goal. By the end of the year, she collected some coveted prizes including an MTV Europe Music Award.