December 10, 2009 06:07:27 GMT

On December 9, three contestants Michael Voltaggio, Bryan Voltaggio and Kevin Gillespie, battled it out to be crowned the next "". The first meal they were required to cook was dictated, the second was asked to be made from whatever was found in the kitchen, and the third had to be the dessert course.

During the show, the three got surprise visit from their mothers and were requested to make the fourth course which was inspired by their favorite childhood dish made by their mothers. Michael cooked "dehydated cream of broccoli", Bryan made tuna-noodle casserole, and Kevin fried up some "chicken & fixings."

December 10, 2009 03:22:32 GMT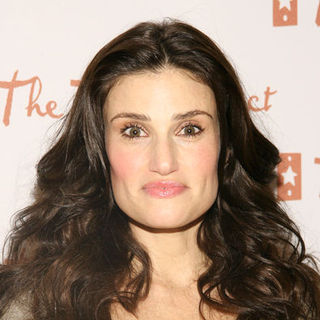 Tony Award-winning actress is in advanced talks to join the cast of "" when the comedy-musical series returns from its four months hiatus in April next year. Bearing a striking resemblance to Rachel Berry's depicter , the 38-year-old star has been confirmed not to play her long-lost mother though.

Idina, instead, will get into the shoes of the choir director for New Directions' rivals, Vocal Adrenaline. The character, reportedly, would potentially appear in the remaining nine episodes of season one. And should a deal is reached, Idina will be fifth Broadway star to appear in the show, following the footsteps of , Debra Monk, , and .

December 09, 2009 09:07:18 GMT
The NCIS team will have to solve the murder of a Marine who is killed by an explosive device planted on his cell phone when "" returns to CBS next Tuesday, December 15. Titled "Brimstone", the series' upcoming 1.10 episode will, moreover, witness the team races to find the remaining men of the Marine's former EOD (explosive ordnance disposal) unit before another deadly explosion kills someone else.

"NCIS: Los Angeles", which is a spin-off of "", was premiered on CBS on September 22, 2009 and has been given a full-season pickup by the network starting in October. The season was extended again on November 4, 2009, when CBS announced its order for an additional two episodes.

December 09, 2009 08:08:24 GMT

There are at least 10 interesting scenes offered for "" fans to watch when the drama series comes back for its 2.13 episode next week. Among them include girl-and-girl fight and boy-and-boy fight on the beach. Besides, there will be steamy scenes that also involve girl-on-girl kiss in addition to girl-and-boy kisses.

The particular episode, moreover, will see Naomi getting back from her Christmas break in St. Barts with a more tanned skin tone. See which characters get involved in which scenes when "90210" returns to The CW next Tuesday, December 15.

December 09, 2009 07:25:44 GMT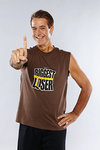 The eighth season of "" has come to its finale on December 8. With a stunning lose of 239 pounds or about 55% of his body weight, Danny Cahill won the competition and took home the $250,000 prize.

"I feel like a million bucks," Danny said. "I got my life back." Originally weighed 430 pounds, he beat fellow contestants Rudy Pauls who also looks lean after successfully losing 208 pounds or about 53% of his body weight, and Amanda Arlauskas who advanced to the finale after getting the most votes from viewers.

December 09, 2009 06:30:47 GMT

Preview for the next episode of "" promises The CW's TV series to be "bigger" and "more wicked than ever" when it airs its episode "Copa De Oro" on January 19, 2010. Also, there will be new faces and body parts offered.

Along with "", "Melrose Place" has survived the ax. Averaging only at 2 million viewers, the drama series has been given a five episodes order which brings in a total of 18 episodes for this season.

December 09, 2009 03:37:21 GMT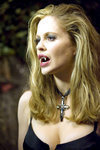 Pam, the Fangtasia screener and Eric's trusted woman, will have more presence on "". In the middle of its casting season, HBO has promoted who puts the character to life to be a regular starting season 3.

Bauer was credited as a guest star in the first two seasons, appearing in a total of 11 episodes. Creator of the vampire show Alan Ball said during San Diego Comic Con this year that he has meatier role for Pam in the third season. Later on, Ball said that he could picture Pam as a lesbian. "I don't know that that's all she is, but she certainly does seem to appreciate the women," he said.

December 09, 2009 02:44:25 GMT

has posted on his official You Tube account, a promo of "" season 4. Slightly longer than the TV spots, this promo shows the pressure that the family put on each other including the literal ones.

During a family gathering, yells that she is being pressured to get married or have a baby like her sisters and . Kourtney herself, is facing the dislike her family give to her baby's daddy, Scott Disick, while Khloe gets the doubt from her parents about her marriage to .

December 09, 2009 01:49:50 GMT
There are talks that is making a shift to small screen, directing a popular TV series based around forensic crime investigation. The clue points to "" or any of its franchise like "" and "" but nothing will be announced before the deal is official.

According to The Pulse of Radio, Zombie is a fan of "CSI" franchise. He also said previously that he was open to any directing project after completing "". Moreover, the director of "House of 1000 Corpses" who is also a musician, wanted to break out of the horror genre.

December 08, 2009 09:00:46 GMT
will officially juggle two shows on MTV next year. The reality show star has been signed to appear on "" again after weeks of negotiations and at the same time, she will begin the production of her own reality show which is produced by Mark Burnett.

"I can officially confirm that Audrina Patridge will appear in the 6th season of The Hills," Jennifer Shoucair Weaver, a rep for the actress, told Us Magazine. "Production will resume shortly after the new year. Next week, Patridge begins filming the pilot episode of her currently unnamed spinoff show, also for MTV."

December 08, 2009 08:23:27 GMT

Counting down to the limited theatrical releases in the U.S., "" is having its cast appearing on ABC's "Nightline". All of the musical's major stars such as aka Fergie, , , , and will sit down with the late night news program's Cynthia McFadden.

These bunch of stars will discuss the new film and dish about their favorite moments during the filming. In addition, they would reveal the surprising details they learned about themselves and each other in the process, and their opinions of the film's award winning director, Rob Marshall, ABC said in the press release.

December 08, 2009 07:13:50 GMT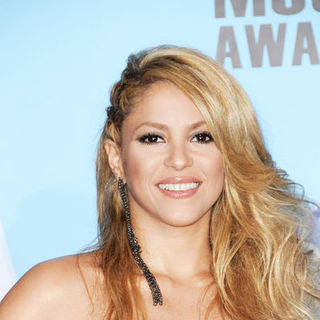 makes a stop on "" and she has even shot her part. The Colombian singer is a guest star on the Disney Channel show as one of Uncle Kelbo's creations. "Shakira doesn't really exist. She's one of Kelbo's creations. It's a complicated thing," Shakira says on the set of the show.

Asked by Access Hollywood whether she's acting or performing, Shakira says with a laugh "I'm acting. I'm actually making fun of myself. I had a great time on set, it was so fun." Speaking further about her acting career, she jokes that she thinks it would be the first time and the last time she's seen acting.

December 08, 2009 06:34:39 GMT

"" hints on its 2010 preview that all will be a little less complicated in the Upper East Side from here, stating "good things happen to those who wait". The drama is taking Winter break to be back on March 8 with the episode "Jenny, Full of Grace". During January and February, the show will be at rest because "" is taking its 9/8c slot.

On another news, actor Andrew McCarthy is on board the show to direct an episode airing in Spring. On why he landed the choice of going back to his roots on "Gossip", McCarthy told People, "They [the cast] are much more savvy than we [Brat Pack] were. We were just a bunch of dumb kids running around."

December 08, 2009 04:47:54 GMT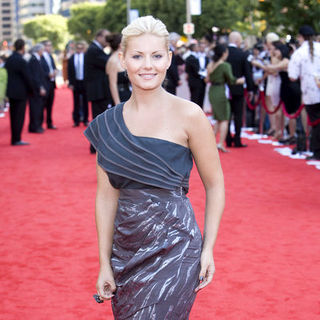 "" gets a buzz from who will be guest starring as a recurring cast. ABC has confirmed that the star of "" will come in six-episode arc starting the eleventh one, which is expected to air early next year.

According to the press release, her character is named Maxine Denver. She is a "strong and successful Chicago professional who is forced to put her skepticism of 'amateur detectives' aside when The Forgotten Network begins investigating a case close to home."

December 08, 2009 04:07:53 GMT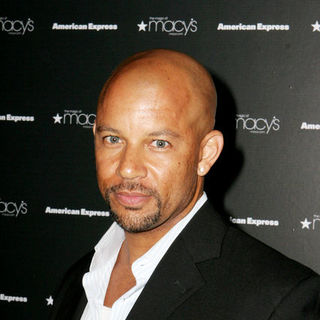 "" is doing a family casting once again after previously hiring 's real-life brother Matt Newton to play the role of the uber-hot Troy. This time, the comedy series is welcoming Chris Williams, who by the last name, is known as the brother of aka Wilhelmina Slater.

Entertainment Weekly that got the scoop said Chris will be featured in an early 2010 episode as Willie's "drag queen doppelganger, Wilhediva Hater." According to a tipster, Willie is hearing that someone is impersonating her regularly as a drag in a club. Trying to shut the act down, she realizes that the impersonator could sub for her during meetings and events. They end up working together.