April 21, 2010 09:03:57 GMT

In the next "", one team raises the most money at a task ever. A sneak peek of the April 25 episode is available to show how the celebrities are having fun while trying to assemble a celebrity workout class. in particular, starts the task by joking around with her teammates while the trainer looks pissed.

Since was dismissed, Rocksolid only had two members left. Thus Donald Trump mixes up the teams with Sharon fronting Rocksolid and Holly Robinson Peete taking Tenacity. Sharon's team are and while Holly's team are , Curtis Stone and Summer Sanders.

April 21, 2010 06:46:40 GMT

Done with the highly-anticipated episode, "" moves on with . The actress reprises her role as the former glee star of McKinley High in the episode "Home". "I'm gonna get myself a bikini wax and I'm gonna see you tomorrow," April Rhodes says after Will tells her he's divorcing his wife.

In another side, Kurt sets his dad, Burt, up with an unexpected partner but his plan for a nuclear family may backfire. Sue demands that the Cheerios! go on a crazy diet in preparation for a big interview with "Splits" magazine. Sue tells Mercedes to drop the "attitude because there's a pound or two in that."

April 21, 2010 04:57:28 GMT

A piece of good news comes for anxious fans of "". In order to tide fans over before the show officially kicks off the third season in June, HBO will release mini episodes which are written by creator Alan Ball.

Dubbed "A Drop of True Blood", the miniseries contains six episodes. On its official site, HBO said, "We know #waitingsucks. That's why we're giving you six new True Blood mini episodes, written by Alan Ball. A new one premieres each week starting Sunday May 2, directly following the Season 2 replays at 8. It all leads up to the Season 3 premiere June 13, only on HBO."

April 21, 2010 04:04:23 GMT

In the "" week where the remaining contestants are told to deliver inspirational songs, Crystal Bowersox amazed the audience and the judges with the reality. The mother of one who almost quit the show few weeks ago sang 's "People Get Ready" and was overwhelmed by the song that she cried at the end.

Crystal, who usually is accompanied by her guitar, put down the instrument for this week and did a stripped-down version of the song without music in the first few seconds. The audience cheered when she nailed the high note and she started choking towards the end, particularly in the phrase "just thank Lord."

April 21, 2010 03:07:48 GMT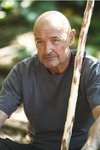 "" will take one week off the air next week but will return on May 4 with a "game-changer". The episode called "The Candidate" is rumored to be Jack-centric but the promo released by ABC is emphasized on Locke and his lunatic quality as the result of being on the island too long.

According to the network's official synopsis, Jack must decide whether or not to trust Locke after he is asked to follow through on a difficult task. "I could kill you, and I could kill every single one of you friends. There's nothing you could do to stop me," Locke says to someone.

April 21, 2010 02:20:18 GMT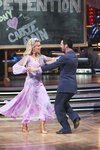 After weeks of low scores from the judges and hanging by fans' vote, is eliminated in week 5 of "". For the first time throughout the tenth season, the mother of eight was in the bottom two, being pitted against . Asked whether she was surprised that she was in the position, Kate said, "Kind-of maybe, but not really."

Kate was too choked up to talk after learning her fate. Thus her partner Tony Dovolani took over, saying "I'm very proud of Kate. 'Cause I know she gets a lot of criticism out there and it is difficult, especially knowing my wife watching with three kids. She has eight kids and she's a single mom, so I give her all the credit in the world for showing up. As exhausted as she was, she still showed up every day."

April 20, 2010 09:48:27 GMT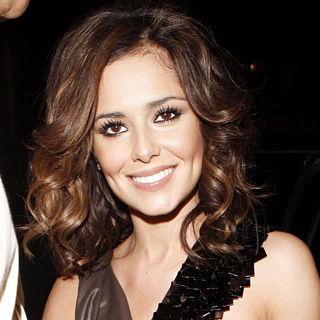 British singer is in talks to land a role in a Disney TV movie, according to a U.K. report. The star, who is a judge on 's British talent contest "", is reportedly holding discussions with Disney producers to appear in a one-off show, similar to 2008's "", which starred the and .

And executives are hoping to make Cole the next big Disney star, following in the footsteps of and , according to Britain's Daily Mirror. A source tells the publication, "Cheryl is the full package. She's got it all - brains (and) beauty. It's unbelievable the level of interest she stirred up in the Disney studios following her recent trips to L.A., where she was making her recent music video."

April 20, 2010 08:00:39 GMT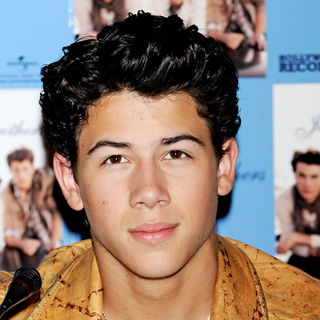 got into teasing spirit when he agreed to participate in prank show "". The one part of went undercover by wearing thick glasses and buttoning up his shirt to look like a nerd working at Forever 21 store.

Nick shot the hidden camera show on Monday, April 19 afternoon in Los Angeles. After denying a lot of the store's customers the pleasure of recognizing Nick Jonas in person, Nick took off the disguise and greeted fans outside the studio after filming was done. The first look of him as the store's cashier has been shared by .

April 20, 2010 07:02:59 GMT

will re-enter "" scene bigger than before. After it was revealed in earlier episode of the hit series that Kirshner's Isobel is Elena's birth mother, writers decide to go full length in exploring the story of this family tie.

In fact, The CW has specially made a poster that highlights both Elena and Isobel under the tagline "connected to her mother by blood, not love". Released via , the art is to promote the May 6 episode which is aptly called "Isobel". According to E!, Isobel will shock her ex-husband Alaric when she cruises back into town and demands a meeting with the daughter she fought so hard to keep away, Elena.

April 20, 2010 06:19:37 GMT

"Open Marriage" will be the topic discussed largely in the upcoming episode of "" House and the team take on the case of a woman Julia (guest star ), who is in an open marriage and becomes ill during a date with her on-the-side boyfriend.

As perplexing as the case is, Julia's happy and healthy, yet polygamous relationship is equally baffling to the team. Meanwhile, House tests Wilson's relationship with Sam (guest star ). In the preview, Wilson calls the ex-wife a "selfish b*tch". "Open and Shut" airs April 26.

April 20, 2010 03:28:22 GMT

"" will make sort-of a mini crossover to fellow ABC Family series "" on Monday, April 26. Bianca, at all costs plans to take the 1st place trophy in Padua High's talent show, that is until Chastity steals her song.

Right before hitting the stage, Chastity experiences technical difficulties and her mom advises she play sick to get out of competing. Will she perform, or will Bianca win the talent show trophy and a grand prize walk-on role on "Make It or Break It?" Meanwhile, Cameron performs a little magic with a stage-struck Kat as his sidekick.

April 20, 2010 03:27:08 GMT

"" actress has joined her former co-stars and on a crusade to bring the canceled U.S. TV series to the big screen. Williams gave her final performance as fashion boss Wilhelmina Slater in the April 14 series finale, and bid farewell to her castmates of four years.

She says, "We did not want to leave. Our last week, none of us wanted to leave the table. None of us wanted to finish the words we were saying." Ortiz recently admitted she and America Ferrera are "open" to the idea of making an "Ugly Betty" film, and Williams is keen to join the pair's campaign.

April 20, 2010 02:50:59 GMT

AMC has responded to the statement allegedly made by "" creator Matthew Weiner who shocked fans by saying the show will end after six seasons. The cable said that there is no intention yet to end the Emmy-winning series but they would trust Weiner in his vision.

"No one wants to see Don Draper wearing a leisure suit," a spokeswoman for AMC said on Monday, April 19. "We trust Matthew's vision and that he knows where to take the show. But with that said, M*A*S*H figured how to stretch the Korean War for more than a decade, so stay tuned! "

April 19, 2010 09:29:55 GMT

Some people are not ready to let go of Jesse James and ' affair scandal. It has just been reported by TMZ that Bobby Goldstein aka the man behind "Cheaters" has approached James' Michelle "Bombshell" McGee and Woods' alleged mistress Jamie Jungers to front a new reality show called "Celebrity Cheaters".

The show is about celebrities who cheat on their spouses, catching "celebrity cheaters with their pants down." Not yet finding home, the show is being shopped around. Reportedly, McGee and Jungers have already agreed to do it although nothing has been signed.

April 19, 2010 07:57:02 GMT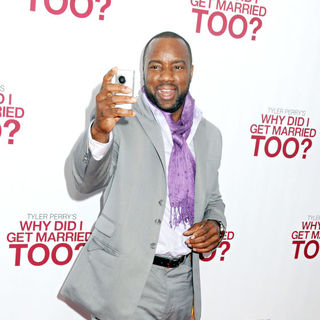 Actor Malik Yoba has set out to reprise his detective role in U.S. crime series "New York Undercover" in a modern remake of the 1990s show. The "" star's career kicked off with his co-starring role as Detective J.C. Williams on the hit police drama, which ran from 1994 to 1998.

And he's partnered with "" writer Courtney Parker to bring the series back to the small screen. He says, "The show has been in syndication since '98. A few weeks ago, a writer named Courtney Parker... sent me a pilot script that she wrote. I can't give up too much information but what she wrote was incredible."