May 25, 2010 03:22:49 GMT

"" is no more but the chatter about the finale is still going on. Fans, who were either satisfied or disappointed with the ending, are questioning whether creators Damon Lindelof and Carlton Cuse had prepared an alternative ending. Man in Black depicter Titus Welliver said they did not because they did not shoot any other scenes for the finale. But, E! Online dug out an information that there was indeed an alternative.

The sci-fi series could have ended with the wedding of Sun and Jin. But the catch is, the wedding was never intended to make it on air because it was deliberately created as faux script. Lindelof and Cuse spread a fake call sheet to the entire cast about the wedding so that spoilers would go toward the direction. However, in the end the so-called "spoilers" were never leaked.

May 25, 2010 02:25:56 GMT

"" season 10 arrived at one crucial point this week, the final performance. , and gave their best in Judges' Redemption Dance and a freestyle as the last attempts to impress the judges and the audience before one of them is handed the disco ball.

This season is particularly a heavy competition since the three finalists are equally strong in skill. However, the judges were also tough in giving scores as no perfect 30 was issued in the May 24 final.

May 24, 2010 07:29:03 GMT

A new promo for SyFy's upcoming series "" has been out for viewing pleasure. Using The Heavy's song "Short Change Hero" as a theme song, this clip shows how people live in Maine, Haven, a place where everyone's hiding something, whether they know it or not.

Based on Stephen King's novella "The Colorado Kid", this TV series stars , and Lucas Bryant. It is scheduled to be premiered in July and will be "full of complex, yet identifiable, characters and compelling supernatural situations."

May 24, 2010 06:30:15 GMT

Donald Trump says, 'You're hired' to on "" finale on Sunday night, May 23. The former rocker won over Holly Robinson Peete in a challenge to create a new flavor of Snapple tea, in addition to a print ad and a commercial.

Bret actually was not allowed to travel to New York for the finale following a brain haemorrhage last month and a medical treatment later on for a "warning stroke." Mr. Trump managed to ask him about that matter, "Are you risking your life being here? This is a lot of pressure." To this question, the musician made audience laugh with his answer, "Lately it seems like me just standing up is risking my life."

May 24, 2010 04:37:55 GMT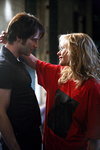 New sneak peeks to the upcoming season of "" have hit the web. In a fresh trailer, a worried Sookie tells someone she is confident that Bill is in danger. A scene where the vampire is surrounded by a pack of wolves is then flashed. In addition, the clip features an intimate moment between Sookie and Eric.

Other previews to the vampire drama series are also offered though HBO's "Welcome Home" promo and minisode. The promo, which is mashed up with scenes from the network's other TV series, opens with a scene where Sam is standing in the dark, while the minisode highlights on Bill.

May 24, 2010 03:58:31 GMT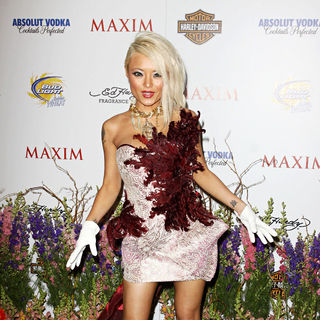 Internet pin-up, reality TV star and singer has signed up to star on the new season of "Celebrity Rehab" in a bid to clean up her act following the death of her partner Casey Johnson in December 2009. The bisexual star has been involved in a series of bizarre meltdowns this year and now she has agreed to seek celebrity counselor Dr. Drew Pinsky's help on his VH1 reality show, according to TMZ.com.

She is expected to clear up the confusion surrounding pregnancy announcements she made in January this year - the colorful star looked nothing like a four-month-pregnant mum-to-be when she launched her new album with concerts recently. And her new publicist, Brad Taylor, has confirmed his client is no longer with child.

May 24, 2010 02:03:37 GMT

The first season of "" hasn't been wrapped and the second season is yet to air, but the TV series has gotten early season 3 pick-up. "In just one year, Glee has transcended the television landscape and emerged as a global pop culture phenomenon," Peter Rice, Chairman of Fox Networks, said in a statement.

When the musical starring , and was premiered in May 2009, it received around 9.6 million viewers. And now, it has become the No. 1 new scripted series among adults 18-49 and adults 18-34, according to .

May 22, 2010 06:51:10 GMT

"" has officially wrapped up the filming of season 4 which will also be the final season of the series. Disney Channel has now released a promo for the new chapter which is retitled "Hannah Montana Forever", using ' new single for the series "Are You Ready?" as the theme song.

Previously, there has been a clip that sees Hannah treating a young fan to an impromptu concert. A more elaborated scene is included in this so-called promo along with other plots. Miley makes an attempt at matchmaking her dad with a doctor, Jakson falls in love with a girl and Miley starts her senior year with Lilly.

May 22, 2010 04:37:39 GMT

The cast of "" are goofing around in their costume. Beside giving a preview of the May 25 episode, a promo released by FOX sees the cast such as , and playing around with their outrageous outfits including Chris' 10-inches heels.

It was reported that the episode called "Theatericality" is the most expensive production of the show so far. Chris said that they contacted the tailor who makes the real GaGa outfits. Jenna aka Tina wears the bubble costume but instead of made from inflatable plastics, hers is made of the hard plastics. aka Rachel in the meantime gets the worst-looking outfit, a dress made of soft toys.

May 22, 2010 04:06:06 GMT

Before "" kicks off its third season on June 13, HBO will treat the show's fans with a wider screen. There will be special midnight events at 50 movie theaters across the country on June 1 that includes the screening of season 2 finale and an extended preview of season 3. Additionally, creator Alan Ball and some of the cast members would be present for a Q & A session.

Doors are opened at 11 P.M. EST or 8 P.M. PT. Fans are not charged for this attendance because HBO said that the event is a reward to passionate fan base who made the show a hit last year. However, getting the ticket is not as easy for it's available through several promotions and contests which information are available at HBO homepage and page.

May 22, 2010 02:56:14 GMT

"" delivered a heart-wrenching story in the sixth season finale on Thursday, May 20 night that there are more questions coming out rather than satisfying answers. The creator Shonda Rhimes took responsibility of taking the show into that direction by providing reasons why [Spoiler Alert] some doctors have to be shot and Meredith has to suffer miscarriage.

In her blog, Shonda admitted that she felt uneasy when writing the two-hour episode. "On an almost daily basis, I would come into work and throw myself down on the sofa in the middle of the office and burst into tears like a...well, like a b*tch baby," she recalled. "And I would tell the other Grey's writers, 'I don't think I can do this. It's too horrible. People are getting hurt. That man is shooting them."

May 22, 2010 02:29:59 GMT

"" will wrap up the 21st season by making fun of the "" judges. A preview of the season finale airing on Sunday, May 23 has been released to reveal that Springsfield's very own bartender Moe is joining , , and in the judging panel.

When Moe discovers a hidden talent for judging contests, he is approached by a television agent to join the "American Idol" judges' panel. Moe flies to Los Angeles where he tours the Fox lot and receives some sage career advice. Meanwhile, Homer drives Marge crazy when he begins hanging around the house.

May 21, 2010 07:58:49 GMT

"" will finally reach the D-Day, April 29, 2010. While everyone waits to see if their flashforward visions come true, Mark uncovers the date of the next blackout, and Simon, with Demetri, attempts to stop it from happening by breaking into the NLAP mainframe.

The season finale, called "Future Shock", will also be the end of the series because ABC decided not to continue the sci-fi due to low rating. It's unknown whether the May 27 episode will provide answer to the show's mystery or not because the network laid the verdict after the episode went into production.

May 21, 2010 07:25:03 GMT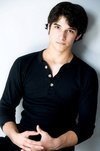 Not only vampires will be a hot trend but soon wolves too. MTV has officially picked up the modern remake of '80s hit called "" and will begin the production this summer for 12-episodes. Starring as the newly bitten werewolf, the show is described as a "sexy thriller set against the drama of high school life with a forbidden, romantic love story at its core."

Always an outsider and often unnoticed, Scott McCall yearns to be recognized in some small way that takes him out of his typical state of high school anonymity. When his best friend, Stiles, convinces him to go into the woods one night to join a police search for a dead body, Scott encounters a creature in the darkness. Narrowly escaping an attack with a vicious bite in his side, the next day brings strange surprises for Scott at school and his life will never be the same.

May 21, 2010 06:52:58 GMT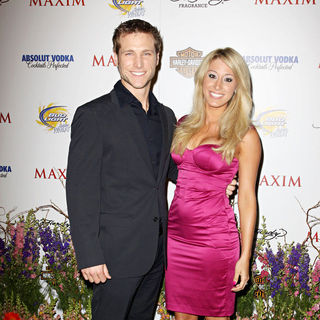 Jake Pavelka may have gone from "" but it's not the end of his hip movement on television. The former "" contestant will go back on the dance floor during the ABC hit show's finale but instead of reuniting with Chelsie Hightower, he'll be partnering with none other than fiancee Vienna Girardi.

"Jake and I will be on the finale dancing together!" Girardi told E! Online at the Maxim Hot 100 party at Paramount Studios. "Dancing With the Stars came to us about three weeks ago and asked us if I'd be interested in dancing."