May 18, 2010 09:57:47 GMT
and his son are preparing to lift the lid on their lives in a new reality TV show. ' dad and brother are in talks with U.S. TV bosses about a project which Trace promises will "blow people's minds" when it hits screens.

In a post on his Twitter page, he writes, "First meeting went well! On to the next meeting with another TV station. This reality show with my dad and I is going to blow people's minds."

May 18, 2010 09:56:13 GMT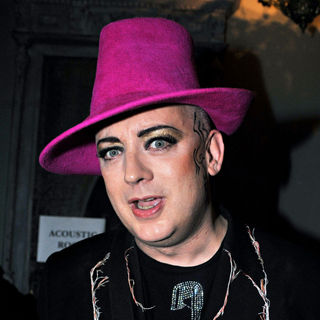 was left unimpressed by a new biopic of his life - the former Culture Club star has branded the BBC drama "lacking" and "badly written". The singer was a consultant for "Worried About The Boy", a dramatization of the singer's early years in the band, which aired last weekend in the U.K.

But the flamboyant star wasn't won over by the show, and has taken to his Twitter page to reveal his opinions of the one-off drama. In a series of posts, he writes, "Verdict, beautifully shot & styled but badly written, it lacks heart and soul! It's what happens when straight blokes write about p**fs, one dimensional but great drag! I'm glad the doc was made... it was entertaining but lacking!"

May 18, 2010 08:19:00 GMT
HBO releases the first trailer of "" season 7 which is premiering June 27 with the episode called "Stunned". The trailer offers no footage from inside the season but highlights the five alpha males hanging out at sunset with suits on.

In the season premiere, the director of Vince's latest action film talks his star into doing his own driving stunt, agitating both Eric and Ari. Turtle's attraction to an underperforming employee named Alex threatens to damage his fledgling carservice business. Ari looks to add to his resume as "the biggest agent in the world" by eying an alliance with the NFL. Worried that his holding deal is about to expire, Drama pressures Lloyd, now his agent, to land him a project.

May 18, 2010 07:27:17 GMT
FOX held its Fall presentation to advertisers at the New Beacon Theater Monday, May 17, introducing a fair amount of new comedy and drama series that will crowd the 2010-11 season. Beside debuting the first promotional photos, the network also unleashed clips for each one of them.

"Last season, we did what FOX does best: we took some risks that paid off. Now we're going to up the ante with an even more diverse and creative roster of programs for next year," said the network's president Kevin Reilly. "With three daring new dramas, a fresh new animated series and three new live-action comedies, we're positioned to rebuild the FOX comedy brand, introduce the next generation of unique characters and deliver an even more compelling experience for our viewers next season."

May 18, 2010 05:47:20 GMT

It's the end of an era when the groundbreaking and iconic action-packed series comes full circle with the climactic "Day Eight." On May 24, the Emmy-winning series "" will air its very last episode in a two-hour finale taking place between "2:00 PM-4:00 PM".

Emotions run high as the harrowing day climaxes with resolute President Taylor closing in on a world-changing peace treaty and a vengeful Jack Bauer taking matters into his own hands for one last and unforgettable job.

May 18, 2010 04:31:49 GMT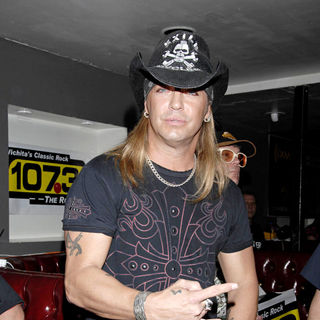 Recovering rocker is sealing his comeback by returning to work on his new documentary series to give fans an insight into his home life when he isn't touring. The frontman was forced to put his solo tour on hold and halt production on VH1 series "Bret Michaels: Life As I Know It" after he suffered a near-fatal brain hemorrhage last month.

Michaels was discharged from hospital on May 5 and has been undergoing rehabilitation sessions twice daily to prepare for his return to the stage in Mississippi on May 28. And now the singer has announced plans to give devotees a sneak preview of the series - which will feature daughters Raine and Jorja and their mother, Kristi Gibson - during a half-hour U.S. special on May 31, before its planned premiere this autumn.

May 18, 2010 03:54:31 GMT

Months of speculation that will leave "" has ended with a good news. The show lives on with the main star on board, Sheen's publicist announced on Monday, May 17 night.

"To put a fitting end on the two and one-half months of whirlwind speculation, I'm looking forward to returning to my CBS home on Monday nights. I want to thank Les Moonves for his support," the actor said in a statement, referring to President and Chief Executive Officer of CBS Corporation.

May 18, 2010 03:09:29 GMT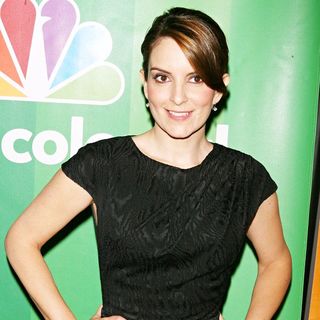 NBC hosted a red carpet event at The Hilton Hotel Monday, May 17 and invited stars of its programs, be it the old ones and the new ones. came solo in support of "" so did "" star , "" host Donald Trump and "" host .

Seen coming in a pack are , , and who teamed up for "". Another pack came from "" ensemble; , , and .

May 18, 2010 02:44:31 GMT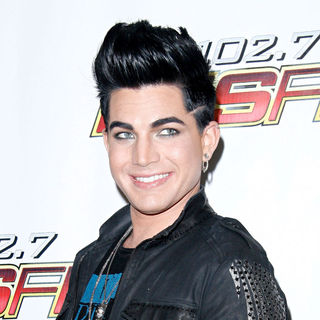 Somebody in the final three of "" this season has got 's support. The runner up of season 8 picked to win the ninth season, saying the dreadlocked singer has a uniqueness to be count in.

"I think Crystal is great," Adam said to HollywoodLife.com at KIIS-FM's Wango Tango concert in Los Angeles May 15. Asked why he chose her, Adam said, "I love her anti-establishment attitude."

May 17, 2010 09:54:02 GMT
On top of the Fall presentation made by NBC Universal execs Jeff Gaspin and Angela Bromstad on Sunday, May 16, NBC has released some clips to introduce its new series including the anticipated project by J.J. Abrams, "". Additionally, there's a behind the screen footage of the "" producer talking about the spy series.

Described as a sexy, fun, action-packed spy drama, "Undercovers" wants to prove that marriage is still the world's most dangerous partnership. and star as the Blooms, married couple and former spies who are thrust back into action when one of their colleague goes MIA. Steven (Kodjoe) and Samantha (Mbatha-Raw) realize that this supercharged, undercover lifestyle provides the excitement and romance that their marriage has been missing.

May 17, 2010 09:48:14 GMT

NBC is going one step ahead of other networks by releasing not only the full Fall schedule but also clips from its new series. "" old slot is now occupied by new drama called "" which is starring and . Meanwhile, "" is replaced by its new franchise "".

Based on the clips, it's known that "The Event" is an emotional high-octane conspiracy thriller that follows Sean Walker (Ritter), an Everyman who investigates the mysterious disappearance of his fiance, Leila (Roemer). The previews also gave away other characters such as the newly elected U.S. President Martinez () and Sophia ().

May 17, 2010 09:46:49 GMT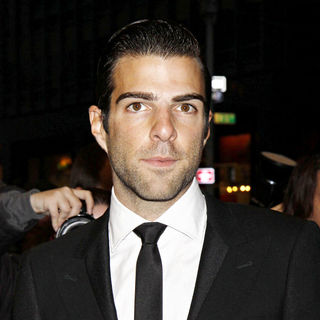 has reached out to fans following the cancellation of hit U.S. show "", insisting the decision still seems "surreal" to him. After four years on TV screens, bosses at America's NBC announced last week that the fourth season, which concluded in February, will be the last.

Producers are said to be in negotiations to end the show with a short mini-series or movie - but Quinto admits the decision to end Heroes has hit him hard. In a touching post on his official website, the actor thanks his loyal fans and pays tribute to his "amazing cast mates" who he will miss "most of all".

May 17, 2010 09:24:36 GMT

With "Survivor: Heroes Vs. Villains" wrapping up on Sunday, May 16, CBS is ready to introduce the next chapter in the "" franchise. The 21st season, as host Jeff Probst announced during the reunion episode on Sunday, will take place in the largest country in Central America, Nicaragua.

"It is a land of impenetrable terrain, smoking volcanoes and savage wildlife," the narrator says. It is also the land which Chrisopher Colombus discovered and was almost captured by Spain. Unlike "Heroes vs. Villains" and other all-star editions, "Survivor: Nicaragua" would star "a brand-new set of survivors." No date yet for the premiere.

May 17, 2010 05:01:55 GMT

"" throws in a lot more surprises in its second and longer trailer for season 3. From the beginning to the end, the scenes cramped in the two-minute video reveal how Sookie is desperate to find the love of her life, only to be disappointed at the end.

The most shocking factor in the trailer could be the phone call from Bill who tells Sookie not to find him. However, there are plenty of other interesting points such as the suspicion of vampire Franklin Mott having a hidden agenda, werewolf Alcide making a startling appearance before Sookie and Eric ending up on Sookie's bed.

May 17, 2010 03:59:16 GMT

It is now coming to an understanding why Mr. Donald Trump has a high hope for to attend the live finale of "". The rocker who was in hospital for brain hemorrhage last month is in the final two, battling the title and money for charity against Holly Robinson Peete.

As soon as Trump fired , the remaining contestants were called back to the boardroom to be trimmed. The businessman fired three more people, , and Curtis Stone. Maria for making inappropriate comment about Curtis, Sharon for not having what it takes to be in the final and Curtis for not passing and Bill Rancic's interview.