August 18, 2009 09:22:45 GMT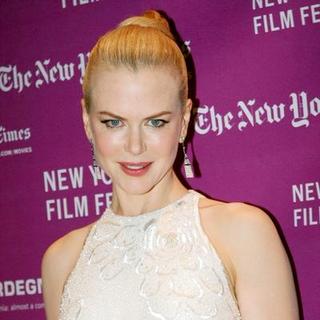 When Lifetime said that a set of all-star designers will compete in the special edition of "", it didn't mention the plan to have a big star coming as a guest. Considered as a fashion icon, reportedly will pay the show a visit to help the contestants with their challenges.

"Project Runway: All Star Challenge" is developed as a warm-up episode for the show's season 6 which premiere has long been denied from being aired. Designers who had competed in the previous seasons are brought back to get a second shot at winning $100,000 cash prize. There is no elaborate detail about what Nicole will do there other than the report from Access Hollywood that she will "help set up one of the challenges" for .

August 18, 2009 08:36:51 GMT

"" is launching a self-campaign in order to win at the upcoming Primetime Emmy Awards. One way to do that is by mocking "" in an online video that pin points the NBC series' flaw of keep revolving around the same space for six years.

Dubbed from an old episode, it shows Stewie beating violently Brian the Dog who answered "The Office" when asked which show he will vote to win an Emmy in September. In the end of the footage Stewie said, "Indians and Hispanics don't live in Scranton."

August 18, 2009 07:50:05 GMT

Golden Globe-winning series "" has released the official trailer to season 3. From the look of the footage, the new chapter will be largely dedicated to the relationship between Hank and his blooming daughter Becca apart from the writer's new job as a college professor.

No longer featuring Mia who is away for her book tour, the promo gives flashes on a fight between the father-daughter as well as the growing romance between Hank and Karen. In the end of second season, Hank and Becca were faced with tough decision when Karen accepted a job in New York City. In the new promo, Karen is still persuading Hank to move out of Los Angeles because it is not fit to raise a child in the city.

August 18, 2009 06:50:29 GMT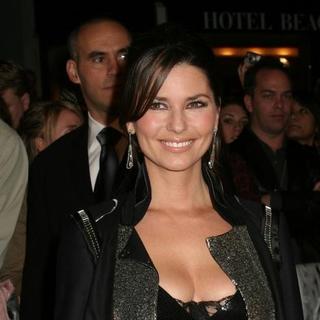 "" is adding a spice of country music to the judging panel. is confirmed to be a guest judge in the Chicago round auditions held on August 30 and 31. She will sit next to Simon Cowell, and to filter those with the potential to be an Idol.

Shania is the latest female guest invited to the reality series to fill in the vacant spot left by . aka Posh Spice was the first to get the guest seat last week, helping the three regular judges to select a few hopefuls in Boston auditions. joined the relay by auditioning in Atlanta on August 16 and 17.

August 18, 2009 06:23:54 GMT

in his new starring vehicle after "" is teased through a first look photo of him as Metallo. Unlike in its comic book version, the face of Brian's Metallo on "" is not half covered in metal because according to executive producer Kelly Souders, this is the "rough version" of the character before he eventually will "get sleeker".

Metallo is one of Clark's villains this season apart from General Zod. The cyborg will appear in a two-episode arc beginning the season premiere on September 25. Although short-lived, the appearance may be stretched to longer commitment. "We're actually throwing some ideas around right now in the hopes that we might be able to bring him back for another episode," Souders explained to TV Guide Magazine.

August 18, 2009 04:51:50 GMT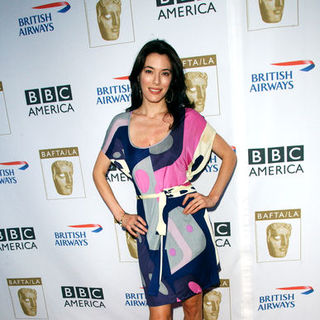 One scandal to look forward to on "" is the age-inappropriate liaison between 's Isaac and an older female. The show has found the actress who will lure Isaac into her nest, signing the Lila Tournay of "", Jamie Murray, to star as Vivienne.

Vivienne is a wardrobe stylist who sets her sight on Isaac, one of the young models trying to create their existence in the super competitive world of fashion in New York City. The character will appear for a multiepisode arc in the first season that kicks off September 16 at 9/8c.

August 18, 2009 03:52:54 GMT

Names of celebrities that will show their dancing skills on the upcoming season of "" have been revealed. Announced through "" on Monday, August 17, the line-up includes singer and excludes designer Vera Wang.

Contrary to early rumors, Wang will not appear in this season, neither will , and . But the group is diverse in its own way because for the first time, it includes a former House Majority leader, Texan Congressman Tom DeLay.

August 17, 2009 04:43:09 GMT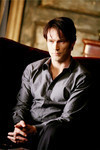 "" will go back to Bon Temps in the brand new episode next week. Returning to their small northern Louisiana town, Sookie, Bill and Jason are presented with chaos and a series of challenges. Bill discovers that he doesn't know how to defeat Maryann as traditional vampire techniques don't work on her.

Sookie attempts to get through to Tara, who is engulfed in darkness. Hoyt and Jessica try to keep Maxine's madness a secret, while Sam and Andy are lured back to Merlottes by Arlene and find refuge from a group of bloodthirsty revelers. With all hell breaking loose, Jason takes the bull by the horns to rescue Sam, at least for the moment.

August 17, 2009 03:14:22 GMT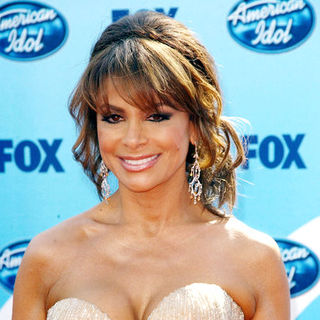 won't be making a move to "" after all. The Los Angeles Times reported ABC has confirmed exclusively on Sunday, August 16, that talks between the network and the former "" judge have fallen apart, resulting in her out from the guest stars' list of the comedy drama series' season four.

Following the confirmation, TMZ came up with speculation on one of the reasons behind the talk break-down, pointing out that Paula still thinks there's a chance she'll return to "Idol". Going further with another speculation, the site suggested that the 47-year-old was upset at the series' producers for leaking the news she was talking to them about doing the show.

August 17, 2009 03:12:58 GMT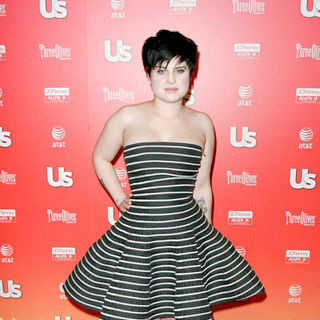 Troubled pop/rock singer is said to join the celeb contestants of ABC's "" for its ninth season. Her agent, according to a source, "is in talks with the producers", adding "They are close to clinching a deal and she is really excited about the prospect of appearing on the show."

Prepping for her not-yet-confirmed appearance in the hit dancing competition, Kelly reportedly has been busy getting in shape with trainer at a gym in her native London. "She has been to the KX gym in Chelsea for private classes to make sure she's in tip-top condition," continues the source. "She's not a natural dancer and wants to be in the best shape possible."

August 15, 2009 06:48:08 GMT

Supporting President Barack Obama's goal to have bigger number of highly-skilled workers in U.S., and team up with Bill & Melinda Gates Foundation for a project called "Get Schooled: You Have the Right". The singer and the basketball ace will inspire America's youth to pursue higher education in a TV special aired on September 8.

MTV, Nickelodeon, BET, CMT and 18 other youth-oriented channels owned by Viacom TV will broadcast it simultaneously on the day that also marks the start of a new U.S. school year. Kelly and James, who are high school graduates, will talk about key educators in their lives who helped them to succeed.

August 15, 2009 06:17:10 GMT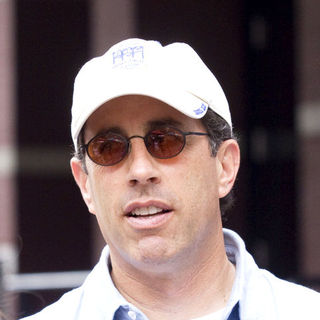 takes the honor of being the first guest on the premiere of "". The comedian will be the main talker on the September 14 episode where makes his debut after stepping down from his show of 17 years, "".

During his appearance, Seinfeld will promote his concerts at Ceasars Palace on December 26 and 27. He is also there to support the "Seinfeld"-themed story arc on the upcoming season of Larry David's HBO comedy "" and his upcoming NBC venture, "".

August 15, 2009 04:45:14 GMT
There are two previews shared for the upcoming episode of "". Both clips from "I Will Rise Up" show a conversation among three people, the first one being Jessica, Hoyt and his mother Maxine while the second one being Tara, Eggs and Maryann.

Maxine obviously shows her dislike of her son dating a vampire. On the other hand, Jessica is trying hard to impress her by recalling the time when she was still mortal. Meanwhile, Maryann offers Tara to be blackened out but she refuses, reasoning that she saw what it did to her mother.

August 15, 2009 04:03:51 GMT

The CW drops a promo of "" that gives a whole new perspective about the show. After several times being previewed as dark and romantic, the series is shown its comedic and lighter side.

It's focused on the arrival of Stefan to Mystic Falls High School and how his all-black appearance turns a few heads. The girls, including Elena, are checking him out and thinking that he has a sexy back. Elena's potential rival 's Caroline is previewed in this promo.

August 15, 2009 03:16:38 GMT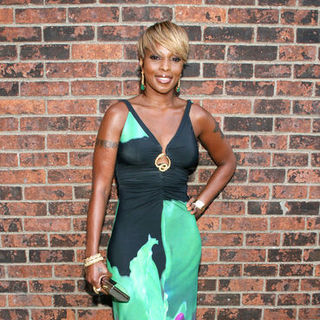 is doing "" a favor by making a room in her schedule for judging time. The R 'n' B singer will be auditioning hopefuls in Atlanta, joining Simon Cowell, and . Blige is expected to head to Atlanta this week before the auditions are held on Sunday (August 16) and Monday (August 17).

With the absence of , producers of the reality show are hiring guest judges until they can determine a replacement for Paula. has done her part in Boston on Friday, August 14. "The judges and production team have been having a lot of fun with Victoria," a show source said. "She's had a great response so far, and has been really warm with the contestants."