May 26, 2010 09:14:33 GMT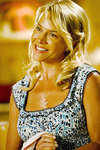 "" created quite a stir when it killed off one of its main cast in . But the deceased character is going to re-appear in the show when it returns for the fifth season this Fall. TV Guide has confirmed that will reprise her role as Rita Morgan whose life was taken away by the Trinity Killer.

How she will be incorporated to the storyline is still unclear but two things for sure, she won't be alive or appear as Dexter's imagination like his father does. "We're not going to do some ghostly thing with her," showrunner/executive producer Chip Johannessen said.

May 26, 2010 08:32:50 GMT

Very meticulous fans of "" may be wondering what the footage at the end of "Lost" series finale means. The images of Oceanic 815 plane crash on the beach were played right after Jack closed his eyes and the "Lost" logo appeared, prompting speculation that the producers included one last easter egg that may lead to different interpretations on the ending.

Los Angeles Times dug out the mystery deeper and received a clarification from ABC execs. The photographs were not part of the story at all, it is confirmed. The producers of the show did not put it there but the network did without any intention to confuse the viewers about the ending.

May 26, 2010 07:53:48 GMT

HBO has kicked off the promotion of "" by releasing one interesting video. Instead of merely including new footage, the featurette called "Hard at Work" shows Ray in a train of bookings, pleasing one woman after another. Sounds incorporating in the actions done, form a melody.

"Hung" will be back June 27 with the episode "Just the Tip". If one remembers, the end of the first season sees Tanya succumbing to Ray's proposal to include Lenore in the escort business. Ray, Tanya and Lenore's new partnership starts inauspiciously when Ray "holds back" during a tryst with a pregnant client.

May 26, 2010 06:54:50 GMT

For his determination to be fit and healthier, Michael Ventrella has been declared the winner of "" season 9. The 30-year-old DJ from Chicago, Illinois was literally the biggest and heaviest man in the camp but he managed to downsize his weight from 526 pounds to 262 pounds. That would be a drop of 50.19% of his body weight.

As the champion, Ventrella is awarded $250,000 prize. "I am feeling proud of myself-which is a new feeling," he said upon winning. "This time I gave it my all. I did it the right way and it worked." He started the competition accompanied by his mother Maria who was eliminated in week 3.

May 26, 2010 06:21:31 GMT

Alan Ball has dropped a minisode of "" which is not completely detached from the main storyline. Fans of the show may have been aware that Bill had proposed to Sookie in the end of season 2 but how he got the ring was not told. This minisode does explain how Bill chose the bling.

Fresh from the shower, Bill welcomes Joe Ellen Smallwood who works for Thomas Tinkerton's Fine Jewelry into his house. It is soon found out that the recently widowed woman wants more than just selling jewels. She wants Bill to stick his fangs on her and make love to her gently "but not so gently".

May 26, 2010 05:11:26 GMT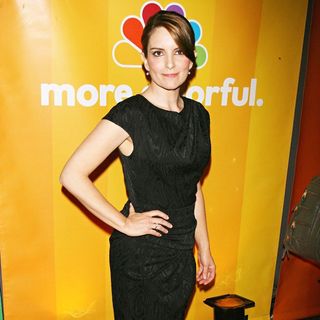 will make history by becoming the youngest recipient of the prestigious Mark Twain Prize for American Humor later this year. The "" star, 40, has been chosen by officials at Washington, D.C.'s Kennedy Center for the Performing Arts as the 2010 honoree.

The award is primarily in recognition of her work as a writer and comedian on hit U.S. sketch show "", where she famously mimicked former U.S. vice presidential candidate Sarah Palin during the 2008 elections. Mark Krantz, executive producer of the Mark Twain award, says, "It's that job as a head writer on a show that's been a traditionally male-oriented show. (She) kind of broke the ceiling for many, many women in comedy."

May 26, 2010 04:01:45 GMT

"" is two episodes away from the first season finale. Next week, things will get dirty between Will and, surprise, Sue. In the episode titled "Funk", Will gets revenge on Sue and he sings Rufus' "Tell Me Something Good", literally on her ears.

The New Direction is trying to top off the rival team by having Funk as the theme. The glee club gets some news that's sure to rattle a few nerves. The New Direction ensemble will perform Parliament's "Give Up the Funk (Tear the Roof off the Sucker)" while the Vocal Adrenaline will perform 's "Another One Bites the Dust".

May 26, 2010 03:38:16 GMT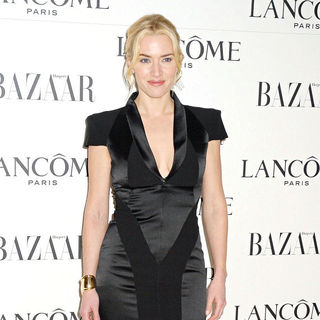 Filming on 's new TV mini-series has been suspended after the actress fell over and hit her head during a game of basketball with her kids. The "Titanic" star has been shooting new HBO show "" in New York City, but production was halted on Monday, May 24 after she suffered a mishap while playing with Mia, nine, and Joe, six - her two children with estranged husband Sam Mendes.

Winslet reportedly bumped her head when she fell over and was left badly bruised, forcing TV bosses to shut down production on the series. A source tells New York Post gossip column PageSix, "She fell after being hit by a basketball and suffered bruising that couldn't be covered with make-up, so the entire production was halted (on) Monday."

May 26, 2010 03:15:26 GMT

"" has selected the tenth season winner. did not only excel in skill but also in audience's hearts. The singer and her partner were handed the trophy on Tuesday, May 25 night. In total, they have scored 115 points from the judges during the two-days finale.

The three couples started off the night with Favorite Dance of the Finalists and they all chose the same one, the Argentine Tango. Nicole and Derek scored the perfect 30, and Anna Trebunskaya scored 28 while and scored 26. These scores are added up to viewers vote and the third placer, Erin, was thus eliminated.

May 26, 2010 03:00:40 GMT

The final performance of "" season 9 was divided into three rounds, the contestant's choice, Simon Fuller's pick and the coronation song. was rather overshadowed by this time because of his own song choice as well as the winner's single. This year, unlike in previous seasons, the finalists get to cover a song instead of singing a new single.

In the first round, Lee sang 's "The Box" which he sung during the inspirational week. and agreed that it was a great way to start the show but it was not phenomenal. Meanwhile, described it, "That was a kiss on the cheek when I want a kiss on the lips." He added, "Not from you!"

May 25, 2010 09:41:03 GMT

Less than two months to the season premiere, USA Network releases a short snippet of "" which enters its fifth year. The show starring and will be back on July 14, a week earlier than it was previously scheduled.

The first episode of the season is called "Feet, Don't Kill Me Now". Previously the writers held a contest for fans to submit alternative title to this episode. Two entries, "Nobody Puts Lassie in the Corner" and "Gus'ta Move" received ticket to "An Evening with Psych" at Los Angeles' Paley Center back in April.

May 25, 2010 08:30:13 GMT

The producers of "" were serious when they said they would not give Jack Bauer a happy ending. The May 24 finale saw the special agent fleeing from the country he served for years and being branded a fugitive.

The two-hour event put Bauer in a situation where he's inching closer to assassinate the Russian leader conspiring to sabotage the peace agreement. U.S. President Taylor stopped Bauer from doing so and advised him to get out of the country because not only the Russians will hunt him down if he does, but the States too.

May 25, 2010 06:23:45 GMT

's spooky TV series "" has been brought back from the dead - TV executives at ABC have given the show a lifeline. The long-running drama was axed last week as part of a sweep by executives at CBS.

But Hewitt's co-star and ex-boyfriend has revealed there is still "life" in the programme after ABC chiefs expressed interest in picking up "Ghost Whisperer" for its future schedule. He says, "They are talking about it, so that's cool. We haven't exactly gone into the light, we haven't crossed over, but we've got some life."

May 25, 2010 05:03:01 GMT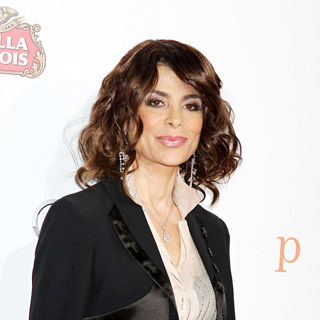 is bouncing back to the small screen with her own reality TV contest, "Got to Dance", a year after quitting her job as a judge on "".

The singer/dancer has been searching for a new role since failing to reach a new pay deal with the executives of 's hit talent contest last summer. She was in talks to resurrect 1980s talent show "Star Search" but the negotiations fell apart earlier this year.

May 25, 2010 04:35:53 GMT

"" wrapped the third season with a two-hour season finale filled with both action scenes and emotional ones. [Spoiler Alert] Finally, everyone close to Chuck knows the truth about his secret life as a spy for the last one in the family, Ellie, found out that his baby brother is not only a Buy More employee.

Chuck and Team Bartowski were able to track down where Ellie was held as hostage. Upon recovered from The Ring's capture Ellie's reaction was rather comical, saying "Chuck, I thought you quit kung fu in the third grade." That was before she found out that she was the last to know.