December 04, 2013 14:51:48 GMT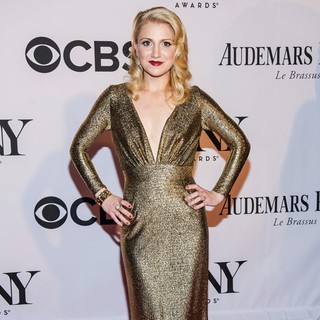 Annaleigh Ashford is ditching her role in Broadway musical "Kinky Boots" to commit to Showtime's "". The actress, who did a recurring role on the drama series' first season, has been upped to regular for season 2, Deadline confirmed.

Ashford takes on the role of young prostitute Betty Dimello, who assists 's Dr. William Masters in his research of human sexuality, on "Masters of Sex". Betty is a lesbian but she married a nice wealthy guy before the end of her arc. All the while, she was pinning on the love of her life, a woman, who may get screen time in second season.

December 04, 2013 08:11:46 GMT

Details and pictures from "" Christmas special have been unveiled. ITV has announced that the two-hour episode is set six months after the end of season four and features scenes taking place at Buckingham Palace, where a scandal threatens to engulf the British monarchy.

In the special, Lady Rose is presented to the King as part of her "coming out." The family decides to relocate to their London residence for the occasion. Cora's mother and brother arrive from America, while Robert will be forced to act to protect both the royal family and his own.

December 04, 2013 07:13:21 GMT

What Jax will do to a man who betrayed him? How is his relationship with Nero after what Jax did to Darvany? These open questions will all be answered in the sixth season finale of "".

A preview for the said outing mostly features old footage from previous episodes, but it does hint that Jax won't let [SPOILER ALERT!] Juice, who revealed to Nero that Jax was the one who ordered him to kill Darvany, get away with his betrayal. Jax is torn between putting his family's safety first and covering up his sins.

December 04, 2013 04:16:03 GMT

The original cast members of "" may reunite for a 100th episode. Series creator Ryan Murphy has extended an invitation for the show's alumni to celebrate the milestone in the upcoming outing set to air March 18, 2014.

"ALL The Glee Originals received invites today to be in our 100th episode! More to follow," so Murphy tweeted on Tuesday, December 3. Just a few hours later, two stars, and , have already signed up to return to the show for the special occasion.

December 04, 2013 02:44:27 GMT

Just days after a tragic car accident that killed , "Wheel of Fortune" featured a puzzle with the answer "The Fast and the Furious" in a Monday, December 2 episode. Realizing that it might be deemed insensitive to those who are still mourning the actor's death, the show has explained the Walker-related puzzle.

On its official Twitter page, the show posted, "The show that included the puzzle 'The Fast and The Furious' was taped on 10/4/13. It's an unfortunate coincidence that it aired tonight." The show offered their condolences, adding, "The hearts of everyone at Wheel of Fortune go out to the family, friends & fans of Paul Walker."

December 04, 2013 01:29:06 GMT

"" will be back for a sophomore run. NBC announced on Tuesday, November 3 that it had ordered a full 22-episode second season of its new hit drama series that stars as one of the FBI's most wanted fugitives who mysteriously surrenders himself and offers to help catch international criminals.

"The success of 'The Blacklist' demonstrates that inspired storytelling is alive and well in broadcast television," NBC Chairman Bob Greenblatt said in a statement, "and I'm impressed on a daily basis by this creative team's imagination and the extent to which they will go to capture this grand vision on film."

December 03, 2013 08:35:51 GMT

is an American spy in a new AMC series, "". First footage from the show has now made its way out online via the first trailer for the period drama. In the sneak-peek video, the British actor plays an American farmer who is recruited for a secret mission during the British occupation of New York City.

Based on Alexander Rose's book "Washington's Spies", the show is set in the summer of 1778. Bell's Abe Woodhull is a Long Island farmer living behind enemy lines who forms an unlikely group of spies, called the The Culper Ring, with his childhood friends. The group eventually turns the tide during the American Revolutionary War.

December 03, 2013 04:46:26 GMT
returns to television with another father role. The on-screen father of 's on "Alias" is cast as Ichabod Crane's dad on FOX's new hit series "", TVLine reports.

It's unclear how Ichabod's dad will be brought into the storyline, but Ichabod once mentioned his father when recalling their time together in a November 25 episode. Garber reportedly has signed up to appear in at least one episode of the supernatural drama series.

December 03, 2013 04:02:01 GMT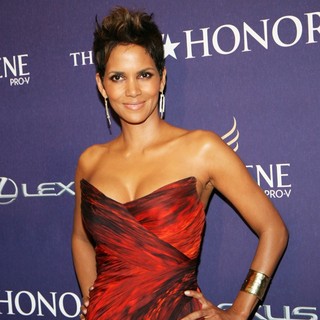 teams up with History Channel to deliver a small-screen take on the life of the legendary Carthaginian general Hannibal Barca. The Storm of "" will executive produce "Hannibal" miniseries, which is penned by Oscar-nominated writer Jeffrey Caine ("The Constant Gardener", "Goldeneye").

"Hannibal was not only the greatest African general to ever live," the Academy Award-winning actress says in a statement. "He may have been the greatest general, period. His story is an intricate and captivating ride, and I'm thrilled to get this project off the ground with our partners at History."

December 03, 2013 02:11:02 GMT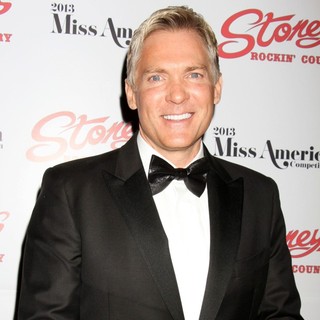 Sam Champion is leaving ABC for The Weather Channel. The longtime weatherman of "" has announced that he will resign from his post on the morning show to take a role as managing editor and host of a new morning show on the cable channel owned as a joint venture between NBCUniversal, Blackstone Group and Bain Capital.

"This is a once-in-a-lifetime opportunity for me to do what I love most at a network that lives and breathes the weather," he said. He also tweeted on Monday, December 2, "Only an amazing opportunity like this at @weatherchannel cld take me away from my @ABC family of 25 yrs and @GMA #blessedlife."

December 03, 2013 01:33:25 GMT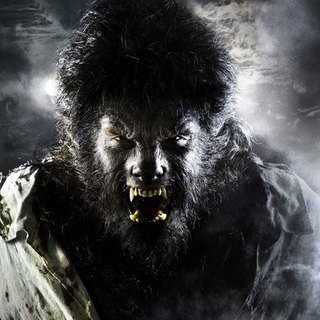 ©
"The Wolfman" is going to spread terror to television viewers. A TV series adaptation based on the 2010 feature film starring and is currently in the works at NBC.

Hailed from "" executive producer and "Carnivale" creator Daniel Knauf, the project is described as a supernatural thriller that explores what it means to be a man and to be human. It centers on Lawrence Talbot, who is afflicted by an ancient curse and jacks into the powerful, primordial soul of the alpha-predator, Deadline reports.

December 02, 2013 14:47:40 GMT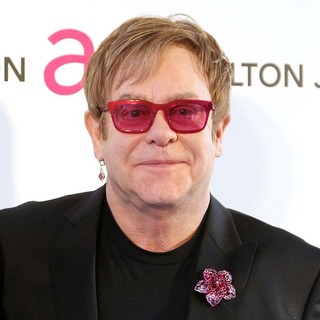 The season finale of "" will feature such performances from , and . John in particular will do a duet with the show's judge Gary Barlow on the latter's new single "Face to Face" from album "Since I Saw You Last".

This inclusion of John in the performers list came as a shock because the "Rocket Man" has slammed reality competitions on TV, including "The X Factor", in the past. "Television and video have done a lot of damage to music. They've propelled people into stardom that aren't ready for it, you know, and can't sustain it," he was quoted as saying in July this year.

December 02, 2013 08:30:54 GMT

Blood was shed in the midseason finale of "" as it had been anticipated. The second showdown between Rick and the Governor claimed victims from both parties, with Rick and friends once again losing one member who had been an important part of the group.

At the beginning of the episode, [SPOILER ALERT!] the Governor took Michonne and Hershel hostage to force Rick leave the prison. The former Woodbury leader turned down Rick's offer to share the prison and killed Hershel with Michonne's sword, starting out the fight.

December 02, 2013 06:58:18 GMT

The titular mother of "" doesn't get a spin-off, but she will have her fair share of the spotlight in an upcoming 200th episode. Celebrating the milestone, the show will tell the tale from the mother's point of view.

"You're going to be so sick of her by the end [of the series]," creator/executive producer Craig Thomas jokingly tells TVLine. He reveals that new series regular Cristin Milioti is "the star" of the said outing titled "How Your Mother Met Me", which is told from her character's perspective.

December 02, 2013 04:24:47 GMT

E! has debuted a first trailer for the ninth season of "". The video teases some emotional moments as gathers together her children to talk about her relationship with , telling them that she and her husband are better as friends.

is dealing with major anxiety as she is being hounded by paparazzi eager to find out what happens to her husband . Meanwhile, the basketball player talks to on the phone, promising that he will do anything to be accepted back by the family.