September 17, 2014 08:59:57 GMT

Former "" cast member Nasim Pedrad is perhaps best known for her impersonation of . Stopping by "" on Monday, September 15, she recalled the time she met the reality TV star and was confronted about the way she imitated her voice.

"She was in pristine, airbrushed makeup, perfect hair," the comedienne told . "I, that day, looked like a person who woke up in a dumpster. I hadn't slept in two days, I was wearing this extra-large T-shirt with the logo of a medical facility from my hometown. She was understandably mortified to discover that I played her on the show."

September 17, 2014 08:25:11 GMT

and teamed up for Musical Morning Announcements on "" Tuesday, September 16. The show's host and his guest played the principal and vice principal of Saugerties High School who parodied today's popular songs by the likes of , , and to spice up their morning announcements.

Fallon sang the announcement about the debate club and a bake sale to the tune of Swift's latest hit "Shake It Up". "Debaters gonna 'bate, 'bate, 'bate, 'bate, 'bate. Bakers gonna bake, bake, bake, bake, bake. So bake it off. Debate it off," he sang.

September 17, 2014 07:19:45 GMT

"" shut down production on Tuesday, September 16 after a security guard was killed on the set. The worker, whose name has not been released, was struck by an unattended truck that rolled down a slope.

The accident took place at around 8:30 P.M. Monday in Burnaby, a suburb of Vancouver, where the sci-fi series is filmed. Scott McCloy, a spokesman for WorkSafeBC which is British Columbia's Workers' Compensation Board, says that the worker was hired to conduct security and was standing near a 5-ton truck parked on a slope.

September 17, 2014 06:46:58 GMT

Frankie Grande's fate turned 180 degrees on " 16", thanks to the Rewind Button. After winning the HOH competition on September 7, he lost the power when the game was reset and later was nominated for eviction.

The brother of singer felt betrayed by the members of his alliance as Caleb was the one who nominated him and Victoria. Cody won the Power of Veto and decided to keep the nominations the same as he wanted to send Frankie home. Frankie was eventually evicted by a 2-0 vote on Tuesday, September 16 and became the seventh member of the jury.

September 17, 2014 05:12:27 GMT

"" is close to crowning the winner of its 9th season. On Tuesday, September 16, the Top 6 performed live at Radio City Music Hall in a bid to win the $1 million prize.

Each act performed twice: a breakthrough performance and a new performance. Quintavious Johnson kicked off the competition with an encore of his semifinal performance of "I'd Rather Go Blind". Melanie Brown a.k.a. Mel B praised the 12-year-old's killer voice and said he's a true entertainer.

September 17, 2014 03:50:56 GMT

From a gladiator, Nick Tarabay now turns into superhero's enemy. The actor known for his portrayal of Ashur on Starz's historical drama "" is cast as a major supervillian for the third season of "".

He will portray Digger Harkness a.k.a. Captain Boomerang in multi-episode arc. He will first appear in the seventh episode and recur in the eighth episode, which is billed as a crossover with The CW's new series "".

September 17, 2014 02:54:02 GMT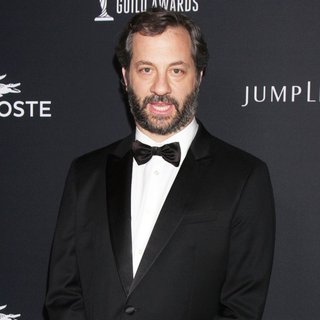 Netflix is giving a vote of confidence to "". The streaming service has picked up the original comedy by to series with a two-season commitment. The first season consisting of 10 episodes will debut in 2016, while the 12-episode season 2 will follow a year later.

"" star and comedian Paul Rust, who gained prominence after playing the male lead in 2009's film "", take the lead roles on the new series. They will play Mickey and Gus, a couple who navigates the exhilarations and humiliations of intimacy, commitment, and other things they were hoping to avoid.

September 17, 2014 02:13:01 GMT

Olympian has to hang her dance shoes after only a week on "". The track and field and bobsled athlete was voted off on Tuesday, September 16 after landing in the bottom two following .

Lolo and fashion designer Betsey Johnson, who earned the lowest score on Monday night, were both in jeopardy, but the 72-year-old is deemed safe. "I wouldn't have had it any other way," Lolo said after learning of her elimination. "I'm glad that (Betsey's) staying. She deserves to stay and everybody here did a great job."

September 17, 2014 01:47:16 GMT

is back on TV in a new promo for MLB on TBS. In the ad, the "" alum shares his plans to put on a one-man recreation of the entire MLB postseason as it's nearing playoff baseball.

The four-time Emmy-winning actor claims he's inspired by Bugs Bunny to make the one-man show. "Any actor who tells you that he is not inspired by Bugs Bunny is a liar, frankly, or just a hack," he says.

September 17, 2014 00:38:37 GMT
Another DC Comics character is heading to small screen. "Lucifer", based on the eponymous Vertigo comic of the same name, has been given a put-pilot commitment on FOX.

"Lucifer" centers around the Lord of Hell after he grows bored and unhappy with the position, resigns his throne and abandons his kingdom for the gorgeous, shimmering insanity of Los Angeles. He then opens an exclusive piano bar called Lux.

September 16, 2014 08:48:25 GMT

will bid farewell to "" early before the show wraps up for good. TVLine learns from a source that the actor will quit the show in the season 6 premiere, which is slated to air in early 2015.

According to the insider, the 45-year-old who plays Bobby Cobb, the ex-husband of 's Jules Cobb, leaves the sitcom early to pursue other opportunities. He has been on the show since its launch in 2009.

September 16, 2014 07:25:18 GMT

More names emerge as possible contenders for a female lead role on "" season 2. TheWrap reports that at least 7 more actresses join the contention after and were previously said eying the part.

According to the site, those new names are (""), (""), (""), (""), (""), ("") and Oona Chaplin (""). They reportedly are "invited back to read this week for the coveted role."

September 16, 2014 06:47:54 GMT

was a sole guest on "" Monday, September 15. The legendary singer made her first late-night talk show appearance in 50 years on the ABC show to promote her new album "", which is due September 16, featuring her duets with other famous singers.

The highlight of the episode is perhaps when Streisand performed a medley of duets with standing in for , and , some of her collaborators in the album. The 72-year-old kicked it off with a rendition of "Love Me Tender" before the host joined her onstage, wearing a wig and sunglasses to impersonate the King of Rock and Roll.

September 16, 2014 04:45:00 GMT

The competition officially begins on "" as the 19th season kicked off on Monday, September 15. joined the judges, being seated between Len Goodman and Bruno Tonioli. Carrie Ann Inaba was also back in the panel.

For the first performance of the night, and danced a cha cha which earned mixed reviews. Len criticized Antonio's footwork, to which Julianne agreed, calling the performance "a little-flat flooted." Bruno, however, liked his hip action and Carrie Ann praised the couple's "hot chemistry." The judges gave the "" actor 25 out of a possible 40.

September 16, 2014 03:04:17 GMT

"" kicked off the new season with a new set, a new logo and a new panel of co-hosts on Monday, September 15. Returning moderator was joined by Rosie Perez and Nicolle Wallace as well as , who had been on the show before from 2006-2007, in the panel.

"Hello, hello and welcome to the newer 'View'," Goldberg greeted the audience. "We're going to try a lot of new stuff. Some of it will work and some of it won't, but the thing that will never change is great conversation with great women."