May 21, 2013 09:12:57 GMT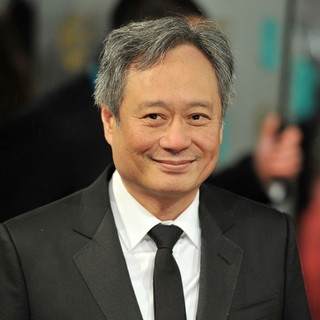 Ang Lee has to delay his television debut. After signing up to direct FX's pilot "Tyrant" in March, the Academy Award's Best Director of 2005 and 2012 now announces that he pulls out of the project due to exhaustion.

"It is with disappointment that I must confirm I have withdrawn from my commitment to direct the upcoming FX pilot Tyrant," the 58-year-old filmmaker says in a statement. "It is one of the most brilliant ideas for a series that I've seen and one about which I was very excited."

May 21, 2013 08:40:51 GMT

Less than a month before its premiere, "" season 3 has been previewed in a new trailer. Sharing more scenes from the upcoming chapter, it gives a look at what Scott is now dealing with: random killings and a new Alpha pack that he has to stop.

It becomes harder with Scott's emotional struggle as he thinks everytime he fights back, everyone is getting killed. Dr. Deaton advises him, "Don't stop them, lead them." Derek, meanwhile, is told to kill his own pack member.

May 21, 2013 06:54:03 GMT

"" may be losing not only two, but three of its funniest comedians at a time. After and publicly bid farewell on the show's season finale, is possibly leaving the show, too.

Cast member Jay Pharoah fueled the rumor with his tweet which read, "Hader, Armisen & Sudekis the talent of those three and just them as people in general will be missed but we will be strong and carry on.." He, however, quickly deleted it.

May 21, 2013 04:57:44 GMT

The "Star Wars" realm is going to be brought back on the small screen. After Cartoon Network canceled "" last month, Lucasfilm is now teaming up with Disney to bring a new animated series in the popular sci-fi franchise, "". The project has been greenlighted by Disney and will debut as a one-hour special on Disney Channel in fall 2014 before airing as a full-fledged TV series on Disney XD.

"Star Wars Rebels" takes place between the events of "Episode III: Revenge of the Sith" and "Episode IV: A New Hope". It is set "in a time where the Empire is securing its grip on the galaxy and hunting down the last of the Jedi Knights as a fledgling rebellion against the Empire is taking shape."

May 21, 2013 03:46:38 GMT

The four remaining pairs of "" were all out on Monday, May 20 to get the judges and audience's approval to win the Mirror Ball trophy. Each team danced three numbers, a judge's pick dance, a cha-cha relay round and a supersized freestyle.

Jacoby Jones and started out first, dancing a high-energy jive in the first round. Len Goodman, who advised Jacoby to make his kicks sharp during rehearsals, said "the footwork was a bit better" in the performance, but added, "You got excited on occasion and you lost it but overall I've got to say." Bruno Tonioli loved the energy, but noticed that he missed the beat "quite a few times." The NFL player got 27 out of 30 points.

May 21, 2013 02:16:03 GMT

"" line-up is finally complete. FOX officially announces that and are going to join and on the show's judging panel for the third season, which will premiere this fall.

"It's taken more than a decade, but I'm delighted to finally be on a panel with three girls (I think!)," Cowell says in a statement. "Paulina and Kelly both have great taste and massive experience in the music industry and together with Demi, this is going to be a fun panel. It just feels like the time to do something different."

May 21, 2013 01:39:49 GMT

"" will wrap up its third season later than it's planned before. In the wake of devastating tornadoes that hit Oklahoma, the season finale of the sitcom has been pulled by CBS from schedule and will be rescheduled for a later date.

"Due to the tragic events this afternoon in Oklahoma, we are pre-empting tonight's season finale of Mike & Molly, which has a related storyline," a CBS representative said via email on Monday, May 20. "A repeat broadcast of Mike & Molly will run in the time period. The season finale will be broadcast at an appropriate date."

May 20, 2013 09:06:18 GMT

The first look at another new show from NBC has landed online. From executive producer J.J. Abrams, "" revolves around Bo, a ten-year-old girl who has super powers: levitation, telekinesis, the ability to control nature, and even predict the future.

The orphaned girl has been safeguarded from harmful outsiders who would use her forces for personal gain. With her life and future now in jeopardy, the "Believers" turn to the only person they see fit to be her full-time protector, Tate, a wrongfully imprisoned death row inmate who's lost his will, until he witnesses one of her extraordinary abilities.

May 20, 2013 08:36:06 GMT

On the heels of its season 7 finale, "" has been confirmed to return for an eighth season. BBC announces through its blog that it has ordered a new season of the sci-fi series and reveals that executive producer Steven Moffat is "already plotting a brand new run of adventures for the Doctor."

To celebrate the 50th annivaersary of "Doctor Who", a 3D special is slated to air November 23. Current stars and Jenna-Louise Coleman as well as former cast members and will star in the special along with , Jemma Redgrave and Joanna Page.

May 20, 2013 06:58:07 GMT

"" is taking a week off after airing its latest episode "Second Sons", but has already shared a preview of the next outing. In the sneak-peek video, Daenerys, Ser Jorah and Daario plan how to take Yunkai, but the two men seemingly will get involved in a debate as Jorah suspects that Daario is leading him and Greyworm to be slaughtered.

Jon and the Wildlings have arrived at the wall and are gearing up for their own attack. Jon says something about a threat, while Tormund tells the former Night's Watch member that killing crows is what they do.

May 20, 2013 05:14:07 GMT

The season 6 of "" has finally come to an end as a winner was finally revealed. Last week, two remaining contestants and Penn Jillette were given a task to create a new flavor of Walgreens Delish ice cream, produce a promotional video, and raise money for a launch event featuring the new flavors. In the May 19 episode, both finally launched their events, which became the decisive factor for each man's destiny.

Taking charge of promoting Maple Macadamia Mashup flavor, Adkins and his partners, including , and Marilu Henner, at first had trouble finding donors for their launch event. His worries were over as , and Wynonna Judd showed up along with a few other country stars. Adkins' last hope to get big money, , finally came a bit late to support the country crooner.

May 20, 2013 04:33:43 GMT

To tide fans over the fall premiere of "" season 4, HBO has released the first teaser for the new installment. It highlights the first meeting of 's Nucky Thompson and Jeffrey Wright's Valentin Narcisse, one of the new characters on the show.

"Mr. Thompson, an honor to have finally made your acquaintance," Narcisse greets Nucky and corrects him when Nucky calls him Mr. Narcisse instead of Dr. Narcisse. He also says, "Only kings understand each other."

May 20, 2013 03:51:48 GMT

bids farewell to "" as a regular after eight seasons. In "SNL" season finale hosted by this past weekend, the comedian said his goodbye in a with the help of some unlikely guests.

Hader reprised his Stefon character for a fictional "Weekend Update" segment. After giving his final report, he rushed off the set. He told the straight that he had got over his unrequited gay crush on the anchor and had now found a new love.

May 18, 2013 06:11:55 GMT

gets a major makeover for his role in HBO's new film "". The "" star looks unrecognizable with long grey hair and thick beard while wearing a Hawaiian shirt in a first-look photo obtained by .

The 65-year-old actor is featured shaking hands with in the picture. Meanwhile, in a short snippet for the TV movie, he is seen singing to an upbeat song while driving his car on the road.

May 18, 2013 05:15:09 GMT

"" will expand its regular cast ensemble in the upcoming ninth and final season. A representative at studio 20th Century Fox confirms the news which was first reported by TVLine that Cristin Milioti will join the show as a series regular next season.

Milioti first appeared on the comedy series in the season 8 finale, taking a pivotal role of Ted's future wife who is also the titular mother. She was featured buying a ticket to Farhampton, where Barney and Robin's wedding will take place, and has been expected to return to the next installment.