November 21, 2014 04:54:31 GMT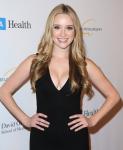 The Hollywood Foreign Press Association has named 's daughter Greer Grammer as Miss Golden Globe 2015. The 22-year-old actress, who graduated from the University of Southern California, will help hand out statuettes to the winners during the 72nd annual prize-giving event.

"I screamed and I jumped up and down," she says of her reaction when she was told that she got the honor. "I was just so happy when the Hollywood Foreign Press Association reached out to me this year. It was such a dream come true."

November 21, 2014 04:14:01 GMT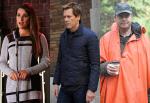 FOX has announced premiere dates for its midseason schedule, revealing the return dates of "", "" and "" among others. The musical comedy series is moved to Fridays in its final season, which will kick off January 9 with a two-hour season opener at 8 P.M. It will begin airing in its regular Friday, 9 P.M. slot on January 16.

Also returning in the first month of 2015 is "", which will air its third season starting Tuesday, January 6 at 8 P.M. New crime procedural "" starring will debut Thursday, January 22 at 9 P.M.

November 21, 2014 02:11:29 GMT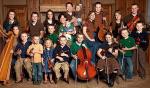 Petition to cancel "" due to the Duggars' anti-gay stance has quickly gained supporters after it made headlines. "In less than 24 hours we went from 7,000 signers to 50,000 and counting!" creator Jim Wissick posted as an update on the online petition on on Thursday morning, November 20.

The petition has now received more than 100,000 signatures. TLC which airs the show has not commented on the issue, but the Duggars have seemingly responded to the petition by hinting that they will hold on to their faith and beliefs.

November 21, 2014 01:35:01 GMT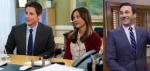 and are heading back to Pawnee one more time before "" closes the curtain. The former series regulars on the sitcom will reprise their roles as Chris and Ann respectively in the final season of the comedy series.

They will appear in one episode. The two actors departed the show in the middle of season 6 when their characters decided to move to Michigan to be closer to her family. Jones returned briefly later in the season after Ann gave birth to her and Chris' son Oliver.

November 21, 2014 00:48:50 GMT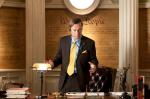 It would be a two-night event for "" premiere. AMC announced on Thursday, November 20 that the spin-off to "" would debut Sunday, February 8 at 10/9c and air its second episode the following night at 10/9c.

"This February, during AMC's first ever two-night series premiere event, we're going to introduce Jimmy McGill to the world. Known to 'Breaking Bad' fans as Saul Goodman, viewers will soon discover Saul wasn't always Albuquerque's top criminal (criminal) lawyer," AMC President Charlie Collier said in a statement. "Huge thanks to Vince Gilligan, Peter Gould, Bob Odenkirk, our partners at Sony, and the entire team. We're thrilled to be cooking together again."

November 20, 2014 21:46:26 GMT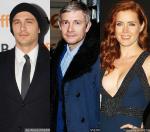 "" announces hosts and musical guests for this December episodes. , , and are announced to serve as emcees, while , , and will perform.

Franco will return to host the NBC variety show on December 6 for the third time with, Minaj making her second appearance as a musical guest. Freeman is set to make his debut as "SNL" host the following weekend on December 13, with first-time performer Charli XCX.

November 20, 2014 09:05:26 GMT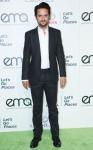 "" has added to the cast for its upcoming season 3. The news was announced through the show's official Twitter page with a tweet which read, "Attention #CloneClub: Thrilled to announce @Justingchatwin is joining the cast of #OrphanBlack! Welcome to the trip, Justin."

Details of the role, including whether he will appear in one of multiple episodes, are not revealed yet. Series co-creator Graeme Manson, meanwhile, teased Chatwin's upcoming appearance by sharing a picture with the actor on the set. "Chilly evening @OrphanBlack with @JohnFawcett75 and @justingchatwin #cloneclub," the screenwriter captioned the photo.

November 20, 2014 08:11:43 GMT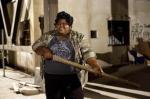 No one is safe on ": Freak Show". If the title of the upcoming episode is any indication, at least one character will meet his/her demise next week. And judging from a preview for the said outing, Regina () could be the next victim on the show.

Regina has been suspicious about her mother's whereabouts. When she finally confronts Gloria and Dandy Mott about her mother Dora's disappearance, Dandy tries to calm her down by offering her a bargain. But it may be just a trick so that they can distract her and get a chance to kill her.

November 20, 2014 06:58:02 GMT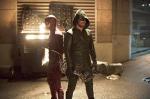 When meets , what's supposed to be a great superhero duo doesn't turn out as expected. A preview for the crossover episode sees The Flash taunting Arrow, "You will never be as fast as I am. You will never be what I am." Arrow replies, "You need to calm down," before the two get in a fight.

The episode is also teased in pictures. It appears that Oliver tests Barry's speed by shooting his arrow and Barry catches it, but it appears that one of the arrows pierces Barry's back. In another photo, the two take a look at what looks like a boomerang.

November 20, 2014 04:05:15 GMT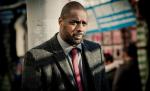 is set to reprise his role as DCI John Luther. Just a day after of Neil Cross-created crime drama "Luther", BBC America has announced that the original show will return for a two-part miniseries.

The two hour-long episodes will be filmed starting in March in and around London for a late 2015 premiere on BBC America. Cross will write the script and Elizabeth Kilgarriff will serve as executive producer.

November 20, 2014 02:50:24 GMT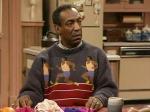 TV Land is the latest TV network to take action after sex abuse allegations against resurfaced earlier this month. The cable channel has reportedly decided to yank repeats of "The Cosby Show", which has been airing on weekends on the network.

TV rights of the hit 1980s sitcom are currently owned by TV Land parent Viacom. TV Land originally planned several marathons of the show between Thanksgiving and Christmas. The network declined to comment on the report.

November 20, 2014 02:07:53 GMT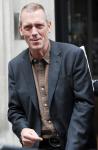 is heading back to TV with "", two years after his hit series "" wrapped up in 2012. The British actor/musician is joining three-time Emmy-winning actress in the fourth season of the critically-acclaimed HBO comedy series.

Details of Laurie's role on the WGA Award-winning series are still kept under wraps. The gig will be his first TV role since he ended his days as the title character on FOX's medical drama "House M.D.", which helped him earn two Golden Globe Awards and six Emmy nominations.

November 20, 2014 01:32:44 GMT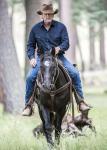 "" gets a second chance to live. After canceled by A&E back in August, the western drama series is going to return for a new season on Netflix. The internet streaming giant announced on Wednesday, November 19 that it picked up a 10-episode fourth season of the show.

The new episodes will premiere in 2015 and will be available in the United States, Canada, Australia and New Zealand. "We're excited and honored to have the opportunity to bring this show that we love so much, and all its devoted fans, to Netflix," the show's executive producers said in a joint statement.

November 20, 2014 00:39:01 GMT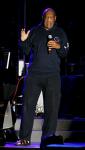 's career suffers further in the wake of rape allegations against him. Not long after Netflix his stand-up comedy, NBC announced that it had halted the development of its Bill Cosby sitcom.

The project was first announced in January with Mike Sikowitz and former "" star Mike O'Malley on board as pilot writers. The plan was to bring back Cosby to primetime in an untitled family sitcom due to debut either next summer or fall.

November 19, 2014 09:06:30 GMT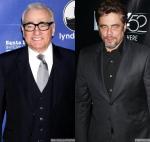 Martin Scorsese is working on yet another project for HBO. The "" director is on board to executive a drama series, "Cortes", along with Chris Gerolmo, who also serves as the writer, actor , Laura Bickford, Rick Yorn and Emma Tillinger Koskoff.

The Academy Award and Golden Globe Award-winning filmmaker is also signed to direct. The high-profile project will revolve around Spanish conquistador Hernan Cortes, who brought down the Aztec empire; Malinche, the Mayan girl who helped him do it; and Montezuma, the Aztec leader he befriended and finally put in chains.