April 16, 2010 07:12:58 GMT

The promotional photos of "" episode which is wrapped in a musical tone have been released. Called "Brown Betty", the April 29 episode will see Walter dealing with some upsetting news, telling Olivia's niece, Ella (guest star Lily Pilblad), a fairy tale that includes musical performances by Olivia and Agent Broyles.

"We didn't set out to do a musical," executive producer Jeff Pinkner explained. "We set out to do an episode that explored Walter's state of mind - he's dealing with some very upsetting news. When we realized that the way Walter would deal with such news would be to try to anesthetize himself with copious amounts of marijuana, well, singing and dancing became a natural outcome."

April 16, 2010 04:29:42 GMT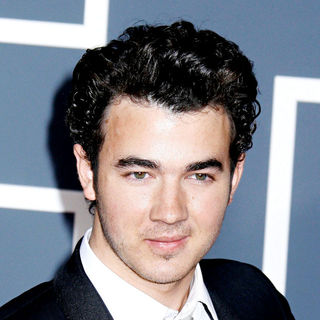 is paying a visit to "". Playing for charity Change for the Children Foundation, the eldest member of is making a guest appearance on the NBC game show on Sunday, May 23, just before the two-hour finale of "" at 9/8c.

"We can't wait for Kevin to come on the show and take on some of our most nerve-wracking challenges," Craig Plestis, executive producer, said in a statement to Access Hollywood. "We're anxious to see if he can win it in a minute and raise some big money for his charity."

April 16, 2010 03:45:44 GMT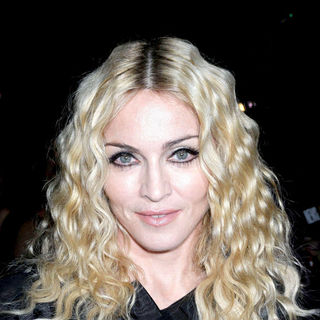 "" is to air "The Power of Madonna" next week and the woman in subject has broken her silence about being honored in one-hour musical fiesta. Not only is she excited because her songs are used in the episode, is also proud that they are meant to encourage the girls to step up against the guys.

"I think Mr. Schuester is very cute," Madonna said in reference to 's character. "And I'm glad he's doing such a good job empowering all the girls." In the episode, Schuester sees that the girls are being disrespected and bullied by the guys. Thus, he challenges the entire team to choose Madonna songs as their next assignment in the hopes that the girls embrace her strength, independence and confidence and that the guys will see the error of their misogynistic ways.

April 16, 2010 02:55:07 GMT

As Stefan struggles to control his hunger for human blood, Damon slips deeper into Elena's life. The possible romance of Damon-Elena is explored in the next episode of "" since the Salvatore brother who turns up to escort Elena is Damon.

At the Founder's Day Gala, Elena and Caroline compete for the title of "Miss Mystic Falls" against other girls from town, including Tina Fell (guest star Autumn Dial) and Amber Bradley (guest star ). Elena is happy to have Bonnie back in town, but Bonnie still has issues to work through.

April 15, 2010 09:09:12 GMT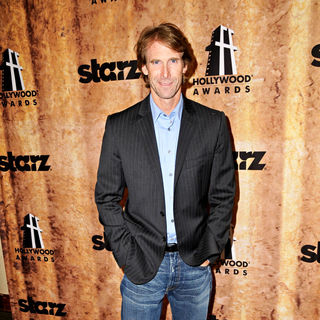 "" filmmaker Michael Bay is heading to TV - he is set to direct a new reality adventure show. Bay made his name as a music video director before moving into feature films, but is most famous for his big action blockbusters, including "Bad Boys", "Armageddon" and the "Transformers" franchise.

And the moviemaker is hoping to bring his hardhitting style to new U.S. TV contest "One Way Out" - which will see competitors battle to survive in hostile environments. He tells the Hollywood Reporter, "For my first television project I wanted to do something that had never been done before, and I believe that 'One Way Out' accomplishes that."

April 15, 2010 09:00:56 GMT

The creative department of "" has so far presented quirky posters that support the third season but they have not gone as straightforward as this one. The latest image, still in red theme, is dedicated to Sam Merlotte the shape shifter. Mainly known to have shifted to dog, Sam has also taken other forms like fly and bull.

The new season begins June 13. While it's still two months away, HBO has been teasing fans of the vampire series with a new campaign poster each week which can be downloaded in full at . Additionally, there's a new sneak peek released each week after the re-run of season 2 on Sundays.

April 15, 2010 07:47:50 GMT

In the next "", gets punched in the face. After a young woman is sexually assaulted and murdered, Detectives Olivia Benson and Eliot Stabler track down the woman's boyfriend - their first suspect, but learn that he is a devout vegan who wouldn't hurt a fly.

They soon find that the victim had been deeply involved in the fight to expose questionable practices in the meat-packing industry, even going undercover at a large company to find out the truth. Benson goes undercover herself to retrace the woman's footsteps and to identify who the victim might have angered along the way.

April 15, 2010 07:46:01 GMT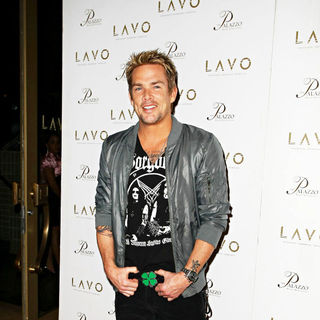 star Mark McGrath had to scrap plans to front a reality TV show when his partner fell pregnant with twins. The singer, 42, was just about to sign on for a series based on his life when fiancee Carin announced she was expecting the couple's first kids.

Speaking to Los Angeles DJ Valentine, the "When It's Over" singer said, "We were gonna do one... because we've been together 16 years and I was like, 'Should I marry her, should I not?' and we had it on the table and then she got pregnant."

April 15, 2010 07:42:52 GMT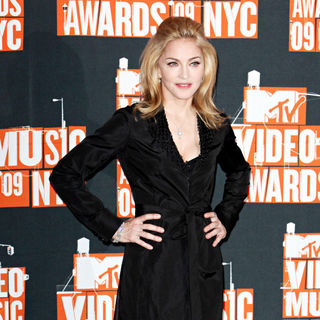 turned down a cameo in an upcoming episode of "" dedicated to the Queen of Pop - because she has never heard of the TV show. Producers of the hit show, which chronicles the lives and loves of a group of talented teens, were thrilled when they received word the "Material Girl" 's team had given them the OK to use her back catalogue in an episode to air in America next week.

But the permission didn't come from the pop superstar directly - and now it emerges she refused to make a guest appearance on the programme. A source tells Popeater.com, "Madonna doesn't have a TV and has no idea what 'Glee' is. The show (producers) did ask her if she wanted to make an appearance in the much-hyped Madonna episode."

April 15, 2010 07:33:27 GMT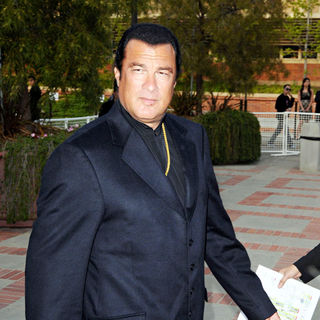 's reality TV show has been put on hold following allegations the actor sexually abused his female staff. Ex-model Kayden Nguyen is suing the "Under Siege" tough guy for $1 million (666,000 pounds), claiming he used her "like a sex toy" and expected her to pleasure him sexually after landing a job as his executive assistant.

She also alleges that Seagal had two Russian girls "who were available for his sexual needs 24 hours a day, 7 days a week" - and she was expected to replace one of them. The allegations have thrown the future of Seagal's show, "", into doubt - after the sheriff who works alongside the actor in the series kicked the film crew out of his office.

April 15, 2010 06:58:58 GMT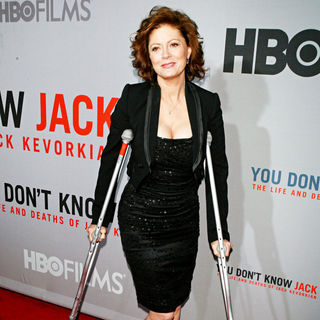 made an effort to attend the red carpet premiere of HBO's "" although she was on crutches. In the TV movie which will premiere on April 24, the actress portrays the head of the Hemlock Society in Michigan named Janet Good.

, the actor behind the central character, was also in attendance along with the man whom he portrayed, Dr. Jack Kevorkian aka Dr. Death. Kevorkian was accompanied by his long-time attorney Mayer Morganroth who took part in sealing the deal with executive producer Steve Lee Jones to adapt his client's story into a movie.

April 15, 2010 03:54:06 GMT

attempts to stay current by calling fans of and "". At her official website, Oprah announces that she wants to hear from people who have been infected by Bieber Fever as well as those who are devoted to the vampire flick and its cast.

"So if you consider yourself the biggest Bieber fan, we want to hear from you!" the announcement says. Fans must submit a story, maximum 2,000 characters, on "what you love about Justin Bieber and why?". Pictures or videos are welcomed along with the submission.

April 15, 2010 02:20:52 GMT

Andrew Garcia who was judges' early favorite in the season has gone home from "". Garcia struggled with delivering a good performance since the Hollywood week where he impressed the audience with a strip down version of 's "Straight Up".

Garcia was the first out of two who left the competition this week. Since judges had used their authority to save Michael Lynche last week, the show is letting go two persons. The other one is Katie Stevens, the 18-year-old from Middlebury, Connecticut. said last night that her rendition of 's "Baby What do you Want Me to Do?" was "loud" and "annoying".

April 14, 2010 09:20:29 GMT

In the next "", as a result of falsely accusing her faculty adviser of sexual harassment, Naomi is now required to complete community service and publicly apologizes to her peers for the trouble she has caused. Liam and his father, Finn (guest star Scott Patterson), reconnect and attempt to rebuild their relationship.

The gang is preparing for the SAT's when Silver disagrees with Teddy's decision to skip college to focus on his tennis career and things grow even more tense when she meets his movie star father, Spence (guest star ). Navid and Dixon host an underground gambling party that results in Dixon owing Mark (guest star Blake Hood) a lot of money.

April 14, 2010 08:25:48 GMT
Casting news comes from who is currently still paying duties as "" regular. THR reported that the actress is joining a new comedy pilot by ABC titled "Southern Discomfort". While many ask what it means for "OTH" which is yet to get a renewal from The CW, E! Online provides an answer which is not so bad to hear.

Bush may have signed up for "Discomfort" but the show is second in her priority. Should The CW order an eighth season of "OTH", then Bush will be back fully committed to the series that propelled her to fame. Furthermore, E!'s source said the chance of "OTH" being renewed is actually big and "better than 50/50."