June 10, 2010 03:56:33 GMT

Four "" are figuring out who A is, linking the mysterious figure to their deceased friend Alison. In the second episode of the new ABC Family series, Jenna Cavanaugh returns to Rosewood and the girls must face an unpleasant past as questions arise about Alison's death.

The circumstances surrounding Alison's disappearance continue to haunt Aria, Emily, Spencer and Hanna, as questions arise about the night she went missing. To complicate matters, Jenna's return to Rosewood makes the girls face an unpleasant past and an incident that sealed their friendship forever. Meanwhile temptation is everywhere they look, as Aria tries her hardest to stay away from Ezra and Spencer won't shy away from her sister's fiance, Wren.

June 10, 2010 03:16:34 GMT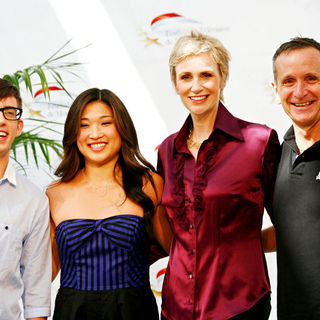 On the fourth day of the 2010 Monte Carlo TV Festival, stars from a number of acclaimed television series attended a photo call for the press. From the cast of FOX hit TV series "" to whose TV series "" has ended, the event basically invited at least one of the stars to each notable series.

Casually dressed in buttoned shirt and playfully hid behind a potted plant, Garcia was there to promote the full-series DVD collection. He told E! Online there will be a bonus scene of him and . "It will address some of the issues, like the food drops, and it will deal with what happened on the island after Hurley took over and how he handled things," he said. "It will give you a taste of what took place after Hurley took over as the new number one. There's a little epilogue thing going on with the DVD."

June 09, 2010 10:01:05 GMT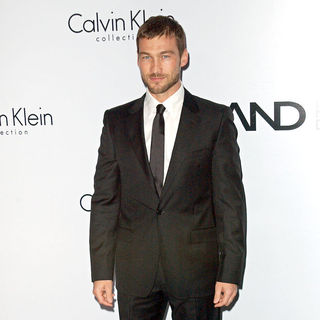 "Spartacus: Blood and Sand" star has beaten cancer - and is "raring to go" back to work on the U.S. series. The actor, who plays gladiator slave Spartacus, was diagnosed with non-Hodgkin's lymphoma earlier this year, resulting in a delay in production on the second series of the show, which is filmed in New Zealand.

Whitfield has now been given the all-clear after months of treatment - and he has already begun training to get back in shape for the physically demanding role, with plans to enroll in boot camp sessions in July.

June 09, 2010 09:26:09 GMT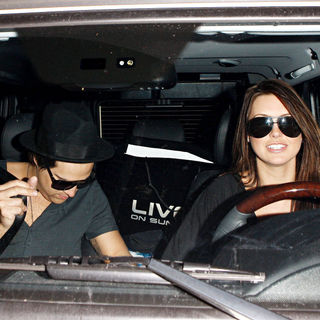 The end of and singer 's romance played out on TV on Tuesday, June 8 night when the couple's final moments featured as part of the latest episode of "". The pair split last month but refused to go into details about the parting.

Now, it's clear Patridge decided to end the romance because she feared Cabrera would not be able to stay faithful to her while on tour this summer. In Tuesday's "The Hills" episode, the couple chats about the relationship.

June 09, 2010 08:56:56 GMT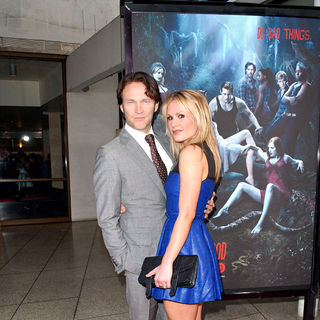 Five days to the highly-anticipated season 3 premiere, HBO organized a red carpet event for "". Taking place at the ArcLight Cinemas Cinerama Dome in Los Angeles on Tuesday, June 8, the event saw faces of the regular cast, the new ones, someone from the past and guest stars.

and arrived as a couple, so did and . and Jim Parrack who play couple on the show attended the event with their respective partners.

June 09, 2010 08:17:53 GMT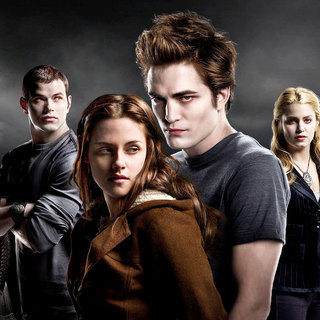 ©
The stars of "" will be sharing duties to appear on several talk shows in order to promote the third installment. After it was previously confirmed that gets the part to appear on "" on June 15, has just been confirmed to take 's rival on June 28.

The confirmation comes from Gossip Cop which says Kristen will be on "" on the same day will be on "Live with Regis and Kelly". The day after, on June 29, Kristen will swap places with Taylor, sitting down with Regis Philbin and . However, Taylor will not visit "Letterman" until July 1.

June 09, 2010 07:28:14 GMT

The season finale of "" this Sunday, June 13 will be the follow up to the shocking situation in episode 12. Jesse witnessed Walter running over two people with his car and taking a close-ranged gun shot to one of them.

In "Full Measure", with Jesse on the run and Mike in hot pursuit, Walt negotiates a bargain with Gus and concocts a disturbing plan to provide for his and Jesse's safety. "I intervene," Walt states.

June 09, 2010 06:29:19 GMT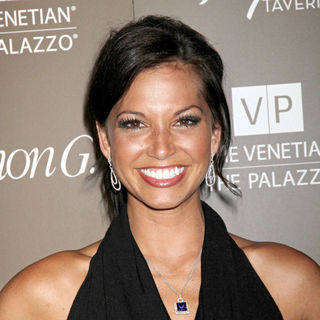 Ever since being humiliated on national television by "" Jason Mesnick, Melissa Rycroft has been nothing but successful. Scoring a slot on "" immediately after the show's season finale and a correspondent job on ET as well as "Good Morning America", the reject is now made a co-host of "".

The 27-year-old will share duties with "Bachelor" host Chris Harrison on the show's spin-off. "I'm excited. It's fun. It's a brand new experience for me. I've never been on that side but I'm anxious. I'm excited and ready to start," she told People.

June 09, 2010 04:30:53 GMT
British music stars , and Sharleen Spiteri are the latest celebrities to embrace talent show TV - the trio will judge a new U.K. singing competition. Jazz-pop crooner Cullum will join the panel of upcoming series "Must Be the Music" for U.K. channel Sky1, alongside the Bonkers rapper and the Texas singer.

The judges will be looking to find Britain's next big musical talent - auditions begin later this month and are open to performers of any age, as well as groups, choirs and bands. Cullum says, "I know that some people may feel that their unique approach to music doesn't normally have a voice, but they are exactly who we are looking for - genuine talent in whatever form it takes."

June 09, 2010 03:54:45 GMT

"", "", "", "" and "" are among the shows which have just been confirmed to have a panel at the upcoming San Diego Comic Con. While "True Blood", "Glee" and "Dexter" are familiar faces at the annual convention, it is the first time for "Terra" and "Anarchy".

"Terra" is the project by Steven Spielberg which has been picked up by FOX. Since the status is still very early and the production won't start by the time the July 22-25 event takes place, it is curious what kind of footage the panel will debut. FOX has also added another show into its panel, "", which will join other animated shows like "".

June 09, 2010 03:44:17 GMT

Actress is backing "" creator Ryan Murphy's bid to sign up for the hit show - she's "desperate" for the singer to make a cameo appearance. Last month, Murphy revealed TV bosses had approached the Scottish singing sensation's representatives in a bid to convince her to shoot a guest slot.

And he's already dreamed up the perfect role for Boyle - he wants her to play a dinner lady in a festive special. Now Lynch has opened up about the possibility of a Boyle cameo, admitting the whole cast is keen for the "I Dreamed a Dream" hitmaker to star in a special episode.

June 09, 2010 03:02:02 GMT
While and are yet to be confirmed, has taken a step ahead of them to appear as a guest in season 2 of "". The news about his guest starring appearance has been floating around in past hours before executive producer Brad Falchuk confirmed to E! that it is indeed true.

"It's true," Falchuk said, adding "Not sure how many episodes yet." The producer won't talk further about the details of his role but several media outlets have heard about him portraying the "dentist" Emma has been talking about. In the season 1 finale airing June 8, the hygiene freak told Will that she can no longer be with him because she's dating her dentist. Stamos will be that man who, derived from his profession, will have a concern about cleanliness as well.

June 09, 2010 02:33:13 GMT

"" will come back Sunday, June 13 before wrapping the whole series the next week. In the episode taking place between 1544 to 1546, King Henry is seen aging rapidly. His ulcerous leg is constantly in pain and he now requires glasses to read.

One clip from the episode reveals Queen Catherine showing Henry a book she wrote and dedicated to him. The other clip sees the King in the court room, criticizing his clergy and noblemen for discord, malice and envy.

June 08, 2010 09:19:38 GMT

New wave rockers are to get animated to celebrate the 100th episode of cult show "Futurama". The futuristic Matt Groening series was canceled in 2003 but fans brought it back to life.

To celebrate the 100th show, Groening asked his musical heroes to be a part of the show and they agreed to play mutant rights activists. The episode comes as Devo stage a comeback of their own - their upcoming "" will be the band's first album in 20 years.

June 08, 2010 08:29:54 GMT

"" unleashes more footage from the seventh season in the newest music video trailer. Vince is told by the director of his latest action film to do his own driving stunt, agitating both Eric and Ari. Drama is pressuring Lloyd, who is now his agent, to land him a movie before his holding contract expires.

The first episode is called "Stunted" and will be focused on Vince doing his own stunt. The June 27 episode also sees Turtle's attraction to an underperforming employee named Alex threatening to damage his fledgling carservice business. Ari looks to add to his resume as "the biggest agent in the world" by eying an alliance with the NFL.