March 30, 2010 08:43:00 GMT

What happened next on "" after three celebrities have left the show is teased in a string of clips. In this April 4 episode, the celebrities are shocked when their project managers are separated from them before the task is even delivered.

On a private jet, the project managers are informed that this week they must create a three-dimensional display to launch Universal Orlando's newest attraction, "The Wizarding World of Harry Potter." Using only their cell phones, the project managers must run their teams from afar and report back with the information they've gathered.

March 30, 2010 07:43:02 GMT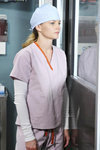 As promised by last month, she is returning to "" to reprise her role as Dr. Allison Cameron. The first look of her comeback is given in the preview for the April 12 episode. Chase, finding out that his ex-fiancee is in the building coldly asks her, "What are you doing here?"

When the hospital is sent into lockdown mode due to a missing infant, all of the doctors must remain where they are leaving. Foreman and Taub in the file room, Wilson and Thirteen in the cafeteria playing truth or dare, House in a room with a patient (guest star David Straitharn) and Chase with an old flame as Cuddy tries to help police locate the infant.

March 30, 2010 07:01:45 GMT

Since most other shows are nowhere near "" in generating buzz this season, ABC is confident that advertisers will be investing huge on the show's series finale. According to some media buyers, the Alphabet puts the price for ad slot between $850,000 to $950,000 per 30-second ad.

This is a 400% increase from last season finale's ad slot which sold around $213,563 per ad and $400,000 to $600,000 less than an ad slot at this year's Oscars. The network could earn enormously since the finale aired on Sunday, May 23 will be a three-hour event that starts with a one-hour recap at 8/7c.

March 30, 2010 05:00:17 GMT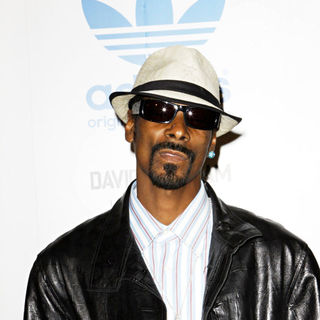 Rapper has no hard feelings against the U.S. TV bosses who canceled his family reality show "Snoop Dogg's Father Hood" - he's convinced the program was scrapped because there was no "drama". The hip-hop star, real name Calvin Broadus, invited cameras from the E! cable channel into his Los Angeles home in 2007 to document his daily routine with his wife Shante Taylor and their children Cori, Cordell and Corde.

The program lasted for two seasons before it was axed in 2008 but Snoop Dogg has no regrets about the show because he's proud of how well-behaved his kids are. He tells talk show host , "I believe the show was too positive and too enlightening. They wanted some drama."

March 30, 2010 04:59:54 GMT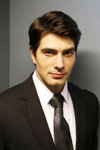 Sarah admits to Shaw that she kills his wife and Chuck gets to land a kiss on Sarah. In its preview, NBC said that the April 5 episode titled " Versus the Other Guy" would be the "Chuck you've been waiting for".

Sarah and Shaw reunite to find the Ring operative behind the death of Shaw's wife. Sarah has faith that Shaw is ready for the mission but Chuck is worried about his emotional stability. Meanwhile, Morgan considers leaving the Buy More.

March 30, 2010 04:18:05 GMT

The 11 pairs of "" returned to the dance floor this week for a performance that would determine who gets to go home first this season. They got to pick between Jive and Foxtrot.

and Mark Ballas were the first couple who tackled Jive. Len Goodman said, "Amongst all that energy, there has to be control. You lost that control." Bruno Tonioli on the other hand said, "Your energy was so much better," but added later "Kicks and flicks could have been sharper." The score: 7-6-7, a total of 20/30.

March 30, 2010 03:31:09 GMT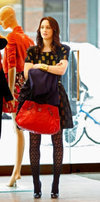 The next episode of "" has one major OMG moment. Chuck and Blair are faced with the most difficult decision they have ever faced as a couple. This means Blair sacrificing her body for a night with the man who stole Chuck's hotel.

will wear a dress designed by Matthew Williamson and it will play a significant role in the episode. Racked NY obtained at Williamson's store in Meatpacking District that says "What did Chuck do?". Blair's mannequin is on the floor surrounded by mysterious men wearing suits and fedoras.

March 30, 2010 02:41:08 GMT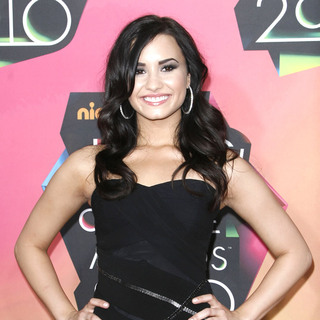 When tweeted that she would begin "a week of fulfilling one of" her biggest dreams, she meant a guest starring role on "". The star of Disney Channel's "" personally announced the good news on Twitter, writing "I'm so thrilled to announce that this week I'm shooting Grey's Anatomy!!!!!!!! :D AHHH!!!!"

A few hours later she wrote, "By the way... Mr. himself wants me to give a shoutout to you guys! hahahaha so awesome." Creator Shonda Rhimes also shared a word about Demi's involvement, tweeting "Demi Lovato's on the Grey's set filming her guest spot. Everyone's super excited around here."

March 29, 2010 09:05:07 GMT

The second "Waiting Sucks" promo of "" has been released and it again uses "on location" footage. This time the stage is given to Sam who is asleep in his car before someone wakes him up with the tip of a gun.

Sam's family is explored in the third season which is premiering on June 13. He gets a younger brother Tommy Mickens who is portrayed by Marshall Allman. Meanwhile, Tony-nominated actress J. Smith-Cameron will play the recurring role as Melinda Mickens aka Sam's mother. Tommy is a dirty but good looking youngster who works at a Tire Depot in Arkansas while Melinda is described as "dirt-poor, hung-over and trashy-looking".

March 29, 2010 08:12:43 GMT

The team partners with the FBI in an attempt to apprehend a serial killer before he shoots his next victims. On April 4, "" will air the second part of a two-episode arc that involves guest star as an FBI agent who takes the case personally.

In this week's episode, viewers learned that a tough FBI agent with ties to Stillman shows up to enlist the team's aid in finding the killer who has eluded her for 30 years. It turns out that FBI Agent Diane Yates has a hidden agenda in finding the murderer - to get a revenge for having her marriage ruined by the killer.

March 29, 2010 07:35:59 GMT
Baseball player Darryl Strawberry has been fired from "", not based on Mr. Trump's decision but on his own accord. The guys' team Rocksolid lost to the women's Tenacity in the task to create a four page advertorial for Lifelock and Norton 360 although the execs said they would have to change both ads if they actually use them.

In the first boardroom, everyone in Rocksolid seemed to put the blame on their project manager Michael Johnson. But the Olympic Gold Medal sprinter defended himself, shifting the weight to Rod Blagojevich who had no clue how to use laptop. Michael said Rod was his worst player.

March 27, 2010 06:36:31 GMT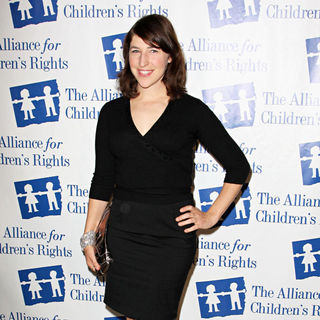 The female version of Sheldon is found in . Coming into public attention through her leading role in NBC's '90s dramedy, "Blossom", Bialik will portray Victoria on "" in the May 24 finale.

According to EW, Victoria is Sheldon's love interest based on the eHarmony-type matchmaking service. Appearing on the last episode of third season, Bialik could be a recurring cast when the next season is premiered.

March 27, 2010 04:04:33 GMT

and his girlfriend came in support of "" by signing a petition which created at his . The singers sat down for an interview with on Thursday, March 25, the morning after they performed on the result show of "" and talked about "Food Revolution" among other things.

"It's great. Not only this is going to be a huge show, but people need to know this," Joe said before admitting that he's a health food freak himself. Demi chimed in that her mother approached her during breakfast to tell her that there's a good show that makes her cry. "I was like 'Wait, that's Jamie Oliver's thing'. I had no idea that you're part of it, but that's awesome," Demi said to Ryan who is producing the reality show.

March 27, 2010 03:02:36 GMT

Two scenes from the April 1 episode of "" have been clipped. Stefan agrees to have a double date with Caroline and Matt, thinking it would be "fun". The old vampires from the tomb approach Damon for the list of names in the town council and promise him Katherine as a reward.

"The biggest thing that happens when the show comes back is that the tomb didn't necessarily close," executive producer Julie Plec said to E! Online. "The vampires coming out of the tomb, that's a big deal. That's a problem for our poor little good vampires in Mystic Falls."

March 27, 2010 02:32:56 GMT

As rating begins to slip in its current season, producers of "" take the measure of ending the show with 8 seasons. The two-hour series finale will air on May 24 but FOX will first air 11 hours of uninterrupted episodes every Monday nights.

"If they said tomorrow that you have a ninth season, it's not something we'd be up for because we realize Jack's story in the real-time format has been told," exec producer Howard Gordon said of the cancellation. Show's star added, "This has been the role of a lifetime, and I will never be able to fully express my appreciation to everyone who made it possible."