July 05, 2010 02:57:44 GMT

British singer Sinitta is in big trouble with her best pal after she launched an unofficial hunt for contestants for the upcoming season of his U.K. talent show "". The "So Macho" star, who has been friends with the music mogul since they dated in the 1980s, is one of the star's aides on the hit British show - helping Cowell to choose the final few hopefuls he wants to mentor.

But the singer stepped out of line when she launched a website urging wannabes to audition for the show online, promising them that they had a chance of appearing in the next season - despite not singing in front of the judges. Bosses at "The X Factor", including Cowell, were reportedly left fuming at the campaign, and Sinitta admits she could lose her job due to her enthusiasm.

July 05, 2010 02:35:25 GMT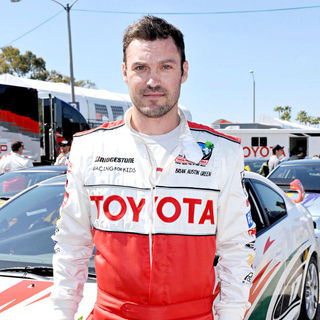 , who was supposed to star on "Body Politic" before the plan was scrapped, has reportedly landed a new role on television. The actor is heading to Wisteria Lane because he has been cast as a stud on "".

According to TV Guide, he is set to play Keith, "a single playboy who makes the women's jaws drop." Creator Marc Cherry wants him to portray a man in his early 30s although the actor is 37 in real life. He could be the potential love interest for Gaby, who has a thing with young men, or Bree who is now single after the departure of Orson.

July 03, 2010 06:52:52 GMT

James Callis, the new addition to "", takes the center stage in the newest poster of season 4. Callis joins the cast as physicist Dr. Grant, a former Eurekan whose very unexpected return is the cause for great concern, and whose reasons as to when and why he originally left Eureka are shrouded in mystery and secrecy.

The fourth season is not only spiced with a new cast member but also the return of guest stars such as , , and Matt Frewer. According to the press release, "BIG changes alter everyone's lives after a cataclysmic time shift turns their world upside down."

July 03, 2010 06:23:34 GMT
Those intending to stay put at home for the 4th of July weekend will be treated with a TV series marathon. Some of them are specials in celebration of independence day while some are re-runs because networks prefer to skip the holiday due to typically lowest TV ratings of the year.

This Sunday, PBS would bring special program "America's Orchestra: Celebrating 125 Years of the Boston Pops" at 6/5c, followed by "A Capitol Fourth" in the next hour. NBC would air the annual "Macy's 4th of July Fireworks Spectacular" at 8/7c, featuring performances by , and among others. CBS meanwhile takes over the 9/8c slot with "Boston Pops Fireworks Spectacular".

July 03, 2010 04:45:11 GMT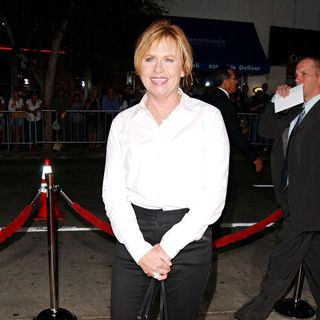 Fans of "" will finally be introduced to Olivia's family. Emmy nominated actress Amy Madigan who made a recurring appearance on "", has been cast as Olivia's mother, EW confirmed.

Her appearance is set for four episodes so far beginning right away on the season premiere. The third season of "Fringe" is expected to take place largely in the altera-verse, where Olivia is trapped in a world without Peter and where Walter is not a friend. It was previously hinted by TV Guide that viewers will only see her "over there," and that her ties to the Bishop family will be surprising.

July 03, 2010 04:10:01 GMT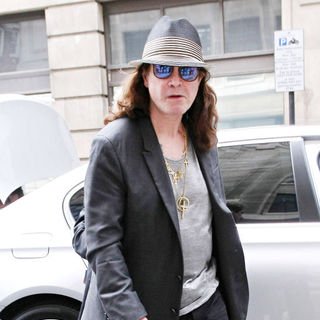 is glad he's revived his rock career - because he feared he would be remembered for his shambolic appearance on reality TV show "The Osbournes". The former frontman was catapulted back into the public eye when cameras captured his madcap antics for the series, which first aired in the U.S. in 2002.

His heightened profile became the springboard for his 2007 comeback album "" - and the rocker is delighted he has since managed to shrug off his bumbling TV image and return to his music roots. He tells Metal Hammer magazine, "You know what? That TV celebrity that I became, I f**king didn't like it. Sharon loves flying around the world and being a TV star. I don't. I can't stand it, because my heart is in music... F**k that."

July 03, 2010 03:25:58 GMT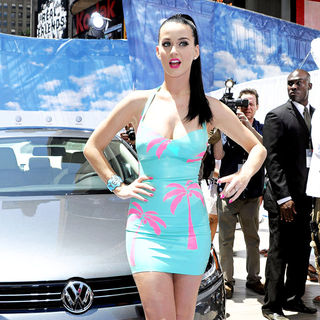 is urging her fans to launch an online campaign to land her a role in "" because she's desperate to star in the musical TV show. The all-singing-all-dancing series is becoming well-known for its celebrity guests, which have included , , and , while stars including and are rumored to be in talks to appear in the upcoming second season.

Perry is adamant she wants to be included and has appealed to her fans to take to the internet to persuade show bosses to hire her. She says, "Please! I would love somebody to start that Facebook group and persuade them. I would absolutely love that."

July 03, 2010 02:49:28 GMT
Few days away from the air time, "" special has released another sneak peek to the highly anticipated interview with Jake Pavelka and Vienna Girardi. These two met on "", got engaged and announced their split shortly after two months. And now they go public with the reason they decided to end the engagement, sitting down with Chris Harrison for some confession time.

"You have two sides of story. You said you broke up with me on Saturday because I was cheating on you with *bleep*," a fuming Vienna said. Jake kept his mojo and asked, "Why are you raising your voice?" That's when Vienna called him a "liar".

July 02, 2010 09:00:46 GMT
"", the latest TV series project by Steven Spielberg, unveils several stills from its production. Starring and among others, the sci-fi series follows a group of soldiers and civilians struggling against an occupying alien force.

Wyle is Tom, a college professor and father of two who leads the group. Bloodgood is Anne Glass, a therapist who works with the surviving children to help them cope with the traumatic situation. They are joined by and as an orphaned teenager helping running the community and a fierce leader of the resistance respectively.

July 02, 2010 07:51:16 GMT

After introducing the new cast, "" updates fans with what happen to the girls of the musical camp. In the latest Road to Camp Rock featurette, Jasmine Richards, , Anna Maria Perez de Tagle and get their share of spotlight.

Richards said a bit about the first scene that they shot for the "" sequel, saying it actually felt real because everybody got to slip in the moment. Meanwhile, Stoner said about coming back, "Since the first movie, I've grown up and just coming back here seeing everyone has grown up is a true test of how strong our bond is that we developed in the first movie."

July 02, 2010 07:15:15 GMT

The elimination of "" this week is rather expected because after three weeks in a row being in the bottom three, Melinda Sullivan is the one going home. The 22-year-old from Thousand Oaks, California is the only tap dancer in this year's group.

Melinda was in the bottom three along with Billy Bell and Robert Roldan. It is the first time for the former to be put in the dangerous position and is the second time for the latter. The three of them had to dance for their lives in a bid to convince the judges that they should be through to the next round. Both Billy and Robert did contemporary pieces while Melinda chose to go without music for her tap performance.

July 02, 2010 06:49:30 GMT

NBC has to make a last minute decision to bump "" to midseason and bring in "" as a replacement. For one thing, who is the main star of "Love Bites" is pregnant with her first child, and it could be a trouble for the production because Newton's character is supposed to be a virgin.

The non-celebrity edition of "The Apprentice" has been prepared to take over the Thursday 10/9c slot this Fall and run until mid-December. It is expected that "Bites" will begin premiering in January in its original Thursday timeslot. Or if any case there's an NBC freshman which gets canned during the Fall season, then "Bites" is expected to jump in.

July 02, 2010 06:17:56 GMT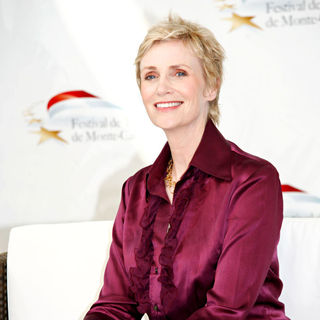 is not stopping at her role as the mean Cheerio coach on "". It has just been announced that the actress has taken a side job to play the mother of 's character on Nickelodeon's "".

McCurdy's Sam has mentioned her mom several times but the figure never came out until now. EW said the episode will be shot next week and aired as part of the show's third season. It is reported that Lynch's 8-year-old stepdaughter is a fan of the show.

July 02, 2010 04:32:24 GMT
refused to talk out of leaving the U.S. version of "" - despite his departure scuppering lucrative syndication deals. Carell has played embarrassing boss Michael Scott on the series since 2005, in a role based on Gervais' original star turn as David Brent in the hit British version of the show.

Carell confirmed last month he doesn't plan to return to the series after its next season, and Gervais - executive producer of the show - insists it's the right decision even though it will cost the Brit future royalties.

July 02, 2010 03:36:22 GMT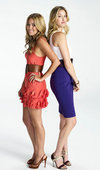 will indeed pay homage to the show that catapulted her to stardom. The 24-year-old will re-appear on "" just few months after she announced her departure from the reality show to concentrate on other projects. The MTV show is ending July 13 after six seasons.

The return has been confirmed by a rep who said Lauren will come back not in the finale episode but a live show after that. Lauren, who is the original heroine before replaced her in season 6, will also be reunited with who also left the show for her own set of reality, "".