May 29, 2010 03:00:11 GMT

, who is hot on the headlines, revealed in a segment of her reality show "" that she thinks her ex-boyfriend was jealous of her life as a celebrity. This is the side of story according to Kendra after the former flame Justin Frye sold the private tapes to Vivid Entertainment.

In a sneak peek of the upcoming episode, the ex-Playboy girl told her autobiographer that she once had a boyfriend she would "have sex every couple days" with. She admitted that they would tape it every now and then. "There's a lot of couples who do that," she said, adding "At that time I wasn't a celebrity. I didn't even know I was going to become a celebrity."

May 29, 2010 02:24:55 GMT

There's an in-depth look at the new season of "J.O.N.A.S!" which now goes by the title "JONAS L.A.". The , and reveal how this second season is totally different compared to the first one.

Beside taking place in Los Angeles and hitting the right spots in the city, the brothers will make new friends in the new environment. There are the likes of and in the guest stars list. While the former's role is still unknown, the latter will play a neighbor to the boys named DZ.

May 28, 2010 09:23:34 GMT

In a preview of "Kourtney and Khloe Take Miami", the Kardashian sisters cause a scene during a photoshoot of their DASH boutique promo. is pissed when tells her to pull it up together and be "professional" for five minutes.

Khloe who is visibly not happy since the make up was applied, snaps "Oh I forgot you're such a mom. Your life is so perfect, you've never been drunk. You used to be the party queen, so shut the f**k up, don't be a hypocrite." In a solo testimony Khloe explained her outburst, saying she was naked, pressed to girls she didn't even know and was irritated that her sister was yelling at her.

May 28, 2010 07:59:06 GMT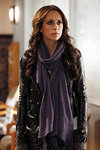 "" is officially dead. Post canceled by CBS following a streak of mild rating, the show starring was said to be considered by ABC. However, the latest news revealed that even the Alphabet is not interested to keep the show in business.

"After five wonderful seasons and over 100 episodes, we are disappointed to announce 'Ghost Whisperer' will not be returning for a sixth season," executive producers Kim Moses and Ian Sander said in a statement Thursday, May 27. "We've had an incredible experience and owe a debt of gratitude to everyone involved."

May 28, 2010 07:31:19 GMT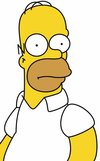 The Simpsons' dumb dad Homer Simpson has topped a new list of the best TV and movie character of the last 20 years. The yellow cartoon character with a love of doughnuts beat out boy wizard Harry Potter and 's TV vampire slayer Buffy to take the top spot on the new Entertainment Weekly magazine countdown.

Tony Soprano and "Batman" villain The Joker round out the top five, while 's "Friends" character Rachel Green, 's Edward Scissorhands, Hannibal Lecter, Carrie Bradshaw and Spongebob Squarepants made the top 10.

May 28, 2010 04:45:01 GMT
ABC is still trying to compensate the end of "" by replacing it with equally gripping shows. The closest the network gets at the moment are "" and the newbie "". However, there's a report that the Alphabet is brewing a plan to bring back "Alias".

E! Online reported that a "reliable insider" informed them about a talk in ABC where the award-winning series will get a "reboot". It should be noted that nothing is official yet because it is only a "very initial talk at this point".

May 28, 2010 03:02:36 GMT

The CW has been generous in sharing the sneak peek to two of their new series. "" and "" are the freshly-picked up series which will join the other shows this Fall. "Nikita" which is targeting older audience is set to replace "" while "Hellcats" which is about high schoolers replaces the short-lived "".

Viewers are given the background story of how Nikita became an assassin in the first place and what motivated her to bring down the division. Then it shows other characters such as Michael who is played by . It hints that Michael has personal feelings for Nikita but he's assigned to hunt her down.

May 27, 2010 08:46:46 GMT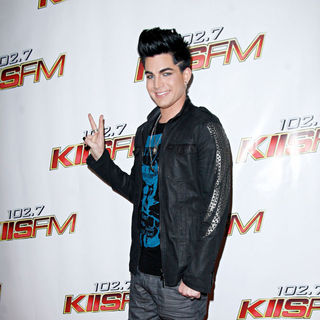 was noticeably absent from "" season 9 final on Wednesday, May 26 night while a number of familiar faces from show turned up to pay a tribute. Rumor has it he was on doctor's order to rest his vocal and some nasty rumors said Adam was not even invited to be on the stage.

In a series of Twitter rant, Adam defended his situation, saying both rumors are wrong. "Would have loved 2 have been at the Idol Finale to wish Simon farewell and support the finalists, but this tour for my fans is my priority," he began with the real reason.

May 27, 2010 08:15:59 GMT

is bouncing to TV series, joining in HBO's half-hour pilot. The comedy project is called after the main character's name, "Tilda", who is played by Keaton.

According to Deadline, Tilda is "a powerful female online Hollywood journalist with a no-holds-barred style." EW took note that it "may or may not be loosely based on powerful and much-feared Hollywood blogger" Nikki Finke.

May 27, 2010 08:08:39 GMT
The cast of TV phenomenon "" is begging show creator Ryan Murphy for a little time off - because they're too busy to enjoy their new-found fame. The musical show became an immediate hit when it launched in 2009 and now it's among the biggest shows on TV globally - but not all the stars of the show are thrilled with the success.

Insiders claim some castmates joined forces to petition Murphy for a break, because their grueling schedule is leaving them exhausted. And now "Glee" star , who plays Mercedes on the show, tells Life & Style magazine, "It's a lot of work. It's a lot of rehearsing, a lot of dancing, a lot of singing, sometimes a lot of crying. I don't think any of us has time to party. Any parties we go to, it's like (TV network bosses at) Fox telling us to go."

May 27, 2010 07:20:35 GMT
Twenty two episodes after, it has just been revealed that wasn't The CW's first choice to lead "". The network initially wanted to take the role of Elena/Katherine but the producers thought they should look further.

"We all independently looked at a bunch of [audition] DVDs," co-executive producer and director Marcos Siega said at a recent Screen Actors Guild event for TVD. "We couldn't find the girl we wanted. The network wanted us to hire Ashlee Simpson. ...But Nina sent this DVD back and we all were home looking, searching, and we came in the next day saying, 'We should look at Nina again.' We showed it to Peter Roth, and Peter only saw her on that tape and he said, 'That's her'."

May 27, 2010 06:09:40 GMT

, this season's "" winner, followed his victory with a press conference immediately after his coronation. To reporters he said, "This is an amazing experience, especially since this has been such a long process. It's been a lot harder than I thought it would be."

The first thing he realized after called his name was "confetti flying", "fireworks, songs are starting, people are cheering." The beaming 26-year-old recalled, "It just all happened so fast. It was amazing, it felt like a huge weight lifted off my shoulders and now that this big step is done, it's on to the next step, which is to make an album and go on tour and do all the things I wanted to do for a long time."

May 27, 2010 04:55:16 GMT

star took her " trophy on an open-top bus parade in New York - but failed to draw a crowd of admirers. The singer jetted in to the Big Apple on Wednesday, May 26 and took a trip through Manhattan with her partner on the show, , to celebrate their triumph.

She posted a picture of the open-top bus trip on her Twitter.com page - but the streets surrounding the vehicle were noticeably devoid of cheering fans. But it failed to dampen Scherzinger's good mood - she later 'tweeted', "I'm so happy & grateful! I cnt (can't) believe we won! Thank u 4 all the luv & sup (support)."

May 27, 2010 04:06:51 GMT

FOX releases the two-minutes opening of "" season 7 online. The dance competition show will return with a set of new contestants on Thursday, May 27 at 8/7c in a two-hour episode.

The auditions were held in six cities, namely Miami, Chicago, New York, Nahsville, Dallas and Los Angeles. The format has been changed slightly. Only ten dancers are going to make it to the show and they will be paired up with all-star dancers from previous seasons.

May 27, 2010 02:27:21 GMT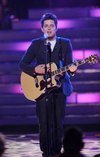 "" has crowned its season 9 winner and for the third time in a row, it's a man's world. received the highest vote in the final, beating although his performance night was not as lovable to the judge as Crystal's. Crystal cried but she looked genuinely happy for Lee and hugged him.

The finale of "American Idol" was as much a lovefest for as the revelation of the ninth season winner. It was opened with the Top 12 performance singing 's "School's Out!" and the artist himself came out on stage to join the lots. Then last season's winner took the stage solo, singing his new single "The Truth".