November 02, 2009 08:16:08 GMT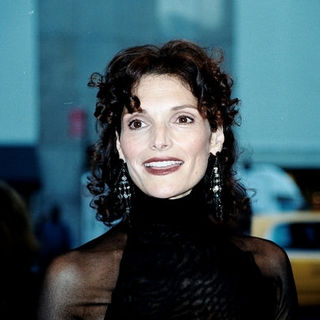 "" is refreshed with the arrival of a new captain in the ninth season. Mary Elizabeth Mastrantonio, known for her recurring role as Anne Cassidy on "" will join the show as the successor of Captain Danny Ross who is leaving after three years in his position. There is no name of the character yet.

Shift in the captain position has been taking place since James Deakins headed the Major Case Squad division and was replaced by Ross in 2006. The casting of Mastrantonio marks the first time a woman is assigned as the captain.

November 02, 2009 06:38:16 GMT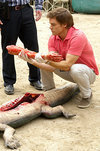 Another person "" should worry about is Quinn. The detective has taken a sudden interest in Dex's life, curiously asking Dexter why he still keeps his apartment although he's been married and moved to the suburban. One of the clips provided for the November 8 episode sees Quinn helping Deb move to Dex's apartment.

In "Slack Tide", Dexter finds himself enjoying a brief moment of tranquility. He's finally managed to strike a balance between work, family and other pursuits. But he's keenly aware that times like these aren't meant to last. When Miami Metro discovers a string of murders connected to a prominent photographer, Dexter sees an opportunity for a clean kill.

November 02, 2009 05:10:06 GMT
From being in the second place in the last leg of "", poker players Maria Ho and Tiffany Michelle plunged deep into the last position. They quit after being unable to complete tough detour challenges in Netherlands where they had to choose between Farmer's Game and Farmer's Dance.

At the beginning of the race, Tiffany said, "Second place is awesome, but we've learned from poker that it's really, really easy to get comfortable and get involved in pots that you shouldn't." Then came the challenges that forced them to give up. They first chose the dance that required them to learn a traditional Dutch dance, perform it and eat a salted herring. After several failed attempts, they switched to the Game.

November 02, 2009 04:05:38 GMT
A news surfacing by the hour, Gregory Itzin is making a return to "" to reprise his role as former president Charles Logan. This means he survived the near-death experience in season 6 when his wife Martha stabbed him with a kitchen knife. He was last seen wheeled into the ER and flatlining on the way.

Passing the good news was Executive Producer Howard Gordon himself who told the press that Logan will be back for multi-episode arc. On how Logan will make his triumphant entrance, FOX said that the in-duty President Taylor () "reluctantly" enlists Logan to assist with an escalating international diplomatic crisis.

November 02, 2009 03:01:19 GMT

The cast of TV's most hyped show this Fall, "", were taking over the Citizens Bank Park on Saturday, October 31 to do the honor of performing the national anthem. The lots had been snubbed by NBC's Macy's Thanksgiving Day Parade but they delivered when tapped to perform at the World Series event.

The likes of , , and took a minute of Game 3 between Phillies and Yankees to sing the song in World Series jerseys and 'Stand Up to Cancer' shirts. But it was who took the center stage, belting out the first few phrases solo. When they got to the "bombs bursting in the air", fireworks were lit.

October 31, 2009 07:10:11 GMT

After an episode paying homage to horror films, "" and "" will return next week with "Devil's Bargain" and "New Terrain" respectively. Melinda is brought to a striptease bar since the ghost had a side job as a dancer while she was alive. Meanwhile, Allison is taken to a bank in her vision.

In "Bargain", Jim, surprised by his colleague's nonchalance to a paranormal encounter, suspects that he is involved in a med student's sudden disappearance. Meanwhile, Melinda senses trouble when Aiden continues to mention his fear of "the shadows." guest stars as Tina Clark, the murder victim who seeks Melinda's help.

October 31, 2009 06:24:32 GMT
Good news comes in two for "" superfans. After NBC has confirmed that it is adding six more episodes to the order, who plays the titular character posted an on-set picture that reveals him as a director.

"On the set directing my first episode of television. Guess which show it is. :)," the actor teased on his Twitter post. Words about him directing an episode have actually circulated two weeks ago with the rumor that the episode he will be directing is called "Chuck Versus the Beard" aka the ninth episode of the third season.

October 31, 2009 04:45:45 GMT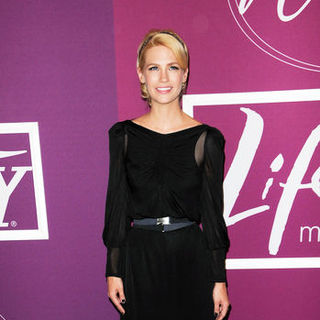 NBC has issued the press release that informs "" audience about the hosts and musical guests in the November sweeps. Apart from which has been locked for November 7 hosting job, the network announces that "" beauty is slated to take the baton from Swift in the following week.

First confirming that Swift will pull a double duty as host and musical performer, NBC reveals that Jones will be accompanied by (BEP) on the November 14 episode. This would be the first time for Jones but the second time for the music group. Both acts are in the middle of promoting their latest works with Jones having a feature movie "" coming out on November 6 and BEP supporting their June release ""

October 31, 2009 04:21:05 GMT

The episode of "" where Jor-El finally appears in person will be airing next week. Portrayed by Julian Sands, the father of Kal-El arrives at the Kent farm in search of his son but meets Chloe instead. Clark realizes Jor-El is alive and on Earth and races to find him before Zod does.

Convinced the Blur is Jor-El, Zod enlists Tess' help in finding him to force him to reveal the secret to his powers. On the preview, Clark is seen confronting Tess to the point that he holds her up in the air by the neck. Titled "Kandor", the episode is airing on November 6.

October 31, 2009 03:12:24 GMT
"" will not get some Glambert love in the near future. has confirmed that he has not received a formal invitation to appear on the musical series, telling on Friday, October 30, "I think that's just a rumor, I haven't heard anything officially about that."

The news that the "" graduate would pay "Glee" a visit came from the co-creator of the show himself, Ryan Murphy. He told EW a week ago that he was "considering approaching" Lambert to appear on the show. Coincidentally, "American Idol" would be paired with "Glee" on Wednesday nights next year. Apparently, the intention has not evolved into something serious.

October 31, 2009 02:38:58 GMT

Just a day after it was reported that "" will substitute for "", TLC releases the promo that announces the shift. "You've seen what it's like chasing after eight. Now, try keeping up with a family of 12," so the promo says.

Along with a look at the Hayes family, the promo also reveals the premiere date of "Table for 12". It says that it will follow the season finale of "Jon & Kate Plus 8" but will only start on March 23 at 10/9c, meaning TLC could stretch "Plus 8" until next year.

October 30, 2009 09:01:37 GMT

"" host will share the screen with next month in a "" episode. The first looks of her appearing as herself have been shared by NBC, giving a preview that she will discuss culinary with Jack in his office.

The episode is called "The Problem Solvers" and it will air on November 12. According to the synopsis, the new actor starts work at "TGS," and after observing how low maintenance he is, Tracy and Jenna begin to rethink how they treat Kenneth. Meanwhile, Jack offers Liz her own talk show, but Jenna convinces her to explore all of her options first.

October 30, 2009 08:04:56 GMT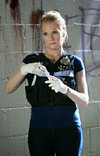 "" will see the CSIs discovering that two apparently unrelated crimes are actually parts of the same twisted revenge plot. The preview says that the November 5 episode will be "unforgettable" and that there are three confessions and three suspects.

On related news, a new series of game based on the show is now available for Nintendo DS, Wii, Xbox 360 and PC. "CSI: Crime Scene Investigation: Deadly Intent" will have five cases to solve which plots are all written by the writers of the actual show. Players will find out later that all cases are tangled in one unique storyline.

October 30, 2009 07:04:06 GMT

TLC has assigned "" to replace "" on Mondays. The show is about the Hayes family which consists of parents Eric and Betty, two set of twins, and a sextuplets. It has been aired on TLC since March this year, taking the Tuesdays slot but it will start a new schedule starting next month.

Eric Hayes is a policeman while his wife Betty is a stay-at-home mom who takes care of their 10 children. The couple who resides in Central New Jersey has three sets of multiples via fertility treatments, 12-year-old twin boys Kevin and Kyle, 10-year-old twins Kieran and Meghan, and 4-year-old sextuplets Tara, Rachel, Ryan, Connor, EJ and Rebecca. The latest has cerebral palsy.

October 30, 2009 06:19:54 GMT

, appearing as himself, will guest star on Nickelodeon's "" on Saturday, November 14 at 8.30/7.30c. The singer saves the day when he agrees to help True in her charity work which almost goes bland due to lack of act.

True is determined to save her school's design department from budget cuts and decides to hold a fund raising concert. As she searches for a big performer to headline the concert, her best friend Lulu offers little help as she is more focused on trying to find alone time with her crush Mikey J.