March 26, 2010 03:39:44 GMT

FOX is going full throttle with the promotion of "" return episode, "Hello". The network gives more glimpses of the episode that will pay homage to songs with 'hello' syllables in them.

The first promo has Will asking the New Direction of what first word they say when picking up the phone. It includes the first listen of Finn and Rachel's duet lead on ' "Hello, Goodbye". The second one is rather lacking in new footage since it's a mash up of several scenes which have been previewed before, but it does give more in the Will-Emma part.

March 26, 2010 03:19:49 GMT
The marketing team of "" would like fans to know that vampires do enjoy "a good cup of Joe". The first promotional art of the HBO series has been released, revealing a jarring image of hot blood brewing inside coffee maker.

This poster would be the first of 12-week viral campaign leading up to the third season's premiere on June 13. Each week, the vampire series will release one of this kind at HBO.com, True Blood's Facebook page, and various other sites.

March 25, 2010 08:30:36 GMT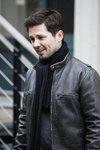 Some old faces will be spotted on the March 31 episode of "". Betty gets an assignment to cover London Fashion Week, accompanied by Amanda, and she brings Hilda along as a bachelorette party treat. She reconnects with Christina and also runs into Gio unexpectedly.

"I really like the way that they use the characters and how their presence propels Betty forward," who plays the titular character said. The news about and returning as Gio and Christina respectively have been revealed earlier this month along with the rumor that aka Betty's almost fiance Henry may also re-enter Betty's life. But so far, there has been no confirmation about Henry's return.

March 25, 2010 07:42:21 GMT

"" is coming to an end after season 6. "I think we've told the story of struggle and of finding yourself in L.A.," creator Adam DiVello told EW. "A lot of these kids have found themselves and have certainly embarked on different careers and different paths."

The sixth season and final 12 episodes will premiere on April 27. It begins with who will show her mother the result of her plastic surgeries. "We tell the whole story. We pick right up where Heidi goes and sees her parents. And our cameras are there that minute the mother opens the door and sees her daughter for the first time." Executive producer Liz Gateley said, "It's a really touching but heartbreaking scene to watch."

March 25, 2010 06:29:34 GMT

For the first time ever, will sit down with to talk about his multiple tasks as a TV presenter, radio host and producer. In an all-new episode of "", Ryan will detail his fast-paced lifestyle, spill on the new season of "" and stories from his childhood.

Ryan will also join celebrity chef whose new reality "Food Revolution" he produced. Through the reality show, Ryan and Jamie teach American families how easy it is to eat healthier foods at home. During the "Oprah" appearance, Jamie will share a quick and easy chicken recipe that audience could try at home.

March 25, 2010 06:02:35 GMT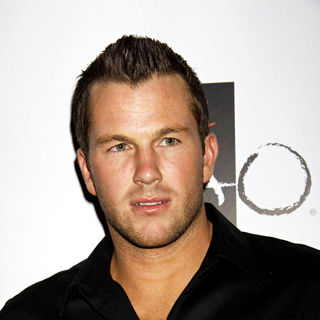 's boyfriend is turning TV producer for his sister Casey Reinhardt - he's teaming up with the former "Laguna Beach" star to launch her own show. Reinhardt was rumored to be working on a new reality program with the hotel heiress, documenting their romance amid reports he has been planning to propose.

A representative for Hilton denied the claims on Monday, March 22, insisting the socialite couple had not signed up for such a show - but Reinhardt has now confirmed his own plans with his younger sister. His agent Greg Weiss tells the New York Post's gossip column Page Six, "Doug is producing the show, which will star his sister and her friends. But he and Paris will also make appearances."

March 25, 2010 04:51:39 GMT

The latest "" promo is showered with new footage including the first listen of tackling 's "Like a Prayer". The show returns on April 13 with episode "Hello" which will include a lot of songs with the syllables on the title and continue on April 20 with a Madonna-centric episode called "The Power of Madonna".

The video is in fact full of firsts. Fans get the first glimpse of Will and Emma making out on the couch although Emma admits she's uncomfortable getting intimate on the couch where Will "made a fake baby" with his estranged wife Terri. There's also the first look of Rachel's possible new love interest, Jesse St. James, who is played by . Jesse challenged Finn for a sing off in the parking lot.

March 25, 2010 04:13:16 GMT

The rumors are indeed true, is leaving "" permanently. The actress who portrays Dr. Izzie Stevens on the medical drama told EW that she's "done" with the show after six years. The last that fans will see of her on the show was the January 21 episode.

ABC Studios said that the actress' departure is a mutual agreement between both parties. "We just finalized our agreement," Heigl said about being released from her contract 18 months earlier. "Everyone had been working really hard to find an amicable and gracious way of letting go and moving on. It's sad but it's what I wanted."

March 25, 2010 03:54:37 GMT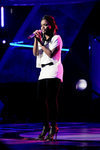 Paige Miles stumbled in the Billboard No. 1 week of "" when her version of ' "Against All Odds (Take a Look At Me Now)" was deemed beyond par. told her on Tuesday, March 23 night that she was in serious trouble this week and he was right.

"It was a roller coaster of a lifetime," Paige told host after learning her fate. "I had a lot of health issues going on out here, laryngitis ...and bad song choices, but I still had a blast, and it was a great learning experience."

March 25, 2010 02:47:15 GMT

With seven episodes left, creators of "" are ready to reveal the title of its series finale. Carlton Cuse and Damon Lindelof said on EW podcast that the two-hour episode scheduled to air on May 23 will be titled "The End". The crew and cast have also begun the filming process.

Lost's previous season finale titles include "Exodus: Part 1 and 2", "Live Together, Die Alone", "Through the Looking Glass" and "There's No Place Like Home: Part 1 and 2". Last season's finale was called "The Incident".

March 24, 2010 09:20:10 GMT

Fans of "" should pay a close attention to their screen this week for the vampire series will show a telephone number which can actually be called. When it returns on Thursday, March 25, the CW show will display a clearly visible number when Elena makes a phone call.

According to TV Guide magazine, fans can call this number to hear a special message that will give away some spoilers about the next episodes. Plus, fans would be able to leave a message. Standard long distance fees apply.

March 24, 2010 08:43:17 GMT

The long-awaited move in Adrianna and Gia's relationship is the focus of next "" episode. Adrianna is now the lead singer of the Glorious Steinems and confides in Silver and Naomi about her newfound feelings for Gia, and the two go out on their first official date.

Adrianna and Gia bond over AA meetings. "Adrianna starts truly questioning her sexuality. So that's definitely going to be something," said. "Gia encourages Adrianna to take her sadness over Navid and put it into music, which has been amazing for me. I've been able to incorporate a lot of music into the show."

March 24, 2010 08:10:08 GMT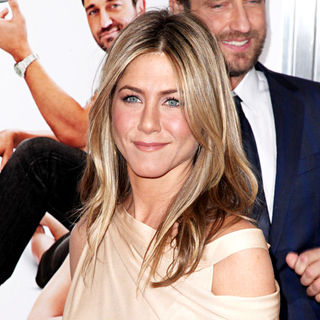 The rumor that will play a women-loving character on "" is mere rumor. The report by Showbiz Spy which said was finally able to lure her "Friends" co-star into her new show has also been debunked.

"There are no plans for her to be on 'Cougar Town'," a rep for Aniston told Gossip Cop. The rep added, "She has not been asked to do 'Cougar Town'."

March 24, 2010 07:32:52 GMT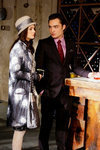 Two major problems in the upcoming episode of "" are previewed in two clips. The first one focuses on Jenny and her return to Elanor's house of design. Rufus attempts to get Jenny back on track by volunteering to have her help with Eleanor's fashion show, but the opportunity takes a big turn for the worse when Jenny learns that Agnes will be one of the models.

The second one shows Chuck with his morning espresso being greeted by Blair. She tells him how proud she is for him to open up to Elizabeth Bass aka his mother. However, it takes another turn when Chuck's bodyguards inform him to vacate the premises based on her order. In the episode, Chuck also finds himself once again at odds with his uncle, Jack Bass.

March 24, 2010 06:31:12 GMT

It's Sun and Jin's turn to get the spotlight in the next episode of "". Smocke resurfaces before Sun, telling her that her long-lost husband Jin is alive and that he knows his location. Smocke tempts her to follow him so that she can meet him again after three long years.

In an interview with NY magazine, Yunjin Kim who plays Sun revealed that the couple's reunion has a twist. "I know, it's been so long. It will happen, but not quite the way I think the viewers would expect," Kim said. Leaked spoiler is, Jin will get tased by Zoe, one of the scientists.