June 04, 2010 03:24:20 GMT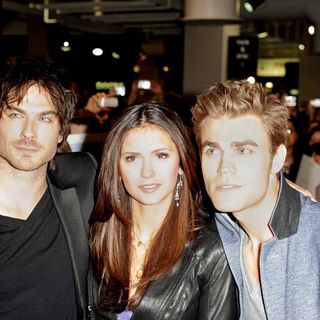 While the show is taking a break in the U.S., , and are across the pond to promote their hit series "". They arrived in London, England on Monday, May 31 afternoon and proceeded with a number of promotional appearances in the city.

By Thursday, the trio were at HMV Oxford Street for approximately one hour to sign a special and exclusive "Vampire Diaries" postcard distributed that day. Fans were limited up to 350 people on first come and first serve basis. The door was opened at 9 A.M. on that day but many have camped out the night before. Nina, Ian and Paul posed a while for the photographers before moving to the signing table.

June 03, 2010 09:13:53 GMT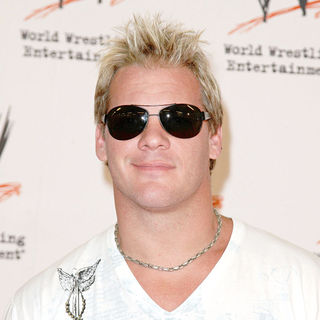 Well-known on the ring, will soon be recognized as a game show host as well. The WWE wrestler has been tapped to lead ABC's new extreme reality show called "Downfall" which will premiere on June 22.

The rule of the game is to answer six trivia questions while on the roof of a Los Angeles high-rise building, the press release says. There will be the presence of "the largest conveyor belt ever seen on TV" which sends "potential winnings, the player's personal possessions and even friends and family over the side of the building." To win, all questions must be answered before all the winnings go over the other side.

June 03, 2010 07:53:38 GMT

The first look into Showtime's "" is shared through a behind-the-scene footage. A new series coming from the director of "Interview with the Vampires", Neil Jordan, "Borgias" is a historical drama which is Showtime's resort to replace "".

The show will be a complex, unvarnished portrait of one of history's most intriguing and infamous dynastic families. The series begins as the family's patriarch Rodrigo, becomes Pope, propelling him, his two Machiavellian sons Cesare and Juan, and his scandalously beautiful daughter, Lucrezia, to become the most powerful and influential family of the Italian Renaissance.

June 03, 2010 06:41:55 GMT
ABC is skipping "". The network which has previously rejected the chance to pick up "" after CBS canceled it last month, has laid the same verdict to the sitcom starring .

ABC previously had a deal in place for the last two years to pick "Christine" but the network did not make the same deal this year, reportedly because it has possessed stable sitcoms such "" and "". It is also reportedly prompted by "Christine" performance on Wednesday nights that didn't crack high rating for CBS.

June 03, 2010 04:53:16 GMT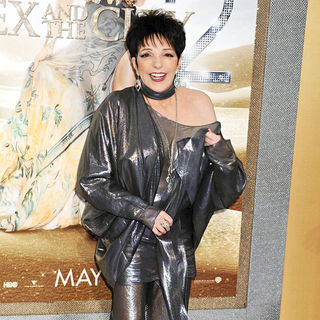 has rejected a six-figure deal to appear on U.S. reality show "Celebrity Rehab". The TV program, fronted by celebrity drug and alcohol counselor Dr. Drew Pinsky, was shelved earlier this week after producers failed to sign up enough big names for the upcoming season of the show.

Now, a day after reportedly turned down $1 million to appear on the show, TMZ.com reports Minnelli has been approached to lead the line-up after allegedly seeking help for alcohol addiction in 2004.

June 03, 2010 04:48:42 GMT

A two minute sneak peek to the first season finale of "" has been offered. The clip gives away the scene where Rachel and Finn belt out a duet on 's "Faithfully" as the opening of their Regionals performance. At the end of the ballad, the two are joined by the rest of the glee club to do a medley of other Journey songs.

The confirmed songs on the June 8 episode are "Any Way You Want It", "Lovin', Touchin', Squeezin' ", and fan favorite "Don't Stop Believing" which will all be sung during the competition against Vocal Adrenaline. Meanwhile, the rival club will sing 's "Bohemian Rhapsody" and before the competition, Puck and Will team up on "Over the Rainbow".

June 03, 2010 04:05:58 GMT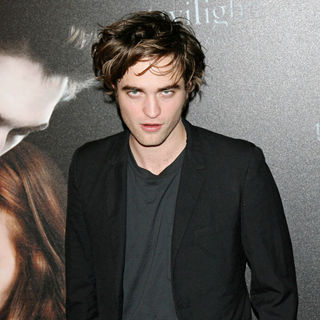 The "" team has picked "" to promote the third installment of the movie series, "". It has come to knowledge that is scheduled to have a talk with Jay Leno on June 15, two weeks away from the film's release in the U.S.

Leno has not confirmed the appearance but a source did to Gossip Cop. It is still unclear whether Pattinson would be solo or accompanied by his co-stars and . But these two have done their part in supporting the movie by attending a in Sydney, Australia earlier this week.

June 03, 2010 03:16:07 GMT
"" season 3 premiere is numbered by days, Alan Ball and the main cast appeared before fans to reveal a bit about the new chapter at an event called "True Blood Ultimate Fan Experience". The Q and A session mainly discussed the cast's memorable events shooting the show, but what fans were eager for was the spoiler bits.

and Ball both talked about the anticipated sexual encounter between Eric and Sookie. "There's something very different about Sookie and he can't quite put his finger on it," Skarsgard said. "That's very intriguing for him. He really wants to pursue that and figure out what she is. She is different."

June 03, 2010 02:39:43 GMT

The upcoming MTV Movie Awards may as well be a "" fiesta beside "". After it was reported that the event will be a platform to debut a clip from "" and a number of other summer movies, it is now said that a special content of "Jersey Shore" will lead the broadcast at 8 P.M. ET/PT.

"Jersey Shore Blow-Out at the MTV Movie Awards" is set as a pre-show on the live red carpet. , Pauly, Jenni, Mike, Angelina, Sammi, Ronnie and Vinny will be on hand to present the world with the first 10 minutes of the second season. Viewers will see never-before-seen footage of the cast as they leave behind the northeast cold and prepare for a drama-filled road trip to Miami, Florida.

June 02, 2010 08:30:42 GMT
In light of her new reality show's premiere, introduces fans to her three best friends who accompany her in living Las Vegas. "", formerly known as "Planet Holly", will follow not only the ex-Playboy girl but also her assistant Angel, roommate Laura and boy BFF Josh.

The half-hour reality series first aired in December 2009 as the spin off to "The Girls Next Door". There are eight episodes that will see Holly juggling her work in the Peepshow and having fun in the Sin City.

June 02, 2010 07:01:03 GMT
A coalition has been formed to fight against an animated series called "JC" which is yet to be produced. Comedy Central has previously met a threat from Christian group Catholic League who said that they would contact the Muslim organizations as well in this fight. League's president Bill Donohue has since made his words come true but sans the Muslims.

Donohue made an alliance with president of Media Research Center, Brent Bozell, Family Research Council president Tony Perkins, American Alliance of Jews and Christians leader Rabbi Daniel Lapin, talk show host Michael Medved and Parents TV Council president Tim Winter. They are all joined in CARB - Coalition Against Religious Bigotry.

June 02, 2010 07:00:23 GMT

A U.S. reality series fronted by celebrity drug and alcohol counselor Dr. Drew Pinsky has been shelved - because too many troubled stars refused to be a part of the show. A week after , Jason Wahler and rapper Bizzy Bone signed up for the new season of "Celebrity Rehab", the show has been postponed.

TMZ reports producers failed to land enough big name stars to front the hard-hitting show. The program was scheduled to start shooting on Tuesday, June 1. Reports suggest turned down $1 million (666,600 pound sterling) to appear on the show.

June 02, 2010 06:30:59 GMT

Showtime unleashes the first promo of "" in which a storyline can be derived from. It is a symbolical move by Nancy who buries everything associated to Esteban; passport, gun, and a mobile phone. These three are buried along with the Jesus bobble head that the mafia's men gave her in season 4.

The last time viewers see of the Botwins, they were on the run because Shane smacked Pilar on the head. Not much is known what the sixth season would deal with because the synopsis is yet to be released. But for one thing, two new characters are coming to town and Celia will no longer be in the picture by the end of the season.

June 02, 2010 04:33:12 GMT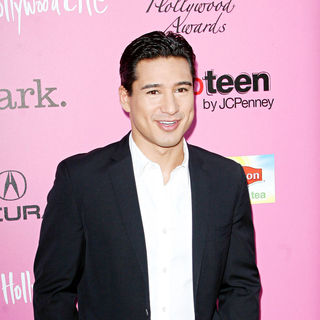 Former "Saved by the Bell" star is hoping to become a reality TV dad-to-be. The actor-turned-TV-personality will document his trials and tribulations as a first-time dad in a new series.

Lopez is expecting a baby with his girlfriend Courtney Mazza later this year and he reveals he's already working on a TV proposal. He tells People.com, "It follows me through juggling everything and wanting to learn. There's so much out there for women but not so much for men, and I want to be a very hands-on dad. I think having a humorous but informative way to tell that story would be great for a show."

June 02, 2010 03:48:22 GMT
It is not all fun in the season 2 of "Kourtney and Khloe Take Miami". A sneak peek provided by E! reveals how serious the situation is between and her boyfriend . Kourtney is loathing the way Scott parties every night, gets drunk and smashes things with his bare hands.

Scoot is the father of Kourtney's 5-month old son. "I don't mind being portrayed as the villain on TV," he said previously to Life & Style, "but nobody knows the real me. I'm a great guy. All the haters are just jealous, so they're trying to bring me down. I'm young, handsome, successful, wealthy. You could say I'm a role model - I'm the American Dream!"