May 21, 2010 03:37:28 GMT
The CW said during its presentation on Thursday, May 20 that its new series will attract more men into its women-oriented programs. With the absence of "" and "", the network is able to slip in "" and "". These two are very different in terms of their genre and target audience.

"Nikita", starring Maggie Q, is a spy action about a troubled teenager who was secretly trained as a spy and an assassin without her knowledge. Now, after three years in hiding, Nikita is seeking retribution and making it clear to her former bosses that she will stop at nothing to expose and destroy their covert operation.

May 21, 2010 02:56:28 GMT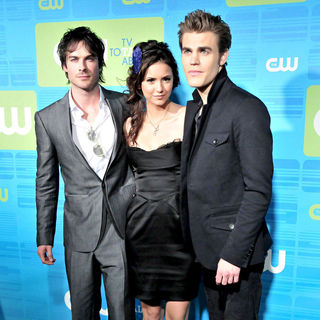 Stars of The CW programs turned up at Madison Square Garden on Thursday, May 20 for the network's upfront presentation. Among other networks, The CW has fewer new series in the 2010/11 season, thus there's less new faces spotted in the crowd.

The familiar ones are , and , the stars of "" which is the network's best child currently. Also coming in a pack are the cast of "" such as Austin Basis, , and . Over in the "" camp there are , Connor Paolo and Zuzanna Szadkowski.

May 20, 2010 09:34:36 GMT
Lifetime releases two sneak peeks to the second season of "" which is returning June 6. The first clip takes viewers back a little bit to the season 1 ending where Jane gets a big surprise from the past when a man claiming to be her husband showed up on her door step.

The show tells the story of a beautiful-but-vapid model wannabe, Deb, who has a fatal car accident and suddenly finds herself in front of Heaven's gatekeeper, Fred, who declares her a self-centered "zero." Outraged, Deb attempts to persuade Fred to return her to her shallow existence but is accidentally relegated to the body of the recently deceased Jane Bingum.

May 20, 2010 09:08:28 GMT

Carlton Cuse and Damon Lindelof, the two people behind "", appeared before to read the Top 10 list about the show's 'spoilers'. "These are the two men who bear the responsibility of a neat, tidy, sensible way to tie up all the loose ends," Letterman introduced the executive producers.

The first in the list is "I watched - didn't understand a thing". Damon then read the ninth point, saying "Hurley spends the whole show shaking sand out of his underpants." Cuse then jokingly admitted at No. 8, "We just took an old 'Love Boat' script and changed its name".

May 20, 2010 08:28:34 GMT

CBS' upfront presentation at Lincoln Center on Wednesday, May 19 introduced five new series, two of them are comedies. The presentation was attended by many of the new cast as well as recognizable personalities from the network's various programs.

Although "" has just had its finale, the cast of the 20th season like Rupert Boneham and Benjamin "Coach" Wade came in support of the reality show. and represented "", , and Kunnal Nayar represented "" while came alone for "".

May 20, 2010 07:35:46 GMT

Before Donald Trump could say "You're hired!", and Holly Robinson Peete have to show their leadership skill by managing two fallen contestants in the task to create a new flavor of Snapple tea. Darryl Strawberry and Summer Sanders join Bret while and Curtis Stone join Holly.

In the clips of "" which have just been released, Bret attempted to do everything at once including the branding, the photo shoot and the model's hairstyle. He got a pleasant surprise when his daughter came to visit him during the work.

May 20, 2010 06:13:16 GMT

"" will pull down the curtain after a decade long entertaining sci-fi fans. who plays young Clark Kent has confirmed that the show is not returning on screen after the upcoming tenth season, saying "Season 10 of Smallville will be the last season".

The CW is yet to make an official announcement of its Fall series but Welling was willing to share the news to HollywoodLife. He also talked about him playing the character over ten years, saying "The real test is when you own it onscreen. Once you think you have perfected things, you've got to keep practicing. There is always something to learn! It works for me and it will work for others."

May 20, 2010 04:05:32 GMT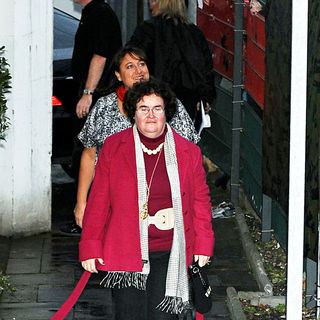 The writers of "" plan ahead a big Christmas episode which will include . A singer coming out to the limelight through "", Boyle is in the show's wanted list of guest stars in season 2.

Although it's not a confirmed casting yet, EW gets the information straight from co-creator Ryan Murphy. "I have two words for you: Lunch. Lady," Murphy revealed. "I think Kurt would just die to give her a Christmas makeover. I don't even know if she's interested but it's been pitched."

May 20, 2010 03:46:38 GMT

TV executives for hit U.S. show "" are facing a $60 million lawsuit from a comic book artist who alleges they copied one of his storylines, according to a new report. Jason Barnes has filed the multi-million dollar claim against TV network NBC over the inclusion of a traveling carnival plot in the drama, which he claims was copied from his comic story "Jazan Wild's Carnival of Souls!".

In the papers, obtained by celebrity blogger Perez Hilton, Barnes' lawyer states, "The settings and the storylines are virtually the same. The main character in both stories leads a carnival of lost souls and outcasts. This dark character seeks to make his carnival more powerful by recruiting new members with special abilities."

May 20, 2010 03:39:58 GMT
fooled people into thinking he is a clerk named Bradley at Forever 21. The youngest of disguised himself in glasses and buttoned up shirt for CBS' one-hour special "", a show which plays pranks on people by putting celebrities as everyday citizens.

Nick assisted a mother and daughter in one section of the girls clothing store and the daughter said, "You look like Nick Jonas". Then her mother snapped, "You're so much better looking" and added that are musically "terrible". Nick said, "Yeah, I agree". Then when another girl asked him whether he's Nick Jonas, the singer said, "No. My mother is a Jewish. She's got curly hair and I get that hair."

May 20, 2010 02:54:45 GMT

As predicted, this season's "" will be a showdown between and . Sent home in the Top 3 week is Casey James whose two performances last night could not balance Crystal's and Lee's.

Lee was in fact the first to be called out as a finalist, followed by Crystal. The equally strong contestants will battle it out on Tuesday, May 25 with three performances. The first round is the contestant's choice, the second is producer Simon Fuller's choice and the third one is the winner's single.

May 20, 2010 02:32:05 GMT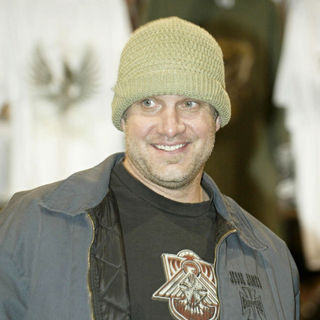 Jesse James has agreed to open up about the affair that cost his marriage to . He has given the exclusive interview to ABC's "Nightline". This would be the first time he talks in television since Michelle McGee revealed to the world that she was his mistress for months.

According to ABC News, James would talk about his past, his time in rehab as well as the elephant in the room, why he cheated on his Oscar-winning wife. Furthermore, Vicki Mabrey would also ask him about the baby boy that Bullock adopted while she was still happily married to him.

May 19, 2010 09:26:29 GMT

Fresh from being crowned the 2010 Miss USA, Rima Fakih appeared on "" to deliver the Top 10 list of what she would do as Miss USA. The 24-year-old from Dearborn, Michigan entered the stage serenaded by 's "The Most Beautiful Girl in the World".

She then answered a question from Dave of the auto industry which is near her town. "I have heard that since April there have been an increase of about 35,000 jobs," Fakih beamed, "but most are not from the auto manufacture company but mostly from small business but hey, doesn't matter, we'll take anything."

May 19, 2010 08:09:46 GMT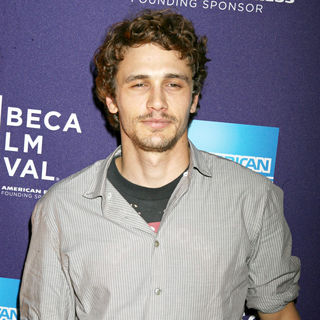 "" star is heading back to the small screen to play a villain on U.S. soap "". The actor had a brief stint on the long-running daytime show last year, and he's returning to the soap in 2010.

He tells People.com, "Working on General Hospital was a great experience. I love the cast, writers, directors and producers. They have become a new family for me. I can't wait for the work we will do this summer."

May 19, 2010 08:06:55 GMT

It's a bad day if you have three names and you're a U.S. TV star - and ' long-running shows have been canceled. Hewitt's spooky drama "" and Louis-Dreyfus' comedy "" have been axed as part of a sweep by TV bosses at CBS.

Comedy "", cop drama "", "", "", and "" have also been canceled by the network executives.