July 30, 2009 04:34:44 GMT

Jax on his bike, Clay holding up his gun and Tara walking down the road are some of the new stills which are released by FX Network to promote the second season of "". The individual shots promo also capture the other main and secondary characters such as Gemma, Opie, Tig, Juice, Bobby Elvis, Chibs, Prospect, Piney, Hale, Uncer, AJ Weston and Ethan Zobelle.

From the line-up, two of them are new to the show. AJ Weston, played by , is a lieutenant of a white separatist organization The League of American Nationalists (LOAN) which will give Sons of Anarchy Motorcycle Club, Redwood Original (SAMCRO) a lot of headache. Ethan Zobelle (Adam Arkin) meanwhile, is a neo-Nazi and the owner of LOAN. He will open a cigar shop on Main Street to ingratiate himself with the community and force SAMCRO out.

July 30, 2009 03:20:40 GMT

The couple spawned through "" season 5 personally blogged to tell their fans how happy they are. Jillian Harris and Ed Swiderski wrote a 'thank you' note as they make their way to their first public outing since the season finale two months ago.

"Well ... that's a wrap!" Jillian began. "I will keep this post short and sweet as I have an eager man waiting for me and wanting to get OUT IN PUBLIC together ... FINALLY! I have been waiting for this day since May 24th - the day that I can openly tell you how madly in love I am, how happy I am and how excited I am for the future."

July 30, 2009 02:43:22 GMT

A new trailer of "" is released by The Hollywood Reporter, slightly different from the one screened at the recent San Diego Comic Con. It lacks some key scenes such as Claire's lip lock with her lesbian interest but has more scenes from the season premiere and the next few episodes.

One dominant character featured on the trailer is the new villain, Samuel, who is played by . This character is the ringleader of a carnival whose objective is to recruit people with special abilities. Their purpose though, remains a mystery. Knepper has been upped as a regular and thus Samuel will be a major storyline in the fifth volume, "Redemption".

July 29, 2009 07:48:22 GMT

Fans of "" will be seeing a lot more of in the fourth season as his character has been promoted to be a regular. Knepper joins the show as the new villain named Samuel who will be the centerpiece of the fifth volume, "Redemption".

Samuel was originally intended for six episodes only but he has since appeared in every episode of season 4. This was also the case with 's Sylar who started off as a recurring role and continued drawing enthusiasm with his evil deeds.

July 29, 2009 06:54:14 GMT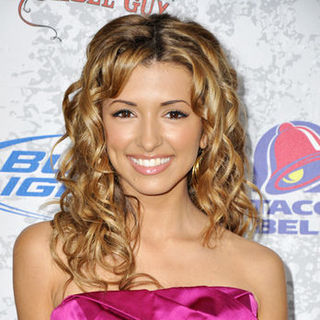 One more actress is added to the "" family. With Peyton Sawyer's record label coming full-fledged, the company is hiring a record executive who will be played by relative newcomer .

TV Guide Magazine was informed by creator Mark Schwahn that Beaufort will join as Miranda Stone. This character is a "smart, successful record executive who has been sent to Tree Hill to oversee the day to day operations of boutique label Red Bedroom Records."

July 29, 2009 06:01:21 GMT

It has been two months since the of "" season 5. Producers are doing a follow up of what happen between Jillian Harris and Ed Swiderski after they got engaged, bringing back also the fallen ones, Kiptyn Locke and Reid Rosenthal.

First of all, host Chris Harrison would like to know what happen to Melissa Rycroft who was part of "" most dramatic finale ever. She was invited back to the show and her journey tape was played. Melissa said that her misery when Jason Mesnick dumped her on national television felt like "forever ago".

July 29, 2009 04:20:20 GMT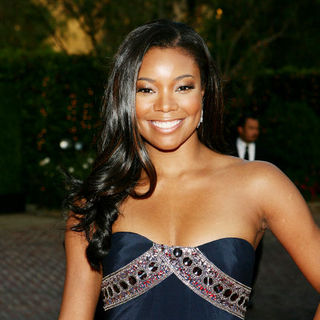 "" is shaping up with the latest casting report that reveals is on board as Zoey. The recurring role is a criminal defense attorney "who will have a romantic arc" on the show about a global phenomenon.

"We're thrilled that Gabrielle is joining our cast," co-creator David S. Goyer stated on the press release. "When we met with her, we immediately knew she was our Zoey. She's witty, soulful and beautiful. I've been wanting to work with her for a long time."

July 29, 2009 03:34:08 GMT

, according to her rep, is in great shape to return working on "". The actress, who plays a troubled model named Sonja on the show, has been discharged from hospital this week, and she is just in time to be in New York City and join the other cast for a filming on Friday, July 31.

"She's back to business as usual," he rep told People. However, Barton will be absent from TV Critics Association summer tour that begins this week in Los Angeles. The CW announced, "Due to the production schedule , and will be the only actors at TCA from The Beautiful Life."

July 29, 2009 02:53:56 GMT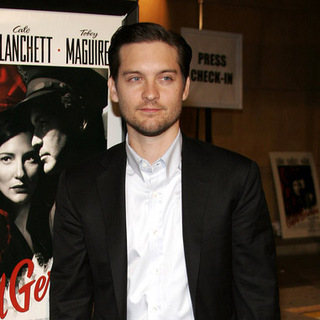 The Maguire clan is looking forward to invade the TV world with a new reality show. Mother and younger brother of have signed up for "Growing Up Maguire", a Bob DeBrino-produced show which will follow them in the quest of reaching the limelight.

Wendy Maguire will be featured as a single mother who supports her 15-year-old son Weston in claiming his fame but shields him from the downside of entertainment industry. Weston is apt in motocross riding, skateboarding and snowboarding, and thus will provide a lot of action for the show.

July 28, 2009 09:21:59 GMT

In a creative new package, Bravo TV will premiere yet another fashion reality show called "". The show will pair up professionals wishing to have their own fashion line with established fashion designers that assist them in the journey. The ten teams that will compete for the ultimate prize have been unveiled.

The professionals are ranging from an architect to a fashion critic while the fashion designers aka "The Experts" are mostly those who have resided in California. The concept of the show is to have the pairs sharing cohesiveness in creating a fashion line. According to the press release, "Some teams form a natural connection while others have instant tension."

July 28, 2009 08:17:02 GMT

One person in, another is out. While is welcomed back as Sara Sidle on "", an actor has to be let go because the character is not working for the whole show. The unfortunate one would be Lauren Lee Smith aka Riley Adams, the crime investigator who joined the unit in season 9.

Executive producer Naren Shankar confirmed the elimination through , specifying that Riley will not return for the 10th season. "It was an issue of how we were feeling the ensemble was working," he reasoned. "When we brought in the character of Riley, it got lost in the shuffle a little bit because we had lost Warrick, we had lost Sara, and then in the middle of last season Grissom finally left. I think, as a result, the character never quite found its footing in terms of the rest of the gang."

July 28, 2009 06:29:48 GMT

Jillian Harris got her ring on the season finale of "". The 29-year-old was proposed by technology consultant Ed Swiderski from Chicago and she said yes. Ed was the contestant who briefly left in the fifth week due to work commitment before realizing that Jillian was more important than his job and returning to pursue her love.

In winning Jillian's heart, Ed managed to beat not only one finalist but two other guys who showed up during the July 27 finale. Kiptyn, who was one of the last two standing persons in the show, was the first to get rejected. A teary-eyed Jillian told him that she was in love with Ed. Before being sent home with a limo, Kiptyn told Jillian, "You're an incredible woman and Ed's a lucky man," and they hugged.

July 28, 2009 03:35:55 GMT

A&E is set to air for the first time one of 's biggest stunts on his "Mindfreak" series. On Wednesday, August 12, the illusionist will attempt never-before-seen effects which will place his safety on jeopardy including traversing a field of live explosives.

"The Five Lives of Criss Angel" will air as a five-part television event beginning 10/9c. The first one is called "White Death" where Criss is to tackle the 'buried alive' stunt under freezing temperatures of snow and ice. The second one, which is called "Death Field" sees Criss' risking walking over live explosives that could cost him a life.

July 28, 2009 03:04:18 GMT

is apparently looking forward to detach himself from estranged wife and "", a reality show that brought them to fame. A report surfaced that Jon is in talks for major international endorsement deals and "it looks like he is going to have his own show".

The news may still come blurry but has more details about it, claiming that the show could be called "Divorced Dads Club". This was based on a photo of Jon hanging out with another divorcee Michael Lohan, CEO of CWE Media Charlie Walk and attorney Mike Heller. It so happened that Michael's fiancee Erin Muller held a piece of paper with the writings "Divorced Dads Club" on it.

July 27, 2009 09:14:23 GMT

Two things that "" will offer a lot in the fifth season are the re-appearance of old faces and a bunch of new but interesting characters. During the show's panel at San Diego Comic Con, producers Eric Kripke and Sera Gamble, supported also by screenwriter Ben Edlund, explained that mythological creatures from the bible and even God himself may come at some point of the show.

Since the new season will jump on the apocalypse wagon, The Four Horsemen of Apocalypse is part of the plan. Kripke joked that these people will be modernized, saying "The Four Horsemen are not going to be riding horses but color coordinated muscle cars. Why ride a horse when you can be in a Mustang?"