June 23, 2010 03:00:55 GMT

's celebrity guests , John Henson and were left in the dark during a taping of his U.S. talk show on Monday, June 21 - after a black out hit the TV studio. The stars were all lined up to appear on "", but just an hour before the shoot was scheduled to begin, a power failure struck the Los Angeles building where the show is taped.

But resourceful host Kimmel refused to let the black out stop production, and used the webcam on his laptop computer to record the entire program, according to the show's publicist Chelsea Hettrick. Hettrick admits the celebrity guests were "going with what happened", with Bentley changing his planned performance to play an acoustic set with his band.

June 23, 2010 02:40:03 GMT

Two characters on "" are due to be back for the sixth season. and have signed on to reprise their roles as Nancy's older sister Jill and Nancy's obstetrician Dr. Audra Kitson when the show returns August 16.

Both Jill and Audra happen to have something in common, Andy. The former once slept with the brother in law of Nancy and the latter dated him. No clue yet how they would fuse themselves in the new season's storyline. The end of last season saw Nancy and her entourage fleeing after Shane struck Pilar with a croquet mallet.

June 22, 2010 09:03:19 GMT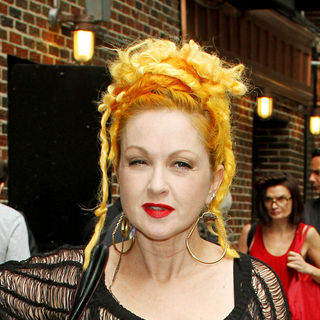 Pop star is inviting cameras into her New York home to document her family life for a new reality TV show. The "Girls Just Wanna Have Fun" hitmaker has teamed up with acclaimed "" producer Mark Burnett for the untitled new project.

Lauper will appear alongside her husband of 19 years, actor David Thornton, and their 12-year-old son Declyn in what the star describes as "the comedy of our lives", reports the New York Daily News.

June 22, 2010 08:00:28 GMT
The competition within "" is getting tighter with seven men remaining. Ali Fedotowsky had sent home two more people this week, dismissing Kasey Kahl and Craig N. from her list of potential man to marry.

Ali and the nine men headed for Iceland where the dating sessions were divided into three, a solo, a group and a two-to-one. Kirk was lucky to be picked as a one-on-one date for Ali. They went to a clothing store and kissed each other all the way. Kirk got a rose at the end of the date.

June 22, 2010 05:57:15 GMT

A graphic oral sex scene in cult vampire TV drama "" had to be axed because cameras couldn't get close enough to the action. Show regular reveals he and real-life lover were game to get the vampire/human sex session on film, but it technically wasn't possible.

He explains, "My character would have had his head between Anna's character's legs. It was scrapped because of technical difficulty getting the shot with the number of camera set ups they had planned - as opposed to because it was too graphic."

June 22, 2010 04:39:18 GMT

CBS is still firm with its decision to cut off from "", but the network reportedly is considering a proposal. The actress who portrays Jennifer Jareau aka JJ may be back in the Fall season but only for an episode and as a guest star.

Fans of the actress and the character have been mulling a massive campaign to bring her back to the show. They set up an which has reached 36,000 as of Monday, June 21 night. They want the network to leave it the way it used to, JJ intact and 's Emily Prentiss' appearance not reduced. These devotees also sent lipsticks and file folders to CBS' offices.

June 22, 2010 03:19:18 GMT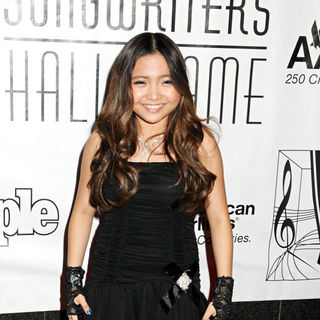 Despite her own denial back in May, will indeed join "". It was announced on Monday, June 21 that the singing sensation from Philippines will play a foreign exchange student. Her powerful voice will get on 's Rachel in a bad way and on at least one boy in the Glee club in a good way.

The news of her joining the show was first sparked by her manager last month. But Charice wrote on Twitter, "I just want to let you all know, that it's not true that i'm going to be on Glee... How i wish! Haha."

June 22, 2010 02:45:30 GMT

Perhaps it was the living proof of , but "" producers have decided that they should lower the age limit for those who are willing to enter the competition. If in the past nine years they want 16 year olds to start auditioning, they now admit 15 year olds.

"A lot of young, talented people are now seeking careers and representation before they turn 16," said Cecile Frot-Coutaz, executive producer of the singing competition show. "Lowering the age limit allows us to tap into this talent pool."

June 22, 2010 02:07:21 GMT

For showing a strong number at the beginning of season 3, "" gets another season. HBO has just announced on Monday, June 21 that it renews the vampire series for a fourth season, ordering a full 12-episode season. Like usual, production will start early next year for a summer 2011 premiere.

"The new season of 'True Blood' is off to a terrific start, as enthusiasm for this unique show continues to build among both subscribers and critics," said HBO Programming President Michael Lombardo. "We're looking forward to more chills from Alan Ball and his gifted team next year."

June 21, 2010 08:52:39 GMT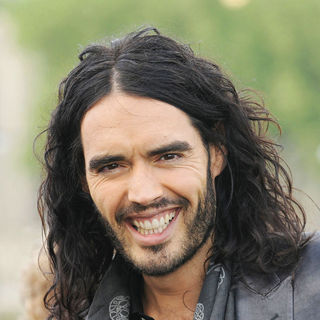 Teetotal is considering an alcoholic relapse on TV - he wants his cartoon cameo on longrunning animated hit "" to be a drunken affair. The British funnyman is open about his past battles with booze and drugs, which spiraled into heroin addiction before sobered up in 2002.

But the star insists he'd love to have a "relapse" with Homer Simpson and his hard-drinking pal Barney when his yellow alter-ego appears on the show later this year. He tells Britain's The Sun newspaper, "It's true I'm going to be on The Simpsons. I was having an amazing birthday party... and then my agent says, 'Oh, The Simpsons want you in an episode'."

June 21, 2010 08:12:48 GMT

"" and "", two of ABC's freshmen return on Sunday, June 27 with "What Lies Beneath" and "Mary, Mary, Quite Contrary" respectively. The former is a mystery drama about a gated community that buries a dark secret while the latter is a dramedy about a family who is trying to lead a crime-free life.

In "Gates", Nick investigates the death of the last Chief of Police, disturbed by what he's starting to discover about The Gates. Claire Radcliff deals with the repercussions from her recent transgression, fighting to put the past behind her. At school, Andie struggles to sort out her blossoming feelings for Charlie. And Brett works hard to keep dating Andie while fighting off Lukas' tempting offer to "come running."

June 21, 2010 07:28:35 GMT

"" jumps from to . Next week, in first of the two one-hour episodes, the 1960s heartthrob plays a mentor for Parker. When Parker is trapped in an unknown location while working a theft for him, the team must race the clock to find and free her.

"There's a Parker episode where we learn a lot about her past and her background," star explains what the viewers will learn in the particular episode. "And we meet her mentor, who is Richard Chamberlain."

June 21, 2010 06:25:46 GMT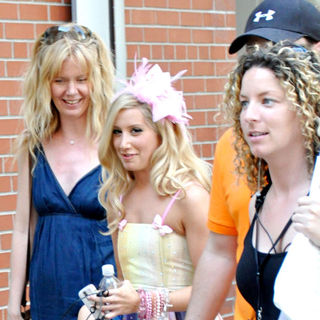 is again spotted in a splash of pink while on the set of her upcoming Disney Channel original movie "". Also known as "High Stakes", the TV movie sees the actress reprising her "High School Musical" role and going solo with her character Sharpay Evans.

Since the kids have graduated in the last "HSM" movie, Sharpay continues her journey to fulfill her dream. A New York casting director spots the aspiring thespian performing with her dog, Boi, at a charity gala and offers to arrange an audition for a new Broadway musical. Sharpay packs her bags with Boi in tow and heads to the Big Apple to fulfill her destiny on Broadway.

June 21, 2010 04:23:00 GMT

Dina Manzo may not stick to "" but she's not going to be replaced by Elvira Grau either. A report surfaced recently that the housewife who announced her exit earlier this month gives away her spot to the socialite who once appeared on Bethenny Frankle's wedding special "Bethenny Getting Married?". But after an investigation, it was proven false.

Zap2it dug deeper into the truth and found out that Elvira is tapped to be a guest only, not a regular. All the more reason, Bravo is not looking forward to replace Dina immediately. Instead of scouting for a new housewife living in New Jersey for the running second season, the network is casting for the third season.

June 21, 2010 03:24:00 GMT
The search for Bill and the possible romance between Sookie and Alcide begin next week on "" episode 3.03. Sookie heads to Jackson, Mississippi in the company of Alcide, a werewolf bodyguard assigned by Eric to protect her.

"There is definitely some [sexual] energy between the two of them," said executive producer Alan Ball to EW. "It's not like either one of them is looking for romance, but they're thrown into several intense situations [and] it's hard not to bond on a deeper level."