December 05, 2009 03:08:32 GMT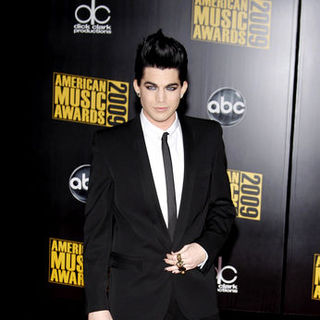 ABC is not totally shutting down after all. The singer has personally announced that he would be appearing on "", tweeting "Hey friends! I will be performing and hanging w the ladies of ABC's The View Thursday the 10th!"

During the visit, Lambert will be both performing and sitting down with the ladies for an interview. He will talk about the inclusion of him in ' "Most Fascinating People" which airs a day before "The View". Unlike American Music Awards which sparked the first conflict between Lambert and ABC though, Lambert's appearance will be pre-taped.

December 04, 2009 09:20:29 GMT

ABC releases a preview of Robin Roberts' interview with on "20/20" which is scheduled to be aired on Friday, December 4. Since the network has nabbed an interview with prior to the one with Chris, it took the opportunity to play an excerpt of Rihanna's statement about what she saw in Chris while the February incident occurred.

Rihanna said that Chris had no "soul", totally "blacked out" and was not the person who said "I love you" to her. In response, Chris said "I was wrong for what I did. And I would definitely say it's not something that I look past or look over. It's something that's really touchy. And like I said, I'm really sorry for what went down and what happened."

December 04, 2009 08:50:07 GMT

"" finished its Fall run on Thursday, December 3 and is due to comeback with a crossover event on January 14. In somewhat an annual tradition, the medical drama is going to cross path with its spin-off "" again in episode "Closer to the Edge".

When Lexie finds out that there is something wrong with 's Sloan Riley's pregnancy, Mark is forced to summon Addison to Seattle Grace to perform a surgery. With more doctors in the crowd, complications and tensions tend to rise, and they extend to "Private" episode where Mark ends up calling Addison back for more surgeries.

December 04, 2009 07:58:03 GMT

Brennan literally undresses Booth when his clothes become an evidence. Next week on "", when a man dressed as Santa Claus blows himself up during a botched bank robbery, Brennan and Booth work to identify the bomber and determine his motives.

In the episode that celebrates the holiday spirit, "Bones" will welcome aka the real-life sister of as a guest star. Brennan makes plans to spend Christmas in El Salvador, but her father (guest star ) convinces her to spend the holidays with him and Margaret Whitesell (Zooey), a newly discovered distant relative.

December 04, 2009 07:22:10 GMT
"" wrapped its Fall season on Thursday, December 3 and will go in vacuum for three straight months. A preview for the second half of season 1 has been released, revealing that someone in the bureau is leaking information, Zoey sees Demetri's memorial instead of their wedding, and Olivia breaks her marriage vow.

Other highlights in the preview include Bryce falling in love with Nicole, Janis proceeding with her pregnancy, and Mark pushing Simon to tell everything he knows. The episode will be aired on Thursday, March 4, 2010, meaning the show will have the season finale during May sweeps.

December 04, 2009 06:27:43 GMT

ABC and the Gay and Lesbian Alliance Against Defamation (GLAAD) would like to set apart the difference between sexual orientation and a performance that could jeopardize a broadcasting right. The network and the organization have agreed that 's American Music Awards performance has nothing to do with him being gay.

GLAAD said that they have spoken to ABC several times to discuss the issue that Adam is being held to double standard. Summarizing the result in a statement, the organization said, "It would appear that the kiss between Adam Lambert and his keyboardist did not factor into ABC's decision. ABC has a history of positive gay and transgender inclusion that includes featuring kisses between gay and lesbian couples on-air."

December 04, 2009 04:43:12 GMT

The evidence that Bart Bass is back to "" is released. The character who got involved in a limo accident in the second season and died instantly will show his face again, most likely as a hallucination of his son Chuck.

The re-appearance is scheduled for the upcoming episode "The Debarted" which airs on Monday, December 7. It is the anniversary of Bart's death and Chuck wrestles with an issue from the past and a serious car accident rocks the Upper East Side. The one involved in a car accident would be 's Serena.

December 04, 2009 04:03:49 GMT

More than five years after they shared a screen together on "Friends" series finale, and jumped onto the same wagon again on "". The first look of them in the half-hour comedy series has been shared, showing Cox's Jules being tended by Kudrow's dermatologist character.

One thing different this time, Cox and Kudrow did not want to play as friends. Executive Producer Bill Lawrence said, "She plays a dermatologist who is a horrible, horrible person, but [Cox] goes to her because she's the best. The [sight] of them playing people who dislike each other intensely was very funny for me to watch."

December 04, 2009 03:38:56 GMT

One scene is clipped from the upcoming episode of "", exposing a bonding time between father and son, Nathan and Jamie. The family is getting ready to move to Barcelona where Nathan has been offered a basketball deal for a full year.

Also in the episode called "Some Roads Lead Nowhere", Brooke struggles to accept Julian's reaction to Alex's crisis. Quinn helps Clay hatch a plan to win back Nathan as a client. Meanwhile, Millie's downward spiral puts her and Mouth at a crossroads, and Dan Scott's pronouncement shocks Rachel and his audience.

December 04, 2009 02:38:01 GMT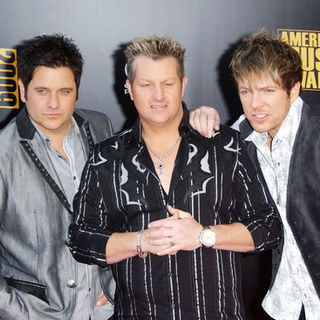 Grammy winning-country band are heading to Las Vegas, not for a concert but for a guest starring appearance on "". Entertainment Weekly reported that the threesome will be playing themselves in an episode airing "sometime next year".

Executive Producer Carol Mendelsohn detailed that they each has a role which is quite opposite to one another. "One of the guys - and tear out my fingernails, but I won't say who - will become the victim of a crime. The other two 'Rascals' will be suspects... thus, jeopardizing the future of the band," Mendelsohn said.

December 03, 2009 08:57:45 GMT

"" gets a sixth season despite a fall in rating following 's departure. who took over the spotlight from LC has confirmed during "The Hills/ " wrap party on Tuesday, December 1 that there are more to tell about the circle of friends.

"I've had the best time. I really have," Cavallari said when asked how she felt doing another season. "I feel like I have the best job! Why not?!" It is still not clear which cast will be involved, but has confirmed that she is leaving the show to have her own next summer.

December 03, 2009 07:57:23 GMT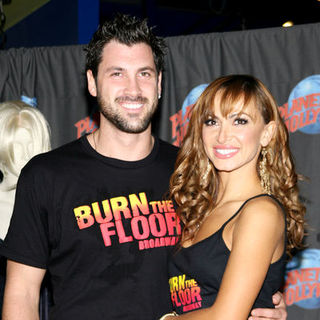 That and will both appear on the upcoming season of "" is not yet known but at least it is now confirmed that their personal drama doesn't have an effect on the casting. The professional dancers broke their engagement earlier this year and it became apparent that it did not end well.

A column at Pop Eater reported that it got too ugly between Maks and Karina that the producers of the dancing show were forced to pick between the two for season 10. Maks allegedly would retract if he is to dance with Karina. "All the feathers and sequins in the world wouldn't be able to cover the bad feeling between those two," a source said.

December 03, 2009 07:32:37 GMT

Before going on a long hiatus, "" presents an episode where the singing club goes to competition. Sectionals is finally here for the Glee Club, but when Quinn's secret unravels, the club may not be able to recover in time to compete.

"The last episode is called 'Sectionals.' It's the best episode," aka Will said. "It's the kids performing and not particularly winning maybe. Or if they do win, we have to start dealing with their celebrity; them at school thinking they're too hot because they won sectionals. We have regionals after sectionals, so we have a long way to go."

December 03, 2009 05:02:34 GMT
Thousands of people packed the street of New York City to witness the lighting of Rockefeller Center Christmas tree. The annual event that almost went unsuccessful proceeded on Wednesday, December 2 with Mayor Michael Bloomberg and Tishman Speyer CEO Jerry Speyer flipping the ceremonial switch just before 9 P.M.

Hosted by of "" and of "", the event was made merrier with performances by , , The Radio City Rockettes, , , , , , and several others. They took the ice skate rink stage before the tree was being lit.

December 03, 2009 04:20:12 GMT

About 4.33 million viewers hooked their eyes on "" season 2 finale on Tuesday, December 1. It was FX Network's number-one program for the night, the top-rated show on television in the 10:00 PM time period and also the most-watched episode ever for "Sons", surpassing its season two premiere. For that, "Sons" is granted a third season order.

"The success of Sons of Anarchy is very gratifying and the show has become a bona-fide hit," said FX President and General Manager John Landgraf. "The critics have recognized Sons as one the best series on television, and the show has earned its place alongside FX's great drama series , , and . Creatively, this season was spectacular and all credit goes to Kurt [Sutter] and the incredible cast led by , and ."