January 14, 2009 07:45:28 GMT

The audition is over and the new season of "" is ready to get a kick start. The 16 castaways that will participate in the Tocantins edition of the reality game, have been announced. The line-up includes among others, models, a Grammy Awards nominee and a 19-year-old.

Sydney Wheeler (24), Sierra Reed (23) and Candace Smith (31) are models that will serve the women power. Tamara 'Taj' Johnson-George (37) meanwhile was one third of singing group SWV that grabbed a nomination at the Grammys and who was the star of reality show "I Married a Baller" in 2007. Also, if "Survivor: Gabon" had the oldest contestant, the Tocantins finds the youngest one in college student Spencer Duhm (19).

January 14, 2009 06:35:07 GMT

and of "" met the women of "" on Tuesday, January 13 to promote the second season of the show. The duo was hassled with an old question the first time they came in, which was whether the fact that they are living together means they are a couple.

The conversation then went on around Westwick's English accent which is surprising since people recognize him as an American in the show. The discussion about the show itself followed, including how they cope up with the vast interest towards the show and how far they think the show influence the teenagers with the "dissolute" lifestyle that the characters are living.

January 14, 2009 06:22:41 GMT
Eleven exclusive clips that run over 14 minutes are released to give highlights on the new episodes of "". The show will be replayed on NBC with an episode called "I Knew You When" on Friday, January 16.

In the first clip, Coach Taylor holds a press release that recaps the last season but things in real were not as what Taylor told the press. Second clip brings an introduction of Coach Taylor by Principal Julie at a pep rally. Third and fourth clips are on Smash working out with the Coach and the Coach watching JD McCoy at practice.

January 14, 2009 04:23:23 GMT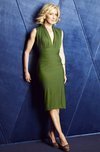 For the 100th episode, "" presents a series of flashbacks and one of them has been given a sneak peek. It takes the scene of a very pregnant Lynette doing a business call while her water has broken and contractions start coming.

The death of a local handyman, Eli Scruggs, has brought the ladies of Wisteria Lane for a night out together, recalling the memories. Through a series of flashbacks, the women realize that Eli has been there for the pivotal time of their lives. Gaby recalls how Eli helped her make new friends when she moved in. Lynette remembers how he came to her aide when she was overwhelmed and neglected Penny.

January 14, 2009 03:47:41 GMT

The latest webisode of "" has been premiered on ABC.com, taking the scene between the interns and The Janitor. The four newbies are given a note to a meeting in a broom closet where they are led to the private room of Janitor.

In the so-called meeting, Janitor starts rumbling on the rules that the foursome have to agree upon including not projecting any questions. Struck by the authority that the Janitor has, including Ted asking him about the "next appointment", the interns listen to him in awe.

January 14, 2009 03:01:24 GMT

A moderately longer preview of "" episode "You've Got Yale" has been released. It surrounds the arrival of the new Shakespeare teacher, Rachel, to the Constance Billard and her war with the Queen B.

When Blair finds out that she is given her first B of her prep school career, she is determined to show the new teacher how things work in Waldorf's way. Rachel who is young but idealistic, also stands for her root, prompting Blair to launch a "war". Serena meanwhile, bonds with Rachel who is mistaken for a newbie on her first day at the school.

January 14, 2009 02:36:22 GMT

A massive change in programming is being conducted by FOX. After giving another chance to "", the network axe their long-running series, "" that fails to increase the rate when it entered the fourth season. The decision came in tow with the plan to bring in more comedy to their line-up.

FOX Entertainment president Kevin Reilly announced that they will give a seal of approval for five new comedy pilots next week and that they will need the space to squeeze them in. "Prison Break" that had an average of 12.1 million viewers in the first season, will have its final showdown this midseason. "The show is just played out," Reilly explained.

January 13, 2009 08:33:52 GMT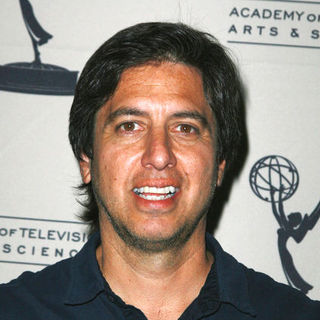 Submerging himself from the TV world for nearly four years, is ready to tackle another primetime series. The actor who claimed his fame through the long-running "Everybody Loves Raymond", will star in TNT's "".

It is described as a midlife-crisis drama comedy that explores the friendship of three college buddies in their '40s. Romano will take the role as Joe, accompanied by ("Thief") as Owen, and ("Enterprise") as Terry. Script is written by Romano in collaboration with Mike Royce who penned several episodes in "Raymond".

January 13, 2009 07:10:10 GMT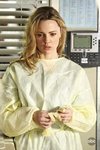 Dr. Sadie Harris apparently won't stay at Seattle Grace Hospital for longer period of time in the hit drama series "". The bisexual character's depicter, , has said that she quits from the show at her own request. "It was my choice," she told . "My last day of work is Tuesday."

George's character was introduced back in November 2008, in a four episodes deal which was later extended to another four because she receives warm welcome from the audience. While other sources say that George never intended to go beyond the four, the actress told Ausiello during the Golden Globes after-party on Sunday, January 11, that she is doing "something else" as the reason of the exit.

January 13, 2009 06:36:54 GMT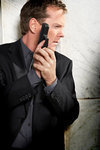 The next one hour of "" has been given a preview. Taking place between 12:00 P.M. to 1:00 P.M. of the seventh day, the episode sees Jack taking the matters into his own hands. Meanwhile, Renee Walker copes with a volatile investigation and Larry Moss is forced to keep a close eye on his team.

After a two night premiere, "24" which is starring as Jack Bauer, will return to a regular airing slot on January 19 at 9/8c. Returning on TV screen after a year of delay due to writer's strike, "24" averaged 12.5 million viewers in its 8 to 10 P.M. slot on Sunday, January 11. It is a little under the November premiere of its TV movie "24: Redemption", and 20% less than the sixth season premiere in 2007.

January 13, 2009 06:11:58 GMT

Another round of reality show "" has been given a premiere date on E! The third season that has been ordered for 10 episodes will be aired on March 10 at 10 P.M. ET, introducing new people and the antics that the family put out.

For one thing, 's boyfriend will still play a relevant role in the show but more about her younger sister's love life will be given a spotlight in the new season. , fresh from DUI arrest, has been dating NBA star Rashad McCants who consequently will show his face in the show.

January 13, 2009 04:39:51 GMT

The next episode of "" will see the return of as Dixon, the director who is interested in helming Lucas' movie. Titled after a song by , "We Change, We Wait" will air January 19.

Lucas and Julian are having difficulties to choose a director for the movie, that is after Dixon shows up. Meanwhile, Peyton is puzzled by a present from Lucas, and Brooke struggles with her feelings in the love lane.

January 13, 2009 03:59:27 GMT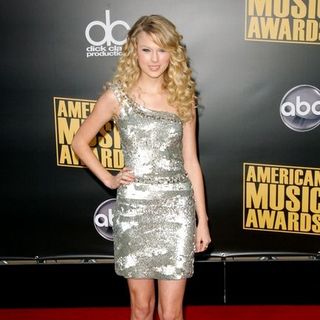 It has just been announced that country star will do some ratings boost up for "". Swift who also stars in the upcoming "" will visit the show to do a cameo in an episode which air date is not yet revealed.

According to the press release, she will play Haley Jones, "a teenage girl whose family manages a seedy Las Vegas motel". The synopsis is read, "Over the course of a year, Haley goes through a series of changes that have tragic consequences." Executive producer Naren Shankar told TV Guide that the episode will start in the present and then revisit the last year, season by season.

January 13, 2009 03:11:14 GMT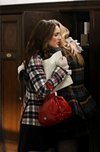 The January 19 episode of "" has been given a preview. In "You've Got Yale", things are rolling around the academic affair since it is time for students of Constance Billard and St. Judes to find out who is and isn't worthy of early admission to Yale University.

Serena bonds with her new Shakespeare teacher, Rachel, who has no clue the wrath she is about to suffer after giving Blair the first B of her prep school career. Chuck pairs up with an unlikely ally in his war with Jack over Bass Industries. Nate and Vanessa spend a romantic evening at the opera.

January 13, 2009 02:36:12 GMT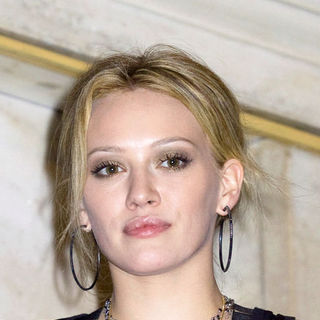 As her new TV venture, will play a character which is based on a true life person, Kathleen Holtz. NBC have signed her to be the main cast of "Barely Legal", a comedy about an 18-year-old who passes the notoriously difficult California bar exam and becomes the youngest attorney ever made in the state. The story is based on the life experience of Holtz who passed the exam in 2007.

Duff signed a deal with NBC in November 2007 for a comedy which will be produced by Universal Media Studio. According to The Hollywood Reporter, the show is developed by actor who is also executive producing. A pilot is being penned by Elisa Bell whose credit includes the big screen movie "". No production date has been suggested.