June 29, 2010 03:37:07 GMT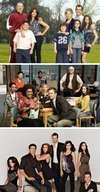 More TV shows will get to go home with surfboards. The 2010 Teen Choice Awards has announced the second batch of nominees whose winners are determined by fans votes. Not dominant in the , "", "" and "" will now give a tough competition.

"Modern" which has been nominated in TV Show Comedy the last time, is now vying also the prizes of Breakout Show, Female Breakout Star, and Male Breakout Star. "Community" meanwhile, earns its first nominations through Spanish teacher who is up for Male Breakout Star and the first season which is up for Breakout Show. "Hill" is now put under three additional categories, Female Scene Stealer, Male Scene Stealer, and Parental Unit.

June 29, 2010 02:40:07 GMT

Back in April this year, let it slip during an interview with BBC Radio that he was not up to renewing his contract on "". The actor has just made it official on Monday, June 28, saying the show will plain survive without Michael Scott.

"I just think it's time," Carell was quoted as saying on E! Online. "I want to fulfill my contract. When I first signed on, I had a contract for seven seasons, and this coming year is my seventh. I just thought it was time for my character to go."

June 28, 2010 07:10:21 GMT
Just when Joe thinks his relationship with Stella is off to a better road, a new guy steps in. In the next "JONAS L.A." which is formerly known as "J.O.N.A.S!", Stella meets Ben while on the cliff and he asks her for a date. She agrees to go to make Joe jealous.

Meanwhile, things are not so well between Kevin and Nick either. The brothers prepare for a celebrity Ping-Pong tournament and Kevin hires a coach so that Nick is properly schooled when Kevin beats him.

June 28, 2010 06:13:24 GMT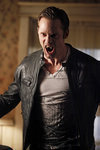 It looks like "" next week will be about the relationship of Sookie and three men in her life. The preview begins with Bill reasoning to Sookie why he doesn't want to be discovered and continues with the bed scene between Eric and Sookie.

Still surrounding Sookie, she joins Alcide at a raucous engagement party for his former fiancee, Debbie Pelt. The preview sees her dressed in a dominatrix costume and told to "run!" by the werewolf when the club becomes uneasy.

June 28, 2010 04:48:55 GMT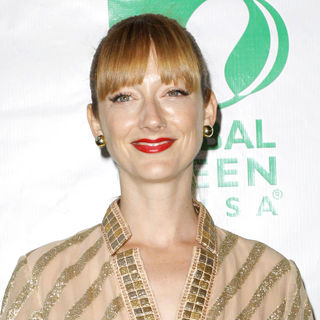 "" is now officially a go. CBS has made one more casting change to the drama comedy before ordering it for 2011 midseason. The 13-episodes order now includes replacing as one of the four pivotal roles in the series.

"Mad Love" tells the story of four friends in New York who are searching for love. However, two of them, ' Henry and 's Kate fall for one another and complicate the situation. Meanwhile, the other two 's Larry and Greer's Connie "are more jaded".

June 28, 2010 03:46:50 GMT

"" and "" equally take three top prizes at the 2010 Daytime Emmy Awards, but it is the former that brings home the coveted one. The soap airing on CBS is named Outstanding Drama Series at the Sunday, June 27 ceremony held in Las Vegas.

Of the 68 categories in the nominations list, only a few are read out during the ceremony. Announced as the winners of Outstanding Lead Actress and Actor in a Drama Series are Maura West and Michael Park respectively, both from "As the World Turns". Drew Tyler Bell won Younger Actor in a Drama series through his role in "Bold" while "" star Julie Berman won the Younger Actress nod.

June 28, 2010 03:16:39 GMT

The 2010 Daytime Emmy Awards host Regis Philbin dedicated a few minutes to "". He invited the show's stars and real-life married couple Jon Hensley and Kelley Menighan to the stage to introduce a video tribute for the show that ends its 54 years run this Fall.

"Not only we fall in love with the show, we fell in love with each other," Kelley said. Her husband added, "And it's no wonder, since its debut in 1956, the show has been always about people who care about each other. About six generations of family who love, learn, change, grew and kept their world turning everyday."

June 28, 2010 02:25:44 GMT

The 2010 Daytime Emmy kicks off in Las Vegas on Sunday, June 27 with the announcement of winners in supporting categories. Winning the Supporting Actress in Daytime Drama is Julie Pinson for her role as Janet Ciccone on "" and taking home the Supporting Actor is Billy Miller aka Billy Abbott on "".

Announced next is Outstanding Talk Show, Informative which goes to "The Doctors". The show beats two other similar talk shows, "Dr Phil" and "The Dr Oz Show". Discovery's "Cash Cab" won the Emmy for the Outstanding Game Show for the third year in a row.

June 26, 2010 07:20:08 GMT

A new trailer of "" called "Athletes" has been uncovered, emphasizing on two opposite perspectives of what cheerleaders are. While Marti Perkins, a young, pre-law student, calls them a bunch of groupies, Savannah Monroe, a petite, peppy Texan, proudly says they are "internationally-recognized competitive sports", or in another word "athletes".

Marti is cool, hip and alt, but her world flips upside down, literally and figuratively, when she loses her scholarship, and realizes the only way she can stay in school is by reigniting her dormant teen gymnastic skills to win a place on Lancer's legendary cheerleading team, The Hellcats. Against her every instinct, Marti goes for it and makes the squad, and is thrust into a world of camaraderie, backstabbing and the intersection of sports, backroom academia and big money.

June 26, 2010 06:33:03 GMT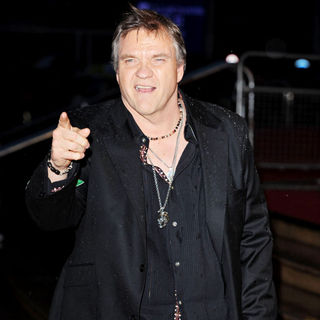 Rocker is considering a stint as a U.S. reality TV star - the "Bat out of Hell" singer is reportedly in talks to appear on the next series of "". The hitmaker hopes to follow in the footsteps of fellow rocker , who won last season's show after overcoming a brain hemorrhage and a mild stroke, according to the New York Post.

Meat Loaf is reportedly preparing to move to New York, where filming takes place for Donald Trump's TV business contest, before the end of summer.

June 26, 2010 06:13:28 GMT

, in the middle of promoting his newest album, made an appearance on "" to deliver the Top 10 list. The topic, which is rather off from the rapper's persona, is "Pieces of Advice for the Kids".

"Keep it real" appears at number ten, followed by "No one's ever regretted a tattoo" and "With foreign markets volatile, now's a good time to invest in bonds". The three points which were delivered next include a reference to "", legal purchase of music and BP oil mess.

June 26, 2010 05:00:26 GMT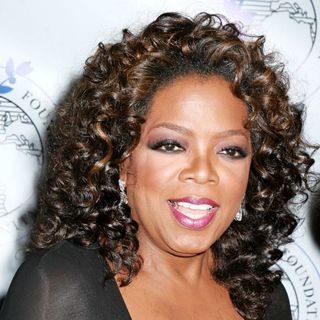 's new venture with OWN is not off to a smooth beginning. Some people have accused the network of rigging the votes for "Search for the Next TV Star", bringing as well a racial issue since the two finalists are from different race.

In the contest to win a TV show, Oprah asked hopefuls to submit an online audition tape at four Kohl's stores. Around 10,000 signed on, and two, Phyllis Turner-Wicks and Zach Anner, are qualified in the top 10. Beside being featured in an eight-episode boot camp, these ten are also open for public voting.

June 26, 2010 03:30:35 GMT

TV bosses are reportedly moving the set of "" to New York to save money on filming. The legal drama is currently shot in North Bergen, New Jersey, but state authorities are set to suspend 20 per cent tax credits for film and TV productions.

And executives are hoping to take the spin-off show to the NBC studios in the Big Apple, where the "" original is filmed. It was announced in May the long-running series has been canceled.

June 26, 2010 02:56:23 GMT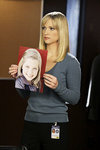 Fans of can rejoice to a good, but not quite great, news about the actress' status on "". The depicter of Jennifer Jareau aka JJ is confirmed to come back to the crime show for two episodes. This also means that there will be no permanent one because the return is meant for a closure.

CBS has not released an official word, but the news was shared by Cook herself. Announcing it through Twitter, the actress said, "Thanks for your undying support but it's a done deal. I'll be doing 2eps to wrap up JJ. Excited for what's next and hope you'll come along! XO".

June 26, 2010 02:23:38 GMT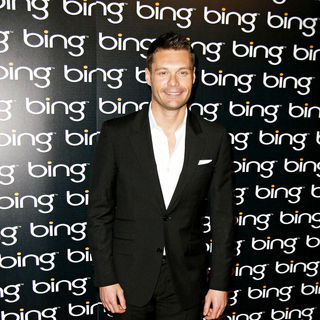 just doesn't stop. After "", "", "Kourtney and Khloe Take Miami" and several others, the TV personality is brewing a new reality show that takes on more serious issues like disorder, compulsion, weird phobia and unusual problem that is ruining one's life.

Teaming up with therapist Paul Mckenna, Seacrest would like to help people "overcome their life-ruining problems" through a show called "". According to the press release, "the show offers a fascinating look inside the lives of ordinary people whose irrational behavior is so out of control that they are on the verge of a personal crisis."