April 19, 2010 02:12:01 GMT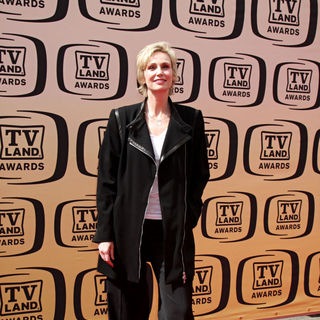 Faces from the TV and music world gathered on Saturday, April 17 to celebrate honors being handed out at TV Land Awards. was in hand to present Deborah Harry with Icon Award for 's contribution to music and pop culture. The band later performed two songs during the ceremony.

was also present to receive the Anniversary Award which he shared with Peter Scolari, Donna Dixon, Thelma Hopkins and . They were celebrating the 30th anniversary of '80s sitcom "Bossom Buddies". Equally reuniting were the cast of "Everybody Loves Raymond" who were given the Impact Award for their contribution to TV history.

April 17, 2010 07:32:39 GMT

Two-minute long sneak peek of ABC Family's new series "" is shared to give viewers idea what the show is about. The drama series tells about four estranged best friends who are reunited one year after their best friend and queen bee of the group, Alison, goes missing.

The friends discover they are receiving messages from an anonymous "A" who knows all their secrets only Ali knows. The twist is, Ali's body is found but the person who knows their secrets still exist.

April 17, 2010 04:14:02 GMT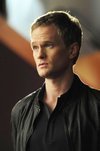 How will look like on "" has been revealed in two stills released via Access Hollywood. As the guest star of May 18 episode, Harris will play Bryan Adam, a former rival of 's Will Schuester who is also an anti-arts-funding board member at McKinley High.

The episode is called "Dream On" but the synopsis has not been released. Producer Brian Falchuk, however, shed a little light on how the actor is doing in the episode. He said, "He was delightful, he was easy, he was all the things you wanted him to be. ...When we were writing the character, we were like, 'Oh my God, what if for some reason, Neil ...can't do it? No one else can play this character; we'll have to rewrite the whole episode!' "

April 17, 2010 03:44:13 GMT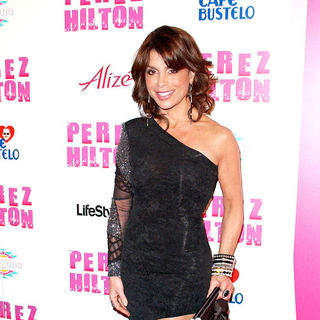 "" producers have shot down reports will return to judge the U.S. TV singing competition - less than a year after she left the series. Last August, Abdul announced long-running negotiations had fallen through and she had quit the show after eight seasons.

She has since been replaced by comedienne . Recent reports suggested Abdul would rejoin the judging panel to replace , who will quit the show next month to concentrate on bringing his hit British talent show "" to the U.S.

April 17, 2010 03:08:11 GMT

Two scenes are clipped from the upcoming episode of "". The first one gives the spotlight to a conversation between Anna and Damon about the robbery in blood bank while the second one is a small talk between Stefan and Damon about the former's craving for human blood.

According to the official synopsis from The CW, Damon discovers that Stefan is hiding a dangerous secret that could impact everyone in town. The also showed a wild Stefan biting to a woman's neck. However, Stefan tells his brother that he's "clean".

April 17, 2010 02:34:53 GMT

The pressure of competition and sudden fame have taken its toll for Crystal Bowersox. The "" contestant who has never been in the bottom three wanted to quit the show two weeks ago but luckily did an intervention. The host confirmed that he has convinced the mother of one to continue being in the show.

Seacrest caught up with the dreadlocked singer in the parking lot after the show. Bowersox told him that she hated the attention and missed her family in Ohio terribly. "What's the point?" she allegedly said. Then Seacrest motivated her, "The greatest thing I ever did was make enough money so I could buy my mom a house. You can buy your mom a house."

April 16, 2010 09:26:32 GMT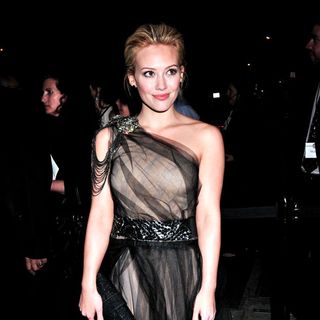 is refusing to deny reports she has been offered a judging role on 's "", but insists she'd love to team up with the music mogul when he launches the U.S. reality show. Cowell is quitting American Idol next month so he can concentrate on bringing his hit British talent show to the U.S. - and pop star/actress Duff has been among the names mentioned as possible panelists.

In a taped interview, which will air on Friday, April 16's show, the "So Yesterday" singer admits she's heard the rumors about her taking on a judging role and reveals she up for the challenge. Duff says, "I would totally do it."

April 16, 2010 08:36:31 GMT

"What's a four-star hotel doing in a no-star highway?" Sam asks, longing to find the answer. In the next "", Sam and Dean are kidnapped by a group of gods, including Kali (guest star Rekha Sharma), Ganesh (guest star Keith Dallas) and Bladur (guest star Adam Croasdell) and held hostage in a small hotel.

The gods want to use Sam and Dean as bargaining chips to stop the Apocalypse, but Gabriel (guest star Richard Speight, Jr.) shows up and warns them that if Lucifer finds them he will kill them all. Unfortunately, one of the gods turns on the rest and Lucifer appears. "Hammer of the Gods" airs on April 22.

April 16, 2010 07:41:54 GMT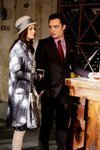 While "" is taking a one-week break from television, The CW has debuted a featurette which is dedicated to Blair and Chuck's romance. Recalling the first time they hooked up in the limo up to the recent break-up during Dorota's wedding, the footage also gives away scenes from the season's finale.

From the look of the preview, fans will get another cliffhanger about the relationship of the two. The couple has been seeing each other on and off throughout the past three seasons but executive producers Stephanie Savage and Josh Schwartz said what Chuck did in the episode "Inglourious Bassterds" was unforgivable. Apparently, a new guy will come into Blair's life playing along with her to make Chuck jealous.

April 16, 2010 07:12:58 GMT

The promotional photos of "" episode which is wrapped in a musical tone have been released. Called "Brown Betty", the April 29 episode will see Walter dealing with some upsetting news, telling Olivia's niece, Ella (guest star Lily Pilblad), a fairy tale that includes musical performances by Olivia and Agent Broyles.

"We didn't set out to do a musical," executive producer Jeff Pinkner explained. "We set out to do an episode that explored Walter's state of mind - he's dealing with some very upsetting news. When we realized that the way Walter would deal with such news would be to try to anesthetize himself with copious amounts of marijuana, well, singing and dancing became a natural outcome."

April 16, 2010 04:29:42 GMT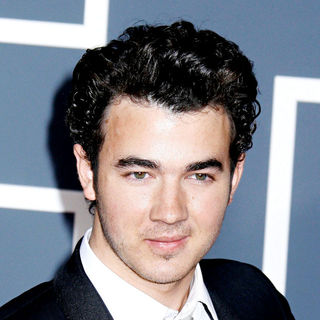 is paying a visit to "". Playing for charity Change for the Children Foundation, the eldest member of is making a guest appearance on the NBC game show on Sunday, May 23, just before the two-hour finale of "" at 9/8c.

"We can't wait for Kevin to come on the show and take on some of our most nerve-wracking challenges," Craig Plestis, executive producer, said in a statement to Access Hollywood. "We're anxious to see if he can win it in a minute and raise some big money for his charity."

April 16, 2010 03:45:44 GMT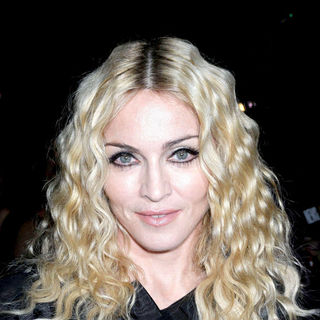 "" is to air "The Power of Madonna" next week and the woman in subject has broken her silence about being honored in one-hour musical fiesta. Not only is she excited because her songs are used in the episode, is also proud that they are meant to encourage the girls to step up against the guys.

"I think Mr. Schuester is very cute," Madonna said in reference to 's character. "And I'm glad he's doing such a good job empowering all the girls." In the episode, Schuester sees that the girls are being disrespected and bullied by the guys. Thus, he challenges the entire team to choose Madonna songs as their next assignment in the hopes that the girls embrace her strength, independence and confidence and that the guys will see the error of their misogynistic ways.

April 16, 2010 02:55:07 GMT

As Stefan struggles to control his hunger for human blood, Damon slips deeper into Elena's life. The possible romance of Damon-Elena is explored in the next episode of "" since the Salvatore brother who turns up to escort Elena is Damon.

At the Founder's Day Gala, Elena and Caroline compete for the title of "Miss Mystic Falls" against other girls from town, including Tina Fell (guest star Autumn Dial) and Amber Bradley (guest star ). Elena is happy to have Bonnie back in town, but Bonnie still has issues to work through.

April 15, 2010 09:09:12 GMT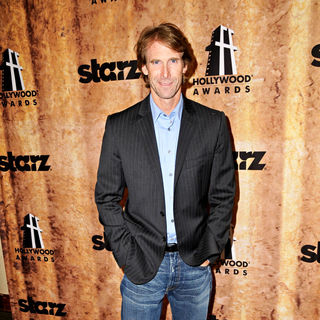 "" filmmaker Michael Bay is heading to TV - he is set to direct a new reality adventure show. Bay made his name as a music video director before moving into feature films, but is most famous for his big action blockbusters, including "Bad Boys", "Armageddon" and the "Transformers" franchise.

And the moviemaker is hoping to bring his hardhitting style to new U.S. TV contest "One Way Out" - which will see competitors battle to survive in hostile environments. He tells the Hollywood Reporter, "For my first television project I wanted to do something that had never been done before, and I believe that 'One Way Out' accomplishes that."

April 15, 2010 09:00:56 GMT

The creative department of "" has so far presented quirky posters that support the third season but they have not gone as straightforward as this one. The latest image, still in red theme, is dedicated to Sam Merlotte the shape shifter. Mainly known to have shifted to dog, Sam has also taken other forms like fly and bull.

The new season begins June 13. While it's still two months away, HBO has been teasing fans of the vampire series with a new campaign poster each week which can be downloaded in full at . Additionally, there's a new sneak peek released each week after the re-run of season 2 on Sundays.