March 24, 2010 09:20:10 GMT

Fans of "" should pay a close attention to their screen this week for the vampire series will show a telephone number which can actually be called. When it returns on Thursday, March 25, the CW show will display a clearly visible number when Elena makes a phone call.

According to TV Guide magazine, fans can call this number to hear a special message that will give away some spoilers about the next episodes. Plus, fans would be able to leave a message. Standard long distance fees apply.

March 24, 2010 08:43:17 GMT

The long-awaited move in Adrianna and Gia's relationship is the focus of next "" episode. Adrianna is now the lead singer of the Glorious Steinems and confides in Silver and Naomi about her newfound feelings for Gia, and the two go out on their first official date.

Adrianna and Gia bond over AA meetings. "Adrianna starts truly questioning her sexuality. So that's definitely going to be something," said. "Gia encourages Adrianna to take her sadness over Navid and put it into music, which has been amazing for me. I've been able to incorporate a lot of music into the show."

March 24, 2010 08:10:08 GMT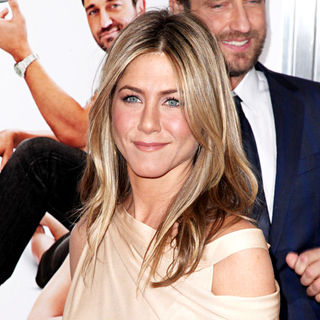 The rumor that will play a women-loving character on "" is mere rumor. The report by Showbiz Spy which said was finally able to lure her "Friends" co-star into her new show has also been debunked.

"There are no plans for her to be on 'Cougar Town'," a rep for Aniston told Gossip Cop. The rep added, "She has not been asked to do 'Cougar Town'."

March 24, 2010 07:32:52 GMT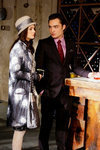 Two major problems in the upcoming episode of "" are previewed in two clips. The first one focuses on Jenny and her return to Elanor's house of design. Rufus attempts to get Jenny back on track by volunteering to have her help with Eleanor's fashion show, but the opportunity takes a big turn for the worse when Jenny learns that Agnes will be one of the models.

The second one shows Chuck with his morning espresso being greeted by Blair. She tells him how proud she is for him to open up to Elizabeth Bass aka his mother. However, it takes another turn when Chuck's bodyguards inform him to vacate the premises based on her order. In the episode, Chuck also finds himself once again at odds with his uncle, Jack Bass.

March 24, 2010 06:31:12 GMT

It's Sun and Jin's turn to get the spotlight in the next episode of "". Smocke resurfaces before Sun, telling her that her long-lost husband Jin is alive and that he knows his location. Smocke tempts her to follow him so that she can meet him again after three long years.

In an interview with NY magazine, Yunjin Kim who plays Sun revealed that the couple's reunion has a twist. "I know, it's been so long. It will happen, but not quite the way I think the viewers would expect," Kim said. Leaked spoiler is, Jin will get tased by Zoe, one of the scientists.

March 24, 2010 06:20:26 GMT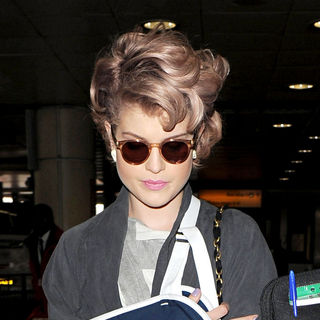 is set to help fans through their problems by becoming a regular contributor to Dr. Phil McGraw's U.S. TV show. The reality TV star has signed up to make a string of guest appearance on the Dr. Phil program, which will see her counsel guests with the self-help guru, using her own experience of drug addiction and weight problems to tackle their issues.

The 25-year-old beauty will make her debut on the show on March 23. Osbourne says, "I am excited to be a part of Dr. Phil as a contributor for the show."

March 24, 2010 05:00:56 GMT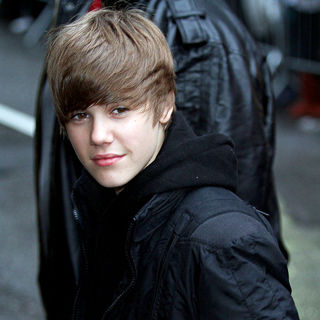 Celebrities who paid a visit to "" on Tuesday, March 23 were captured on camera outside the Ed Sullivan Theatre. Among the stars was teen singing sensation who was scheduled to promote his new album "" and performed the hits.

Celebrity chef was also a guest. The British import was promoting his new TV show "Food Revolution" which is produced by . In the show, Jamie is helping Americans to curb obesity by visiting unhealthy cities and make some changes to the food diet. Premiered on March 21 on ABC, the show generally received positive reviews.

March 24, 2010 04:08:13 GMT

This week, the Top 11 of "" battle for the top with Billboard No. 1 hits theme and as mentor. The first to take the stage was Lee DeWyze who picked "The Letter" by Box Tops. Miley thought he has a great voice but lacked stage presence. While , and loved the performance, voiced his displeasure saying it was "corny".

Paige Miles was next with ' "Against All Odds". Miley told her that she was being pitchy in the mid-range. Randy thought it was "honestly terrible". Kara complained of how Paige did not put an effort in competing and said that it was probably the worst vocal of the season. Simon bluntly said, "I think that song has just killed you, I do."

March 24, 2010 03:13:30 GMT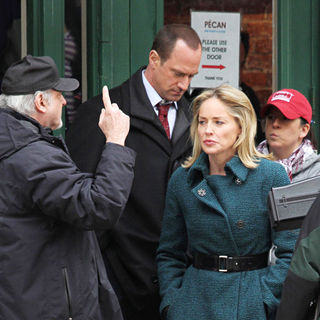 was spotted filming her multi-episode arc cameo on "" outdoor again on Tuesday, March 23. Wearing turquoise coat and brown boots, the actress was taking orders from the crew while was seen behind her.

The actress was not alone for her sons, nine-year-old Roan Joseph Bronstein and four-year-old Laird Vonne Stone, joined her on the set. When the New York filming ended, she showed her boys around and left the place to enjoy the rest of the day.

March 24, 2010 02:43:16 GMT

After many attempts to keep it alive, "" is a finally a goner. ABC may not have released an official statement yet but the show's executive producer and former star has decided to share the news via his Facebook.

"Many of you have asked, so here it is," Zach wrote, "it appears that 'New Scrubs', 'Scrubs 2.0', 'Scrubs with new kids', 'Scrubbier', 'Scrubs without JD' is no more. It was worth a try, but alas... it didn't work. Zb"

March 23, 2010 08:49:46 GMT

The women and the men's teams on "" continue the battle to impress Mr. Donald Trump by creating a four-page advertorial for a new product from Norton 360 and LifeLock. The hard work, the idea, the effort topped with the eccentricity resulting from famous people combined in one room, are available to peek in a bunch of clips.

Summer Sanders is having a headache as the project manager when could not stop herself from asking relevant questions to the task. Rod Blagojevich thinks the men "prematurely ejaculate" and need "more foreplay". Plus he regrets the fact that Curtis Stone is chosen as the celebrity spokesperson.

March 23, 2010 08:05:21 GMT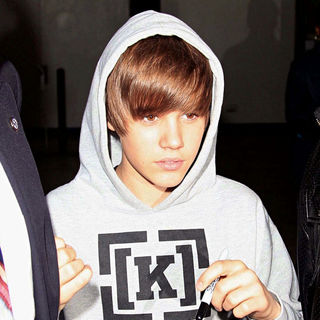 All about from his first love, his sports skill to his charm while in concerts are all compiled in a TV special called "The Diary of Justin Bieber". MTV, which will air it on Sunday, March 28 at 7.30 P.M. ET has shared a sneak peek of the documentary which was filmed last month while the teen sensation was in France to promote his new album "".

From his hotel room, he spoke to a reporter about his first love. "It's weird when people say, 'You're only 15,' because I know I am only 15, but at the same time I think at any age you can experience love," Bieber said. "Whether you're 80 or 5, you're always gonna ...I don't know. There's a difference between love and being in love because you can love someone but not necessarily be in love. So I think I've loved girls, but I don't know - I haven't been in love before."

March 23, 2010 07:35:52 GMT

"" says it blunt and honest that he loves Sarah but she ends up kissing Shaw. In "Chuck Vs. American Hero", Chuck has his pick of the best CIA agents for an undercover operation, but he has only one girl in mind for the job, Sarah. Casey, Morgan and Awesome team up to help Chuck win her back.

Speaking of the dynamic between Sarah and Shaw, exec producer Chris Fedak said, "I think as she's watched Chuck change this season - and that he seems to be changing from the guy that she fell in love with - [she realizes] Shaw is the guy that she should've been with in the first place." He added, "He's a guy who shares much of her professional experience. She's not a normal girl and Shaw's not a normal guy. They know that world and are obviously attracted to each other. There's a version of reality where he's the perfect guy for her."

March 23, 2010 06:56:33 GMT
"" season 10 officially kicked off with the debut of as the new co-host and the stars stepping out to the dance floor. The dance themes this week are Cha Cha Cha and Viennese Waltz.

and were the first couple to take the floor, dancing the Cha Cha Cha. Len Goodman said the sportsman is a diamond in the rough, Bruno Tonioli said he has a huge talent but needs to practice more. Carrie Ann Inaba said he has a raw talent which should be sharpened. The score: 6-6-6, total of 18/30.

March 23, 2010 06:51:50 GMT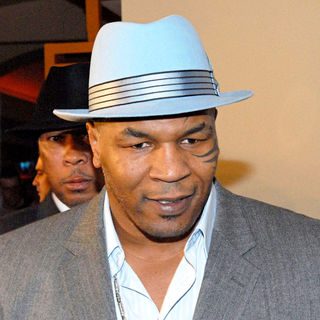 Former boxing champ is facing a challenge from animal rights campaigners over his upcoming bird racing reality show after they branded the program "cruel". The retired sportsman has harbored a passion for pigeon racing for years and recently landed a TV deal to bring his hobby to the small screen in U.S. series "".

But the concept of the show has infuriated activists from the People for the Ethical Treatment of Animals (PETA) and they are calling on the show to be halted before filming starts in Brooklyn, New York in April. PETA general counsel Jeffrey Kerr says, "It is inherently cruel. The birds often end up lost in storms, being injured, or just becoming so exhausted that they're unable to fly."