News
>
Celebrity Gossip
June 30, 2008 02:22:48 GMT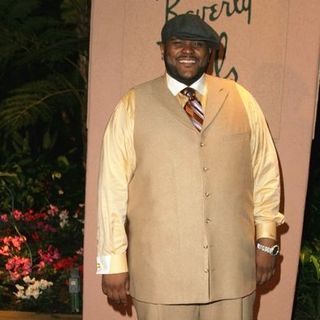 said "I Do." The American Idol season 2 winner married his fiancee Surata Zuri McCants at Canterbury United Methodist Church in his hometown of Birmingham, Ala., Saturday, June 28.

Ruben, as it's been reported earlier, had 20 groomsmen by his side. He and his groomsmen wore black Joseph Abboud tuxedos from local outfitter Mr. Burch Formal Wear. The groomsmen's shirts and vests were black, whereas Studdard had a white vest and a white bow tie.

News
>
Movie News
June 28, 2008 07:55:31 GMT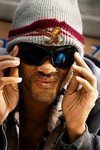 On Monday, June 30, "" will be rolling down its red carpet for its Los Angeles premiere. For the special occasion, Sony Pictures Entertainment are treating fans with a video player which will showcase the red carpet report live.

Whilst the premiere starts at 6:30 P.M. PT, the webcast will start running at 6 P.M. and on Tuesday, July 1, it will air a Premiere Wrap-up piece. But, until the live cast begins, the player embedded below will show the extended trailer of the movie starring , and .

News
>
Music News
June 28, 2008 07:38:50 GMT

' highly anticipated new music video for her first single "7 Things" has just been premiered today, June 28. The clip was directed by famous Hollywood director Brett Ratner and was shot in Los Angeles starting from May 30.

Just like what Miley previously stated, the clip was intended to shout her anger on her ex-boyfriend. The teen idol's anger can be seen clearly from her expression in most of the scenes. Beside the singer and her band, the video also features lots of upset girls shouting out their feelings to their ex-boyfriends.

News
>
Movie News
June 28, 2008 07:31:38 GMT
Though "" is still weeks away from its theatrical debut, people have started talking about what will become of "Batman 3". From the latest interview with the cast of the highly anticipated superhero flick, it was suggested that the next Batman movie will either recast Joker or bring in a new villain with a tendency to the latter.

Revealing what he thought of the last movie from the supposed Batman trilogy, Lieutenant James Gordon's depicter suggested that Batman is most likely to have a new enemy. "Maybe we don't need the Joker. Because we'll have The Riddler," so claimed the man who played Sirius Black in "Harry Potter" series. By stating Riddler, he means that the bat-themed superhero will be facing his other super villain who is obsessed with riddles, puzzles and word games. The evil character once made famous by in "Batman Forever".

News
>
Music News
June 28, 2008 07:09:57 GMT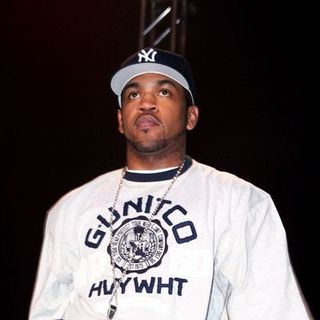 is set to launch two new projects this year, which are a studio album and also his new group's debut LP. Jim revealed the news to Billboard.com confirming that his yet-to-be-titled record will arrive sometime in September via Columbia Records and his rap group Byrd Gang are set to be introduced by releasing a record titled "M.O.B" on July 1.

Speaking about his upcoming fourth studio record, Jim reportedly has already started the work on it and has tapped renown producers, such as Rick Rubin, Chink Santana, Ron Brownz and many more. On the album the rapper has also confirmed that his group mate on Diplomats, won't be appearing saying, "No, there won't be any Cam, which is a shame. But you know, we've got to keep it moving."

News
>
Celebrity Gossip
June 28, 2008 06:50:15 GMT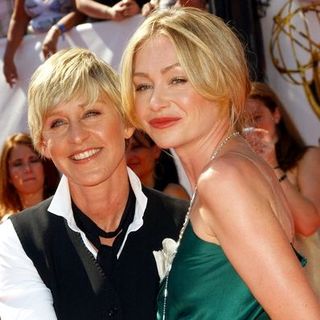 The date has been set and coming next is the wedding venue. Internet reports are abuzz that and are planning to marry at California's Riviera Resort and Spa in Palm Springs once the renovations are finished later this year.

The New York Post broke the news and quoted a source as saying, "They didn't sign the contract yet, but they're working out the final details and security. The hotel is doing $70 million in renovations that will be done in October." The source furthermore revealed that Ellen and Portia "said they wanted to have the ceremony in the tropical gardens, by the pool and the reception in the grand ballroom. They will also close a significant portion of the hotel, so it looks like it will be a big occasion!"

News
>
Movie News
June 28, 2008 06:37:55 GMT

After an extremely short of "" has been revealed through BBC Breakfast on June 26, another sneak peek into the -starrer film is outed. The new video footage is as short as the 10-seconds clip, but gives another look into the latest 007 movie.

Taped directly from the television broadcast of Reelz Channel news, the clip begins when the video hits the 16-seconds mark and lasts for 10 seconds. Though it is not as action-packed as the earlier clip, it still manages to display a man-to-man combat. Unlike the previous footage, this clip provide fans with some spoken lines cut from the movie.

News
>
Movie News
June 28, 2008 05:59:20 GMT

When the monster movie "" hit the theaters back in January, it created such a buzz that it went on to rake in as much as $170.5 million worldwide. Seeing the enthusiastic responds from moviegoers, online publications started to speculate about a sequel which get a positive nod from the film's filmmakers. However, words around "Cloverfield 2" kept on going in and out ever since generating questions whether it would be done or not.

On the latest report outed by Sci Fi Wire, it is said that any further plans on the sequel have been put on hold until the filmmakers can come out with great idea like the first one. Revealing about the decision was director Matt Reeves in an interview at the Saturn Awards in Universal City, California, on June 24. "The thing that we sort of promised ourselves is we only wanted to do another one if we could come up with something that felt as fresh to us to make as that one did," shared the co-creator of television drama "Felicity".

News
>
Music News
June 28, 2008 04:49:05 GMT
Hollywood star, is set to show her musical talent once again to the world as she has been writing new songs accompanied by her boyfriend 's . One of the songs Paris is currently working will also be set as the theme song for her new MTV program "My New BFF".

Confirming the news to E!Online, Paris said, "Benji and I have been working hard on it. He's helping me write the lyrics for the song and then I'll sing it, too." Report also said that the heiress and Benji were recording the song in her own private new studio in the actress/singers' Beverly Hills mansion.

News
>
Celebrity Gossip
June 28, 2008 04:35:08 GMT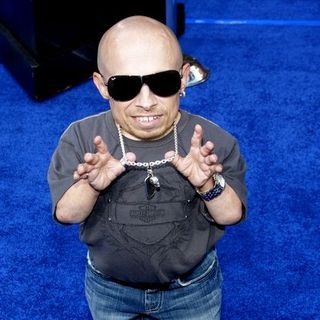 scored a winning as a federal judge issued a temporary restraining order Friday, June 27, stopping distribution and online airing of his sex tape. U.S. District Judge Philip Gutierrez granted the actor the restraining order his attorneys requested, seeking to prevent porn distributors from taking orders for the full version of the tape and prevent TMZ from broadcasting any more clips.

TMZ has on Wednesday, June 25 posted a snippet of Troyer's sex tape which starred him and his then girlfriend, 22-year-old model Ranae Shrider. The site claimed "a third party has snatched up the tape" added that sex video broker, Kevin Blatt, "is entertaining a $100k offer from SugarDVD" to distribute the footage.

News
>
Movie News
June 28, 2008 04:28:25 GMT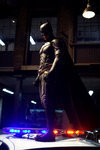 For those who cannot wait until July 18 to see "" in theaters, a bunch of clips from the highly anticipated Batman movie have come out and to top it all, an eight-minutes behind-the-scene video has also been outed. Most of the clips contain never before seen footages from the film which may provide spoilers.

Ten out of twelve clips posted below display generally conversations between main characters, including Bruce Wayne with Alfred Pennyworth and with Lucius Fox and Rachel Dawes with Harvey Dent, which give hints to the overall plot. The remaining two provide viewers with action sequences and exploding scenes. Clip 8 in particular is focused on Joker character where he threatens other criminal to work for him or die miserably.

News
>
Music News
June 28, 2008 04:05:26 GMT

With the release date of his new and untitled album is closing in on July 15, now the full track listing of ' upcoming LP have been revealed. According to , the rapper's controversial record consists about 15 tracks and some of them feature collaborations between him and other famous musicians, such as , , and .

The first single that has been outed and also premiered its music video is "Be a Nigger Too", which was launched to public on June 9. Meanwhile, according to reports the first official track from the LP will be "Hero" which features Nas' collaboration with Keri.

News
>
Celebrity Gossip
June 28, 2008 03:40:00 GMT

It's sad to say that apparently can never get enough of being jailed. The troubled rapper was arrested, again, in Miami for trying to buy cocaine and marijuana.

He was arrested on Friday afternoon, June 27 for allegedly trying to buy drugs from an undercover agent. The recording artist, according to Miami Herald, "approached the officer and asked for '30 powder and 15 weed,' or $30 worth of cocaine and $15 worth of marijuana."

News
>
Movie News
June 28, 2008 03:19:42 GMT

More footages are being released from the upcoming superhero flick "". This time, Universal Pictures bring out a series of clips cut out from the film as well as a featurette entitled "Meet Wink".

The three clips provide never before seen scenes from the action film. In the first clip, viewers are shown the footage where Krauss toys around Hellboy by smacking him again and again using the doors of the locker. In the second one which is being shown during "The Late Late Show", the BPRD team is introduced to their new strict partner, Krauss, and in the third, an agent is being attacked by a violent tooth fairy.

News
>
Celebrity Gossip
June 28, 2008 03:15:40 GMT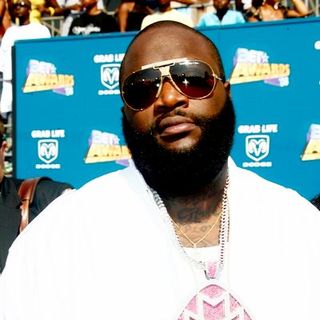 No engagement exists. has slammed Internet reports earlier this week that claimed he's engaged to female rapper .

Print publication Hip-Hop Weekly broke the news in the cover story of its latest issue last week that Ross already engaged to Brown and they were set to make public their engagement during the airing of the BET Awards Tuesday, June 24. It, furthermore, claimed that she has left her northern New Jersey home to live with the rap artist in his Miami mansion.