News
>
Movie News
June 24, 2008 09:49:36 GMT

When a highly anticipated film like "" is getting a special screening time in front of selected audience, it is bound to happen that soon after the footages shown leaked out. After the screening of the "X-Files" sequel during the 2008 Los Angeles Film Festival, two bootleg clips can now be enjoyed by fans everywhere.

Since the clips are said to be taped using cellphone camera, the quality of the two extended clips aren't good but still watchable. The first clip focuses on the search of the missing woman's body by the FBI. It helps to explain some of the footages outed in the earlier and pretty much intense. The second clip displays the argument between Mulder and Scully after Mulder tries to dig up some information from Father Joe, the priest who helps the FBI in finding the body of a missing woman.

News
>
Music News
June 24, 2008 08:46:06 GMT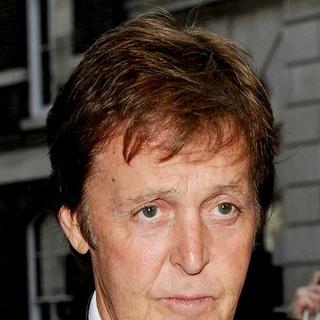 Before being released for digital format via iTunes, ' rare music catalog reportedly will set to be spawned for video games first. According to the latest reports the legendary band's representatives are currently in talks with the creators of "Rock Band" and "Guitar Hero" for the rights to use the English band's songs on those games.

For "Guitar Hero", which is being produced by Activision, if the deal goes through it's very likely that they are releasing an exclusive Beatles edition for the game as they have already done it with , in "Guitar Hero: Aerosmith". Meanwhile, for "Rock Band" which is being created by MTV Games, offers a different approach for gamers as it allows players to download a full album of the musicians on their game list.

News
>
Movie News
June 24, 2008 08:41:40 GMT

Months after the fourth installment of the street car racing movie got its official title, fans are given a special treat with first look into it. On Monday, June 23, Universal Pictures have debuted three official photos from their latest action movie, "".

Posted in an article by USA Today, the three pictures seem to be focused on 's character, Dom Toretto since all three images contain the ex-con. While two of the photos do not show any action happening in the film, the other one displays Toretto driving in the opposite direction of a moving tank truck trying to reach for a woman who is clinging to the back of the truck. The images can be seen below as well as on the news' photo.

News
>
Celebrity Gossip
June 24, 2008 08:31:49 GMT

is hitting the down low once again. The rap artist was arrested in Miami on Monday, June 23 for not having a valid driver's license.

DMX, whose real name is Earl Simmons, was picked up at about 1:30 P.M. Monday on an arrest warrant for not having a valid driver's license. He was later on taken to Turner Guilford Knight Correctional Institute, where a spokeswoman said he remained behind bars until at about 5:30 P.M. His bond, according to reports, is set at $500.

News
>
Celebrity Gossip
June 24, 2008 08:16:55 GMT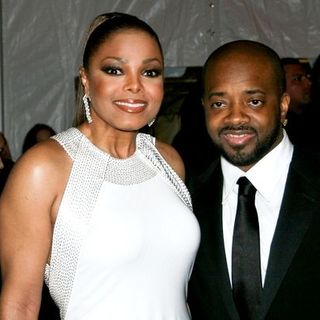 Much contrary to his longtime lover who publicly revealed that she was "allergic to marriage", is keen to have a family with her. The record producer and rapper says that he and Janet are ready to have a baby once she completes her Rock With U World Tour.

Was asked by People magazine at a dinner party hosted by New Era and Belvedere Vodka at West Hollywood's STK restaurant Sunday, June 22, if he's imminently ready for baby, Dupri said "Yeah, soon. Right after the tour." Apparently is so excited to start a family with Janet, the music mogul went on telling the publication he doesn't have any preference when it comes to the sex of the baby.

News
>
Movie News
June 24, 2008 08:00:05 GMT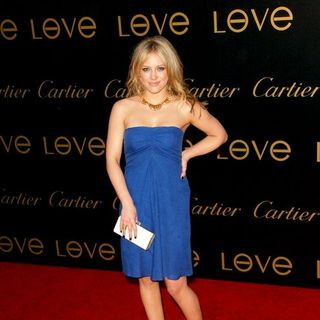 Credited as a successful young actress/singer, was last seen burning up the big screen by dancing seductively with a scorpion in her pants in the limited release of dark political satire film "". Still, before her fans can forget her alluring performance in that movie, she has taken yet another seducing movie role in "".

For the new comedy film by Michael and Mark Polish, the 20-year-old has been signed to play Shasta O'Neil, a sexy high school senior who flirts with the main character and invites him to her prom night party. With her joining the cast, it means that the former "Lizzie McGuire" star will team up with , Mark Polish, , and for the Prohibition Pictures' flick.

News
>
Music News
June 24, 2008 07:33:05 GMT
Having yet a positive comment regarding her musical project, decided to take another shot by releasing a new single. Heidi's new single which was spawned for the first time on Us.Magazine.com on June 23, is being titled "Fashion".

The MTV reality series "The Hills" star seems eager to get into the music industry as the new single is the fifth that has already been dropped to public. Previously, Heidi has already released, "Body Language", "Touch Me", "Higher" and "No More" but the two official singles from her were "Higher" and "No More".

News
>
Celebrity Gossip
June 24, 2008 07:28:34 GMT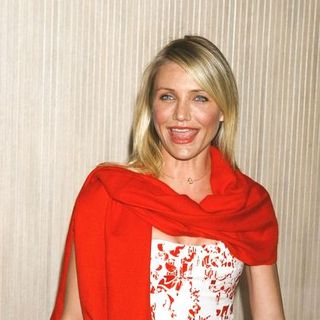 Tends to be very coy about her private life, especially her love life, was caught on camera kissing her new boyfriend Paul Sculfor. The pair were photographed hugging and kissing over the weekend.

Diaz and Sculfor, who's a model, started seeing each other earlier this month when they were spotted having a dinner date at Santa Monica's Il Ristorante di Giorgio Baldi way back on June 1. They, as said by an eyewitness, "looked really flirty."

News
>
Movie News
June 24, 2008 07:17:33 GMT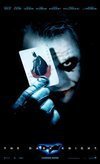 For those who haven't had enough of being crept out by 's Joker in "", Warner Bros. Pictures have revealed a lot of brand new footages exposing Batman's psychopathic foe. The footages are included in the sixth television commercial, which has been outed earlier, for the highly anticipated movie.

In the newest TV spot, viewers are brought in to see how Joker's insane criminal mind pushes Bruce Wayne a.k.a. Batman to the limit between hero and vigilante. In one of the new snippets, it can be seen that Joker threatens Batman by holding Rachel Dawes on the edge of a high building and then letting go his grip forcing Batman to jump over the building to catch his former lover. The new promo video presents Joker to be more of a crazy criminal than those before.

News
>
Celebrity Gossip
June 24, 2008 07:05:23 GMT

Their alleged romance has been exposed since earlier this month. And now new report surfaced by the hour that and are engaged.

Print publication Hip-Hop Weekly broke the news of their engagement, putting it as the cover story of its latest issue. It is claimed that former jailbird Brown has left her northern New Jersey home to live with the rap artist in his Miami mansion.

News
>
Movie News
June 24, 2008 06:43:54 GMT
Giving future audience more chance in getting to know more about their upcoming irreverent comedy, Focus Features have brought out another round of newly released footages from "". The new footages consist of five clips from the Andrew Fleming's movie and they give out more glimpses to some of the snippets that have been previewed through before.

Most of the clips run more than a minute, but two of them last about 30 to 50 seconds. In the first clip, viewers can see the scene from the musical number "Rock Me Sexy Jesus" which begins with three female teenagers sitting on a bed giving an introduction to the play. Then, Dana Marschz dresses in white robe acting to be Jesus descended to the stage under the amazement of the teenagers and others. Following that, the musical number begins.

News
>
Music News
June 24, 2008 06:41:40 GMT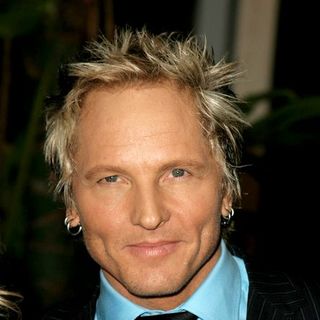 Another big news comes for fans as latest reports stated that the band's original members could reunited once again. The news was said by and ex-GNR's drummer Matt Sorum at a recent interview with

Speaking to the website reporter Joe Bosso, about the reunion plan, Matt convincingly said, "I'm sure it'll happen eventually". He then also added that the original GNR members could have already started the meetings for the reunion saying, "They could be having meetings about it right now. They could be in a bomb shelter, with , (vocals) and (guitar) and Duff McKagan, (bass). And Izzy Stradlin, (guitar)! Maybe Steven Adler (original GUNS N' ROSES drummer) - I don't know. I'd probably be the very, very, very last guy to get the call."

News
>
Celebrity Gossip
June 24, 2008 06:25:16 GMT

is off the single market. The singer-songwriter is dating lead vocalist and already got a promise ring from him.

Opened up about their love relationship, McCoy said in a recent interview, "We're going to spend the whole summer together. She's going to be on Warped Tour with us, she's going to be performing. It's going to be a good time." Warped Tour itself, which is a touring music and extreme sports festival, will be kicked off this week.

News
>
Movie News
June 24, 2008 05:19:21 GMT

Most comic book fans would probably know that in general "" is a team consisting of several superheroes from Marvel's comic books. But, with a lot of heroic characters in the Marvel Comics universe and the growing number of superheroes joining the team, many have questioned which superheroes will be teamed up for the film version of the comic book series. Giving a little bit of light to the question, "" director Jon Favreau has unveiled Marvel's picks for the line-up.

In an interview with USA Today, the filmmaker that is on the run for the director's seat of "Avengers" revealed that Marvel Entertainment already have the intention "to team up the heroes for The Avengers, which is made up of all of the Marvel heroes they have the rights to" making the team's lineup to have changed over and over again. However, he further added that the production company are more inclined to form the "Avengers" team by teaming up Captain America, Hulk, Thor, Ant-Man and Iron Man together stating, "but the ones Marvel is talking about now are Captain America, Hulk, Thor, Ant-Man and Iron Man. I would love to see that."

News
>
Music News
June 24, 2008 04:57:42 GMT
Another acknowledgment for 's songwriting expertise arrives on Monday, June 23 as he was crowned Songwriter of the Year by ASCAP. The producer/songwriter received the honor at the ASCAP 21st annual of Rhythm & Soul Music Awards held at the Beverly Hilton Hotel in L.A.

Timbaland received the Songwriter of the Year award due to his involvements on writing four award winning songs this year, such as "Ice Box" by , "Make Me Better" by featuring and two songs, "My Love" featuring and "Until the End of Time" featuring . This success reprise his previous achievement on winning the same award for ASCAP Pop Music Awards held on April 9.