News
>
Movie News
November 16, 2005 03:34:58 GMT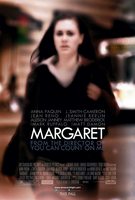 "." What comes up in your mind in hearing the word? Maybe a woman's name. Well, that's probably right, but "Margaret" here is the title of a drama film. The story tells about a young woman witnesses a bus accident, and is caught up in the aftermath, where the question of whether or not it was intentional affects many people's lives.

Already on board to star in among others are , , J. Smith-Cameron, and . Meanwhile, has just joined those cast of the film, which Kenneth Lonergan wrote and is directing. Slated to play the main role is Paquin, while Reno will play Ramon, a South American millionaire who is pursuing Paquin's mother.

News
>
Movie News
November 16, 2005 03:17:40 GMT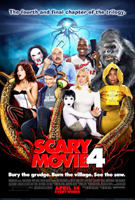 The upcoming "" is a must-see film. So you better not miss it. Besides starring the notables , and Simon Rex, the story of the comedy horror also is interesting.

As of Electra, whose character died in the original flick, is back to play a new role in a plotline that parodies "." Whereas, Nielsen and Rex will reprise their roles from "Scary Movie 3." Alongside the three, and have both on board.

News
>
Movie News
November 15, 2005 09:51:44 GMT
is set to have her fans enchanted with her new role in the upcoming animated adventure "." It is a Disney romantic fable, written by Bill Kelly, which Kevin Lima is directing.

In the flick, Adams will play the princess-in-waiting who's banished by an evil queen from the cartoon world of Andalasia to the hardened world of present-day New York. The film turns to live action, and so does the princess. She attempts to navigate the city, find true love and save herself.

News
>
Movie News
November 15, 2005 09:18:12 GMT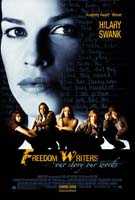 "Freedom" means everything to everyone, no matter who they are and what background do they come from. Realizing the importance of the matter, actress has agreed to star in the inspired "." The film, which is based on a true story, centers on a teacher who tries to inspire her class of at-risk students to learn tolerance, apply themselves, and pursue education beyond high school.

Will play the teacher is , while Staunton is set to play a colleague of her. also is signed on to star in as the father of Swank's character, while R&B singer also has boarded to play one of the students.

News
>
Celebrity Gossip
November 15, 2005 08:39:29 GMT
The estranged father of Hollywood actress , , reportedly is ' new beau. The two were introduced to each other by Motown founder Berry Gordy. That first introduction seemingly left deep attraction on each other's heart.

And so, soon thereafter Ross and Voight were seen arrived together hand in hand at the recent Hollywood tribute to Ross' 1972 movie "Lady Sings The Blues." A friend of them said they were very much in love and that Voight's attendance at the event charmed Ross's kids.

News
>
Celebrity Gossip
November 15, 2005 08:03:36 GMT
No need to doubt any longer. They're on again. Yes and are on again. Rumors on the street appeared to be true when both of them spotted on the premiere of "."

Law was there at Sunday night's premiere of Miller's new film, "Casanova," walked the red carpet and posed for photographs. Miller, who at that time walking the line separately, revealed "Well, it's pretty obvious, isn't it?"

News
>
Celebrity Gossip
November 15, 2005 07:20:58 GMT
Songsters, including pop diva and , are set to perform at the nationally televised Thanksgiving Day game between the Detroit Lions and the Atlanta Falcons. Yet, both of them have different duties to do.

As of Carey, she is tapped to perform two songs, while Braxton is set to sing the national anthem. Moreover, there will also a 90-second introduction, shows players volunteering in their communities with other residents, which is narrated by and was produced by NFL Films.

News
>
Celebrity Gossip
November 15, 2005 06:41:02 GMT
Multitalented and smart are how people describe this singer. Many of his songs have become hits and he has already embarked on several success tours. Now, a new and great idea pops up in his mind and Sir is about to bring it into life.

The veteran singer already is bringing his Las Vegas show to television with his first NBC special, "Elton John: The Red Piano," on Dec. 14. The special will feature John's show from Caesars Palace, incorporating his performance with videos from David LaChappelle, including two that feature as a young Elton John and performing a pole dance.

News
>
Music News
November 15, 2005 06:10:34 GMT
Reunion of the band members is just the beginning of everything. As we know music group has just held their reunion tour this year. Now as time goes by and New Year is coming they are preparing for another tour dates that will surely keep them busy by the year 2006.

Crue is slated to close out the year with a December 31 New Year's Eve show in Auburn Hills, Mich., and then resume touring February 10 in Columbus, Ga. The gig will be focused on secondary markets, including Evansville, Ind., Roanoke, Va., and Sioux Falls, S.D., where it will wrap up on April 1.

News
>
Music News
November 15, 2005 05:54:54 GMT
Touring around the world is something common for most musicians. But, doing that along notable musician like is something Van Zant brothers should proud of. Yes, fans will have their two idols performing together on the Redneck Revolution tour scheduled to run from January 18 in Dallas through April 29 in South Haven, Mississippi.

Donnie Van Zant said that the idea to hit the road came after he and Johnny Van Zant doing a promotional tour and playing a few songs when their album "Get Right With The Man" came out earlier this year. Complete tour dates on The Van Zant/Gretchen Wilson Redneck Revolution can be seen on their sites.

News
>
Movie News
November 15, 2005 04:53:40 GMT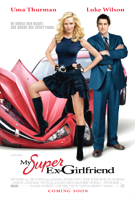 and aren't super heroes, but soon to becoming so or at least trying to do so. The twosome has joined the cast of "," a comedy romance action flick directed by Ivan Reitman.

Already on board to star in is and . Wilson is slated to play the main role, a man who learns that his girlfriend (Thurman) is a superhero and breaks up with her when she becomes too controlling and neurotic. The story goes on as she then uses her powers to torment and embarrass him.

News
>
Movie News
November 15, 2005 04:29:15 GMT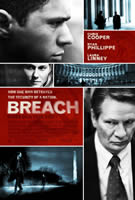 is joining the cast for drama thriller genre entitled "." The film, written and directed by Billy Ray, is based on an original screenplay by Adam Mazer and Bill Rotko. Already signed on to star in among others are , , and .

"Breach" follows an aspiring FBI agent (Phillippe) who is handpicked to work for a renowned operative (Cooper) in the classified intelligence division. The trainee discovers that his mentor might be the nation's most dangerous security risk. Haysbert, in addition, is set to play an investigating agent alongside Linney.

News
>
Celebrity Gossip
November 15, 2005 03:59:57 GMT
Actress Brooke Burns, best known as the former Baywatch star, was hospitalized after suffering a fractured neck bone in a pool mishap last week. The Hollywood beauty was swimming at her home late last Thursday, diving into the pool when she unfortunately misjudged the depth and had her head on the bottom.

As a result of the accident, Burns sustained a "slight fracture in one of her neck bones" and is now in Cedars-Sinai Medical Center, Los Angeles. But, as her manager, Barbara Stark, confirmed the actress is expected to make a full recovery and "be back to normal" in a few weeks and is hoping to be discharged from the hospital by Tuesday.

News
>
Celebrity Gossip
November 15, 2005 03:29:28 GMT
Poor . The supermodel is once again getting struck on another new and more complicated problem. The troubled beauty is reported in danger, after being stalked by a former journalist, who is missing from his home and is searched by the police.

Peter Braunstein, the obsessed stalker, had previously worked for the New York magazine Village Voice. He recently broke into a woman's apartment, tied her up, naked, and subjected her to a 13-hour assault ordeal. Since then he disappeared and couldn't be found anywhere.

News
>
Celebrity Gossip
November 15, 2005 03:07:43 GMT
According to late news, British actress was reportedly mad in knowing that the hot sex scenes from her latest movie "Three" have leaked over the Internet. Brook was attempting to cut some steamy scenes from the film which she considers as too sexy when Website What Would Tyler Durden Do? purposely got the images and published them.

One of the published images shows Kelly romping topless in the sea with her co-star Juan Pablo Di Pace. The other one shows her emerging naked from water, and the next one even displays a raunchier scene, with Kelly having sex on the beach 'as the surf washes over her body.' That's according to thesun.co.uk.