News
>
Movie News
March 31, 2008 08:35:48 GMT
The horror thriller "25/8" has reportedly brought in four young actors to star in the film. According to Hollywood Reporter, the movie project for Rogue Pictures has tapped the relatively unknown theps, Henry Lee Hopper, Denzel Whitaker, Shareeka Epps and Emily Meade to play four of the haunted teenagers.

Hopper, who is the son of actor , has been signed to play the leading character, Bug. He will be making his acting debut in the feature film project. Though Hopper is relatively a newcomer to the movie industry, the three others, whose characters have yet to be unveiled, have had at least one other movie project under their sleeves. Whitaker has appeared in "The Great Debater" with , Epps has played alongside in "" and Meade will be seen starring in 's upcoming comedy "".

News
>
Music News
March 31, 2008 08:17:41 GMT

has been guaranteed a 12-year constant flow of income after striking a deal with Live Nation that will hold the rights to the band's tours, merchandising and website, U2.com. Michael Cohl, Chairman of Board of Live nation and Live Nation Artists, announced that they will collaborate with the band on a variety of the band's music enterprises globally.

"U2 has created some of the greatest rock music of all time and their career has been uniquely successful," said Cohl. "It has long been our intention to consolidate and extend our relationship with U2, so this is a very exciting deal for us. The band has always been forward thinking and as one of our original and most successful artists, we are delighted to be able to work with them for many years into the future."

News
>
Music News
March 31, 2008 07:37:29 GMT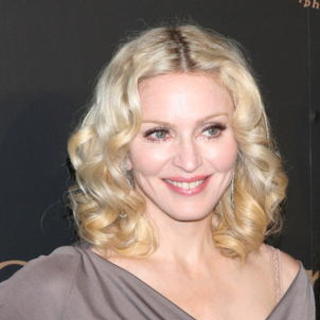 Apart from her talent in music, has to be recognized for her ability in making the most of her fortune. The "Material Girl" singer has licensed at least half of the songs in her upcoming album "", to be used in commercial ads before the songs actually hit the streets. She reportedly, will receive millions from it.

Earlier this month, "4 Minutes to Save the World", the first single from the album has been used in the while another track, "Miles Away" is slated to be of a Japanese drama called "Change". The former is part of her deal with Unilever while the latter is with Japanese TV giant, Fuji. It is now revealed that another major company Vodafone will use her songs to promote their mobile phones.

News
>
Movie News
March 31, 2008 07:21:05 GMT

The depicter of serial slasher Jason Voorhees in the horror remake "" has reportedly been found. According to Bloody-Disgusting, the actor who is credited as Chameleon in "", Derek Mears, has been in final negotiations to star as the killer with the trademark of hockey mask.

If he indeed joins the cast of the New Line Cinema's project, he will become the latest actor to star as the machete murderer. Previously, Voorhees has been brought to the screen by many other actors, including Ari Lehman and . Kirzinger has appeared as Voorhees in "".

News
>
Celebrity Gossip
March 31, 2008 07:15:27 GMT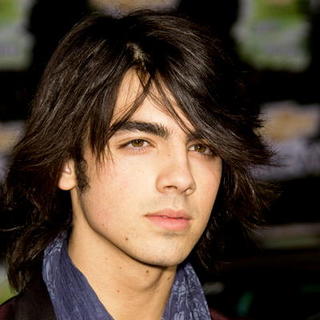 Could it be true that of pop band is dating ? The two companions sparked speculation of a romance after they were snapped holding hands during a shopping spree around Third Street Promenade in Santa Monica, Calif. on Sunday, March 30.

Both Joe and Chelsea were all smiling during the day. They were caught sharing a bag of chips. As for Joe, he was also photographed making a purchase at Urban Outfitters.

News
>
Celebrity Gossip
March 31, 2008 06:54:57 GMT
The Hollywood rumor mill went into overdrive again when there was claim that late actor "may have fathered love child during schoolboy affair with married woman". The claim was first uttered by Heath's uncle Hadyn Ledger.

Revealed that scandal to the Daily Telegraph, Hadyn said that Heath had an affair with an older woman when he was a 17-year-old schoolboy. He allegedly got the then 25-year-old woman pregnant during their secret relationship.

News
>
Movie News
March 31, 2008 06:50:25 GMT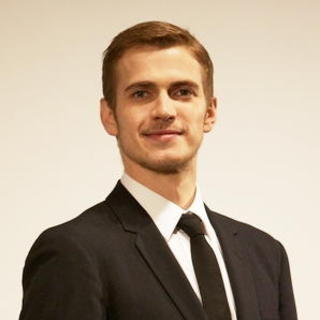 , the actor who is known as Anakin Skywalker/Darth Vader in the prequel trilogy of the notable "Star Wars" series, has been rumored to have been tapped to star in the upcoming "Justice League Mortal". According to Cinema Blend, the 26-year-old is set to play Superman in the superhero flick.

The site noted that they got the reports from one of their readers named Candace. Allegedly, the reader got in touch with one of the Warner Bros' film stars, , in a British Columbia bar in Canada and he reportedly revealed much about who is playing who, including Christensen for the role of Superman.

News
>
Movie News
March 31, 2008 06:01:41 GMT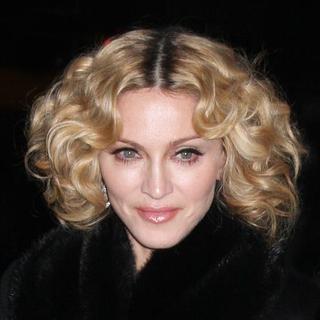 , the star of the Academy Award-winning film "Evita", has reportedly planning to return to the big screen once again. According to reports, the 49-year-old Golden Globes-winning actress for her portrayal of Eva Peron has been considering to resurrect her acting career with a remake project of the 1942 classic movie "Casablanca".

On the reports, a studio source stated, "She is still determined to make it in the movies. She and her representatives have been touting around a project which is a remake of Casablanca." Further, the pop star legend allegedly intends to modernize the film, which originally starred by Humphrey Bogart and Ingrid Bergman, and by modernizing it, it means that she wants it to be set in Iraq.

News
>
Celebrity Gossip
March 31, 2008 05:11:24 GMT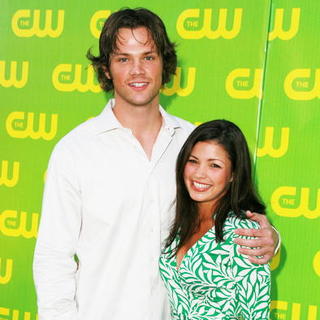 is an engaged man. The actor, best known for his portrayal as Dean Forester in TV series "Gilmore Girls", has been engaged to longtime girlfriend, actress-dancer Sandra McCoy, it has been reported.

Padalecki confirmed his engagement to Sandra at the Supernatural L.A. Convention over the weekend. No further details being made public though.

News
>
Celebrity Gossip
March 31, 2008 04:29:17 GMT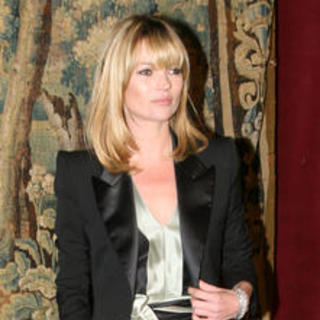 A wedding date has been set and another big party is coming for . Hot on the heels of her being reported to wed rocker boyfriend Jamie Hince this coming September at her Cotswolds home, the supermodel is said to have been planning to host a huge gypsy-themed engagement bash this summer.

Moss reportedly has confirmed to friends at a private party at Davinia Taylor's house on Wednesday, March 26 that she has accepted Hince's proposal and wants to hold a big pre-wedding bash. The mother of one told her pals, including Davinia, and , that the party has to be the biggest she has ever thrown.

News
>
Music News
March 31, 2008 04:24:24 GMT

Rapper revealed that he initially wanted rocker aka The Boss to be included on his upcoming album "" but was bumped. Speaking on the orange carpet of Nickelodeon's Kids' Choice Awards on Saturday, March 29, Nelly said that he is still hoping for it.

"I was really trying to get The Boss, but The Boss is all over the world," Nelly told The Associated Press. "It didn't really work out. I know he's interested in doing it. And I'm interested in doing it." He, whoever, would not go further to specify what kind of collaboration that they will do but revealed that people may have heard it by the end of the year. "We still might get a chance to get it off," he added. "We're saving it. We might repackage it for the holidays."

News
>
Music News
March 31, 2008 03:52:31 GMT

is officially back from their hiatus and is on the way to record their sixth studio album. Buzz on their comeback have been circulating early this month when the band starts to post updates of their status. Frontwoman has on March 28 wrote a message that they are indeed in the middle of a writing process.

It has been more than seven years since they last released an album together with the latest being the 2001 "". Gwen has since released two studio albums "" and "" but the band never ruled out reunion. The singer who is pregnant with her second child said, however, that the process may go a little slower due to her pregnancy.

News
>
Movie News
March 31, 2008 03:43:56 GMT

The blackjack drama "" has hit the jackpot at the three-days weekend North American box office, which ended Sunday, March 30, as the Columbia Pictures nailed the top spot and unseated the reigning champion "" from its #1 seat. According to an estimation made by Box Office Mojo, the and starring film has exceeded the studio expectation and opened big by grossing $24.1 million.

Said to be inspired by a true story, the film that tells about six MIT students who conspire to count cards at the blackjack tables to win millions in Las Vegas has reportedly appealed to the younger moviegoers as Box Office Mojo reported that 53% of the audience was under 25 years old. Further, the film also marked Bosworth and co-star 's biggest theatrical opening since "" which debuted with $52.5 million.

News
>
Celebrity Gossip
March 31, 2008 03:39:13 GMT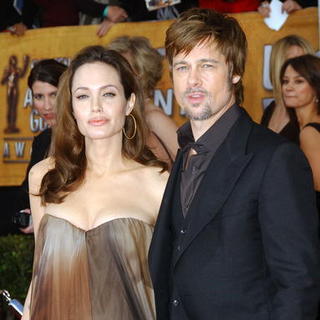 Hollywood power couple and are still singles despite rumors claimed they have exchanged wedding vows in a New Orleans church Saturday, March 29. Sources close to both actors have denied rumors of a marriage, claimed no wedding has taken place.

Photo agency X17 was the first to break the news on its Website, claimed Brangelina got married in a secret ceremony in the St. Louis Cathedral, New Orleans on Saturday. Star Magazine was the next to bring the marriage speculation to public's notice, stated in its Website that the couple married in the French Quarter Wedding Chapel.

News
>
Music News
March 31, 2008 03:24:09 GMT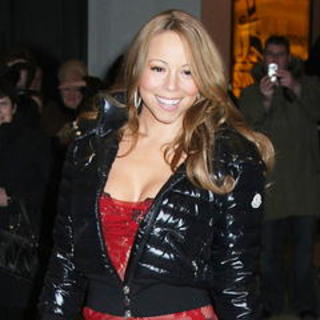 A new joint from called "Love Story" has got its way on-line in the form of a video that shows her recording for the song. The -produced song is included in the album "" that is due April 15.

"Love Story" however, is not going to be the next single lifted from the album. While the first single "Touch My Body" is cruising its way up to the #1 spot on the Hot 100 Singles chart, it was revealed during a radio interview with the diva that "Bye Bye" will be the second single. It is an emotional song that she wrote about her father who passed away in 2002.