News
>
Music News
August 22, 2007 06:35:02 GMT

Already absent in most of her bills, will make her U.S. fans wait until next year for her tour. The singer who is currently in rehab has rescheduled the tour in North America that supposes to begin this Sept. It will be re-arranged for early 2008.

A rep from Amy's label Universal said, "Due to the rigors involved in touring, Amy Winehouse has been advised to postpone her upcoming September U.S. and Canadian tour dates." With the scrapped dates, Amy will have time to "address her health". Purchased Tickets will be available for refunds at point of purchase.

News
>
Movie News
August 22, 2007 06:33:13 GMT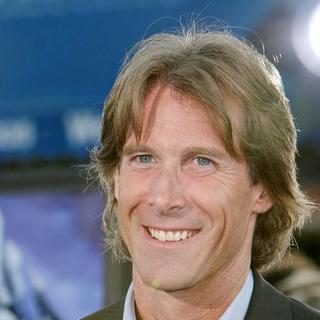 Getting pissed off following Paramount/DreamWorks Pictures' announcement to become exclusive to HD DVD in releasing movies instead of launching them on both Blu-ray Disc and HD DVD, Michael Bay had expressed his disappointment by claiming he will not do a sequel to his summer blockbuster "."

"I want people to see my movies in the best formats possible. For them to deny people who have Blu-ray sucks!" so he wrote as posted on ShootfortheEdit.com. "They were progressive by having two formats. No Transformers 2 for me!"

News
>
Celebrity Gossip
August 22, 2007 06:27:19 GMT
Launching her own line of fashion, perfume, and producing film, is now about to star in a TV movie. The hip hop mogul is joining the cast of the long-awaited adaptation of the Broadway revival of "A Raisin in the Sun."

Starring in alongside the likes of Phylicia Rashad, , Sean Patrick Thomas, , Bill Nunn and Cephas Jones, Diddy is slated to portray the role of Walter Lee Jr. The film, a three-hour production, was shot December last year and tells the story of a family's struggles in Chicago's South Side in the 1950s.

News
>
Music News
August 22, 2007 06:02:12 GMT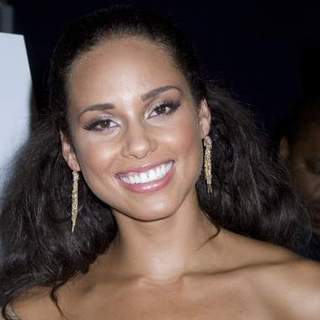 wrote in her latest blog entry that she will pull the track 'Noone' as the first single off '', now due November 6. This would be the single that will determine her mild transition to rock-funk-driven vibe that she .

On the new song, Keys promises or rather hopes that "It's a bit unexpected and something that completely surrounds you, engulfs you and sweeps you away. I hope it makes you feel good and strong and passionate and makes you scream the words at the top of your lungs. I hope it does things to you!!!!"

News
>
Celebrity Gossip
August 22, 2007 05:57:18 GMT

Just married, and his longtime girlfriend Gail Gotti.

The gangsta rapper, a member of the rap group Tha Dogg Pound, and Gail, also a rapper, exchanged vows in front of 170 of their closest family and friends in a private ceremony held at the Rittenhouse Hotel in Philadelphia, PA on Saturday August 18th.

News
>
Music News
August 22, 2007 04:57:19 GMT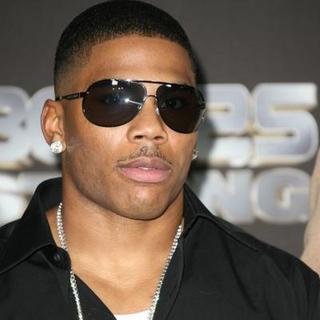 After much 'featured' appearances, it's time for to get his solo spotlight. The rapper is prepping the release of his new album called '' that is due October 16, and in the mean time, first official radio single 'Wadsyaname' is slated to give first impact.

The song that is produced by Bryan Michael Cox, samples on the piano line of K-Ci & Jojo's 'All My Life'. It is scheduled to hit the radio on Tuesday, August 28, although the track has actually leaked online on August 18.

News
>
Celebrity Gossip
August 22, 2007 04:45:43 GMT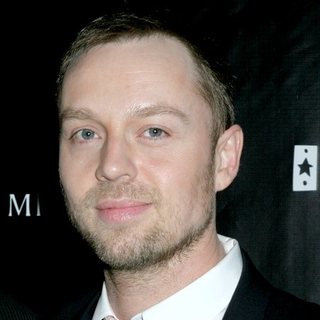 Beware of your tongue for it might get you into troubles. is the victim of his own sharp tongue. The Australian singer-songwriter was arrested back on July 22nd after allegedly made a racist remark to a London waiter.

The former front man of pop group was questioned by police on Friday August 17th after allegedly abused a male member of staff at Busaba Eathai Thai restaurant. He was released on bail and has since refused to comment.

News
>
Movie News
August 22, 2007 04:26:21 GMT

Seems the follow-up to 2004's "" has got itself a new, longer title from now on. Previously had a working title of "Alien vs. Predator: AVP2", the project has been learned to have its name changed to "" instead.

The new title was noticed to be mentioned in the latest edition of Entertainment Weekly of which site also listed the name in its Fall Movies Preview's Release Calendar section. Moreover, it is further learned that 20 th Century Fox as the studio producing the flick has already registered domain name of AliensvsPredatorRequiem.com that has yet to be activated.

News
>
Music News
August 22, 2007 04:16:14 GMT

has returned for more slender piece of his 'Big Girl You Are Beautiful'. The flamboyant singer assists the second season of U.S. series 'Ugly Betty' with a promo song theme called 'Hey Betty (You're Beautiful)'.

No significant part of the original song is changed other than the lyrics which now says "Hey Betty, Your're Beautiful". It's expected that this song will be released on the U.S. version of its single. The physical CD for this song was released in U.K. on July 23 and hit #9 in the Singles chart.

News
>
Celebrity Gossip
August 22, 2007 04:14:51 GMT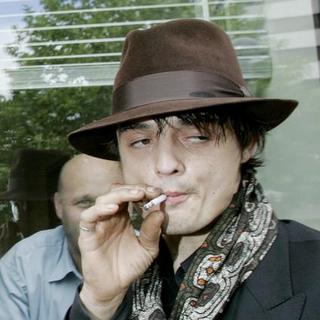 It's just "too little too late." walked free from court on Tuesday August 21st after prosecutors abandoned their case against him for breaching his bail conditions in relation to previous drugs charges which could result on his being banned from living in London.

The rocker was arrested at approximately 2:30 a.m. on Monday August 20th on suspicion of drugs possession after the car he was riding in was pulled over by London authorities in the city's Tower Hamlets district.

News
>
Celebrity Gossip
August 22, 2007 03:44:34 GMT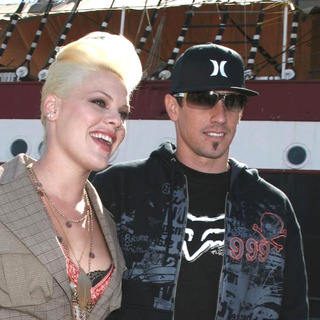 There it is, after days of chatter and speculation, 's husband Carey Hart comes to his self defense, breaking his silence over speculation he has cheated on the singer, shot down reports their marriage is on the rocks.

Motocross legend Hart told the Las Vegas Review-Journal on Tuesday August 21st, the cheating rumors are "just a bunch of trash talk. It's just a nasty rumor. Everything's fine." He, furthermore, stated he's even leaving for Europe next week to join his pop-star wife on tour.

News
>
Movie News
August 22, 2007 03:42:57 GMT
Finally commences the quest to attain its goal in getting an all-star cast for musical project "", The Weinstein Company reportedly is holding talks with the likes of , , and to get them boarded the cast.

Bardem is learned to have just received offer for the lead role of director Guido Contini while Cruz and Cotillard are in the line to play Contini's mistress Carla and his wife Louisa, respectively.

News
>
Celebrity Gossip
August 22, 2007 03:07:08 GMT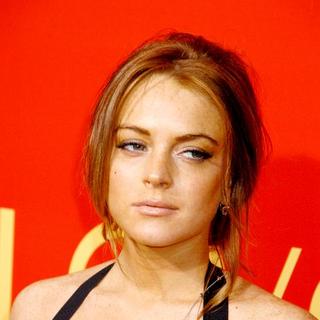 is one step closer to taste her freedom. The troubled starlet might escape prison time after the Los Angeles County District Attorney's office is disinclined to charge her with three drug-related felonies, two of which stemmed from her recent arrests for drunken driving back in May and July.

Celebrity news outlet TMZ.com has reported "there is a 'strong possibility' the Los Angeles County District Attorney's office will NOT file felony charges against Lindsay Lohan in connection with her two DUI arrests."

News
>
Movie News
August 22, 2007 02:42:22 GMT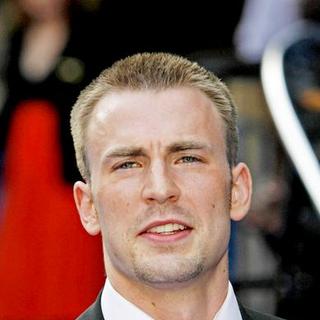 Constructing a promising lineup of cast, filmmakers of "" have successfully signed bright talents of , , , and to all take starring parts in the movie, Variety has reported.

Story follows a group of young American ex-pats who possess telekinetic and clairvoyant abilities as they hide from a U.S. government agency in Hong Kong and band together to try to escape the control of the division.

News
>
Celebrity Gossip
August 22, 2007 02:41:07 GMT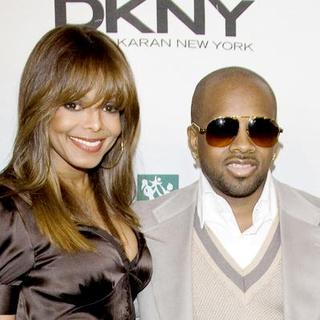 has secretly married her longtime boyfriend , it has been reported. According to internet reports the couple wed in a secret ceremony over the weekend.

The songbird and the hip hop mogul are reported to have exchanged vows in a secret ceremony in front of friends and family in an undisclosed location on Saturday afternoon August 18th. No comment just yet from the couple concerning the marriage report.