News
>
Movie News
May 23, 2008 06:46:46 GMT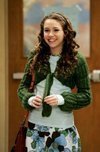 The singing sensation Hannah Montana is indeed coming home to Tennessee like what earlier. On Thursday, May 22, Walt Disney Pictures announced that the movie production of the hit television series "Hannah Montana" has already begun. The filming that is now underway is taking places in and around Nashville, Tennessee and Los Angeles.

Adding to the good news sent, the mouse house also let out the list of cast ensemble to be featured in the movie. Coming to the big screen reprising their small screen roles are as the titular character, as Robby Stewart, as Jackson Stewart, as Hannah's best friend Lilly Truscott, as Hannah's friend Oliver Oken and as Rico. Aside from the original cast, the film will also see other stars, including , , and Margo Martindale.

News
>
Celebrity Gossip
May 23, 2008 06:39:14 GMT
Love is in the air for and 's . The two spark dating rumors after they were spotted spending a lot of time together lately.

Aubrey was out to offer her support for the young male singer as he celebrated the release of his new album "" at Marquee lounge in New York City on Wednesday, May 21. Jesse, 21, and Aubrey, 24, were also spotted spending time together at Butter on Monday night, May 19 during when they were even seen in each other's arms.

News
>
Music News
May 23, 2008 06:25:48 GMT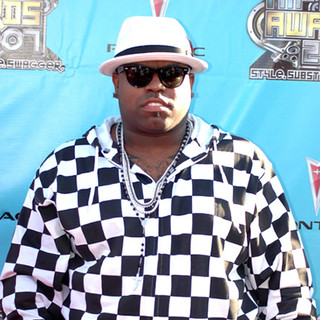 A new exciting music video from the collaboration between and for the cover of Carl Douglas' hit song "Kung Fu Fighting" has just been premiered on May 22. The music video sees Jack doing some kung-fu moves, while Cee-Lo singing most of the tune.

Beside having Jack and Cee-Lo on it, the clip also features the appearance of kids dressing up as Shaolin fighters practicing cool kung fu stuffs. Another features that can be seen on the music video, which was directed by Elliot Lester, are some clips from the upcoming movie "".

News
>
Movie News
May 23, 2008 04:58:44 GMT

Last week on May 15, fans got the chance to get the first human look of "" two main characters, Goku and Bulma, when were scanned out of a magazine and posted online. Before the excitement toned down, other scanned pictures of some other characters from the live-action movie made its way to the virtual world.

The new and better looking photos have been scanned from different Japanese magazine than the first ones. These are coming from the July 7th issue of Roadshow magazine and are exposing other notable characters, such as Master Roshi played by , Yamcha portrayed by Joon Park and Chi-Chi starred by . The pictures which can be seen via also show Goku and Bulma in different poses compared to the Weekly Young Jump's scans.

News
>
Celebrity Gossip
May 23, 2008 04:52:28 GMT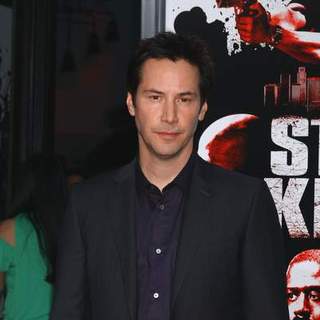 Have just been hit with romance rumors, and can finally feel relieved as his representative has put the brake on the false on-set romance rumors. The two film stars are not dating, the representative insisted.

Star magazine recently ran a story that suggested both '80s icons, who are co-stars in the upcoming comedy-drama flick "", are dating. The publication claimed the twosome got really cozy, adding that "they are also always hugging on the set". It's been claimed that "the chemistry is really electric."

News
>
Music News
May 23, 2008 04:49:37 GMT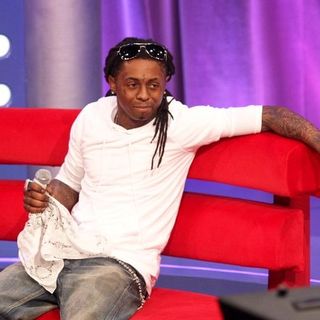 's hit single "Lollipop" still hasn't lost its charm on the U.S. music charts as it managed to take the top spot again on the Billboard Top 100 chart. The song regained its #1 spot after topping it three-weeks ago.

On this week's edition, Wayne's single climbs from 3-1 switching places with last week's chart topper ' "Take a Bow". Meanwhile, the #2 position is still being kept by with her "Bleeding Love" track.

News
>
Movie News
May 23, 2008 04:16:00 GMT

Awhile back reports coming in had claimed that the fourth installment of "Terminator" franchise would start its production on May 12. However, the speculation proved to be misleading. On Thursday, May 22, Warner Bros. Pictures have sent out press release on the action movie's actual timing and location of the production stating that the principal photography of "" have begun on May 5 in Albuquerque, New Mexico.

Aside from announcing the start of production, the studio also give out more information to the film's storyline. If before the plot was constricted only on the fact that Marcus Wright is the central figure in the movie and John Connor having survived the nuclear bombing leads a group of survivors in a struggle against the killing machines, the press release brings in more elaborated plot. In the newly outed storyline, it is partly explained who exactly Marcus is and how he and Connor come together.

News
>
Music News
May 23, 2008 04:08:35 GMT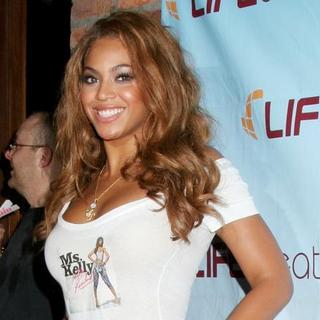 Not only working on her new album, reportedly will be doing another music project. According to the recent news, Beyonce is being lined-up to sing a theme song for the upcoming James Bond movie "" replacing who pulled out from it.

Reports claim that Beyonce is still in talks with the movie's executives and if the deal goes through she will be singing the track written by Amanda Ghost. Beside working with Amanda, on the song the "Crazy In Love" singer will also team up with the legendary Bond music composer John Barry.

News
>
Celebrity Gossip
May 23, 2008 04:01:10 GMT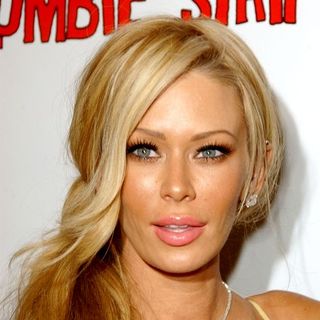 Having been retired from adult-film-making industry, is now focusing most of her attention and energy to form a family. Speaking on that matter, the retired porn star has revealed her willingness to be like , staying unmarried and having kids.

"Two failed marriages. [Marriage] is really just a piece of paper," so she told US Weekly on her decision not get married again. "I think I'm gonna stay unmarried," she added.

News
>
Movie News
May 23, 2008 03:28:05 GMT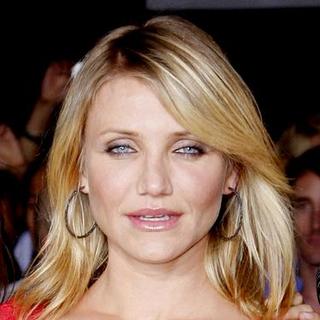 In every movie she has appeared whether playing a supporting role or the star itself with a long or short hair cut, has always been seen as the radiant blonde. However, it seems that for the sake of really getting in touch with her latest role in "", the former model turned prominent actress is willing to let go of her beautiful golden locks and goes completely bald on-set.

Portraying a mother supporting her young daughter who is battling leukemia, the 35-year-old actress is required to appear hairless in the drama movie and that is exactly what the co-star of in "" does. With the help of a fitted cap, the actress who gives voice to Princess Fiona in "Shrek" series was while filming for the adaptation movie at the Santa Monica Pier on Wednesday, May 21.

News
>
Music News
May 23, 2008 03:23:55 GMT

It seems that is hooked with doing collaboration. After recently teaming up with , the singer plans another duet. Reports said that the "Umbrella" singer will be recording a track with her rumored boyfriend, .

The news surfaces after a source told Star! Magazine that Rihanna and Chris will record a song together with the help of her mentor . "Rihanna is impressed with Chris' voice. It was a natural step for her to say, 'Let's do a duet. She's asking Jay-Z to look around for a beat for the two of them, something sexy and snazzy," the source said.

News
>
Celebrity Gossip
May 23, 2008 03:22:33 GMT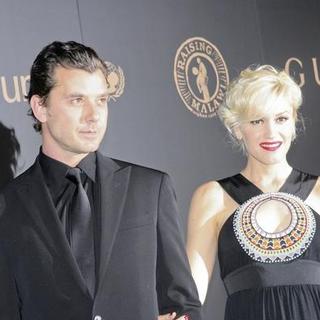 Is pregnant with her second child, apparently has spicy food cravings. The songbird and her husband have been spotted dining on spicy Mexican. Sources who saw them claimed to have seen the mother of one couldn't get enough of the chips and hot salsa.

"Gwen's been carrying around a mini bottle of Tabasco in her purse," one of her friends told OK! "She says she only has three categories of food she likes right now: hot, hotter and hottest!"

News
>
Celebrity Gossip
May 23, 2008 02:54:33 GMT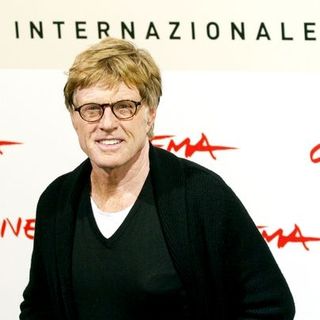 While most men of his age are busy playing with their grandkids, 's life has just begun. The Academy Award-winning actor has announced his engagement to longtime girlfriend Sibylle Szaggars, whom he's been dating since 1996.

"We are engaged and very happy with that. She is my fiancee and that says everything, doesn't it?" so he told German magazine Bunte. The couple have not yet set a date for the wedding though.

News
>
Music News
May 23, 2008 02:41:58 GMT
After having trouble over his recent gig for the "Glow In The Dark Tour", has to face another one. This time Kanye is facing a lawsuit made by Kathleen Firrantello, the daughter of late jazz musician Joe Farrell, who accused him of using her father's music without an approval.

Kathleen didn't only file the suit against Kanye, but she also charged other musicians , , and also those artists' recording companies, Def Jam Music Group and its label Roc-A-Fella Records, Universal Music Group with its labels Interscope Records, Geffen Records and A&M Records and Vivendi. The suit naming those artists and labels was filed in the U.S. District Court in New York City, on Thursday 22.

News
>
Celebrity Gossip
May 23, 2008 02:37:26 GMT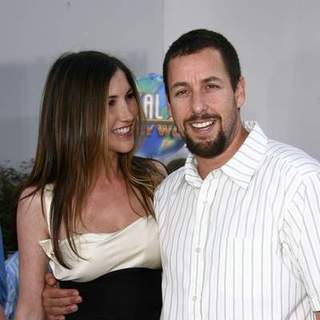 Has already had a two-year-old daughter, is about to become a father for the second time. The comic actor told on "The Tonight Show" Wednesday, May 21 that his wife Jackie Titone is pregnant with their second child together.

"We're having another baby. (Jackie) is pregnant," so he said. Is nearly four months pregnant, Jackie according to Sandler is suffering big time with morning sickness. "She's very sick. She's going through a lot," he told Leno. "My wife gets it very bad, she vomits a lot - morning, afternoon, the whole deal."