News
>
Celebrity Gossip
June 25, 2008 08:37:22 GMT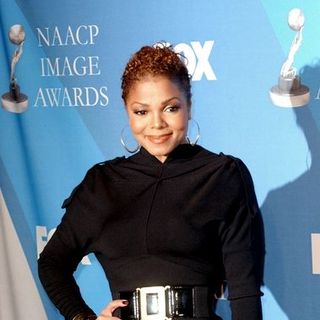 is channeling her diverse inner creativity and finally comes up with a lingerie line. The singer-actress who's currently busy with her Rock With U World Tour has revealed that she's about to launch her own lingerie line before the end of the year.

Janet revealed her new business venture at the Versace menswear show on Saturday, June 21 during Milan Fashion Week in Italy. She didn't give much info about the line though, simply said that she's "working on it."

News
>
Celebrity Gossip
June 25, 2008 08:26:20 GMT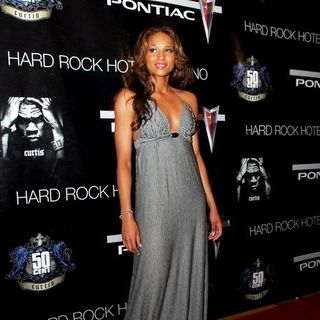 Is a singer, songwriter, and actress, sure has so many projects in the pipeline. But that won't stop her from adding another career into her resume. She reportedly has signed a contract with modeling agency Wilhelmina and even is planning to launch her own line of clothing.

Speaking about her latest venture into the fashion world, the R&B singer commented, "Modeling has always been one of my aspirations." Her deal with Wilhelmina will see her featured in its clothing and fragrance campaigns.

News
>
Celebrity Gossip
June 25, 2008 08:01:22 GMT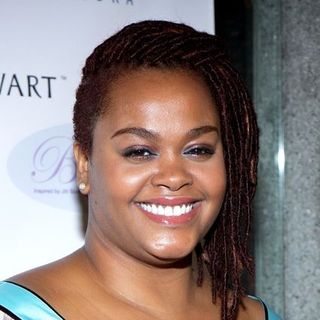 It's official, is engaged. The R&B singer, who's often addressed as soul diva, is engaged to Lil' John Roberts, the drummer in her band.

Jill was singing "He Loves Me (Lyzel In E Flat)" at a concert in Carnegie Hall, Scott on Friday, June 20 when Roberts suddenly presented her with a bouquet of flowers and a kiss. She then made public the news, telling their engagement to the crowd who then gave her wild cheers and applause.

News
>
Movie News
June 25, 2008 07:58:51 GMT

It is no longer a secret that "", the third installment of Disney's hit animated film "Toy Story", will be made into a 3-D movie and that in it, Woody and his toy-box friends will be left at a day-care center since Andy is heading for college. But, what's more can be shared about the upcoming movie? Apparently, fans can expect to see one particular character to be a hero in the movie, but it won't be Woody or Buzz Lightyear.

Talking about the one last adventure lays in front of the band of toys, John Ratzenberger, the actor filling the voice of Hamm the Piggy Bank revealed that in "Toy Story 3", a character other than Woody or Buzz Lightyear taking the center stage would be his character, Hamm. "Hammy is a villain in the beginning of the movie," gushed the 61-year-old. "[But then], Hammy becomes a superhero. You'll see."

News
>
Music News
June 25, 2008 07:47:52 GMT

After committing their future by signing a three albums marketing deal with Sony BMG, finally revealed the details about their new studio album. The English rockers have announced the title and release date for their new LP.

On their the band stated that their seventh studio set will be titled "Dig Out Your Soul" and it is being scheduled to hit the stores on October 6. Beside announcing their new set's title and release date, the rockers also confirm that "The Shock Of The Lightning" will be first single from the new record and it will be spawned on September 29.

News
>
Celebrity Gossip
June 25, 2008 07:31:24 GMT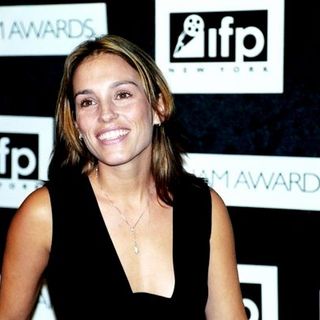 Is no stranger to acting and singing, will soon add motherhood into her career resume. The actress, singer-songwriter, and musician is pregnant with her first child, People reports.

A representative for Johnson confirmed to the publication that the star is expecting her first child in late fall. The exact due date was not mentioned though. The baby's father is her fiance Oliver Giner.

News
>
Movie News
June 25, 2008 07:22:25 GMT

In late May, buzzes have hyphened around the possibility of "" sequel with its leading actor expressed his interest in going back for the follow-up movie. At the time, it was reported that whether screenwriter Mike White will be back for the sequel is yet unknown. But, on Sunday, June 22, White came out with a great news for fans.

While talking on a panel at the 2008 Los Angeles Film Festival, the scribbler revealed that he has finished the draft for the second "School of Rock" movie. "I actually just completed a draft of what's potentially the sequel," the writer of "" shared. "and I'm still, like, crying as I'm writing the script. I try to come at it from a personal place..." He further revealed that though he has turned in the draft, he doesn't have any idea whether the movie will be made or not.

News
>
Celebrity Gossip
June 25, 2008 07:16:20 GMT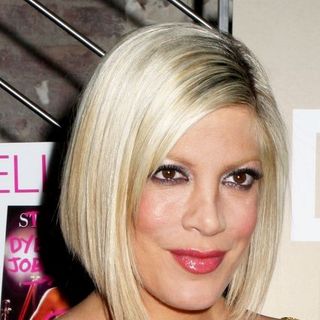 Finally has the baby girl she's been dreaming for so long, proudly debuts her newborn infant Stella Doreen McDermott on the latest issue of OK! magazine. The actress graces the cover of the publication with Stella in tow.

"Tori's Miracle Baby Girl," so read the headline. "The happy mom shows off the 'surprise of her life,' little Stella. 'I never thought I'd have a daughter!'"

News
>
Music News
June 25, 2008 07:11:43 GMT

are serious with their legal threat against the website that leaked 9 of their songs from the band's long awaited LP "" and proving it the band have even asked the help from the higher rank of the U.S. authorities. The band reportedly have called in the assistant of FBI to investigate the website, Antiquiet.com, that was leaking their songs.

According to the latest reports, the website owner Kevin Skwerl was being visited by two FBI agents on June 23, at lunch hour and on June 24, at 7:00 A.M. The agents were asking Kevin where he got the GNR's tracks from and asked him to hand over the original files of the songs. Unfortunately, he could only give them the copies since he has erased the original ones.

News
>
Movie News
June 25, 2008 06:53:14 GMT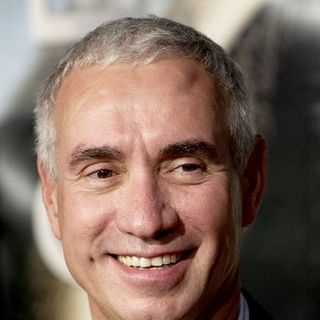 In summer of 2009, "", another epic movie from the man who has delivered blockbusters movies, such as "Independence Day" and "", will be screened in various theaters across the country. Still, the movie is said earlier to only tell about a global catastrophe and heroic struggles of the survivors without any further elaboration. Now, a more detailed story containing major spoilers has leaked out.

Posted in an article by Latino Review, the story reportedly begins in the year of 2009 when an American scientist, Professor West, rushes to a research facility in India to meet his colleague, Satnam, who has found out that there have been severe storms on the surface of the sun which are affecting the Earth in a very dangerous way. With that in mind, the professor then contacts his friend Adrian Helmsley, who happens to be a young scientific advisor to U.S. President Wilson, to inform him of the findings. But, the attempt fails.

News
>
Music News
June 25, 2008 06:44:14 GMT

The status of "Camp Rock" sequel has moved from being in talks to be in pre-production. The musical TV movie starring popular boys band , has been confirmed by Disney Chanel to have its follow up next year after a warm reception from the audience.

"Camp Rock" that was on June 20 by the mouse house's TV channel, absorbed as many as 8.9 million viewers and became Disney's second most-watched original movie after "High School Musical 2" that opened with 17.2 million viewers in 2007. The TV movie has since been re-run on ABC and ABC Family and add around 7 million more viewers.

News
>
Music News
June 25, 2008 06:39:18 GMT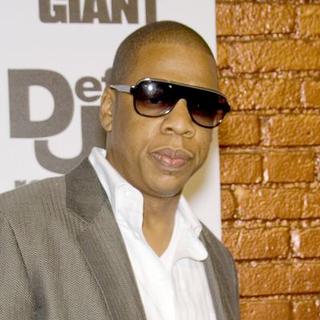 A special stuff reportedly is being set by to treat his fans at his upcoming performance at the Glastonbury festival on June 28. The media stated that the rapper might be going to play a cover of 's hit song "Rehab" at the festival.

The speculation occurs after Jay-Z performed the song on his warm-up gig, before heading to Glastonbury, at the Hove Festival in Arendal, Norway on June 23. Beside playing Amy's song, at the Hove festival the rapper also covered other songs, such as 's "Umbrella", 's "Smack My Bitch Up" and 's "American Boy".

News
>
Celebrity Gossip
June 25, 2008 06:36:57 GMT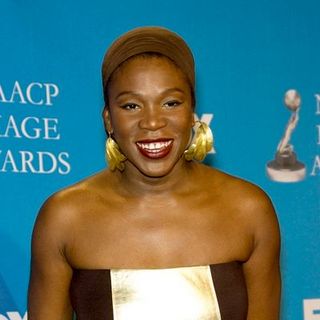 Gained major popularity in entertainment industry as an R&B singer, is the latest star to hit Broadway. She's set to make her Broadway debut, headlining a new production of Ntozake Shange's play, "For Colored Girls Who Have Considered Suicide When the Rainbow Is Enuf."

, serves as producer, announced Tuesday, June 24 alongside DreamTeam Entertainment Group that the Grammy Award-winning artist is joining the cast of the play. Preview performances are to begin August 19 at Broadway's Circle in the Square Theatre. Opening night is scheduled for September 8 later this year.

News
>
Celebrity Gossip
June 25, 2008 06:11:55 GMT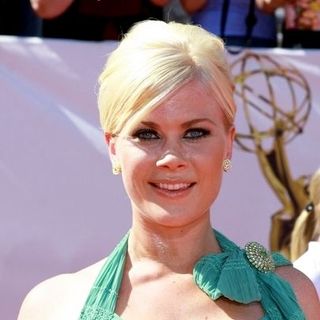 Good news comes from . The soap opera actress is pregnant with her second child, People reports.

Sweeney, who is best known for her portrayal of Samantha "Sami" Gene Brady on the American soap opera "Days of Our Lives," revealed the news to the cast of the season 6 of NBC's reality TV show "Biggest Loser" Monday, June 23. "She told them that, in a season all about family, hers is about to get bigger," her representative confirmed in a statement.

News
>
Movie News
June 25, 2008 04:54:09 GMT

On Tuesday, June 24, night, the Academy of Science Fiction, Fantasy and Horror Films celebrated the top works done in science fiction, fantasy, and horror in feature film by handing out statuettes for the 34th Saturn Awards at the Universal Hilton Hotel in Universal City. Coming out as the dominating champion was Walt Disney Pictures' musical film "".

Though the movie that blends live-action, traditional animation and CGI technique was earlier outshone by "" which earned ten Saturn nominations compared to its three gongs, the Kevin Lima-directed movie managed to nail all of its counts making it to be the movie which brought the most prizes home. On the special night, it was hailed to be the Best Fantasy Film and its leading actress as well as its composer Alan Menken were given each kudo for Best Actress and Best Music respectively.