News
>
Movie News
September 18, 2008 06:30:18 GMT

Lionsgate Films have premiered the full-length trailer of "". Considerably longer than the , the brand new footage invites viewers to imagine the magical adventure awaiting, teasing with more glimpses into the adventure fantasy film before the movie itself makes its way to the theaters on January 1, 2009.

A timeless adventure tale of imagination, "Inkheart" centers its story on 12-year-old Meggie Folchart, a daughter of a gifted man named Mo. When Mo's ability to bring characters from books to life by reading the books aloud causes him to be kidnapped by a fable book's villain, it is left to Meggie to save him, putting her in a magical adventure that she has only read about in books.

News
>
Music News
September 18, 2008 06:25:49 GMT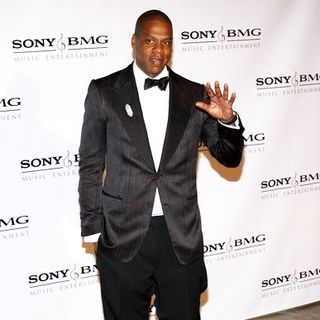 is reportedly hooked up with Norwegian music production house StarGate, to form a new record label. Called StarRoc, the new label is said to mark Jay-Z's global power move in the music industry.

No statement is available to confirm the issue. However, the gossip continues floating in the media with a saying that duo powerhouse StarGate producers, Tor Erik Hermansen and Mikkel S. Eriksen, have reportedly relocated their production studio to Jay-Z's Roc The Mic Studios as part of launching the new company.

News
>
TV News
September 18, 2008 06:23:50 GMT

on Tuesday, September 16 episode of "" that the father of Kelly's four-year-old son Sammy is Dylan McKay and Kelly's depicter, gave an interview to , talking about what the future may hold for her character after the revelation. To the publication, Garth said that there may be "more surprises in store" awaiting in the coming episodes that have something to do with Dylan.

Asked about how the team came up with the choice of having Dylan as the father, Garth admitted that "it was very confusing" but thought that the reason was because "Kelly and Dylan had such a passionate relationship in the past. Their relationship was so heated. It was kind of undeniable." She added that there was also a 50 per cent chance initially that Brandon Walsh () could be the father.

News
>
Music News
September 18, 2008 05:07:07 GMT

Teen band sensation are featured in an outdoor billboard advertisement placed in New York's Time Square. Holding big yellow speaker in his hand, together with his other brothers show their supports for the launch of MySpace joint venture with some major labels, including Sony BMG, Universal, and Warner Music Group.

Other big names to appear in the outdoor commercial ads are rapper and . The British singer is shown drinking her soft drink from a plastic glass on the billboard campaign with a bold white statement saying, "Music that makes me move."

News
>
TV News
September 18, 2008 05:03:51 GMT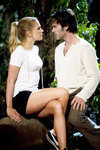 Going from 1.4 million in its first airing to 1.8 million in the second episode, "" will be renewed for a second season. The new HBO TV series about vampires living with human being, will get its second season production in 2009 in Los Angeles and its air date in summer that year.

President of Programming Group and West Coast Operations, Michael Lombardo said, "We are absolutely thrilled that the critics and our viewers have embraced TRUE BLOOD." He added a complimentary to the series' creator, saying "Alan Ball has done it again made an addictive series that is unlike any other."

News
>
Celebrity Gossip
September 18, 2008 04:38:19 GMT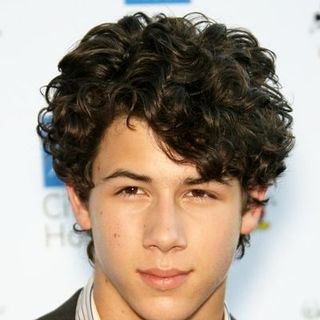 Keeping his 16th birthday low key, gets a pooch as a birthday present from his family and he names it Elvis. It is reported that he takes the name from his favorite musicians, and .

Nick, the youngest of the , turned 16 years old Tuesday, September 16. And instead of having a star-studded bash, he preferred to spend his big day happily walking around his neighborhood in Toluca Lake, California. He took Elvis along with him. He and the golden retriever were seen together again on Wednesday, September 17.

News
>
Movie News
September 18, 2008 04:35:17 GMT

Two clips and one featurette from Howard Deutch's "" are coming out in support of the promotional effort for the romantic comedy. One of the clips entitled "Novelty Dildos" displays leading character Kate having a girl talk with her roommate, while the other one called "Dirty Houdini" focuses on Tank telling a bunch of boys about 'dirty houdini'.

Meanwhile, the featurette brings viewers deeper into the story. It plays out never before seen footage from the film as well as explains each character and the plotline from the point of view of the film's stars as well as its producer Josh Shader. It also shows behind-the-scene footage revealing the on-the-set filming of the romantic comedy.

News
>
Celebrity Gossip
September 18, 2008 04:14:56 GMT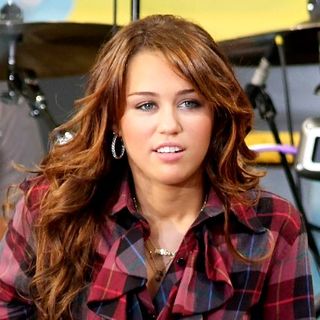 Despite her representative and friend's denial, keeps adding fuel to the rumors that she's dating underwear model . After two previous dates, the twosome were spotted together again, going on their alleged third date on Wednesday, September 17, visiting Universal CityWalk in Hollywood, L.A.

Miley and Justin weren't all alone. They were joined by her mother Leticia Cyrus, sister Brandi and her boyfriend. Happily posing for the cameras with some of her fans, Miley looked relax and seemed to be enjoying her time very much.

News
>
Music News
September 18, 2008 04:14:35 GMT

Punk rock band are now in the middle of filming a music video in support of their first single called "Re-Education (Through Labor)". The song, which supposedly speaks of the human rights and labor violations occurring in modern day China, will appear in the band's upcoming fifth studio album, "", which is due for release on October 7.

The music video is confirmed to be directed by Kevin Kerslake, the same guy who helped making their "To Be Loved" music video. The preview of the video shows that the band's video will feature some dangerous stunts from several motocross racers.

News
>
TV News
September 18, 2008 04:12:32 GMT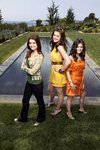 A clip has been given by The CW for the next week's episode of "". The clip entitled "Breakfast Talk" is taken from the 1.03 episode called "All About What You Really, Really Want" which will air on the network on Tuesday, September 23.

When Rose is told that she will have to repeat her freshman year of high school at the exclusive prep school she and Sage attend, Megan requests a meeting with the headmaster, Jacob Cassidy (guest star ). Jacob turns out to be young and handsome, and Megan is temporarily thrown by the flirtatious vibe between them, but quickly regains her composure and convinces him to give Rose another chance to bring her grades up.

News
>
Movie News
September 18, 2008 04:05:58 GMT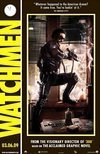 The possibility of "" getting a sequel has apparently being discussed. Talking to MTV News about it recently was , the actor who portrays Nite Owl in the flick. "It's all been talked about," he revealed. "Financially, they like to do that. But all of us, [director] Zack [Snyder] included, all go, 'How on Earth could you do a sequel or prequel?'"

When asked further whether he is interested to reprise his role if the sequel is indeed developed, Wilson came out with a green light stating, "Certainly, artistically, I can't fathom how it would happen. But hey, if Alan Moore writes it, I'd love to read it." He also noted that he has a clause in his contract that allowed for sequels, but was quick to explain that such clause is fairly standard in superhero films' contracts nowadays.

News
>
Celebrity Gossip
September 18, 2008 03:46:39 GMT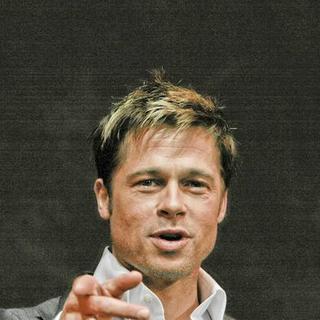 Previously raising eyebrows after saying that he and longtime partner won't get married until everyone in the United States, including the gays, has the same right, has made a donation to fight the ban of gay marriage in Massachusetts and California where gays have won the right to wed. He has on Wednesday, September 17 donated $100,000 to the "No on Prop 8" campaign to fight California's November ballot initiative, Proposition 8, which attempts to overturn the state Supreme Court's decision of legalizing same-sex marriage.

"Because no one has the right to deny another their life, even though they disagree with it, because everyone has the right to live the life they so desire if it doesn't harm another and because discrimination has no place in America, my vote will be for equality and against Proposition 8," Pitt said in a statement about the donation he made. His political and philanthropic adviser, Trevor Neilson, told The Associated Press, the movie hunk was surprised that his celebrity pals had not donated more money to support the battle against Proposition 8.

News
>
Movie News
September 18, 2008 03:22:45 GMT

"" has got two new television spots. Courtesy of The Movie Box, the pair of promotional videos present similar compilation of clips in different time limit. While the first one is shorter ending in 32 seconds, the second one takes more than a minute and provides deeper look into the "" sequel, letting out the discussion between villains Dominic Greene and Elvis over James Bond, the high-octane action sequences, the heart-to-heart conversation between Camille and Bond, and many others.

Following once again as the superspy agent 007 in one of the most complex missions he has ever done, "Quantum of Solace" picks up literally hours after the end of "Royale". It tells Bond throwing himself to a mission to uncover the truth behind the betrayal of the woman he loved, Vesper Lynd, leading him to a mysterious organization led by Dominic Greene who strives to dominate one of the world's most important natural resources.

News
>
Music News
September 18, 2008 03:14:02 GMT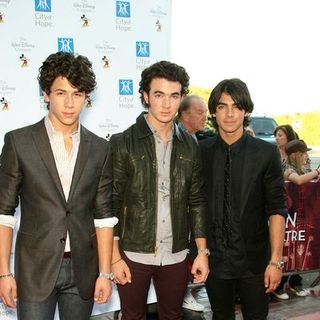 give fans a quick preview for the fourth episode of their video blog series, "Band in a Bus". This time, the thirty-second video is called "Going Crazy" and it reveals their journey on the road while dropping by in several places to do live performances.

The band say that they are actually quite bored with all the same activities that they do in the bus. However, the band who recently reveal their desire to work with for their next project, explain that fans are "the best energy drink" that keeps them alive.

News
>
Music News
September 18, 2008 02:47:53 GMT
is the teen sensation dubbed the new 'it' girl of pop, and it's easy to see why. She has an album coming up shortly on September 23, a guest slot on ' tour, and several TV movie projects under her belt.

AceShowbiz takes the honor of having her as the and interviewing the starlet, peeling what she holds for the future, her experience as a teen idol as well as her relationship with the Jonas boys.