News
>
TV News
December 17, 2008 02:53:29 GMT

The CW have released two webclips that give a sneak peek to the new episode of "" when it returns on January 6, 2009. The first one, titled "Goodnight Annie", shows Annie's face-to-face encounter with Sean while the second one, called "Unbelievable" is on Kelly coming to Brenda's front step.

Sean, who only showed up recently claiming to be Harry's illegitimate son with Tracy Clark, thought that Annie would believe him but he decides to take a paternity test to convince everybody. Speaking of this Sean character, who portrays his half-sister, Naomi, said "There is a possibility that Josh Henderson's character isn't our brother at all. He kind of goes away for a while. So that leaves the question, who is my brother?"

News
>
Movie News
December 17, 2008 02:49:47 GMT

After by Access Hollywood, "" trailer has made its way out via Yahoo! Movies. Uncovering more of the story behind 's character search for his perfect best man, the trailer follows the newly engaged and successful real estate agent on a series of bizarre and awkward "man-dates" which leads him to his newfound "bro".

Exploring what it truly means to be a "friend", "I Love You, Man" is directed and penned by "" director John Hamburg. Joining Paul Rudd in the cast ensemble are , and among others. Before it is debuted wide in the U.S. on March 20, 2009, it will kick off the South by Southwest (SXSW) Film Conference and Festival on March 13, 2009.

News
>
Celebrity Gossip
December 17, 2008 02:34:27 GMT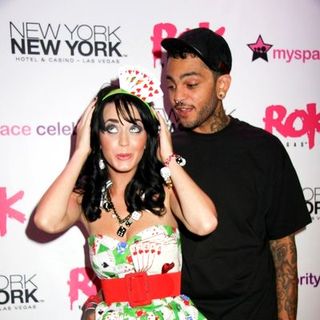 Rumors have been mounting that and her boyfriend of band are engaged. The New York Daily News' Gatecrasher is the first to bring that matter to public's notice.

Travis, who's been dating Katy since last year, is claimed to have popped the question during a recent romantic break to the French capital, Paris. His proposal reportedly was unconventional that was by kissing the music star with a diamond ring in his mouth.

News
>
Music News
December 17, 2008 02:29:30 GMT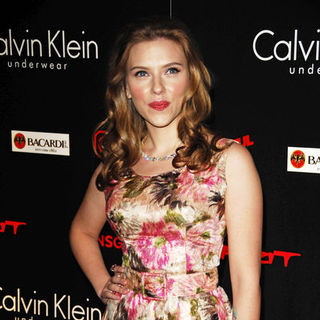 revealed her plan to enter the recording booth for sophomore studio album. "I would love to do another album," the actress told MTV while promoting her forthcoming movie "".

Unlike her previous effort "" which mostly carried the cover version of ' songs, this follow-up record will tackle original materials. "I don't think I'd do covers, so it'd be a project that I have to dedicate myself to," she said. "I feel like that's something for the future."

News
>
Movie News
December 17, 2008 02:14:45 GMT

Another photo from "" has leaked out. This time, it displays 's Hermione. Coming from ScarPotter, the new picture presents Hermione in The Great Hall looking a bit worried with her hands holding on what seems to be the latest issue of The Daily Prophet.

On related news, has come up with a "Half-Blood Prince" set visit report. In it, Watson gushed that the sixth Harry Potter movie is leaning toward the romantic comedy genre. Providing reason on the movie's tone, she pointed out on some physical humor played by Cormac McLaggen during Slughorn's party and the dynamic between her character and Ron. For the latter, she said, "They're both in denial about their feelings."

News
>
Celebrity Gossip
December 17, 2008 02:06:30 GMT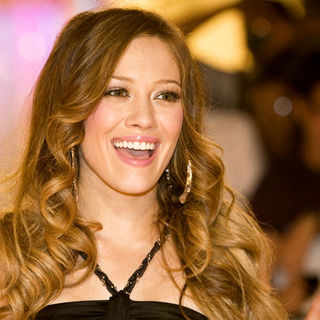 In companion to her saucy poses for some pictures featured on Maxim's January 2009 issue, also discusses with the magazine such major issues like her virginity and the false media stories about her. Besides, she also breaks her silence on her love relationship with boyfriend Mike Comrie.

"You know what? I was quoted saying I was a virgin, but I absolutely did not say that," the former teen actress tells Maxim when referring to a published 2006 interview with Elle, which quoted her as saying "It's harder having a boyfriend who's older because people just assume. But [virginity] is definitely something I like about myself. It doesn't mean I haven't thought about sex, because everyone I know has had it and you want to fit in." Refusing to discuss the issue further, she insists, "That's nobody's business but my own."

News
>
Music News
December 17, 2008 01:48:30 GMT

A music video supporting 's song "Sooner or Later" has been debuted. According to Emmett Malloy, one of The Malloys who directed the video, "It's really about the market kinda going down and it ends in a pretty hopeful way."

Starting with scenes showing worried faces of people working in a stock market following the crashing down of the business, it also captures the band's members , Chad Hugo and Shay Haley cleaning floors and windows of the building as janitors. Nearing the end, professional skateboarder Rob Dyrdek is seen approaching them with two small paper bags full of money.

News
>
Movie News
December 16, 2008 09:26:36 GMT

"" theatrical release is fast approaching and in support of the family comedy's debut, five clips from the movie have been laid out. Compiled into one player, the snippets serve up to be the extended version from some of the scenes in the trailer, like the one entitled "I am a Nerd".

Other clips present more sneak peeks into the movie. "You Did Not Just Do That", for example, displays the time Skeeter slams the door while Jill is still talking to him. Another one, "Incinerated", previews how the kids twist the story's ending planned by Skeeter, causing Skeeter to be in fear of his life.

News
>
Music News
December 16, 2008 08:21:29 GMT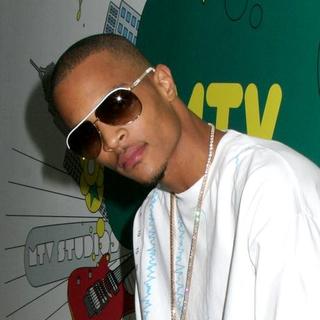 In an interview, revealed that he will not debut "Swing Ya Rag" music video after Gucci and Louis Vuitton, two companies mentioned in the song's lyrics, are not happy that they may be full-on visuals for the record. According to MTV, the "Live Your Live" singer also said that he has no intention to film another video to replace the pulled-out one.

"We spoke to them. The video, it's done. But I guess it's one of those corporate things where they don't wanna be associated or affiliated with a certain type of brand," T.I. said in a statement. "A T.I. video ain't the best look in their eyes right now. No harsh feelings."

News
>
Movie News
December 16, 2008 08:08:07 GMT

Three "" fresh clips have been put forward by IESB. Entitled "Plenty of Time", "Not All Like Him" and "North Africa", each of the clips presents a scene with main character, Colonel Claus von Stauffenberg played by , as the center of attention.

While the "Plenty of Time" clip focuses on the time von Stauffenberg and his fellow resistance member assemble two bombs in his office, the "Not All Like Him" clip shows him demanding a certainty that the dangerous operation has the chance of success. The last one, "North Africa", follows von Stauffenberg in North Africa where his troops is being attack from the air.

News
>
Movie News
December 16, 2008 07:44:59 GMT

As soon as Summit Entertainment came out with the official release date of "New Moon", casting reports for the first "" sequel rushes in. In the latest update of the sequel, MTV News has confirmed that both "" star and "The Scorpion King 2: Rise of a Warrior" actor Michael Copon are on the run to star in the movie.

27-year-old Barnes reportedly is eyeing to join the vampire drama series as a mind-reading vampire named Aro whose encounter with Edward and Bella in the movie helps to shape their destiny together. Meanwhile, 26-year-old Copon is campaigning to play the new Jacob Black the studio are looking for in replacement of .

News
>
TV News
December 16, 2008 07:14:56 GMT

The third volume of "" has just ended and the show will return with the fourth one on February 2. A promo introducing the new volume which is titled "Fugitives" has been released along with a preview of the first episode of the new chapter. The "Fugitives" sneak peek was played during the final minutes of episode 3.13 that wrapped up the third volume on Monday, December 15.

No title has been suggested for the first episode of "Fugitives" but from the clip, it looks like there would be a large scheme to have all the superheroes gathered in a sanctuary where they are considered harmless to the public. In the "Fugitives" clip, it is shown that Nathan is in a secret meeting with the president of United States, to seek his help in having all the heroes including Claire, Hiro and Matt, captured.

News
>
Music News
December 16, 2008 07:11:54 GMT

A music video in support of "" soundtrack "Go All The Way (Into The Twilight)", which is performed by Perry Farrell, has been outed. The video is reportedly directed by Andrew Bennett, who also helped shooting "Rockstar" music video.

Beside featuring Perry Farrell's "Go All The Way (Into The Twilight)", "Twilight" also includes 's "Decode" and "I Caught Myself", 's "Supermassive Black Hole" as well as 's "Leave Out All the Rest" among others.

News
>
Movie News
December 16, 2008 06:50:30 GMT

Rumor has it, the third "" movie has been given its release schedule. Unveiling several film release schedules, Dark Horizons reported that an upcoming release schedule for Germany has uncovered that a second "Transformers" sequel has been set to be debuted in theaters on June 29, 2011.

The news came before words on a follow-up movie for "" even make their rounds, in fact "Revenge of the Fallen" itself won't be available on the U.S. big screen until June 26, 2009. DreamWorks have yet to issue any confirmation nor denial on the proposed release date of "Transformers 3".

News
>
Movie News
December 16, 2008 06:44:32 GMT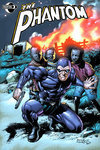 There will be another film about The Phantom, a superhero in skin-tight purple suit who fights the evil off his African jungle. An Australian production company called Sherlock Symington Productions has secured the rights to have "The Phantom Legacy" filmed in the country within the next six to nine months with a budget of 130 million Australian dollars aka USD87 million.

Scriptwriter Tim Boyle, however, explained to The Associated Press on Tuesday, December 16 that it is not a sequel to the 1996 adaptation movie "The Phantom" that starred as the titular character, but rather, "a fresh look at the origins of the Phantom set in the present". In the phone interview Boyle said, "One of the things that I always questioned about the Phantom is why the Phantom legacy keeps passing down from generation to generation. To me, what would be interesting is seeing the son that didn't want to be the Phantom."