News
>
Music News
November 08, 2007 03:16:02 GMT

The award giving at this year's Country Music Association Awards continues with more names called up to the stage. Some winners including , and the event's big nominee have been .

After was named 'Vocal Group of the Year', it's time for to earn their 'Vocal Duo of the Year'. Member Kristian Bush bid a 'thank you' to fellow duo performer, on the acceptance speech. Strait then took his second winning at the event, 'Album of the Year', for ''.

News
>
Celebrity Gossip
November 08, 2007 03:11:27 GMT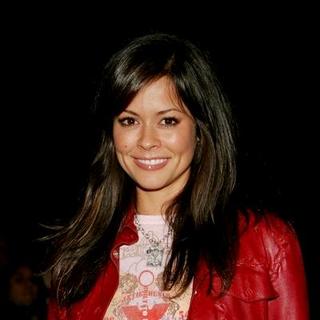 A fourth child is just around the corner for and actor fiance .

Words are mounting that the television personality and model, known for hosting "Wild On!" (1999-2002) and "Rock Star" (2005-2006), is pregnant again.

News
>
Celebrity Gossip
November 08, 2007 02:49:12 GMT

Pictures speak lauder than words. She herself remains silent on the pregnancy reports surrounding her, whereas her husband insists no baby in the oven. Just last week her high profile fashion designer Roberto Cavalli confirmed that is waiting for the baby, and just now the remain silent star has revealed her growing baby bump. And it's big you know? Could it be true that she and husband are expecting twins?

Notwithstanding with speculation on double babies for J.Lo, the singer has made it obvious to everyone of us that there's indeed a bun in the oven when photos appeared of her showing off her growing bump at a charity baseball game Monday November 5th.

News
>
Music News
November 08, 2007 02:45:57 GMT
Early winners of Country Music Association Awards have been announced. Among those warming up for the event is who snapped 'Single of the Year' through, undoubtedly, 'Before He Cheats'.

Underwood's winning is accompanied by two categories that were announced later on, 'Vocal Group of the Year' and 'Song of the Year'. The former went to who just had their latest effort topping the Billboard chart and the latter went to through his hit 'Give It Away'.

News
>
Celebrity Gossip
November 07, 2007 09:30:36 GMT

A glamor model and actress, needless to say that has curvy body which, in addition to her good-looking face, becomes an additionally plus point that scores her a deal with lingerie brand Ultimo to model their range.

Might not be a household name just yet, Gemma proves to be a professional in the business though, as obviously apparent through her promotional shoots for Ultimo's D-G lingerie range, available for view after this news.

News
>
Movie News
November 07, 2007 09:28:12 GMT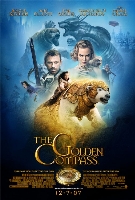 Though the final theatrical trailer for "" was already released, it turns out that New Line Cinema still have one more sneak peek to come; that's right, it's the TV spot version of the flick.

The piece is available for you to see via a link at AceShowbiz's section. While presenting a few of new footage, it comes off pretty complete in featuring the movie's principal characters in its short-running time, including Lyra, Serafina Pekkala, Lord Asriel, Mrs. Coulter, and Iorek Byrnison.

News
>
Movie News
November 07, 2007 08:57:17 GMT
Both teaser and full-length trailers for "" have already been launched, and now, it's time for us to greet the TV spot for the action horror movie. What makes it delightful, there's not only one piece of it, but three in total for us to grab.

Posted at , all three are also available to be reached via page at AceShowbiz. Though there are some new footage, the trio remain light on the monsters yet ramp up the eerie isolation faced by 's character, Robert Neville.

News
>
Celebrity Gossip
November 07, 2007 08:56:20 GMT

While he has confirmed his heading for Broadway, bringing along his horsey-loving role of Alan Strang in Peter Shaffer's 1973 play "Equus" for New York audiences, there comes a new report that suggests has had a girlfriend. And the lucky girl reportedly is his "Equus" co-star Laura O'Toole.

Radcliffe, according to Dailymail.co.uk, has been spending an increasing amount of time with O'Toole who's four years his senior. The twosome are said to become "very close" since their being together in the controversial stage play.

News
>
Music News
November 07, 2007 08:27:38 GMT

is back, their has revealed. The band that shut down their remaining 2007 tour in September, has just recorded a video and some new material plus a new version of their song.

The post on their website read, "The White Stripes have just filmed an exciting new video and recorded three never-before-heard original songs (with a special collaboration) and one unique new version of a song from their latest album 'Icky Thump'."

News
>
Movie News
November 07, 2007 08:12:24 GMT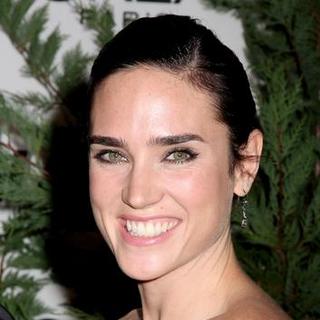 Seems 20th Century Fox is on the way to assemble a star-studded cast for its newly-developed flick "." Already had in the list, the studio now has picked up another big Hollywood name to join the actor, none other than the beautiful, talented .

A remake of the 1951 sci-fi feature of the same name, project casts Connelly as Helen Benson, the role Patricia Neal portrayed in the original, Variety has reported. The Oscar winner is further said to segue to the picture after she finishes shooting "" for New Line Cinema.

News
>
Music News
November 07, 2007 08:05:30 GMT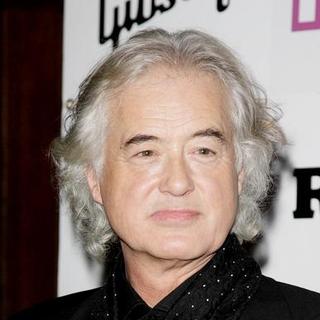 With the rumors on longer reunion running up and down, guitarist has hinted a green light for the plan. He would love everyone to get equal chance to see them performing but some of his bandmates may disagree.

"At the moment, I'm told we're doing one gig," Page said. "That's a bit unfortunate for all the people that would have liked to have seen us, but I can understand why some of the other members don't want to be touring."

News
>
Movie News
November 07, 2007 07:51:20 GMT
Ready to forge a promising on-screen collaboration, and have both given agreement to highlight a new film feature entitled "" for Voltage Pictures.

Intended to be a dramatic love story, project will see Kutcher as a young man who arrives in a town during his attempt to seek vengeance for the murder of his sister. Here he unexpectedly gets sidetracked by a beautiful older woman with wounds very similar to his own. Through this bond, an unlikely and beautiful romance then begins to bloom.

News
>
Music News
November 07, 2007 07:35:14 GMT
After axing two shows earlier this month, refuses to be considered quitting when he cancelled the entire Europe tour yesterday (November 6). The rock singer promises he would come back even "stronger" next year.

"It really breaks my heart not to be able to perform these shows," Meat Loaf said in a statement. "But I have to do what the doctors tell me so I can look forward to healing and coming back strong in 2008. Let me dispel any rumors before they start - I will be back."

News
>
Celebrity Gossip
November 07, 2007 07:24:07 GMT

The always looks stunning looks gorgeous on the pages of the 2008 Campari Calendar. Campari, should you don't have any idea on what is it, is a major Italian alcohol beverage company.

The American actress, who became known after a series of roles in several major Hollywood films, including "" (2003) and "" (2005), has posed in numbers of sexy angles as captured by Italian photographer Marino Parisotto for the 2008 Campari Calendar.

News
>
Music News
November 07, 2007 07:09:30 GMT

A painful truth just hit and her team in Jive. Billboard has revised their chart policy today (November 7), allowing exclusive album titles that are only available through one retailer to be counted. Meaning Britney's much-hyped '' won't debut at #1 this week.

In what came as a surprise, who released '' exclusively through , and the band's have sold 711,000 copies of the album according to SoundScan, ultimately gaining the #1 post. This is a hard number to beat considering Britney's 'Blackout' is counted to have sold 'only' 290,000 units.