News
>
Movie News
November 20, 2007 10:19:04 GMT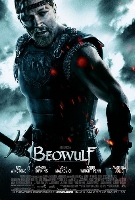 Wanna listen to the greatness of "" in engaging audio experience? AceShowbiz is providing you chance to have one by giving away five original soundtracks from the motion-capture epic, starting from now.

Fill in the submission form placed on AceShowbiz's section no later than December 20, 2007 to be one of the winners. Participants have to be U.S. and Canada residents and each only has one chance to register. Find more information on the link above.

News
>
Movie News
November 20, 2007 09:35:30 GMT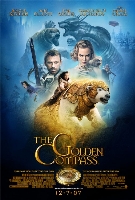 AceShowbiz is now holding a contest on "" and offering you chance to have an 8GB Apple iPod Touch along with another opportunity to win the Grand Prize of two round trip tickets to London, England.

Go to AceShowbiz's page to enter the contest as well as learn about the rule. Contest will end on December 23, 2007 with a winner being selected randomly after New Year.

News
>
Music News
November 20, 2007 09:34:25 GMT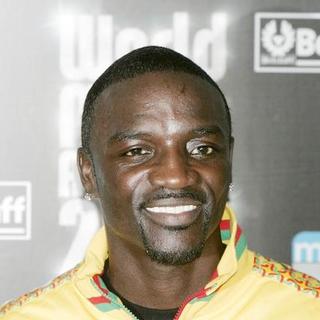 In the past few days, a new track from has surfaced on the internet. Apparently, it was the R'n'B singer's cover of 's 1983 single 'Wanna Be Startin' Somethin''.

This rendition is expected to appear in the that was reported last month. 'Wanna be Startin' Somethin'' is one of the four songs that will receive the remix, others being 'Billie Jean', 'The Girl is Mine' and 'Pretty Young Thing'.

News
>
Movie News
November 20, 2007 09:14:51 GMT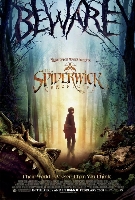 Another chance for us to catch more glimpses on "" has been provided by Paramount Pictures. That's right, a new trailer for the fantasy adventure has now made its way to grace the net.

Footage presented looks exciting and fantastical, showing a lot of promise that the movie can turn out good enough for fans of either fantasy genre and the original books. Check out the trailer on section at AceShowbiz, or just grab it down below.

News
>
Celebrity Gossip
November 20, 2007 08:57:53 GMT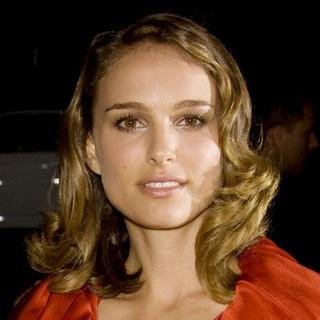 When it comes to Sexiest Man Alive of the Year, the obvious pick is . And when it comes to the Best Dressed Lady of the Year, the prize goes to . The Golden-Globe winning actress known for her starring role in the Star Wars franchise has topped a list for the Best Dressed Ladies of 2007 compiled by InStyle Magazine.

Cited to be the one who has "natural beauty" and "knows what looks good on her," Portman tops the list because "she exhibits unwavering faith in the cut and quality of a great dress."

News
>
Movie News
November 20, 2007 08:32:32 GMT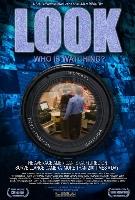 On December 14 this year, there will come a movie which no doubt will make us think twice in feeling we are alone when no one is around us. Yes, it's Adam Rifkin's latest directorial and writing work "", a film feature shot entirely from the point of view of the security cameras.

Presenting such contemplating topic, the movie should not only evoke big questions about rights to privacy, but also likely be worth of big attention, having won the Grand Jury Prize at this year's Cinevegas Film Festival. Since it's still about three weeks away from its theatrical release, do take a sneak peek on it down below for now.

News
>
Celebrity Gossip
November 20, 2007 08:10:28 GMT
Working on her comeback to music scene probably is a hard job to do. But scoring a TV deal is a different thing. , notwithstanding with her messy personal life, reportedly is looking forward to be immortalized as a cartoon character in the hit TV sitcom "The Simpsons."

Words are mounting that Britney is being lined up to star in "The Simpsons" and is about to be spoofed at Bart's school, Springfield Elementary, in a nod to her famous first video for the 1999 hit "Baby One More Time."

News
>
Celebrity Gossip
November 20, 2007 07:21:15 GMT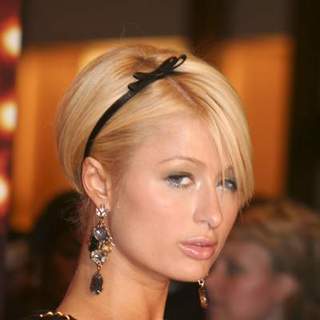 Beware of what your tongue might say because words usually comeback to haunt. Had publicly sworn to lead a clean life after completed her jail stint, is at it, sex tape scandal, again. A video footage featuring the hotel heiress and socialite frolicking naked in a bubble bath while joking about her previous sex tape has emerged.

The leaked tape, believed to be part of a collection of private material that Paris had kept in a storage vault, but was auctioned off after she forgot to pay the rent, shows the 26-year-old star frolicking around in a large tub, bathing herself with a shower head while poking fun at previous sex tape, "1 Night in Paris," which was brought to public's attention in 2004 by ex-boyfriend Rick Salomon.

News
>
Movie News
November 20, 2007 06:58:18 GMT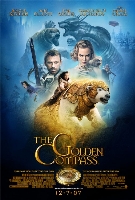 Now it's the turn of the armored bears of "" to be the center of attention among the moviegoers. Two clips centering on them have just been released by New Line Cinema, giving us closer looks on the species, known as Panserbjorn in the original books.

In the first clip, labeled "A Bear's Armor", Iorek Byrnison is spotted explaining to lead character Lyra Belacqua that a bear's armor is the equivalent of a human's daemon. The second, "Bear Fight", finds the bear engages in a breathtaking outdoor duel with Ragnar Sturlusson, the king of all the Panserbjorn and ruler of Svalbard.

News
>
Music News
November 20, 2007 06:48:52 GMT

Hard rock band are back in the studio to work on the follow up of their Grammy-winning 2005 album. If the work goes smoothly, a new record should be out as early as next year.

"It's kind of cinematic, and it's kind of epic," vocalist Andrew Stockdale described the sound. "But there's also this fully-aggressive side that's undeniably explosive."

News
>
Music News
November 20, 2007 06:19:10 GMT

has made a reconstruction on ' comeback hit, 'Gimme More'. The British DJ loves the song but does not think it will be strong enough for a head banger in U.K. clubs and some major U.S. dance floors.

"I think the record is a f**king great record. I think it's so on the mark with what's going on in the clubs today," he told Billboard. "But the tempo wasn't right for Europe and the main dance floors in America, so I got rid of the crap on it which I didn't think worked, speeded it up and gave it more structure and arrangement and more of a heavier club feel."

News
>
Celebrity Gossip
November 20, 2007 06:16:01 GMT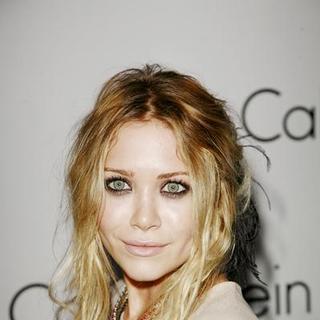 Her being reported dating hockey hottie Sean Avery has been all over the news lately. Notwithstanding with the romance speculation, is experiencing a health problem. The former child actress has been hospitalized with a kidney infection, it has been reported.

Mary-Kate was rushed to the emergency room of a New York hospital on Monday November 19th.

News
>
Movie News
November 20, 2007 05:18:08 GMT

After the mother, here comes the father. StarTrek.com has confirmed that producers of the highly-anticipated "" have just picked up Ben Cross to play Sarek, the Vulcan father of Spock following the casting of as Spock's mother Amanda Grayson.

A graduate of London's Royal Academy of Dramatic Arts, Cross shot to worldwide fame through his performance as runner Harold Abrahams in the Oscar-winning 1981 feature "Chariots of Fire." The British thesp next will be seen in the upcoming action flick "" which Brian Smrz directs for Screen Gems.

News
>
Celebrity Gossip
November 20, 2007 04:58:47 GMT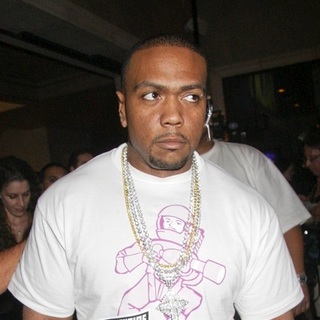 is about to be a father, it has been reported.

The rapper and record producer whose private life has been away from public consumption is reported to be having a baby girl with a woman who works at his label, Mosley Music Group. Multiple sources say the pair aren't a couple, yet Timbaland has promised to be "involved in the child's upbringing."

News
>
Music News
November 20, 2007 04:51:37 GMT

With anticipation running high on her comeback album, has decided to redeem the hunger by making '' available for download in advance of its release date.

The album is scheduled to hit the stores in U.K. on November 26 via Parlophone, but fans can download the LP first starting from tomorrow (Wednesday, November 20) on Nokia online stores.