News
>
Music News
September 20, 2008 03:26:57 GMT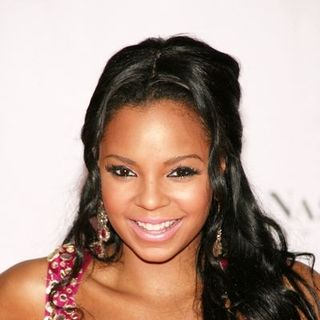 is confirmed to compile her 12 never-before-heard vocal recordings in a new album called "". Her recording label, AJM Records, reveal that her upcoming studio album will be released on October 14 and the materials in the effort will carry singles that she has penned since 2001 when she signed exclusively to AJM.

Furthermore, the recording company says that her vocals will be touched up by powerhouse producers, including 15-year-old Miguel "Migs" Baeza. In the album's lead single "", Migs brings out rapper to add a few verses.

News
>
TV News
September 20, 2008 03:02:29 GMT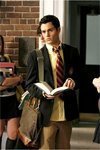 Two brand new clips from the upcoming episode of "" have been given. The first excerpt from "The Ex-Files" sees a conversation between Dan () and Jenny () in between classes while the other one shows Blair () who as requested by Serena (), bullying Amanda (guest star Laura-Leigh).

After her relationship with Dan has strained, Serena noticed that he is close to Amanda and seeks help from Blair to sabotage the relationship. The episode will also see Lily () finding herself attracted to her ex, Rufus (). Meanwhile, Vanessa () finds out a scandalous secret about Catherine ().

News
>
Movie News
September 20, 2008 02:49:29 GMT

The speculation about taking the role of Kato in "" has been confirmed. On Friday, September 19, Columbia Pictures have let out a press release announcing that the 46-year-old has been tapped to take the role once made famous by legendary . What makes it even more interesting, the man behind hit action comedy "" has also joined the project as the helmer.

About his joining in the project, Chow commented, "I'm excited to be taking on The Green Hornet - obviously, I've been a huge fan of the show since I was a kid. The idea of stepping into Bruce Lee's shoes as Kato is both humbling and thrilling, and to get the chance to direct the project as my American movie debut is simply a dream come true. I'm grateful to my friends at Sony, who have shown so much faith in me for so many years. I'm looking forward to working with Seth [Rogen], Evan [Goldberg], Neal [Moritz], and the team at Sony, and I'm eager to get started."

News
>
Music News
September 20, 2008 02:27:13 GMT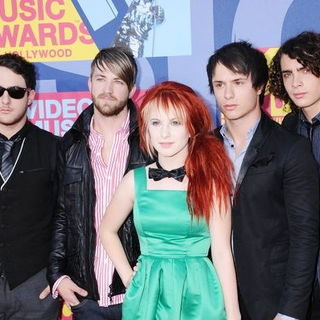 Through their lead vocalist, Hayley Williams, announce that they are booked out to write songs for "" movie soundtrack. "Paramore is going to be a part of the soundtrack for motion picture Twilight!" Hayley says.

Hayley continues revealing that the pop punk band will write two singles, one of which is confirmed to be titled "Decode". She states, "'Decode' will be the lead single for the film and the band will be releasing a brand new music video this fall!"

News
>
TV News
September 20, 2008 02:27:13 GMT

The CW have provided the sneak peek and creator Eric Kripke's commentary of "" 4.02. The episode called "Are You There God? It's Me, Dean Winchester" will air on the network on Thursday, September 25 at 9:00 P.M.

After returning from hell and surprised everybody in "Lazarus Rising", Dean is back on the mission of capturing the spirit with his brother Sam. This time, they have to face the spirits of Meg and Agent Henricksen who accuse the brothers of failing them. Sam and Dean have to also save Bobby who feels guilty to fight off the angry ghosts of the young children he couldn't save.

News
>
Movie News
September 20, 2008 02:10:47 GMT

BadTaste.it have got the chance to see a new trailer and several scenes from "" which have been showed off when Frank Miller was in Rome to introduce the action adventure film. And, they have provided the written description on the footage noting that they hold never before seen scenes.

On the trailer, they started off writing that the footage begins with The Spirit voiceover followed by a clip where a woman helps Spirit and 's character saying, "we have to do something about Spirit." Then, there is a flashback showing younger Denny Colt with Sand Saref. The trailer tops with gunfight between police, Spirit and Octopus and ends with Spirit saying, "I'm on my way."

News
>
Celebrity Gossip
September 20, 2008 02:09:19 GMT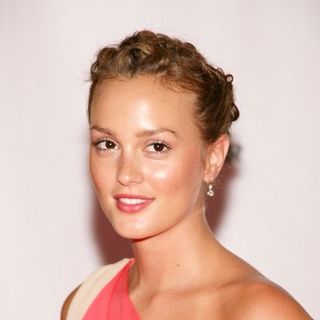 Portraying the role of Blair Cornelia Waldorf, the main character of the "" series, earns not only fame, but also the predicate of Fall TV's Hottest Star. The small screen hottie has been chosen the first in a poll of Fall TV's Hottest Stars compiled by FHM Online.

"As bad girl Blair Waldorf in this year's breakout hit, Gossip Girl, Leighton Meester has stolen the spotlight with her mind-blowing good looks and amazing performance," FHM Online U.S. Editor JR Futrell said of her. "While you may not be hooked yet, Gossip Girl is one of the sexiest shows on TV, and Leighton is quickly becoming one Hollywood's fastest rising stars."

News
>
TV News
September 20, 2008 01:57:52 GMT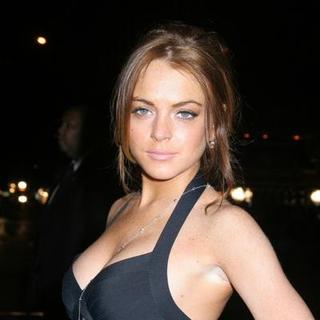 lands a new project, a guest judge on U.S. TV style contest "." She will sit in with show host and designer Michael Kors on the series' sixth season premiere episode next year, Access Hollywood reports.

Lindsay, who has been in New York City recently shooting episodes of ABC's "", reportedly has filmed the premiere episode on Thursday, September 18. Klum's singer hubby, , confirmed to US Weekly at the 60th Anniversary of Israel "From Vision to Reality" event in Hollywood that the new season of "Project Runway" began filming Thursday. "She is filming tonight. She is working," he told the publication of his supermodel wife. "She is in the first day of Project Runway and they are behind, so she could not make it."

News
>
Music News
September 20, 2008 01:45:51 GMT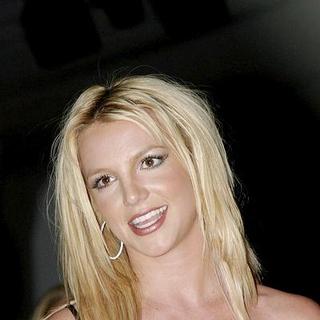 ' new song called "Womanizer" has been leaked. Raising a ton of doubt about its authenticity, the 37-second snippet shows off a bouncy dance track that features sexy lyrics, with the singer singing, "Boy don't try to front/I know just what gets you off".

The leaked song was actually set to hit the airplay on September 22, but it was briefly posted on the website of before removed at the label's request. Furthermore, the tune is confirmed to appear on Britney's eagerly-anticipated effort "", which is due for release on December 2 to coincide with her 27th birthday.

News
>
Celebrity Gossip
September 19, 2008 09:45:18 GMT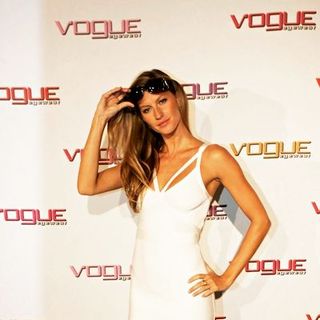 Brazilian beauty is planning to make a donation by selling her personal collection of sparkling jewels, which she got from her ex-boyfriend, at an auction. She will be selling a 3.35 carat colored Sabbadini diamond ring as well as a 6 carat diamond pendant necklace, rumored to be gifts from a famous ex-lover, as part of "Jewels: The New York Sale" auction at Christie's.

It has been claimed that the ring is expected to sold between $15,000 to $20,000, while the necklace worth between $120,000 to $150,000. The jewelries are scheduled to hit the auction block on October 15 later this year.

News
>
TV News
September 19, 2008 09:13:36 GMT

On September 24 at 8/7c, the contestants of the "" will be challenged to walk on the runway with their eyes in a blind-fold. Most of the contestants say that they are freaked out with the unexpected challenge.

Titled "Fierce Eyes", the upcoming episode for The CW's reality TV program will show off the contestants wearing the finest clothes from famous designers and walking on the runway. At the same time, they also have to compete with each other to survive from the elimination that will be announced at the end of the show.

News
>
Movie News
September 19, 2008 08:42:46 GMT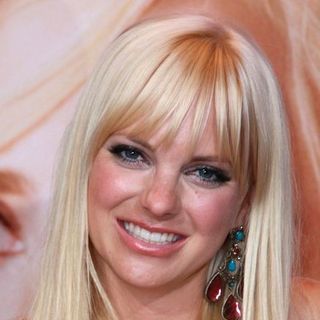 won't be seen as a porn star any time soon. To Moviehole on Thursday, September 18, the actress revealed that she has dropped her involvement in a biopic flick entitled "". Stating that she will still stick to comedies, she further confessed that the role as iconic porn actress Linda Lovelace is too dramatic and heavy for her at this stage.

Lovelace whose real name is Linda Boreman claimed her fame in the '70s after she starred in 1972 hardcore porn film called "Deep Throat". Later on, she became a spokeswoman for the anti-pornography movement. In 2002, she died from massive trauma and internal injuries she sustained after a car crash in Colorado.

News
>
Celebrity Gossip
September 19, 2008 08:30:29 GMT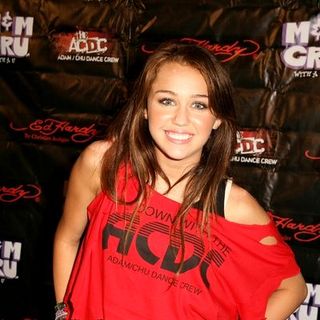 Having a very full plate on her agenda, would take a break from her hectic schedule to attend the highly anticipated "" to show some support for her actor friend . "Miley and a bunch of my friends are going to come and support me," the TV star told E! News during a break from rehearsing for his upcoming stint on the competition.

Feeling "really, really excited" about having Miley and his other friends supporting him, Cody admitted to have been practicing his dance moves with the Disney sensation. He, moreover, also got some advice from her singer father , who was a former contestant on the series.

News
>
TV News
September 19, 2008 08:14:13 GMT

"The Perfect Pieces in the Purple Pond", the next episode in Fox's "" has been given a preview. The episode will be aired on Wednesday, September 24 at 8:00 P.M., presenting a case when a body is found but missing its head.

The team discover a dismembered body lying in a pool of purple water but no head is found nearby. It was found out later that the body belongs to a person named Jared Addison whose occupation is a fiction writer with several mental problems. Assisted by Dr. Sweets, they name some suspects and hunt them down but can't find a clear path until the head is found. That is when Zack comes as a help.

News
>
Music News
September 19, 2008 07:49:54 GMT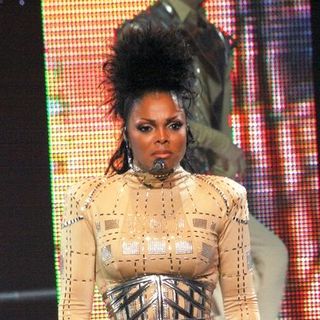 During her live "Rock Witchu" concert at Los Angeles' Staples Center on September 17, delighted fans with her onstage raunchy performance. The concert goers went wild when she pulled a man from the audience, and caressed him in private places.

At one point, the singer was also seen lowering on top of the man while he was slowly laid down on the stage. The audience was left open mouthed when on the concert's LCD screens, the man was seen whispering, "I Love You, Janet."