News
>
Movie News
November 01, 2008 07:15:53 GMT

In anticipation of "" theatrical release, Lionsgate Films' action movie from the "The Transporter" franchise has just got its behind-the-scene video released. Giving a minute of the film's snippets as well as the on-set shooting, the video also contains a commentary from leading actor who discusses about his character, Frank Martin.

Though containing many footage that have been outed through , this video still manages to bring fresh footage from the film. It also brings forth more of the action and fighting sequences as well as a brief glimpse into the romance Martin will get in this third "Transporter" movie. The video which can be seen below comes out in courtesy of UGO.

News
>
Celebrity Gossip
November 01, 2008 06:55:25 GMT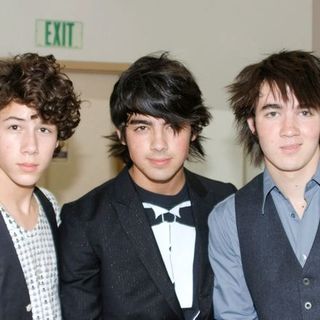 The family album of the has been leaked. The set consists of several pictures of , and , taken during their childhood years.

Wambie.com, which publishes the brothers' family album, doesn't give details on when the pictures are taken. It is simply written on the site, "You can see the personality of each one: Joe behind bangs, nice and sweet Nick, and Kevin who looks like a doll with those cheeks and frizzy hair!"

News
>
TV News
November 01, 2008 06:48:12 GMT

ABC have announced their plan to develop additional episodes for -starring comedy series, "". Instead of bringing the full-season orders which are usually comprised of 22 episodes, ABC, on the other hand, plot only seven more installments, bringing it to only 20 episodes.

Concerning the issue, ABC said that the inventory of other sitcoms, including "", "", "", "", and "Single With Parents" need "Samantha" to be shortened from its original full orders.

News
>
TV News
November 01, 2008 06:46:44 GMT

NBC's action comedy series,"", will have two additional guest stars to complete its second season. It has been revealed exclusively by that and Andy Richter will make an appearance in the series for one episode only.

The episode where both stars will be featured is entitled "Chuck Versus the Suburbs", airing in February. The clue of McCarthy and Richter's roles in "Suburbs" episode might have some correlation with two main characters of the show, Chuck () and agent Sarah Walker (Yvonne Strahovski).

News
>
TV News
November 01, 2008 06:29:05 GMT
Thursday night comedy series "" has been given a thumb up for the back-nine order. On Friday, October 31, afternoon, NBC network have announced that they have picked up the full season for the U.S. version of the hit Australian half-hour.

On the series' full season pickup, NBC's executive vice president Teri Weinberg said, "'Kath & Kim' is a show we love and believe in. We have incredible confidence in the creative auspices of this show and we believe it's a perfect fit with our Thursday-night comedies."

News
>
TV News
November 01, 2008 06:07:48 GMT

Bravo's preparation regarding the departure of "" to Lifetime continues. After announcing the production of "Runway" duplicate entitled "Fashion House", the cable television network owned by NBC Universal, has confirmed its 6 brand new projects to be developed for the network's upcoming shows.

"The Fashion Show", "Celebrity Sew-Off", "Fashionality", "Double Exposure", "Polo", and "The Dubai Project" are going to be Bravo's additonal ammunition to fight back Weinstein Company for taking the hit show "Runway" into Lifetime. Bravo's new shows which most of them bring fashion style's themes, are still working in the title.

News
>
TV News
November 01, 2008 05:06:37 GMT

Things will change drastically in the new episode of "". Something major will happen to Melinda, as the tag line from its preview is read "She was given a gift and one true love but nothing lasts forever...".

Last month, a major spoiler to the show was let out, claiming that Melinda will lose her husband Jim (). In the preview, it is also shown that Jim is shot and Melinda is looking devastated. Although the story may be true, it may not be the end of Jim's appearance because true to the show's nature, Melinda is able to see ghosts.

News
>
Music News
November 01, 2008 05:05:27 GMT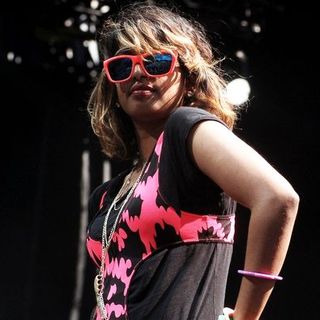 One of brand new materials from British songwriter and singer has been revealed. The new song is entitled "Shells" and features dance/pop sounds blended in mid-tempo rhythm.

"Shells" is expected to be listed on the 31-year-old's mini album which is tentatively called "How Many Votes Fix Mix". No release date has been set for the EP while its details are also still on top secret.

News
>
Movie News
November 01, 2008 04:50:47 GMT

Two more actors have been recruited for "". According to , the two additional cast ensemble will be Academy Award-nominated actor and one time Cannes Best Actress Maggie Cheung.

Jackson reportedly will tackle the part as the film's narrator, while Cheung is said to portray Madame Mimieux, "the French matron of the Cinematheque" who takes in homeless Shosanna when she is chased by the Nazis. By joining the project, Jackson will once again work with Tarantino following his two previous collaborations with the awards-winning director on "Pulp Fiction" and "Jackie Brown".

News
>
TV News
November 01, 2008 04:34:42 GMT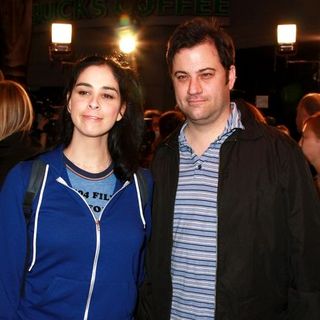 made a guest appearance on "" and created several moments of awkwardness. The comedian and the talk show's host, Jimmy Kimmel had been dating for five years before splitting up earlier this year and back again at some point before everything becomes unclear.

During the Thursday, October 30 episode, soon after they saluted each other, asking how each other is doing, some awkward silence occurred and when both met a dead end, Jimmy asked "So how did you get interested in acting?". Jimmy then brought the tension down with the rolling of a video of Sarah when she was a teenager singing on a TV show.

News
>
Music News
November 01, 2008 04:03:39 GMT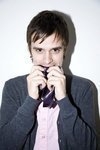 , the first unsigned singer to appear on MTV's "TRL", will be playing Jesse, Betty's beau-to-be in 3.07 episode of the award-winning, primetime show "". He is also going to explore his acting talent on independent movie, "Fighting Fish". However, his main line of work is in music.

His latests album titled "" has been released on September 23 in the U.S. Opting to produce and engineer the record himself and play a majority of the instruments, Emmich wants to draw "listeners close with great pop melodies and playful arrangements while a penetrating lyrical story unfolds underneath."

News
>
Movie News
November 01, 2008 04:02:22 GMT

The Weinstein Company have shared out a first look inside their forthcoming drama adaptation starring and , "", through its first trailer. Chronicling the tale of a man whose life has been shaped by his illicit affair during his youth, the trailer presents the story from the point of view of the now grown-up boy as he recalls his affair with Hanna, the woman twice his age, and Hanna's trial when he was a law student.

Set in postwar Germany, the story resolves around Michael Berg. When he was just a boy of 15-year-old, he falls into an unexpected and passionate affair with Hanna which lasts only for a summer and ends with the disappearance of Hanna. Years later, Michael, who has turned to be a young law student, finds his Hanna once again, but this time the situation is completely different. While observing Nazi war trials, he discovers that Hanna is on trial for a hideous crime.

News
>
Celebrity Gossip
November 01, 2008 03:46:32 GMT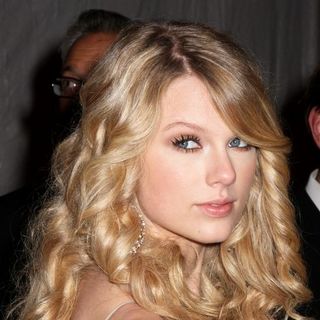 voted for the very first time Thursday, October 30 at home in Sumner County, Tenn. Refusing to mention which candidate she voted for, she did admit that casting her ballot made her feel "so completely American."

Sharing her first ever voting experience to People magazine, Swift said, "The line wrapped around the building, but I can honestly tell you that it was worth the wait." She continued stating, "I felt like I really accomplished something special. It's like exercising - you think about it and you're like, 'Wow, there's going to be a long line, there's going to be a lot of effort involved,' but afterwards you feel so good."

News
>
Celebrity Gossip
November 01, 2008 03:42:59 GMT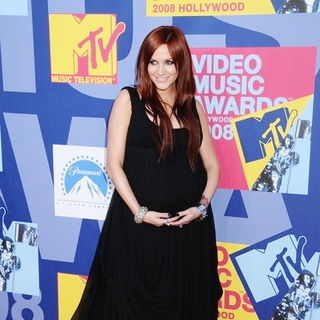 Due to give birth at "any point" now, reportedly has been planning to host a top secret baby shower. Life & Style Weekly, which is the first to report that matter, claims invitations will be sent to guests via email. The location where the festivity is set to be held still remains secret though.

"She's having a last-minute baby shower tomorrow," an insider tells Life & Style. "The location is top secret. They'll send out an e-mail to all invited guests early Saturday morning. Ashlee was eying the Bel-Air hotel in LA - but no one will know exactly until tomorrow morning."

News
>
TV News
November 01, 2008 03:18:59 GMT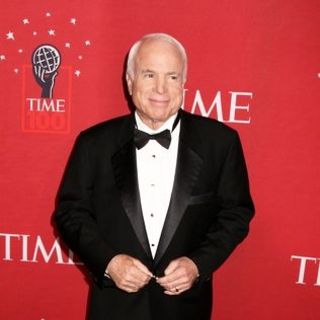 Sarah Palin has earned her slot and it's time for John McCain to invade "". Three days before the election, the Republican candidate will do a last minute measure to stack up some votes with an appearance on the sketch show that popularized his running mate, Palin through by comedian .

McCain's campaign team confirmed that he will make a guest appearance on the show tonight, November 1 although no other details have been shared. The episode will be hosted by and present as musical guest.