News
>
Movie News
September 23, 2008 07:37:00 GMT

On Monday, September 22, evening, Touchstone Pictures had held a special celebration for "". Rolling down the red carpet in front of Ziegfeld Theatre in New York, the studio presented a star-studded event for the New York premiere of their upcoming drama film welcoming A-listers from cast member to rapper .

Attending the special screening were most of the cast ensemble, including , , , , Robert John Burke, Omar Benson Miller, Valentina Cervi and . Also joining the stars were the behind-the-lens crew, such as director Spike Lee, screenwriter James McBride and composer Terence Blanchard.

News
>
TV News
September 23, 2008 07:36:52 GMT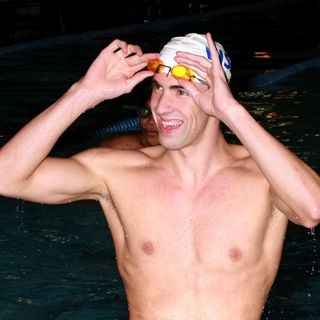 Olympic Gold medalist showed some acting skill in the spoof for "". As part of 60th Primetime Emmy Awards pre-show, "Jimmy Kimmel Live" presented a segment called "Big Night of Stars" where Jimmy shows a footage where he appears with Michael in a parody of the medical drama.

In what apparently looks serious at the beginning, the so-called trailer to the show's new season is inserted with a scene where a new doctor, played by Michael, is introduced as Dr. McSwimmy. Striking a difference, the newbie walks in the hall of Seattle Grace Hospital in tight swimming trunk and no shirt on.

News
>
Celebrity Gossip
September 23, 2008 07:17:50 GMT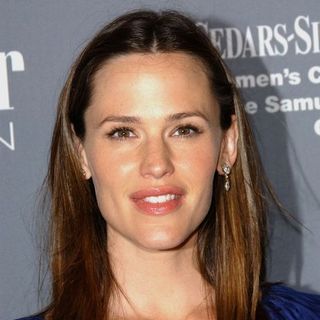 Expectant actress has sparked speculation that she and husband are expecting a baby boy after they were seen buying baby items which are emblazoned with the word "hunk." Their silence, in fact, just couldn't stop the rumors from being widely talked.

CelebTV broke the report that Garner and Ben were seen going to the baby boutique Petit Tresor Friday, September 19. Among the items they bought were "a Kensington chocolate playmat from Plain Mary with a blue monogrammed 'A,' as well as matching Plain Mary items emblazoned with the word 'hunk' on them (bibs, burpcloths and t-shirts)," an insider told CelebTV. In addition to those items, the celebrity couple also bought more than six light blue blankets from My Blankee.

News
>
Music News
September 23, 2008 06:59:27 GMT

presents a new look through the cover art of her upcoming "". Co-produced by herself, the compilation album will be be available for exclusive purchase only on big-box retailer, Target, starting from November 11 but it can be pre-ordered beginning on September 30.

Furthermore, her upcoming hits collection will include new song "Dynamite" plus new versions of her previous hits "Genie in a Bottle" and "Beautiful". The record will also carry her number-one hits, including "Come on Over (All I Want Is You)", "What a Girl Wants", and a remake of "Lady Marmalade", a song which features , , and .

News
>
TV News
September 23, 2008 06:58:53 GMT

One of the biggest secrets was outed on the two-hour premiere of "" last night on September 22 and a sneak preview of what happens next has been outed. The promo of episode 3.03 titled "One of Us, One of Them" is available, revealing what Angela Petrelli plans to do after revealing that she is the biological mother of the villain, Sylar.

The episode as previewed on the video, will see Peter's attempt in finding out why Claire becomes bad in the future and Niki trying to jump off a building while her status is being searched by Traci Strauss. But perhaps the most anticipated continuation is that the story of Angela who told Sylar that he is a Petrelli. Angela told Sylar to be "strong for what's to come". The episode will be aired on NBC on Monday, September 29 at 9:00 P.M.

News
>
Movie News
September 23, 2008 06:38:56 GMT

The CD artwork for "" original motion picture soundtrack has been exposed. It features grubby James Bond and Camille walking away from a burning Dominic Greene's headquarters in a distance. MI6 explained that the cover art image is taken from the finale of the 22nd Bond film when the superspy agent and the vengeful lady clash with the lead villain and General Medrano at their Bolivian desert hide-out, Perla De Las Dunas.

The soundtrack will conceive music from composer David Arnold who has composed score for four times before in "Tomorrow Never Dies", "The World is Not Enough", "" and "". It will also include title song "Another Way To Die" which is performed by and . The OST is set to be released on October 28 and can be pre-ordered at Amazon. Still, the tracks have yet to be announced.

News
>
Celebrity Gossip
September 23, 2008 06:35:18 GMT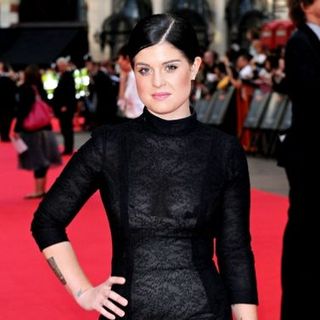 Working as television personality, singer, actress, radio presenter and fashion designer, is trying her hand at writing, signing deal with Virgin Books to release an autobiography, which is slated for early 2009 release. The tome, reportedly, will be a tell-all, exposing Kelly's wildlife including her rehab stint, struggle with addiction, and bitter feud with .

Virgin Books' editor John Sadler says, "We can't wait for Kelly to take the book trade by storm in the way her mother did" referring to Kelly's mother Sharon Osbourne's book "Extreme" which sold more than two million copies when it was released in October 2005. Terms of the deal are not mentioned though.

News
>
Music News
September 23, 2008 06:28:49 GMT

As a precursor to their third upcoming effort, "", unveil the first single, "Gives You Hell", from the record. Carrying twelve tracks, the album is confirmed to hit the market on November 18 under the courtesy of Interscope Records.

Furthermore, produced by Eric Valentine, the album includes "Mona Lisa", a new song that was first played at last year's Lancaster Valley Fair. Other singles to appear in the soon-to-be-released effort are "The Real World" and "Another Heart Calls", the latter is a song where the rock band collaborate with the Pierces.

News
>
Movie News
September 23, 2008 05:14:03 GMT

An international trailer of "" has been released. Telling the story of two best friends who clash with one another because of one wedding plan mistake, the over two minutes footage opens by revealing how close Liv and Emma are, then it chronicles how the friendship between the two gradually takes turn to the worst it can possibly be.

Best friends since childhood, Liv and Emma are always there for each other supporting one another in good times and bad times. When they get engaged within a few hours of one another, together they plan their weddings which will take place at their dream wedding location, the Plaza Hotel. But, one big mistake will put the friendship to its ultimate test as neither one of them will step aside for the other's happiness.

News
>
Celebrity Gossip
September 23, 2008 05:05:03 GMT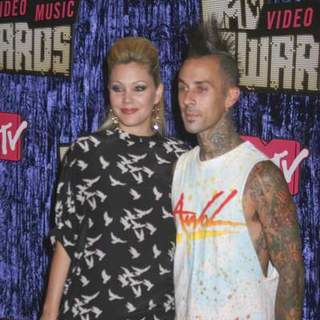 Breaking her silence over the that her on-off husband and his pal DJ AM experienced, said in a statement Monday, September 22, "Our lives will be changed forever." She, moreover, also expressed her gratitude over the support people have given to both men and said she's saddened by the death of other victims.

"There are not enough words to express how thankful we are for the outpouring of love and support we have received during this very difficult time," her statement read. "We can only ask for prayers as we heal and mourn the loss of our dear friends who we considered part of our family. Our lives will be changed forever."

News
>
TV News
September 23, 2008 05:04:31 GMT

A sneak peek to the episode 4.06 of "" is out. After visiting the Treasury Department in the last episode, Michael and his entourage will be drawn to a racetrack when pursuing the other key card holder in the episode called "Blow Out".

Meanwhile, Mahone gets caught with something priceless and Agent Self continues in pursue of Wyatt. T-Bag on his own accord, starts to figure out Whistler's code. "Blow Out" will be aired on FOX on September 29 at 9:00 P.M.

News
>
Music News
September 23, 2008 05:00:22 GMT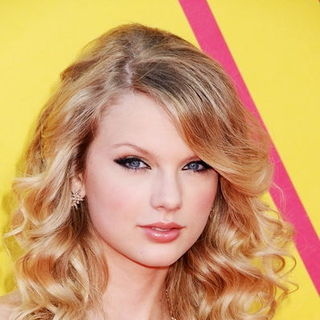 announces that her new single entitled "White Horse" will be launched on Thursday night, September 25 during the premiere of "" season five. "Finding out I have a song in 'Grey's Anatomy' was one of the very few times in my life I've broken down crying out of happiness," Taylor says.

Speaking of the big night, the country singer shares her excitement, saying that her dream to perform on the show has finally come true. "That show is my biggest obsession and my longest relationship to date. Ha! I'm so happy, I don't even know what to do with myself," she adds.

News
>
Celebrity Gossip
September 23, 2008 04:25:31 GMT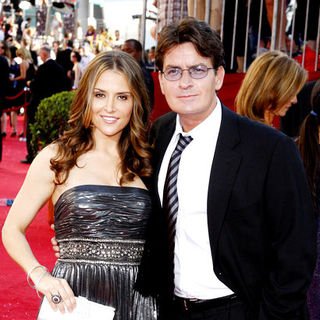 , the wife of actor , recently underwent an emergency gall-bladder surgery, but has been discharged from the hospital and is recuperating at home. Confirming the report, a representative for the couple told the press the surgery has nothing to do with her pregnancy.

Mueller, who is in her first trimester, was rushed to the Cedars-Sinai Medical Center a little more than a week ago after complaining of mystery pangs for a month. Fearing the pain might affect the baby she's carrying, she was then admitted to the hospital and required to have what was cited as "emergency gall-bladder surgery".

News
>
Movie News
September 23, 2008 04:17:47 GMT

In "", James Bond's fans will be missing out one of the signature Bond movies' lines, the superspy agent classic self-introduction "Bond, James Bond". According to the Independent, the agent 007's trademark catchphrase has been dropped off from the film because it doesn't work out like what the filmmakers expected.

Mentioning that the cutting off of the one-liner has been blessed by the important people involved, director Marc Foster explained that actually the line has been written in the script. "There was a 'Bond, James Bond' in the script," he said. "There are several places where we shot it as well, but it never worked as we hoped."

News
>
Music News
September 23, 2008 04:12:47 GMT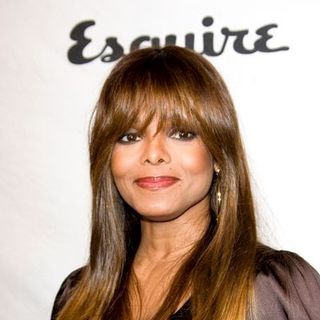 After reported to have issues with her label, Def Jam Records, finally decides to end her contract with the recording company. "At her request, the record label has agreed to dissolve their working relationship," her representative says.

Earlier this month, Janet, who is currently on tour, has revealed the possible split with the label. "I can't say if we'll be working with them in the future. I don't know what the future holds between the two of us," the "Feedback" singer states.