News
>
Music News
November 13, 2007 03:13:43 GMT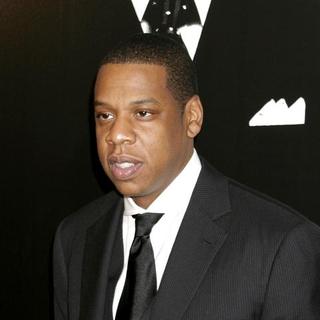 Still in the mourning for the loss of 's mother Dr. Donda West, rapper showed some respect during his New York gig on Sunday, November 11. Towards the end of his show, Jay-Z asked the audience to have a moment of silence in memory of Kanye's mom.

"Let's get serious for a minute," Jay-Z said. "This show is dedicated to Kanye West who had a death in the family. We got you, Kanye. Stay strong."

News
>
Music News
November 13, 2007 02:32:25 GMT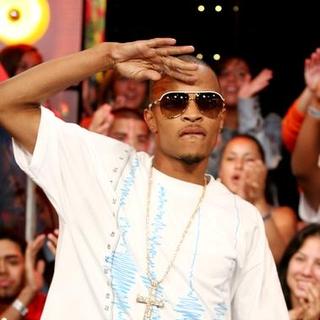 Despite waiting for the trial that will determine his sentence for , keeps his music pouring down. The rapper who is under house arrest in Atlanta is writing some materials for a new album, and when he said writing, it is literally.

According to Entertainment Weekly, T.I. is back to pen and paper when he accumulated the six tracks that will make it to the album. "He wanted to take more time to really put something down (this time)," his representative said.

News
>
Celebrity Gossip
November 13, 2007 02:31:22 GMT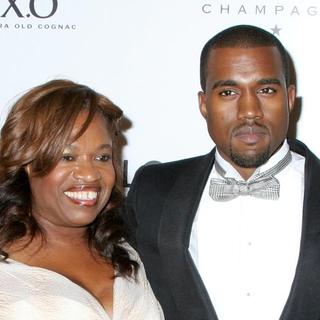 Donda West's death was a sudden and still remains mystery until now. Following her shocking death on Saturday night November 10th, speculations are mounting on what might cause it. And while people are busy questioning, with himself not yet gives comment on that matter, rumors are heating up that Donda's death may be surgery-related.

The Los Angeles County Coroner's Office confirmed Monday November 12th, the authorities are still investigating Donda's death with autopsy is scheduled for Wednesday November 14th. As for this time on, initial indications are that Donda died of surgical complications, which is strengthen by statement Patricia West, a spokeswoman for Donda, has uttered, saying the cause of death was complications stemming from a "cosmetic procedure."

News
>
Movie News
November 12, 2007 09:57:08 GMT
Elaborating his big screen resume, rapper has given his commitment to take part in Vietnam War drama "" which Oliver Stone is set to direct, The Hollywood Reporter has revealed.

The man, whose real name is Alvin Joiner, thereby joins the cast already filled by , and . Here he will portray a soldier who is convinced he carried out his orders in a moral way.

News
>
Movie News
November 12, 2007 09:35:22 GMT

The one to play Draco Malfoy's mother in "" has already been picked, folks. CBBC recently posted an exclusive report stating the coveted role has been bestowed upon Helen McCrory, known primarily for her stage and television work.

Last seen as Mrs. Radcliffe in "", McCrory originally was billed to portray Bellatrix Lestrange in "", but had to pull out due to her pregnancy. The part, as we have known, ultimately went to instead.

News
>
Movie News
November 12, 2007 09:10:39 GMT
Shooting on "" in Hong Kong hardly ran smooth on Friday, November 9, 2007 as it got interrupted by crowds trying to get a closer glimpse on the whole process, the Hong Kong Standard reported.

Film crews at that time were taking shoots around the city's oldest wet market when great number of curious onlookers flooded the area to get better look on the project's star and . The take itself ran from noon during the hectic market delivery time with dozens of lorries driving up a narrow road below the Central escalator.

News
>
Music News
November 12, 2007 08:55:13 GMT

A new music video from has leaked. The clip that found its way online through a fan's camera is for 'Good Morning', the first track from West's '' album.

There has been no report that 'Good Morning' will be made a single. In fact, it sometime ago that 'Flashing Light' would be made the fourth single from the album after 'Can't Tell Me Nothin'', 'Stronger' and 'Good Life'.

News
>
Movie News
November 12, 2007 07:14:49 GMT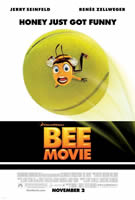 Major change marked the domestic weekend box office running November 9-11, 2007 as last week's runner-up "" surprisingly toppled down last week's champ "" to become the new No.1 movie of the chart in its second spin.

The CGI animated feature packed in family crowds to pull in $25.6 million while the crime saga fared slightly lower at $24 million in ticket sales. The twosome, in the meantime, prevented newcomers "" and "" to go no further than the third and fourth rank, respectively as "Claus" took in $18.5 million while "Lambs" $6.7 million.

News
>
Music News
November 12, 2007 06:58:08 GMT
If ' hands, makes a pact with the up and about country sweetheart, . The two arguably biggest country icons today are teaming up for a joint tour.

Just like Chesney who praised his touring partner Urban also said, "I'm looking forward to hitting the road with Carrie, and to bringing our audiences together for what I think will be a magical night of sights, sounds, songs and solos."

News
>
Music News
November 12, 2007 06:31:10 GMT

With his fifth album '' coming out around the corner, nicely pulled out a new video. The clip of 'Amazing', a dance track that becomes the album's first single, has just been premiered.

Speaking to NY Post about the song, Seal said, "It's about the ebbs and flows of life, and going through a dark period and coming out the other end. It's a general allegory for life - the world through my eyes."

News
>
Movie News
November 12, 2007 05:21:01 GMT

Eagerly gathered up once again, key cast members of Kirsten Sheridan's "" merrily celebrated together the New York City premiere for the drama yesterday, November 11, 2007 at the city's Ziegfeld Theater.

Leading lady looked fresh yet elegant in classic black dress while her co-star showed off his newly shorn look as he casually walked down the red carpet alongside longtime girlfriend Reena Hammer. Other cast members spotted to also attend the screening were and child actor who portrays the title character.

News
>
Celebrity Gossip
November 12, 2007 05:03:35 GMT
Their signing as the new faces of supermarket chain Tesco has already been confirmed. A spokeswoman for the retailer even said that the Girls had filmed two Christmas adverts for the supermarket, which are said to be intended to give "a glimpse into what Christmas with the might be like". Below is the video.

What do you think of the commercial video the Girls; , Melanie Brown, , , and , have done for Tesco? Do you think it worths each of the Girls the reported 1 million pound sterling payment?

News
>
Music News
November 12, 2007 04:55:56 GMT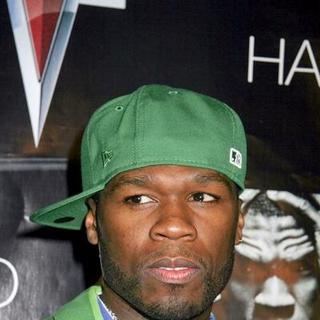 When vowed to quit from music if beat him in the album chart, he didn't know that it would backfire. The rapper is now facing an opposition from a Christian group that benefits from his words regarding the retirement.

The Resistance, the Christan media, called 50 "satanic" for his inappropriate lifestyle and profane lyrics. They are now demanding him to step down and be true to his words.

News
>
Movie News
November 12, 2007 04:48:13 GMT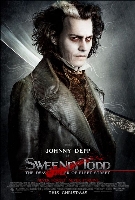 Already given us a couple of trailers for its upcoming "", DreamWorks SKG and Warner Bros. Pictures now have come up with a new batch of production stills from the musical drama thriller for your eyes to feast on.

All showing gloomy, dark atmosphere, the photos mostly take focus on the movie's male lead in his role as the titular character, a wrongfully imprisoned barber who turns into a serial killer. Pictured alongside him are as Todd's partner-in-crime Mrs. Lovett and as Anthony Hope, among others.

News
>
Music News
November 12, 2007 04:20:20 GMT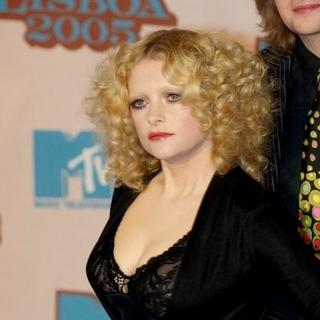 Two years after releasing the Grammy-nominated '', will follow it up with ''. The electronic duo announced on their that the fourth effort will arrive February 25, 2008 in U.K.

The posting also explained the album as "a sensual counterpoint to the glitterball glamour of Supernature" and "butterfly colours of an English surrealism shared from Lear to Lennon. It shimmers and shines with the warmth of a hazy summer, an electric whirlpool over which Alison's glistening voice soars."