News
>
Music News
July 01, 2008 08:22:00 GMT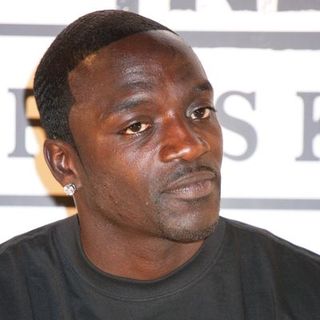 A new song from the collaborative work of with the king of pop has just been streamed. The new track that could be one of the R 'n' B singer's new songs from his upcoming album "Acquitted" is being titled "Hold My Hand".

Akon himself has previously confirmed to the press that he wants Michael to be singing on one of the songs from the new LP and also will set the track as the lead single. "It's a worldwide record. The record is so huge. It's too big. (Michael's) the only person I could have collaborated with," he said.

News
>
Movie News
July 01, 2008 08:15:18 GMT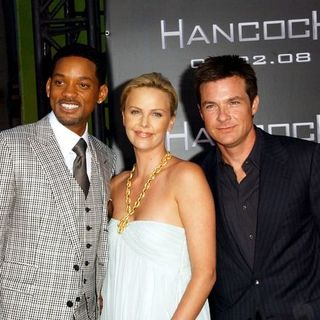 Less than two days before "" starts screening in the theaters across the U.S., Columbia Pictures have rolled down red carpet in Hollywood. In celebration to the Los Angeles premiere of the forthcoming action movie, the special first screening event was held on Monday, June 30 at the Grauman's Chinese Theatre and it was made merrier with a uniquely designed red carpet.

Giving a memorable night, the premiere saw many Hollywood stars strolling down the red carpet which is designed with broken down cars tumbled on top of each other and an emergency service ambulance along its side. Among the cast and crew making special appearance were director Peter Berg, , and .

News
>
Celebrity Gossip
July 01, 2008 08:00:18 GMT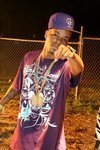 The success of his second studio album "" apparently has inspired to cash in on his fame to do good deed for his community. The rap artist is teaming up with his brother Big Gates, the CEO of Big Gates Records, to set up a non-profit organization which aim is to help promote a "more functional, productive and just community," reports said.

The new organization is called Big Gates and Plies Power Of Visions Foundation, Inc. In addition to providing educational forums, classes, workshops, training, opportunities, and other charitable activities aimed at rehabilitated former prisoners, the organization as well is offering fund for legal representation and aid to needy individuals, especially those who are incarcerated.

News
>
Music News
July 01, 2008 07:29:42 GMT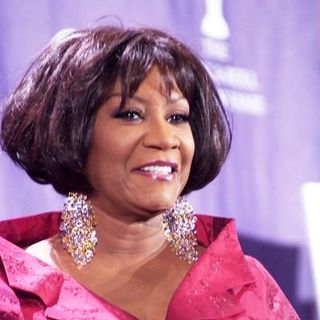 proves that she is serious with her previous statements about the reunion of her R 'n' B group Labelle as the group now have already set the release date for their reunion LP. According to Billboard.com the trio's upcoming record, which is still untitled will be outed on September 23.

On the new record the group won't be working alone as they revealed that some famous musicians will be helping them. Those musicians are two famous music producers Kenneth Gamble, Leon Huff and also rock star .

News
>
Movie News
July 01, 2008 06:48:06 GMT

Like many other horror thriller movies, "" ends with questions left unanswered and with the impressive $147.7 million the movie collected from the worldwide market, it is only a matter of time that the fourth movie will be en route. Recently, the plan of developing "Resident Evil 4" has finally been unearthed.

Months after "Extinction" was released, screenwriter Paul W. S. Anderson came out with a confession which keeps hopes on the making of the follow-up flick alive. "I'm just starting to talk to Sony about it," the 43-year-old shared his insight with MTV. "I don't even know if anything will come of it, but there's a possibility it might happen."

News
>
Music News
July 01, 2008 06:43:29 GMT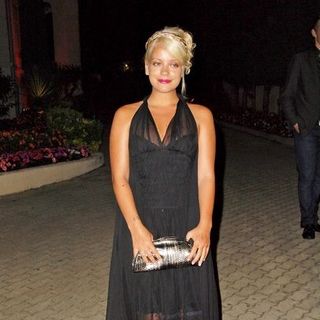 Good news comes for fans as the singer has just confirmed that her second studio album has already been finished. Lily announced the news in an interview with BBC Newsbeat saying, "I'm pretty much sure it's finished and I've got a meeting on Tuesday with the label, I'm really happy."

Moreover Lily also claims that she's not afraid of what her label would think about her new album regarding the pressure they might give her following the success of her debut album "". "As much as I love them they're just people who give you a loan. I'm not scared of my label," she said.

News
>
Celebrity Gossip
July 01, 2008 06:31:15 GMT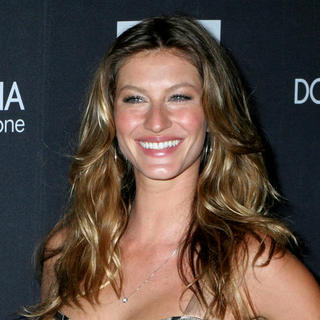 is giving modeling a new meaning with her new advertisement for German manufacturer of automobiles Volkswagen. The Brazilian catwalk queen is the celebrity supermodel for the so-called new Volkswagon GO.

The advertisement Gisele shoots for the company reportedly costs US$5 million to make and is directed by Brazilian director Andrucha Waddington. It has been debuted in Brazil over the weekend.

News
>
Music News
July 01, 2008 05:57:56 GMT

has just made an important decision regarding his music career as he has decided to end his contract with 's label Shady Records. The news has been confirmed by Obie's manager Terry Wilson and also by the label's spokesperson Paul Rosenberg.

Terry on behalf of Obie stated the news earlier about the rapper's departure from his label, stating that he will be launching his new music through his new label World Wide Hustle. "Obie and Shady were moving in different directions. But he still has a great relationship with Shady Records. He has some big plans for his World Wide Hustle label," Terry said.

News
>
Movie News
July 01, 2008 05:00:25 GMT

Earlier, media was made frenzy with Paramount Pictures' inclination of developing the fourth "Beverly Hills Cop" series. But, less than two months after any reports concerning "" hit, a demeaning news came in stating that its star, , won't take any part in the latest installment of the action comedy.

Sharing his future plan with , the famed comedian reasoned his goodbye bid to the movie series that played a part in boosting his career in Hollywood was made due to the condition of the movie which he claimed as unready to be done. He further confessed that he had agreed to come back for the third "BHC" only because at the time he was offered a large sum of money gushing, "They said this is how much we're going to pay you. I said, 'let's go shoot it! I don't care if the script ain't right'."

News
>
Celebrity Gossip
July 01, 2008 04:46:43 GMT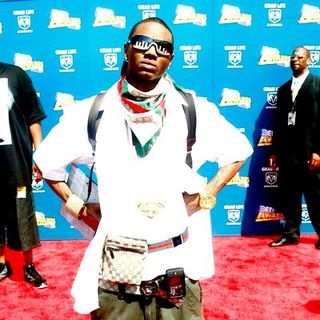 Is gearing up for the release of his sophomore music effort, titled "iSouljaBoy," apparently won't let his young age prevents him from invading the other world aside from recording. The teen rapper has just inked a multi-year sneaker and apparel deal with Dallas-based clothing company Yums Shoes.

"The Soulja boy exclusive shoe will be released in the fall along with my album," so the star told Billboard. "The Soulja Boy cartoon will also be released in the fall, so there's three things to look out for."

News
>
Celebrity Gossip
July 01, 2008 04:25:57 GMT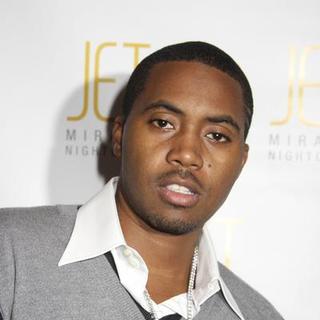 Is a popular rap artist, sure knows how to cash in on his fame. The hip hop star, as reported by Billboard, has signed a one year endorsement deal with sneaker giant Fila which will see the company gives financial support for his upcoming album which has yet to be titled. The clothing brand, in addition, also offers financial support for his tour to promote the release of the LP.

Nas, in return, will have to wear Fila products and also co-create a new line inspired by late '80s fashion. No word yet on when the line will be made available on the market.

News
>
Music News
July 01, 2008 04:19:09 GMT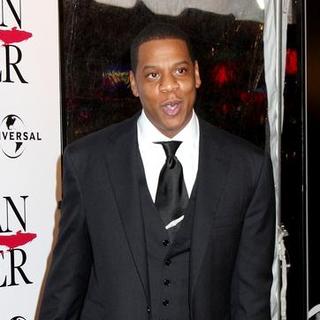 Following the latest reports about diss on at the Glastonbury Festival, one of the festival's headliners has offered a solution for the two musicians. Speaking to MTV Base, Jay stated that he doesn't agree with Amy's saying and plans to hook them up so there won't be any feud between them.

Shouting out his defense on Kanye, Jay-Z said, "She said something about Kanye late on [in her set] but I didn't hear it. I don't agree with it. He's my brother and the biggest artist on Roc-A-Fella right now." He then said about his peace solution for them saying, "I guess I should hook them up, because he's a great guy, too. I don't know what the problem is. I don't know where that came from."

News
>
Movie News
July 01, 2008 04:14:46 GMT

Rumor has it that Warner Bros. Pictures and New Line Cinema have planned to release a teaser trailer to their latest horror movie project, "", anytime soon. Giving a shed of light to the speculation, Bloody Disgusting have confirmed that the teaser of the slasher movie is most likely to come out in late July.

The online publication noted that the production houses of the remake to the 1980 horror slasher movie have scheduled to tease fans with video footages from the forthcoming film at 2008 San Diego Comic Con, which will be held from July 24 to 27. Nevertheless, an official release date for the compilation of clips has yet being shared.

News
>
Celebrity Gossip
July 01, 2008 03:42:16 GMT
The fire that destroyed a Detroit-area home that once was pop star 's childhood home Friday night, June 27 was dubbed suspicious. And while an investigation is still undergoing, authorities have suspected the possibility of arson.

The Oakland County Sheriff's Arson Unit and the Rochester Hills Fire Department are investigating the blaze, reported at 2036 Oklahoma at about 8 P.M. Friday as a passer-by noticed flames coming out of the unoccupied house and called the fire department. Rochester Hills Fire Chief Ron Crowell claimed the fire appears to have started in the living room.

News
>
Music News
July 01, 2008 03:35:42 GMT
New details about their new album "" have been added by hip-hop band by revealing the new set's release date and its first single. The band have confirmed that their new record will hit the shelves on September 9 and to promote the album they will spawn a track titled "Cookie Jar" as the lead single.

"Cookie Jar", which is set to be dropped on July 8 via iTunes, will be featuring a collaboration with who also produced the track. Other confirmed tracks on the upcoming record beside the first single are, "Peace Sign", "Drunk Text Romeo", "Blinded By The Sun" and many more.