News
>
Celebrity Gossip
July 07, 2007 06:27:48 GMT

While and are counting down hours to their fairytale wedding, has just got engaged to boyfriend . The "House" co-stars got engaged over the holidays and are planning to walk down the aisle later this year.

Spilling the beans about his impending wedding to Morrison, Spencer reveals that he popped the question in Paris while the pair were on holiday. He took her to the Eiffel tower and presented her a box containing a ring and said: "Veux-tu m'epouser?"

News
>
Celebrity Gossip
July 07, 2007 05:51:32 GMT
They're off for a moment. And now the former best friends are on again. and make up and are good friends again.

The socialite and the troubled singer-actress were seen attending the same American Independence Day bash on July 4th. "Paris has decided to give Lindsay a second chance," a source said on the twosome.

News
>
Music News
July 07, 2007 05:11:30 GMT
Not stopping at giving free tickets, 's "Ozzfest" will now upgrade the seats. Announcing the good news, Ozzy's wife informed that 3,000 tickets for each of the 24 dates will offer pavilion spots and seats that are placed on the stage.

Sharon explained, "On the day of the show you can get to different booths, enter a lottery and get upgraded. We'll be upgrading throughout the day, 3,000 people. That's a lot of people to upgrade." The show that will kick off July 12 in Auburn, Wash. will start later than previous years. The door will be officially opened at 10.30 A.M. and therefore those who want to get their tickets upgraded must come earlier than that.

News
>
Movie News
July 07, 2007 05:08:18 GMT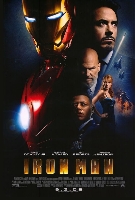 With the filming wrapped up on "", helmer Jon Favreau has eagerly posted a message on his in response to the fans' questions regarding the flick.

While stating there is not a teaser trailer for the movie in front of "" as many have speculated, Favreau willingly gave pleasing information claiming the filmmakers have landed a prime slot at the 2007 San Diego Comic-Con held this month on date 26-29 to greet the fans as well as to promote the superhero flick.

News
>
Celebrity Gossip
July 07, 2007 04:53:23 GMT

is overjoyed. The former singer has double happiness these days as he gets us two good news all at once. The first is that he's already found a new love, and the second one is that he's heading for Broadway musical.

Bass, who split from former boyfriend "Amazing Race" winner Reichen Lehmkul last winter, is now giving his heart away to new beau, model Pedro Andrade. The same-sex couple was said to spend the Fourth of July drinking Ciroc vodka at a party held at the New York's Hamptons.

News
>
Music News
July 07, 2007 04:43:22 GMT

With eight venues set up in 5 different continents, Live Earth has proved to be the biggest music event in recent years. Now the series of concert that highlight global warming is adding the ninth post that is set at Washington's National Mall.

On the headlining bills for this leg are country singers and . Their part will kick off today (July 7, 2007) in a series that has been set off with Australian leg.

News
>
Celebrity Gossip
July 07, 2007 04:15:27 GMT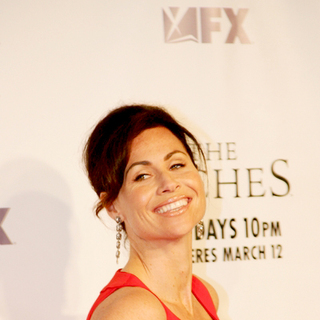 is the new Lara Croft. The English actress and singer-songwriter, who first came to broad public attention when she played the lead role in "Circle of Friends" (1995), has signed on as the voice of Lara Croft in an online animated series called "ReVisioned: Tomb Raider."

"ReVisioned: Tomb Raider" is GameTap's new 10-part animated series premiering July 10th at . GameTap itself is Turner Broadcasting's video-game-themed broadband network.

News
>
Movie News
July 07, 2007 04:13:06 GMT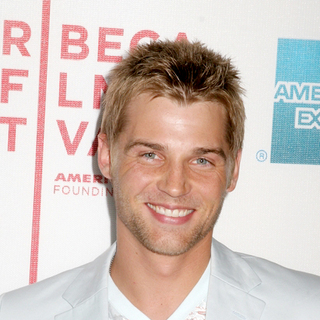 The secrecy surrounding J.J. Abrams' newest project "" apparently begins to get unveiled as The Hollywood Reporter has delightfully provided few updates regarding the flick, which has already hired Matt Reeves and Drew Goddard to direct and pen the script, respectively.

Informing the movie will center on a monster attack in New York as told from the point of view of a small group of people, the site reveals that the pic's filmmakers have signed mostly relative unknowns in the cast lineup, including , Odet Jasmin, , and Lizzy Kaplan. It is also said that Paramount Pictures actually gave its greenlight on it in February, about the same time Abrams agreed to direct "" for the studio.

News
>
Celebrity Gossip
July 07, 2007 03:37:05 GMT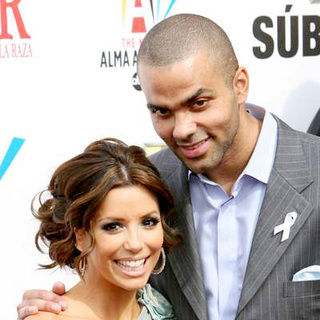 It's official. and are now officially husband-and-wife as they made it legal in a July 6th civil ceremony in Paris.

Wearing a pink Chanel dress with striped black and white straps, Eva then changed into a short white dress for the ceremony, took place at the Mairie (city hall for the 4th Arrondissement) in Place Baudoyer, not far from Notre Dame. The groom arrived about 10 minutes after her, wearing a dark suit went straight in without waving. He was accompanied by a group of friends, one of them was French soccer star Thierry Henry.

News
>
Movie News
July 07, 2007 03:34:48 GMT
Needing a number of people for one of the grand scenes featured in "", filmmakers of the highly-anticipated flick are making an open casting call through the Fraternal Order of Police - Chicago Lodge 7 using codename of "Rory's First Kiss."

"They are recreating a magnificent marching scene and looking to cast real police officers, sheriffs, county guards and bag pipers to work as non-speaking extras in August on or around Friday, August 24th, Saturday, August 25th or Sunday, August 26th," the casting notice said.

News
>
Movie News
July 07, 2007 03:25:00 GMT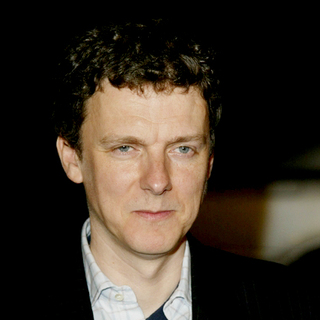 Words on Tim Burton leaving Paramount Pictures' "" have not yet been officially confirmed yet talks on new helmer to handle the project have already surfaced by now if looking from report brought by FilmIck.co.uk.

According to the site, French filmmaker Michel Gondry is currently in talks to take over the position from Burton. If deals are indeed secured, pic thereby will mark reunion between the man and for the first time since the acclaimed "" (2004).

News
>
Celebrity Gossip
July 07, 2007 02:58:30 GMT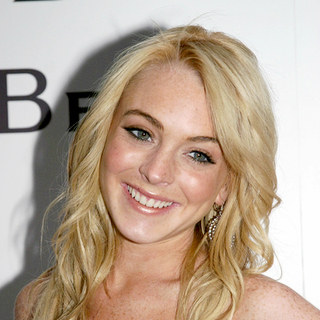 and Calum Best are on again. The troubled actress-singer who's undergoing rehab treatment has officially confirmed that she has a boyfriend.

"I have a boyfriend now and pretty soon I'll be going home to LA, so everything will become much calmer," the Mirror quoted Lindsay as saying. The TV personality reportedly flew in from Britain just to spend a little quality time with her during her 21st birthday party on July 2nd.

News
>
Movie News
July 07, 2007 02:37:22 GMT
Onboard to work hand in hand, Andrew Cosby and Johanna Stokes will team up together to make a rewrite on "", a new flick coming from Walt Disney Pictures, The Hollywood Reporter has learned.

Described as a supernatural action adventure, pic follows a group of climbers as they are attacked by an unseen beast while trying to ascend a mountain in Bhutan. No word yet on the helmer and cast lineup, but it is learned that Jason Reed, Brigham Taylor, and Casey Wolfe will oversee the project for Disney.

News
>
Celebrity Gossip
July 07, 2007 02:35:35 GMT

still has fans. Does she? If there aren't any, at least she still has someone who loves her. The troubled pop singer reportedly has found a new love, again.

Has been spotted out and about with a mystery man on the Fourth of July at the Four Seasons hotel, the pop star was seen met up with her new man again the day after. And after much speculation, the identity of the mystery man Britney is dating has now been revealed.

News
>
Celebrity Gossip
July 07, 2007 02:05:00 GMT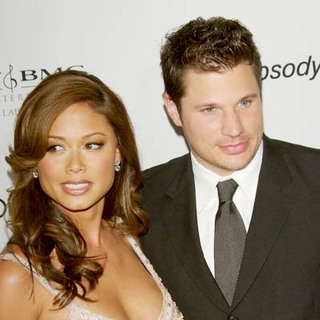 On the heels of their raunchy photos that make their way to the public, and come out with their defense. As of the singer, he tend to feel surprised with the frenzy the photos caused considering he's having sex with his own girlfriend and not with other woman, so why would people make a problem out of it.

"Where's the scandal? I was in Mexico with my girlfriend of a year, celebrating our anniversary on a private vacation. It's not like I was caught with a Mexican hooker. We've all gone out and had a few too many and done something stupid. We've all made mistakes," Lachey said on the photos.