News
>
Music News
May 26, 2008 03:04:07 GMT

Having yet releases his new album "", already thought of a repackaged album. He revealed the idea in an interview with The Daily Mail Newspaper. On the interview the R 'n' B singer added that he plans to collaborate with on the re-released version saying, "We're talking about doing something together for the repackaging of my album. If we ever worked together, though, it would be the biggest record ever."

Speaking his plan to The Daily Mail, Usher also explained that despite he and Justin has had some problems in the past but they are good friends now. "I regret it, because he's a great friend of mine now. I was young and didn't know better. We were both being kids and he turned out to be a really cool guy," Usher said.

News
>
Movie News
May 26, 2008 02:44:24 GMT

Nineteen years after he dominates the 1989's weekend box office with his adventure to find the Holy Grail in "The Last Crusade", Indiana Jones comes back digging more gold at the revenue tracker chart with the release of "". The fourth movie about the whip-cracking archaeologist opened strong on Thursday, May 22 and continued to excavate treasure over the three-days weekend making it the best selling movie this weekend that ended on May 25.

Debuting firm with an estimated $126 million after four days of screening in 4,260 North American theaters, "Crystal Skull" collected a respective $25 million from its Thursday opening and approximately $101 million over the three-days weekend making it the best grossing film of the year 2008 so far. The action adventure movie from Paramount Pictures is further expected to rake in another $25 million on Monday, May 26 to complete its Memorial Day weekend box office counting with a total of about $151 million.

News
>
Celebrity Gossip
May 26, 2008 02:32:18 GMT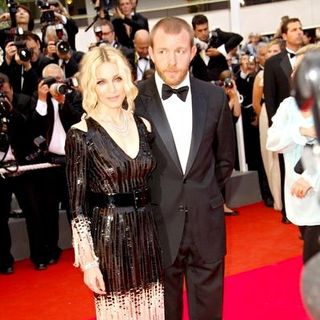 The meltdown continues. Fresh break up rumors have hit and her filmmaker hubby Guy Ritchie yet again. Talk is heating up that they are heading for a trial separation this summer, with the singer is set to relocate to New York in between times.

"Madonna is miserable and has lost her desire to live full-time in the U.K." a source told the Daily Mail. "She leaves for N.Y. at the start of June and won't be back until October. She has talked about the children going with her but she hasn't mentioned Guy once."

News
>
Music News
May 26, 2008 02:18:50 GMT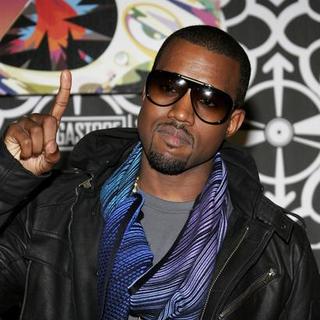 A new music video from has just been premiered, although it is still not confirmed as an official one. The clip is the second part of Kanye's single "Flashing Lights". The first part of the video itself has been outed on February 10.

The single for the clip was taken from the rapper's third studio album "" and it is the fourth single from that set. The song was serviced through radio airplay on November 22, 2007.

News
>
Music News
May 26, 2008 02:11:36 GMT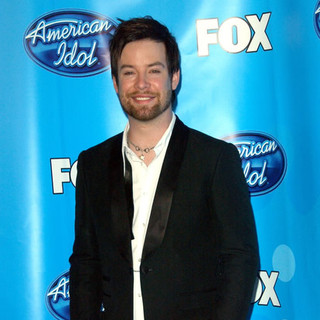 Nothing may taste better than when you have a legion of people celebrating your achievement in something that you really like. has just experienced such occurrence after he stole the crown on American Idol's seventh cycle. Not only did the Missouri native take the joy alone, the rocker already has a large base of fans even before he releases an album.

On Wednesday, May 21, 2008, Cook was declared a winner of popular singing competition, American Idol, that absorbed as many as 97.5 million votes from phone lines and text. His win over other contestant was particularly almost a knock out for the percentage was between 56 to 44 with 12 million being the difference. Cook who wept after announced as the winner, then resumed his victory by singing the winner number "The Time of My Life" that quickly proved his fans' existence.

News
>
Celebrity Gossip
May 26, 2008 02:04:01 GMT

Keeping their alleged romance away from spot light, and have added fuel to the persistent dating rumors. The supposed lovers reportedly were spotted kissing and dancing at the Dolce & Gabbana's annual party at the Baoli Club in Cannes on Friday, May 23.

Kate and Lance, as reported by People, kissed and danced to old 's songs and other '80s favorites. "They were beaming at each other," a source told People, adding that they were "So cute." After that, the pair were seen chatting up briefly to Cannes juror , who was holding hands with her folk-rocker boyfriend in a VIP room.

News
>
Movie News
May 24, 2008 07:50:11 GMT
For those who still have not enough footages from the upcoming new version of the green raging superhero "", three more clips exposing the high octane action from the highly anticipated movie have been posted online. Though relatively short since they are all under a minute timing, all of the snippets have never been outed before.

The first clip contains a small cut from the battle part between Hulk and his enemy, The Abomination. To take down the bigger in size villain, Hulk smashes a police car into two pieces and uses them to knock Abomination into the ground. The second one shows the moment in which Betty Ross realized that Hulk is Bruce Banner and gets stuck in the middle of the army attack on Hulk, whereas the last one exposes the one on one battle between Emil Blonsky and Hulk. All three clips can be seen below.

News
>
Music News
May 24, 2008 07:35:36 GMT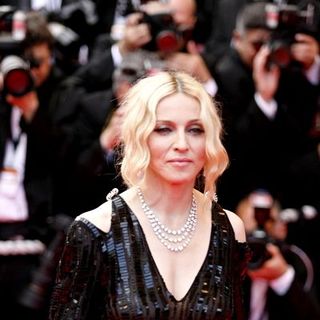 Latest news comes from multi talented pop diva as she has confirmed the details for her second single which is "Give It 2 Me". The singer has confirmed that the song which will be officially released in mid-June has already got its music video shot.

Madonna stated in an interview at BET's 106 & Park earlier this week, that the clip for the single has been filmed in early April and is directed by Tom Munro. Just like on the track, the video will also feature who also co-wrote the song with Madonna.

News
>
Movie News
May 24, 2008 07:10:08 GMT

When fans last saw their four favorite and fabulous New Yorker friends, Carrie ended up together again with Mr. Big, Samantha survived her breast cancer battle, Miranda dealt with Steve's sick mother and Charlotte got to adopt a girl from China. Now, four years after the series ended on February 2004, fans are going to be able once again see the drama in the life of those four with the coming out of a movie version of the successful series.

Before the film is made, there is a say that some of the original cast are reluctant to come back. Still, after a long time awaiting, the movie is indeed made and all of its original stars, including , , , and excitedly reprise their roles. Addressing about what they think of the movie and the reason of which they finally agree to work together again, the four stars Parker, Cattrall, Davis and Nixon sit down with Movie Web on an interview discussing the forthcoming film.

News
>
Celebrity Gossip
May 24, 2008 07:03:04 GMT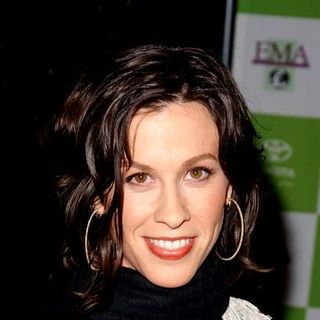 With her then fiance is taking his relationship with actress girlfriend into the next level with an alleged engagement, the currently single has become the latest target of pregnancy speculation. Not without reason, but the speculation emerged after she was spotted gaining more weight.

Alanis was on "The Today Show" Friday morning, May 23. She was performing on the show when her fatter body figure was caught on camera thus fueled pregnancy rumors.

News
>
Music News
May 24, 2008 06:55:27 GMT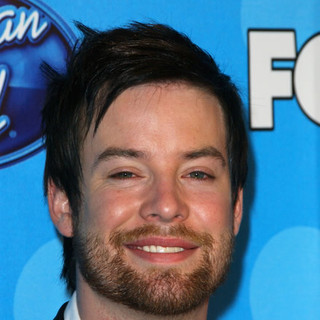 has been stealing the headlines lately, certainly because the fact that he "surprisingly" wins the American Idol's seventh season with a solid margin over . Although arguably considered as a shocking result, new reports suggested that Cook's victory at the Idol was not in vain. It's proved by the success of his first single "The Time of My Life" that already tops the iTunes download charts on Friday, May 23.

Not only "The Time of My Life" other three songs that he sang on this week Idol's final on May 20 also listed on the top four downloads at iTunes. The songs are, "I Still Haven't Found What I'm Looking For", "Dream Big" and "The World I Know".

News
>
Music News
May 24, 2008 06:17:51 GMT

Music fans are being set to have a big feast at the end of the year with some new albums from the top seeded musicians of Universal Record Company and its labels Interscope-Geffen-A&M Records. Report from Entertainment Weekly.com said that this fourth-quarter of the year fans could purchase new sets from , , , , , and .

The news comes from a source that claims that the company's market-share leader has set to release those artists' new LPs this fall. Moreover, although no exact dates are being set yet, a representative from the label stated that most of the albums will be dropped just before the holiday season starts.

News
>
Movie News
May 24, 2008 04:56:18 GMT

Rumor has it that the next two installments of "Spider-Man" movies, "" and "Spider-Man 5", . But, when exactly the fourth superhero film is coming to the big screen is still a big question. Latest report though suggested that the action tidbit may not come so soon after all since the movie is more likely prepared for 2010 release.

Talking to IESB about the fourth movie status, Marvel Vice Chairman Peter Cuneo gives out idea on the possible release date, but insists that the decision still lays on the hands of Sony Pictures which have just renewed their rights on making "Spider-Man" film. "As far as Spider-man 4, it's really up to Sony, it's up to them, most likely scenario is 2010 or 2011 but we can't speak for them and I think, that we don't know," so claimed the Marvel executive. "They have given us their re-up payment for that film so you know they're going to make it within a reasonable timeframe."

News
>
Celebrity Gossip
May 24, 2008 04:51:56 GMT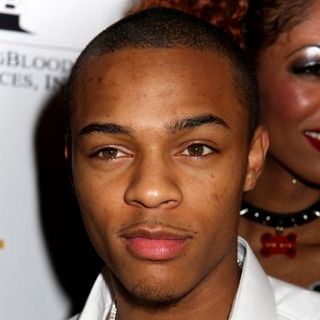 First entering the rap scene at the age of 13, has decided to bow out of the Hip Hop game and focus on acting. Has seen his acting resume increases with roles in such films, as "" as well as "", the rap artist has ended his music career and already secured a part on the hit U.S. TV program "Entourage."

According to reports, Bow Wow is set to play the role of a stand up comic called Charlie who is managed by Eric Murphy, played by actor . The fifth season of HBO's "Entourage" is expected to premiere this fall.

News
>
Celebrity Gossip
May 24, 2008 04:38:25 GMT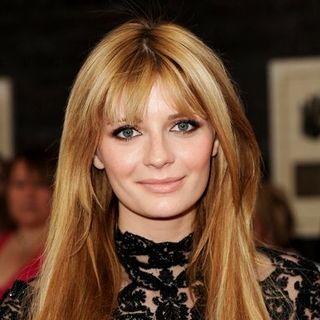 From small to big screen now is invading the world of fashion. The actress turns herself into a designer, about to come out with her own line of handbags.

According to Elle the collection features leather, snake skin and fabric bags. The line reportedly will be vintage-inspired and finished by a flower motif, which is hand drawn by Mischa herself.