News
>
Music News
August 12, 2008 02:40:52 GMT

Australian singer has finally released a music video for single "The One" taken from her 2007 album "". The video has officially been premiered on Kylie's official website early this week.

The video which is directed by Kylie's longtime collaborator William Baker, starts with display of a person in a silhouette. As the video goes by, slowly the scene changes from dark with black background to a brighter scene with a bit of pink background. The clear scene then reveals the silhouetted person as Kylie. The rest of the video mostly sets the singer singing her dance pop single.

News
>
Movie News
August 12, 2008 02:21:28 GMT

Having had renowned actor attached to the project for quite sometime, the Philip Noyce-directed "Edwin A. Salt" has offered an interesting tidbit concerning the casting of the titular character. In a twisting report, it is said that the main character will no longer have Cruise on board and opt instead to undergo a gender change with .

Recent news on the matter claimed that the long-time partner of is close to replace the "Mission: Impossible III" star as the CIA officer accused to be a Russian sleeper spy. If she indeed gets the role, the script is most likely to be redrafted and the title will also be adjusted. Allegedly, Columbia Picture do not mind to prompt changes due to Jolie's recent role in "" which help to boost the action film to pull in $132 million nationwide.

News
>
Celebrity Gossip
August 12, 2008 02:15:41 GMT
Alan Panettiere, the father of television actress , was arrested early Monday morning, August 11 on suspicion of spousal abuse. The 49-year-old Panettiere is accused of hitting his wife, former soap opera actress Lesley Panettiere, 52, following a heated argument.

On Sunday evening, August 10 both Alan and Leslie attended a Hollywood charity benefit for the Whaleman Foundation hosted by their daughter at 's Beso restaurant in Hollywood. It was during the event that an onlooker claimed to have seen the parents argued. A partygoer testified, "When they were both about to leave, they had a heated argument outside the restaurant. They were doing a good amount of yelling."

News
>
Music News
August 12, 2008 01:51:53 GMT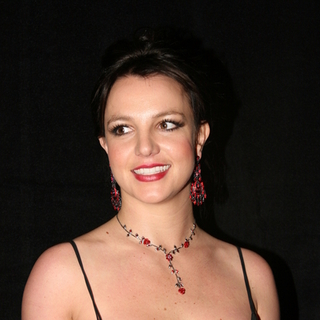 2008 MTV Video Music Awards commercial tapes in which pop singer and a British comedian team up finally come out. They are shot sitting on a black couch inside a huge building with a high roof.

The video is plotted in a series of comedy situation with an elephant behind them. The set has then made some saying that the elephant is actually used as a reminder for the singer's disastrous performance last year in which she performed a lip sync show in a tight costume, showing her out-of-shape figure.

News
>
Music News
August 11, 2008 09:51:08 GMT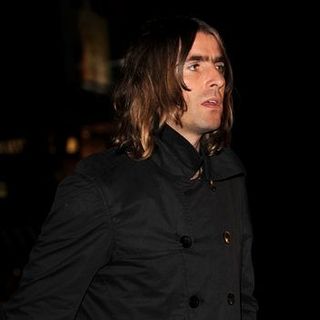 frontman Liam Gallagher has attacked fans of and with harsh critics. He said that these people are boring and ugly as they don't know how to have fun.

Speaking of them, he says during an interview, "I've mellowed, but not in the sense of liking Radiohead or Coldplay. I don't hate them. I don't wish they had accidents. I think their fans are boring and ugly and they don't look like they're having a good time." Meanwhile, when asked about his taste of music, Liam admits that he doesn't like contemporary bands and prefers older bands. He says, "I play , , , , . Maybe a bit of The Stone Roses. Don't like modern bands. Topman music, innit?"

News
>
Movie News
August 11, 2008 09:50:13 GMT
Enthusiastic and dedicated, Paul Blart is a mild-mannered man who loves his job as a mall cop. Still, loving his job doesn't necessarily give him respect from his colleagues and other mall employees. When a gang of organized crooks plans to rob the entire mall though, he is left with a responsibility to save the day.

Directed by Steve Carr, the director of "", "" is a new comedy film from comedian . Co-produced by James, , Jeff Sussman and Todd Garner, the Columbia Pictures' flick stars James, and Keir O'Donnell among others. It will hit the theaters on January 16, 2009.

News
>
Celebrity Gossip
August 11, 2008 09:40:37 GMT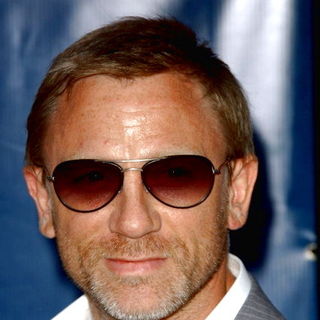 Rumors are swirling yet again that is to wed girlfriend Satsuki Mitchell. And confirmation on that matter seems to have been accepted by pictures of him purchasing a crate of expensive champagne in Marylebone, central London over the weekend.

The James Bond actor reportedly promised to wed his longtime girlfriend Satsuki after filming wrapped on his latest Bond film "". He fueled wedding rumors as he was photographed carrying a box of pricey Bollinger champagne.

News
>
Music News
August 11, 2008 09:17:40 GMT

Rapper has allowed his fans to find out more about his upcoming third studio album "". Its official tracklisting has been showed up to public. Sixteen tracks that have been confirmed to be featured in the album are said to mainly talk about diversity.

In one of the tracks called "Know What I'm Talking About", Ne-Yo teams up with rappers and . In addition, he will also collaborate with another rapper in single "Feels Better". His first single is a track called "Closer" which he describes as having mixed tunes from alternative to rock. He says, "It's a little bit of alternative, a little bit of pop, a little bit of rock." Meanwhile, for second single, Ne-Yo is reported to pick up "Miss Independent".

News
>
Movie News
August 11, 2008 09:11:42 GMT

Behind his amazing leadership on the USS Enterprise, it looks like the ever-so-famous Captain James T. Kirk holds back a dark history. And from an interview with Dominic Keating at the Creation Official Star Trek convention in Las Vegas, it is revealed that Kirk's dark past possibly is going to be exposed in the J.J. Abrams' forthcoming "".

Giving a further explanation about his previous "Star Trek" audition report, the depicter of Lieutenant Malcolm Reed on television series "Star Trek: Enterprise" revealed who he is eyeing to be. "I was gonna play, had I gotten it, what was it? I was going to play the evil stepfather to James Kirk, yeah it was his stepfather," so claimed the 46-year-old. "They were very very very cagey about the script so I literally got three speeches to go in with."

News
>
Music News
August 11, 2008 08:29:13 GMT
has been reported to reschedule release date for her upcoming album "Stuck On The Naughty Step". The rumor says that Lily is afraid of being in the chart battle with 's massive hit "I Kissed a Girl".

However, Katy shuts down the competition rumor with Lily. Katy has been quoted as saying, "I think I sound different to her. She's in a league of her own."

News
>
Music News
August 11, 2008 08:21:13 GMT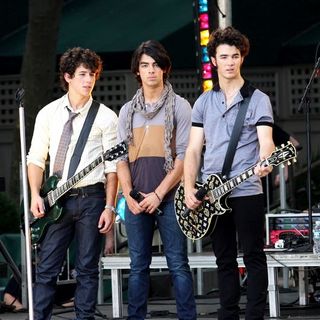 keep themselves innovative in pleasing their fans during concerts. The teen heartthrobs presented country singer as the guest artist of their New York City concert on Sunday, August 10 at Madison Square Garden.

The 18-year-old country crooner joined the trio on the stage to sing a duet of "Should've Said No", the fifth and final single of Swift's debut album. Swift who dons a metallic blue mini dress and a pair of boots moved the crowds to their feet when she suddenly was introduced as the guest. The brothers are scheduled to perform again in the same venue tonight, August 11.

News
>
Movie News
August 11, 2008 08:11:58 GMT

Ever since the words on the remaking of Wes Craven's 1984 horror classic, "", surfaced, many has put up high hopes on seeing reprising his memorable role as the evil Freddy Krueger. However, it seems that it is not what Brad Fuller, one of the horror reboot's producers want to present the audience with.

Planning to deliver a different feeling to the new Krueger's tale, Fuller confessed at the 2008 San Diego Comic Con that he is more interested to introduce a new Freddy than to bring Englund back. "I think it has to be [a new Freddy] and I know fans hate to hear that and everyone says you have to put Robert in. He said it too," he said as quoted by Movies Online. "I think that in order to differentiate what we're doing from the other ones, we would need to find someone else to play that role."

News
>
Celebrity Gossip
August 11, 2008 07:42:34 GMT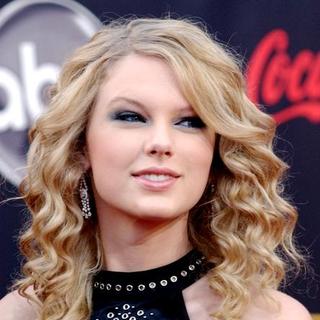 Young and famous, has no doubt in showing her charitable side. The country music recording artist has announced that she's donating $100,000 to the Cedar Rapids, Iowa branch of the Red Cross for flood relief.

The 18-year-old girl made an announcement on her donation while she was on stage at her concert in Cedar Rapids, Iowa on Friday, August 8. She, according to a source close to her, initially planned to cancel the concert "thinking few people could attend." She nevertheless decided to "carry on" after the mayor of Cedar Rapids asked her to go on with the gig.

News
>
Movie News
August 11, 2008 07:28:21 GMT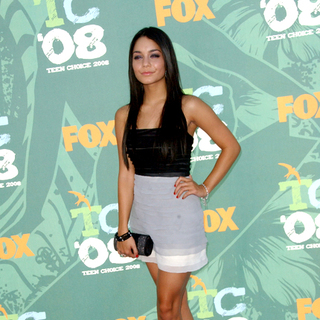 Starlet caught people's attention and heart when she portrayed the shy and diligent student Gabriella Montez in the Disney's hit musical series "High School Musical". However, with her part coming to an end in "", the 19-year-old apparently is ready to move on with another movie project "Dreary and Naughty".

According to Variety, the girlfriend of heartthrob is involved in a negotiation to star in the movie adaptation of the Nick Marine novels. Though what part she is going to carry out in the movie is yet to be unveiled, she is most likely to work under the the direction of "" helmer, Tommy O'Haver if cast.

News
>
Celebrity Gossip
August 11, 2008 07:06:49 GMT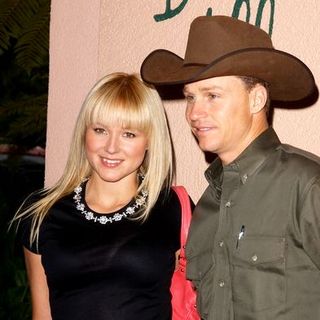 Their marriage was a hush hush, but that doesn't mean and her husband Ty Murray do not want to share their wedding bliss. Much contrary to their top secret wedding last week, which came to everyone's surprise when it was first leaked, the newlyweds hold a honeymoon party in style.

Jewel and Ty, as reported by OK! magazine, hosted an evening of music and dancing at Aura Nightclub in The Bahamas Friday, August 8 just one day after they eloped and exchanged vows in a private ceremony on August 7. OK! furthermore cited some partygoers as saying they saw the couple "celebrated in style as they soaked in the scene from a supreme spot in the club's VIP room."