News
>
Celebrity Gossip
July 06, 2007 09:44:11 GMT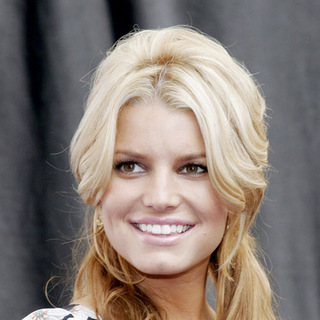 is single no more. The actress, who's been split from singer boyfriend , is romantically linked to . Could they rekindle their romance?

Jess and Dane were seen out on the town, canoodling during 's VIP concert at Los Angeles' Roosevelt Hotel on Saturday June 30th. On lookers say the couple spent the whole evening talking and touching each other.

News
>
Music News
July 06, 2007 09:25:19 GMT

is back in the game with the release of his second full length album. The Atlanta rapper will drop "" on August 28 via Bad Boy Records.

First single titled "Coffee Shop" has been released officially prior the sophomore set on May 8. The single that is featuring Gorillaz Zoe from is now being accompanied by a music video portraying Joc in multiple characters.

News
>
Celebrity Gossip
July 06, 2007 09:24:48 GMT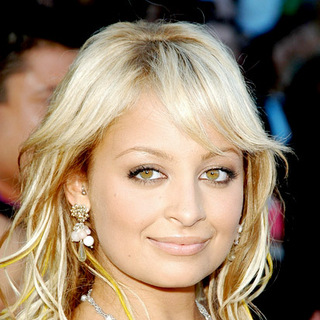 It's been confirmed already that is pregnant with her first child with boyfriend Joel Madden. And just now it is reported that the socialite is more than 12 weeks pregnant.

On her pregnancy, Us Weekly quoted several sources claimed Nicole found the fact that she's carrying Joel's child after taking a home pregnancy test.

News
>
Movie News
July 06, 2007 09:17:55 GMT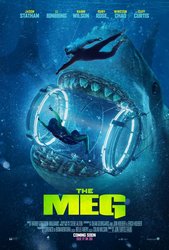 Giving up on bringing "", its adaptation of the Steve Alten book series, to the surface, New Line Cinema has shockingly made a decision to let go the project out of its pit, the author itself has stated in his newsletter.

"The key execs at New Line always treated MEG like an unwanted stepchild, and now, with my option set to expire in October, the[y] decided NOT to proceed," Alten confirmed.

News
>
Celebrity Gossip
July 06, 2007 08:58:35 GMT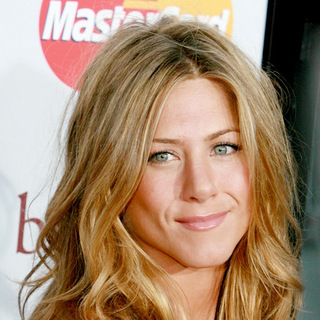 is back on the market. The actress was reported to go separate ways with current boyfriend, model Paul Sculfor.

"There was no drama," a source tells Us Weekly. "They had a couple of dinners and hung out; it was never more than that. Jen and Paul were friends and remain friends. They will probably go out to dinner again sometime."

News
>
Movie News
July 06, 2007 07:08:44 GMT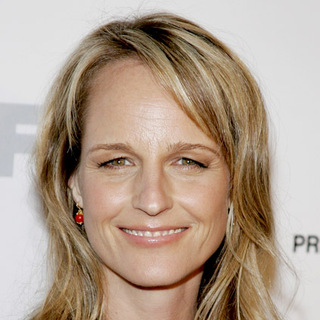 More film features are getting included in the growing list of movies to be screened at this year's Toronto International Film Festival with the new announcement coming from the event's organizers on Thursday, July 5.

Making its way to join the lineup is David Auburn's drama "" which centers on a mother traumatized by the disappearance of her 3-year-old daughter who later takes a troubled girl under her wing. Pic reportedly will be shown in the Special Presentations slot alongside "" and "", the feature directorial debut of actress Helen Hunt.

News
>
Celebrity Gossip
July 06, 2007 06:46:58 GMT
His being spotted with an unidentified South African brunette cost his relationship with supermodel girlfriend . The British beauty reportedly kicked him out from her house after she learned he's cheated on her. Worse of all, she even hired a team of security guards to keep him away from her.

Removal men were seen at Moss's London home on Wednesday July 4th removing the ' frontman's belongings, including furniture and guitars, a piano, paintings and suitcases to his flat in Hackney, east London.

News
>
Celebrity Gossip
July 06, 2007 06:15:46 GMT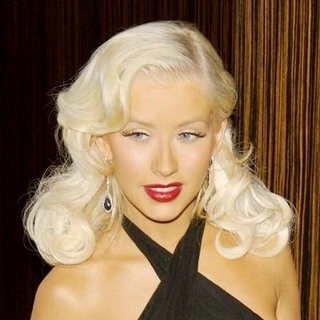 Rumors are abuzz on 's pregnancy, but neither the songbird nor her hubby Jordan Bratman confirmed the report. Just now, Hollywood's most kept secret is no longer an unconfirmed speculation when Fausto Aguilera, the estranged father of Christina, comes out with public confirmation that his daughter does carrying a bun in the oven.

"I'm so excited. I want Christina to achieve all her goals. I wish her all the happiness in the world," so said Fausto expressing his joy over the impending birth.

News
>
Movie News
July 06, 2007 05:22:27 GMT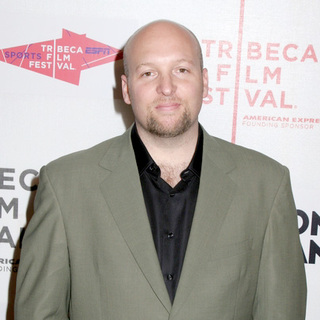 Ready to give his touch on the project, "" scribe Zak Penn has come onboard to carry out a rewrite on "", a Warner Bros. Pictures remake of the 1967 actioner featuring Lee Marvin as a major who conscripts twelve condemned soldier-prisoners for a dangerous mission in WWII.

The screenplay, developed to contemporize the original storyline, initially had Scott Rosenberg to work on alongside Andre Nemec and Josh Appelbaum. Rosenberg, a graduate of Boston University and UCLA, is widely known for being the screenwriter of "Con Air" while both Nemec and Appelbaum are recognized to be the writer-producers of ABC's hit spy-fi series "Alias."

News
>
Celebrity Gossip
July 06, 2007 04:50:23 GMT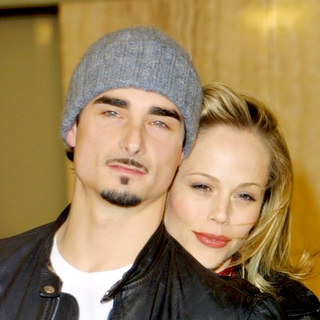 Kevin Richardson, the former member of boy band , is a father for the first time when his wife Kristin Willits gave birth to their first child together, a baby boy, Tuesday July 3rd.

The infant is named Mason Richardson. "We are officially parents," Kevin wrote on his online page Wednesday July 4th confirming the good news. "At 4:56 a.m. Tuesday morning (7/3/07), our son Mason made his entrance into the world."

News
>
Celebrity Gossip
July 06, 2007 04:14:39 GMT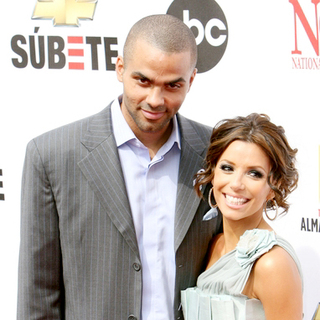 Contrary to huge media report, and will officially wed in a low-key civil ceremony in Paris on Friday July 6th, one day earlier before they hold a religious wedding ceremony, followed thereafter by an extravagant party.

The civil wedding ceremony, which is a must in French law, will be officiated by Paris Mayor Bertrand Delanoe personally and is to be held at the City Hall in Paris's 4th Arrondissement, People magazine reported. Some friends and family, including the parents of Eva and Tony, are expected to attend.

News
>
Movie News
July 06, 2007 03:56:57 GMT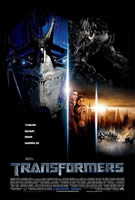 Smoothly garnering over $8 million in its Monday (July 2) preview screenings to then rake in $27.4 million in its first full day, Paramount/DreamWorks Pictures' robot movie "" seems unstoppable in drawing in more cash into its pocket as the flick successfully added another $29.1 million on the 4th of July holiday.

In total, the action-packed flick so far has collected an impressive tally of $65.7 million in just two and a half days, thereby surpassing other blockbusters like 1999's "Star Wars: Episode I - The Phantom Menace" and 2004's "" to become the third-highest grossing movie on a Wednesday.

News
>
Celebrity Gossip
July 06, 2007 03:47:28 GMT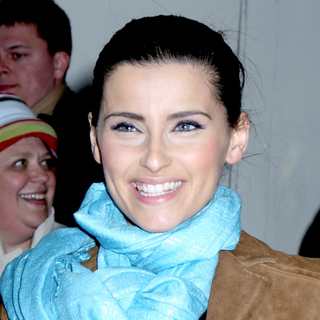 is one step closer to walk down the altar. The Canadian pop singer is reported getting engaged to sound engineer boyfriend Demacio Castellon.

The engagement speculation comes to the surface as Nelly was spotted wearing a huge diamond ring in London, England. The bling is said to be given by Demacio when he popped the question at the end of her tour last month.

News
>
Celebrity Gossip
July 06, 2007 03:16:25 GMT
Is it the beginning of the end? If yes, should we blame ? Time will tell. Kim Porter, the longtime partner of , has moved out from his apartment thus prompted rumors they split.

Porter, who is the mother of the rapper's three children, reportedly has had enough of his cheating on her and so decided to end their longterm relationship, bringing their three children and his son from previous relationship, to a new home in Beverly Hills she has just purchased.

News
>
Movie News
July 06, 2007 02:58:14 GMT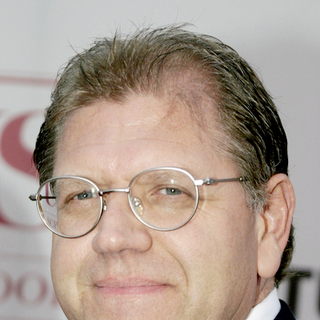 Set to tell the same story that Lasse Hallstrom is preparing to do at Universal Pictures, Robert Zemeckis is also on the move to make "" for the big screen, Empire Online has learned from actor .

The "" star revealed to the site that Zemeckis would develop the project using the motion capture technique applied in "" and the upcoming "" with toplining as Ebenezer Scrooge.