News
>
TV News
November 11, 2008 08:24:55 GMT

"" had presented a flashback episode through "Villains" that aired on Monday, November 10, and the next episode will see Hiro ready to face a battle against Flint and Knox. The hero that can travel through time will be aided by Ando, Claire and Peter during the fight.

Titled "It's Coming", the episode chronicles the group of superheroes' anxiety of an unknown happening that will come along with the approaching moon eclipse. It is known that they got their superpowers when the first eclipse occurred and thus, they have no idea what the second one will bring. Meanwhile, Nathan learns of his father's plans, Matt tries to revive Angela and Sylar meets with Elle.

News
>
Celebrity Gossip
November 11, 2008 08:15:04 GMT
, , and write a brief message, posted on their MySpace blog, telling fans what they've been doing these days and thanking them for their outpouring support and love that help catapulting them to stardom. The threesome write the message at an undisclosed beach while they're enjoying some time off from their hectic work schedule.

"Hey everyone!" the start their message. "We are writing this from the beach ... doing nothing! First time we have stopped in a while. Can't get better than this. We are already feeling refreshed."

News
>
Movie News
November 11, 2008 07:53:18 GMT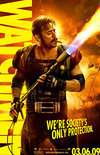 Warner Bros. Pictures have sent out six brand new character posters of their upcoming adventure fantasy film, "", to six different sites, Los Angeles Times, Access Hollywood, USA Today, WiReD, Entertainment Weekly and MTV. Presenting six of the main characters, the posters highlight individually on The Comedian, Dr. Manhattan, Ozymandias, Rorschach, Silk Spectre II and Nite Owl II.

Each of the character posters holds a different tag line supposedly said by the character depicted. In The Comedian's poster from and posted on the news photo, the headlines read "We're society's only protection", while Silk Spectre II's read, "I am used to going out at 3 A.M. and doing something stupid." Other than those two, Rorschach's poster presents words, "This city is afraid of me. I've seen its true face." The rest can be seen below.

News
>
Celebrity Gossip
November 11, 2008 07:37:58 GMT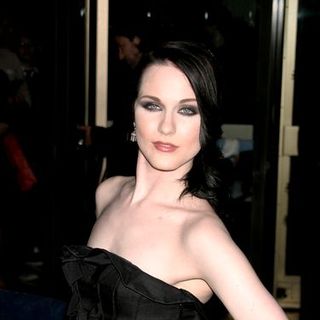 Though she no longer dates , admits she will "always love and respect" the goth rocker. The 21-year-old actress told US Weekly at Hollywood Life's Behind the Camera Awards at The Highlands on Sunday, November 9 in Hollywood that she perceives her split from Marilyn not as "a bad thing", reasoning, "It's life - it happens."

On the mounting rumors claiming she dumped Marilyn after he kicked her brother, Ira, out of his guest house, Evan commented, "it's not the nasty thing everybody thinks it is." She went on insisting that she and Marilyn "got incredible things going on right now" adding, "I'm doing fine, you know, as best as can be expected."

News
>
Music News
November 11, 2008 07:17:30 GMT
A brand new song from called "Desperate" has been revealed. Written by a team comprising of Andreas Carlsson, Desmond Child, Konstantin Rethwisch and Alexander Rethwisch, the new single narrates a cry for help from someone but no one hears.

"Desperate" is confirmed to be among other new tracks on Archuleta's self-titled debut album, which hits the U.S. stores on November 11. Speaking about his first effort, he said during an interview on "The Billy Bush Show", "We experimented on this album and that way I didn't get stuck in a niche. I wanted to make sure there was a variety."

News
>
Movie News
November 11, 2008 07:11:03 GMT

One more photo is coming out of "". Found first by ScarPotter, the new image highlights on Professor Minerva McGonagall, who is depicted by . In the still posted below, it can be seen that the Transfiguration teacher is portrayed to be in contemplation.

"Half-Blood Prince" will follow Potter in his sixth year at Hogwarts during which the wizarding world is at the edge of war as his nemesis, Voldemort, grows even stronger by day. Helped by his two trusted friends, Ron and Hermione played by and respectively, he has to uncover the mystery behind the nickname Half-Blood Prince he finds in a Potion book.

News
>
Celebrity Gossip
November 11, 2008 06:57:17 GMT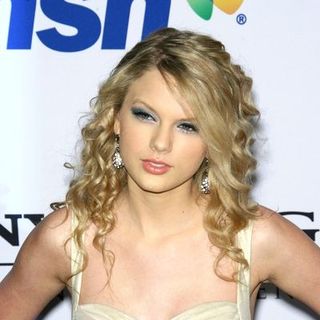 Popularity brings change for , who admits that she finds it hard to shop for underwear without being followed by people. She admitted to Women's Health magazine in a recent cover story she finds her fame has given her hard time buying undies.

Taylor shared her bad experience to the print media, saying that while paying a visit to Victoria's Secret store recently she found out there were 15 people looking at her. They all had their "camera phones out, waiting to take a picture of which kind of underwear I'm going to buy. 'Think she's a small or an extra small?' I wanted to be like, 'Uh, guys? I can hear you!'" she stated.

News
>
TV News
November 11, 2008 06:55:44 GMT

Episode 6.11 of "" has been teased through a new clip. Entitled "We Three (My Echo, My Shadow, and Me) and written by Lucas' depicter , this episode has some kind of noir theme with a scene of multiple deaths.

The story revolves around Brooke Davis having some problems over money and men. She tries to get Lucas Scott back but the man rejects her. She also owes some money to Dan Scott. Elsewhere, Mouth McFadden has a plan to search for a big news in order to bring chaos around the town. Meanwhile, Lucas is featured having his own club, and Dan tries to have a relationship with Haley Scott.

News
>
TV News
November 11, 2008 06:39:02 GMT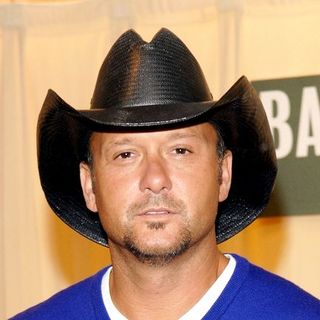 It has been set that will host "" on November 22. With the stint, he becomes one of the few country stars who have ever hosted the show apart from , , , and .

The news came straight from McGraw's spokesperson Jesse Schmidt who said that the singer will stick to the hosting duties and occasional sketch, but not performing. The musical guest on the episode will be and . "I'm looking forward to hosting the show," Tim said. "I'm not exactly known for my comedy, but then again, if you've been to one of my shows, you might feel differently."

News
>
Music News
November 11, 2008 06:38:24 GMT

Hot on the heels of their just-released LP, "", have unveiled a video for their ballad single "Without You". The video was helmed by Travis Kopach, the same director who helped Panic! At the Disco making a music video for "Lying Is the Most Fun a Girl Can Have Without Taking Her Clothes Off".

Speaking about "Without You" music video itself, it features of "" and of "". "I play the bad boyfriend," Lutz told MTV. "Aimee is the sweet cheerleader girl ... who shouldn't be with me. I lead her life on the wrong track until she gets rid of me, and her life finally goes to where it should go. She graduates high school and gets a good job, while I am left in the dust."

News
>
Celebrity Gossip
November 11, 2008 06:17:26 GMT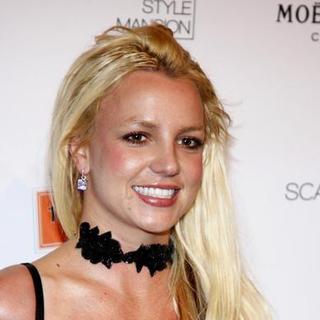 ' youngest son Jayden James has been released from the Southwest Mississippi Regional Medical Center, where he's been treated over the weekend for what was cited as "a terrible allergic reaction." The 2-year-old boy was photographed being carried away by his pop superstar mother into a waiting car outside the hospital at about 6 P.M. Monday, November 10.

In , it can be seen that the mother-son duo was escorted into the SUV by a police and security. One eyewitness testified to have seen Britney looking "totally exhausted."

News
>
Movie News
November 11, 2008 06:16:11 GMT

On Monday, November 10 during the airing of "" 3.08 episode, an exclusive footage from the highly anticipated vampire drama "" has been played on small screen and now the footage has been leaked out. Bringing out the bootleg video to attention for the first time is Bloody-Disgusting.

The less-than-a-minute clip is focused on the two main characters, Bella and Edward, as the two discuss about Edward's nature in the middle of a woods. As promised before the footage takes center stage, , the actor who acts as Edward Cullen gives his introduction to the Summit Entertainment romantic drama thriller.

News
>
Celebrity Gossip
November 11, 2008 05:05:41 GMT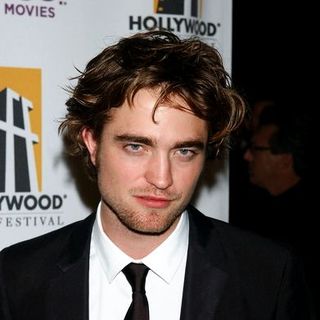 MTV News has recruited 19-year-old Laura Culpepper, whom it claims as "" superfan, to interview its main cast and to ask him several random questions, like his favorite color and singer just to name some. The several questions given, indeed, demand spontaneous answers from the movie hunk.

When Laura asks him, "If you could collaborate with any musician, dead or alive, who would it be?" Robert says, "" without mentioning the reason. After that asked about the superhero power he would like to possess in real life, he tells Laura, "Flying, obviously. Everybody wants to fly. Flying is the best." Coming to the next topic, which is about his favorite color, Robert admits, "I don't know" before then quickly adding, "Gray, maybe?"

News
>
TV News
November 11, 2008 05:01:45 GMT

Following the announcement of full season order for NBC's "", the high-tech series comes with a news of some changes on its internal aspect. It has been reported that the series' three regular cast will be no longer featured on the upcoming episodes.

Sydney Tamiia Poitier, Yancey Arias, and Bruce Davison are the cast that have been dismissed from "Knight Rider" future production. The purpose behind the dismissal is being explained by the series' executive producer and showrunner, Gary Scott Thompson, as the way to bring the series closer to the original 1980s series.

News
>
Music News
November 11, 2008 05:00:41 GMT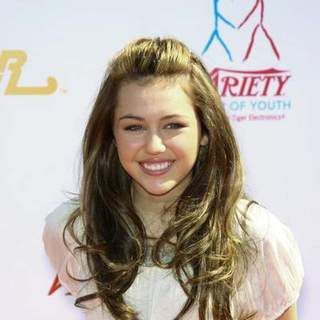 In support of new single "Fly on the Wall" from her sophomore studio album "", has shot a paparazzi-inspired music video for the song. Accompanied by momager Tish, she went to a dance studio in downtown Los Angeles wearing white tank top and ANLO's "Brooke" jeans on Sunday, November 9.

On a pictures slide show posted below, Miley is shown getting chased by paparazzi. She tries to flee from the the chase and ends up in a parking lot. "Miley always had [them/paparazzi] in mind when she wrote the song," a source told E! Online concerning the concept behind the video.