News
>
Celebrity Gossip
January 09, 2008 02:33:20 GMT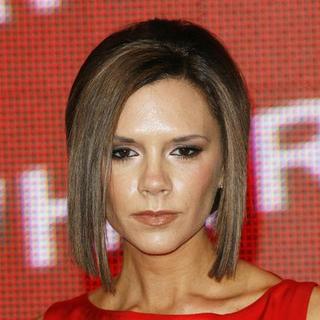 Another year, another Worst-Dressed List from style maven Mr. Blackwell. In his 48th Annual Worst Dressed Women List, released Tuesday, January 8 , the so-called Posh Spice who's been considered by many people as one of the world's famous fashion icons, surprisingly was the first pick.

The mother of three, who's also the wife of famous soccer star , was called out by Mr. Blackwell for her "skinny-mini monstrosities". Next up was . The British troubled pop star was dubbed a "part 50's car-hop horror." The third Worst Dressed Woman was former child star whom Blackwell said "resembles a tattered toothpick-trapped in a hurricane."

News
>
Movie News
January 09, 2008 02:06:10 GMT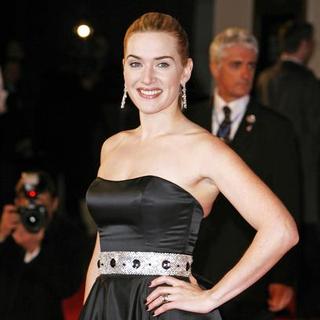 Having its leading lady quit the project due to her pregnancy, "" is forced to find 's replacement fast. But, good news for the adaptation drama film comes sooner that the expected as Bernhard Schlink, the author of the novel on which the film is based on, told Berliner Morgenpost that has agreed to replace the "Moulin Rouge!" star.

In an article on the German newspaper to be published on Wednesday, January 9, Schlink revealed that Winslet would play a mysterious older woman who seduces a young man in post-World War II Germany. The author then commented about the role stating, "Kate Winslet fits the role wonderfully."

News
>
Celebrity Gossip
January 09, 2008 02:02:48 GMT

A publicist for rap icon has confirmed that the star was rushed to the hospital over the holidays due to complications from pneumonia.

In a statement released Tuesday, January 8 Em's publicist, Dennis Dennehy revealed "Over the holidays, Marshall Mathers, a.k.a. Eminem, was under doctors' care at Detroit-area hospitals for complications due to pneumonia. He has since been released and is doing well recovering at home."

News
>
Music News
January 09, 2008 01:57:34 GMT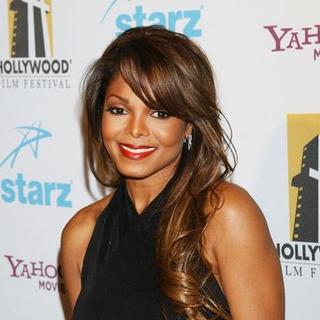 Following a sneak peak of 's highly-anticipated video clip for 'Feedback', the full length has been premiered on BET and Yahoo! Music yesterday (January 8).

The clip is the first from her upcoming album '' which will be dropped February 26 through Island Def Jam. The song itself is a Rodney Jerkins-produced which is made the first single pulled from the tenth studio album.

News
>
Movie News
January 08, 2008 09:47:19 GMT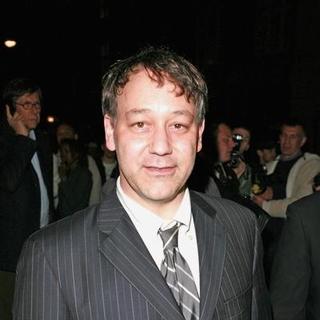 Words are circulating that Sam Raimi and Rob Tapert's Ghost House Pictures are re-teaming with Mandate Pictures once again. According to ShockTillYouDrop.com, the trio are involved in developing another horror movie "Burst".

Though only a few details has been shared, it was said that Ghost House and Mandate are now seeking for a director to helm the new project. Further, the movie will tell about an isolated town that endures an alien invasion during a severe snowstorm causing the victims to spontaneously burn.

News
>
Movie News
January 08, 2008 09:10:10 GMT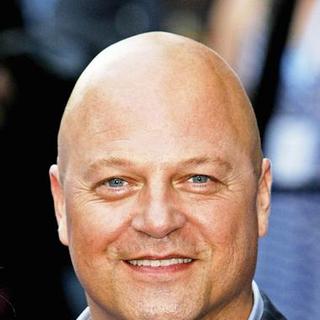 The star of Emmy-nominated television series "The Shield", , has joined the cast of "". Hollywood Reporter reported that in the movie produced by DreamWorks, the actor in superhero flick "" will play the U.S. secretary of defense.

As the latest member to join the cast, it means that the father of two will star alongside , , and as well as other cast members. Meanwhile, Chiklis' credits also include "" and "".

News
>
Celebrity Gossip
January 08, 2008 08:47:48 GMT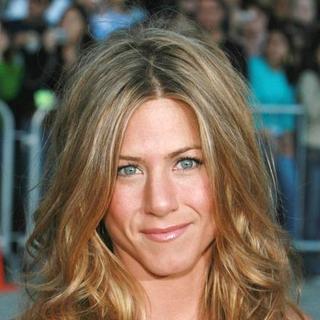 Is desperately wanting to have baby, is said to have been considering another option besides adoption that is having a sperm donor.

The actress, who's been not so lucky in her love relationship following her divorce with actor husband , has reportedly told best pal that she wants one of her male friends to help her conceives a child.

News
>
Music News
January 08, 2008 08:43:41 GMT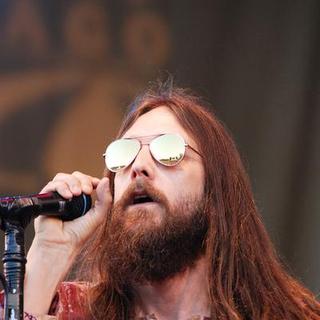 will try out their new album, '', in a series of one-off gigs in U.S. The rock band which is fronted by Chris Robinson, also revealed that they will play several songs from their back catalog and "select surprises".

The 8-dates jaunt will kick off March 2 in New Jersey and visit other cities like New York, Boston, Chicago, San Fransisco and Los Angeles before heading to Australia and Europe. The trek in U.S. includes a March 15 gig in Austin, Texas which is part of South by Southwest festival (SxSW).

News
>
Movie News
January 08, 2008 08:41:25 GMT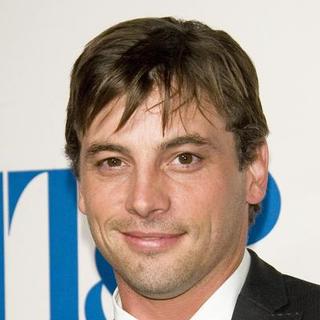 Spending the past few years starring in television series, is said to be returning to the big screen. According to Hollywood Reporter, the 'Jake Green' actor in CBS's drama "Jericho" has been cast in Screen Gems' new project "".

In the drama thriller film directed by Nimrod Antal, the 37-year-old actor will portray Dobbs, a scruffy member of an armored truck company team who plans to rob a truck that carries $10 million. He will star alongside , , , and Fred Ward.

News
>
Music News
January 08, 2008 08:09:44 GMT

Baton Rouge rapper will drop the sequel to his 2005 debut album '' that went gold in U.S. His new album is titled '' and will be released via Trill Entertainment on February 26.

Its first single 'Independent' feat. Lil Phat and had been released on the radio late last year and had since peaked on Billboard R&B/Hip-Hop Songs chart at number 11. Its music video has been premiered on BET in December, featuring the direction from Chris Comeaux.

News
>
Movie News
January 08, 2008 08:07:14 GMT
John O'Farrell novel "" will be adapted to the big screen by Paramount Pictures. According to Variety, the studio will develop the comedic project helped by Karey Kirkpatrick.

The multi-talented writer is said to be the movie's director, producer as well as writer. In penning the script, he will be assisted by O'Farrell, while he will be accompanied by Kathleen Kennedy in the producers' seat. Further, Kirkpatrick is credited for his writing scripts, including "Chicken Run", "", "James and the Giant Peach" and "The Spiderwick Chronicles". Previously, he directed an animated feature, "", and has just finished "NowhereLand", another Paramount's comedy film starring .

News
>
Celebrity Gossip
January 08, 2008 07:58:23 GMT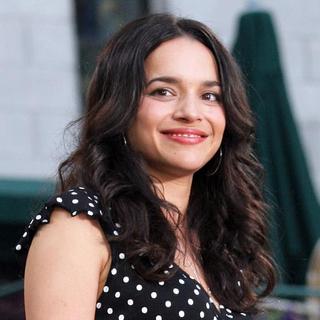 is back on the single market again after her longterm relationship with boyfriend Lee Alexander ended.

The songbird and occasional actress has been dating Lee, The Little Willies bassist, for years, reportedly since 1999. The couple, unfortunately, broke up during the Festive Season.

News
>
Celebrity Gossip
January 08, 2008 07:31:19 GMT
Academy Award-nominated English actress and her fiance Harry Holm have welcomed a baby girl, it has been confirmed.

The newborn baby, who has not yet been named, was born in an undisclosed London hospital in the early hours of Friday, January 4.

News
>
Music News
January 08, 2008 07:17:30 GMT

A new material from Donnie of Making the Band 4 has been leaked to the Internet following the leaking of earlier this week.

A mid-tempo song, in snippet also, titled 'So Beautiful' allegedly belongs to the singer who is set to make his debut album. The new season of Making the Band 4 that will air January 28 on MTV will determine which among him, or the winning band, will get to release their album first.

News
>
Movie News
January 08, 2008 07:12:51 GMT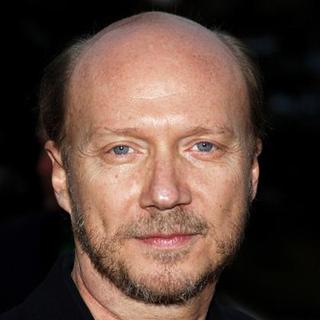 United Artists has bought the film rights to children's literature series "". According to Hollywood Reporter, the studio has paid seven figures to option the rights over the fantasy series written by an Australian author, John Flanagan.

Further, it was reported that the studio is approaching the Academy Award winning writer of "", Paul Haggis, to adapt and direct the first film of the series. Allegedly, the first film will be made based on the first of seven books, The Ruins of Gorlan which was being published in the United States in 2005.