News
>
Music News
July 26, 2006 05:00:09 GMT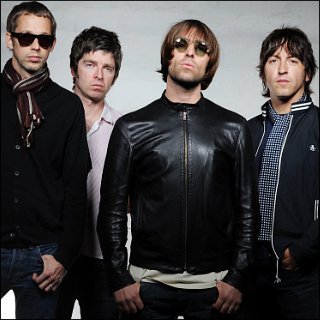 British rock band have announced they are about to release a greatest hits album on November 20th later this year. The set, tentatively titled "", will feature a mixture of chart singles and lesser-known B-sides, all chosen by the band.

The 18-track double album will among others include their 1994 debut single "Supersonic" and their sing-along classic "Wonderwall" besides that of the band's best B-sides, "Acquiesce" and "Half The World Away".

News
>
Celebrity Gossip
July 26, 2006 04:34:08 GMT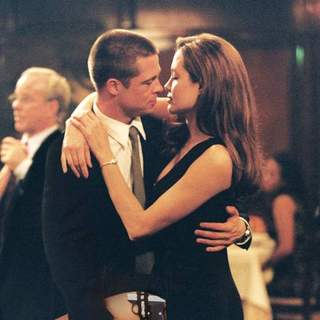 ©
"Brad promised his last wife on their wedding day they'd be together forever, and they didn't make it. He is a sensitive soul who just wants to make sure he can keep his promise this time around." That's how Betty Russell, the actor's grandmother said on the reason why has yet married to .

In other words, it seems that Pitt really is devastated by his divorce from that he won't get married with Jolie until he's certain they will be "together forever."

News
>
Movie News
July 26, 2006 04:12:41 GMT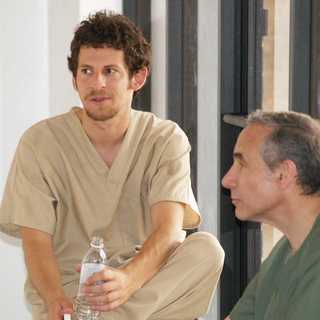 ©
Wanting to remind people of an awful incident happened in Arizona back in 1993 about a cult that took over one of the state's towns, a wide-screen feature depicting the tragedy entitled "" is now in development under Landau Motion Pictures with Seth Landau himself as the helmer to meet a 2007 release.

The second effort by Landau after his 2005 work, "Take Out", the picture has already included stars like Tony Todd, George Wendt, Tiffany Shepis, Daniel Roebuck, plus Bobby Slayton in the cast list and is expected to complete the post-production by June 2007. While waiting for it to come up on commercial theatres, a trailer of the film will be posted online during the week of Halloween 2006.

News
>
Celebrity Gossip
July 26, 2006 04:11:40 GMT
New rumors surface by the hour that Stacey Ferguson and boyfriend split.

This report sparked soon as the 33-year-old actor was spotted lounging around his Brentwood backyard pool this past Sunday with two unidentified buxom blondes in skimpy bikinis.

News
>
Celebrity Gossip
July 26, 2006 03:35:24 GMT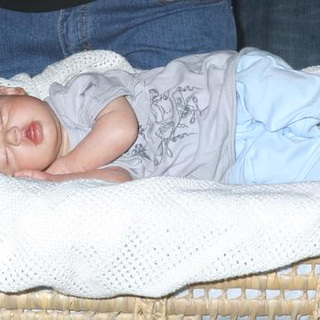 Shiloh Nouvel Jolie-Pitt, the newly-born of celebrity couple and , has set a new record. The barely two-months baby has been chosen to be the first infant ever memorialized in wax by Madame Tussauds.

Report on that matter was released on Tuesday July 25th by the New York outpost of the museum. The wax form of Shiloh, who is claimed as "the world's most famous baby" per Madame Tussauds, will be unveiled to the public on Wednesday.

News
>
Celebrity Gossip
July 26, 2006 03:16:23 GMT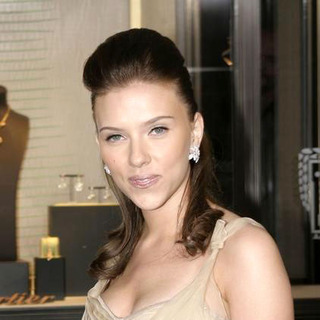 Hollywood star has signed a multi-year deal with sports giant Reebok to be its new face.

"Enthusiastic" about working with Reebok, Johansson will also create the Scarlett "Hearts" Rbk line. For this line, the beauty will join in the design process besides modeling as well.

News
>
Celebrity Gossip
July 26, 2006 02:40:27 GMT
It is sad to say that only days after was caught in a sexual encounter with a stranger, his longtime partner Kenny Goss decided to call-off their wedding.

Both Michael and Goss initially have planned to mark the tenth anniversary of their relationship later this year with a same-sex civil partnership. Unfortunately, the incident in which Michael was caught having gay sex with a jobless van driver in London's Hampstead Heath last week, has led to such realization about their commitment to one another.

News
>
Celebrity Gossip
July 25, 2006 09:35:33 GMT
This one really is hot. and reportedly are heading for a permanent break-up. That's according to NW magazine.

Nevertheless, reports on the reason behind their break-up remain confusing. As that of Vince's side, it is said his mother Sharon Vaughn forced him to end his romance with Jenn for she believes that the actress still loves her ex-husband . Thus, marrying Jenn would only lead him into "a world of heartbreak".

News
>
Celebrity Gossip
July 25, 2006 08:58:57 GMT
Singer , actor , and are among the celebrities who will kick off the International AIDS Conference, held next month in Toronto.

Other acts at the opening ceremony, scheduled for Aug. 13 at the Rogers Centre, include , , Amanda Marshall, and .

News
>
Celebrity Gossip
July 25, 2006 08:32:17 GMT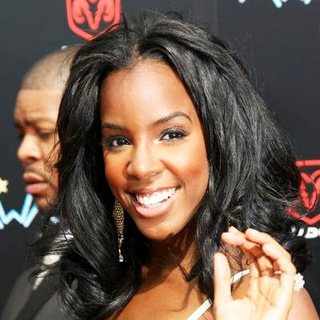 Former star is two months pregnant with her first child ever.

Rumors have been circulating about her being pregnant but was never confirmed until she officially announced it via a non-existent web site called AMG. The singer said "It was definitely a surprise! It's kind of a bitter-sweet feeling because I was planning to release an album next year".

News
>
Music News
July 25, 2006 07:52:19 GMT
Watching our favorite musicians singing on stage or during a tour is something common. But watching them singing in a contest that really is something special. Interesting isn't it?

Just watch and see their action on FOX's "Duets," a contest that pairs regular celebrities with singing celebrities. Among numbers of singers sign to appear on the new reality show are , , , , Clint Black, , , , , , , , and Aaron Neville.

News
>
Music News
July 25, 2006 07:28:19 GMT
never stops creating abuzz. The singer has just caught at Hampstead Heath park in London last weekend with a man who claims to have had a sexual encounter with him. Report on this matter was first brought to public by the British News of the World tabloid.

The photographs in the related paper obviously show a seemingly upset Michael at a park at night, alongside a photo of the man who claims to have "hooked up" with the pop star. The man is described as a "pot-bellied, 58-year-old, jobless van driver" named Norman Kirtland.

News
>
Music News
July 25, 2006 06:42:23 GMT
Band has announced plans to record their next LP with the help of veteran producer Butch Vig, the man behind such success as 's "", ' "" and 's "".

In a post on the band's official site, Jimmy Eat World frontman Jim Adkins wrote "We are scheduled to begin recording our new record on August 7th at our own studio in Tempe. We will be working alongside Chris Testa as our engineer, and the legendary Butch Vig will also be alongside the band making sure we don't forget to thrash unreal!! (We are pretty sure that's Wisconsin slang for 'kicking serious ass')."

News
>
Music News
July 25, 2006 06:20:11 GMT
Pop diva really is a high-qualified singer that NBC has planned to air her "Confessions" tour in November later this year.

Rumors on the street say that a two-hour special will be taped this summer at Wembley Stadium in London where Madonna's tour takes place. What's more, the network also is billing Madonna's special as the first-ever broadcast network performance by the Grammy-winning singer.

News
>
Celebrity Gossip
July 25, 2006 04:47:57 GMT
Action movie star wins his domain namesake, TomCruise.com, from notorious cyber-squatter Jeff Burgar, who uses the sites to redirect visitors to his Celebrity1000.com Website.

Burgar had owned and operated TomCruise.com since 1996. He is well known to WIPO, the U.N.'s World Intellectual Property Organization, having previously gone before panels to argue his right to own domain names including CelineDion.com, KevinSpacey.com, PamelaAnderson.com, and BruceSpringsteen.com.