News
>
Movie News
December 09, 2008 02:34:28 GMT

While "" is open for a one-week limited screening in Los Angeles, the music video for its soundtrack "Right to Dream" which is sung by one of its cast, , has been put forward. "Right to Dream" is the original song that Carey wrote with country crooner , specially for the indie movie. Willie contributes the guitar playing in the recorded version of the single.

Apart from showing Mariah in a studio to record the song, the music video also brings up some scenes from the movie. "Tennessee" is centering on Mariah's character named Krystal who leaves her marriage behind, picking up two brothers on her way to Tennessee to pursue her dream as a singer. In the movie, Krystal scores an open-mic night to sing her song "I've Got the Right to Dream".

News
>
Celebrity Gossip
December 09, 2008 02:33:06 GMT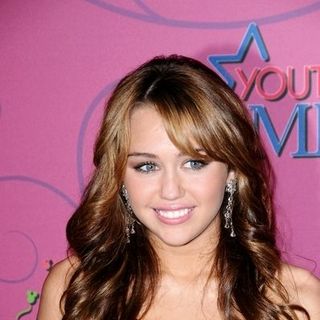 Christmas is nearing, but apparently still has no idea on what she and her family will do on that day. "It is so chaotic all the time," so she says, reasoning that "we're never really all home on a holiday, so it's kind of hard to keep traditions alive."

"We just always make sure we're together no matter what," she adds. "The most important thing is not about doing the same thing every year, but creating new memories."

News
>
Celebrity Gossip
December 09, 2008 01:54:12 GMT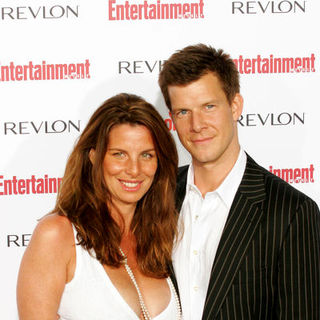 and his interior designer wife, Ivy Sherman, have welcomed the arrival of their second child, a baby boy. A representative for the actor confirms the good news to People.

According to the representative, the infant is named Rylan Jaxson Mabius. He was born on Sunday, December 7 in New York City and weighed a little more than 10 lbs.

News
>
Movie News
December 09, 2008 01:52:48 GMT

The holiday spirit is all around with "" remaining atop the North American box office. Becoming the indisputable #1 movie at the chart this weekend, December 5 to 7, the romantic comedy starring and has brought in another $16.8 million to the total of $69.4 million.

Screened at 3,335 theaters across the U.S., this New Line Cinema film experiences a 46.1% decrease in sales from its last week $31.1 million bow. Of "Four Christmases" success staying at the top position, Box Office Mojo president Brandon Gray claims that the film "had a deep hold as far as post-Thanksgivings go".

News
>
Music News
December 08, 2008 06:01:04 GMT

This year, will treat fans with a new album "". Working with longtime collaborator Rodney Jerkins, who also helped her making her sophomore LP "", she will release the effort on December 9 under Epic Records to follow up her 2004 record "".

"Getting in touch with how I felt made me want to sing about it," Brandy commented on the forthcoming LP. "This entire album is about life and what we all experience - that we're not alone and sometimes need to be uplifted."

News
>
Music News
December 06, 2008 07:36:17 GMT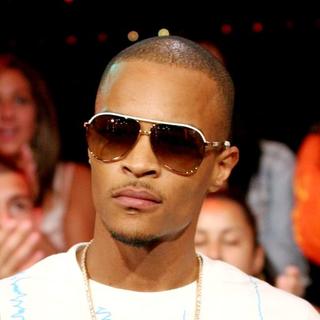 has been confirmed to make a live appearance alongside on holiday TV show "NBC's New Year's Eve with Carson Daly". Another big name who is also set to perform live at the event is .

"The addition of T.I. is huge," Daly said regarding the performance lineup. "Since the end of June, either T.I. or Katy Perry has predominantly held the number one spot on Billboard's Hot 100. More importantly, with T.I. we get the artist of the year to perform in primetime."

News
>
TV News
December 06, 2008 07:30:02 GMT

"" will indeed see the last of as Gil Grissom in the series' first episode in 2009. Through a recently-outed press release, it has been unraveled that the bowing out of Peterson has been embedded in the forthcoming episode entitled "One to Go" as his character takes a sudden leave from the CSI team.

On the episode scheduled to air on Thursday, January 15, 2009, Peterson's character will stun his co-workers with an announcement that his time as a CSI has come to an end after working with Dr. Raymond Langston on the "Dick & Jane" murders. Before leaving the team for good though, he offers Langston a permanent position on the CSI team.

News
>
TV News
December 06, 2008 07:02:10 GMT
In the new episode of "", Melinda will assist a ghost who must face hard facts about her marriage. "Ball & Chain" will air two weeks from its previous episode, on December 19. More on the complicated romance between Melinda and her dead husband Jim is also put on the spotlight here.

The death of Jim may have shocked many fans but earlier this week the show's executive producers released a statement through TV Guide, saying "Though there is plenty of aching and longing, the two of them are scrupulously respectful of each other's boundaries - he because she is grieving her husband, and she because he is grappling with memory loss. We're planning to address what friends and neighbors think, in a big way, as we move forward in Season 4."

News
>
Celebrity Gossip
December 06, 2008 07:00:18 GMT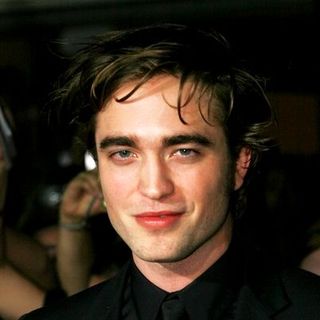 Becoming one of nowadays most-searched actors due to the success of his vampire drama flick "," admits he isn't good at sports and is terrible at baseball despite the fact that there's a scene where he had to play baseball in "Twilight." "I think sports are stupid," he says.

"Catherine Hardwicke was so determined to make me look like a professional baseball player she had this coach teach me this ready position, this little squat," Robert reveals further recalling his experience shooting "Twilight" with the movie director. "I was like 'I'll do it on the last day of filming'. Catherine was like 'No, let me see it.'"

News
>
Music News
December 06, 2008 06:55:32 GMT

A music video directed by of HBO's "" to support 's -featuring single "Camera Phone" has arrived. Filmed in a Los Angeles' nightclub, it features The Game and Ne-Yo popping champagne in a VIP room surrounded by women. Ne-Yo even gets up close and personal with Cheryl Burke of "".

"It's fun because the turnaround is quick. You shoot it, you edit that week, and a week later Game will have his video. It's amazing," Kevin commented on her contribution in the video. "I just want to make this different than anything he's [The Game] ever done," he added.

News
>
Movie News
December 06, 2008 06:19:34 GMT

Though "" is still months away from its theatrical release, the talks of its sequel have hypened. Bringing up the latest speculation about the possible follow-up movie is Cinema Blend (CB), which claims that the 20th Century Fox eye to use a character named Cyber as the villain.

Explaining further about the proposed baddie itself, CB describes Cyber as "Wolverine's equal and opposite" because Cyber possesses similar powers as Wolverine, meaning he has an Adamantium skin, claws, mutant healing ability, and else. In addition to the villain rumor, the site also notes that there is possibility that Sabretooth will still be seen in the sequel.

News
>
TV News
December 06, 2008 06:02:49 GMT

Another webisode of NBC's "" will take over the online world. "Heroes: The Recruit" will start airing on Monday, December 15 with the first chapter called "Private Mills".

Similar to the previous two webisodes that introduce new characters and people with special abilities, the new webisode will bring in Rachel Mills, a marine who is recruited by Pinehearst to be part of a top-secret program. Rachel, who is played by (""), survives an explosion only to face off against Angela Petrelli (Christine Rose), who is after one thing, the truth, no matter the pain.

News
>
Celebrity Gossip
December 06, 2008 06:00:46 GMT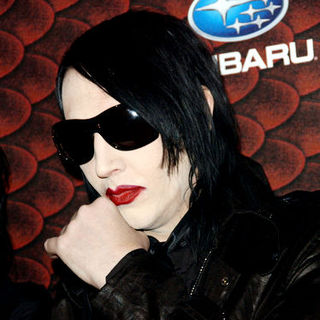 's new leading lady, who previously was said to be his ex-girlfriend lookalike, has been identified. The lady is claimed to be Isani Griffith, who works as a model.

Marilyn introduced Isani to the press at his inaugural U.S. exhibition, called "Marilyn Manson: Trismegistus," during Art Basel Miami 2008 on Thursday, December 4. "That's my special lady friend," the rocker said.

News
>
Music News
December 06, 2008 05:07:28 GMT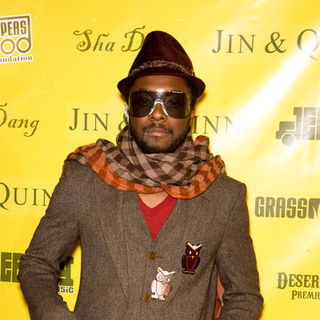 In an interview, ' member reveals that he plans to make the band's upcoming LP "The E.N.D (The Energy Never Dies)" as a "music diary." He tells Billboard, "It's a diary ... of music that at any given time, depending on the inspiration, you can add to it."

"When it comes out, there'll be 12 songs on it, but the next day there could be 100 songs, 50 sketches, 1,000 blogs all (online) around 'The End' so the energy really, truly never dies," will.i.am explains further. "I'm trying to break away from the concept of an album. What is an album when you put 12 songs on iTunes and people can pick at it like scabs? That's not an album. There is no album anymore."

News
>
Movie News
December 06, 2008 04:49:35 GMT

Hollywood Foreign Press Association (HFPA) has come up with the names for the 66th Annual Golden Globe Awards nominations' announcers. On Friday, December 5, the organization reveals that , and have been appointed to announce the contenders for the upcoming Golden Globes.

The three Hollywood actors will join HFPA President Jorge Camara for the special event to be held on Thursday, December 11, morning at The Beverly Hilton. They are expected to read out nominees for the awards' 25 categories starting from 5:00 A.M.