News
>
Movie News
October 29, 2008 04:33:32 GMT

After Entertainment Weekly brought forward from "" few weeks back, is now sharing a fresh series of pictures from the sci-fi film. The brand new images are taken from Empire Magazine's newest issue and they present some of the new crew from the U.S.S. Enterprise.

The first pic which is posted at the news photo shows off Spock standing on the bridge of Enterprise in front of the starship's viewscreen. The second one put below displays Captain Kirk and Hikaru Sulu in armored EVA suits in what seems to be a space shuttle. Giving further information on the particular photo, hints that the man on the left can be Greg Ellis's Chief Engineer Olsen. Last of all, the third image takes a closer look at Uhura.

News
>
Celebrity Gossip
October 29, 2008 04:26:29 GMT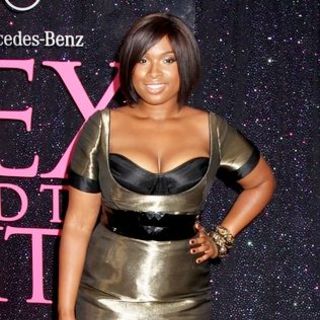 Condolences and messages of support haven't stopped coming in for and the rest of her family following the tragic deaths of her mother, brother, and nephew, with the latest offering their prayers are and . In addition to both music stars, Hudson's "" co-star Mario Cantone also offers his words of wisdom related to the case.

"It's insane," actress-singer Ashanti told MTV News on Monday night, October 27, when referring to the tragedy that Hudson has experienced. "I can't even express it, the pain that she must be going through. I can't imagine going through that. I just pray that she's strong and she takes the time to heal herself. My prayers go out to her and her family. God bless."

News
>
Music News
October 29, 2008 04:23:43 GMT

Four-piece band have premiered a music video for their single "Hollywood Whore". The video opens up with a scene where a woman lies on the floor, seemingly to be drunk. Then, the whole band take over with their out-loud performance as if they want to wake her up and make her sober.

"Hollywood Whore" is a song telling a story of Hollywood socialite who worships cash, fame, and fans. The new single will be among new tracks on the band's fifth studio album "". Slated to come out in March 2009, the album, originally titled "Days of War, Nights of Love", is produced by Jay Baumgardner.

News
>
TV News
October 29, 2008 03:49:22 GMT

In the next episode of "", Mary Grady will find out the fact about Tom Grady. The identity of the boy who she used to believe as her true son, will be revealed on "That Is Not My Son".

The episode also focuses on the effort of Edward Albright to get Raymond Carter free out of captivity. At the same time, Henry Spivey suddenly wakes up to find himself in the middle of gunfire. Henry tries to call Mavis Heller for help by giving away his whereabouts and his identity as well. The worse is, Paula, additional character played by Michelle Krusiec, is a fellow operative who accidentally heard the true fact of Henry's identity from the conversation between Henry and Mavis on the phone. The situation leads Henry aka Edward's fate to rely on Paula's hands.

News
>
Movie News
October 29, 2008 03:44:44 GMT

A very short footage of "" has been discovered by . Said to be aired by a Japanese TV station, NHK, the snippet teases the footage where Goku is taking out a dragonball from a box and pulls out his traditional uniform. The footage begins at the 16 seconds mark.

Based on the popular Japanese manga from Akira Toriyama, "Dragonball" tells the story of Goku, a humanoid alien and powerful warrior who becomes the Earth protector from the invading alien rogues who are trying to gain powers by collecting the mystical objects the movie takes its name. It focuses on Goku's journey in finding Master Roshi and preparing himself to protect the seven mystical dragonballs from evil's hands.

News
>
Music News
October 29, 2008 03:38:05 GMT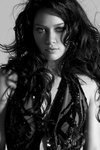 releases a Phillip Andelman-directed music video aimed to promote her new single "Reach Out". On the The Prophet-featuring video, Duff is seen flirting with a man, hugging him in a tight grip, and sucking his thumb.

"Reach Out" is a dance-pop song which is produced by Ryan Tedder of and co-written by Tedder, Evan Bogart and Mika Guillory. The song, which samples 's "Personal Jesus", will appear on her compilation album, "".

News
>
Celebrity Gossip
October 29, 2008 03:26:30 GMT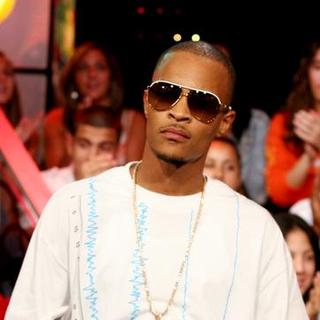 Keeping his interview with "" real and honest, came clean about his personal life and most of all, sex life, claiming he lost his virginity when he was merely 11 years old. He, moreover, also opened up about his arrest for gun-possession charges and upcoming years-long jail sentence for pleading guilty to the case.

About losing his virginity at such a very young age, the rapper told talk show host , "I'm embarrassed." He went on saying, "I'm sorry ... If it makes it any better we had two kids together later on."

News
>
TV News
October 29, 2008 03:20:28 GMT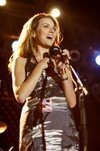 The CW have provided a webclip from the 6.09 episode of "". It takes on the conversation between Lucas and Haley about the direction of the screen play that is made out of Lucas' novel. Also provided below is the extended promo of the episode.

Lucas emphasizes that he doesn't want to mislead his audience into knowing that Dan Scott is a good character, saying "Dan Scott isn't human. He doesn't deserve to be forgiven, and frankly Dan Scott doesn't deserve a spot in Jamie's life". Lucas has to make jeopardizing decisions about the filming while Peyton meets the movie producer, Julian.

News
>
Movie News
October 29, 2008 03:10:33 GMT

It is official, and will team up in both "" and "". Marvel Studios have just given out confirmation that they have signed both actors for the two superhero movies.

Downey Jr. will live up his crime-fighting role as Iron Man once again, while Cheadle will step into the shoes of Colonel James 'Rhodey' Rhodes, once played by . Despite this great news, it is still unclear though whether Cheadle's character will be transformed into War Machine in "" sequel.

News
>
Celebrity Gossip
October 29, 2008 02:54:45 GMT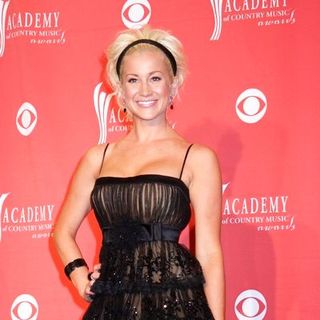 has turned her back on meat and becomes a vegetarian. Opening up about her new eating habit, she tells People magazine she's been seeking advice from fellow "" alum, , who's also a vegetarian.

"Most country girls do like their meat!" the country music singer said when recalling her root. "I used to eat steak rare all the time. I'd just throw it on the grill for two seconds, flip it over and it was done and everyone was like, 'That's so gross - that thing is still moving!'"

News
>
Music News
October 29, 2008 02:52:46 GMT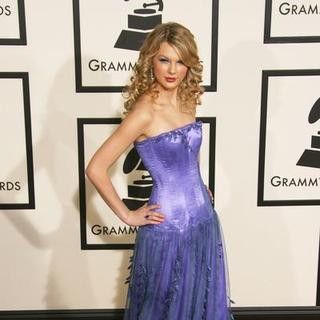 A brand new song from called "You're Not Sorry" has been available for stream. Carrying slow-jammed sounds, the song revolves around the story of a woman turning devastated after breaking up with her boyfriend.

"You're Not Sorry" will be listed on Swift's sophomore studio album "". Slated for release on November 11 in the United States via Big Machine Records, the effort also contains a new song titled "Breathe" where Swift teams up with .

News
>
Movie News
October 29, 2008 02:33:49 GMT

Months after the release of "" trailer, an extended version of the trailer has been put out. Around half-a-minute longer than , this new promotional video for the family comedy adventure provides never-before-seen footage that are focused on the storytelling sequences.

Skeeter Bronson is a hotel handyman who is asked by his sister to babysit his niece and nephew for the weekend. After telling the kids a bedtime story one night, he wakes up the next day to find out that the story has come to life. Seizing the opportunity of the mysterious phenomenon, he tries to help his family by telling one outlandish tale after another, but it's the kids' unexpected contributions that turn all of their lives upside down.

News
>
TV News
October 29, 2008 02:32:36 GMT
An extended promo of "" 2.09 is now available for view. Ten seconds longer than the one aired during the end credit, the preview sees Nate being confronted by Dan when Dan finds out that Nate has been hanging around and kissing his 15-year-old sister, Jenny.

"There Might Be Blood" is the continuation of Jenny's venture to reach a success in the fashion world with the help of her new friend, Agnes. In the episode which will air on November 3, Jenny and Agnes plan a guerilla fashion show that will either launch Jenny's stardom or ruin her chances of ever being accepted by the industry.

News
>
Celebrity Gossip
October 29, 2008 02:09:39 GMT
The Cook County Medical Examiner's office confirmed Tuesday, October 28 that the death of 's nephew, 7-year-old Julian King, was ruled a homicide. Citing an ongoing investigation, the authorities didn't provide details about on which body part the child suffered wounds or how long he had been dead.

Julian, the son of Hudson's sister Julia Hudson, was declared missing soon following the killing of Hudson's mother Darnell Hudson Donerson, 57, and older brother Jason Hudson, 29, last Friday, October 24. An Amber Alert had been issued for him and a $100,000 reward had also been offered by his family for his safe return.

News
>
Music News
October 29, 2008 02:04:42 GMT

debuts a music video for his new song "Live Your Life" where lends her vocal on the hook. Aided by director Anthony Mandler, the music video captures T.I. as a troubled man getting involved with mafia and Rihanna as a nightclub singer.

At some point, T.I. wears a neat expensive suit and drives a luxurious car but life is not that easy with all the feud in the group. For some reasons, he is beaten mercilessly by the other gang members and wanders aimlessly with a swollen face and ragged clothes. The video then ends with T.I. exiting the mafia group saying, "I get myself in, I get myself out."