News
>
TV News
October 23, 2008 08:15:34 GMT

Giving more sneak peeks into the episode 3.07 of "", NBC network have let out four clips from the episode titled "Eris Quod Sum". Compiled into one video player, the footage kicks off with the clip in which Elle talks with Claire about the help she may find at Pinehurst. It then switches to the scene when Peter wakes up, finds himself handcuffed to a bed and learns that Arthur has taken his abilities.

The third clip brings Arthur face-to-face with Mohinder. Discovering for the first time that Arthur has lied about his death, Mohinder questions how Arthur can give out such lie and talks about what he wants to achieve with Maya. In the last clip, which is the shortest of all, it is previewed that Tracey and Nathan confront Mohinder about him eliminating their abilities and using them for his experiment to save Maya.

News
>
Music News
October 23, 2008 07:53:33 GMT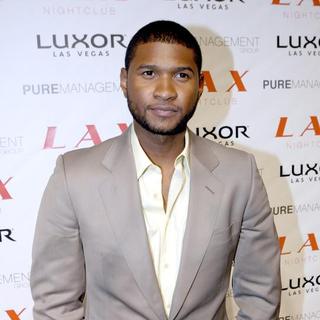 CBS announces that will be the only musical guest to perform at "The Victoria's Secret Fashion Show". The holiday infused lingerie runway show will be taped at Fontainebleau Miami Beach and broadcast on Wednesday, December 3 at 10:00 - 11:00 P.M ET/PT on CBS.

along with top models , , , , , and a bunch of other Victoria's Secret Angels are also expected to attend the fashion show. On top of that, the event will also present red-carpet interviews, model profiles, and a behind-the-scenes look at the making of the world's most celebrated fashion show.

News
>
TV News
October 23, 2008 07:39:27 GMT

The next episode of The CW's "" is entitled "All About the Haves and the Have-Nots", presenting a guest star, John Allen Nelson as Arthur Smith. The episode will show how Lily Smith is caught by Sage Baker in a compromising position.

Meanwhile, other situation will be about Megan Smith's meeting her father. As a hint that the daughter-father relationship is getting better, she invites him for dinner at her mansion. Such good condition is not followed by Megan's good friendship with one of her friends, Charlie Hogan. There is a situation on the episode which hints their friendship will soon be over, shown by a big confrontation between them.

News
>
Celebrity Gossip
October 23, 2008 07:36:49 GMT

Rumor has it, and are rekindling their old flame. New York Daily News broke report on that matter in a post, dated Wednesday, October 22, claiming there's "something about Krista brings him back."

George, 47, and Krista, 36, reportedly began dating in 2002 after he cast her in "Confessions of a Dangerous Mind." The two dated for more than two years, but Allen broke their union off in 2004, per New York Daily News. After that George dated several other women before then embarking on a romance with former cocktail waitress Sarah Larson from September last year to May this year.

News
>
Movie News
October 23, 2008 07:15:13 GMT

As "" falls into its post-production phase, director McG comes out with an update about the development of the action thriller. Posting a new message in the film's official blog, the filmmaker whose real name is Joseph McGinty Nichol announced that the taking of the film's principal photography has been completed and now the crew is moving on with the post production.

McG also revealed that both and have seen the film's early cuts and "seem pleased with where the film is headed". On the visual effect work, he shared, "There's one sequence in particular where we're trying to achieve something that's never been done before. I don't want to talk about it because we haven't been successful yet..."

News
>
Music News
October 23, 2008 07:15:07 GMT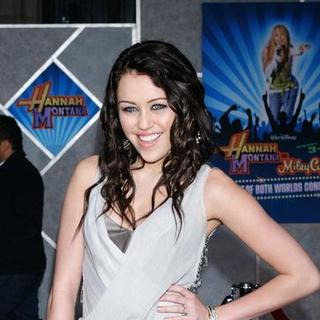 will enter the recording room with half-brother, , who plays as a guitarist and vocalist for band . "[We] worked on a song together called 'Hovering,'" Trace tells PopEater.

As a promotional project for the single, Trace reveals that they "might do a music video for that and push towards alternative radio." Speaking of the still-in-the-work song, Trace explains, "It's kind of a more rock, edgy song for her, but I love the song. It's great."

News
>
TV News
October 23, 2008 06:31:55 GMT

All new on "", Sam and Naomi will compete against each other for the position to lead the practice, sending the others to cast their votes. The office election ends with a surprising result.

Meanwhile, Addison treats a young Afghan girl who wants to hide her past, and Cooper's objectionable personal life catches up with his professional one when he was caught surfing website for adults. The episode called "Past Tense" will be aired on October 29.

News
>
Movie News
October 23, 2008 06:28:06 GMT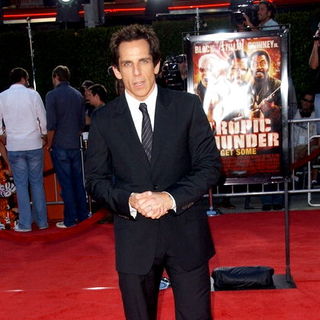 Moving on from his successful "" movie, may next serve as the director of "". On the subject, The Hollywood Reporter claimed that the comedian has become one of the candidates for the director part, considering that he is in early talks for the behind-the-lens role.

With the outing of this report, Stiller can be enlisted among the other directors who are also linked for the role, including Steven Spielberg and Paul Greengrass. Though he has directed several hit comedies, like "Thunder" and "Zoolander", the drama project will be the 42-year-old's first serious political movie if he is indeed picked up as the helmer.

News
>
Music News
October 23, 2008 06:26:27 GMT

A music video for 's cover of "I Like to Move It" which serves as a soundtrack for the big screen "" has been debuted. Featuring all the lovable characters on the movie such as Alex the lion, Marty the zebra, Melman the giraffe, Gloria the hippo, King Julien, Maurice, and the penguins, the music video presents all the animals dancing on a supposed-to-be meadow.

Beside singing the movie's theme song, will.i.am will also dub the voice of a new character named Moto Moto. Soundtrack album for the movie will carry 17 tracks including four new songs co-written by will.i.am and composer Hans Zimmer, "The Traveling Song", "Big and Chunky", "She Loves Me", and "Best Friends". Release date for the album hasn't been announced yet.

News
>
Celebrity Gossip
October 23, 2008 06:02:59 GMT
Victoria's Secret Angel heats up Complex magazine, striking some raunchy poses for bikini photo-shoot session for the cover and pages of the publication's November 2008 issue. "Marisa Miller! Pin-Up Perfection, 100% real," so read the tagline that accompanies her cover shoot, in which she is photographed baring her ample cleavage in a purple bikini.

Her some other pics on the magazine's pages see her rocking various bikinis in a number of sultry poses. In an interview with the magazine's Jack Erwin, the supermodel talks about her competitive nature when it comes to sports and her acting nice to people.

News
>
Celebrity Gossip
October 23, 2008 05:09:41 GMT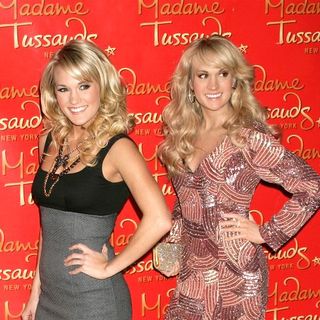 Getting wax treatment, helped to unveil her likeness at Madame Tussauds Museum in New York City on Wednesday, October 22. The "" alum even posed side-by-side with her wax likeness, which was put on the VIP Room.

"I am honored to have been asked to pose for a Madame Tussauds wax figure as this is truly a once in a lifetime experience," Underwood said in a statement. She then added, "I am really excited to attend my unveiling today."

News
>
Movie News
October 23, 2008 04:54:34 GMT
Being bumped to a new slot in 2009 apparently brings a massive effect to "" as the DreamWorks movie has been pulled out from its participation as the opening night film of AFI FEST 2008. The fact was revealed on Wednesday, October 22, in an announcement made by the American Film Institute through the film's producers.

In a joint statement from Paramount, DreamWorks and Participant Media, the producers explained about the reason for the withdrawal. "Due to the change in 'The Soloist' release date, we unfortunately had to withdraw from the AFI FEST Film Festival," the statement read. "It was an honor to be invited as the Opening Night film and we are very grateful to the festival for their support and understanding."

News
>
TV News
October 23, 2008 04:35:30 GMT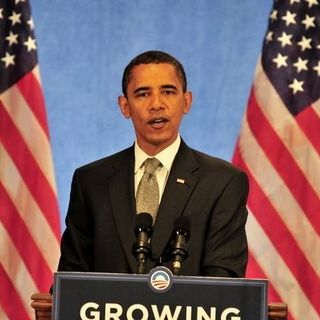 Sarah Palin has got her share of spotlight on "" and probably accumulates some potential voters for herself and it's time for opponent Barack Obama to raise his ballot. Rumors are circulating that the Democratic candidate will appear on the sketch show on November 1, three days before the election day.

This speculation erupts since "SNL" executive producer Lorne Michaels said that he expected all four presidential candidates to appear on the show in a bid to win the favor from people of America. Furthermore, regular actor Seth Meyers who appeared in earlier this month, mentioned "...yeah, but just wait til you see what we have cooked up for Obama's appearance right before the election."

News
>
Music News
October 23, 2008 04:24:05 GMT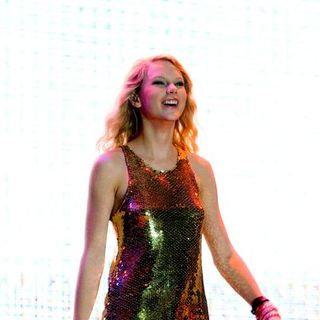 Grammy-award nominated singer has been announced as one of the performers at 2008 'Grammy Nominations Concert Live!!'. Taking place at Nokia Theatre in downtown Los Angeles, the event also lines up , , , and as other artists making live appearances.

Scheduled to be held on Wednesday, December 3, the show will announce nominations in at least six categories for the 51st annual Grammy Awards which will be held on Sunday, February 8, 2009. Besides, the live event will celebrate the grand opening of the Grammy Museum.

News
>
TV News
October 23, 2008 04:23:21 GMT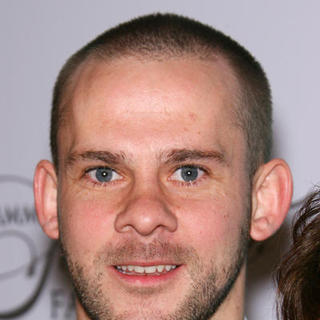 "Lord of the Rings" actor, , has signed a deal to be a guest star on NBC's "". He will play as the character of Tyler Martin for only a half episode on February 2, 2009.

Monaghan confessed that he is very grateful to work on the series which he said in an interview with , "I wanted to work with Josh Schwartz ('Chuck's creator). I've been wanting to be in business with him for a long time. He's a big fan of TV and gives it a lot of respect. It's the same reason I wanted to work on 'Lost'."