News
>
Movie News
August 30, 2007 03:31:22 GMT

Forming a good pact with "The Office" star , Universal Pictures in on the way to develop a new comedy feature based on the script the funnyman is co-writing alongside fellow actor Matt Ross entitled "", The Hollywood Reporter has learned.

Project focuses on two down-and-out community theater actors who think they have accidentally killed a co-star and, in a panic, go on the lam and hide out in a Renaissance fair. Wilson is said to also set to topline as well as to produce with Jay Roach, known for his directing works in "Austin Powers" series.

News
>
Celebrity Gossip
August 30, 2007 03:17:55 GMT
Should we blame for 's suicide attempt? The British comedian doesn't think so though, telling Access Hollywood he was not to blame for triggering the Hollywood actor's suicide bid.

Coogan's former lover seems to be in no doubt that Owen's alleged battle with drug addiction is a result of his friendship with Coogan whom she said having a hard-living party lifestyle. "Under normal circumstances I would not comment but I care too much about Owen. I went through it with Steve. I was just out of rehab and he was right there with the drugs. I tried to warn Owen. I tried to warn his friends. I hope from the bottom of my heart that Owen stays the hell away from that guy," The Daily Mail quoted Love as saying in an interview.

News
>
Celebrity Gossip
August 30, 2007 02:52:46 GMT
Let's cooking with . The mother of two who has just jumped on the perfume bandwagon is now about to have her own cooking show. What a nice jump.

Paltrow, known as macrobiotic enthusiast, will take a two-month tour of Spain with chef Mario Batali, cooking and sampling the local delicacies as cameras following their every move.

News
>
Music News
August 30, 2007 02:35:42 GMT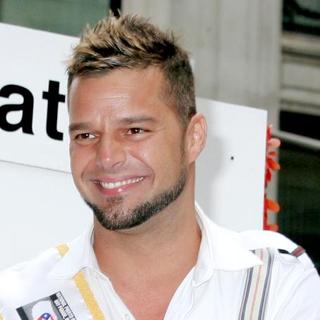 earns four nods in this year's Latin Grammy Awards, a number beaten by veteran Latin musician Juan Luis Guerra who captures five. Talking about numbers, the next artists in line who get 3 nominations are Miguel Bose and duo .

Martin has the 'MTV Unplugged' album that he released in November 2006 to thank for the nominations. Both the singer and the record are running for Album of the Year, Best Long Form Music Video, Record of the Year and Best Male Pop Vocal Album.

News
>
Celebrity Gossip
August 30, 2007 02:13:17 GMT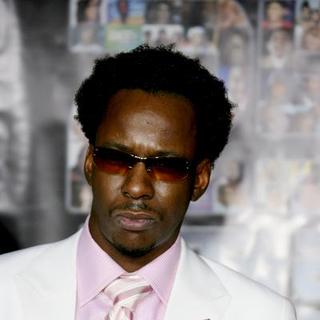 Let the frenzy begins. The court battle over spousal support and custody issues between former couple and of their daughter, 14-year-old Bobbi Kristina, is getting worse in recent months.

In a new legal papers filed July 2nd, Brown says "Since Whitney has been awarded sole legal and physical custody of Bobbi Kris, she has attempted to eliminate me from Bobbi Kris' life." He then goes on stating, "I did all I could to see my daughter ... I also paid approximately $10,000 for Whitney and Bobbi Kris to live in a nice hotel while Whitney was going through rehab ... I basically lived out of my car."

News
>
Celebrity Gossip
August 29, 2007 09:41:04 GMT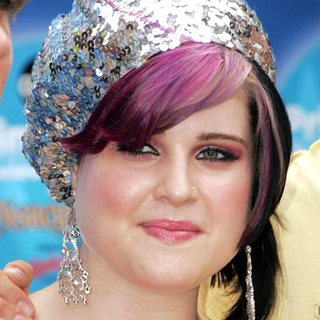 Put to rest rumors on her dating singer , has at last let slip the identity of her boyfriend.

Denied rumors she was spotted kissing McCoy at the Reading Festival in England at the weekend, Kelly said "Travis is just my friend. Seriously, I've got a boyfriend. He's called Jarred Corbell and he's in a band. He's lovely."

News
>
Movie News
August 29, 2007 09:30:04 GMT
Seems the number of big names featured in "" keeps growing as New Line Cinema reportedly is currently in talks with to also get him boarded the film's cast.

If everything runs smooth, Affleck thereby will round out the lineup already consisting of , , , and , among others. Production is said to start September 10 this year in Los Angeles under the direction of Ken Kwapis who most recently helmed "" for Warner Bros. Pictures.

News
>
Celebrity Gossip
August 29, 2007 09:26:20 GMT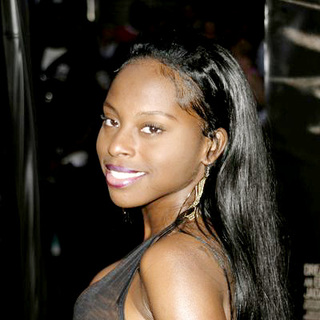 Troubled rocker remained behind bars as her bid for freedom was denied by a Manhattan Supreme Court justice Monday August 27th.

The Brooklyn native filed suit against the Correction Department on Monday, claiming that a judge's decision to lock her up for alleged probation violations was "arbitrary" and "unlawful." The New York Post reported Brown claimed in her court filing that she is "suffering greatly" at Rikers Island prison.

News
>
Movie News
August 29, 2007 08:56:22 GMT
Obviously will raise the degree of curiosity surrounding "", a set picture of the highly-anticipated project shockingly showing Batman being hung has surfaced online on Ain't It Cool News as pictured on the bottom.

The photo no doubt heightens the mystery about the flick's story while inevitably will prompt a number of questions in the minds of most Batman fans: What did the Caped Crusader do to receive such punishment? Is the figure hung really our hero himself or just anything else? And why would a lynch mob target him?

News
>
Celebrity Gossip
August 29, 2007 08:41:07 GMT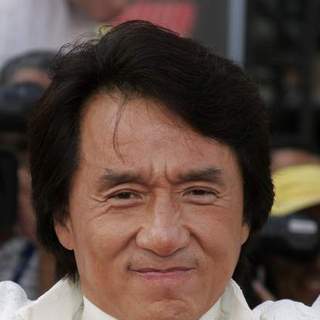 injured himself, but is now okay. The action movie star re-injured his back while filming his latest film project "" in China last week.

In his Web blog, the martial arts expert said he aggravated an old back injury when shooting a scene that required him to throw someone upward for his first collaboration with . He said the unfortunate caused him to be "in excruciating pain" when he woke up the next day, and "could barely get myself out of my bed."

News
>
Music News
August 29, 2007 08:13:03 GMT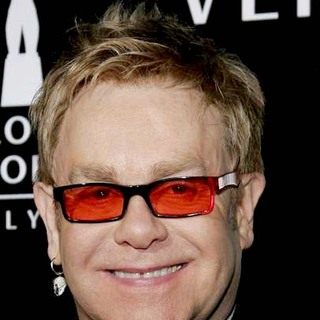 , and have all been invited to judge British talent show The X Factor. Judge Simon Cowell would really like the three of them giving advice, tips and even critics to the contestants.

Interesting still, current judge Danii Minogue said that her sister will also make an appearance in the show. "My family are a big part in everything I do and this is a big part of my life," Dannii told the Sun. If yet it happens, Kylie will be featured in the 'themed week'.

News
>
Celebrity Gossip
August 29, 2007 08:01:32 GMT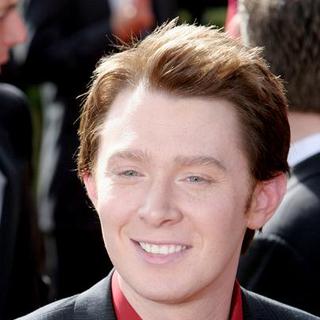 Are our American idols smarter than a 5th grader? We'll soon find out as and are among the celebrity contestants to compete on "Are You Smarter Than a 5th Grader?" during the November sweeps period.

"Are You Smarter Than a 5th Grader?" is an American quiz game show on FOX which games are played by a single contestant, who attempts to answer ten questions plus a final bonus question. Content is taken from elementary school textbooks, two from each grade level from first to fifth. Every correct answer will increase the amount of money the player banks, and a maximum cash prize of US$1,000,000 can be won.

News
>
Movie News
August 29, 2007 08:00:02 GMT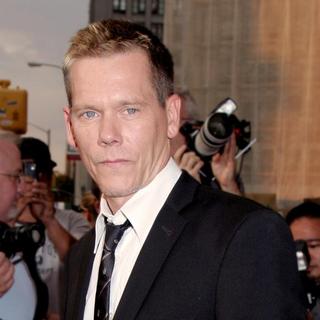 Once again gathered together merrily, cast members of 20th Century Fox's "" greeted one another as they all landed their feet at Tribeca Cinema on Tuesday, August 28 for the New York City premiere of the thriller drama.

Spotted walking down the red carpet were leading stars and , who got accompanied by beloved husband . Director James Wan and screenwriter Ian Jeffers were also present, along with other cast members like Stuart Lafferty, , Hector Atreyu Ruiz, and , who looked gorgeous in her mini black dress.

News
>
Celebrity Gossip
August 29, 2007 07:42:34 GMT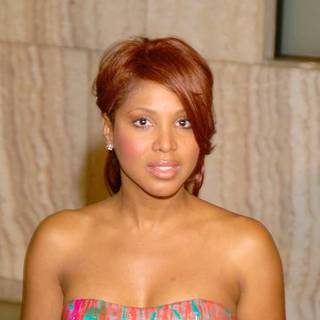 Contrary to heavy media reports, has officially confirmed she's not battling breast cancer.

Responded to the false reports, the R&B singer-songwriter issued a statement to "Access Hollywood" Tuesday August 28th, saying "There has been a rumor circulating that I have been diagnosed with breast cancer. After feeling something uncomfortable in my left breast, I went in for a screening. I was very fortunate that they did not find anything and I am in great health. However, I encourage women to take their annual tests and suggested precautions to prevent this disease that continues to affect so many women."

News
>
Music News
August 29, 2007 07:35:34 GMT

will indeed release a charity song in aid of Children in Need. The single is expected to be played on the event's night on November 16.

Information assistant of the BBC campaign has confirmed via e-mail: "It is true that this year's official BBC Children in Need single will be performed by the Spice Girls. We are yet to confirm the details in November, and full details will be on nearer the time."