News
>
Movie News
January 13, 2009 03:39:25 GMT

Another sneak peek into "" has been provided through a freshly released clip. Entitled "People Keep Calling", the clip focuses on the two main characters, Steven Russell played by and Phillip Morris portrayed by .

Rushing home, Steven is directly met with a confrontation from Morris, asking him about what is going on as people keep on calling their home. Instead of telling the truth, Steven tells Morris that they are going on a vacation and they need to pack quick. Sensing that something is wrong, Morris asks Steven whether he is going back to prison and leaves Steven who is still busy packing.

News
>
Music News
January 13, 2009 03:35:09 GMT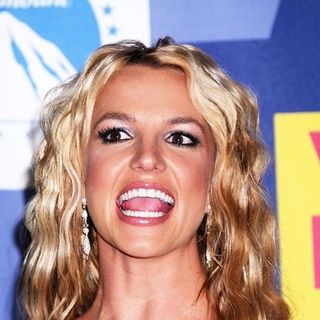 ' third single "If U Seek Amy" coming off her sixth installment "" may be censored or even banned from being played on U.S. radio stations due to the cheeky chorus "all of the boys and all of the girls are beggin' to, If You Seek Amy", the last four words sound like "F*** me" if sung quickly. To MTV, several executives in the U.S. radios reveal their concern over public response if the song gets airplay on their radios.

Patti Marshall, program director at Cincinnati's Q102, shares she would likely not to play it on her radio. She says, "It's OK to put in on an album, have fun with it, but we're publicly owned, you know?. We have a responsibility to the public ... you put this ... out and act like we're all fuddy-duddies, like we're trying to make moral judgments. It's not about us. It's about the mom in the minivan with her 8-year-old."

News
>
Celebrity Gossip
January 13, 2009 03:14:26 GMT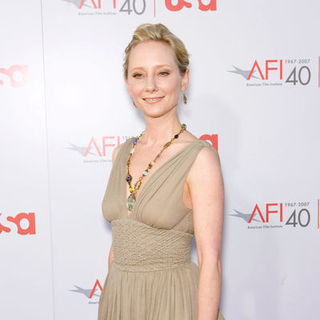 Screen beauty and her actor boyfriend James Tupper are expecting a baby boy, according to a report by Life and Style. The twosome was seen attending the Boom Boom Room's Children's Gifting Wonderland at The Century Plaza hotel in Century City, Calif. on Saturday, January 10 when she was claimed to be telling friends she is pregnant with another son.

Anne Heche and James Tupper were co-stars on ABC's romantic TV dramedy "Men in Trees". They began dating while Anne was still married to then husband Coleman 'Coley' Laffoon. Their alleged romance became the subject of media speculation beginning in late January 2007 shortly after her spokeswoman confirmed her split from Coleman.

News
>
TV News
January 13, 2009 03:11:14 GMT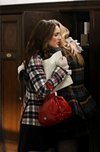 The January 19 episode of "" has been given a preview. In "You've Got Yale", things are rolling around the academic affair since it is time for students of Constance Billard and St. Judes to find out who is and isn't worthy of early admission to Yale University.

Serena bonds with her new Shakespeare teacher, Rachel, who has no clue the wrath she is about to suffer after giving Blair the first B of her prep school career. Chuck pairs up with an unlikely ally in his war with Jack over Bass Industries. Nate and Vanessa spend a romantic evening at the opera.

News
>
Movie News
January 13, 2009 02:57:10 GMT

"" could be having a powerful warrior of their own to face their newest enemy, Devastator. According to , the Autobots will have "their own answer to the evil Devastator in the form of Superion".

Explaining about the new Autobots, IESB detailed that Superion is made out of five Aerialbots; leader Silverbolt, small but fierce Airazor, easily distracted daydreamer Fireflight, aerial strategy expert Skydive and reckless dive-bomber Air Raid. The five teammates form Superion to destroy any Decepticons they encounter and protect any innocent bystanders nearby.

News
>
Music News
January 13, 2009 02:39:53 GMT

are announced to play their new song titled "Get On Your Boots", which is taken from their upcoming twelfth studio album "", at this year's BRIT Awards to be aired on ITV1. They will be performing the track on Wednesday, February 18 at London's Earls Court.

On U2's upcoming performance, Ged Doherty, Chairman of The BRITs Committee, reveals his excitement. "We're thrilled to be able to confirm that U2 have chosen The BRITs for their first global TV performance on their new album. Their addition to the line-up for this year's show makes it possibly the best we have ever had. This cements The BRITs as one of the biggest TV events in the world," so he claims.

News
>
Celebrity Gossip
January 13, 2009 02:38:51 GMT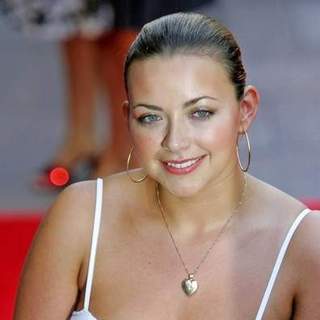 In the wake of an earlier post on her official site announcing the birth of her second child, a baby boy, has revealed the baby's full name in a new post on Monday, January 12. In the short post, it is written that the Welsh singer and her longtime partner Gavin Henson name their son Dexter Lloyd Henson.

"Gavin and Charlotte have chosen the name Dexter for their new baby boy," the post read. "In keeping with Henson family tradition, Dexter will also have the name Lloyd as a middle name."

News
>
TV News
January 13, 2009 02:36:12 GMT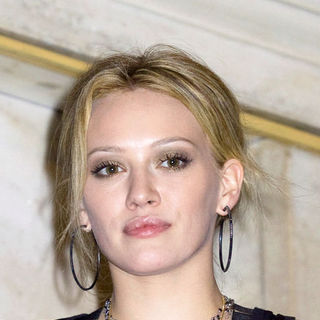 As her new TV venture, will play a character which is based on a true life person, Kathleen Holtz. NBC have signed her to be the main cast of "Barely Legal", a comedy about an 18-year-old who passes the notoriously difficult California bar exam and becomes the youngest attorney ever made in the state. The story is based on the life experience of Holtz who passed the exam in 2007.

Duff signed a deal with NBC in November 2007 for a comedy which will be produced by Universal Media Studio. According to The Hollywood Reporter, the show is developed by actor who is also executive producing. A pilot is being penned by Elisa Bell whose credit includes the big screen movie "". No production date has been suggested.

News
>
Celebrity Gossip
January 13, 2009 02:19:46 GMT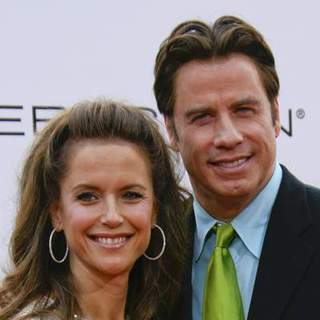 , his actress wife , and their 8-year-old daughter Ella Bleu Travolta, have all penned a thank you letter addressed to "The People of Ocala", thanking them for the outpouring support they have offered to the family in the wake of . The letter was sent to the Ocala Star-Banner on Monday morning, January 12 by Travolta's attorney, Michael McDermott.

"The enormous amount of love, support and condolence we have received from this community has been most humbling," the Travoltas wrote on the beginning of their letter. "Comforting words, thoughts and prayers of Ocala's citizens have made an impossibly painful situation, a little less painful."

News
>
Movie News
January 13, 2009 02:16:01 GMT

"" won't be focused merely on the growing darkness. In an interview with , the adventure fantasy's lead actor suggests that the movie is expected to balance between the darkness and the comedy.

"I think the thing we certainly tried to do in this one was strike a balance between the darkness,'' the-19-year-old insists. "I mean, the one thing when I read the script I could always yearn for was more darkness and more of that real intense stuff, because I enjoy doing that more, but hopefully this time we have struck a balance between that darkness and a certain comedy in this film."

News
>
Celebrity Gossip
January 13, 2009 01:51:33 GMT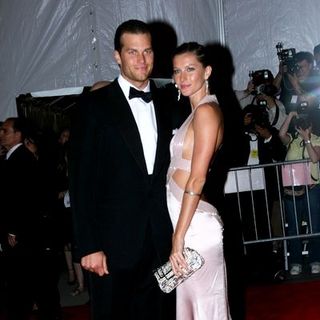 Report claiming and are engaged has resurfaced following family and friends' denial over previous claim that the pair got engaged on Christmas Eve. According to People, Tom, 31, proposed to Gisele, 28, with a diamond solitaire on Friday, January 9 in Los Angeles.

"He asked and she accepted," a source close to the couple says. "The couple is discussing a huge fashionista event in the spring or a more intimate and quicker ceremony in Costa Rica, where Gisele has a home."

News
>
Music News
January 13, 2009 01:46:06 GMT
A brand new single called "Unstoppable", which is performed by teaming up with , has arrived. Described as "a bit different, and crazy", the mid-tempo track is said to be included in her upcoming not-yet-titled studio LP.

Beside working with Wayne, DeLuna also once again joins forces with RedOne, the mastermind behind her smash debut album "". Another top-notched producer who will produce new materials in her sophomore effort is Jim Jonsin, the one who helped recording single "Whatever You Like".

News
>
Music News
January 12, 2009 09:37:42 GMT

A music video in support of a new song "Letter to B.I.G.", which is performed by , has arrived. Starting with a capture of a live show, it moves on showing several scenes from upcoming biopic movie "".

"Letter to B.I.G." is a track coming from of "Notorious", the film narrating about the life of late rapper Christopher Wallace a.k.a. . Beside performed by Jadakiss, it also has singing some verses in the song.

News
>
Celebrity Gossip
January 12, 2009 09:31:44 GMT

and have added fuel to the rumors of them dating as they have been seen having a date at a theater in Los Angeles on Saturday night, January 10. Though so, neither of them has offered a clue concerning the extent of their relationship.

Joe and Camilla were photographed attending a screening of the latest James Bond flick, "." Both of them were joined by Joe's brothers, and . Family friend Maya Kibble was also in attendance.

News
>
Movie News
January 12, 2009 09:21:35 GMT

MCN Views has posted an exclusive early look at James C. Strouse's "". It displays the scene where 's Bill is trying to tell his team of what they should do on the game, but gets an attitude check from his all-girl team when he refers Cindy as a big girl.

"The Winning Season" is an indie comedy which takes its focus on a divorced, down-on-his-luck coach named Bill as he is given a shot at redemption. The movie follows him as he attempts to make amends by coaching his local high school's girls basketball team. Led by Sam Rockwell, the cast ensemble also consists of , , Shareeka Epps and Emily Rios.