News
>
Music News
September 19, 2007 06:43:20 GMT

just strengthens the notion that it doesn't take the first position in American Idol to have one record after another. The rock singer will release his second album called '', the follow up of 2005's '' that debuted at #4 in Billboard Hot 200 chart.

"I enjoyed 'The Real Thing,' but (the new album) is more a labor of love," Bo told Billboard.com. "It's really me getting back to the roots of what Bo is, which is a Southern rock album and nothing more."

News
>
Celebrity Gossip
September 19, 2007 06:29:18 GMT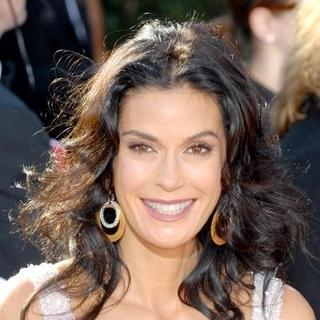 Desperate Housewife is desperate for a new love. The actress is said to have split from actor boyfriend Stephen Kaye.

"Desperate Housewives" creator Marc Cherry revealed the news on Saturday night September 15th at the Beverly Wilshire hotel during the 50th anniversary gala for Cedars-Sinai Medical Center's Women's Guild.

News
>
Celebrity Gossip
September 19, 2007 06:07:55 GMT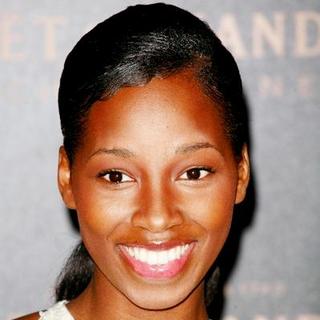 is single and active. The R&B sensation is invading the world of beauty products, launching her own line of hair-care.

Collaborating with hairdressers Toni & Guy, Jamelia is following in the footstep of fellow celebs and Erin O'Connor to launch hair serums for the ModelMe range which are specially formulated to keep Afro hair looking its best.

News
>
Music News
September 19, 2007 05:15:23 GMT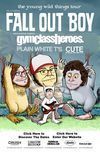 Done tickling fans with the mystery of 'Delilah', is set to release the next single from '', their fourth studio album that already gone Gold. 'Our Time Now' will be pulled out as a single and showcased on Tonight Show with Jay Leno on October 10.

'Our Time Now' will be made ESPN's theme song for their college football coverage segment. The same song will also be utilized as the theme song of ABC Family's TV series 'Greek' in its second season that will air early 2008. The band will tape their part for the first episode on September 26 in Los Angeles.

News
>
Movie News
September 19, 2007 05:03:06 GMT

The well-meaning, anthropomorphic bear is heading to the big screen. That's right, Warner Bros. Pictures has teamed up once more with "Harry Potter" producer David Heyman to develop "Paddington Bear" based on the Michael Bond famous children book series.

In working on the project, Warner is said to draw inspiration from the whole series instead of adapting it from any specific book with intention to make it as a live-action flick presenting a CGI bear in the manner of "Stuart Little" series. Hamish McColl has been hired to pen the script while Heyman is producing via his London-based Heyday Films.

News
>
Celebrity Gossip
September 19, 2007 04:59:49 GMT

A vegetarian herself, has no single doubt to show her skin in a television ad promoting vegetarianism for People for the Ethical Treatment of Animals (PETA).

The beautiful sexy actress appears nude in a 30-second PETA commercial, directed by music video auteur Dave Meyers, which will air about two dozen times on Wednesday September 19th in Houston, which according to E! ranked the nation's sixth-fattiest city by Men's Fitness this year, and Dallas on the Food Network, Lifetime and E!.

News
>
Music News
September 19, 2007 04:35:16 GMT

Nationwide Mercury Prize winner this year, , will head to a worldwide tour starting September 23 in Boston, M.A. The jaunt will also take them to Australia in mid October and some European cities such as Paris, Munich and London in November throughout December.

In between the tour, the psychedelic pop band is expected to slip in a date to attend Q Awards which they are nominated in. The British award event put Klaxons alongside The Enemy, Cherry Ghost, The Pigeon Detectives and to compete against each other for Best New Act. Click to vote for them and view other nominees. Q Awards will be held at London's Grosvenor House Hotel on October 8.

News
>
Celebrity Gossip
September 19, 2007 04:22:23 GMT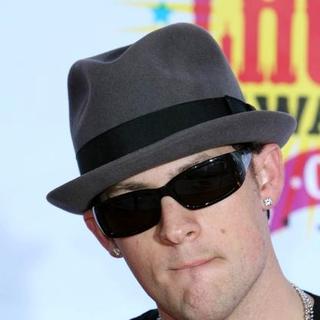 Yes, Joel Madden is going to marry his baby's momma and he discussed their future marriage on 's KIIS-FM radio show on Tuesday September 18th.

"Obviously, marriage is in our future," the rocker told Seacrest. "I don't know when or where or how, but right now our priority is our family and is the baby. That's all we've been thinking about. We are in love and are really happy."

News
>
Movie News
September 19, 2007 04:12:03 GMT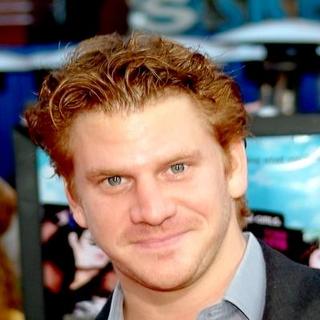 Director Lexi Alexander has informed through her official site that three more actors have been picked up to join male lead in "", which is slated to begin filming next month in Montreal, Canada.

Saying she has the best cast on the planet, the German filmmaker mentioned the names to be Dash Mihok, Colin Salmon, and Doug Hutchinson. Mihok is learned to play Detective Martin Soap while Salmon and Hutchinson are billed as Agent Paul Budiansky and Loony Bin Jim, respectively.

News
>
Celebrity Gossip
September 19, 2007 03:44:08 GMT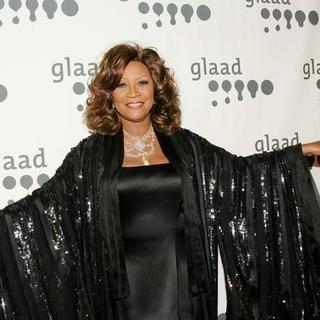 does love "Good Life." The international superstar is teaming up with Skeleton Key Entertainment, the mainstream entertainment division of to help launched her "Patti LaBelle - Good Life" brand and introduced a product line that includes premium pepper products, her third cookbook and an instructional cooking DVD.

The first food product to be released under the "Patti LaBelle - Good Life" brand is a custom blended line of hot sauces and relishes that will be introduced later this year throughout major retail food outlets nationwide. The line reportedly includes five major products; LaBelle No. 1 -- Diced Fine Jalapenos; LaBelle No. 2 -- Sweet Hot Jalapeno Relish; LaBelle No. 3 -- Rich Red Blended Cayenne & Habanero Pepper Sauce; LaBelle No. 4 -- Hot Flash Blended Habanero & Jalapeno Sauce; and LaBelle No. 5 -- Pepper Clear Mild Pepper Sauce.

News
>
Movie News
September 19, 2007 03:13:28 GMT

Once more, the moviegoers' patience are being tested.

Walt Disney Pictures and Universal Pictures have both came to decisions to push back the release date of their anticipated features of "" and "", respectively.

News
>
Celebrity Gossip
September 19, 2007 03:12:26 GMT

acts smart this time by agreeing to the term suggested by advertising executives to have the video ads for his "Unforgivable" fragrance edited so that it can be viewed on TV.

The rap mogul has agreed to edit the 30- and 60-second versions of the ad, which MTV claimed as too hot for their viewers. A spokeswoman for MTV told E! Online, "He did make cuts to it, and he didn't have any issues with them." And hence the much-talked clips will begin running on the network Tuesday September 18th.

News
>
Movie News
September 19, 2007 02:37:13 GMT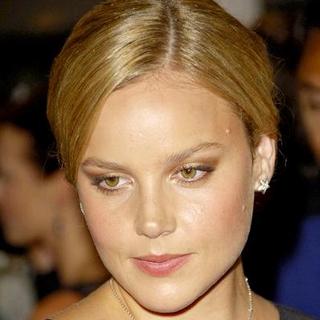 Amid the indication made earlier by her best friend, fellow actress , has firmly debunked persistent speculations that she is up for a Bond girl role in the upcoming "Bond 22."

"I haven't had any meetings or any conversations about it, no," so the Australian beauty stated upon being asked about the rumors by MTV. "Sorry, mate."

News
>
Celebrity Gossip
September 19, 2007 02:09:00 GMT

It appears that the long-going custody battle of and ex-husband over sons Sean Preston and Jayden James won't come to an end anytime soon. The judge in the legal battle has ordered the singer to undergo drug testing upon finding "a habitual, frequent, and continuous use of controlled substances and alcohol" by the star.

Los Angeles Superior Court judge Scott Gordon has on Monday September 17th issued court documents ordered Spears "to undergo testing for the use of controlled substances and alcohol," which will be conducted twice a week on random dates and times.

News
>
Celebrity Gossip
September 19, 2007 01:38:29 GMT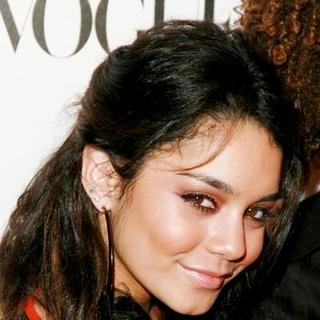 is all over the news, again, for yet another scandal. The "High School Musical" star is being sued by her former lawyer for unpaid fees, said to reach a total amount of $150,000.

The lawsuit, filed by Brian L. Schall in Los Angeles Superior Court on Monday September 17th, alleged a breach of contract and unjust enrichment by the 18-year-old actress. In the suit, Brain claimed he and Hudgens agreed into a written contract for legal services back in October 2005. Brian, furthermore, stated that he advanced costs and expenses on Hudgens' behalf for her songwriting and recording career.