News
>
Music News
December 31, 2008 03:34:11 GMT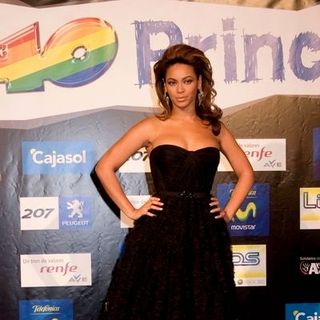 has reportedly received a leftover single, which is originally Jon McLaughlin's song called "Smack Into You". She then includes the track on of her third studio effort "", which has been outed since November 18, with a changed title "Smash Into You".

"Smack Into You" was rumored to be written for Jon McLaughlin's second studio album "Ok Now". The song has reportedly been performed throughout his summer and fall tour but it ended on the scrap pile when his album was finalized. To avoid a waste, it was then presented to Beyonce Knowles.

News
>
TV News
December 31, 2008 03:17:26 GMT

The first two hours of "" season 5 have gone online through ABC's press site on Monday, December 29 night. Scoops as well as opinions from TV writers have been making rounds, including a mutual compliment for the first few gripping minutes.

Korbi from provides some interesting tidbits that may serve as some spoilers too. Among the things she points out are, at least three people are going to die in the first chapter, but some characters who have been killed in the previous seasons will make some appearances. And true to the "Lost" nature where questions are thrown and then answered later, the premiere will give reasons why the Oceanic 6 must go back to the Island.

News
>
Celebrity Gossip
December 31, 2008 02:36:43 GMT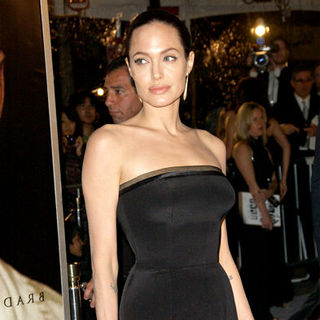 may not add another biological kid as she has reportedly been advised not to be pregnant again by her doctor Dr. Larrian Gillespie. Health concerns are issued as the trigger of the doctor's warn.

"Angelina is at risk of having a stroke or heart attack," Dr. Larrian explained to OK! Magazine. "And because she developed gestational diabetes, there is a high risk she'll have it again, with the child being at risk for diabetes."

News
>
Movie News
December 31, 2008 02:29:42 GMT
The first trailer of "" has arrived through . Beside serving as an intro to the group of animals joining forces in the secret agent team and what their respective skills are, the trailer also gives out what kind of mission the rodents have to face in order to save the world.

"G-Force" is a family adventure flick that takes on the latest evolution of a covert government program to train animals to work in espionage. Armed with the latest high-tech spy equipment, these highly trained guinea pigs discover that the fate of the world is in their paws.

News
>
Music News
December 31, 2008 01:53:24 GMT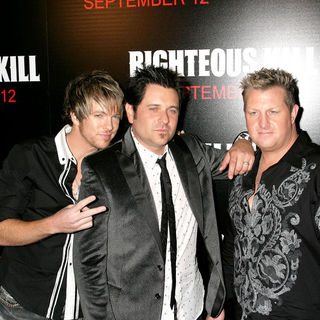 Country music act have been tapped to make a live appearance at 2009 People's Choice Awards. Joining them to entertain music fans on January 7, 2009 at 9.00 -11.00 P.M., ET/delayed PT is .

Beside taking the stage for a live performance, Rascal Flatts will also make an announcement concerning their upcoming studio album. Their announcement will kick off an online contest on .

News
>
Celebrity Gossip
December 30, 2008 08:46:21 GMT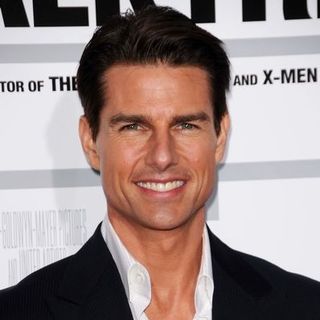 reveals that he is happy with his life and hopes to have ten children from wife . "I want ten children. I love kids," the star, who plays Colonel Claus Schenk Graf von Stauffenberg in "", tells The Sun during an interview.

"I feel really fortunate to have the teenagers and a two and a half-year-old. It's a great dynamic," Tom gushes further. When it comes to talk about daughter Suri Cruise, he says, "She's so charming, she's so beautiful, she's just great."

News
>
Music News
December 30, 2008 08:19:21 GMT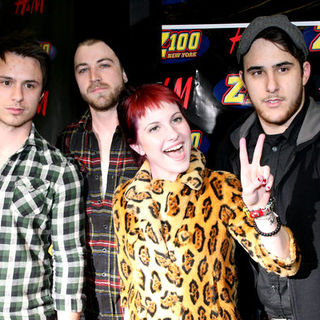 During a backstage interview at KROQ's Almost Acoustic Christmas in Los Angeles, singer shares 's forthcoming studio album will have different music. "When we get into the studio, there's going to be a lot more different things going on," she told MTV.

Though the effort's concrete details are yet to be disclosed, Hayley claims that in writing new songs for the record, they have grown up and been inspired by life. She says, "We've learned a lot about relationships and friendships and life in general, and I'm stoked because I don't really know what I'm going to say about it, but I've got a lot that I want to get out."

News
>
Movie News
December 30, 2008 08:12:23 GMT

The court ruling that favors Fox in distributing "" over Warner Bros is still far from settled. Warner Bros issued a statement on Monday, December 29 that they will keep on fighting for the right, by either going to another trial or proposing an appeal to the U.S. District Court Judge Gary Feess' decision so that the movie can stick to its release date on March 6, 2009.

Fox are trying to stop Warner from releasing the movie on the scheduled date for the reason of the deals they made with producer Lawrence Gordon. Last week, Feess ruled that Fox indeed own a copyright to distribute the movie, but Warner said they disagree to this. "We respectfully but vigorously disagree with the court's ruling and are exploring all of our appellate options," the studio said. "We continue to believe that Fox's claims have no merit and that we will ultimately prevail, whether at trial or in the Court of Appeals."

News
>
Celebrity Gossip
December 30, 2008 07:46:07 GMT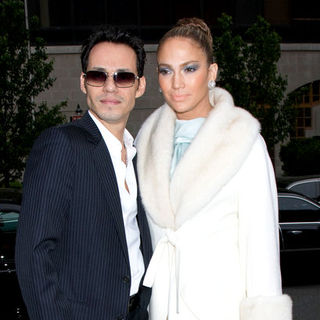 While rumor is still hot on tails, saying that planned to divorce with , her spokesperson Leslie Sloane Zelnik comes out with denial to put off the issue. "There is no merit to the article," her publicist told E! Online.

Jennifer Lopez and Marc Anthony was previously on February 14, 2009. The rumor started to swirl when a source, claimed to be a friend of them, said that "things haven't been right for a while now, and they thought it would be a bittersweet farewell."

News
>
TV News
December 30, 2008 07:28:35 GMT

A bunch of promos for the upcoming episode of "" are given out. Apart from a preview called "Here Comes the Girls", some scenes from the episode called "Home is the Place" are also released.

The first clip is on Lynette and Tom trying to protect Preston while Penny opens the truth. Lynette catches Preston speaking to his runaway twin on the phone. Second clip is on Carlos telling Gabby that he has got a job at the community service to serve the blinds but she wants him to get a six figure job. Bree clashes with Alex's mother for their sons' affections in the third clip.

News
>
Celebrity Gossip
December 30, 2008 07:10:27 GMT

, the teenage daughter of former Republican vice-presidential candidate Sarah Palin, welcomes a son in Palmer Alaska. "We think it's wonderful," Colleen Jones, one of her relatives, tells People. "The baby is fine and Bristol is doing well. Everyone is excited."

Born on December 28, 2009 at 5:30 A.M. with 7 pounds, 4 ounces weight, the baby is named Tripp Easton Mitchell Johnston. His first pictures have incited a bidding war and People has reportedly won it with an estimated price of $300,000.

News
>
Movie News
December 30, 2008 06:41:48 GMT

A scene clipped from the upcoming "" is released. In the new footage, the band comprising of , and are on stage to perform their single "Video Girl" with Nick on the drum.

The 3D movie combines footage from ' "Burning Up" concert tour where they promote their third studio album "", and documentary material on the lives of the three brothers. It, additionally, also features the shooting of the music video for their brand-new song "Love Is on Its Way".

News
>
Celebrity Gossip
December 30, 2008 06:30:04 GMT

's family will soon welcome another young member as she is pregnant with third child. Confirming the expansion of the star's family is her representative Marcel Pariseau as reported by People.

The "" star and husband are said to be excited with her pregnancy and look forward to the baby. "They are absolutely thrilled and looking forward to the new addition to their young family," Marcel told the publication.

News
>
TV News
December 30, 2008 06:11:25 GMT
In , NBC announce the eight international teams that will compete on "". Apart from the U.S. that will be represented by duo ballet dancer experts Georgia Ambarian and Eric Luna, the line-up will include Shaolin Monks from China, Russian Cossack dancers and Bhangra dancers from India.

A total of eight countries will participate in the unique dance competition, and one will be crowned world's best. They are Argentina, Australia, China, India, Ireland, Russia, South Africa and The United States. Hosted by Michael Flatley ("Lord of the Dance") and co-hosted by Susie Castillo ("House of Payne"), "Superstars of Dance" will be premiered on NBC January 4, 2009 at 9/8c. The show will then take a regular slot at 8/7c beginning January 5 to 19.

News
>
Celebrity Gossip
December 30, 2008 04:53:13 GMT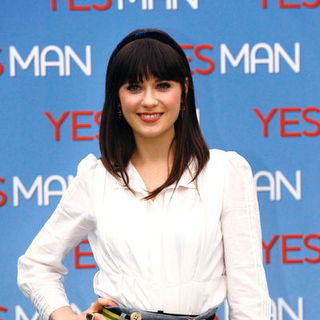 is reportedly engaged to 's frontman Ben Gibbard. A source close to the pair says that they have agreed for such commitment over the weekend before Christmas.

Concerning their engagement, Zooey and Ben are both "so thrilled," a source claims as reported by US Weekly. "Zooey was swept off her feet, and Ben is so excited," the source shares further about what this newly-engaged couple feel.