News
>
Music News
January 21, 2008 03:38:09 GMT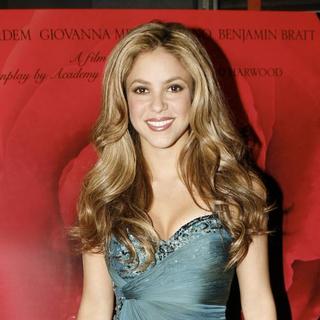 It has been reported that assisted in the soundtrack to movie ''. The second single to promote the 2007 movie that was performed by the Colombian singer has received its music video premiere.

'Despedida' was first pulled to promote the film and was entered as the nominee of 65th Golden Globe Awards for 'Best Original Song'. The second one is 'Hay Amores' which has its music video premiered on Univision's Primer Impacto'.

News
>
Celebrity Gossip
January 21, 2008 03:20:42 GMT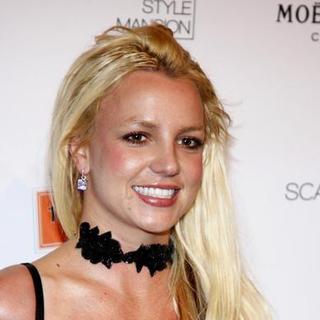 Has already had a lot of cool stuff going on as of late, ' antics continue to escalate. The troubled singer was reported to have filed a restraining order against her paparazzo boyfriend Adnan Ghalib.

Celebrity photo agency X17 claimed Spears invited two of their photographers into her Beverly Hills home at 2 A.M. Saturday, January 19 "for a little conversation." The two parties chatted for a while before the photogs escorted Brit and her BFF Sam Lutfi in the car, so the star could drive around and listen to music.

News
>
Movie News
January 21, 2008 03:14:49 GMT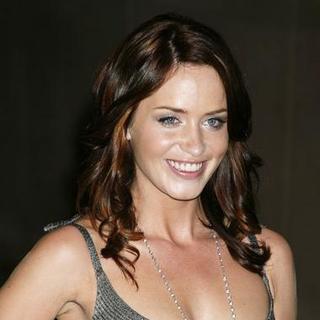 The actress who brilliantly depicted 's proudly ambitious assistant in "", , has been cast in Universal Pictures' horror thriller "". The recruitment of the Golden Globe Award-winning actress has been confirmed by the 24-year-old actress herself on Saturday, January 19, at Sundance Film Festival, according to MTV News.

Reportedly, the English actress is going to star opposite as his character's girlfriend in the movie based on a script by Andrew Kevin Walker. To MTV News, the starlet who is also known for her work in the British film "My Summer of Love" revealed that she will begin the filming of the Mark Romanek's version of "The Wolfman" in February.

News
>
Music News
January 21, 2008 03:06:35 GMT
who took a two-years absent, will soon have her new materials coming out and for that she needs the help of her long time collaborator, . Two new songs have been confirmed and others are hoped to be worked on with Timbo.

'Ching-a-Ling' and 'Shake Your Pom Pom' are Elliott's original materials that will be utilized as the soundtrack to ''. The former had been leaked on-line earlier this month. Meanwhile, the album is reported to be dropped around May.

News
>
Celebrity Gossip
January 21, 2008 02:40:45 GMT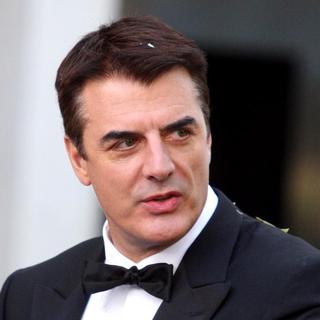 has become a father for the first time Friday, January 18 when his longtime girlfriend Tara Wilson gave birth to a baby boy.

The newborn baby, named Orion Christopher Noth, was born in Los Angeles and weighed 7 lbs., 10 oz.

News
>
Movie News
January 21, 2008 02:26:00 GMT

Made for just $25 million, the low-budgeted thriller movie "" got a monstrous start at the North American box office, according to preliminary figures Sunday. Pulling in $40 million, the J.J. Abrams produced-movie debuted at the top spot on the three-days box office ended on Sunday, January 20.

Almost doubling the counts of this week box office runner-up, the film about a giant lizard's attack on Manhattan has broken two January records. In the first place, it has surpassed the January record of $35.9 million held by "Star Wars: Special Edition" since 1997. Then, although the current tally has not included the four-day Martin Luther King, Jr. holiday weekend tally, it has already broken the four-day Martin Luther King, Jr. weekend record set in 2002 by "Black Hawk Down" that earned as much as $33.6 million.

News
>
Music News
January 21, 2008 02:22:44 GMT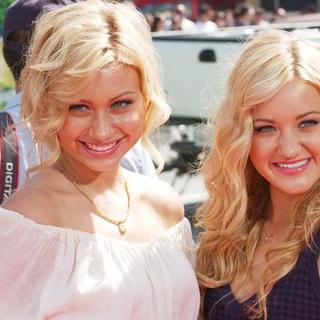 Beside giving their comments on MTV's Super Sweet 16, pop duo are still keen on promoting their second album, ''. They have premiered the music video for the second single lifted from the album, titled 'Like Whoa'.

The video made here is the Disney version where there are scenes from Disney's production TV movie, 'Minutemen'. The intertwined shots are meant to promote the movie which will be broadcast on Disney Channel and Family Channel on Friday, January 25.

News
>
Celebrity Gossip
January 21, 2008 02:21:14 GMT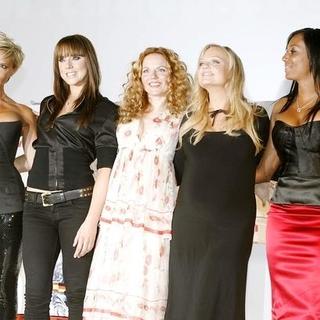 Already had a mega-deal to plug U.K. supermarket chain Tesco products, are now reportedly in talks to star in L'Oreal's next "Because you're worth it" hair campaign.

The fivesome; , Melanie Brown, , , and , will thus follow in the footsteps of , , and who have all fronted ad campaigns for the beauty firm should the deal has been reached.

News
>
Celebrity Gossip
January 21, 2008 01:56:52 GMT
Has been keeping herself away from public media attention following her official confirmation of her pregnancy, was back on the spotlight Saturday, January 19 when she and husband stepped out for a baby shower.

The expectant parents held a baby shower on the rooftop of the Gramercy Park Hotel in New York City, arranged by film producer Elaine Goldsmith-Thomas who all at once served as the event's host. Elaine was Lopez's producer on the 2002 film "."

News
>
Movie News
January 19, 2008 08:01:51 GMT

Though sued by many, evidently "" once again wins the judges' heart as on Friday, January 18, the nine-member Alabama Supreme Court overruled a lawsuit filed by Kathie Martin. The justices who sided with said that the etiquette teacher cannot sue Cohen and the production companies of the comedy movie because Martin has signed an agreement stating only courts in New York could hear any disputes that arose from her appearance.

On dismissal of the lawsuit, Justice Mike Bolin wrote "It is sufficient to say that an eventful meal ensued during which the alleged reporter engaged in behavior that would generally be considered boorish and offensive." Following the ruling, neither Martin nor The 20th Century Fox gave out comment.

News
>
Music News
January 19, 2008 07:37:04 GMT

is set to take the road without his band , in promotion of his solo debut album ''. The rocker will jump on a headlining tour in U.S. and join for a number of dates before commencing with the solo leg.

The first date of his U.S. headlining tour is February 11 in Atlanta, G.A. He will perform in other four dates alone before supporting Foo Fighters whom he also toured with during 2007 U.K. jaunt, for 12 dates. His solo headlining dates are continued on March 8 in Francisco, C.A.

News
>
Celebrity Gossip
January 19, 2008 07:19:21 GMT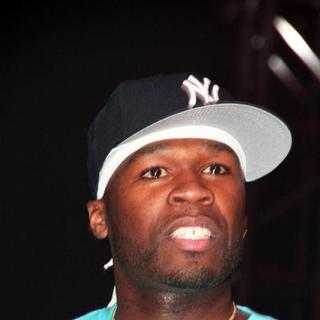 Hot on the heels of the opening of the annual Sundance Film Festival Thursday, January 17, has reportedly been tapped to interview this coming Sunday, January 20 during the event took place in Park City, Utah.

Sundance Film Festival is an annual film festival that is considered as the largest independent cinema festival in the U.S. The festival is the premier showcase for new work from American and international independent filmmakers.

News
>
Music News
January 19, 2008 07:15:37 GMT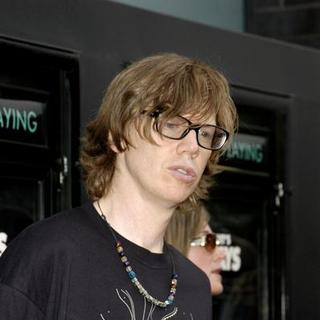 One more member of has joined a film project. While his band mate Kim Gordon is making a transition to become an actress, guitarist Thurston Moore prefers to stay behind a film score.

Moore is lending his songwriting talent to an adult movie called 'Extra Action (And Extra Hardcore)' which DVD is due to be out in U.S. on March 18. Richard Kern who has directed many of Sonic Youth's music videos have sat as the director of the MVD movie which "documents 60 amateur women (unpretentious, unadorned and undressed) set to an original musical score by Thurston Moore."

News
>
Celebrity Gossip
January 19, 2008 06:46:19 GMT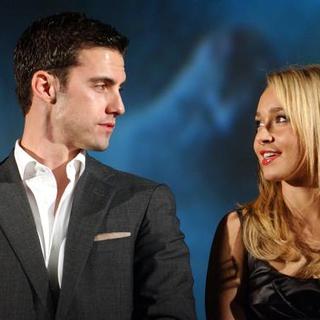 With their romance is no longer a secret, has revealed her willingness to move in together with actor boyfriend .

The actress, who's been staying with BFF "as a way to get some space," is said to have started shopping for a new home, where she can live in together with Milo.

News
>
Music News
January 19, 2008 06:39:11 GMT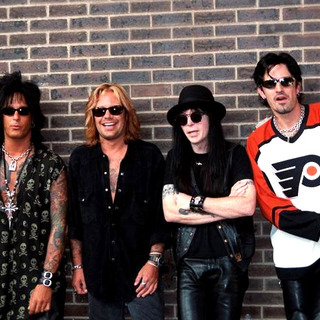 have prepared themselves to set sail on 'Motley Cruise' that promises "four days of rock n roll on the high sea - filled with music fun and sun - and of course plenty of Girls Girls Girls!". The band will be joined by a number of rock acts such as , , and a couple of others.

The bands will do 'on-deck' performances and allow fans to have meet and greet sessions with them. The ship will embark from Miami on January 24, visit Key West, FL before officially stopping in Calica, Mexico on January 28. Other acts participating in the cruise are Slaughter and Lynam.