News
>
Music News
August 30, 2008 07:01:13 GMT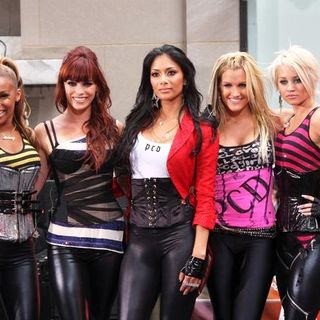 Hot female group have just released a second single from their upcoming second album through their official website. The song is called "Whatcha Think About That" and confirmed to appear on their upcoming sophomore album "".

The tune, which carries 's vocals, talks about getting rid of a boyfriend, who is not good enough to be with. Some of Missy's verses say, "Up in that club it's just me and my girls, play like kissing on girls."

News
>
Celebrity Gossip
August 30, 2008 06:50:32 GMT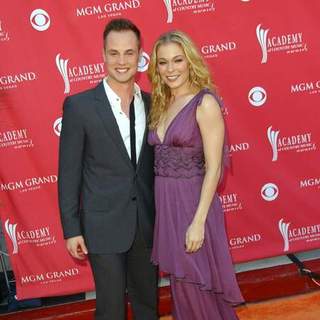 Having been married for six years, and her husband Dean Sheremet reportedly are planning to renew their wedding vows. It remains sketchy on why the couple decided to do so. Yet, it's been reported that they will do it this weekend.

In Touch Weekly broke the news, claiming in a report on its site that Rimes and Dean are going to wed again on Saturday, August 30 at the Calistoga Ranch in the Napa Valley, California. The couple have yet confirmed the report and there have yet words on the people who are going to be invited to attend the event.

News
>
Music News
August 30, 2008 06:47:45 GMT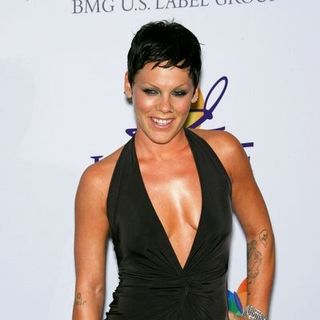 is on full throttle to promote her upcoming effort which will be titled "". Beside being scheduled to sing "So What" at 2008 MTV Video Music Awards in Los Angeles on September 7, she will also play the same song in Australia. The singer has been lined-up as one of the performers at this year's ARIA Music Awards.

The Australian annual awards show will be held on October 19 at Sydney's Olympic Park and the nominees will be announced on September 10, the same day tickets for general public will go on sale. The performance is only one part of her promotional appearances in Australia. She will return to the country in April 2009 for a supporting tour.

News
>
Music News
August 30, 2008 06:33:05 GMT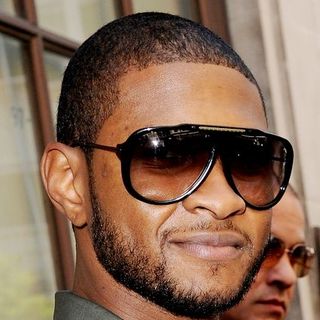 R'n'B superstar is lending his voice in the kickoff celebration for the new NFL season. The 29-year-old performer has been set to perform at a concert held at Columbus Circle in New York on Thursday, September 4 alongside other big name musicians, including and .

Confirming his appearance in the special event, Usher confessed that his participation is his way to be the halftime entertainment at the 2009 Super Bowl. "I'm hoping that this leads, definitely, to that," he said. "This whole process is basically you scratch my back, I'll scratch yours." In the concert, he will be accompanied by ' and performing three songs, "Here I Stand", "Changing Places" and "What's Your Name".

News
>
Music News
August 30, 2008 06:25:23 GMT
has exclusively revealed the artwork for her upcoming sophomore effort "", which will hit the stores on November 11 via Big Machine Records. Eleven tracks in the album are all either written or co-written by Taylor herself. She even goes into the production table with Nathan Chapman for her first single "Love Story", which will reportedly arrive on radios in early September.

As part of the promotion project, Taylor provides fans with three pre-order options on her . At the top level, the CD will come out in a limited edition collector box which includes a leather bracelet, T-shirt, photo book, "Taylor Nation" sticker, and locker poster. Besides that, one lucky fan who purchases the $75 package, will also have a chance to win an "Ultimate Taylor Swift Fan Experience", that includes an autographed guitar and two airplane tickets for her meet-and-greet show.

News
>
Movie News
August 30, 2008 05:06:17 GMT

A slew of new pictures from the upcoming horror thriller flick "" has been unearthed. Exposed via a video footage sent by 'Burst' to Bloody-Disgusting, the newly outed photos share the first look into Tobin Bell's Jigsaw in the fifth installment of the horror franchise as well as give out hints on the possible story as they reveal where some of the victims are kept and some of the traps.

Continuing the popular "Saw" franchise, "Saw V" is said to be following Hoffman, who looks like to be the last person alive to carry on Jigsaw legacy on making others grateful of their lives by putting them in lethal traps. But when his secret is threatened, Hoffman is forced to go on the hunt to eliminate all loose ends.

News
>
Celebrity Gossip
August 30, 2008 04:58:22 GMT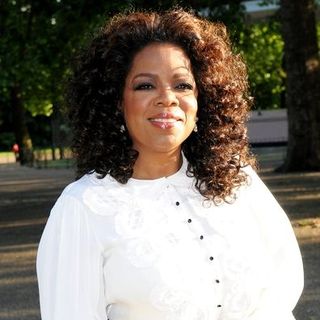 Everyone is catching the fever of the Olympic Games and is no exception. With the United States bringing home a total of 36 gold medals, the talk show queen is planning to celebrate the achievement in style. She's inviting the sports event's gold medalists into her show, "The Oprah Winfrey Show", for the premiere of its 23rd season.

Michael Phelps, who has become talk of the town for winning 14 career Olympic gold medals, the most by any Olympian, is one of the athletes who's set to appear on the show. He will be joined by the likes of Nastia Liukin, and 150 other U.S. Olympic team members.

News
>
Music News
August 30, 2008 04:51:45 GMT

have gone into a mediation room with recording company Universal Music. The band's single called "Dirty Little Things" is claimed to be copied from the melody and guitar riff of "Cyber Babe", a song belongs to one of the company's artists, named Tony Newton.

Tony says during a recent interview, "A couple of years back a mate of mine in LA called me to say he'd heard what he thought was my song on the radio, and that he had been a bit shocked when he realized it was Velvet Revolver. When I checked it out myself, ... it was basically the same riff." Tony has then called his label to seek information and then decided to leave the matter to the recording company. "I called my publishers to check whether they knew anything - which of course they didn't - and then basically left it with them," Tony explains.

News
>
Movie News
August 30, 2008 04:07:41 GMT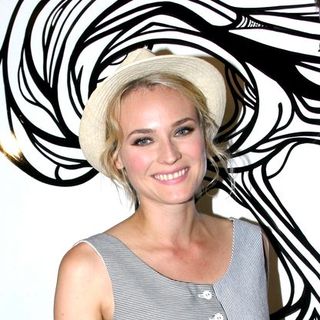 The Helen of Troy in the epic movie "", Helen Kruger, has become the first female actor joining the varied cast ensemble of "". For the World War II action drama, the 32-year-old has been tapped to tackle the prominent role of German actress Bridget Von Hammersmark.

Revealing the fact at the 2008 Venice International Film Festival, she gushed, "I just received a call from Quentin Tarantino, asking me to be in his next movie. I don't want to give too much away, but I'll play a German movie star." The role of Hammersmark has earlier been linked to other German actress Nastassja Kinski.

News
>
Celebrity Gossip
August 30, 2008 03:51:38 GMT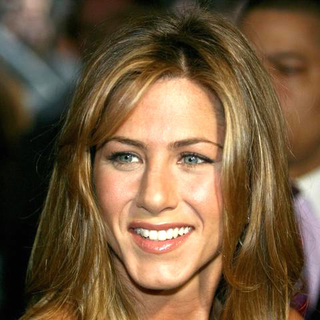 Becoming the subject of media coverage concerning her short-lived romance with ladies' man , is bouncing back with another report that has something to do with her professional career as an actress. Following days of chatter and speculation, it's finally confirmed that she's heading back to the silver screen, joining the cast of NBC's "30 Rock" for an upcoming episode.

And while the TV network is unable to confirm her starring role in the comedy series, Aniston's publicist Stephen Huvane has said Friday, August 29 that the beauty "is shooting now." Stephen, nevertheless, didn't specify about her character. It's not yet confirmed too on when the episode will be aired.

News
>
Music News
August 30, 2008 03:36:50 GMT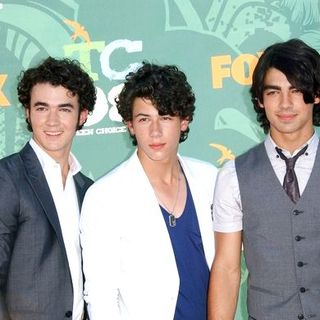 Teen band sensation have just released "Band in a Bus", the first episode of a video blog series. The video allows their fans to have a closer look at the making of the brand new Jonas album "", which has been available for purchase since August 12.

The band have been followed by cameras inside and outside the bus, and accompanied by a bunch of crew, including their music producer, John Fields and music director John Taylor. On a statement, Kevin Jonas says that the idea to record their new songs on a bus is brilliant considering their busy schedule. "Recording our new album on a bus is totally a great idea," Kevin says to the camera.

News
>
Movie News
August 30, 2008 03:34:04 GMT

Though the 'She-Devil with a Sword' feature film, "", is still way off its theatrical release, a sequel talk has come out. Sharing his thought on the possible second "Red Sonja" movie, director Douglas Aarniokoski gave out clues that the movie's franchise is on the horizon.

To MTV Splash Page, the second unit director of "" hinted on the possibility, but restraining himself from letting out more. He briefly said, "I mean, if we start to talk about that, I start to give away the third act. Yes, let's just say yes. It's definitely got franchise written all over it."

News
>
Music News
August 30, 2008 03:16:24 GMT

's thirteenth studio album will be named "" and will be released on October 14 in U.S. No explanation given for the title's meaning, but the Geffen album has been circling on the number thirteen, releasing its singles in the past four months on every date 13.

Prior to the album's street date, an EP containing remixes of all the four spawned singles from the set will be put in the market first on September 13. The EP, which is called "Hypnagogic States" features the remixes by of , Jade Pudget of , 's Gerard Way and 's and . Artist royalties from the EP sale will go to The International Red Cross.

News
>
Celebrity Gossip
August 30, 2008 03:02:56 GMT
Bob Erhard Duff, the father of actress-singer , is a prisoner no more. He has been released from prison just one day after a judge sentenced him to 10 days behind bars for violating an injunction against selling assets without court's approval concerning his current divorce battle with ex-wife and mother of his daughters, Susan Colleen Cobb. Bob was released from jail on Thursday, August 28.

A representative for Bob told US Weekly that he said "Hallelujah!" upon his release from prison. No words on the reason for Bob's early prison release.

News
>
Movie News
August 30, 2008 02:56:20 GMT

Awaited by many, the first trailer of "" reportedly won't be attached to any upcoming movies. Instead, it has a big possibility to be debuted on DVD. Recently, Superhero Flix made notes that have approved a 2 minute "Wolverine" video for a forthcoming DVD.

Aside from letting out the fact that the ratification has been made, it was not mentioned to what DVD the video is going to be released or what is the type of the footage will be used. However, if the footage is indeed put on a DVD, it could mean that 20th Century Fox are taking the same route they were using in presenting the behind the scenes featurette for "" which appears on the "" DVD.