News
>
Music News
January 24, 2008 03:37:50 GMT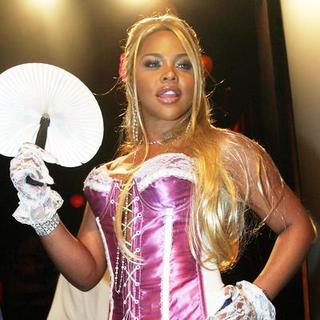 Following the reports on leaving Atlantic Records, it was suggested that she will release her not-yet-titled album independently. Her decision came after the rapper felt she has broadened her knowledge in the music business, enough to fly solo.

Despite rumors that she was dropped, Kim said in an interview with DJ Kay Slay on Sirius Satellite Radio show that she has no hard feeling against the label. Further, she also said that the intention of releasing an album independently has been planned years ago but she was still afraid of it.

News
>
Celebrity Gossip
January 24, 2008 03:35:09 GMT

experienced another run-in with the law when he was arrested on Tuesday night, January 22 for felony drug possession after Border Patrol officers allegedly found marijuana, cocaine and ecstasy in his tour bus after the vehicle was pulled over for a routine check.

Wayne's bus, which carried Wayne and 11 other people in it, had been traveling east from California when it was stopped at a checkpoint in southwestern Arizona at about 11:30 P.M. Drug dog alerted officers to the presence of possible substances and appeared to be true there were nearly four ounces of pot, nearly an ounce of cocaine, 41 grams of ecstasy, miscellaneous drug paraphernalia, $22,000 in cash and three guns found inside the bus.

News
>
Music News
January 24, 2008 03:16:19 GMT
Not only does agree to perform at the 50th Annual Grammy Awards, she also plans it big. The R'n'B diva is teaming up with for the February 10 performance, People.com reported.

The news came after Writers Guild of America announced that they won't picket against the show due to the writers strike. Although not yet confirmed, there are reports that and will appear on the stage too.

News
>
Celebrity Gossip
January 24, 2008 03:12:55 GMT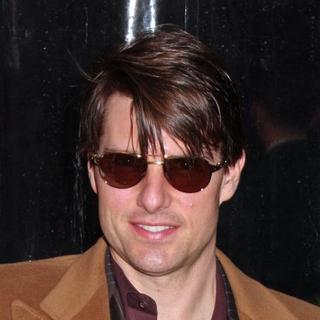 The 2007 Screen Actors Guild Awards' list of presenters keeps getting better and better as it is reported that has joined the stars studded lineup to present the trophies. The three-time Academy Award nominee is allegedly going to hand out the desirable Actor awards at the Shrine Auditorium.

His presenting in the upcoming awards ceremony will be his first appearance as a presenter at the SAG Awards. Still, it won't be his first experience of becoming awards presenter as he previously has performed similar duty at the 2007 Academy Awards' gala.

News
>
Celebrity Gossip
January 24, 2008 02:45:40 GMT

, the former fiancee of , was on location in Sweden filming her latest flick "", when she got the news of the actor's sudden death on Tuesday, January 22. Felt devastated by the bad news, the actress quickly boarded a plane back to New York Wednesday morning, January 23.

Took along daughter Matilda Rose Ledger with her, Michelle was reported to make a stop in Landvetter Airport in Gothenburg, Sweden, before traveling on to New York. She arrived at her Brooklyn home by Wednesday night.

News
>
Movie News
January 24, 2008 02:29:13 GMT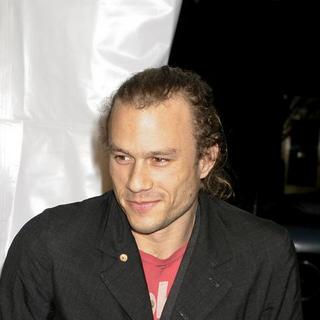 Hours after was found dead in his apartment, the production of his next indie project "" was reportedly stopped. According to Us Magazine, the film's crew members who have just moved to the Vancouver set were sent home following the death of the 28-year-old actor.

To the magazine, the on-set source confessed, "I just got the call [Tuesday] saying everyone was being let go." The source then added, "We were supposed to start this weekend, but obviously they fired everyone today. They don't know yet what they are doing with the footage that was already shot. Right now, everyone is in complete shock and can't even speak."

News
>
Celebrity Gossip
January 24, 2008 02:25:44 GMT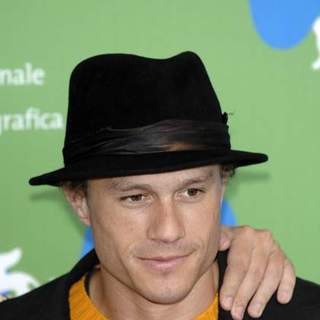 The initial autopsy concerning the death of Australian actor was held and already completed by Wednesday morning, January 23. Unfortunately, it remained inconclusive and thus additional tests were required with results would be known in about 10 days to determine the cause of death.

Heath was found dead, naked in bed, surrounded by prescription sleeping pills in the bedroom of his Soho apartment around 3:30 P.M. Tuesday, January 22 by his housekeeper and a masseuse who had arrived for an appointment with the actor. Further investigation showed that there was also a rolled-up $20 bill found on the floor near the actor's bed.

News
>
Movie News
January 23, 2008 08:45:28 GMT
Premiering at Sundance on January 22 to a sold-out crowd, words of sequel are circulating for "". According to ShockTillYouDrop.com, people involved in the action thriller have already talking about the possibility of the film's sequel.

When asked about the possibility of the movie becoming a trilogy, Larry Bishop, who has triple role in the revenge tale as the film's writer, director and actor, didn't directly give out answer. He sat back, raised his eyebrows, smiled and then said, "Absolutely."

News
>
Movie News
January 23, 2008 08:05:02 GMT

The passing of is reportedly put "" marketing campaign in uncertainty. According to Variety, the campaign of the superhero flick may be faced with a few of challenges since the first phase of the ad is built around the character of Joker portrayed by Ledger.

Following the tragic news, an insider working on the campaign commented about the possible effect of the actor death to the ad campaign. The insider said, "The Joker character is dealing with chaos and life and death and a lot of dark themes. Everyone is going to interpret every line out of his mouth in a different way now."

News
>
Celebrity Gossip
January 23, 2008 07:21:32 GMT
, and are all the new models for Sunsilk's new campaign dubbed "Life Can't Wait."

The three iconic music figures are featured in the hair care products' new commercial that will debut during Super Bowl.

News
>
Movie News
January 23, 2008 06:46:35 GMT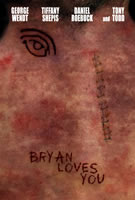 The controversial indie horror "" has ended its affiliation with Shoreline Entertainment, its sales representative starting last summer. The split news has been confirmed by the film's producers on Wednesday, January 23.

On the announcement, the spokesman of Landau Motion Pictures Jeff Buckner said that though they have split, they will still tackle another project with Shoreline. He stated, "This is a totally amicable split. Not only did we enjoy working with Shoreline, but we are looking to make our next movie 'Y.A.B.' with them."

News
>
Celebrity Gossip
January 23, 2008 06:42:02 GMT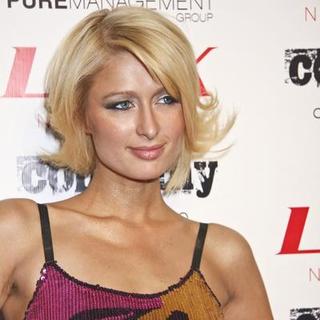 It appears that has become the next man, after the many other, that falls victim to 's prey.

On the eve of the mounting reports that Leto has back on with his former girlfriend , he on the other hand was caught making out with the hotel Hilton heiress in public. Photo of the pair kissing has been all over the net to see.

News
>
Movie News
January 23, 2008 05:17:37 GMT
Ending the slow purchasing at Sundance, the three independent drama comedies "", "" and "" marked the first three major acquisitions made at the film festival. Variety reported that on Tuesday, January 22, the deal for the three films has been closed as the three films have been picked up by major distributors.

The rights of "Choke" starring and has been bought by the company behind the success of "", "" and "", Fox Searchlight. Reportedly, the film adapted from Chuck Palahniuk's novel has been valued for about $5 million. Meanwhile, the Overture Films which distributed "" got their hands on and 's "Henry Poole" for $3.5 million.

News
>
Celebrity Gossip
January 23, 2008 05:16:31 GMT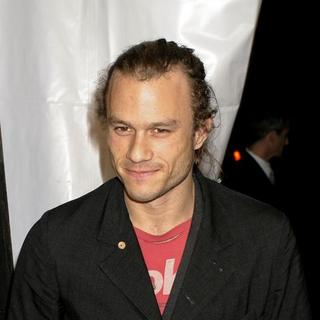 While a representative for , Mara Buxbaum, tend to label the actor's sudden death on Tuesday, January 22 as an "accident" and at the same time asked "the media to please respect the family's privacy and avoid speculation until the facts are known," his father Kim Ledger has issued a statement on behalf of the family.

Speaking out about Heath's death, his family said "Heath's family confirms the very tragic, untimely and accidental passing of our dearly loved son, brother and doting father of Matilda. He was found peacefully asleep in his New York apartment by his housekeeper at 3:30 p.m. U.S. time. We would like to thank our friends and everyone around the world for their well wishes and kind thoughts at this time. Heath has touched so many people on so many different levels during his short life but few had the pleasure of truly knowing him. He was a down to earth, generous, kind-hearted, life-loving and selfless individual who was extremely inspirational to many. Please now respect our families need to grieve and come to terms with our loss privately."

News
>
Music News
January 23, 2008 04:47:15 GMT

Kicked off his musical career early at his young age, it's not until now that is coming out with his first solo album ever. The Grammy Award-winning rock bassist, singer, and record producer is having his first solo album coming out by March 11 later this year.

The LP, titled "," is due out on his new label, Dream Merchant 21, and released through the Concord Music Group.