News
>
Movie News
September 02, 2008 06:17:46 GMT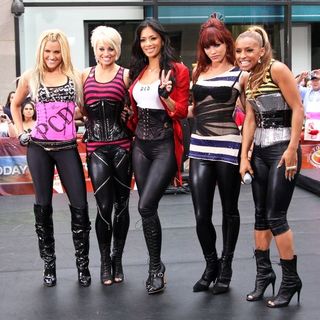 The burlesque dance troupe-turned-music group are going to bring their story to the silver screen. Following the footsteps of another girl band to get their own movie, the R 'n' B quintet are said to be looking through scripts for their semi-biographical feature film.

Sharing out the scoop, a source told Daily Star, "PCD are getting a lot of film scripts to look through at the moment. It's gonna be semi-biographical, about their rise to fame, with loads of dancing and singing." Chronicling the group's rise to stardom, the movie allegedly will be featuring their past hits as well as future releases, and it may have some celebrity cameos as well.

News
>
Music News
September 02, 2008 06:15:06 GMT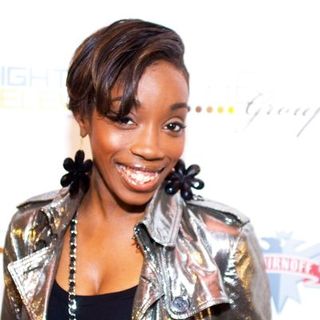 's recording company, Warner Music Group, have recently decided to remove her latest album "" from digital download service iTunes. According to a source, the label's move is aimed at encouraging fans to buy the whole album, not just individual songs.

The decision is triggered with 's successful move, where his "" album manages to reach at number one with 1.7 million selling point since it has been released in October 2007 even though taken off iTunes. Warner has then continued exploring whether fans of other artists could be persuaded to buy the physical CD and Estelle's album is chosen to be one of the experiments.

News
>
Celebrity Gossip
September 02, 2008 06:06:12 GMT
Report on 's rehabilitation for sex addiction has become talk of the town since the actor first announced that matter late last month. Amidst heavy talk on the issue, the actor's wife has decided to cancel all her commitments at the upcoming Toronto International Film Festival.

Tea initially was scheduled to attend the premiere of her latest movie "" in the film festival, which is about to be held from September 4 to 13. A representative for the actress confirmed her absence from the festival to People magazine. No further confirmation is made by either the representative or Tea herself.

News
>
Celebrity Gossip
September 02, 2008 05:14:27 GMT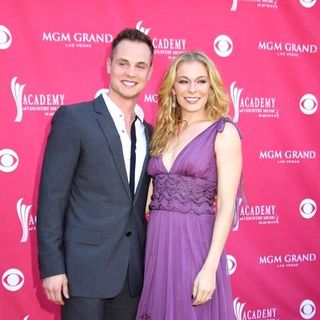 No truth to reports that and her dancer husband Dean Sheremet renewed their wedding vows over the weekend. They instead held a three-day festivity to celebrate their seventh wedding anniversary and her 26th birthday.

Rimes actually turned 26 years old on August 28, whereas the wedding anniversary should be in February next year. But the couple decided to celebrate early to take advantage of the warm weather, People reports. Inviting 30 of their closest friends to attend the celebration, Rimes said she and Sheremet aimed the festivity to remember how blessed they are and how excited they "still are about each other" after a seven-year marriage.

News
>
Music News
September 02, 2008 04:34:00 GMT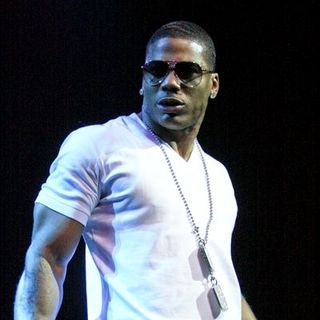 A new track from 's upcoming fifth major studio effort "" has been surfaced. Featuring a rap crew St. Lunatics and R&B singer Keri Hilson, the track is produced by Polow Da Don and carries a full four-minutes musical melody.

Led by a song called "Wadsyaname", "Brass Knuckles", which has gone through a series of delay due to a competitive season, will be dropped to stores on September 16 via Hollywood Records. Among featured guests, Nelly has chosen singer to team up with him in his second single "Body on Me" and signed rapper to produce the song.

News
>
Movie News
September 02, 2008 04:28:11 GMT

One of the selected movies to be premiered at the 33rd Annual Toronto International Film Festival, crime comedy drama "" has been scheduled earlier to get a December 19 screening time, but to the surprise of many the December release date has been listed as limited release. In further interesting tidbit, it is noted that the Rian Johnson's movie will not be released nationwide until January 16, 2009.

Unearthed firstly in Rian's Forum, the changing of the schedule has been confirmed by Johnson himself. Posting a message as his response to the posted message, he wrote, "It's true. I'm sorry I didn't post it earlier, it was all very hush hush and still being talked out, I actually didn't think they were going to release it until next week."

News
>
Celebrity Gossip
September 02, 2008 04:19:57 GMT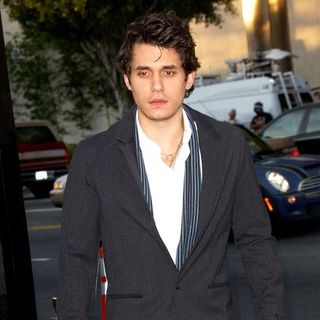 Being on the road for two months for his current summer tour of 2008, ends the journey in style. Kicking off the world tour with a magically mellow performance at the Cruzan Amphitheater in West Palm Beach on Sunday night, August 31, the singer was seen partying with a blonde waitress, only to strengthen people's claim on his not-good-guy reputation .

Having a chit chat with the press backstage, Mayer was seen later that night hanging out with an unidentified blonde waitress. The twosome were seen heading for SET, which People describes as Old Hollywood-style club, on South Beach.

News
>
Music News
September 02, 2008 03:44:22 GMT

As posted on , "" director Darren Aronofsky says that he is waiting for to finish a song which will be featured in his upcoming movie. "Bruce springsteen wrote a beautiful original song for the closing the film," Darren wrote.

The Wrestler, which talks about an over-the-hill 1980s-era pro grappler who quits the business after a heart attack and moves in with a stripper to build a relationship with her son, was originally offered to public this weekend but the film has been held back as it is not ready yet. Part of the delay is down to the work of Bruce's unfinished touch. "It is difficult to rush him (Springsteen)," an insider named Vincent Maraval says.

News
>
Celebrity Gossip
September 02, 2008 03:44:18 GMT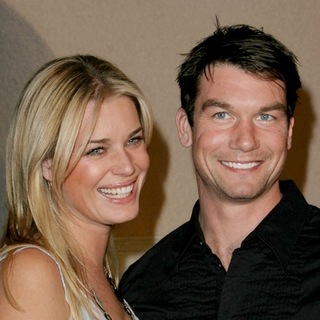 Pregnant actress keeps embracing her cravings as she's waiting for the arrival of her twins this winter. Her husband who previously revealed that she craves "lot of ice cream" told People that she also has some other unusual cravings and experiences big changes in her appetite.

"Lemonade always has to be in our fridge," so the actor told the magazine on Sunday night, August 31 before participating in the Nike + Human Race in Los Angeles about his wife's unusual cravings. "That's my job. [Also] soy cream cheese. It's crazy, right? Can't be cream cheese. Soy cream cheese. Do you know how difficult it is to find soy cream cheese? It's usually in the corner of the supermarket someplace!"

News
>
TV News
September 02, 2008 03:00:52 GMT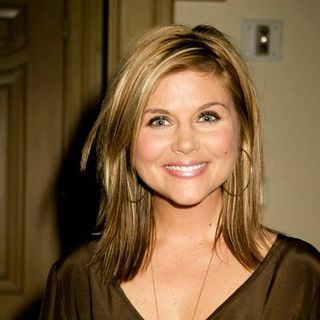 While several of the original cast of the '90s hit "Beverly Hills 90210" happily return to the re-make, , the depicter of Valerie Malone in the original series, seems reluctant on the offer saying that she's in a "different place right now". The 34-year-old actress has confirmed further that she is not interested in reprising her bad girl role.

Speaking to US Magazine, Thiessen said, "You know, it's not that I don't look back at that show with wonderful, amazing memories, but I've just gone in a different direction for me. But I think it's wonderful." She was previously reported to have preferred having a baby with husband Brady Smith to returning to the series.

News
>
Movie News
September 02, 2008 02:43:15 GMT

Providing glimpses into the highly-anticipated "", a slew of images from the high-octane action movie has been put forward. Courtesy of DVD-Forum, the photos expose more of the action sequences to be seen in the 007 film, closer look into some of the main characters as well as potential spoiler.

Dominated by the pictures of as the superspy agent James Bond, the photos also let out as Camille, as MI6 Agent Fields, Mathieu Amalric as Dominic Greene, as M and others. All of the new images can be seen below and on the news photo.

News
>
Movie News
September 02, 2008 02:43:14 GMT

Before "" hits limited theaters, the period drama film will be specially screened for the first time more than two weeks before its due date on September 19. Taking place at the Odeon Cinema in Odeon Leicester Square, the Paramount Vantage's period drama will roll down its red carpet to celebrate its London premiere on September 3.

Though the list of the stars to attend the special event has yet unraveled, there is possibility that "Duchess" cast ensemble, including and , is coming to join the celebration. The complete coverage of the premiere event will be reported after the stars and other celebrity guest tread the red carpet.

News
>
Celebrity Gossip
September 02, 2008 02:38:44 GMT
Max Liron Bratman, the son of famous singer with her husband Jordan Bratman, has made his magazine and TV debut at such a young age. And on Monday, September 1 the little boy who's still 7 months old, made his public debut for one more time when his mother took him for a family dinner in Manhattan, New York City.

During the outing, Christina was seen carrying little Max with both of her hands. Her music executive husband Bratman followed the mother-son duo from behind. The songbird even was kind enough to sign autographs for fans before entering their Manhattan eatery destination.

News
>
Music News
September 02, 2008 02:27:33 GMT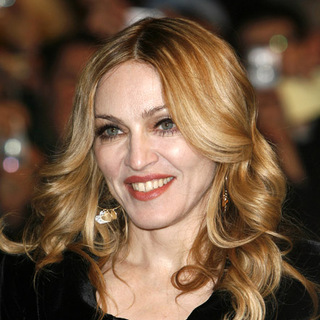 is reportedly having some troubles with the crew, who are backing up her "Sticky and Sweet" world tour. According to Mirror, many of her 250 strong troupe of crew members threaten to quit due to a low-budget travel arrangement. "Everyone is absolutely furious with her and some of them want to walk out of the tour," an insider tells the British newspaper.

The paper also reports that despite the crew's hard work in the past few months, Madonna is trying to cut her expense by giving her crew a 50-pounds-per-night dingy Campanile hotel. To make matters worse, the workers are also reportedly forced to fly on to a low-budget airline, easyJet flight.

News
>
Celebrity Gossip
September 02, 2008 02:09:36 GMT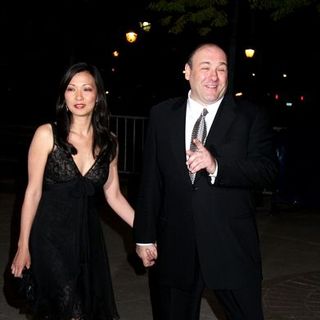 and his fiancee Deborah Lin have just held their wedding over the weekend, but pictures of their nuptials are quick to hit the Internet. In the several pictures featured on Just Jared, the newlyweds are seen all smiling. The bride was seen wearing a white gown made of Italian lace, holding a white hand bouquet on her hand. The groom, elsewhere, wore a black tuxedo and white tie.

Gandolfini, 46, and Lin, 40, tied the knot in an intimate wedding ceremony held Saturday, August 30 at Central Union Church in her hometown of Honolulu. They exchanged wedding vows in front of close family and friends. Gandolfini's eight-year-old son, Michael, from his first marriage to Marcy Wudarski, served as best man.