News
>
Celebrity Gossip
March 31, 2008 03:39:13 GMT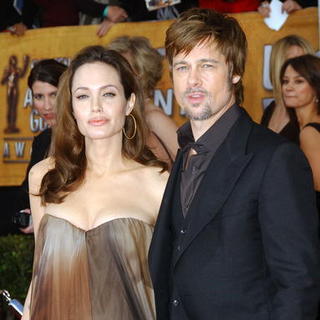 Hollywood power couple and are still singles despite rumors claimed they have exchanged wedding vows in a New Orleans church Saturday, March 29. Sources close to both actors have denied rumors of a marriage, claimed no wedding has taken place.

Photo agency X17 was the first to break the news on its Website, claimed Brangelina got married in a secret ceremony in the St. Louis Cathedral, New Orleans on Saturday. Star Magazine was the next to bring the marriage speculation to public's notice, stated in its Website that the couple married in the French Quarter Wedding Chapel.

News
>
Music News
March 31, 2008 03:24:09 GMT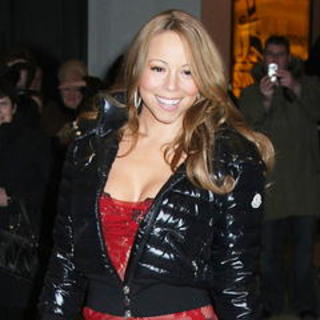 A new joint from called "Love Story" has got its way on-line in the form of a video that shows her recording for the song. The -produced song is included in the album "" that is due April 15.

"Love Story" however, is not going to be the next single lifted from the album. While the first single "Touch My Body" is cruising its way up to the #1 spot on the Hot 100 Singles chart, it was revealed during a radio interview with the diva that "Bye Bye" will be the second single. It is an emotional song that she wrote about her father who passed away in 2002.

News
>
Celebrity Gossip
March 31, 2008 03:10:07 GMT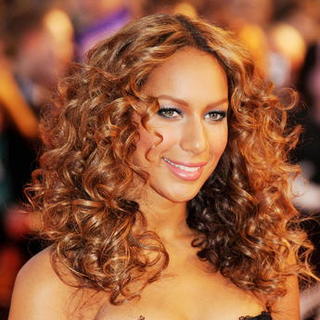 reportedly received a $5 million Los Angeles home from Simon Cowell. The music mogul apparently was in his best giving mood that he decided to give his protege the special present to capitalize on her recent international success.

Lewis, who's the winner of the third series of British television music talent show "The X Factor", is having her single "Bleeding Love" tops the U.S. singles chart this week, making her the first British female artist to reach number one in America for more than 20 years since Kim Wilde's 1987 cover of The Supremes' "You Keep Me Hanging On." Simon perceives Lewis' chart-topping single as the start of her career stateside and thus is buying her a $5 million home in Los Angeles.

News
>
Music News
March 31, 2008 02:49:03 GMT
's long overdue single "Heartbreaker" finally has gotten its music video premiered. The clip that was earlier this month, is featuring 's whose voice is also added in the song.

Cheryl is part of the video after she got through the audition that she did as part of her group's reality show, "The Passions of Girls Aloud". Cheryl stated that she has a secret passion of being a street dancer and eventually was given a role by will.i.am who later on also decided to put her as additional vocal too. "For her documentary, Cheryl was originally just meant to be part of the dance troupe for will.i.am's song - but he asked her to do backing vocals," a source said.

News
>
Celebrity Gossip
March 31, 2008 02:40:22 GMT
The winners for the 21st annual Nickelodeon Kids' Choice Awards have been unveiled Saturday, March 29. While teen sensation was the queen at the awards show since she won two awards all at once, sitcom "Drake & Josh" was the big winner for the TV categories.

Winning the Favorite TV Show Award, the project arguably upset Cyrus' hit program "Hannah Montana" which was also nominated for the same category. Its main cast , meanwhile, took home the Favorite TV Actor Award with the Favorite TV Actress trophy went to Cyrus.

News
>
Movie News
March 31, 2008 02:30:02 GMT

Though nominated only in one category at the 21st Annual Nickelodeon's Kids' Choice Awards, the 20th Century Fox's comedy animation film about three singing chipmunks "" didn't come home disappointed on Saturday, March 29. The Tim Hill-directed film has been dubbed kids' favorite movie beating out three other strong contenders, including "".

By nailing the favorite movie prize, the starring movie managed to stop "Pirates" from landing multiple awards at the event hosted by comedian . Further, beside losing from "Chipmunks", "Pirates" beauty has to once again be satisfied with being nominated for Favorite Movie Actress prize as the award was given to for "". Knightley was also nominated for Favorite Movie Actress at the 2007 Nickelodeon Kids' Choice Awards, but lost to .

News
>
Music News
March 31, 2008 02:22:19 GMT

In what came as an apparent result, Disney Channel's stars and both came up as the ultimate choices for the kids. The two teen-craze artists have been named the winners of Favorite Group and Favorite Female Singer respectively at the 21st Annual Nickelodeon's Kids' Choice Awards, held on Saturday, March 29.

With the win, Cyrus who is the star of TV hit series Hannah Montana, in fact won over the biggest music nominee, aka Fergie and two other big contenders, and . The Jonas Brothers, meanwhile beat out , and for the Group title.

News
>
Music News
March 29, 2008 07:40:40 GMT

has unleashed a new promotional picture, which is said be the advanced version of the cover art, for his upcoming and fourth full-length album "". The American Idol runner-up also reveals the track listing that includes a title track and previously revealed track "Ashes".

As , Aiken's album will be released on May 6 via 19Recordings/RCA, featuring a production from Kipper (, ). His camp now reveals that Jaymes Foster will once again be back executive producing the album and that one of the tracks in the album will be a Ryan Tedder-written. The frontman wrote the song "On My Way Here" that Aiken "fell in love" with instantly. The lyrics tell how lessons are learned as we grow up and those are what eventually shape us as adults.

News
>
Movie News
March 29, 2008 07:38:20 GMT

Latest reports coming from the "Star Wars" 3-D animation "" have claimed that the Warner Bros. Pictures' animation project is going to premiere its trailer on May 9, 2008. According to ComingSoon, Warner Bros. have planned to let out the trailer in the theaters attached to "".

Further, the site reported that it has yet to be known whether the trailer would make its online screening on the same week or not. It has been reported though that the movie will arrive in the theaters on August 15, 2008 preceding its television series premiere on Cartoon Network and then on TNT.

News
>
Movie News
March 29, 2008 07:18:37 GMT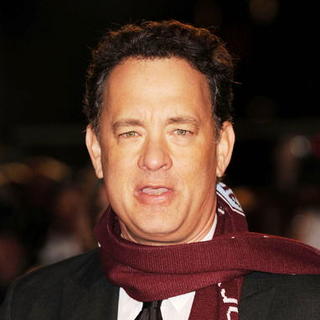 The two-time Academy Award's best actor recipient for his roles in "Philadelphia" and "Forrest Gump", , has been reported to have dropped out from a new feature film project entitled "". The quitting of the "" star has been reported by MTV Movies Blog on March 28.

In an article posted by the site, it is noted that the news has been confirmed by the sci-fi drama's filmmaker Frank Darabont, who earlier also revealed Hanks' involvement in the movie as Guy Montag. "Mr. Hanks sadly and regretfully had to back out," Darabont explained. "I was really looking forward to working with him again but his other commitments just precluded it. He had to take a step back."

News
>
Celebrity Gossip
March 29, 2008 07:01:58 GMT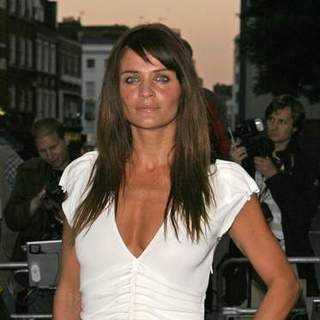 New rumors about sparked in the media recently as she was reported to be dating a singer. On Wednesday night, March 26, she was spotted spending time together with lead singer, Paul Banks, at her store, Butik, in West Village, New York. They were seen kissing and holding hands that night while watching the launch of Tocca Vintage clothing line.

Reports also revealed that besides being spotted together that day, Helena has been seen attending Interpol's concerts lately. A source, moreover, told People both Helena and Paul have "been together for a little while now. [Banks is] very sweet and nice and bright - not a party person."

News
>
Movie News
March 29, 2008 06:40:42 GMT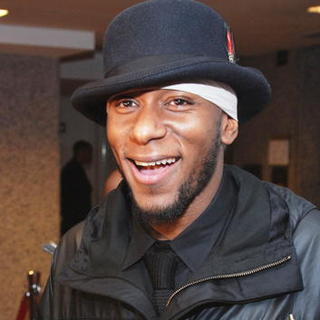 Grammy Award-nominated rapper has been set to join the star-studded cast of the upcoming drama musical "". According to Hollywood Reporter, the 34-year-old hip-hop artist has been tapped to play the rock 'n' roll legend .

By playing the influential figure in the rock 'n' roll music, Def is the latest addition to the cast that include , , , , . In bringing the story of Chess Records' rise and fall to the big screen, the rapper whose acting skills are also recognized by the entertainment industry will join the other theps in New Jersey since the film is currently being shot there.

News
>
Celebrity Gossip
March 29, 2008 06:31:34 GMT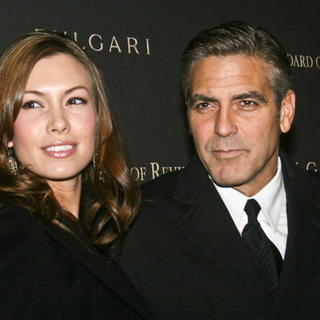 Sarah Larson, 's latest girlfriend, has been caught in raunchy photos scandal. Some photos of the former cocktail waitress, showing her acting all slutty in Vegas last year, have been all over the net.

Star Magazine obtained the photos, claimed to be taken at the Palms resort in July 2007 just a month after Larson first met the movie hunk. One of the raunchy pics shows Larson "wearing a short dress and has her legs wrapped around a man holding her up against a wall in the middle of a crowded Vegas nightclub," the publication claimed.

News
>
Movie News
March 29, 2008 05:15:36 GMT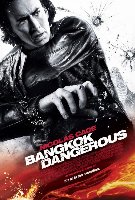 Lions Gate Films have reportedly let out the official trailer of the Pang brothers remake "" along with its new poster online. While the poster is relatively simple as it features only the close-up shot of its leading actor , the trailer reveals much more about the action drama thriller.

The trailer which runs about a minute and a half begins with a compilations of clips introducing Cage's character as a hitman. Then, the video footage continues with a shot of a plane landing and Cage going in Bangkok's airport immigration. The trailer builds up its intensity as it is shown the openly brutal murder of a man in a car. It ends with a shot of Cage pointing two guns in his hands towards the camera.

News
>
Celebrity Gossip
March 29, 2008 04:59:31 GMT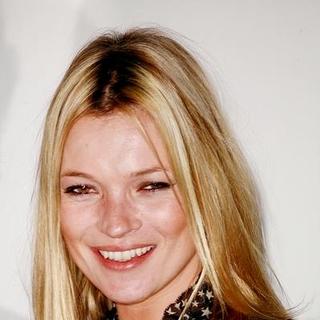 After her broken engagement with , is more than ready to get down the aisle with rocker boyfriend Jamie Hince. The British supermodel is said to have set the date for her wedding to The Kills guitarist.

The couple, according to The Sun, have been telling close friends and family that they're planning to wed this coming September at Moss' Cotswolds home. They also have told close friends and family to avoid having a holiday or work commitments in September.