News
>
TV News
August 10, 2009 09:52:18 GMT

The first promo to the third season of "" has been shared by The CW. Now that the Upper East Siders are no longer in the same school, controversies, dilemma and conflicts are bound to happen. Chuck, true to his playboy nature, hits on a new girl while his relationship with Blair still goes on.

"Gossip Girl" season 3, which is premiering on September 14, will follow the Upper East Siders to the college years. Blair, Dan, Georgina and Vanessa are all enrolled in NYU while Serena goes to Brown. Chuck runs his family's business and Nate goes to Columbia University.

News
>
Movie News
August 10, 2009 09:31:50 GMT
A week shy of "" theatrical debut in the U.S., a clip from the sci-fi movie has come out for viewing pleasure. Courtesy of , the snippet highlights on the scene which chronicles how an MNU field operative named Wikus van der Merwe contracts a mysterious virus that begins changing his DNA.

Accompanying the clip, EW included an interview with lead actor and director Neill Blomkamp as a computer graphics designer. In part of the chat, Copley confessed that Blomkamp returns Copley's favor years back when he hires Blomkamp. "I gave Neill his first job," he recalled. "And he's certainly returned the favor."

News
>
Celebrity Gossip
August 10, 2009 09:14:32 GMT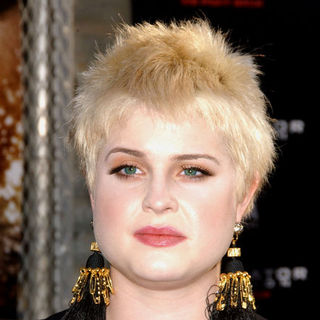 Planning to wed her boyfriend Luke Worrall next year, isn't shy to make public her intention to have a boob job before her wedding is kicked off. The troubled songstress admits she doesn't like her boobs and wants to do something about the particular body parts.

"It's no secret that I hate my boobs," Kelly says in a statement. "I want a size in between a B and C cup that you don't need to wear a bra with. Perfect boobs is what I want and when I am a little older it's what I plan to do," she goes on revealing.

News
>
Music News
August 10, 2009 08:58:05 GMT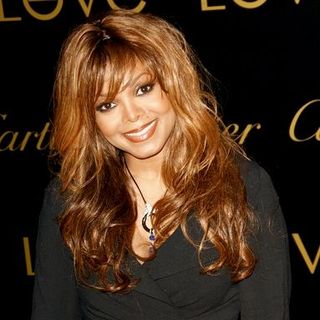 Organizers for 2009 MOBO Awards have confirmed that will make an appearance at the event as a part of tribute. "Janet is a music icon in her own right and a previous MOBO presenter. We loved her past involvement with the show and MOBO will continue to support her music and champion her career," a spokesperson for the show told .

Furthermore, it is revealed that the tribute will have a positive, celebratory tone, rather than putting a dampener on the proceedings. "We hope it will be an opportunity to celebrate his legacy and show that his music lives on not only in the heart of his millions of fans worldwide but also in his music and in the music of his contemporaries," the spokesperson explained.

News
>
Celebrity Gossip
August 10, 2009 08:08:03 GMT

Billed to host this year's Teen Choice Awards alongside his famous brothers and , had his trademarked curly hair being cut short by boxer . Attendees of the awards gala were sent to shock as they watched the hair cutting occurred on stage. "Joe Jonas cuts off all his hair at Teen Choice, girls were crying in the audience," read a message posted on the official Teen Choice Awards' Twitter account.

No word on what event led to the hair cutting session. It is also not known if the hair that Mike cut was Joe's real hair or if he wore a wig. Some Internet reports claim the scene was a publicity stunt for Teen Choice Awards. Amidst sketchy details on the matter, neither Mike nor Joe has come forward with official explanation. Organizers of the awards show also haven't commented on the matter just yet.

News
>
TV News
August 10, 2009 08:01:27 GMT
Which TV shows taking home the surfboards from the 11th Annual Teen Choice Awards have been unveiled with the coming out of the complete winner list. "" and "" picked up the most awards on the event, each grabbing four kudos in total.

"Gossip Girl" was voted Choice TV Show: Drama, beating "" and "" among others. The CW series, in addition, collected three performers kudos, one Choice TV Actor: Drama for , one Choice TV Actress: Drama for and one Choice TV: Villain for .

News
>
Music News
August 10, 2009 07:49:10 GMT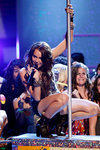 The gala ceremony of 2009 Teen Choice Awards has been wrapped. Though the event will not be televised until August 10 at 8 P.M. Eastern, fans can enjoy live performances from such big stars as and through newly-found footage from the show.

At the event honoring hottest teen icons in , , and , Miley delivered her brand new song "Party in the USA" which is taken from her upcoming first mini album "". Meanwhile, , and sang a song titled "Much Better".

News
>
Movie News
August 10, 2009 07:11:16 GMT

Sweeping this year's apparently is not enough for "" as it dominates yet another awards show, the 11th Annual Teen Choice Awards. On August 9, a day before Teen Choice is aired on small screen, the vampire drama has been unveiled to be the recipient of nine surfboard trophies, eight of them came from the movie section alone.

This Catherine Hardwicke-directed movie nabbed Choice Movie Drama, besting over "", "", "" and "". Its cast members, , , , and , all took home one kudo each in the performers category.

News
>
Celebrity Gossip
August 10, 2009 06:53:39 GMT

The full winners of 2009 Teen Choice Awards in sports and other categories have been unveiled hot on the heels of the outing of some early winners. Soccer stud nabs the Choice Male Athlete prize, beating some other nominees, including , , , and .

On the female side, artistic gymnast is named the winner. She beats , , , Misty May-Treanor, and , all of whom vie for the predicate of Choice Athlete: Female.

News
>
Music News
August 10, 2009 06:51:08 GMT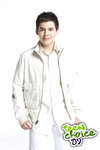 won big at the 11th Annual Teen Choice Awards. The winner of "" season seven who didn't attend the event brought home three surfboards in music field, dominating the music winners list.

David's single "Crush" was named Choice Music Love Song, beating ' "Halo", ' "Lovebug", 's "How Do You Sleep?" and 's "Love Story". Another prize, Choice Music Tour, was gained by David from his joint tour with .

News
>
Celebrity Gossip
August 10, 2009 06:20:17 GMT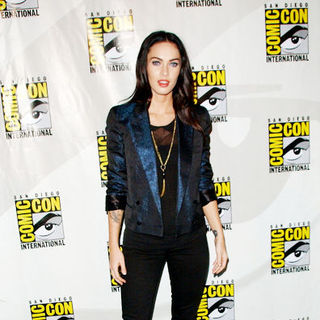 Rumor has it, has been considered to replace as the new celebrity spokesmodel for Emporio Armani's underwear line as the former Spice Girl reportedly won't renew her one-year contract with the famous Italian brand. The mother of three is said to put her energy into her various fashion and beauty ventures.

"Megan is perfect for Armani. She's one of the hottest woman in the world and will have huge appeal," reports News of the World. No word has been made by either Megan or Victoria regarding the replacement news.

News
>
Music News
August 10, 2009 06:01:26 GMT

Soon after graduating from 2008 "" as a runner-up, R&B boyband were signed to Epic Records and they moved on to release their debut album. One single titled "Beat Again" has been released since July and it debuted at number 1 on U.K. Singles chart.

In its first week on sale, the track sold more than 106,299 copies, making it this year's second-fastest selling debut single so far after 's "Bonkers". The next week, the song remained at the chart's hot spot despite the fact that it only managed to add 67,731 copies (36% drop in sale).

News
>
Celebrity Gossip
August 10, 2009 05:02:12 GMT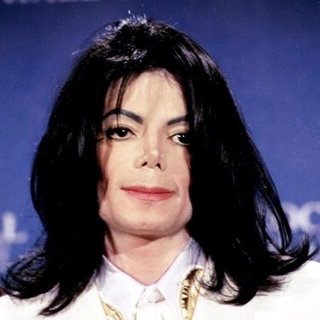 A new update regarding 's burial has just emerged, claiming the late music superstar will be laid to rest "very soon" now that investigators have returned samples from his body to the Jacksons following a series of medical test to determine the cause of his sudden death. An unnamed source close to the family informs the matter to People, while another source chimes in, "Forest Lawn is the top choice - near Michael Jackson's grandmother."

As of the press time, no official statement has been made by the Jacksons on whether or not the report is true. Notwithstanding the not-yet confirmed burial plans, it is believed that Michael's family will have to get together for his burial arrangements.

News
>
TV News
August 10, 2009 04:45:04 GMT

Whether a "Friends" reunion is possible or not, has given her side of story. The actress, who portrays Monica in the popular series, was promoting her new show "" during TV Critics Association press tour on Saturday, August 8 when she mentioned that she may share screen with again.

The conversation was started with a question why Cox's new show's title is in the same line to Aniston's "". Responding with a joke, Cox said "Yeah, she totally ripped it off! I did know about her movie, but I'm not sure exactly what the story is. I guess Pumas are in their 30s. Jaguars are 50s and sabretooths go right into the 60s?"

News
>
Celebrity Gossip
August 10, 2009 04:36:05 GMT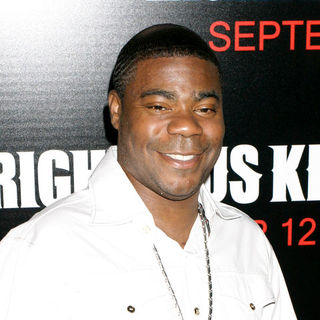 New York Daily News breaks the report that has filed for legal separation from his wife Sabina Morgan after 23 years of marriage. The actor-comedian reportedly filed in divorce documents in Bronx Supreme Court on Friday, August 7. The reason that ignited the pair's split wasn't disclosed though.

And while there has been no confirming statement issued by either party, it is believed that the former high-school sweethearts had been estranged for some time before seeking the legal separation. "Basically they were divorced without the paperwork. It seems like he has had a different girlfriend every five months or so. In the past three years, I've met three girlfriends," so says a source.