News
>
Movie News
March 18, 2009 07:29:11 GMT

Tuesday, March 17, saw one star-studded event as "" held its Los Angeles premiere at Mann's Village Theater in Westwood, California. Like many other red carpet events, the special screening for this comedy movie was attended by many Hollywood stars. But, what made it different was the appearance of A-list comedians, like , and .

Beside those funny people, , , , who are all seen in the leading roles in the movie, were spotted on the red carpet. Joining them on the occasion were co-stars Sarah Burns, , , , and Thomas Lennon, as well as director/producer/writer John Hamburg.

News
>
Music News
March 18, 2009 07:27:07 GMT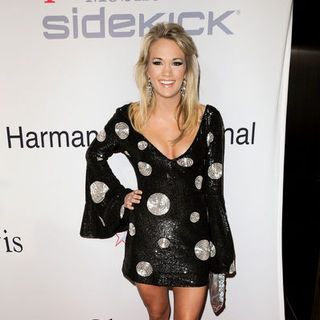 may team up with Nikki Sixx, the bassist of hard rock band , behind songwriting table and pen a few new songs with him in the future. The speculation comes in the wake of Nikki's statement claiming that despite their different musical backgrounds, he would love to work with her.

"I think we both want to write songs together," Nikki opens up to MTV. "She writes pop songs and I think I'm a pop songwriter, however the songs are performed."

News
>
TV News
March 18, 2009 07:25:47 GMT

"J.O.N.A.S!", the brand new TV series by has received a new promo on Disney Channel, although the premiere date is still a couple of months away. The promo gives none of the plot but rather the three boys, , and , descending the firefighter pole with "JONAS" shirt on.

In the original production of Disney Channel, the brothers will play as themselves, a teen band trying to live a normal life in a regular high school. They often encounter their fans, mostly tween girls, and have to run to save themselves. Their brother in real life, , is also in the show as their youngest brother.

News
>
TV News
March 18, 2009 06:57:39 GMT
An extended trailer of "" 2.19 has been released, giving more on Blair's fallout in the family. The preview highlights on the "bright day" that Nate has and the "dark night" that Blair experiences when she turns her back on the predictable Waldorf existence.

Devastated by the recent plot twist in her life, Blair turns her back in favor of a wild, unpredictable lifestyle that includes Carter, causing Serena and Chuck to have serious concerns about their friend. Vanessa convinces Nate that it may be time to forgive and forget when it comes to his mother's Kennedyesque family, The Vanderbilts, who abandoned Nate and his mother when they needed them most.

News
>
Music News
March 18, 2009 06:37:44 GMT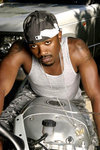 has premiered a music video to support his single "Sexy Ladies". In the video, he is seen partying in a nightclub with beautiful women, who are the contestants of VH1's dating reality show "".

"Sexy Ladies" is a mid-tempo song where Ray J teams up with Truth & Shorty Mack. The song is included in "For the Love of Ray J" soundtrack album, due for U.S. release on March 24 under Knockout Entertainment in conjunction with E1 Music.

News
>
Celebrity Gossip
March 18, 2009 06:29:16 GMT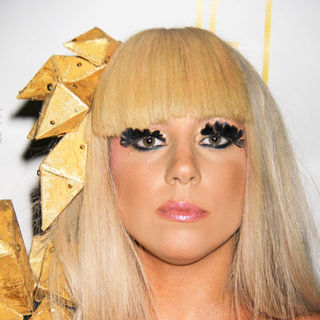 , who is known for wearing racy outfits on and off stage, has revealed her dark past, telling Fabulous magazine she used to work as a stripper when she was a teenager despite the fact that she was born in a wealthy Italian family. "I was working in strip clubs when I was 18. I moved out of home, wouldn't take any help from my parents and supported myself with waitressing jobs and stripping," the singer-songwriter openly admits.

"My act was pretty wild. I'd wear black leather and dance to , and . Very rock 'n' roll," she recalls. On the reason that initiated her to take the job, she explains, "I have a strong sense of my own sexuality. I love the naked human body and I have huge body confidence."

News
>
TV News
March 18, 2009 06:12:41 GMT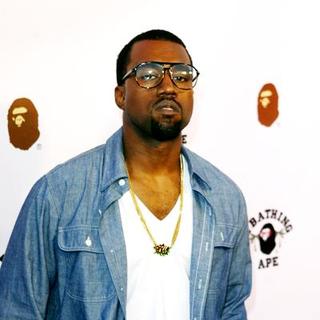 owes it to being "" fan and his talent in rap, when he was signed to fill a voice for one of the characters in "". The established rapper was invited for a reading for the spin-off to "Family Guy" as Kenny West, a not so mega rapper, and passed. He had even recorded an episode for the FOX animation.

"It was surprising to us that (he) was so into it that he came to the table (read), and wonderfully surprising how cool he was, how funny he was and how unassuming he was," Mike Henry who voices some characters and executive produce the show said. "He's just a great presence."

News
>
Movie News
March 18, 2009 06:08:00 GMT
With the first trailer of "" available to see, gave parts of his time to discuss about his J. Edgar Hoover portrayal and what to expect from his character in the crime drama movie. In an interview with MTV, he revealed that the supposed cross-dresser Hoover won't be seen a cross-dresser, stating "I won't be [cross-dressing] - well, not on film."

Giving more on his part, the "" actor described his role as "a supporting part". He added, "It's kind of a cameo." On the significant part of his Hoover character, the 40-year-old pointed out on the film's central story, "It's a movie that's really about Purvis and Dillinger. I'm there to get motivated to go and get ."

News
>
Movie News
March 18, 2009 05:11:22 GMT

After at Agatha Ruiz de la Prada's show in Milan and causing causing on "" production, was able to pull a prank on the Alabama National Guard for "" filming. The incident was acknowledged by Staff Sergeant Katrina Timmons on Monday, March 16, more than a month after the incident.

"It's an embarrassment to the Alabama National Guard," Timmons commented on the incident. "Since then we have put in protocols to make sure this doesn't happen again." Of the trick, she recalled, "They called and said they were a German affiliate of a TV station doing a documentary on what it was like to be in officer candidate school. They wanted to know if they could come here and embed one person for a few hours up to a day."

News
>
Celebrity Gossip
March 18, 2009 05:02:32 GMT

Apparently, and 's much publicized reunion doesn't last long as they reportedly are "taking a break." E! News is the first to report that matter as being informed by a source close to the couple.

According to the unnamed source, Rihanna and Chris are not formally breaking up. They, instead, have decided to stay away from each other, and are planning to meet up soon.

News
>
Music News
March 18, 2009 04:49:14 GMT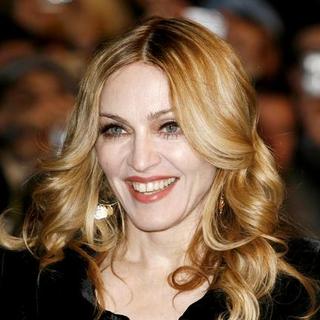 is gearing up to release greatest hits album, planning to drop it in September. "We're hoping to have a greatest hits package come out in September," her representative, Liz Rosenberg, tells People. "We're all very excited about it."

In line with Liz's statement, Madonna's manager Guy Oseary has also posted a short message via his feed, asking fans about what songs they think must be included in the compilation effort. "[We] working on Madonna's greatest hits album. Any tracks that you think MUST be on?" he has written.

News
>
Celebrity Gossip
March 18, 2009 04:24:59 GMT

Movie beauty has finally accepted boyfriend 's proposal after previously turning down his proposal twice, Star Magazine claims in a report on its site. Rumor has it, the pair has been working on a wedding plan though she isn't ready yet to make her engagement to the actor public.

Adding fuel to the not-yet-confirmed engagement report, Star claims Reese was seen wearing a ring on her engagement finger as she arrived at Sony Studios in Culver City, Calif., to shoot an Avon commercial recently. "It was gorgeous, and everyone noticed it right away," an onlooker tells the publication.

News
>
TV News
March 18, 2009 04:11:32 GMT

From the Top 13 to Top 11, "" is looking forward to chop down one more in the show. The remaining contestants are fighting for their chance in the performance night before their fate is determined through the live result on March 18. The show picks up the Grand Ole Opry theme this week with country singer serving as the mentor.

The first to sing some country is Michael Sarver who picks up ' "Ain't Goin' Down Till The Sun Comes Up". Travis warns him that he could not miss any word as the song is rich in lyrics. thinks it is an "interesting choice of song" but it does not highlight him vocally. Simon Cowell, who openly reveals that he is not a fan of country music, says he cannot understand a single word. Michael answered back "If we were all perfect, we wouldn't need this show."

News
>
Music News
March 18, 2009 04:08:00 GMT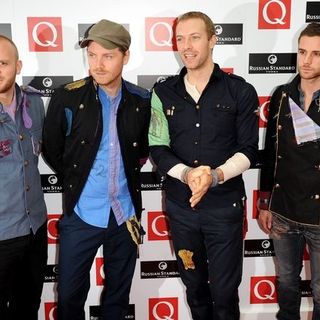 A number of summer tour dates to support 's fourth studio album "" have been revealed. Serving as an extended run for their previously-announced tour dates, the summer roadshow will be held for approximately three months from mid May to the first week of August in North America.

Coldplay will be making a live appearance at Cruzan Amphitheatre in West Palm Beach, Florida on May 15. After performing at Charlotte Verizon Wireless Amphitheatre in Charlotte, N.C. on August 7, they will return to Florida on August 9 to wrap up the gigs at Tampa's Ford Amphitheatre.

News
>
Movie News
March 18, 2009 03:39:13 GMT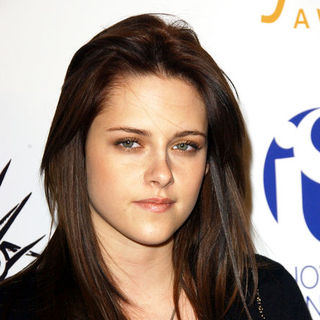 has sat down with MTV to discuss a bit about the pre-production of "" and about the changes of director for the franchise. When explaining what she thinks will make "New Moon" even better than "", she revealed that the rehearsals for the sequel have been completed.

"We've had all of our rehearsals, it's pretty much done - all of the prep for the script, it's solid," the 18-year-old gushed. She then went on explaining, "There's no more work to be done, whereas a lot of times you'll be on a movie and you scramble the night before and make sure everything's done, and then you lose sequence of the whole thing because you don't shoot in order. We're set! It feels so good."