News
>
Celebrity Gossip
June 26, 2009 01:48:46 GMT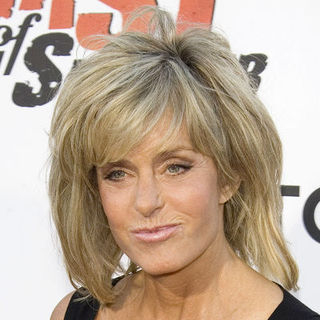 has lost her battle against anal cancer. The actress passed away on Thursday, June 25 at 9:28 A.M. PST at Saint John's Hospital in Santa Monica, Calif. where she'd been treated for more than two weeks due to complications for the particular disease. She was 62.

News of Farrah's death came hot on the heels of earlier reports that her health was worsening. She was said to have been transported to the intensive care unit of the facility. Her longtime partner, , friend and hairdresser of 18 years, Mela Murphy, and actress friend Alana Stewart were all by her side when she passed away, it has been reported.

News
>
Celebrity Gossip
June 26, 2009 01:25:15 GMT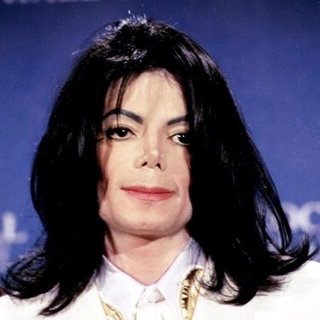 Prominent music figure, , has passed away on Thursday, June 25. He was 50 and is survived by three children; Michael Joseph Jackson, Jr., Paris Michael Katherine Jackson and Prince "Blanket" Michael Jackson II.

Representatives for the King of Pop haven't given immediate comment just yet on the news nor have they given specific details on the cause of his death. In the meantime, words have been circulating that he died of cardiac arrest.

News
>
Music News
June 25, 2009 10:03:59 GMT

There's a true meaning behind the moniker which stands for Fast Life Youngstaz because for the three young artists, their lives are indeed on the fast lane. Sweeping the nation with "Swag Surfin'", the Hip-Hop group consisted of Mook (21), Myko McFly (20) and Vee (22) are on the verge of taking over the nation with their distinguished movement. Just like in 2007, F.L.Y. have their style.

AceShowbiz got the chance to interview all the members, digging deeper on who they are and what their debut album brings upon the table. So they came from Stone Mountain, Georgia as high schoolers who found a click in being one-piece. But they were not only a bunch of rookies for at his young age Mook was already in another group before joining forces with Myko and Vee. One thing led to another, their determination spawned a contract with Def Jam. "It's a blessing. It's a great resume (because) it's a big record company. It's really good," Myko says.

News
>
Music News
June 25, 2009 09:56:57 GMT

A music video aimed to support 's single entitled "Girlfriend" has just been made available for fans' viewing pleasure. It takes its focus on the Hip-Hop group's singing and dancing performance with scenes where they are frolicking with their lovers intercepting.

"Girlfriend" is a ballad song which is produced by top-notch producers and Willie Taylor. It appears among new songs in DAY26's second studio album called "" which has been in stores across United States since mid April.

News
>
Movie News
June 25, 2009 09:38:42 GMT

"" has proven that it still becomes a highly-anticipated movie for spectators. On its Wednesday, June 24, midnight screenings, the flick earned $16 million. The number thus makes the "" sequel the third-best midnight debut ever in the box-office figure, behind "" which scored $18 million for its midnight run last summer and "" which made $16.9 million on its 2005 premiere.

With the big amount made on the midnight debut, "Transformers 2" is predicted to be able to pull around 150 million U.S. dollars over its first five days on the theaters. Some box-office watchers also assume that it could make another 100 million U.S. dollars for the weekend alone.

News
>
Music News
June 25, 2009 09:29:16 GMT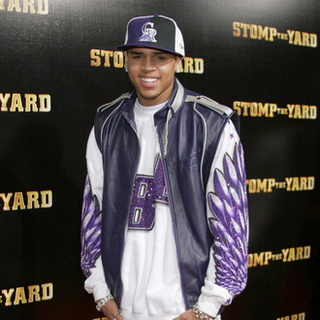 Two never-before-heard songs from titled "Smash" and "Not My Fault" which hit the web earlier this month are confirmed as old demos. A representative for his label, Jive Records, clarified the matter to MTV.

"Countering misleading reports of 'new' Chris Brown music: there are no 'new' songs from Chris Brown currently being promoted by Chris or his record label," the rep explained. "There are several old demos circulating that are being falsely promoted as new material from Chris."

News
>
Celebrity Gossip
June 25, 2009 09:02:55 GMT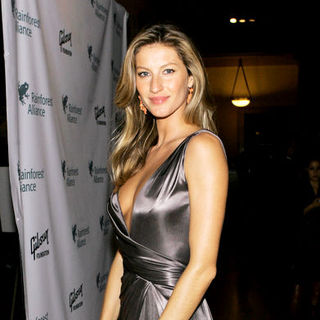 The first baby of high profile couple, and , is due to arrive to the world December later this year. Life and Style is the first to report the matter, claiming in a story run on its site that the Brazilian supermodel is due on date 14 of the particular month. And while there hasn't been a single comment made by either the pair or their people, an insider tells Life and Style, "Gisele has always wanted to be a mom, and she is deeply in love with Tom. This is the happiest she's ever been happiest she's ever been."

Talks have been buzzing these past few days that Gisele is pregnant with Tom's baby. She is said to be feeling "ecstatic" about the baby she is carrying. "You know Gisele and Tom are just enjoying themselves, being married and just doing their thing ... Gisele has been talking about it with friends. She says she's ready for a family," a source previously stated. Earlier story claimed she is due to give birth early next year.

News
>
Movie News
June 25, 2009 09:00:14 GMT

An age-restricted clip of romantic comedy movie "" has arrived, offering more on what to expect from the upcoming film. It mainly focuses on the movie's two main characters played by and .

The clip shows the time Gerard's character helps Abby Richter, who is portrayed by Katherine, upgrading her physical appearance to make her more shaggable. He is also seen giving dating advice to her, stressing about what should not be discussed on a date.

News
>
Movie News
June 25, 2009 08:25:08 GMT

"" was a big winner at the 35th Annual Saturn Awards. The Warner Bros.' movie grabbed five trophies at the event held on Wednesday, June 24. It was honored as the Best Action-Adventure Thriller and the late , who played Joker in the action hero movie, was named Best Supporting Actor. The sequel of "" also scored awards for its writing, music and special effects.

Also winning big at the awards gala were "" and "", each of which earned three awards. "Benjamin Button" grabbed nods for the Best Fantasy Film, Best Supporting Actress for and Best Make-Up. Meanwhile, "Iron Man" won the awards of Best Science Fiction Film, Best Actor for and Best Director for .

News
>
Music News
June 25, 2009 08:13:34 GMT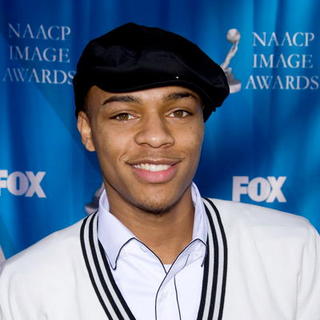 Rumor which suggested has been released from his contract with Columbia Records is proven true. The young rapper has confirmed the matter on his Twitter, thanking people in the label for letting him go.

"Wanna thank them for the release. and also thank them 4 err thang. I made all my hits with them. And I have nothing bad 2 say about em. Luv," Bow Wow wrote. "10 top 10 reords, 10 million sold, tours etc... thanks. now I'm able to expand and take things to another level. my fans get ready its on now!"

News
>
Movie News
June 25, 2009 08:06:45 GMT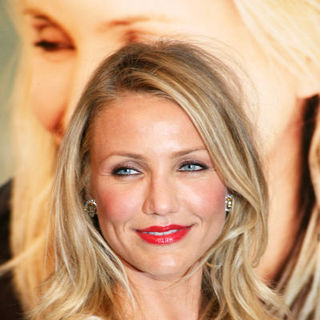 The New York City premiere of "" at the AMC Lincoln Square on Wednesday, June 24, was a star-studded affair with its female cast, and , in attendance. Both of them were seen striking some poses together on the event's red carpet.

Cameron, who has just been honored with a star on the Hollywood Walk of Fame, showed up to the premiere wearing all-white outfits. She finished off her look with a pair of heels and a clutch. As for Abigail, the 13-year-old actress opted to wear a gray dress which was paired with matching heels, clutch, and necklace. Both of them were joined by co-stars and .

News
>
Celebrity Gossip
June 25, 2009 07:31:03 GMT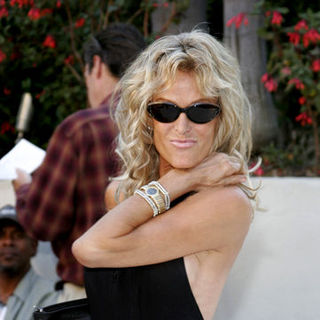 New report has just surfaced by the hour that 's health condition is declining. She is said to have been treated in the intensive care unit of the undisclosed Los Angeles hospital where she's been treated since two weeks ago for her long battle with anal cancer.

Her loved ones, including longtime partner , have been staying by her side to say their final goodbyes. Farrah's friend and hairdresser of 18 years, Mela Murphy, is also at her bed side, so does her actress friend Alana Stewart. In addition to them all, a priest has also been called in to the hospital. No sign of Farrah and Ryan's son Redmond James O'Neal's presence though.

News
>
Music News
June 25, 2009 07:27:26 GMT

Grammy-winning artist and new singer will open for when her Circus concert returns to Canada and North America. The news is confirmed by Britney herself on her official website.

Ciara has served as the opening act for Britney when the "Womanizer" hitmaker made a stop in London for a live concert earlier this month. As for Kristinia, the daughter of 80's pop star James DeBarge, this will be her first time to accompany Britney on the road.

News
>
TV News
June 25, 2009 07:25:45 GMT

One more promo is released for a special episode of "" which is airing on July 5. This time the promo shows more of Miley's dilemma when she is forced to choose between her old flame, Jake Ryan and the bad boy, Jesse.

Miley tries to tell Robby that she is dating Jake Ryan again, but he then believes that she is hiding something from him. Miley then tries to make her dad be thankful for Jake, and she pretends to date his bad boy band mate Jesse, until her dad tries to make Miley listen to her heart.

News
>
TV News
June 25, 2009 06:57:12 GMT

At the 35th annual Saturn Awards on Wednesday, June 24, "" came out victorious in the television category. The Sci Fi series took 3 nods, including Best Syndicated/Cable Television Series.

Receiving the second most winnings at the event was Showtime's "". The series about a man leading a double life as a serial killer won through two of its actors, who plays secondary character Debra Morgan, and who guest starred as Assistant District Attorney Miguel Prado.