June 18, 2008 09:55:10 GMT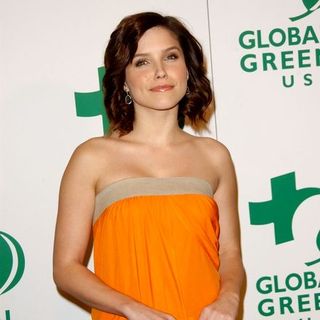 Has been keeping her personal life, especially her love life, away from media spotlight, it was not until recently that publicly revealed she's back on the single market following a break up with actor boyfriend . To US Weekly, the actress spoke out about her split from the hunk, saying she and Foster "broke up, like, a year ago."

Speaking about her relationship with Foster post the break up, Bush revealed to the publication at the Switch Boutique Summer BBQ in L.A. Monday, June 16, "We are really good friends. We keep in touch, and we love each other to death." She continued saying, "You can love somebody, and not be in love with them, and I think that was a really valuable lesson. We weren't ready to get married, but it definitely doesn't mean we don't care about each other."

June 18, 2008 08:39:52 GMT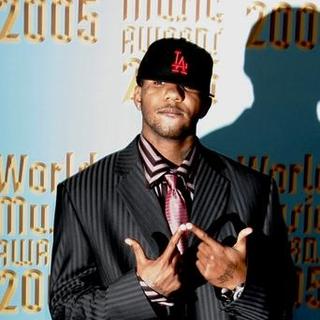 Has pushed back the release date of his third studio album, "", from July 8 to July 22, already planned a celebration to mark the release of the LP, getting a new tattoo. Instead of designing himself or asking the tattooist do design one for him, the hip hop artist is asking fans to design him one.

The tattoo should be inspired by the album's title, it's been claimed. Some tattoo image ideas have been posted on The Game's page on .

June 18, 2008 06:57:09 GMT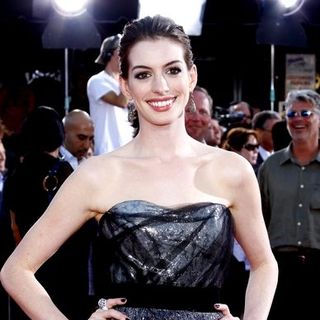 has split from her long-term boyfriend Raffaello Follieri, the Mail Online reports. It's been claimed that the movie beauty has dumped the real estate developer after he was involved in a series of scandals.

Anne called an end to her years long relationship with Raffaello over the weekend. Word on the block is that she made the decision to split up with him after the businessman's charity Follieri Foundation, of which she used to be a director, was revealed to be under investigation by the New York State Attorney General's Office.

June 18, 2008 06:23:49 GMT
Has made her union with fiance Jay Barker official with a private wedding ceremony held last weekend, shared her joy, gave People magazine a first look at her wedding photo album. In one of the pics, available for view at the latests issue of People, Sara and hubby Jay Barker were snapped all smile, flaunting their wedding rings.

The bride was photographed holding a bright yellow hand bouquet, whereas the groom also sported the same bright yellow flower on the top-right of his coat. Recalling her nuptials, which was held at a Franklin, Tenn., farm near her home on Saturday, June 14, Evans told People "It was a fairy-tale wedding."

June 18, 2008 04:37:55 GMT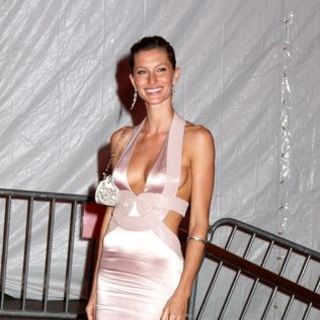 Is a famous supermodel and with the title of the World's Top-Earning Model she has just earned from Forbes magazine, sure has the things every other women in the world arguably would like to possess. Has almost everything, the Brazilian beauty once more provokes envy from many other females as she bares her curvy figure for the July 2008 issue of men's magazine GQ.

The catwalk queen is featured on the cover of the publication, wearing nothing other than black-colored bra and a pair of white shocks. She's photographed in a sultry pose, covering her modesty with a yellow polka dot blanket.

June 18, 2008 03:30:25 GMT
Nominations for the 2008 Teen Choice Awards, an awards show presented annually by FOX (United States) and Global TV (Canada), have been unveiled. The program, which honors the year's biggest achievements in music, movies, sports, and television, as voted on by teens aged 12-19, will see teen sensation serves as the host.

As for the television category, the CW's teen drama "Gossip Girl", based on the popular novel series of the same name, is the biggest nominee, grabbing a total of 14 nods. It among others is nominated for the categories of Choice TV Show: Drama, Choice TV Actor: Drama, Choice TV Actress: Drama, Choice TV: Breakout Show, and Choice TV: Breakout Star Female.

June 18, 2008 02:26:53 GMT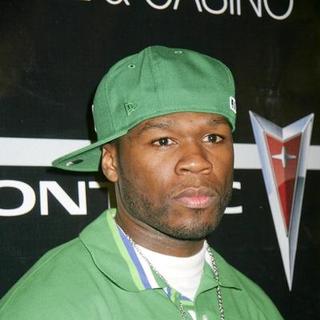 While the celeb-gosip blogosphere is already afire with rumors of a possible hush hush nuptials that and his rumored lover might have, a representative for the hip hop mogul was quick to issue a denial. Slammed Internet rumors suggesting the recording artists have secretly tied the knot, the representative insisted 50 Cent "is not engaged or married".

Set the record straight on that matter, the representative explained the ring 50 Cent was spotted sporting on his wedding finger which then prompted wedding speculation has something to do with his role in an upcoming film. The representative said, 50 Cent has been billed to play a married man character for the 2009 drama "" a.k.a. "Microwave Park".

June 17, 2008 07:13:54 GMT

Happy news comes from and her longtime partner Darren Byfield. The lovers have been engaged since October last year, but it was not until this weekend that they made their union official, holding a beautiful and intimate wedding ceremony at the Eastland Estate in West Sussex.

Only a select group of family members and close friends who were invited into the wedding. Jamelia could be seen wearing a beautiful white dress, with full fishtail skirt and flattering v-neck. She carried a blue and white bouquet, which was meant as a tribute to Byfield's former football club Millwall.

June 17, 2008 06:36:27 GMT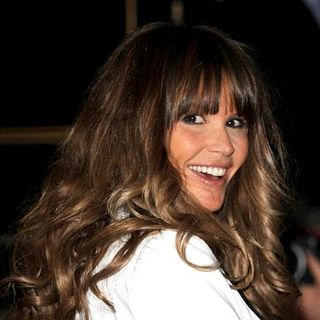 It's not merely about the supermodel though. Bruce Hulse, former Calvin Klein male model, is writing a so-called kiss and tell book, in which he reveals his sexual exploits with some of the world's most beautiful women. is one of the popular figures who's featured in the book.

The New York Post quoted Hulse, a 55 year-old married man with two children, as writing MacPherson "stripped down in front of me" and when he told her he was depressed over a recent bust-up and lost his sex drive, the Aussie catwalk queen "was so understanding", telling him "No worries, Bruce ... Let's just be friends, then." But later they did hook up for a one-nighter at his parents' house.

June 17, 2008 03:59:20 GMT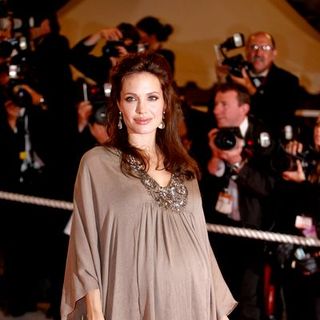 Has just ended her three-year relationship with fashion house St. John, is quick to jump on a new business bandwagon. Never one to shy away from putting her name on any product possible, the very pregnant actress reportedly is in talks with Coty to put out her own line of perfume.

"Angelina wants a very strong input. She wouldn't want a fragrance that she didn't feel encapsulates her," The Mail on Sunday quoted a source as saying. Jolie will thus become the latest celebrity after to launch a fragrance line under the French fragrance house should a deal is reached.

June 17, 2008 03:20:23 GMT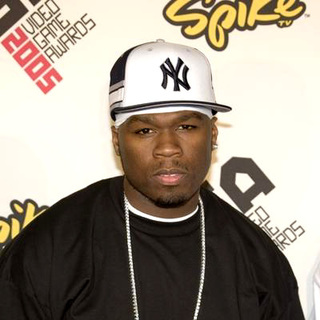 has added more fuel into the long persistent rumors that he embarked on a secret love relationship with R&B singer . The hip-hop artist has been spotted sporting a wedding band and so does Ciara, thus prompted rumors of a secret wedding.

50 Cent was recently interviewed by Forbes about his plans on becoming a future billionaire, and it was during the interview that he was seen rocking a ring on his wedding finger. As for Ciara, MediaTakeOut claimed to have been informed by a source that the songbird is also wearing a ring on her left ring finger.

June 17, 2008 02:40:03 GMT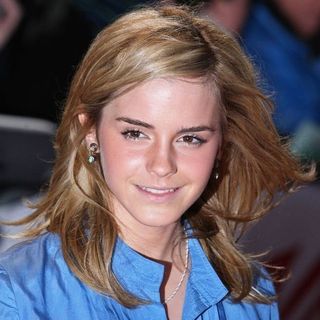 In the wake of heavy media coverage on 's two years deal with Chanel, reportedly worth $6 million, a denial was quickly issued by a representative of the perfume giant. Put the false reports to an end, the representative told E! News that widespread Internet reports which claimed the young actress will become the new face of its Coco Mademoiselle fragrance are "just a rumor."

On Sunday, June 15, the celeb-gossip blogosphere was afire with reports that Watson signed a two-year contract with Chanel to replace as brand ambassador for its Coco Mademoiselle fragrance. A source was even quoted as telling British newspaper The Mail on Sunday, "Emma has been excitedly telling friends that she is going to be taking over from Keira."

June 17, 2008 02:12:57 GMT
Has become the subject of intense media scrutiny with her wild nights, missed concerts and stints in drug rehab, apparently always one to keep the public talking. The British singer has been hospitalized in London to undergo tests after fainting at her home Monday afternoon, June 16.

A U.S. publicist for the songbird, Tracey Miller, confirmed the incident, issued a statement saying, "Amy was at home this afternoon when she briefly fainted. Fortunately, her manager's assistant was there to stop her falling." The publicist continued saying, "She quickly recovered, and her father, Mitch, took her to hospital as a precaution. Doctors are unsure of the cause of the incident, and Amy is currently undergoing tests. She may be kept overnight for observation."

June 16, 2008 09:42:09 GMT

It was just last week that made public his reunion with ex-wife . It, nevertheless, doesn't take a longtime for him to show his love to her. The rocker reportedly has given up meat in a bid to make his relationship with the outspoken vegetarian and animal rights activist works.

"I just went vegetarian," the drummer declared. He went on saying, "I dig it, I feel lighter, I like it. I figured that this is something I hadn't done yet but wanted to. At this point in my life, I'm down to trying anything I haven't done yet."

June 16, 2008 07:41:49 GMT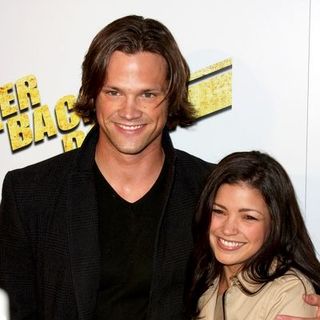 It appears that career is everything for now that he has become a household name in Hollywood entertainment industry. The "" actor is reported to have ended his engagement to longtime girlfriend Sandra McCoy.

Padalecki confirmed his engagement to McCoy, a dancer and actress, in late March. He provided no further details though.