April 23, 2008 02:41:12 GMT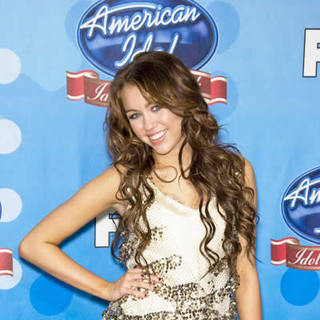 Rumors on the street are true. is coming out with a tell-all memoir. Disney Book Group has confirmed Tuesday, April 22 that the teen sensation has signed a seven-figure book deal to write a memoir about her journey to stardom.

The book will focus on Miley's early life in Tennessee and reveal further on her journey to Hollywood stardom, particularly on the guidance her mother Leticia "Tish" Cyrus has given her. On top of all, the book will feature never-before-seen photos, family stories and a look at Miley's inner circle of loved ones.

April 23, 2008 02:14:50 GMT
Putting an end to intense media speculation regarding their marital status, and are married already. It has been confirmed by a village clerk that the celebrity couple have filed their signed marriage license last Friday, April 18 in Scarsdale, New York.

While neither of them officially confirmed their much speculated April 4 wedding, Scarsdale Town Clerk Donna Conkling has confirmed to US Weekly the license, which lists the wedding date as April 4, was received by mail last Friday. Jay-Z and Beyonce initially "applied for a marriage license" on April 1, Donna Conkling said in a statement. "They were very low-key and weren't dressed up. They did not have a large entourage."

April 22, 2008 09:25:46 GMT
Sorry ladies, is off the market. The reggaeton singer/rapper was reported to have wed television weatherperson and journalist Jackie Guerrido in their native Puerto Rico.

The duo, as claimed by People en Espanol, exchanged wedding vows on Saturday, April 19 at the Ritz Carlton Hotel in Isla Verde, Puerto Rico. Cited Puerto Rican newspaper Ultima hora, People wrote on its website that the lavish wedding began at about 6:50 P.M. The bride was claimed to wear "gorgeous Luis Antonio strapless gown adorned with French lace and pearls, and carrying lilac-colored orchids."

April 22, 2008 09:06:24 GMT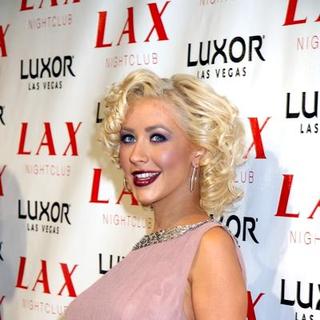 Quickly back into shape post giving birth to her son Max Liron Bratman on January 12, has been chosen as one of People en Espanol's 50 Most Beautiful 2008. That's the reason why the singing sensation becomes one of the cover girls for the publication's latest issue.

Graces the cover of People en Espanol's 50 Most Beautiful special, Christina is seen wearing a pink long-dress and donning her usual thick make-up with a dark-red lipstick. "I love Latin culture. It's fire and passion, and I definitely want to instill that in my son," so she told the publication.

April 22, 2008 08:11:57 GMT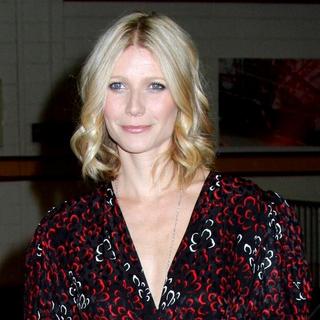 Is a macrobiotic enthusiast, has made a big donation to the Food Bank for New York City. The actress and mother of two has donated $75,000 of her own money to the organization as she attended a benefit for it over the weekend.

Gwyneth was an honoree at a star-studded benefit for the organization held on Saturday, April 19. During the event she was quoted as telling guests, "I've been thinking about all the crap my children have and how much food we throw away. We have to do better."

April 22, 2008 07:29:19 GMT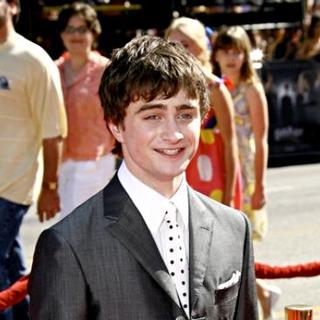 It appears that has found his new flame post his split from Laura O'Toole early this year. The British movie star has fallen for an Australian young lady, identified as Cassi McKay, during their brief meeting at last year AFI awards.

Radcliffe and McKay were introduced to one another by singer David Campbell, it's been claimed. They first met during the awards event where she happened to be among the musicians to perform at the event. They had a "two-minute chat" and even posed for photographs.

April 22, 2008 04:15:03 GMT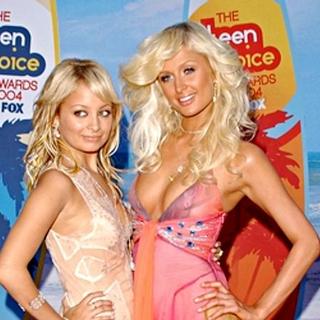 , apparently, can never have enough of the many publication she's received. Has just been praised by young actress as "a marketing genius," Paris arguably is, indeed, when it comes to making publicity for the sake of money. The celebrity socialite who is currently on tour with her rocker beau reportedly is planning a double wedding with her BFF and her baby's daddy Joel Madden.

Not without reason, but Paris is said to have been wanting it in order to boost sales of pictures from the wedding as she's convinced she can bank millions off the photos. "She's doing it all for attention, as usual," said a friend of her. "It's a publicity stunt, just like everything else."

April 22, 2008 03:34:00 GMT

Has previously denied speculation of a rekindled romance with ex-boyfriend , finds herself as the subject of extensive media attention yet again as photos apparently showing her engaged in some hot make out sessions with the actor have leaked to the net. The couple's make out sessions were captured while they were in Miami on Saturday, April 19 to celebrate Kate's 29th birthday.

Kate, who turned 29 on Saturday, joined Owen and his parents for a lunch at Lario's on South Beach on the afternoon. The foursome, according to People as being told by a source at the restaurant, "sat away from the crowds and had a blast. Kate and Owen looked very happy and were talking up a storm to Owen's parents." Still according to the source, the group then "asked for a tres leches butter cake soaked in milk with a candle in the middle".

April 22, 2008 02:31:28 GMT

Report on and Alexis Phifer's broken engagement is true. The model-designer has confirmed to People that her engagement to the rap artist and hip hop producer is off.

"It's always sad when things like this end, and we remain friends," Phifer tells People. "I wish him the best in his future and all of his endeavors. He's one of the most talented people I've ever met."

April 22, 2008 02:01:00 GMT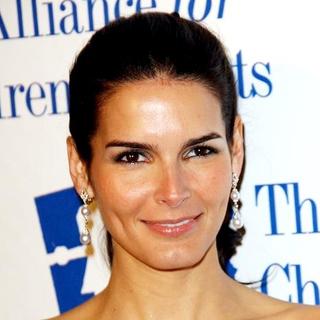 A group of Hollywood celebrities, including fashion model and television/film actress and singer are taking their clothes off for next month issue of magazine. , Zoe McLellan, and are the other celebs who appear naked in the publication's annual naked spread.

Claimed herself as very "modest," Harmon did admit she had more problems disrobing than her fellow celebrities. "The hardest part was when the robe came off and I was like, 'And now I'm ... naked.' You wonder if they can see your Caesarian scar," the actress revealed. She, however, felt comfortable at last, saying "I realized, I'm here to make a beautiful picture."

April 21, 2008 09:02:04 GMT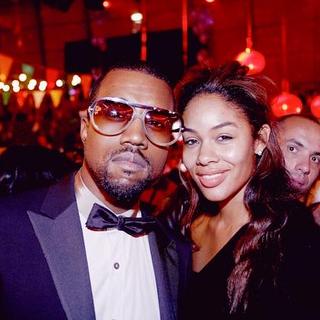 It's over between and his longtime girlfriend-fiancee Alexis Phifer as Jawn Murray of AOL Black Voices claimed the rap artist has ended his engagement to her. To make the claim far more interesting, he was even said to ask his ring back from her.

According to Murray's claim, it was Kanye who ended the engagement, giving no specific reasons for the split. "Sources close to the hip-hop star tell me that it was West who ended the engagement after revealing to Phifer: 'I just don't think it is going to work out anymore'", Murray wrote.

April 21, 2008 07:04:09 GMT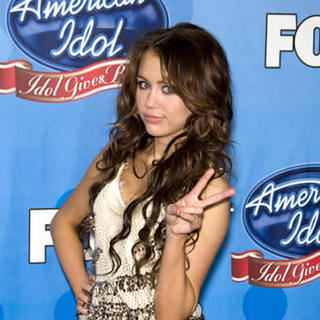 Ooops she did it again. Teen sensation found herself in another raunchy pictures scandal yet again as some new inappropriate pictures of her are making their way all over the Internet.

One of the new revealing shots shows Cyrus exposing her green bra in what appeared to be a recording studio. The other one shows her exposing her flat belly while she leans her body on the lap of a young boy friend. Have a peek at the pics at .

April 21, 2008 06:23:05 GMT
What do and have in common besides their music career? They both are the ex-boyfriends of and they as well also offer the movie star friendly support following her father's death last week.

Justin and John were both seen attending the memorial service of Cammy's late father, which was held Sunday, April 20 at Mahe in Seal Beach. Both music stars attended the service separately and stayed until most people started leaving at around 4 P.M.

April 21, 2008 05:58:07 GMT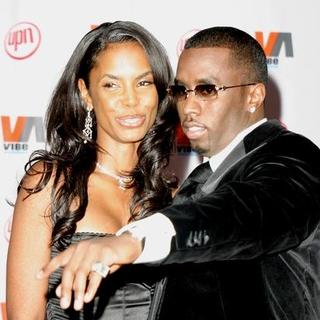 Are they or aren't they? and Kim Porter have sparked rumors of a rekindled romance after they were seen having lunch together in Los Angeles, Friday, April 18. The former lovers were reported to have an intimate romantic lunch at Italian restaurant Trilussa in Beverly Hills.

Diddy and Porter have been together since 1997. They are parents to son Christian Casey Combs and twin daughters D'Lila Star and Jessie James. The longtime partners separated July last year with reports claimed Porter has had enough of his cheating habit and so decided to end their longterm relationship, bringing all the children to a new home in Beverly Hills she already purchased.

April 21, 2008 04:16:57 GMT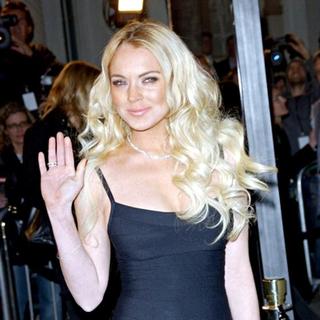 Old habit dies hard. It seems quite difficult for to ditch her hard partying habit. The former rehab patient was spotted by People partying at Times Square's Hawaiian Tropic Zone in New York on Saturday night, April 19. She, according to the publication, was seen chain smoking and drinking Grey Goose and Red Bull cocktails.

Lindsay was accompanying best friend DJ Samantha Ronson who was on duty that night when she was seen sitting in the second level VIP section, which overlooked a packed dance floor. She at first chatted with friends and then smoked cigarettes. Later that night, People saw her dancing to ' "Gimme More."