July 06, 2007 03:16:25 GMT
Is it the beginning of the end? If yes, should we blame ? Time will tell. Kim Porter, the longtime partner of , has moved out from his apartment thus prompted rumors they split.

Porter, who is the mother of the rapper's three children, reportedly has had enough of his cheating on her and so decided to end their longterm relationship, bringing their three children and his son from previous relationship, to a new home in Beverly Hills she has just purchased.

July 06, 2007 02:17:34 GMT

She's been through many good and bad things in her life and after all comes to realization that she once made mistake when she attacked a photographer with her umbrella earlier this year. Thus, she would like to set the record straight, posted a message on her , apologizing for the incident.

The troubled pop singer has on Thursday July 5th wrote a message on her Website, saying "I want to apologize for the past incident with the umbrella. I was preparing a character for a possible movie role where the husband doesn't play his part so they swap places. Unfortunately I didn't get the part, I'm sorry I got all carried away with my role! Britney."

July 05, 2007 08:23:32 GMT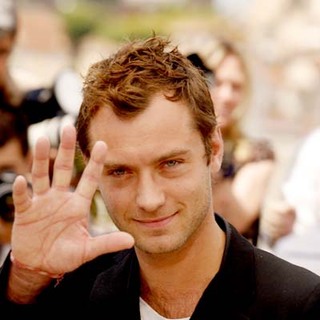 If musicians have done their part in Live Earth concert to fight against global warming, actors and TV personalities have their own way to encourage government to take action. , and comedians and Bill Oddie have recorded a video to be posted online.

Their campaign is part of The Big Ask march that does its work by encouraging others through online adverts. The celebrities posted a video message online asking their MPs to impose on climate change laws. It is hoped that the famous fiigures will influence others to do their own footage and support the campaign.

July 05, 2007 07:02:20 GMT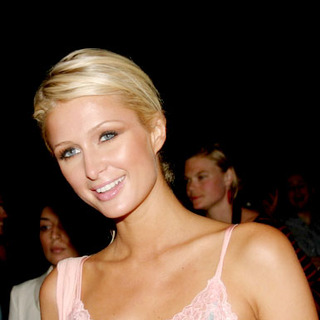 took part in Fourth of July celebration by posting a message to her fans. She wrote "Don't Drink and Drive on Independence Day".

Written as a new entry on her MySpace page is: "Happy 4th of July everyone, and remember to be responsible and have a designated driver! Just looking out for you all. I love you and have an amazing summer!"

July 05, 2007 03:13:53 GMT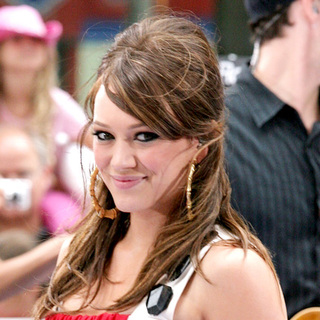 Teen starlets and have put their long rivalry in the past. The two decided to call it quit by making "friendly acquaintances" that was started by Lohan.

Duff told Stella magazine that they met at a Hollywood night club and Lohan suddenly approached her. Duff said, "We're not best friends, you know? But we were out at Teddy's one night and she just came up and said 'I think we should just talk because I'm a nice girl and I know you're a nice girl'. It's nice to be friendly acquaintances."

July 05, 2007 02:44:58 GMT
London's Madame Tussauds has made Harry Potter star its youngest wax work ever created. Despite being immortalized at such a young age many thinks that the wax statue looks older with stubble on its face and a conservative suit.

Benn Lovett, an official at the wax museum, said the statue is made maturer than the real person to avoid redoing it in few years. He further explained that a Harry Potter look is also hindered. He said, "Daniel is nearly 18 and he has some serious acting roles under his belt and we wanted to reflect that. For the last couple of years, people have been asking for a Daniel Radcliffe figure and they said we should include him as a British star in his own right."

July 04, 2007 07:25:25 GMT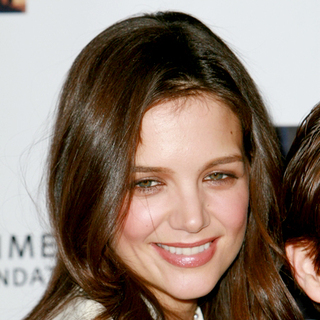 OK! Magazine has listed celebrities with big influence in the entertainment world this year. , and even 's baby Dannielynn are among the showbiz icons changing the face of Hollywood.

Within 6 categories, Holmes is placed under "Beauty Queens" alongside and . Holmes who is married to showed a surprising appearance after she cropped her famous girl-next-door hair to a short bob last month. Knowles and Lopez by no chance are the two celebrities that often experiment with their appearance but still look good.

July 04, 2007 05:21:26 GMT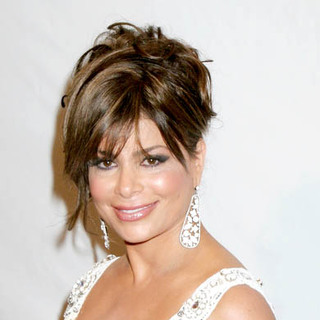 is trying her hands on scent business. The "American Idol" judge will release her first perfume named Sexy Thoughts.

Describing the smell, Paula said, "It's fun, it's flirty, it's chic. It's sexy... It totally captures the spirit of who I am." She also admitted agreeing to launch the perfume after spraying it on her and asking people who eventually gave compliments.

July 04, 2007 04:54:17 GMT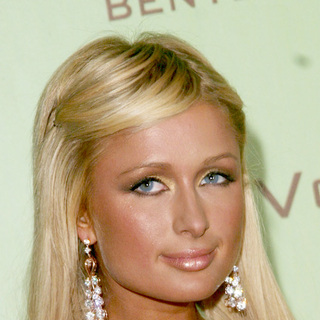 Teens or those with interest in teen world can now vote for their favorites in 2007 Teen Choice Awards. Nominees of the event have been announced on Tuesday (July 3, 2007) with nominees ranging from to to .

Post her jail release Paris has raised her star-o-meter and she is now the contender of Best Female Reality/Variety Star for "The Simple Life". She is also running for "Choice OMG! Moment" after she entered the jail, got out of it and re-entered. For this category she has to compete with who boldly shaved her head and who seems fond of staying in rehab.

July 04, 2007 03:55:52 GMT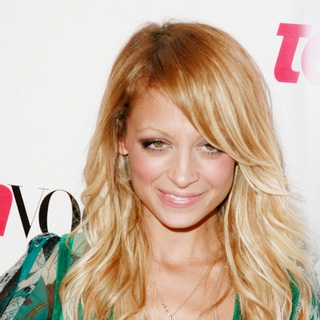 's pregnancy is no longer a rumor. The end of the tunnel clearly shows that the socialite is indeed pregnant and is planning to marry boyfriend Joel Madden this summer. Gossip site TMZ has even "independently confirmed" that the news is accurate.

"Nicole didn't want to tell anyone until she was past three months," a friend of Richie said. "She really kept the news from everyone." Meanwhile, a friend of Madden also confirmed that a marriage will happen. "He kept talking about his fiancée. He was talking about looking to settle down someplace nice and start a family."

July 04, 2007 03:23:41 GMT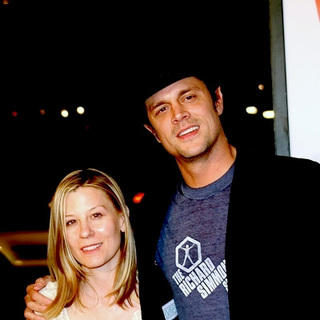 brought his marriage of twelve years to court. The Jackass star is filing for a divorce from wife Melanie Lynn Clapp.

According to Los Angeles Superior Court filing, the actor whose real name is Philip John Clapp, cited irreconcilable differences on the paper. There is no prenup and Knoxville is seeking a joint custody of 11-year-old daughter Madison. He will also fulfill the spousal support which is unspecified.

July 03, 2007 12:25:49 GMT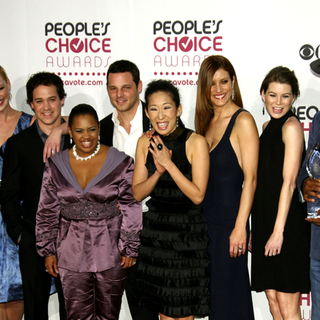 Of what could be ruled as a violation to awards event rule, an early nomination list of Primetime Emmy Awards has found its way on the Internet. TheEnvelope.com suddenly posted 2 categories of TV series potentially to triumph in the event.

Under drama category, among the top 10 finalists are "24", "Grey Anatomy", "Lost" and "The Sopranos". Meanwhile in comedy genre, predicted "The Office", "Desperate Housewife" and "Ugly Betty" have to compete with unexpected Showtime series "Weed".

July 03, 2007 11:12:04 GMT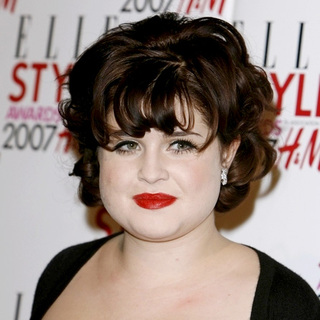 's daughter has taken a step forward in the relationship with boyfriend Jarrod Gorbel. Sharon moved in with the vocalist of The Honorary Title after only two months dating.

A source told the New York Post newspaper: "Kelly is head-over-heels. She just moved in with him in Brooklyn."

July 03, 2007 10:42:44 GMT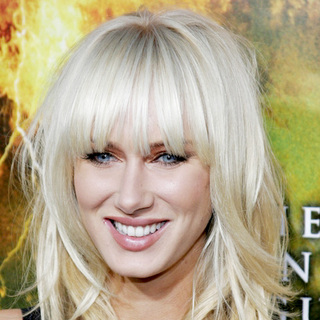 , daughter of singer has let her hands led by music bad boy . The two were caught and photographed leaving a Los Angeles nightclub together earlier this week.

A source told News Of The World newspaper, "Tommy Lee makes Calum Best look like a saint. It won't be long before Rod's on the phone."

July 03, 2007 10:04:43 GMT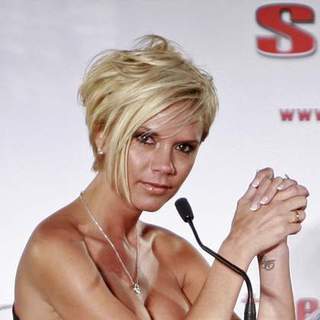 On the weight of bearing "Posh" moniker, has to swallow her pride after a designer prohibited her from wearing one of his designs. Persistent as she is, Victoria then purchased the dress without his permission and intimidated the designer.

British fashion designer Christopher Kane revealed that Victoria first approached him to borrow one of his collections. Seeing that the Spice Girl won't be a nice match to his design, Kane then said no. "I couldn't do anything about it, to be honest," he said. "She wanted to borrow something, but I said no, so she went out and bought it."