August 02, 2008 04:43:59 GMT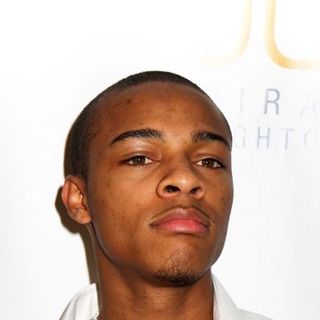 Owning growing passion for acting, has previously revealed his plans for an early retirement from rapping. And joining the cast of U.S. TV program "Entourage" for its fifth season, the recording artist talks about giving acting more of his priority. In an interview with MTV he talks about his soon-to-come retirement and sex scene on the HBO's series.

Having his seventh album "Pedigree" due out later this year, it won't be until he completes his eight LP that Bow Wow will quit rap and start making more movies. "After the eighth album, I'm done. I already feel it. I love acting. I love my music like I said, but I feel it. After this one, probably one more in me and that's eight. Like, I'm one [album] behind , and that's crazy," so he said.

August 02, 2008 03:42:55 GMT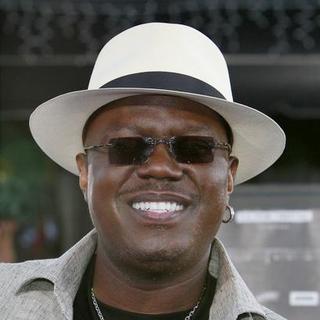 On the heels of many reports surrounding Hollywood celebs, bad news comes from . The actor-comedian is hospitalized with pneumonia.

A publicist for him, Danica Smith, confirmed Friday, August 1 "Mr. Mac is responding well to treatment and will be released soon. He asked that his privacy and that of his family is respected while he gets well." In further confirmation, Smith also stated that the pneumonia has nothing to do with the sarcoidosis, an autoimmune disorder, the 49-year-old comic actor was diagnosed with more than 20 years ago.

August 02, 2008 02:50:30 GMT
became the subject of heavy media publication when she was involved in a cat fight at a Caribbean airport Wednesday, July 30 which then led to her arrest on assault charges. Her father Carl Blonsky was also involved in the brawl and he was arrested and charged with inflicting bodily harm.

US Weekly, the first to report the arrest, doesn't detail the complete story on how the altercation, occurred at Providenciales International Airport in Turks and Caicos Islands and involved one-time "America's Next Top Model" contestant Bianca Golden and her mom, begun. Other news media report that the fight broke out over saving seats in the lounge.

August 02, 2008 02:21:13 GMT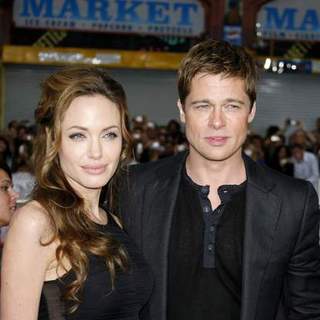 It's official, the first pictures of and 's twins have been sold. The lucky publication to win the bid, in addition to People magazine, is British tabloid Hello! The Associated Press earns a confirmation on that matter from an unnamed source involved in the negotiations which is verified by People's managing editor Larry Hackett .

Photo agency Getty Images confirmed Friday, August 1 it had done an exclusive photo shoot of Pitt and Jolie's twins Knox Leon and Vivienne Marcheline with the couple themselves and their four other children; Maddox, Zahara, Pax and Shiloh. Getty did not disclose the amount of money the magazines paid for the photo rights. It simply confirmed, "The Jolie-Pitt family and Getty Images have agreed that all proceeds will be used for charitable purposes."

August 01, 2008 10:02:12 GMT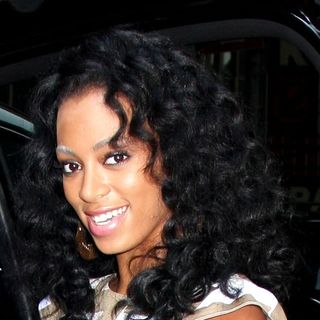 Another Knowles manages to take her career a notch higher. is invading the world of fashion, inked a deal to be the celebrity model for Armani jeans.

Famous fashion designer Giorgio Armani is proud to announce her tapping to be the brand's new ambassador, saying in a statement "Armani Jeans expresses my vision of a young, independent, casual lifestyle with a strong and cool, fashion sensibility. Solange epitomises this style perfectly and brings to it that swing so evident in her new single, 'I Decided'." Terms of the deal are being kept under wrap.

August 01, 2008 05:57:31 GMT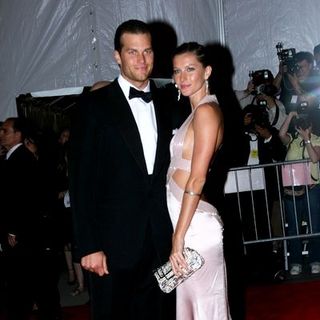 Her boyfriend is about to turn 31 years old Sunday, August 3 and wants to make sure he has an unforgettable birthday. Wants to do something special for him, the supermodel is turning herself into a calendar girl, about to pose in sexy lingerie and don a New England Patriots shirt for a special calendar for the footballer.

"Gisele wanted to do something special this year, so she is making a one-of-a-kind calendar for him," a source said. "She has got some racy lingerie shots, a birthday cake shot for August, and the expected picture of her in knee socks and his jersey!"

August 01, 2008 04:42:47 GMT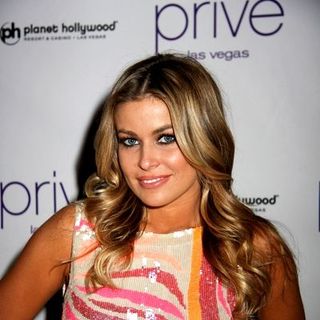 No stranger to burlesque, is back to her root, performing a burlesque show at Les Femmes Cheries, which is a new event that aims to create original Hollywood glamor by mixing cabaret, heart-pumping rock, classic pin-up beauties and high fashion. She managed to create a jaw-dropping show when during the event, held at the Key Club in Hollywood, California, she also performed the so-called "a red-hot act."

Used to be one of , Carmen took the stage in black satin bra and knickers with a sheer black body over the top. has the raunchy pictures of Carmen while she was performing the burlesque show.

August 01, 2008 03:54:41 GMT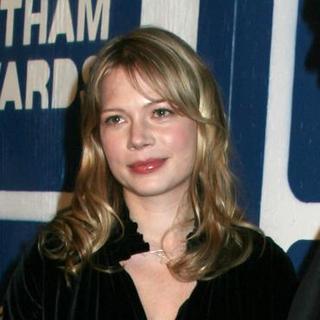 Them being spotted together provides further evidence that they're couple. , in companion of her daughter Matilda, was photographed together with director Spike Jonze only to add fuel to rumors that they're dating.

Williams and Jonze were snapped boarding a private jet bound for Oregon on Thursday, July 31. She was seen wearing a black top and short cream-colored pants, pushing daughter Matilda in her stroller. Jonze was spotted in a rather formal suit, wearing a long-sleeved shirt with a striped tie.

August 01, 2008 02:54:12 GMT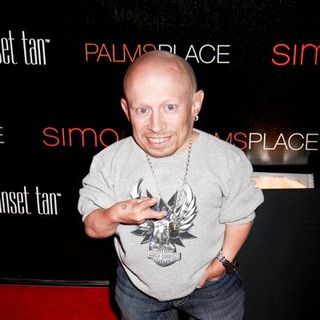 The legal case is rolling yet again. Has settled his $20 million lawsuit against the parties which attempted to make public his sex tape with ex-girlfriend, is now suing the then girlfriend and sex tape partner, model Ranae Shrider, who leaked the tape to TMZ.

In a lawsuit filed Thursday, July 31 in Los Angeles Superior Court, the so-called "Mini-Me" actor branded Shrider's action of leaking the tape as "perhaps the most flagrant violation of an individual's personal privacy rights." He also sued her for intentional infliction of emotional distress and battery.

August 01, 2008 02:09:10 GMT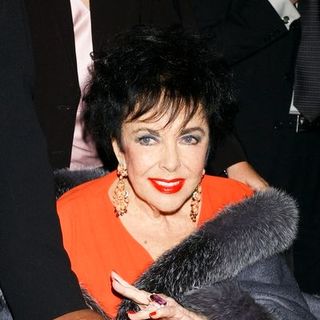 The hospitalization of veteran actress has become talk of the town. A representative for her in fact was quick to set the record straight on that matter, issued a statement confirming the star is fine despite her hospital visit.

The National Enquirer broke the news that Liz was put on a life-support machine after suffering from congestive heart failure. It is also claimed that her children were called to her bedside. The report cited what the site dubbed as simply "a friend". Britain's Daily Mail published a similar account too.

July 31, 2008 09:35:20 GMT
The bidding war ends and the winner is People magazine. Amidst heavy speculation on which publication wins the rights to publish the first pictures of and 's twins, JustJared confirms the magazine "has drummed up the winning bid for the first pictures of" Knox Leon and Vivienne Marcheline.

Word on the block is that People wins the bid for a rumored $10 million to $15 million cash. The magazine will publish the first pictures of the celebrity couple's twins in its future issue. The exact issue remains unknown.

July 31, 2008 09:14:03 GMT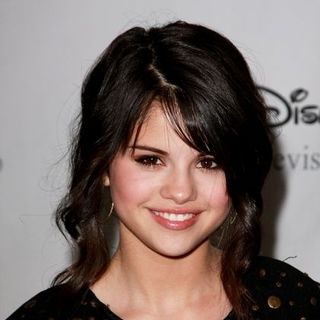 No truth to reports of a feud between her and , Selena Gomes stated. The child actress and singer has dismissed the many persistent reports of them feuding. In an interview with Extra Gomez said, "It's just the media wanting something to talk about and wanting us to fight ... and there's nothing to talk about."

Reports of Gomez and Miley's feud have been mounting for sometime. The fight apparently takes its toll when Miley and her friend and back-up dancer Mandy Jiroux created a YouTube video recently to respond that of Selena and 's which was made several months ago and has become a big hit on the Internet, garnering a reported 3 million views to date.

July 31, 2008 08:28:31 GMT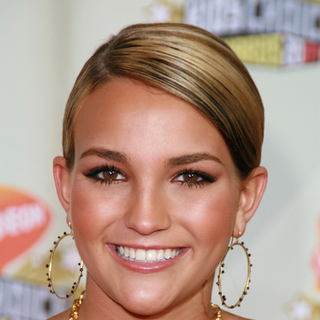 Could the many wedding rumors that hit finally come to fruition now that she has given birth to daughter Maddie Briann? OK! magazine, which broke news of her pregnancy last year, reports that the teenage mother is planning to marry her baby's daddy Casey Aldridge before the year ends.

OK! is informed by a source who said the pair are expected to have the nuptials on their property, her new house in Liberty, Miss which takes just 30 minutes from mother Lynne Spears' house, Serenity, in Kentwood, La. "She loves everything about the area where she lives. She's not going to get married at some luxury resort in the Caribbean or a hotel in Beverly Hills," a friend told OK! "Her own backyard with just the people who matter most is more Jamie Lynn's style."

July 31, 2008 07:32:35 GMT
Macy's gets a special treatment from . The retail giant which is about to celebrate its 150 years in retail this October is celebrating in a big way with the help of a number of famous stars.

Is one to lend a helping hand to mark the occasion, the singer poses for Rolling Stone photographer Mark Seliger, lending her beautiful self for a commemorative photo. She's photographed before a wall of white roses, wearing a cream bodice and a stunning and flowing burgundy dress adorned with green leaves. She's pictured holding roses to match her outfit.

July 31, 2008 06:56:06 GMT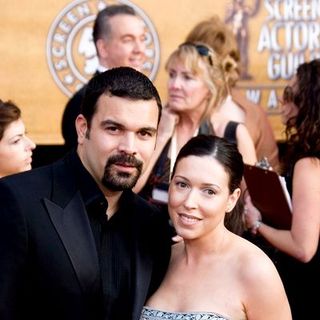 is a father for the second time when his wife Marcea Dietzel gave birth to a baby girl Monday evening, July 28. The newborn infant is named Belen Elysabeth Chavira. She was born at 5:59 P.M. in San Antonio, TX, weighed in at 7lbs, 12 oz.

Belen is the second child for the 36-year-old "Desperate Housewives" star and his wife. She joined older brother Tomas Antonio Chavira, who was born in 2003.