August 07, 2008 07:57:15 GMT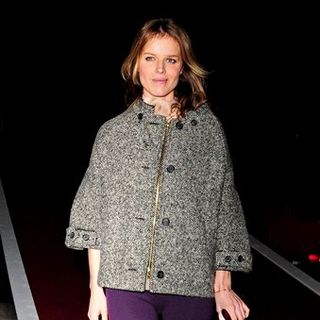 Mothering one son and has since then withdrawn herself from the spotlight, is back, exposing her curvy body for a racy cover shoot for Italian GQ. Posing topless for the cover of the publication's August 2008 issue and some shots inside, the iconic Wonderbra beauty proves she still has what it takes.

GQ cover sees Eva posing in a field sans her bra, wearing only a pair of lace knickers with a strand of wheat seductively placed between her lips. Also baring her breasts for some shots inside the magazine, she is pictured in a number of seductive poses on the beach.

August 07, 2008 06:55:36 GMT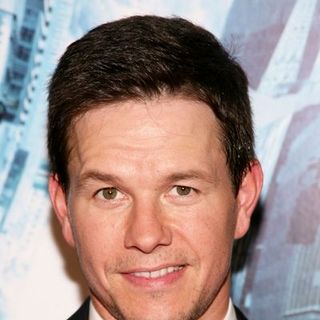 Having some movie projects in the pipeline while at the same time also waiting in anticipation for the birth of his third child, won't waste time doing nothing. He's adding more task into his agenda, making a cameo appearance in the HBO's comedy series "Entourage."

Often starring in action movies and serving as the series' executive producer, the hunk will have his comedy skills being tested as he's been tapped to shoot a scene with the project's greatest treasure who plays as rambunctious Hollywood agent Ari Gold. "I did one other cameo in the ('Entourage') pilot but I didn't get to do a scene with Jeremy Piven," Wahlberg said about him making a cameo appearance on the series' fifth season. "This time it's me and Piven going at it, so it was fun."

August 07, 2008 05:01:48 GMT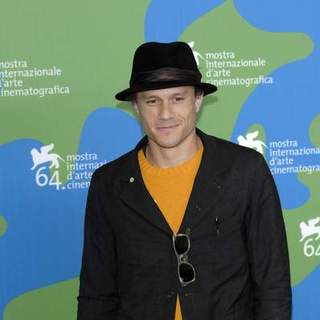 The case is closed. A law enforcement official said Wednesday, August 6 that the U.S. Attorney's Office has closed the investigation into 's accidental death by drug overdose early this year. Not only federal prosecutors have decided not to pursue a criminal case into how the late actor obtained the painkillers that contributed to his death, but also they file no charges in the case.

Ledger was found dead in his Soho apartment on Jan. 22. He was 28 years old. Following an autopsy, authorities determined the actor died of an accidental overdose of prescription drugs for pain, anxiety and sleep. They have since then tracked down on who contributed the substances to him. Heath's former fiancee and ex-girlfriend are among the people who have been involved in the investigation.

August 07, 2008 04:25:42 GMT
Remaining silent on her much reported lesbian relationship with close pal DJ , it appears that has her own way to express her love for her same-sex lover. Keeping mum on their romance despite the mounting evidence that shows they indeed are couple, E! News reported that the gal pals get matching tattoos.

According to E! Lindsay initially got a white-colored heart tattoo between her thumb and index finger back in July 2006 when she was still dating former boyfriend Harry Morton. She's said to have changed its color into black recently. As if to confirm their love for each other, Ronson reportedly also got one for herself on her left hand.

August 07, 2008 02:35:36 GMT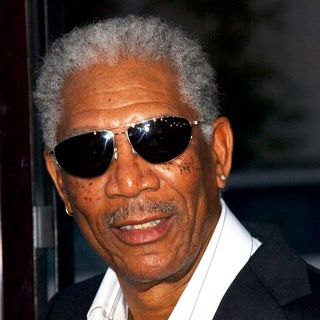 The life drama of continues. Just days after he was involved in a car accident in Mississippi that left him hospitalized, a new report has just surfaced that he and wife Myrna Colley-Lee are divorcing after 24 years of marriage.

One of the actor's business partners says "" star and Myrna, who's a costume designer for theater, have filed for divorce. The friend, identified as Bill Luckett, who co-owns a restaurant and blues club in Clarksdale, Miss. with Freeman, claims the divorce has been in the works even before the accident occurred.

August 07, 2008 02:07:18 GMT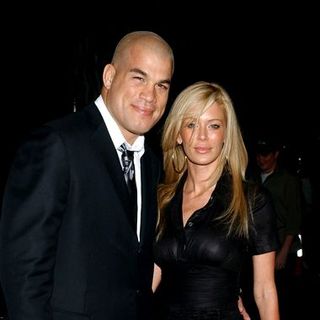 's dream of having child of her own comes true, finally. Her long wait is paid off as it's been reported that she's pregnant with longtime partner 's child. The New York Post's Page Six gossip column is the first to report that matter.

Revealing since longtime that she's willing to have baby with the mixed martial artist, Jenna is said to have "had a bunch of meetings and things planned for Fashion Week, including meetings for her own line, but she's postponed everything." That's because she's carrying, Page Six cited its source as saying.

August 06, 2008 08:40:38 GMT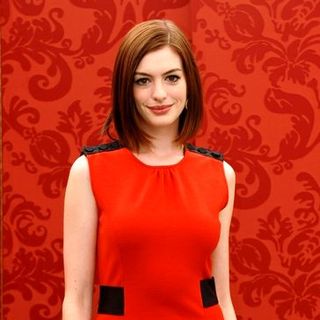 Not all is well in the life of . The notable actress is the latest Hollywood public figure who gets caught in nude pictures scandal. It's just a matter of time for the world to see her raunchy pics online as several webs have claimed that the photos, which were among the items seized by the FBI concerning her ex-boyfriend Raffaello Follieri's arrest, will be leaked onto the Internet soon.

Hathaway has been the subject of non-stop tabloid coverage following her break up with Follieri in June. The real estate developer himself was arrested in the same month for fraud. Ending her romance with him which supposedly is meant as an attempt to clear her reputation as a movie star, she might be facing worse consequences of dating him.

August 06, 2008 07:40:29 GMT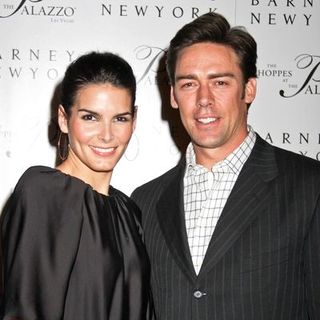 is the next celebrity who gets sperminated. The TV actress reportedly is pregnant with her third child with husband Jason Sehorn.

Gossip blogger Perez Hilton cited Life & Style which is informed by an undisclosed insider who was quoted as saying "They're about four months into the pregnancy." The insider went on revealing that Angie is "thrilled" and "can't wait to flaunt her bump!"

August 06, 2008 06:48:04 GMT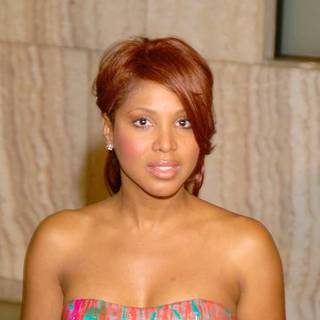 Quitting her scheduled Las Vegas gig due to heart complications, allegedly has other duty in the pipeline. The recording artist reportedly is joining the contestants of "Dancing with the Stars."

TMZ broke the news, claiming to have been informed by its spies that Toni has signed on to participate in the next season of "Dancing with the Stars." A representative for the ABC's show won't comment on casting rumors though.

August 06, 2008 05:11:13 GMT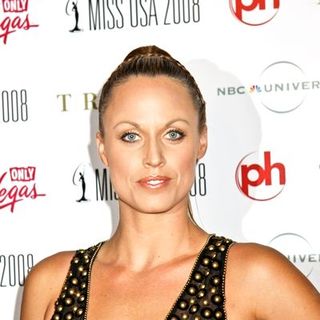 An Olympic gold medalist, is no stranger to posing sexy for photo shoot as she is a model too. Giving her latter role a whole new meaning, she opts to take her clothes off, appearing naked before the world for good cause, namely PETA (People for the Ethical Treatment of Animals).

In the organization's new ad, which is about to be debuted on Wednesday, August 6 at the 2008 Beijing Olympics, just two days before the start of the games, Amanda is seen posing nude in front of the Water Cube swimming venue. The ad features her next to the tagline that reads, "Be Comfortable in Your Own Skin. Don't Wear Fur."

August 06, 2008 04:34:17 GMT

's sexy blonde bombshell becomes talk of the town soon after some photos of her engaged in a make-out session with Lydia Hearst-Shaw hit the net. The singer, who's been rumored to be promiscuous, is photographed kissing the model in public.

JustJared is the first to make public the steamy pictures of the females' lesbian kiss. In a posting on its site, dated August 5, the web displays some photos which among others show them holding hands, kissing, and making out in public view.

August 06, 2008 03:56:19 GMT
is a father for one more time when his wife Caroline Fisher gave birth to their second child Tuesday, August 5 in Nashville. The infant, a boy, is named Caleb. No more details about him are announced for the time being.

Bice, who's the American Idol season 4 runner-up, married longtime girlfriend Caroline in a strictly confidential ceremony in their hometown of Helena, Alabama on June 15, 2005. The pair welcomed their first son Aidan Michael Bice in September the same year.

August 06, 2008 03:15:58 GMT

Having been rumored to be dating, and Spike Jonze offer nothing to people who're questioning on the status of their relationship other than their togetherness. It was just last week that they were spotted together, boarding a private jet bound for Oregon and it appears that they're wasting no time to get together again as they've been seen having an intimate dinner in Los Angeles during the weekend.

A source told People to have seen them getting up close and personal during a dinner at Little Dom's in Los Angeles' Los Feliz neighborhood on Saturday, August 2. Onlooker who happened to be on the scene witnessed their togetherness and revealed to People that Williams and Jonze kicked off "their late-night meal sitting across from each other."

August 06, 2008 02:46:46 GMT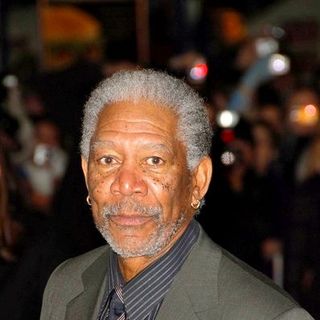 A representative for previously confirmed that he's in "good spirits" following a car accident he experienced late Sunday night, August 3 in Mississippi despite serious injury he suffered as a result of the crash. An update on his condition was released by his publicist Donna Lee who said Tuesday, August 5 that the actor is doing well after surgery.

"Morgan is doing well after surgery last night to reconnect nerves and to repair damage to his left arm and hand," Lee said. "The surgery lasted approximately four and a half hours, including recovery, and he is in good spirits and was visiting with family members this morning."

August 06, 2008 02:14:15 GMT
Previously issuing a "confirmation under the gun" that she's pregnant with husband Michael Lockwood's child back in March, it was just recently that it was confirmed that is having twins. To Entertainment Tonight her mother shared some details, including that the babies are due in the fall.

Lisa's actress mother Priscilla Presley broke the news of the twins, saying her daughter actually "wanted it really to be kept a secret for a long time." She went on adding, "And I think women should, because they should be able to announce what they're having and when it's time to make the announcement."