June 21, 2008 04:50:08 GMT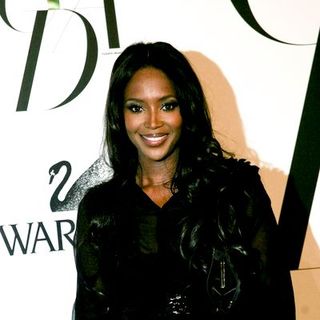 It appears that never learns her lesson and instead let her anger takes control of her mood. The temperamental supermodel was sentenced to 200 hours of community service after pleading guilty to assaulting two police officers during an "air rage" incident at Heathrow Airport in early April.

Campbell, who's known for her tempestuous behavior and frequent confrontations with her staff, faces substantial fines and up to six months in jail should she's found guilty to the six offense charges stemmed from an April during which she spat at British Airways cabin crew and police who removed her from a flight in handcuffs while waiting on the tarmac at Heathrow. She, nevertheless, managed to avoid jail sentence, pleaded guilty to the charges, admitting to kicking and spitting at police officers after going off at airline staff for losing her luggage.

June 21, 2008 04:04:19 GMT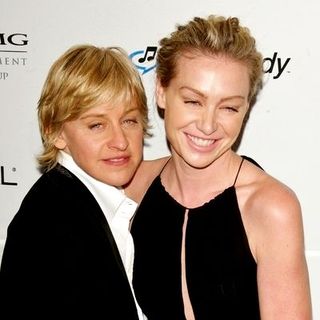 Winning the Best Talk Show Host award at the 35th annual Daytime Emmy Awards on Friday, June 20, apparently put on her best mood ever. To the press, backstage of the festive, the talk show host openly revealed that she and partner have set a wedding date.

Ellen was one of the Hollywood lesbian celebs who positively responded to the California Supreme Court's dismissal of the state's ban on gay marriage last month. In the wake of the official dismissal, she announced publicly during the taping of her "Ellen DeGeneres Show" her plan to wed longtime lesbian lover Portia.

June 21, 2008 03:21:07 GMT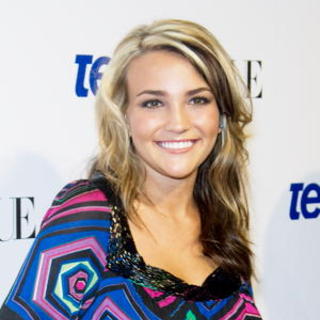 It was just on Thursday, June 19 that gave birth to her first child with fiance Casey Aldridge. The young actress, nevertheless, has no doubt to share the first image of her newborn daughter, named Maddie Briann, to the public as some pics of the infant have hit the net.

Jamie Lynn apparently is so excited and proud to be a first time mother that she has posted two pics of her baby girl on her MySpace. Along with the photos, the young mother also leaves a message that reads "I can't say it was something I was planning to do right now, But now that it's in my lap and that it's something I have to deal with, I'm looking forward to being the best mom I can be."

June 21, 2008 02:53:30 GMT
The 35th annual Daytime Emmy Awards which was held at the Kodak Theatre in Los Angeles on Friday, June 20 witnessed its biggest nominee, CBS' soap opera "The Young and the Restless", won only three awards all at once. The series which grabbed 13 nods for a total of eight categories nabbed the awards for the categories of Outstanding Lead Actress in a Drama Series for its star Jeanne Cooper, Outstanding Supporting Actor in a Drama Series for Kristoff St. John, and the Outstanding Achievement in Art Direction/Set Decoration/Scenic Design For A Drama Series.

Another big winner at the awards event was talk show host whose talk show "The Ellen DeGeneres Show" won her the Outstanding Talk Show Host award. In addition, the show also won the Outstanding Achievement in Art Direction/Set Decoration/Scenic Design, Outstanding Directing In A Talk Show/Morning Program, and the Outstanding Achievement in Live & Direct To Tape Sound Mixing categories.

June 20, 2008 09:26:07 GMT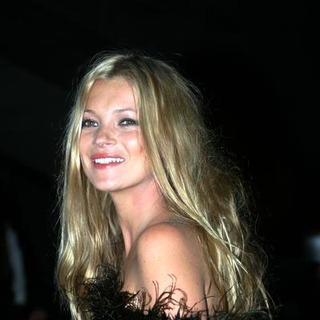 Is reported to have been replaced by not so-famous younger model Alice Dellal as the celebrity endorser of lingerie giant Agent Provocateur, proves she still can give younger models a run for their money as she stripped off for W magazine's Summer Camp feature. The supermodel and mother of one has done some raunchy photo shoots for the publication, alongside fellow models Daria Werbowy and Lara Stone, both are ten years her junior.

The magazine's Summer Camp feature is shot by notable photographer Bruce Weber. The edition includes a cover shot of the threesome snuggled up in bed. Moss, who did the shoot during her brief Californian holiday earlier this year, is also photographed inside the issue, posing partially nude in a number of pictures.

June 20, 2008 02:49:15 GMT

It's not until September later this year that the 60th annual Primetime Emmy Awards will be held, but an announcement has been made that and actress have been tapped to unveil the awards nominees. Both stars thus will be on hand announcing the nominees for the awards festive, along with John Shaffner, the chairman and CEO of the Academy of Television Arts & Sciences.

The announcement is scheduled to take place on Thursday, July 17 at 5:40 A.M. PDT at the TV Academy in North Hollywood, Calif. The actual awards ceremony itself is set to take place on September 21 and will be broadcast on ABC.

June 20, 2008 01:53:41 GMT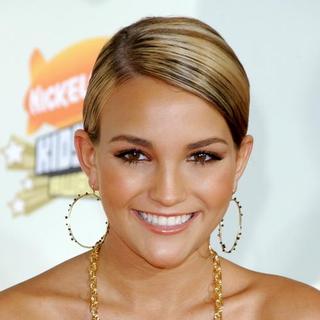 Another Spears successor is born. , the younger sister of pop star , has given birth to a baby daughter on Thursday, June 19. The newborn baby, named Maddie Briann, is her first child with fiance Casey Aldridge.

Maddie was born Thursday at Mississippi Southwest Regional Medical Center in McComb, Mississippi. She weighed 7 lbs., 11 ounces.

June 19, 2008 08:24:19 GMT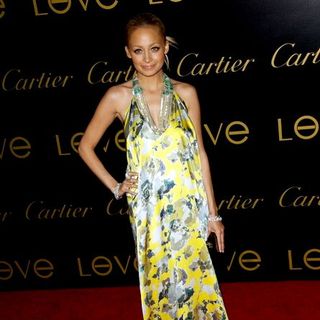 It appears that is so over her broken engagement to former lover, DJ Adam Goldstein, now that she's with her baby's father Joel Madden. The celebrity socialite has put her designer engagement party gown on sale, it has been reported.

Nicole wore the vintage Halston dress to her engagement party to Goldstein. The gorgeous gold gown, which is estimated to worth more than $10,000, is being sold at the chic consignment store Fisch for The Hip in New York. Fashion experts have revealed their expectation that the piece will be sold for $3,000.

June 19, 2008 07:07:40 GMT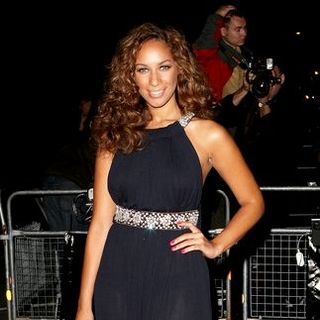 Giving up meat surely does the body good that they've been officially named Sexiest Vegetarians. British singer-songwriter and lead singer Anthony Kiedis have both been crowned World's Sexiest Vegetarian Celebrities of 2008 by People for the Ethical Treatment of Animals (PETA).

Lewis inclusion in the animal rights organization's annual list is her first time ever. To the largest animal rights group in the world, the pop songbird said "I am vegetarian so I don't have clothes, shoes or bags made from leather or suede or any animal products. ... I'm on a mission."

June 19, 2008 06:40:29 GMT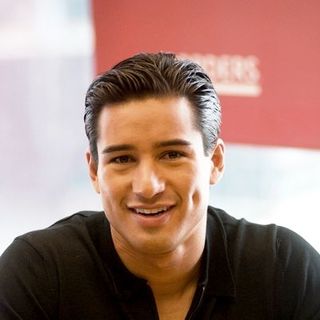 Is currently single following a recent break up with his dancer girlfriend Karina Smirnoff, has been chosen to top the No. 1 spot of People's annual list of Hottest Bachelors. Growing up from a fat baby to a famous hunk, the actor-author bests a roster of other Hollywood single men to earn the title.

In an interview with the magazine over his just-attached predicate, Lopez revealed "I looked like a sumo wrestler. My mom had to pull the fat folds apart when she bathed me!" He, furthermore, also talked about the girl of his dream, saying that even though he has a very full plate on his agenda, he indeed is still interested in dating.

June 19, 2008 04:49:05 GMT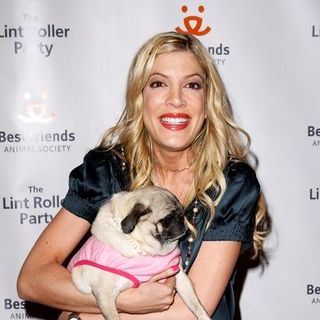 has just welcomed a new addition into her family, her newborn daughter. Yet she lost another one too. The actress and mother of two is mourning the death of her beloved pet dog Mimi LaRue, just a week after she gave birth to baby daughter Stella into the world.

The pooch, who set a trademark with her pink dresses both on the red carpet and on Tori's reality shows, "So noTORIous, Tori & Dean: Inn Love," and the new season of "Tori & Dean: Home Sweet Hollywood," died from natural causes on Tuesday, June 17 at age 11. LaRue, according to Tori, had suffered from hip and neck problems for years. She died at the family's home, surrounded by Tori, hubby , their son Liam and daughter Stella.

June 19, 2008 03:54:22 GMT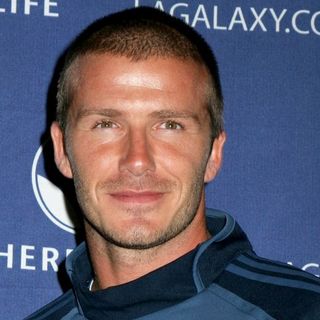 Created pros and cons over his sexy underwear ad for Giorgio Armani, which was unveiled in December last year, however is eager to do his second ad for the line. The soccer stud strips down for Armani, again.

The new posters of the father of three for the Armani campaign have surfaced. He's set to unveil his new campaign Wednesday, June 18, greeting some very lucky fans at the Macy's in San Francisco. The effort is aimed to support the Emporio Armani underwear autumn/winter 2009 collection, which will hit stores in the U.S. in August and Europe in July.

June 19, 2008 03:37:11 GMT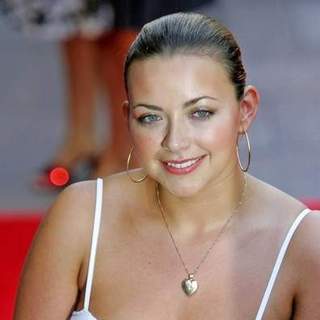 She has already had her first child, a baby daughter named Ruby Megan Henson who was born on September 20, 2007. And it was just nine months since that time that is pregnant again. The pop singer has announced on her official website that she and longtime partner Gavin Henson are expecting their second child together.

In the announcement the couple wrote, "Charlotte Church and Gavin Henson are delighted to announce that they are expecting another baby. The couple are thrilled, as are their immediate families." The post, moreover, read "Meanwhile, Charlotte has confirmed that she will fulfill her commitment to Channel 4 to present the third series of The Charlotte Church Show in July and August of this year."

June 19, 2008 03:16:11 GMT

Played coy when he was given questions about a reported romance between himself and starlet during an appearance on "The View" on Tuesday, June 17, nevertheless was spotted getting cozy with her during a dinner date later that day. And so it appears that action does speak louder than words.

TMZ which was the first to report that matter didn't provide details on the couple's date night. The site simply has the footage that showed them acting all couply, hugging and kissing.

June 19, 2008 02:22:25 GMT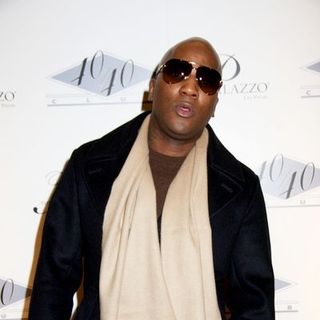 Adding the long list of the number of hip hop music artists who have a run-in with the law is . The Georgia rapper was arrested on early Wednesday, June 18 on numerous misdemeanor charges, one of which was driving while under the influence.

The rapper was driving a white Corvette on the ATL's Buford Highway thoroughfare near Interstate 85 when he was pulled over at about 2:30 A.M. for speeding. Police then found out that his car was missing its license plates.