May 19, 2008 06:42:09 GMT
Time, apparently, does matter for . The movie beauty is reported to have turned down 's marriage proposal despite the fact that they have recently rekindled their romance after she reportedly called off their engagement following her father's death November last year after battling cancer.

First met during the filming of the 2006 flick "Three" also known as "Survival Island", Kelly and Billy initially planned to walk down the aisle in summer 2005, yet decided to postpone it just because of media fuss. And much contrary to early reports that stated it was Kelly who ended their relationship, British tabloid the Sunday Mirror claims it was Billy who initially broke off their engagement, after realizing he wasn't ready to settle down.

May 19, 2008 05:07:34 GMT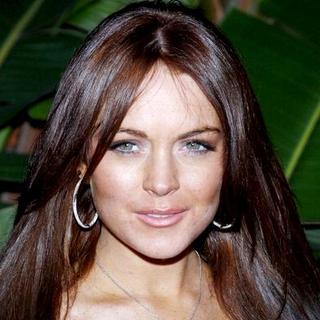 is about to turn 22nd this coming July and as usual she's planning to celebrate it in a big way. Despite the many negative reports that hit her, the actress-singer apparently has got the spirit to welcome the big day, launching an online appeal for someone to sponsor her 22nd birthday party.

The has just launched , gushes, "Sponsors will have a unique branding opportunity to an internationally media worthy event. Lindsay and her 10 closest girlfriends will start the celebration in the early afternoon with spa treatments including manicures, facials and massages." It, furthermore, says "Upon nightfall an intimate group of 75 VIP guests will gather for dinner, performances and most importantly to help Lindsay blow out the candles on her 22nd Birthday cake."

May 19, 2008 04:28:50 GMT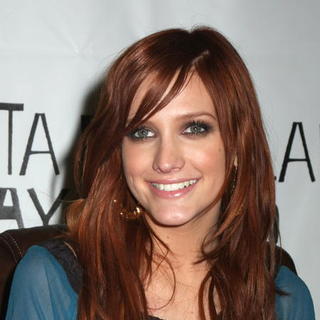 Good news comes in two from the Simpsons. In addition to the intimate wedding of and her longtime boyfriend , which was held on Saturday evening, May 17 at her parents' Los Angeles home, it was finally confirmed that the singer indeed is carrying a bun in the oven.

Ashlee, who has always avoided addressing the persistent pregnancy rumors that hit her, is said to have officially revealed her pregnancy to everyone attending her wedding. According to OK! magazine, as being informed by sources, Ashlee finally revealed her pregnancy to everyone at the reception. No further details have been exposed though.

May 19, 2008 03:48:23 GMT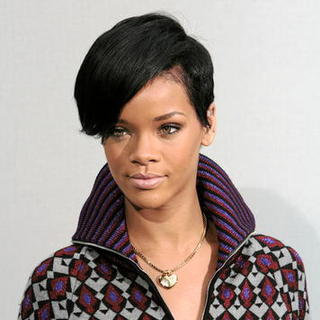 Following the success of her line of umbrella, has recently told a U.K. magazine that she's planning another unusual product launch which is her own line of underwear. Soon following her public statement, a new claim has just emerged that she is about to become the model of Victoria's Secret.

MediaTakeOut claimed to have been told by Rihanna's people that the star is on the verge of becoming one of the models for the giant retailer of women's wear, lingerie, and beauty products. "No one even contacted [Victoria's Secret], they contacted us ... and they were throwing around all kinds of numbers and ideas. Everyone's excited, especially Rihanna," a source close to Rihanna told MediaTakeOut.

May 19, 2008 03:19:37 GMT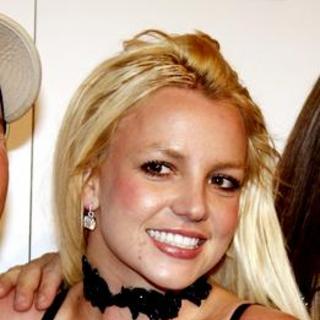 In between times of her relaxation at 's place in the Pacific coastal city of Samara, has been photographed cozying up to her agent Jason Trawick as they romped along the beach in Costa Rica on Saturday, May 17. Her father Jamie Spears and Mel were nowhere to be seen.

Britney was seen wearing an Ed Hardy "Love Kills Slowly" bikini. The mother of two was all smile as she hopped back on an ATV for a spin in between dips in the sea. At one point she was even snapped riding the ATV with Jason on the front and she put her arms on his waist.

May 19, 2008 02:26:17 GMT

Amidst break-up speculation that surrounds their marriage, and her husband Blake Fielder-Civil reportedly are planning to renew their wedding vows once he is released from jail. They, according to reports, hope to organize a ceremony in East London as soon as Blake is released from London's Pentonville Prison.

"Amy and Blake are more determined than ever to show the world they are together. As soon as he is out they will be renewing their wedding vows - they want to put two fingers up to those who want them apart," a source told the Sunday Mirror. "They want another wedding, a family and are even planning to set up a business together."

May 19, 2008 02:03:23 GMT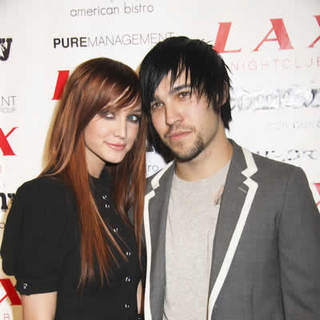 It's official. and are now husband-and-wife. The longtime celebrity couple swapped wedding vows Saturday evening, May 17 at the Encino home of the bride's parents, Joe and Tina Simpson.

Much contrary to their persistent denial of an alleged wedding, a spokesperson for the newlyweds confirmed to People later that day, "We're delighted to confirm that Pete Wentz and Ashlee Simpson were married this evening in front of family and close friends." There were reportedly 150 guests attended the Alice in Wonderland-themed wedding which was held at Ashlee's parents' Los Angeles-area home.

May 17, 2008 07:02:34 GMT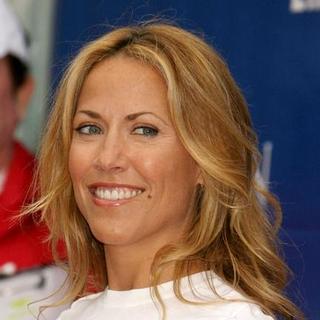 Her ex-fiance has been reported to have been secretly dating actress for a few weeks, and while rumors are abuzz on that matter new claim emerged from Life & Style Weekly that said has found herself a new boyfriend. The songbird, as stated by the publication, is dating a restaurateur from Birmingham, Alabama, identified as John Cassimus.

Crow and John first met through a mutual friend, Jay Barker, who's a football star turned radio personality in Birmingham. "Jay got them together in March. John, who's also a pilot, has been flying his plane to Nashville to see her. They've kept it pretty low-key - cooking together, riding horses, going up in his plane," so said an insider.

May 17, 2008 04:55:36 GMT
Having a prominent name in Hollywood entertainment industry, both as an actor and rapper, is invading the world of education. The movie star is the latest to start his own private school, leasing a campus near his California home for about $1 million to set up the New Village Academy of Calabasas.

It reportedly will cost people $12,000 a year to attend Will's New Village Academy. The academy, which will be run privately for kindergarten kids up through sixth grade, will provide a laptop for every child, and an all-organic, low-fat sugar-free menu.

May 17, 2008 04:18:04 GMT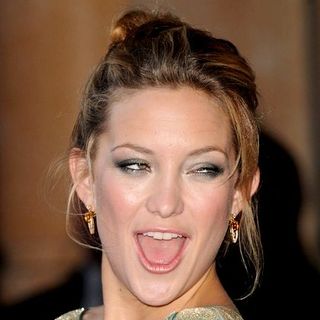 The Hollywood rumor mill goes into overdrive again as it's been reported that has, amidst claim that she has split from on-again off-again boyfriend , been quietly dating . The movie beauty and the cyclist have "been dating quietly for a few weeks now," a source close to the couple tells Perez Hilton.

The alleged new lovers are said to have flown via private jet from N.Y.C. to Austin, Texas Friday, May 16 to spend the weekend together. No words from either of them concerning the fresh dating report.

May 17, 2008 03:26:43 GMT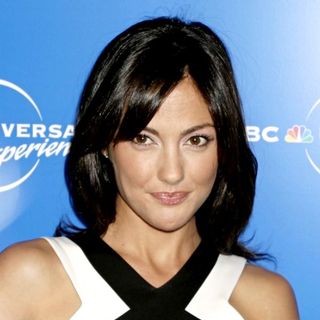 With reports on her ex-boyfriend 's new love life with his new girlfriend has been dominating the news media, apparently is trying to steal the spotlight, getting up close and personal with actor . The twosome fuel dating rumors as they were seen "all over each other and making out" Thursday night, May 15 at Stonefire Pizza Co. in L.A.

Sources who witnessed their togetherness told OK! magazine they saw both actors sharing a pie and locking lips. A representative for Minka was quick to pour cold water on the dating rumors, insisted "She is not dating Topher Grace and was not kissing/making out or any of the sorts last night with him," adding that "They were at Stonefire Pizza, however they are just friends."

May 17, 2008 02:37:27 GMT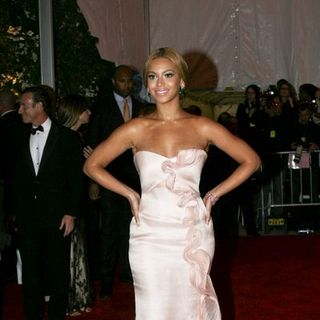 Reaping success in both movie and music industries, has set her sight on small screen. The singer-actress is prepping to add more resume into her acting career as she, according to reports, is in talks with producers of "Desperate Housewives" in a bid to land a starring role in the hit ABC show.

Greater than that, her father Matthew Knowles who as well serves as her manager reportedly has been looking forward to make his daughter a more prominent role on the show. A source in the Knowles camp tells MediaTakeOut, "They've already agreed to give Beyonce a cameo appearance. But (we're) hoping that (she) could be written in for a recurring role, or possibly even a permanent one."

May 17, 2008 02:07:11 GMT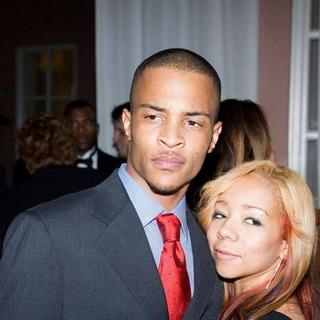 is a father for one more time. The hip hop hit-maker and his longtime girlfriend Tameka Cottle welcomed the arrival of their second son together after midnight Friday morning, May 16.

A representative for T.I. exclusively confirmed the good news to People, quoted the star as saying, "God has blessed us with another miracle." The newborn baby boy, according to the representative, was named Major Harris, and he weighed in at 5 lbs., 15 oz.

May 16, 2008 07:43:27 GMT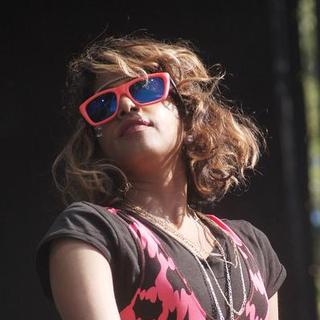 Is a vocalist, record producer, songwriter/composer and visual artist, is turning herself into fashion designer. Becoming the model for fashion designer Marc Jacobs' spring 2008 line has apparently given her the inspiration to finally come out with her own line of clothing.

On her venturing into the fashion business, the British rapper explained "You can't really be dressed in Marc Jacobs' clothes when you're on tour. They're too nice." That's why "I have my own label now," so she said, referring her collection as "the only thing I've been wearing recently."

May 16, 2008 06:20:50 GMT
Let the frenzy begins. Have yet issued any single word on the heavy speculation that they are marrying this weekend, and reportedly are selling the pics of the alleged big day to People. The magazine, as it's been claimed, is paying "well over" $1 million for the photos.

The report has not yet been confirmed by either Ashlee or Wentz. The magazine, nevertheless, addresses that matter in a statement saying, "We're thrilled that celebrities continue to choose PEOPLE as the place to share their most intimate photos. We do not comment on specifics of any deals."