September 13, 2008 02:15:24 GMT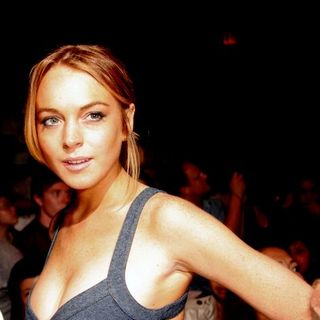 Amidst wedding rumors that heavily swirl, 's father and representative have denied that she's engaged to rumored lesbian lover . Denying speculation of an engagement, the father and representative have yet confirmed nor denied that they indeed are a couple.

Rumors have been rampant that Lindsay and Samantha are going to get married by the end of the year after Samantha reportedly cryptically telling partygoers during a gig at a top Los Angeles nightclub on Tuesday night, September 9 that she will wed Lindsay in the next sixth months. "By the end of this year, my love will be Mrs. Ronson," she publicly announced from her mixing desk at the Chateau Marmont.

September 12, 2008 09:33:33 GMT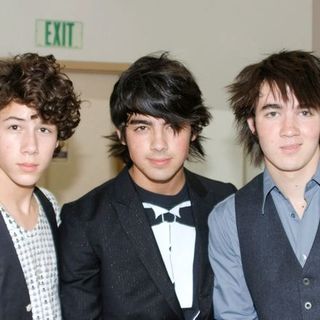 With the U.S. presidential election is coming near, have become the latest celebrities who have registered to vote. and , both of whom have reached the United States' age of consent, recently registered to vote during their scheduled appearance on "".

Finding presidential election to be very important, the show's host is teaming up with , the national nonpartisan, nonprofit youth voter initiative which aim is to pursue young adults to register and vote in the 2008 election, during the month of September to get people who make appearance on the show being registered for the highly anticipated cause. Kevin, 20, and Joe, 19, were the first voter registrants on the daily talk show.

September 12, 2008 09:09:02 GMT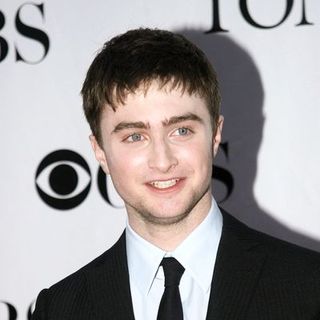 The naked pictures of , taken during his current stint in Broadway play "Equus", have been leaked and Broadway officials are outraged of the leak. The pics, which have been all over the net, show the young actor standing totally naked in front of co-star , who also bares all for the play.

The play's writer Sir Peter Shaffer is furious over the posting of the pics on the Internet. The 82-year-old man said, "It's very, very bad behavior. Whoever did it is a creep." Stage technician Rachel Juozapaitis, additionally, branded the person who leaked the pics to have turned "art into pornography." He said, "It's just wrong, he still has to do some more Harry Potter films for the kids."

September 12, 2008 07:39:30 GMT

Rumors on and 's possible marriage are heating up yet again. The couple, who recently were reported to have moved in together, are claimed to be "this close" to marrying.

Per OK! magazine, the singer-actor was overheard telling his friends at the 5th Annual Fashion Rocks concert in NYC on September 5 that he's very serious with his romance with Biel and planning to take their relationship to the next level. A source told the publication, "Justin said that he is 'this close to being married' and then pinched his fingers together to demonstrate." Another source, who was also at the event, testified "He couldn't stop smiling at Fashion Rocks. He looked like a man that had everything in the world."

September 12, 2008 06:41:41 GMT
Paying tribute to September 11 tragedy, and are reaching out to their MySpace blogs to encourage people to remember those who were lost. Keeping her remembrance short and simple, Lindsay wrote on her , "I am in New York and I would like to remind everybody to take a moment today for those lost in tragedy that occurred on 9/11/01."

Samantha, on the other hand, blogged about her experience of living through that day as she was in New York when the tragedy occurred. She recalled on her , "waking up in nyc this morning 7 years later and it feels like just yesterday this city and our worlds were turned upside down.... never in my lifetime had I ever believed that I would see such horror- the kind that you see in documentaries set in far off places and read about in text books- never in my life had I ever thought that I would wake up and fall asleep afraid- watching things on television that felt like a film- walking through a city that felt like a war zone."

September 12, 2008 05:06:53 GMT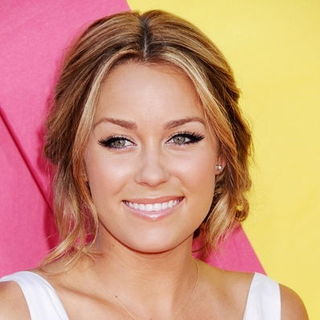 After trying her hand at fashion, channels her diverse inner creativity, signing a three-book deal with HarperCollins. The publisher announced Thursday, September 11 that the three-book series, a young adult fiction version, will be titled "L.A. Candy" and be loosely inspired by Conrad's transformation from common teenager to reality TV star and fashion designer.

"I've always loved books that I could lose myself in, ones that would transport me to another place, but had characters I could relate to," Lauren said on her new career venture. "I'm so excited to have this opportunity to write books like that for other readers."

September 12, 2008 04:17:31 GMT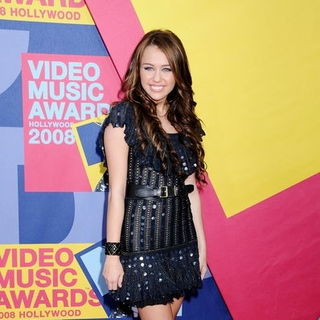 Talks have been mounting that and are dating, but according to him they're just close friends. He opens up about their relationship to Life and Style magazine.

Miley and Cody, who plays her on-screen flame on "", sparked dating rumors after they were seen leaving his Los Angeles apartment late at night on September 2. The co-stars were snapped as he drove her away from his L.A. pad. At that time an onlooker said, "Cody opened the door of his Mustang for Miley, who had a huge smile on her face. She couldn't keep her eyes off him."

September 12, 2008 03:30:01 GMT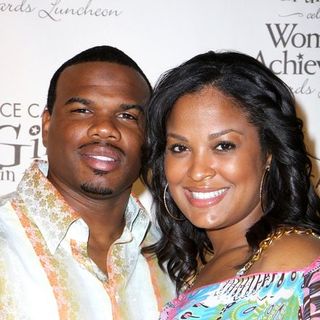 Laila Ali is embracing the role of motherhood as she has given birth to a baby boy, her first child with husband Curtis Conway. In an announcement on her , dated Thursday, September 11, it is stated that the infant is named Curtis Muhammad Conway Jr. and was born on August 26. "He's a healthy baby boy who weighed 6.8 lbs. and measured 19 inches long. Mama and baby are resting," the statement read. Not going into further detail, the statement continued "Although mom and baby are both healthy and happy, there were some surprises during labor that altered Laila's birth plan."

Laila married second hubby Curtis in July 2007 in Los Angeles. Confirming her pregnancy to Essence magazine back in March 2008, the female boxer said "I don't know yet if we are having a boy or a girl, but I'm excited that I have a life inside me that my husband and I created."

September 12, 2008 02:35:45 GMT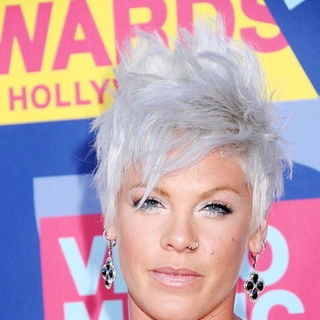 Rumor has it, is turning to Scientology. Star magazine broke the report after being informed by spy witnesses that the pop singer is turning to the controversial religion to seek comfort following her divorce from hubby Carey Hart.

Pink and Hart, a motocross racer, married in January 2006. They have been hit with divorce rumors for several times before finally decided to go separate ways in February 2008. It appears that the split has affected Pink badly as she is said to have sought comfort from pal , who is introducing her to Scientology.

September 12, 2008 02:25:23 GMT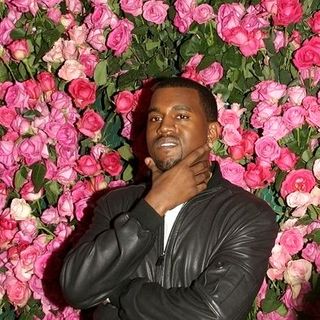 and his road manager Don Crowley have been released from prison on Thursday evening, September 11 following their arrest in the morning after they were involved in an altercation with photographers at Los Angeles International Airport. The twosome were finally out of jail after posting $20,000.

West and Crowley were waiting for a flight to Honolulu in the American Airlines terminal at about 7:51 A.M. when a photographer and videographer came along their way and started taking their pictures. West then grabbed the annoying video camera, throwing it to the ground, and smashing it. The video camera reportedly valued at more than $10,000.

September 11, 2008 09:27:14 GMT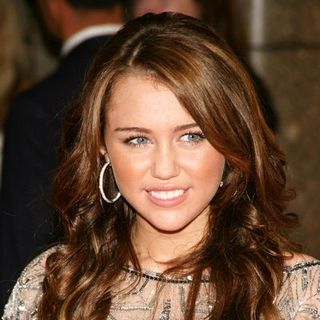 and her best pal Mandy Jiroux have something new on their latest YouTube video, an interview with the Disney star's sister, famous father and their dogs. Having them as guests, Miley starts off the show, saying "We are here right now to introduce one of the biggest, upcoming stars in the world. Everybody, let's introduce Miss Noah Cyrus."

She went on to joke about herself, telling Noah "It must be so hard growing up with a sister in the spotlight and everybody always getting on her case. And the sun never shines on the Cyrus family" before then asked her, "What keeps you grounded?" Also interviewing the family's dog, Miley and Mandy even had subtitled translations for their barks.

September 11, 2008 08:22:20 GMT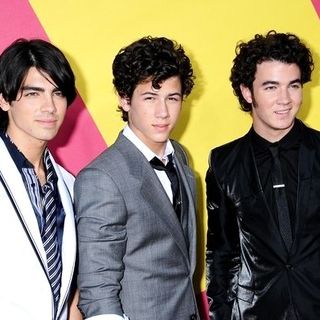 Still being asked about the public mock that made during the 2008 MTV Video Music Awards on his and his brothers' purity rings and celibacy, told MTV UK that he thinks the British comedian needs a hug and he would love to give him one. Adding to his positive response towards the incident, brother continued saying, "I don't know if there is really a positive (to come out of Russell's comments)- he was kind of running out of material after a little while."

Brand, who served as host at annual MTV VMAs on Sunday, September 7, made joke about Joe, Kevin, and ' "purity rings" for more than half of the show. He suggested that the boys shouldn't keep their virginity for marriage, but rather take advantage of their youth and celebrity status.

September 11, 2008 07:22:22 GMT
It turns out that rumors on dating are false as the actress has denied them. Gracing the cover of the October issue of Harper's Bazaar, she makes use an interview session with the publication to debunk the false reports, claiming the mounting dating rumors as "the funniest thing on planet Earth".

Rumors on Dunst dating Long emerged in July 2008 after they were seen hanging out together in Soho. During the outing, they were said to be spotted holding hands and kissing. A friend of the actor confirmed that the duo were not dating, insisting they are good friends and she "is merely consoling him through his breakup" with .

September 11, 2008 06:03:04 GMT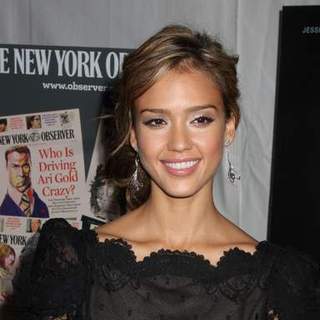 Lending her celebrity status for the sake of politics, has modeled for a shocking new bondage-themed billboard advert to encourage Americans to vote in the forthcoming presidential election. She does the ad campaign, titled "Only You Can Silence Yourself," as part of Declare Yourself, the national nonpartisan, nonprofit youth voter initiative which aim is to pursue young adults to register and vote in the 2008 election.

Alba's ad campaign for was shot by photographer Marc Liddel. It sees her posing topless with black tape across her breasts and mouth. She's seen in it donning a heavy make-up. "If you don't register and vote and make a difference, and hopefully change the bad things that are happening in our country, you are essentially just binding and muzzling yourself," the actress and mother of one declared. "I really don't see the point in not registering to vote."

September 11, 2008 03:56:39 GMT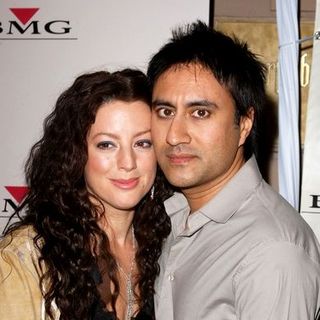 The 11-year marriage of and her husband Ashwin Sood is over. Pouring out her grieve, she shares her feeling with fans in new songs. Announcing her separation from the Canadian musician, she publicly stated "I'm separating from my husband" adding that her songs "U Want Me 2" and "Don't Give Up on Us" tell about her personal turmoil dealing with the failed marriage.

McLachlan and Ashwin, the drummer in her band, have been married since February 1997. They are parents to two daughters; India Ann Sushil and Taja. The family currently reside in Vancouver.