January 25, 2008 02:19:17 GMT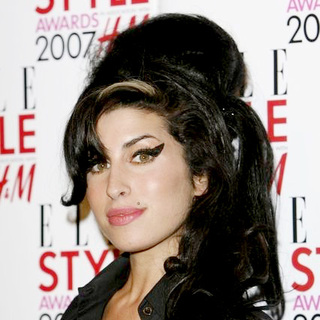 checks into rehab, finally.

The British troubled pop singer has checked into an undisclosed drug-rehabilitation facility Thursday, January 24, her record company Universal Music Group has confirmed.

January 25, 2008 01:50:20 GMT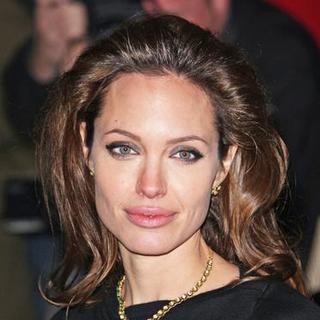 What is it about that's so hot? She's reported to be pregnant, even hotter than that she's said to be pregnant with twins.

Talks are heating up that the actress who has already had one biological daughter with her longtime partner is pregnant with another child. And X17 adds fuel to the rumors by reporting that "she's not only pregnant, she's expecting twins!"

January 24, 2008 09:35:37 GMT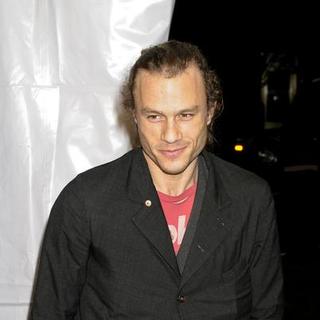 Following an inconclusive first autopsy which was completed by Wednesday morning, January 23, the body of actor has been removed from the morgue at the Medical Commissioner's office to the Frank E. Campbell Funeral Home on the Upper East Side of Manhattan.

In Touch Weekly who brought the details on the late actor's dead body quoted Grace Burgess, a spokesperson for the medical commissioner, as saying "The body was picked up this afternoon by the Frank E. Campbell Funeral Home."

January 24, 2008 09:25:26 GMT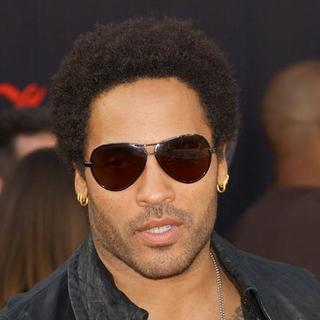 Is renowned for his womanizing ways, it appears that has ditched his old dirty habit as he's openly revealed to Maxim Magazine that he hasn't had sex for three years and vows to stay celibate until he finds the perfect woman.

"It's just a promise I made until I get married. Where I'm at in life, the women have got to come with something else, not just the body, but the mind and spirit. It usually trips them out, but that's the way it's going to be. I'm looking at the big picture," so the 43-years-old singer told Maxim.

January 24, 2008 09:00:16 GMT
Is a top supermodel, fashion designer, actress, TV presenter, TV producer, and singer, is adding one more profession into her career resume as she's just signed on to promote a calcium fortified water, called Bella Fontanis.

Made public her alliance with the brand, Klum took the stage in Munich, Germany on Wednesday, January 23, posing with cardboard cutouts and sipping out of a glass for photographers on hand.

January 24, 2008 08:38:57 GMT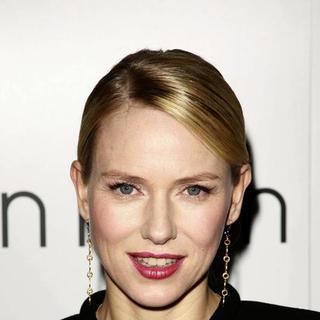 is just the other person beside and who mourns the death of . The Australian movie beauty, according to media reports, burst into tears when she learned about her former boyfriend's sudden death and immediately canceled all her press appearances.

Watts broke down in tears at the Sundance Film Festival in Utah, America following news of Heath's death and has soon thereafter decided to put her professional life on hold by canceling all her press appearances at this year's Sundance Film Festival, where she's set to promote her upcoming drama-thriller flick "."

January 24, 2008 07:10:57 GMT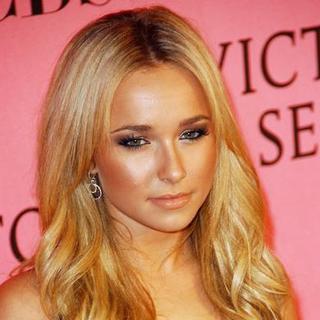 Is determined to do her best to help save the whales, makes use her fame and fashion sense for good cause by selling her wardrobe online to raise cash for campaign.

The "Heroes" star has launched a new Website, , which allows fans to shop online and purchase her clothes with all the money earned will be used to fund her fight to save whales and dolphins.

January 24, 2008 06:55:29 GMT
Has secretly been tapped smoking crack cocaine, is now facing a police probe after authorities decided to conduct an investigation in order to decide whether any charges should be brought against her.

Concerning the unfortunate, Britain's Scotland Yard has started an investigation by Wednesday, January 23 into a video that allegedly showed Amy smoking crack and snorting other narcotic substances at around 5 A.M. last Friday, January 18 just hours before she was due to attend a court hearing for her incarcerated husband, Blake Fielder-Civil.

January 24, 2008 05:04:31 GMT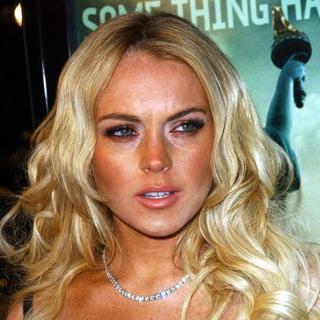 is going to sell herself for some dough. Rumors are heating up that the actress-singer is going to publish her personal diary.

Though there haven't any official confirmations from Lindsay's camp about that matter, words got around that the star will reveal in the diary the intimate details about her rocky road to fame.

January 24, 2008 04:29:31 GMT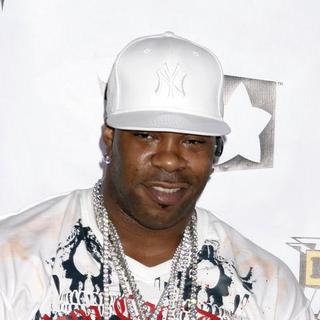 Had initially been pleaded innocent to assault, two driving infractions and weapons possession, thus avoided a trial and the yearlong prison sentence recommended by prosecutors, however was pleaded guilty Wednesday, January 23 to all the charges and was sentenced to three years probation and 10 days of community service.

Agreed to work out a deal with prosecutors in separate assault cases in an attempt to avoid some quality time in Rikers Island, Busta copped to two misdemeanor assault charges stemmed from incidents involving an alleged beating of his former driver Larry Hackett back in December 2006 and a separate alleged beating of a fan named Roberto LeBron in August the same year on a New York street corner after Roberto accidentally spitting on Busta's SUV.

January 24, 2008 03:35:09 GMT

experienced another run-in with the law when he was arrested on Tuesday night, January 22 for felony drug possession after Border Patrol officers allegedly found marijuana, cocaine and ecstasy in his tour bus after the vehicle was pulled over for a routine check.

Wayne's bus, which carried Wayne and 11 other people in it, had been traveling east from California when it was stopped at a checkpoint in southwestern Arizona at about 11:30 P.M. Drug dog alerted officers to the presence of possible substances and appeared to be true there were nearly four ounces of pot, nearly an ounce of cocaine, 41 grams of ecstasy, miscellaneous drug paraphernalia, $22,000 in cash and three guns found inside the bus.

January 24, 2008 03:12:55 GMT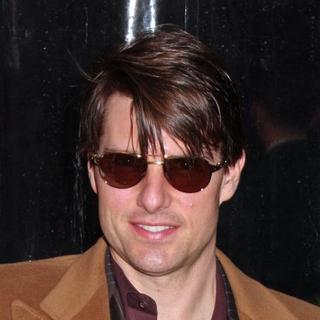 The 2007 Screen Actors Guild Awards' list of presenters keeps getting better and better as it is reported that has joined the stars studded lineup to present the trophies. The three-time Academy Award nominee is allegedly going to hand out the desirable Actor awards at the Shrine Auditorium.

His presenting in the upcoming awards ceremony will be his first appearance as a presenter at the SAG Awards. Still, it won't be his first experience of becoming awards presenter as he previously has performed similar duty at the 2007 Academy Awards' gala.

January 24, 2008 02:45:40 GMT

, the former fiancee of , was on location in Sweden filming her latest flick "", when she got the news of the actor's sudden death on Tuesday, January 22. Felt devastated by the bad news, the actress quickly boarded a plane back to New York Wednesday morning, January 23.

Took along daughter Matilda Rose Ledger with her, Michelle was reported to make a stop in Landvetter Airport in Gothenburg, Sweden, before traveling on to New York. She arrived at her Brooklyn home by Wednesday night.

January 24, 2008 02:25:44 GMT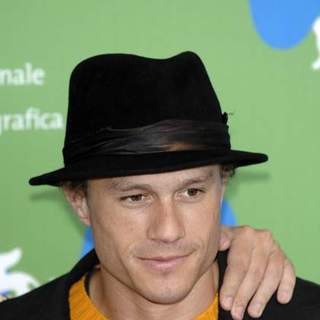 The initial autopsy concerning the death of Australian actor was held and already completed by Wednesday morning, January 23. Unfortunately, it remained inconclusive and thus additional tests were required with results would be known in about 10 days to determine the cause of death.

Heath was found dead, naked in bed, surrounded by prescription sleeping pills in the bedroom of his Soho apartment around 3:30 P.M. Tuesday, January 22 by his housekeeper and a masseuse who had arrived for an appointment with the actor. Further investigation showed that there was also a rolled-up $20 bill found on the floor near the actor's bed.

January 23, 2008 07:21:32 GMT
, and are all the new models for Sunsilk's new campaign dubbed "Life Can't Wait."

The three iconic music figures are featured in the hair care products' new commercial that will debut during Super Bowl.