June 16, 2008 07:17:03 GMT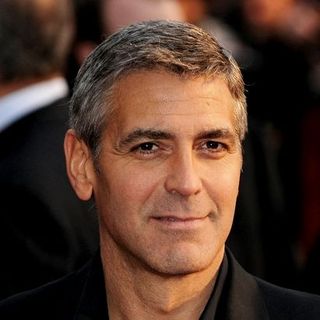 Rumor has it that has found a new love. The movie hunk, according to various reports, has already moved on from his split from Sarah Larson and even dated another woman even before he dumped her.

Report on Clooney's broken love relationship with the former cocktail waitress surfaced late last month. Word on the block is that he knew for a long time that he was going to finish with now ex-girlfriend Larson but wanted to wait for her to get her modeling career more established before dumping her.

June 16, 2008 06:33:25 GMT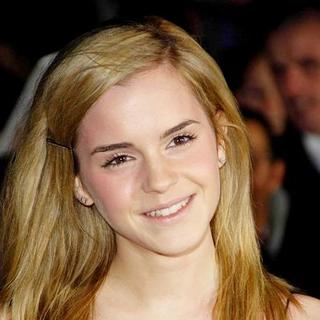 Her young age apparently couldn't stop from piling more dollars. The young actress, famous for her starring role as Hermione Granger in "Harry Potter" films, reportedly has signed a two-year contract with Chanel to replace as brand ambassador for its Coco Mademoiselle fragrance.

The deal Watson signed with the perfume giant, according to reports, worth $6 million. "Emma has been excitedly telling friends that she is going to be taking over from Keira," a source told British newspaper The Mail on Sunday.

June 16, 2008 05:11:02 GMT

Are they or aren't they? There's no truth to the wedding rumors that hit celebrity couple Joel Madden and his baby's mother . The frontman put the false wedding reports to end, addressing the gossip on the band's blog.

Joel posted an entry that was begun with the statement, "We Did It! Nicole and I Finally Got Married!!" He then went on writing, "CHECK OUT MY BLOG FOR A PICTURE OF ME AND MY BEAUTIFUL BRIDE. ALL I CAN SAY IS I AM SO VERY HAPPY.......CONGRATULATIONS TO ME!!"

June 16, 2008 04:13:15 GMT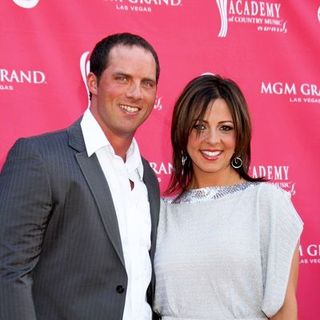 The wedding bells ring again for . The country music star married her fiance, former University of Alabama quarterback Jay Barker, Saturday evening, June 14 in an outdoor ceremony at a Franklin, Tenn., farm near her home. The marriage is the second for both.

There were about 145 guests witnessed the black-and-white-themed wedding ceremony. The couple's seven children served as attendants, with Evans' son walked his mother down the aisle, preceded by her two daughters, Olivia, 5, and Audrey, 3. Barker has four children from his previous marriage.

June 16, 2008 03:35:56 GMT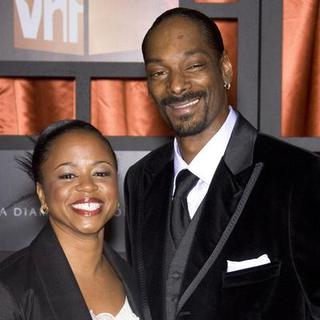 Shante Taylor, the wife of Grammy-nominated rap artist , was booked on suspicion of DUI. The mother of three was pulled over by police near Highland and Orangethorpe avenues at about 12:15 A.M. Saturday, June 14.

Fullerton police Lt. Craig Brower said Shante was then arrested on suspicion of driving under the influence. Was taken to Fullerton City Jail, she was booked, issued a citation to appear in court before then being released.

June 16, 2008 03:11:32 GMT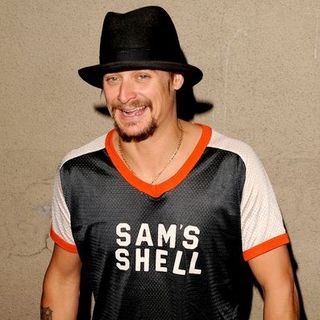 had to be hospitalized suddenly just minutes before he was supposed to take the stage at a music festival in England, Friday, June 13. The rock star was forced to pull out of a scheduled performance at the Download Festival, a three-day British music concert, after suffering from stomach cramps and dehydration.

Rock initially was tapped to perform on the festival at around 3.30 P.M. At the last minute, announcers told the audience that he was unwell and wouldn't perform. "We've had the curse of Download. Kid Rock is not very well, we've had to rush him to hospital in Nottingham. He apologizes to his fans," so the announcers told the crowds.

June 16, 2008 02:39:19 GMT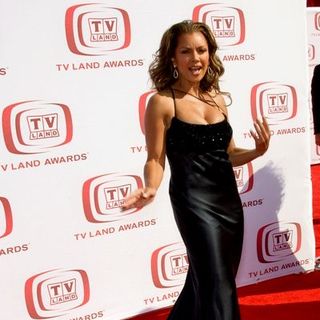 The 6th annual TV Land Awards was a star-studded event Sunday, June 15. The awards show, which was held at Barker Hangar in Santa Monica, honored the best movies, and some good TV shows. Singer-songwriter and actress , who served as host, sang "I'm Flying" from the 2003 adventure flick "."

Comedians and Jonathan Winters were among the honorees. Myers received the Lucille Ball-Legacy of Laughter Award from , his co-star in "." Winters, elsewhere, was bestowed the Pioneer Award.

June 14, 2008 06:15:33 GMT

Has recently become the subject of media publication concerning a name change confuse, is grabbing headlines yet again with rumors of a marriage. The hip-hop mogul reportedly has told a U.K. magazine he's getting hitched soon.

MediaTakeOut reported last week that Diddy, who has been dating R&B singer , already had a specially made ring for her. And when he was asked by an unnamed U.K. magazine whether he was ready to settle down, he responded "I definitely want to get married."

June 14, 2008 05:06:14 GMT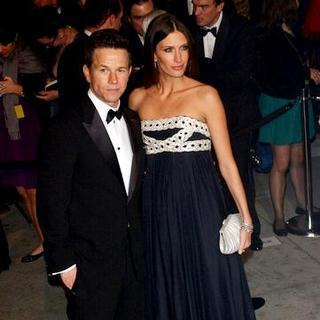 Have been expecting the arrival of their third child together, it won't be until the baby is born that and his longtime girlfriend, Rhea Durham, will take a walk down the aisle. The actor has revealed that he and the model will tie the knot after she gives birth to the baby she's carrying.

"She wants to wait until after the baby. We've been very fortunate. We've waited and worked hard to really strengthen our relationship. We want it right," Wahlberg told People Thursday, June 12 in Boston. "We're ready. I'm ready. She's been ready, but I think you know, we both come from broken homes and we want to succeed."

June 14, 2008 04:37:40 GMT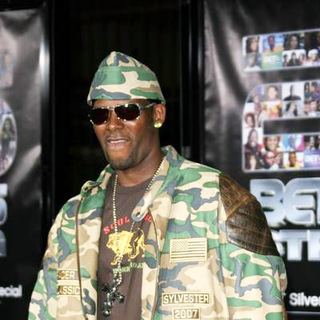 "Not enough evidence to prosecute" has been cited as the reason for the juries to clear of all fourteen counts of child pornography. In the wake of the acquittal, the singer has been planning to party it up in Chicago, TMZ claimed.

Kelly, who's a notable R&B singer, was first charged six years ago after a kinky sex tape surfaced allegedly shows him having sex with a girl who was as young as 13 at the time. Was charged with 14 counts of child pornography, he faces a minimum of four years in prison and a maximum of 15 years. He would also have to register as a sex offender in Illinois.

June 14, 2008 03:48:02 GMT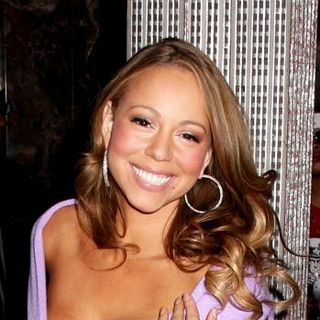 Has been experiencing sweet things in life, apparently gives the inspiration she needs to create yet another new scent. The pop diva has launched her new perfume called "Lucious Pink", her second scent with Elizabeth Arden.

Spilled the details on the scent, Mariah credited her whirlwind romance with hubby and her recent success on the charts among the other things that have inspired her to create "Lucious Pink". Is being touted as a "floral melody that is as enveloping as Mariah's voice," the scent is an addition to Mariah's first scent, M, and will be made available in department stores nationwide August later this year.

June 14, 2008 03:23:53 GMT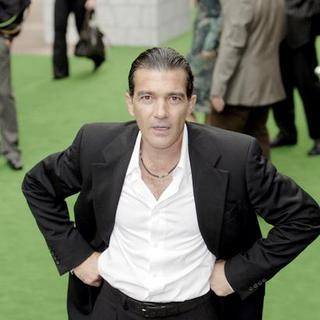 Has a nose for women's fragrance, is lending his acclaimed name to the women's version of Blue Seduction fragrance. Scent maker Puig Beauty U.S.A. announced its latest fragrance, the fifth under the Banderas nameplate, confirming the Blue Seduction for Women scent is slated to hit shelves in September.

"Antonio Banderas Seductive fragrances are a strategic brand for Puig Beauty U.S.A.," Didier Maine de Biran, Puig North America's general manager, said in a statement. "The addition of Blue Seduction for Women, following the success of Blue Seduction for Men in 2007, will help strengthen our position in the female masstige category."

June 14, 2008 02:54:39 GMT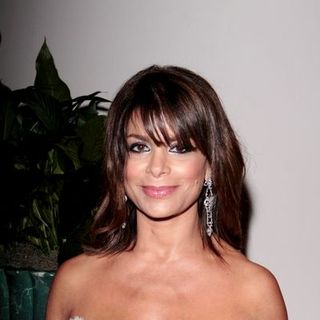 Once was reported to have split from her much younger boyfriend, 's single status finally has officially been confirmed by her publicist. The "American Idol" judge is single again, publicist Jeffrey Ballard, confirms exclusively to E! News, adding that his celebrity client and her boyfriend J.T. Torregiani haven't been together for at least two months.

Paula, 45, and J.T., 33, made their first outing as a couple, celebrating her 45th birthday in June 2007 at his West Hollywood eatery Ketchup, during which he was seen spending the entire night by her side. They also have been spotted multiple times at his L.A. hot spot Les Deux.

June 14, 2008 02:19:51 GMT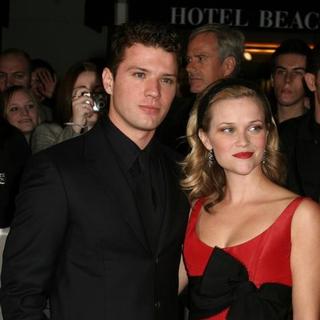 The divorce has been resolved and so and her former husband could feel relieved. The used-to-be husband and wife have resolved the remaining issues of their split, it has been reported.

Court papers filed Thursday, June 12 in L.A. Superior Court showed the pair, who separated back in 2006, had reached an agreement on finances and custody of their two children. "[The court finds] the parties have settled all their remaining issues in these proceedings," the documents read. Details weren't immediately available though.

June 13, 2008 07:46:23 GMT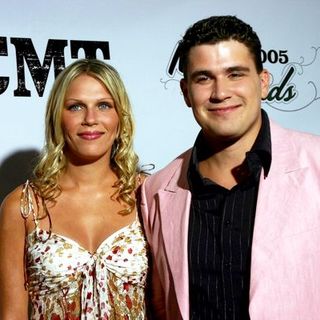 Child number four is on its way for American Idol season four finalist and his wife Ann Marie Kovacs. Confirming the good news, the country music singer told OK! "We're all excited about the new addition to the Gracin clan."

The due date of the forthcoming baby is not being disclosed though. No words as well on the sex of the baby.