September 17, 2008 02:40:03 GMT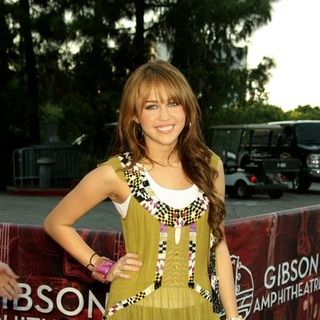 Much contrary to the mounting speculation, a representative and friend of deny she's dating underwear model , whom she's been spotted with during the weekend. Both her representative and friend insist she and Justin are just friends and nothing more.

Miley and Justin sparked dating rumors after they were seen walking hand-in-hand, heading for Sunday service at a church in Pasadena, California on September 14. The male model even was spotted later that day watching her performance at Disney's Concert for Hope.

September 17, 2008 02:05:05 GMT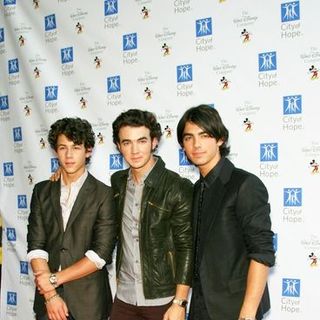 Shortly after stating that they have no problems having fans as their girlfriends, reveal their confidence that one day they would have their biggest fans as life partners. Reaching out to their fans through a post, titled "Ask Us Anything" on their their MySpace blog, the band answer questions about dating and touring that are asked more than others.

Responding to the question of "Would you ever date a fan? OR Have you ever dated someone who is not famous?", the brothers wrote "The answer is YES." They continued revealing, "We have already dated fans or girls that are not celebrities. In fact, we really like to believe that the girl we will spend our lives with will be our biggest 'fan.'"

September 16, 2008 09:56:53 GMT
has a run-in with the law yet again. He was arrested in Mississippi on Sunday, September 14 after involving in a dangerous high-speed chase through Hattiesburg.

According to various reports, officers tried to stop the car he was driving, a 2009 Dodge Challenger, for a routine traffic stop on I-59 North at 3:30 P.M. Sunday, but he ignored the officers' flashing lights and continued driving erratically, forcing the authorities to chase him. The rapper kept moving on until exiting the interstate. It was during the chase that his vehicle crashed into a black 1999 Mercury Cougar.

September 16, 2008 09:27:13 GMT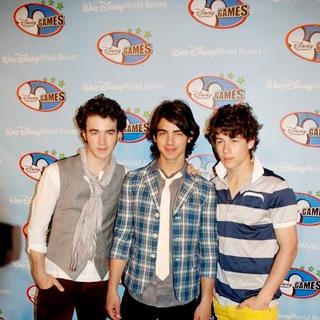 Often becoming the subject of public mock due to their celibacy vows, in fact are not against dating. They, on the other hand, would love to date, but have no time for it.

Speaking about dating and love, told the press, "We love to date, we really do, but it's almost impossible with our schedule." He continued saying, "We're on the road at least 265 days a year so forming any significant relationship with someone is too difficult [and] we really wouldn't want a girl we dated to be a fan."

September 16, 2008 08:26:52 GMT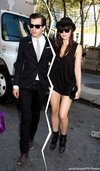 Amidst reports that and have split up, a representative for the English fashion model has confirmed the couple are no longer together. "Yes it's true. They've split," her spokeswoman stated. "However, this is a private matter between Daisy and Mark. There is nothing more to add."

The Daily Mirror which broke the news reported that the pair decided to end their relationship after a heated argument in New York last week, during which Daisy is believed to have told the musician she "had enough" and was leaving him. To that Mark reportedly simply told her, "Fine, leave." The twosome have since then had no contact.

September 16, 2008 07:13:02 GMT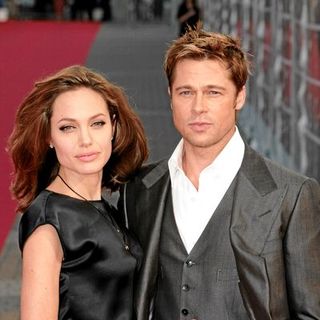 Having donated millions to a number of social causes, and his longtime partner won't stop giving, making a $2 million donation to the Global Health Committee to help fight HIV/AIDS and tuberculosis in Ethiopia, the mother country of their adopted daughter Zahara. Making the donation through their Jolie-Pitt Foundation, the celebrity couple would like the cash to be used to build a center, named after Zahara, for Ethiopian children affected by AIDS and tuberculosis.

Pitt and Jolie, also through their Jolie-Pitt Foundation, helped set up a similar clinic in Phnom Penh, Cambodia, the country from which they adopted Maddox. The clinic is named after the little boy and has provided medical treatment, education and social services to children affected by HIV/AIDS and tuberculosis since it was first opened in February 2006.

September 16, 2008 06:32:06 GMT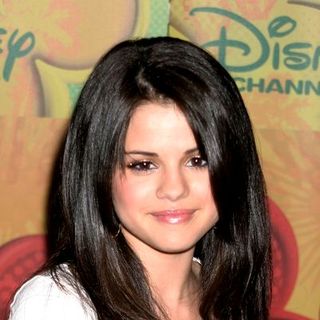 Still keeping her lips sealed about rumors that she's dating , however has stated that she isn't against dating rock stars. She and her actress friend Jennifer Stone were quizzed by OK! magazine about the men of their dreams. And while Jennifer admitted to like "the shabby-looking guys, like and ", Selena said she likes a guy who's shy and creative.

Jennifer then continued telling OK! "And I'm always attracted to actors - it's not good, but, hey, at least it's not rock stars!" Selena was quick to react on Jennifer's reference to rock stars, telling OK! she doesn't rule out dating rock stars. Not making straight reference to her alleged romance with Nick, she simply insisted "no, I'm not. I'm going to say that - no I'm not" when being asked if she definitely is against having rock stars as boyfriends.

September 16, 2008 04:58:35 GMT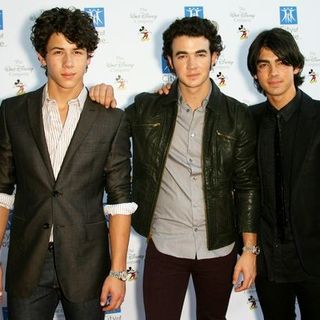 Rarely having time to play around in between their hectic schedule, find online gaming as fun and they reportedly are mad about Halo. Actor has revealed to People at Nintendo's 20th anniversary celebration in New York on Saturday, September 13 that they even have their own Xbox Live accounts.

"They have different gamer tags," Henrie said, adding "people have no idea it's them." Revealing more about the threesome's favorite game, he told People "Halo's fun. It's a good game."

September 16, 2008 03:56:05 GMT

Richard Wright, the founding member and keyboardist of rock band , died Monday, September 15 after short battle with cancer. He was 65 years old and reportedly died at his home in England.

A spokesperson for Wright's family issued a statement of confirmation, saying "The family of Richard Wright, founder member of Pink Floyd, announce with great sadness that Richard died today after a short struggle with cancer." The spokesperson added that "the family have asked that their privacy is respected at this difficult time."

September 16, 2008 03:39:10 GMT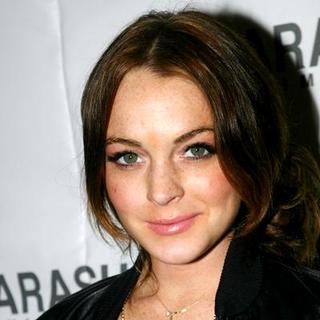 attacked a photographer on her way to the Bowery Hotel in New York City on Sunday night, September 14 and her conduct was caught on camera. She was making her way into the hotel when mistakenly thought a member of the paparazzi had purposely tripped her and so gave him a punch on the nose.

Lindsay dressed in a gray hoodie and was talking on a cell phone when she suddenly stumbled on a metal barricade, reportedly set up to keep the shutterbugs at bay outside 's 40th birthday bash, held on the same hot spot. It was claimed that she mistakenly thought a member of the paparazzi had purposely tripped her and so quickly turned around and punched him in the nose. "Oh my God, I just hit a paparazzi," Lindsay reportedly was overheard telling the person on the other end of the line as she rushed into the building.

September 16, 2008 02:25:11 GMT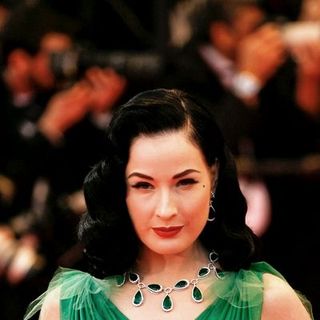 Having her new Wonderbra line hits the stores across Europe on September 23, transforms from sexy scientist to a burlesque version of herself in the new Wonderbra commercial. The advertisement is in form of short flick and titled "The Science Of Sexy By Dita".

In the film, Dita plays the role of Heather, a blonde, committed but uninspired scientist who has been dreaming of being glamorous. She then by chance uncovers the "sexy" gene, which is a Wonderbra, and transforms into the burlesque version of herself. Celebrating her transformation, she dances around in her new "Wonderbra by Dita Von Teese" line.

September 16, 2008 02:20:32 GMT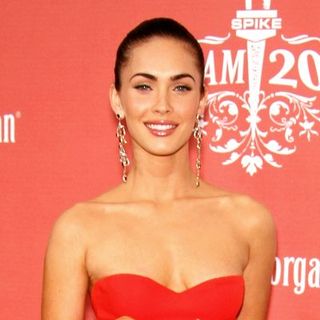 Being considered as a sexy hottie, is heating up men's magazine GQ's October issue, posing in her bikini for its cover. The actress, who in April 2008 has been crowned as FHM's No. 1 Sexiest Woman in the World, shows off her curvy figure for the magazine's cover in black bikini, exposing part of her breasts.

The magazine's cover features her in thin make-up and crossing her tongue across her upper and lower teeth. "Megan Fox, Says What She Thinks and Does What She Wants," so read the headline that accompanied her picture.

September 15, 2008 09:45:43 GMT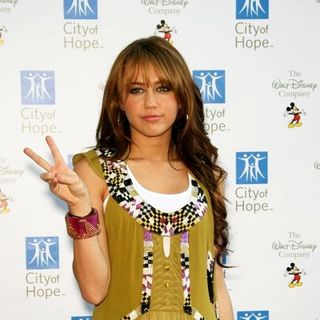 Disney star is spotted walking hand-in-hand with model on her way to church. Following the service, the 15-year-old "" star then grabs lunch together with the man at Pasadena's Cheesecake Factory.

The scene generates speculations that the two are romantically linked, especially with the fact that the "7 Things" singer has broken up from ex-boyfriend of . Neither Miley nor Justin has given their statements concerning the rumor though.

September 15, 2008 08:14:09 GMT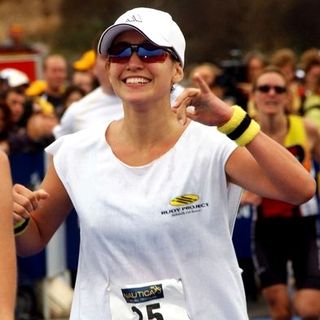 has completed her first ever triathlon. Competing at the Nautica Malibu Triathlon in Malibu, California on Sunday, September 14, the 39-year-old has successfully finished the race in 2 hours, 23 minutes and 38.8 seconds and what made it even better, through her participation, she has raised $127,000 benefiting Children's Hospital Los Angeles.

Expressing her excitement upon crossing the finish line, she thanked the supporting crowd saying, "Thank you guys so much. This is an amazing day." She then added, "I feel really great and so glad I finished and that I made it out of the water but more amazing than that, I feel really great that we raised $127,000 for the Children's Hospital [Los Angeles] and hopefully it'll go to good use."

September 15, 2008 06:14:14 GMT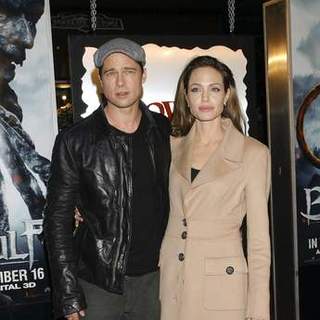 Before Guinness World Records 2009 Edition hit the shelves on Wednesday, September 17, their 2009 list of top celebrities has been unveiled and among those inscribed in are and . The Hollywood power couple has been dubbed Most Powerful Actor and Actress respectively. Taking the ultimate titles, Pitt ended 's reign, while Jolie pushed off last year topper .

Apart from Pitt and Jolie, former pop princess has been named the Most Searched Person on the Internet. Following her personal turmoil and recent turnaround with winning the Best Female Video, Best Pop Video and Video of the Year at the 2008 MTV Video Music Awards, the 26-year-old has taken the crown from last year's winner, .