March 05, 2008 08:40:40 GMT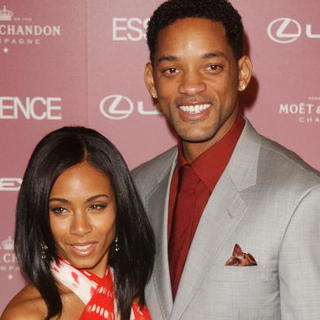 Another adoption is on the way and this time it's and wife who are having the option in their mind. The celebrity couple, according to MediaTakeOut, are considering to adopt a child from China.

Per MediaTakeOut, as being told by a Los Angeles based adoption broker, Will and Jada are "exploring" the idea of adopting a child from China. "Will and Jada are among a number of Hollywood couples looking into adopt in China," the broker was quoted as saying.

March 05, 2008 05:07:27 GMT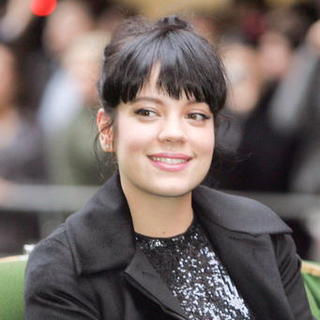 The window of her new BMW was smashed and put the blame on the paparazzi. The British songbird was on her way out of the Groucho Club in London, England on Monday night, March 3 after partying there when the paparazzi came on her way, surrounded her in an attempt to get her pics.

It was during the out-of-control scenario that a shutterbug accidentally broke the window of her car. Allen thus was forced to head home in a cab.

March 05, 2008 04:13:23 GMT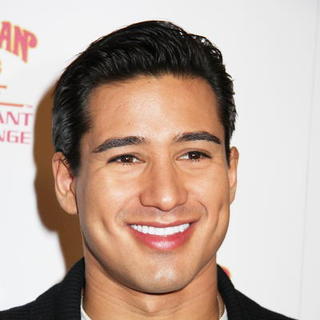 , a celebrity contestant for the third season of ABC's "Dancing with the Stars," is now dancing his way to Broadway. The Mexican-American actor will join the Broadway cast of "A Chorus Line", producer John Breglio announced Tuesday, March 4.

Mario is set to play the role of Zach, the demanding director who is casting the chorus roles for a new Broadway musical. He will join the show at the Gerald Schoenfeld Theatre beginning from April 15 to September 7.

March 05, 2008 03:11:35 GMT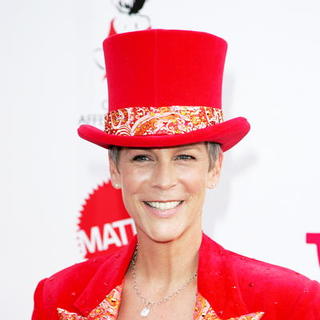 The Dannon Company has launched an advertising campaign for Activia featuring actress in a bid to draw attention to the importance of digestive health. The U.S. actress, best known for her role as Laurie Strode in "Halloween" (1978), has teamed up with the food giant to appear in a series of adverts promoting the company's Activia yoghurt products.

The probiotic yoghurt-like drink, as claimed by Dannon, aids digestive problems and Curtis herself insists she is happy to be "the ice breaker" for open discussions on digestive health. And concerning her role as the new face of Activia, Curtis will star in a series of U.S. commercials that will feature "frank and open conversations" about bowel regularity, drawing attention to the importance of maintaining a healthy digestive system.

March 05, 2008 02:42:37 GMT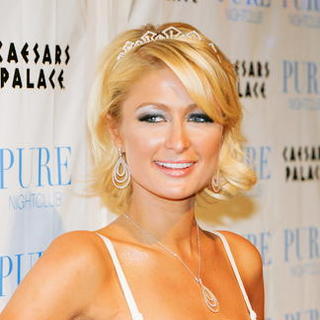 will make a pit stop on the small screen. The celebrity socialite is set to guest star on the hit TV show "My Name Is Earl", starring as herself.

Paris, whose latest big screen project "" was a box office flop, will star in the hour long episode titled "I Won't Die with a Little Help From My Friends." In the episode, Earl, who is played by , is unconscious and Paris is one of the people who appears in his fevered mind.

March 05, 2008 02:18:57 GMT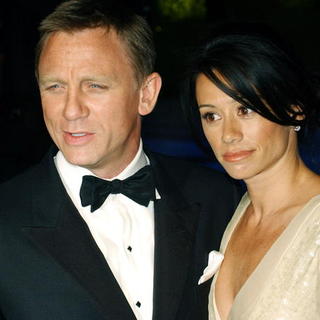 James Bond star is set to marry his longtime girlfriend Satsuki Mitchell, it has been revealed. The movie hunk is said to have been planning to marry film producer Satsuki soon after he finishes filming the latest Bond flick, "."

The wedding report has not yet been confirmed by both parties but it is revealed that Satsuki visits the sexy actor on the film set in Panama every day. "Daniel and Satsuki are so loved-up," so said a source.

March 05, 2008 01:56:30 GMT
paid a visit to young leukemia patients at Xinhua Hospital, Shanghai on Tuesday, March 4. Hundreds of bystanders including staff, fans and the media hit the locale, desperate to catch a glimpse of the star thereby police had to be called in for crowd control.

The soccer stud was making an appearance at Xinhua Hospital to visit children with leukemia. Police were reportedly forced to close off several of the hospital's entrances and no one was allowed to enter or leave the wing for several hours.

March 04, 2008 08:55:24 GMT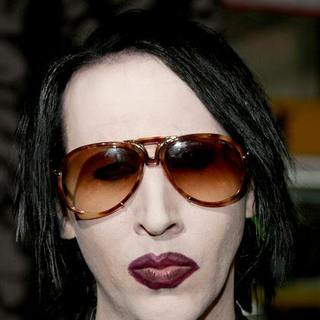 and are rumored to have been engaged. Not without reason, but the engagement rumors arose soon after the actress was spotted sporting a ring on her engagement finger.

Manson and Wood have been friends since the rocker asked her to appear in his upcoming horror film, "." She, moreover, has also posed for a watercolor he painted. After months of chatter and speculation, they finally came clean with their romance, with Monson telling France's Le Parisien newspaper in April 2007 that they started having an affair while he was still married to then wife .

March 04, 2008 08:35:00 GMT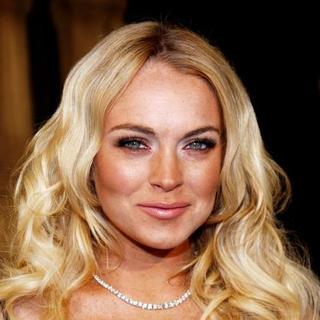 When it comes to the term "cash in while you're hot", is the expert. She's said to have been planning to bare even more by showing off photos of her tattoos now that her version of 's "The Last Sitting" proved so popular that the New York Magazine's Website crashed under the massive volume of hits.

LiLo is cashing in on the popularity of her recent nude photo shoot by hosting a photo exhibition inspired by her tattoos. The starlet will exhibit a series of "hand-selected" photos of her body art in New York on Thursday, March 6, the New York Post reports.

March 04, 2008 07:32:22 GMT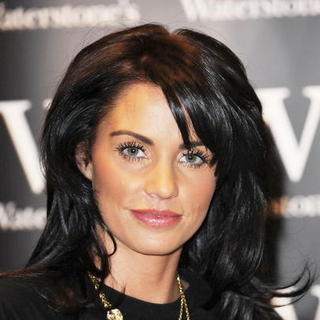 is buying her own private jet for 4.5 million pounds or $9 million. The British model reportedly is in the final stages of purchasing a Hawker 900 plane after growing annoyed at the cost of flights to transport her family around the world.

Katie and her singer hubby decided to splash out on the jet after looking at the sky-high figures for their family travel plans this year. The bill for the couple, their three children plus the kids' nannies reportedly came to a staggering 150,000 pounds for the 12-months period.

March 04, 2008 06:47:02 GMT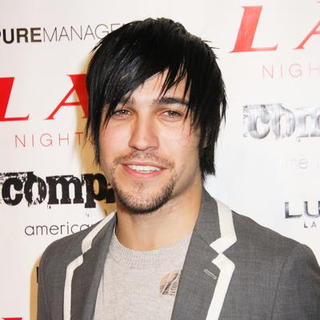 Is best known as the bassist, back-up vocalist, and primary lyricist of Chicago-based band , is branching out his career beyond the music industry. Has had his own line of fashion in addition to the "Angels & Kings" Bar which he opened in New York late April last year, the rocker is now opening a beauty parlor.

Wentz is opening a punk-themed unisex beauty parlor, The Clandestine Industries Salon, in his native Chicago. Stylist Ben Mollin has already been recruited to create a punk theme at the Clandestine Industries Salon, it has been claimed.

March 04, 2008 05:58:16 GMT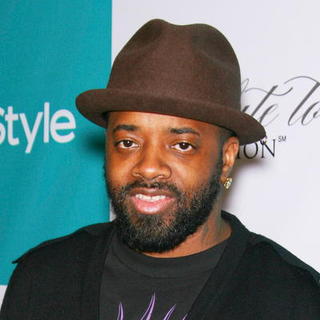 Rumor has it that is having problems with his vision after laser eye surgery. The platinum-selling producer is said to be suffering from serious complications following laser eye surgery two weeks ago.

Dupri was due to teach wannabes the path to success in a lecture titled "How to Get a Record Deal" back on February 28. He, however, was forced to cancel the lecture to have an undisclosed surgical procedure. The lecture is expected to be rescheduled in the coming weeks.

March 04, 2008 04:43:07 GMT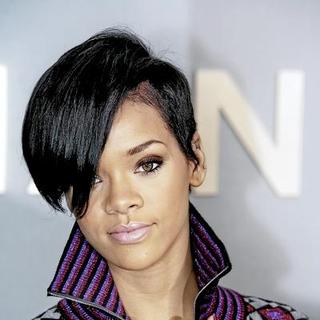 The rumor mill is buzzing again. and are caught in the act, spotted heating things up in Paris, France over the weekend.

The supposed lovers, who are hard at work in keeping their romance secret, have been spotted getting up close and personal at a birthday bash for renowned fashion photographer Peter Beard in Paris, France on Saturday night, March 1. Photos of the pair's PDA could be seen at .

March 04, 2008 04:08:02 GMT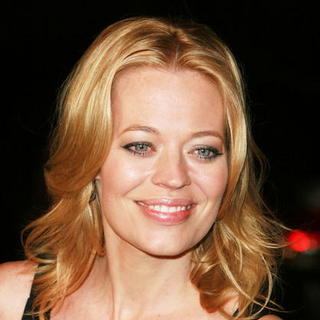 is a mother for one more time. The actress, who came to fame as the ex-Borg Seven of Nine on TV series "Star Trek: Voyager," gave birth to her first child with restaurateur hubby Christophe Eme, on Sunday, March 2 in Los Angeles.

The newborn baby was named Gisele Eme. She weighed 7 pounds, 13 ounces upon arrival.

March 04, 2008 03:49:19 GMT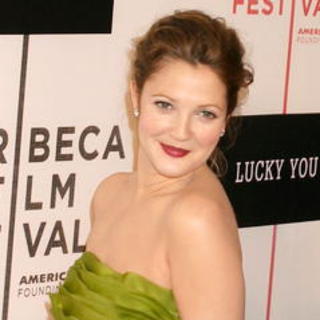 When it comes to "big give", knows best how to make one. The movie star has on " Show" Monday, March 3 announced that she is donating $1 million to the World Food Programme to help feed children in Africa.

Being tapped as a WFP ambassador against hunger last year, Drew has worked with the charity since 2005 and already taken two trips to Kenya in the past two years to see the organization's work first hand. On the $1 million donation she made, Drew claimed it as the largest donation she's ever made.