April 15, 2008 06:18:59 GMT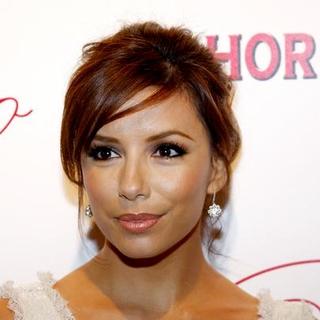 Is the celebrity model of giant clothing retailer Bebe, takes her role a notch higher, stripping down to some skimpy beach and sportswear for the fashion brand's new summer range. Shows off her enviable gym-honed figure, which is no stranger to fans of hit TV series "Desperate Housewives", the actress poses in a skimpy white bikini, and blue mini beach dress among others.

Eva took the crown as the face of Bebe last year, replacing its former celebrity endorser . Speaking about Bebe's collection she's modeled, Eva commented "I used to be an aerobics instructor so I really know what works well for that type of activity. I love how stylish and comfortable the collection is."

April 15, 2008 04:39:16 GMT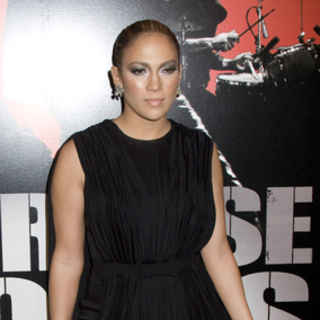 Max and Emme, the baby twins of and , have been baptized, In Touch Weekly reports. The celebrity parents have the twins baptized on Saturday, April 12 at a church in Long Island, N.Y.

The intimate ceremony was attended by only their closest friends and family members. The baptism, according to In Touch, was then followed by a reception at Lopez and Anthony's estate nearby.

April 15, 2008 04:04:26 GMT
Hollywood heartthrob is attempting a make-over. The movie hunk has publicly revealed his willingness to dye his trademark grey hair in a bid to look younger.

"My hair's too gray, much too gray!" he said. "I will have to consider dyeing it. I've been thinking a lot about it lately. First I'm going to start dyeing my eyebrows, just to see how it works. And then I'll go to the hair. Start slowly."

April 15, 2008 03:26:16 GMT

Forget , and any other artists who have their own sex tapes. Here it comes the long-secret sex tape of blonde sex symbol that features her engaged in oral sex with an unidentified man. A copy of the 15-minutes, 16-millimeter film reportedly has been purchased by a New York businessman for $1.5 million.

The unidentified businessman has vowed to keep the hardcore away from public view, memorabilia collector Keya Morgan who arranged the sale has stated. Morgan admitted to have recently arranged the sale of the silent, black-and-white film from the son of a dead FBI informant who possessed it to a wealthy Manhattan businessman who wants to protect Monroe's privacy.

April 15, 2008 02:27:03 GMT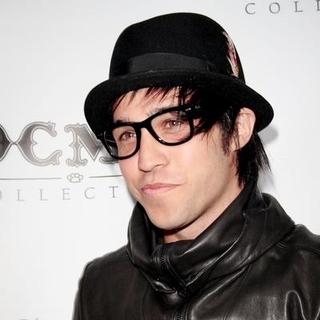 While gossip publications are already afire with rumors that and are expecting their first child together, the bassist is quick to call foul that he has impregnated the singer, branded those rumors as "crazy". Put the brake on the false persistent pregnancy rumors, Wentz set the record straight in an email he sent to MTV News.

"There is a witch hunt for people to be pregnant whenever they get engaged in Hollywood," so he wrote on the email. "This is all news to me. I can't wait for the story about how I'm really in a gay relationship and this is all just a cover. ... I mean really, this is crazy. ... I mean we're engaged, that's true, and happy about it."

April 14, 2008 06:06:27 GMT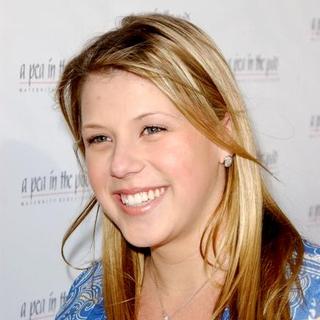 's house is getting fuller with the arrival of a new addition to her nuclear family. The former child actress has on Saturday afternoon, April 12 given birth to a baby daughter, People reports.

The infant, named Zoie, was delivered via C-section. She's weighing in at 8 pounds, 7 ounces and measuring 21 inches long.

April 14, 2008 04:49:21 GMT
This just in. A spokesman for has just issued a confirmation that the Australian actress has given birth to her third child with husband, playwright/screenwriter Andrew Upton, on Sunday, April 13.

The newborn baby was boy and named Ignatius Martin Upton. He was born at a Sydney hospital and weighed 7.94 pounds (3.6kg). "All are well and very happy," said Tim McKeough, media relations manager at the Sydney Theatre Company, where Blanchett and Upton are co-artistic directors.

April 14, 2008 04:42:58 GMT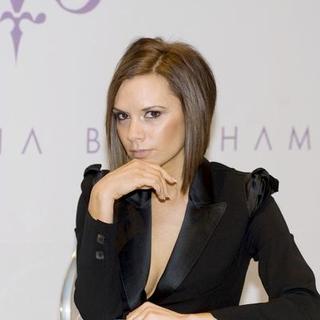 Is a popular celebrity socialite who rose to stardom as one piece of the all-girl group , ' career invasion into the world of fashion apparently is a failure. It's been claimed that her fashion range, DVB, has been dumped from a string of U.S. stores following complaints of poor sales and a lack of promotional work from her.

Top outlets Fred Segal and Kitson are among the stores who dropped Posh Spice's denim collection. They accused her of not doing enough to help sell her products.

April 14, 2008 03:33:06 GMT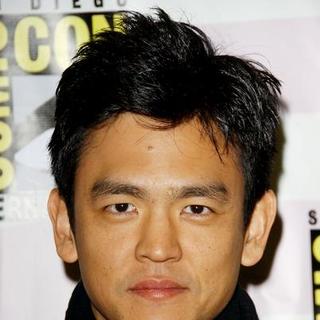 Is no stranger to acting, apparently finds first-time fatherhood as an overwhelming experience. The Korean American film/television actor/musician told People that he and his actress wife Kerri Higuchi are expecting their first child together.

Also revealed to People that he and Kerri are having a boy, Cho furthermore added that he's "really excited - and scared" about becoming a father for the first time. "They're just going to give you the baby, and then you have to take it home. There aren't any doctors around telling you what to do," so he said. "That thought is really scary to me."

April 14, 2008 03:06:23 GMT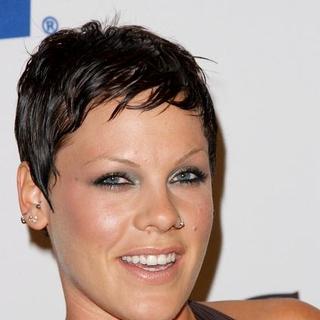 Having her divorce to hubby Carey Hart is still in the impending stage couldn't stop from having fun. The pop star, who recently confirmed her separation from Hart, was snapped frolicking with a new mystery man at the beach in Malibu on Saturday afternoon, April 12.

Was wearing a red and white polka-dot bikini, Pink was seen enjoying her time very much as she was all smile through the day in the companion of the tattooed mystery man, TMZ claimed was Todd Morse of the rock band Juliette and the Licks. Tedd himself apparently also enjoyed their time together as he and Pink played wrestle in springtime sunshine.

April 14, 2008 02:24:22 GMT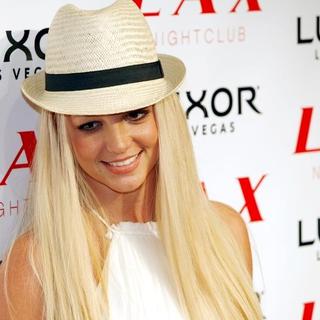 While the news media were inundated with reports on ' minor highway accident, occurred on Saturday evening, April 12 in the Los Angeles area, new claim has just surfaced that the pop star passed the field sobriety test the CHP officers performed on her soon following the fender bender. TMZ cited a CHP representative as saying there was "no odor, nor any kind of erratic behavior" that could have suggested Britney was under the influence during her three-car collision.

Britney, according to various reports, was driving her 2008 white Mercedes northbound on the 405 connector to the 101 freeway when the collision occurred at just after 8 P.M. Saturday night. According to the accident report, "The collision occurred when the driver of the Mercedes, driving in the #3 lane, in stop and go traffic failed to observe the vehicle directly ahead of her come to a complete stop. She attempted to brake but failed to stop her vehicle prior to colliding into the rear of the Nissan [in front of her]." And so, the Nissan collided into another car, which was not damaged.

April 12, 2008 07:16:00 GMT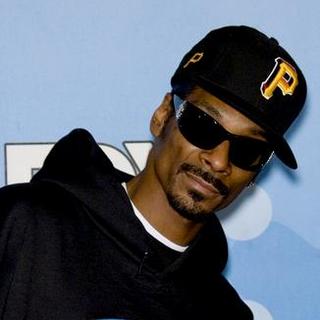 turns children's book author. The bad boy rapper, according to sources, is working on a children's book series.

The book, which is to be titled "Where's The Cheese", is meant to help city youngsters cope with the problems that can arise in their environment. It will be illustrated by Snoop's cousin Joe Cool.

April 12, 2008 06:45:35 GMT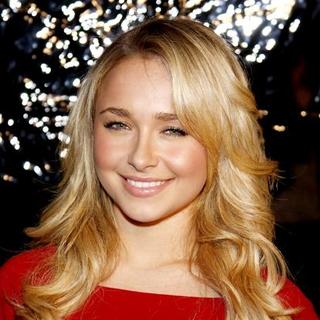 Is very vocal in confronting the dolphin slaughter, takes her celebrity status one notch higher with an involvement in sexual harassment issue. The "Heroes" hottie has herself starred in a sexual harassment Public Service Announcement (PSA).

Don't take it too far though as the PSA is on the -owned comedy site . Visit the site for more and watch the PSA after this news.

April 12, 2008 05:17:34 GMT
apparently found herself in the single scene again. The "American Idol" judge, according to her friends, has separated from boyfriend J.T. Torregiani.

Speculation on the couple's break up sparked after Paula failed to show up at the opening of JT's new restaurant Beso, which he has launched with "Desperate Housewives" star , last month. Added fuel to the break up rumors, JT reportedly was spotted flirting with female guests during the event.

April 12, 2008 04:37:56 GMT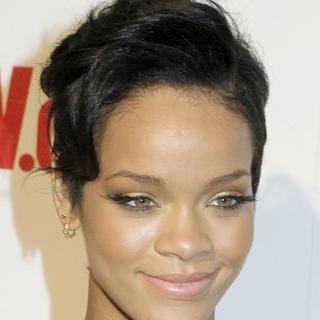 Just like many of and ' friends and colleagues, also had no idea about the couple's hush-hush nuptials, which was widely believed to be held on April 4 at the hip hop artist's New York apartment. The "Umbrella" singer told People at the Escada Moon Sparkle/Island Def Jam benefit for her Believe Foundation and the world's largest bone marrow donor center DKMS earlier this week, "I didn't know! No one knew!"

Rihanna is Jay-Z's protege. He helped co-writing the smash hit "Umbrella" for her third studio album, "" which was released in 2007. On February 10, 2008 she won the Best Rap/Sung Collaboration Grammy with Jay-Z for "Umbrella".