April 12, 2008 03:23:55 GMT
From a prisoner to free man. was released from a Palm Beach County, Fla., jail Friday, April 11 following his the day before for alleged domestic battery.

Made a court appearance on Friday morning, Ice was released on his own recognition. Criminal Court Justice Nancy Perez placed him on supervised release without bond and ordered him to stay away from wife Laura Van Winkle until a final decision is being made in the case. He was allowed to have contact with Laura only by phone.

April 12, 2008 02:43:34 GMT
Has made no secret lately of his obsession with aliens, is attempting a career reinvention with that new hobby. The British singer is about to present a BBC Radio 4 program about aliens, it's been claimed.

Williams teams up with documentary maker Jon Ronson to host a 30-minutes radio special on UFO called "Journey to the Other Side." The twosome recorded it earlier this year near Williams' home in Los Angeles and at a UFO conference in Laughlin, Nevada.

April 12, 2008 02:19:53 GMT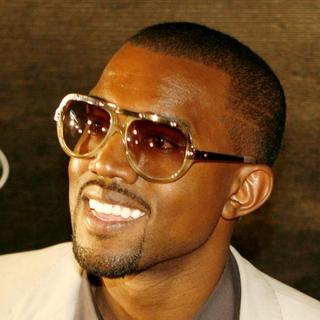 Every cloud has a silver lining and it appears that finds one through the shocking and sudden death of her mother. Paid tribute to the late Donda West, the rap artist has on Wednesday, April 9 posted a on his official Website about how he only does things that make him happy since her death last year.

In the post titled "Life Is Good ... in Japan Picking Out Fabrics for Pastelle," Kanye credited Donda's advice with giving him a new outlook on life. "If there's anything my mom taught me is to enjoy life," so he wrote. "I don't do anything I don't love anymore ... While people chase money I pursue happiness."

April 11, 2008 08:18:53 GMT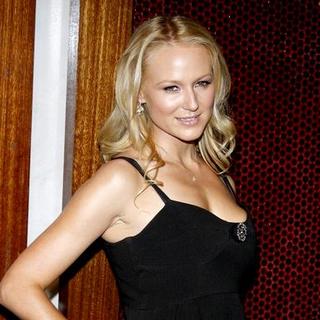 After hosting the country music reality series "Nashville Star" last year, this year takes her involvement further. The singer-songwriter is set to be one of the judges on the show alongside John Rich of .

Jewel says that she's honored to work for the show. The "Foolish Games" singer also explicitly revealed her reason to take the job, claiming that at the beginning of her career she also had mentors to help and guide her. "As a young artist, I really benefited from having great mentors like and . They took me under their wings and encouraged me to stand up for things that, as an artist, are important," she said. Because of that she plans to share her experience by becoming one of the judges and helps the contestants of "Nashville Star." The show will be premiered on June 9 at NBC.

April 11, 2008 07:45:57 GMT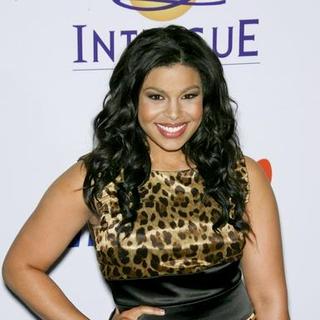 Hollywood's most kept secret is no longer an unconfirmed speculation, thanks to who disclosed the not-so-secret romance of and . In an interview with U.K. magazine Young Voices, the songbird did reveal that both of them indeed are dating.

Rihanna and Chris Brown apparently are good in keeping the gossip guessing on the status of their relationship. The rumored lovers have repeatedly denied rumors of a romance despite the fact that they've been snapped getting together at several occasions. Both of them always insisted to the press that they're "just friends."

April 11, 2008 06:52:15 GMT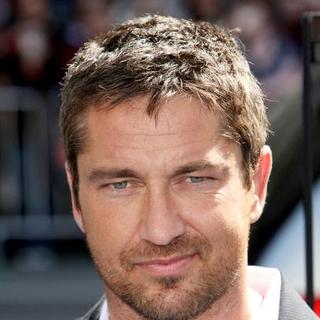 That and are dating, it's just a nasty rumor. Put the brake on the false romance rumors, the movie hunk insisted "it's not true!"

Rumors were mounting over the weekend that Butler and Diaz have been enjoying a string of secret dates. It's been claimed that both stars have been on three dates in just ten days, being spotted at Teddy's Bar in the Roosevelt Hotel, having a romantic dinner at The Chateau Marmont hotel and were seen sharing drinks at Shutters Hotel.

April 11, 2008 06:16:35 GMT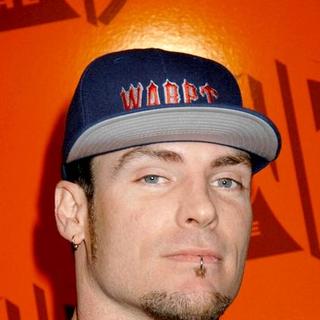 was busted on Thursday night, April 10 outside of his home on Trianon Place in Wellington for an alleged altercation with his wife Laura Van Winkle. TMZ which was the first to bring that matter to public's notice claimed the arrest occurred at 10:43 P.M. E.T.

Palm Beach County Sheriff's Office responded to a call from Ice's home, presumably from wife Laura, alleged the rapper and actor "struck" and "kicked" her. By the time deputies arrived at the couple's Wellington home at around 7:15 P.M., they found Ice on his motorcycle, two blocks from their home.

April 11, 2008 05:00:48 GMT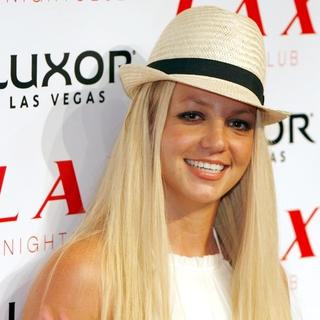 Trying to recover from her recent mental troubles, really needs all the help she can get including from her ex-boyfriend . In order to help Britney's recovery, her dad, Jamie Spears, has reportedly contacted Justin and asked him to help out. A source said that the "Sexy Back" singer has agreed to meet with Britney. "Jamie reached out to Justin and asked if he'd be willing to come over to Britney's house to talk to her face-to-face, and Justin said yes," so said the source.

The meeting was planned to take place at Britney's family's barbecue this summer. During when Jamie hoped that Justin can have a heart-to-heart conversation with his daughter. Britney's father really believed that after seeing and talking with the pop star stud, Britney will feel much better. "Jamie's hoping that by finally seeing him, she'll be able to get some real closure, some resolution. He thinks that might be a huge help to her," the source said.

April 11, 2008 04:49:30 GMT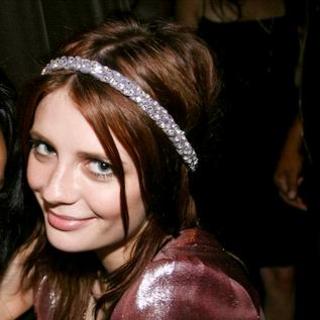 Initially revealed her plan to seek plea in her DUI case, was on Thursday, April 10 in a Beverly Hills courtroom sentenced to three years of unsupervised probation as part of the guilty plea. She, additionally, was also ordered to attend an alcohol education program.

The former star of TV's "The O.C." was pulled over around 2:45 A.M. on December 27, when she was driving on La Cienega Boulevard in West Hollywood, California. The authorities stopped her after they saw her vehicle straddling two lanes of traffic and failing to signal for a turn. Was briefly jailed before then being released on 10,000 dollars bail, Mischa was charged with four misdemeanor criminal counts; driving under the influence, driving with a blood alcohol level of .08% or higher, driving without a license, and possession of marijuana (under an ounce).

April 11, 2008 03:53:06 GMT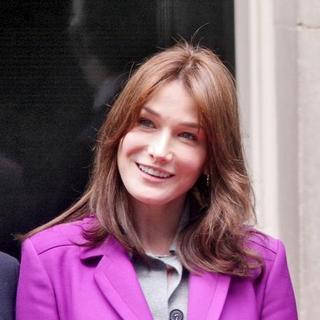 A nude photo of French first lady has been sold Thursday, April 10 at Christie's auction house in New York for US$91,000 (45,000 pound sterling). The portrait, shows the former model standing bare-breasted with her hands crossed in front of her lap to cover her modesty, was sold to a representative of a Chinese collector. As for the pose, it apparently is a reference to a painting by 19th century French artist Georges Seurat.

Bruni's black-and-white nude image was taken by photographer Michel Comte in 1993, when the beauty was one of the world's most sought-after models long before she met and wed French president Nicolas Sarkozy. The photo was expected to sell for between US$3,000 and US$4,000, the auction house said.

April 11, 2008 03:13:34 GMT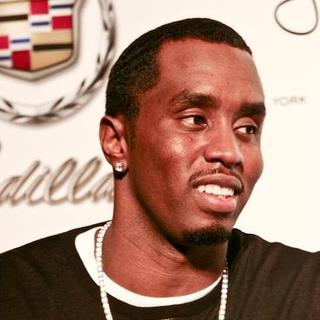 It was such an unfortunate for that he needed stitches on his foot after accidentally slashed his foot on a champagne glass. The rap artist was frolicking around his pool at 6 A.M. last weekend during an after party at his Star Island mansion when he accidentally wounded his foot on a champagne glass.

Earlier report by WSVN-TV claimed he needed a total of forty stitches at the hospital. TMZ however "has exclusively learned that it was actually just five stitches."

April 11, 2008 02:37:21 GMT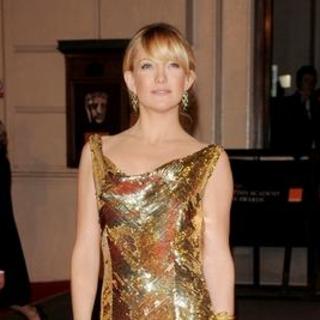 Having a good looking face is just not enough for . The actress, who is famously lacking in the cleavage department, was so impressed when her breasts were digitally enhanced in the promotional poster for new movie "" that she wants to make them a reality.

Having her breasts enhanced digitally in the promotional artwork which shows her posed alongside co-star , Hudson revealed to Cosmopolitan Magazine, "They are so not my boobs - they look too perfect." She then went on saying, "Seriously, if I ever wanted to have them done, I'd take this poster to the doctor and say, 'This is what I want them to look like.'"

April 11, 2008 02:04:45 GMT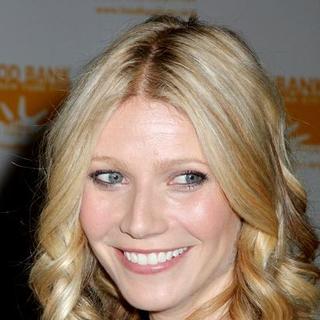 has come to denial when being asked about the supposed wedding of and . The actress insisted she didn't attend the much-covered nuptials despite reports to the contrary.

Paltrow was among the guests reportedly attended Jay-Z and Beyonce's wedding, took place Friday, April 4 at the hip hop mogul's New York apartment. She, according to reports, was seen attending the event alongside her singer hubby of music act .

April 10, 2008 09:26:56 GMT
Not being spotted having a romance with anyone recently, was reported to be dating a singer. The actress has been seen spending a lot of time together with folk-rock singer .

Natalie and Devendra have been spotted together in more than one occasions recently. On Tuesday, April 8, they were seen walking at the West Village while holding each other's arms. Then on Wednesday, April 9, both of them were caught again spending time together at a book store in Soho, N.Y.C.

April 10, 2008 08:45:22 GMT

and would become the next celebrity couple to marry later this year, should reports on the media outlets are to be believed. It's been claimed that Bardem has proposed to Cruz during a recent romantic vacation in France and they have been busy planning a wedding since then.

Bardem and Cruz's romance was first exposed in October 2007 when they were spotted "very touchy-feely" at the New York film festival early that month. "They held hands when they thought no one was watching, and she kissed his cheek, and he put his arm around her," a witness said at that time.