June 14, 2008 02:19:51 GMT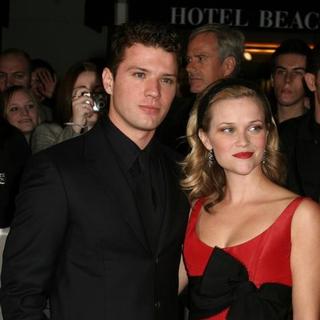 The divorce has been resolved and so and her former husband could feel relieved. The used-to-be husband and wife have resolved the remaining issues of their split, it has been reported.

Court papers filed Thursday, June 12 in L.A. Superior Court showed the pair, who separated back in 2006, had reached an agreement on finances and custody of their two children. "[The court finds] the parties have settled all their remaining issues in these proceedings," the documents read. Details weren't immediately available though.

June 13, 2008 07:46:23 GMT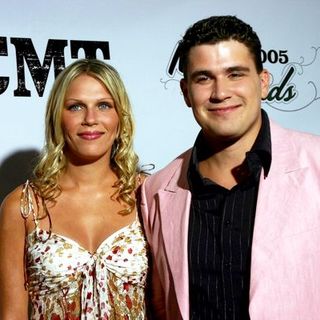 Child number four is on its way for American Idol season four finalist and his wife Ann Marie Kovacs. Confirming the good news, the country music singer told OK! "We're all excited about the new addition to the Gracin clan."

The due date of the forthcoming baby is not being disclosed though. No words as well on the sex of the baby.

June 13, 2008 07:23:20 GMT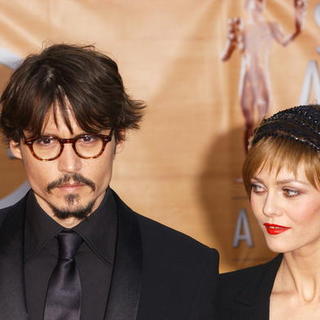 A denial comes from 's representative. The rumors have been denied that the actor will wed longtime partner this month.

Early last month rumors were abuzz that the couple and parents to two children have been planning to wed on June 14. It was claimed at that time that French singer Vanessa told Depp she'd like to get married.

June 13, 2008 06:57:10 GMT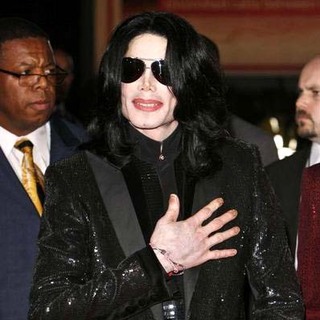 Is having no music project as of late, apparently attempts to channel his diverse inner creativity, partnering with Ed Hardy founder Christian Audigier to launch a new clothing line. Reports said the King of Pop and fashion designer will act as co-designers for the new line.

"It's still in the developing stages, but it's going to be big," a source told Life & Style Weekly. "This will be a major comeback for Michael. He's dedicating a lot of his time and money to this venture."

June 13, 2008 06:28:38 GMT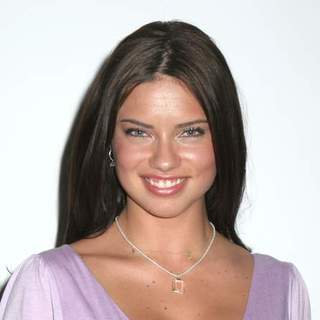 is now an engaged lady. The Brazilian supermodel has just been proposed by basketball star Marko Jaric. Confirming the couple's engagement, a representative for Marko tells People, Lima received an engagement ring Thursday night, June 12, on her birthday.

"He asked and she said yes. They are both incredibly happy and couldn't be more in love," publicist James Weir revealed. No wedding plans have been made public just yet.

June 13, 2008 04:46:21 GMT
Is itching for a comeback on television, reportedly has been pitching a reality show that would see her traveling the country searching for the next Nicole Richie, EW's Hollywood Insider blog has claimed. The site cited one exec who's heard about the project as saying the unscripted show "would take seven girls from across the U.S. and test their ability to achieve insta-fame."

Nicole then, with the help of a panel of judges, would "whittle down the competition in preparation for the live finale." The winner reportedly would be awarded her own reality show.

June 13, 2008 04:35:48 GMT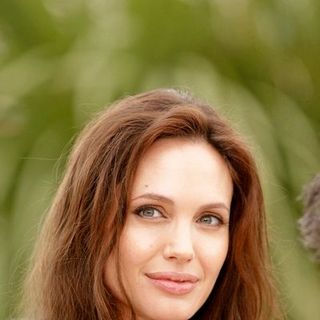 About to be adding twins into her ever-growing brood with longtime partner , has ended her three-year relationship with fashion house St. John. The very pregnant actress has been the face of the knitwear company since September 2005, but she will be ending her contact with the firm later this year.

Reported on that matter, Women's Wear Daily (WWD) claimed Jolie will be replaced by four up-and-coming models who have already been unveiled in the fashion giant's fall print advertising campaigns, shot around New York City by Mark Seliger. Unlike the black-and-white images of Jolie shot by Mario Testino, the campaigns will be much more colorful.

June 13, 2008 03:47:40 GMT

The on-off couple are on again. and his sons' mother are back together, for one more time. Caught up with Rolling Stone, the rocker revealed to the publication that he has reconciled with his ex-wife.

Rolling Stone visited rock band , for which Lee serves as its drummer, in their Hollywood rehearsal studio Wednesday, June 11. The music act was preparing for their summer CrueFest tour.

June 13, 2008 03:08:06 GMT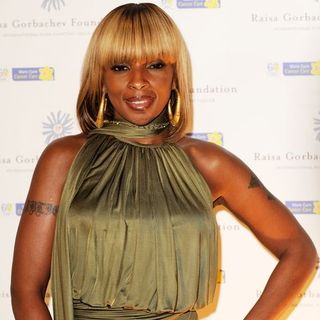 Is she or isn't she? has fueled pregnancy rumors in the wake of her postponed Australian concert. And while the R&B artist and her camp cited exhaustion as the reason for the canceled tour, rumors have been spreading like wildfire throughout Internet gossip websites that the cancellation might have something to do with her pregnancy.

Blige is currently touring the U.K. and initially planned to kick off her show in Perth on June 10. The tour supposedly includes several stops in Melbourne, Sydney, Brisbane and Auckland before finishing up on June 17 in Wellington.

June 13, 2008 02:34:28 GMT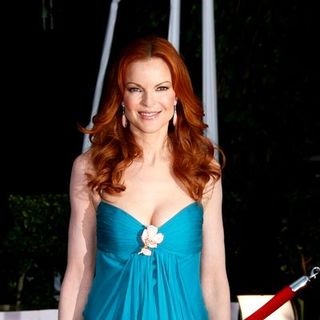 "Desperate Housewives" star was involved in a car accident on Wednesday afternoon, June 11 in Los Angeles, Access Hollywood reported. Her vehicle was reported to have sustained minimal damage and luckily she was fine.

Cross was driving her Lexus RX near Wilshire and Berry in West L.A. at around 2 P.M. when her vehicle collided with a sedan. Judging from then photos taken from the scene, the other driver's car sustained a significant amount of front-end damage.

June 12, 2008 08:39:55 GMT

Added fuel to the persistent romance rumors, and were snapped getting cozy outside a restaurant in Los Angeles on Tuesday, June 10. The rumored lovers said no single word though about their alleged love relationship.

Evans, an actor, is best known for his roles in such films, as "," "" and "Not Another Teen Movie." He currently is filming the science fiction thriller "" which is slated for a February 6, 2009 release date. He, as well, will be featured in this year's Vanity Fair "Movies Rock" issue.

June 12, 2008 08:04:13 GMT

Are waiting in anticipation for the arrival of their first child together, and his baby's momma Jaymes Foster reportedly are planning to add more babies into their clan. Do not want to stop at one, the American Idol alum and the 50-year-old music producer, who also is his best friend, are committed to have at least two children.

Used advanced In Vitro Fertilization (IVF) therapy to conceive their first child, who is due to be delivered August later this year, the pair have already frozen eggs and sperm so they can have a second baby next year, In Touch Weekly claimed. "Jaymes is due in August, so she'd like to conceive again next March," an insider told the publication. "That way, she would give birth in December 2009."

June 12, 2008 06:16:09 GMT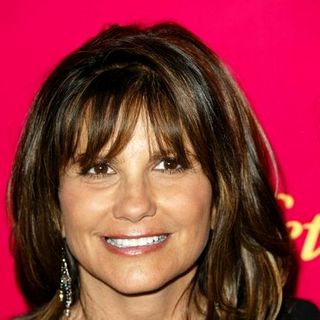 The memoir meets its release date, finally. The tell-all book which is written by ' mother Lynne Spears about raising the pop superstar and her younger sister will be released September later this year, the book's publisher Thomas Nelson Inc. confirmed to People.

"When Jamie Lynn got pregnant, it was put on hold," a representative for the publishing company told People. "Lynne never stopped working on it because she wants to express her love for her children and tell their stories through a mother's eyes."

June 12, 2008 04:55:24 GMT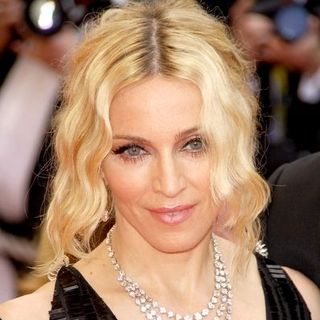 Christopher Ciccone, the brother of acclaimed pop singer , is writing a tell-all book about his sister. Publisher Simon & Schuster announced Wednesday, June 11 the book is slated to be released on July 15.

"Ciccone's extraordinary memoir is based on his life and 47 years of growing up with and working with his sister - the most famous woman in the world," the publishing house said in a statement. Simon & Schuster reportedly will put out a-first 350,000 copies of the memoir, which title is "Life With My Sister."

June 12, 2008 03:43:20 GMT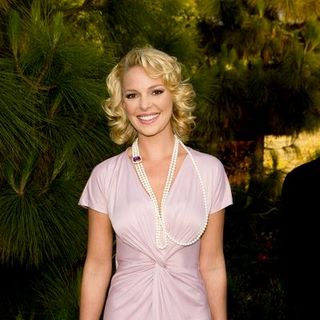 Won Best Actress at last year Emmy Awards, quits Emmy race, much to everyone's shock. The TV and movie actress has publicly pulled out her name from the annual awards' contenders list, put the blame on the writers of her hit TV show "Grey's Anatomy" for her withdrawal.

Has stated that she didn't seek a nomination because "Grey's Anatomy" failed to deliver the goods for an award-worthy performance, Heigl explained to the Los Angeles Times' Tom O'Neil for his blog Gold Derby, "I did not feel that I was given the material this season to warrant an Emmy nomination and in an effort to maintain the integrity of the academy organization, I withdrew my name from contention." She furthermore added, "In addition, I did not want to potentially take away an opportunity from an actress who was given such materials."