December 04, 2008 07:39:07 GMT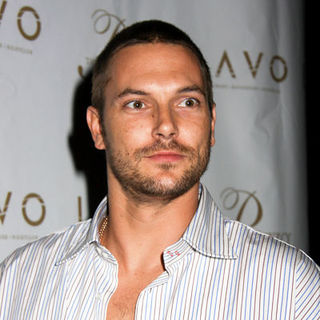 ' former husband has an exclusive tell-all interview with People, during which he reveals his side of the story about marrying the pop superstar. He talks about everything, from his first meeting with her and his happiest memories of their marriage, to the joint custody of their sons; Sean Preston and Jayden James.

"I met her at a club in Hollywood, Joseph's," the so-called wannabe rapper tells People at the beginning of the interview. "Our eyes met and that was it. We just hit it off right away. I learned real fast how much of a whirlwind the press and everything was."

December 04, 2008 06:38:10 GMT

rocked her 27th birthday with a circus-themed birthday bash at trendy club Tenjune in New York City on Tuesday night, December 2. Joining her at the star-studded party among others were , , , , and supermodel . Her manager Larry Rudolph and mother Lynne Spears were in attendance too.

To tie into the release of her sixth major studio album "", Britney had Tenjune being transformed "into a giant circus tent, complete with a hot dog stand and popcorn and cotton candy machines emblazoned with her name," it has been reported. What's more, there were also a man on stilts and jugglers outside the building.

December 04, 2008 05:13:57 GMT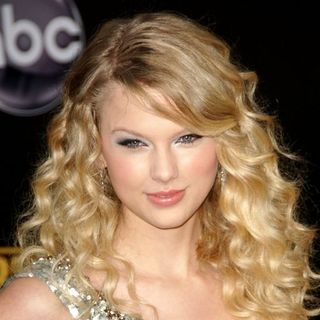 In a brief interview with MTV News during a break of the rehearsal for the Grammy Announcement Concert on Tuesday, December 2, shared her plans to have a birthday party with her band and crew when she turns 19 years old next Saturday, December 13. She also opened up about her wish list, which included a new glasses as a replacement for her broken one.

"I'm so excited," so she said about her upcoming big day. "I'm turning 19. ... It's not 18; it's not 21. But it's going to be fun. It's the last year of my teens." To mark the day, she revealed she's been planning to hold a combination party, birthday and holiday, telling MTV News, "I am having a party with my band and my crew. A year-end, you-guys-are-awesome party."

December 04, 2008 04:14:47 GMT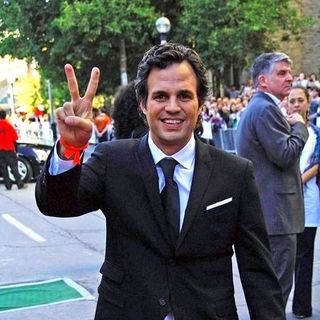 A publicist for has confirmed the actor's brother, Scott Ruffalo, is fighting for his life after being shot in the head in Beverly Hills early Monday, December 1. No record on the name of the hospital where he is treated.

Scott, 39, was found in critical condition at his apartment with a gunshot wound to the head. Beverly Hills Police confirmed the incident, claiming it as "suspicious", reasoning that the events leading to the incident remained unclear. But they have not yet determined if the shooting is a crime or not.

December 04, 2008 03:21:36 GMT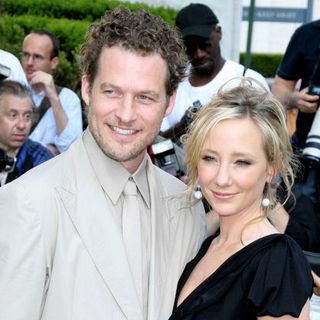 Celebrity lovers and James Tupper are expecting their first child together, reports as being informed by the actress' representative. "They are thrilled," the representative says in a statement.

No record on how far along Anne's pregnancy is. Her delivery date also hasn't been disclosed.

December 04, 2008 02:39:56 GMT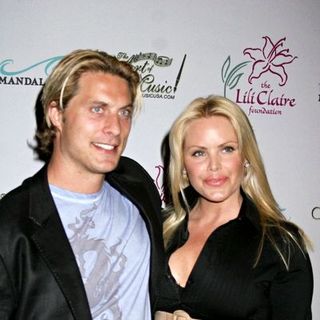 A baby girl has been born for actress and her husband, NHL hockey player Cale Hulse. The newborn baby, named Stella Monroe Hulse, was born on Wednesday, December 3 in Scottsdale, Ariz. She weighed 7 lbs. 3 oz. and was 20 1/2 inches long at time of birth.

Jerry Shandrew, a representative for Gena confirmed the baby's birth to , stating "Mom and baby are both healthy and doing very well." Jerry added, "The whole family is very excited to welcome baby Stella home".

December 04, 2008 02:16:37 GMT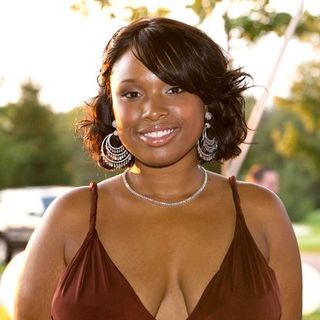 's estranged brother in-law William Balfour has, on Tuesday, December 2, been officially charged with three counts of first-degree murder in . He, additionally, was also charged with one count of felony home invasion. The handing down of the formal charges has been confirmed by Tandra Simonton, spokeswoman for the Cook County state's attorney's office.

Meanwhile, William's attorney Joshua Kutnick testified he has talked to his client who insists he is innocence in the case. "It is scary as hell; he's charged with terrible crimes that he adamantly contends he's not guilty of," Joshua said in a statement. "He's exhibited to me, at least, the patience to let the process unfold."

December 03, 2008 08:00:17 GMT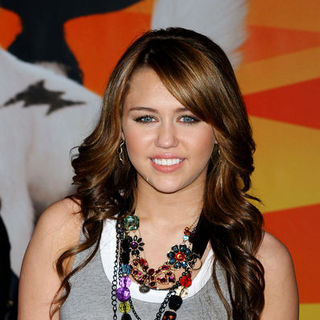 gives her fans an exclusive peek at her family's farm in Nashville, Tenn. In the video, featured after the jump, she and her singer father take a walk along their property, pointing to several objects that remind them of their old days when the actress-singer spent her childhood in the area. Joining the father-daughter duo is the family's dog.

The footage, shot on November 23 last year, bears the statement that read the farm has become "the heart of the Cyrus family." Besides, it also features Billy Ray telling the camera, "Every place out on the farm, she had a name for it. Like the big rock down there is the Snake Rock and Stairway to Heaven is where the moss is. Buckeyeland is where all the buckeyes are. Every place had a name" when speaking of Miley.

December 03, 2008 06:53:24 GMT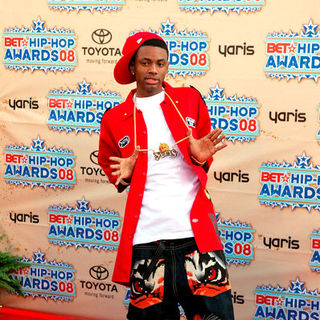 Hip-hop artist will take some time off from recording his upcoming LP to take part in the yearly Toyz N Da Hood charity event, which donates holiday toys throughout Atlanta during the month of December. Offering a helping hand, he will on date 19 later this month help hosting the annual event at Atlanta's Walmart, located on 6149 Old National Highway. There he will help with gifts, and sign autographs and copies of his latest music effort, titled "".

Participating on the 6th annual toy drive, Soulja expresses his gladness, saying "It's all about putting smiles on kids' face this holiday season. I'm happy to do anything I can during these hard economic times to make a kid's holiday season a little brighter. " He then recalls his old days before he became famous, revealing "Growing up I didn't have much, so I can relate to these kids and know how important it is to them. To see how excited they get when we donate all these toys is worth anything I can do to make that possible."

December 03, 2008 04:27:30 GMT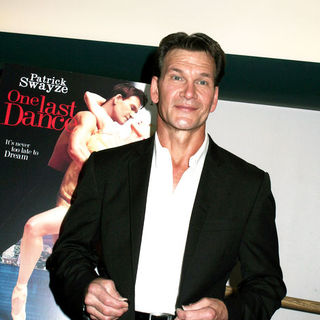 has issued an exclusive statement to People, hitting back against the mounting Internet reports claiming he is near death as . Despite media outlets' claim that he has already said goodbye to family and friends, he insists he responds well to treatment and has been "winning" the battle with the disease.

"Pancreatic cancer is an aggressive disease and from the moment I was diagnosed, I knew I was in for the fight of my life. It's a battle, and so far, I've been winning. I'm one of the lucky few that responds well to treatment," so he says in the statement. "It's upsetting that the shoddy and reckless reporting from these publications cast a negative shadow on the positive and good fight I'm fighting. For me, my family, and those close to me, it amounts to downright emotional cruelty. That makes me angry when hope is so precious."

December 03, 2008 03:40:40 GMT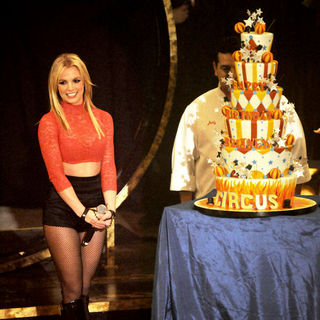 Birthday girl got birthday greetings from celebrity friends, including , , and , during her live appearance on "Good Morning America" on Tuesday, December 2. She was also presented with a six-tier cake made by Buddy Velastro of Carlo's Bakery.

Hugh, who has just been named People's 2008 Sexiest Man Alive, sang "Happy Birthday" for Britney and he also blew a kiss for her in a video aired during the TV show. As for Reese, beside wishing the pop star a happy birthday she also praised her as a "great" person. Taylor admitted in the video that she is a big fan of Britney and feels optimistic about her new album "", which hit the U.S. market that day. Britney's birthday cake, meanwhile, was also decorated with circus stuff to match up her circus-themed performance on "Good Morning America."

December 03, 2008 02:37:43 GMT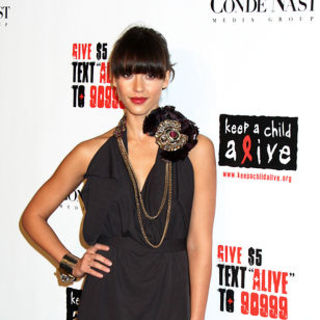 The saucy pictures of for 2009 Campari calendar have been all over the web. The pics, shot by top photographer Mario Testino during a multi-day photo shoot in Malibu, Calif. earlier this year, see her showing off her post-baby body by posing in a form-fitting black swimsuit and evening attire.

"All the clothes were very cool. They're young, sexy and fresh," Jessica told the press about the outfits that she had to wear for the photo shoot. "I'm usually walking around in comfy clothes with a baby on my arm and it's nice to dress things up and feel sophisticated, sexy and surrounded by so much beauty. It was all very chic, but still young and cool, my favorite combination!"

December 03, 2008 02:02:56 GMT

and have added fuel to the persistent circulating rumors claiming they are dating as they've been spotted lunching together. The rumored lovers were photographed enjoying a lunch date at Three Square Bakery on Abbot Kinney Boulevard in Venice, Calif. on Sunday, November 30.

Both Robert and Camilla wore casual outfits. In that can be seen on Celebuzz, both of them were all laughing during the outing. According to reports, the actor even assisted Camilla in opening and closing her car's door.

December 02, 2008 08:25:52 GMT
Lee Ryan, the former member of boyband , and his fiancee Samantha Miller have welcomed the arrival of their first child, a baby boy. Celebrity Baby Blog reports the pair named their newborn son Rain Amethyst Lee. He weighed in at around 8 lbs. His birth date hasn't been disclosed though.

Lee Ryan revealed during his 25th birthday in June this year that he had impregnated Samantha Miller, his fan. At the same time he also confirmed he planned to wed her soon. The confirmation sent shock to Lee's friends and family.

December 02, 2008 06:49:34 GMT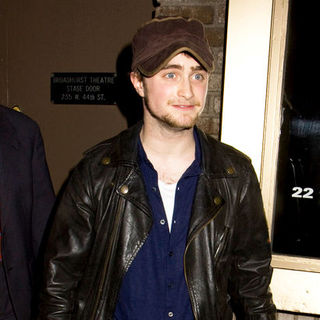 Portraying the character of Alan Strang in stage play "Equus", finds the nude scene he has to do in front of the audience as "never be the most comfortable thing." To James Lipton on Bravo's Inside the Actor's Studio, he says "Personally, not my thing. For some people it's great! But not for me" when referring to his nude scene on the Peter Shaffer's play.

And to overcome the apprehension, as he revealed to James, he trained for 18 months to make sure his body was built up for the role. He, moreover, also worked with a vocal coach. "I got kind of fit because I knew I'd be appearing naked," he confessed. "The play was there to do. Someone had to do it. If you take the job, you take everything that comes with it."