February 25, 2009 03:02:42 GMT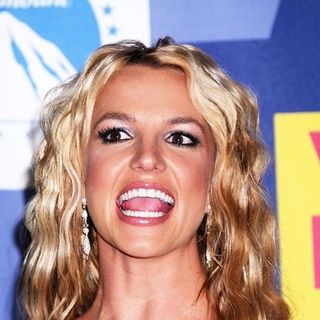 Becoming a hot topic concerning her planned world tour, is said to have been "obsessed" to find herself a new boyfriend before she kicks off the tour on March 3. "She looks around and sees other women her age in successful relationships and says to herself, 'Why can't that be me?' Finding a man she can love is becoming an obsession for Britney," a source tells Heat magazine about the pop singer.

"Britney really wants to get her life back on track. She has her family around her and a couple of assistants, but no one to really share things with," the source continues. "I think Britney would be happier living in a trailer park, looking after her kids and working as a hairdresser as long as she had a guy by her side who really loves her."

February 25, 2009 02:27:05 GMT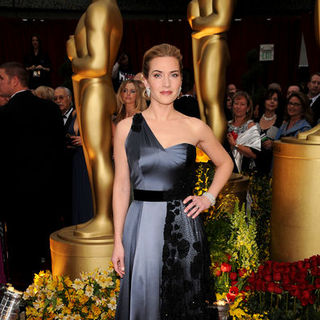 won't shed her clothes off for Playboy as she isn't interested in the offer that the men's magazine's boss Hugh Hefner has made. Despite the fact that she has regularly stripped off for her movies, naming some are "Titanic" and "," the Oscar-winning actress doesn't think she's sexy enough to grace the cover of the publication.

Hefner recently was quoted as expressing his desire to have Winslet posing naked for his magazine, saying "There's no question we would be interested in Kate. It's a competitive market, more than it used to be, so she would be a most welcome addition in our pages." But, a spokesperson for Winslet has confirmed, "This is not a proposal that would interest her."

February 25, 2009 01:52:13 GMT

Longtime lovers and have called off their engagement, US Weekly confirms in an exclusive report on its site. "The relationship had run its course," the publication cites an insider as claiming. "It's completely amicable, and they are remaining friends."

For the time being, both Fox and Green are "focusing on their careers," the insider adds. More details on the pair's split are exposed on the new issue of , going on sale Wednesday, February 25.

February 24, 2009 09:15:22 GMT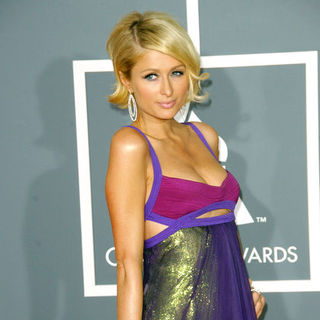 Rumor has it, is jealous after seeing the picture of her ex-boyfriend getting up close and personal with singer on Valentine's Day, and so she is determined to win him back. "Paris still has very strong feelings for Benji and seeing those pictures has really hurt her - especially as they were taken so close to her birthday. She is determined to get Benji back and she is not going to let anyone or anything stand in her way," an unnamed source reveals.

Paris Hilton and Benji Madden began dating in February 2008. They broke up in November the same year, and the hotel heiress has claimed their busy travel schedules as the trigger of their separation.

February 24, 2009 08:27:16 GMT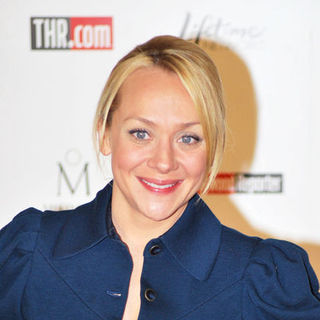 is pregnant with her second child with actor husband Jason Packham, the actress-comedian herself exclusively reveals to Life and Style. "Jason and I are so excited to be expecting our second child, a boy, this summer," so she says when expressing her joy over her forthcoming child.

Having her second pregnancy being written into the storyline of her TV series "," Nicole gushes, "I couldn't be more proud to be an actor working for such a wonderful group of women at Lifetime. They have been incredibly supportive, and we are looking forward to the viewers coming along for the ride with us." In addition to the baby boy she is carrying, Nicole and Jason also have another son, named Dashel Pierce Packham, who was born in May 2007.

February 24, 2009 07:57:55 GMT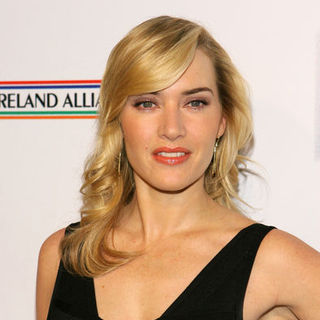 Playboy's boss Hugh Hefner has expressed his willingness to have Oscar-winning actress to pose naked for the men's magazine. "There's no question we would be interested in her," so he is quoted as telling Metro, adding that "it's a competitive market, more than it used to be, and certainly Kate Winslet would be most welcome in our pages."

In addition to Winslet, Hefner also would love to have popstars and featured on Playboy. He even praises Cole as "more attractive" than Allen. Nevertheless, no comment just yet from either Winslet, Allen, or Cole regarding Hefner's offer.

February 24, 2009 07:20:45 GMT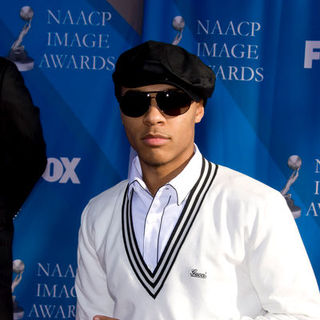 joins the range of celebrities who comment on and 's battery case, saying both of them "just need their space and ... need to deal with it." Moreover, Bow Wow also urges the media to stop exposing the music stars' alleged altercation because it will only make it harder for them to deal with the whole situation.

"I've been in a high profile relationship before and I know how it feels when everybody's in your business. It just puts more pressure. And the only way they're going to get over the situation is just to let them deal with it," Bow Wow told OK! magazine while promoting his new album "" at Planet Hollywood Times Square in N.Y.C. on February 23. "And that's what I really want to do. I'm praying for them both," he added.

February 24, 2009 06:46:44 GMT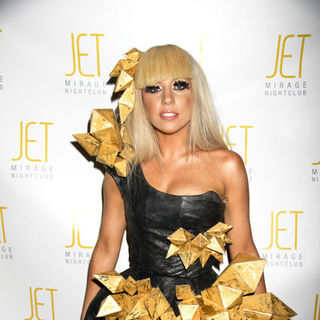 Nowadays music star claims she and aren't far different as they have lots of things in common. Comparing herself to the pop diva, GaGa tells The Times that she and Madonna share an "artistic intuition" which allows them to predict what is coming next.

"I think what Madonna and I share is that we are both fearless. We both have a lot of nerve," so GaGa boasts. "We're both Italian-American women, we both started out in the New York underground scene - and we both became famous when we dyed our hair blonde," GaGa goes on gushing.

February 24, 2009 06:00:39 GMT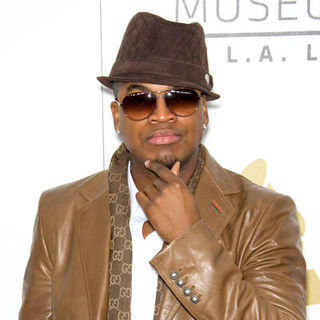 R 'n' B singer claimed he has spoken to following her much reported alleged altercation with and said the songstress is okay. "I spoke to Rihanna. She says she's fine. She didn't go into detail about what happened. I understand it's a painful situation; I didn't push," so he told MTV News on Monday afternoon, February 23.

Furthermore admitting that he has seen the picture of Rihanna's bruised face post Chris' attack, which was made public by TMZ last week, Ne-Yo commented, "That just really - that hurt me to my heart, man." Though so, Ne-Yo insisted he wanted to talk to both Rihanna and Chris first before offering further comment on the issue.

February 24, 2009 04:28:58 GMT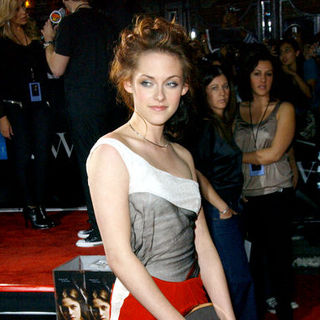 Featured as the cover girl of Nylon Magazine's March issue, opens up in an interview with the publication about her relationship with rumored boyfriend . "It's just totally false...Rob and I are good friends," so says the "" leading actress concerning the mounting and persistent rumors of her dating the British actor.

"Rob and I are good friends," Kristen insists, adding that "We went through a lot together, so we feel very close. But if we go out in public, every little detail is scrutinized, like the way I stand next to him." She goes on to dish, "and it's like, I know the guy really f***ing well. It's only natural that we sort of lean on each other, because we're put in the most f***ing psychotic situations."

February 24, 2009 03:45:32 GMT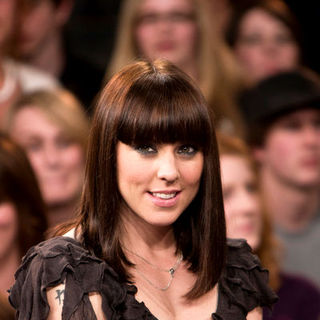 English singer-songwriter and TV personality has given birth to a baby girl on Sunday, February 22 in London. In a brief message on her official site, it is confirmed that the so-called Sporty Spice and her newborn daughter, named Scarlet Starr, "are doing fine."

Scarlet, as written in the message, weighed 8 lb 3 oz at time of birth, at 4.10 P.M. The baby girl is Melanie's first child with her boyfriend of more than six years, Thomas Starr.

February 24, 2009 03:10:05 GMT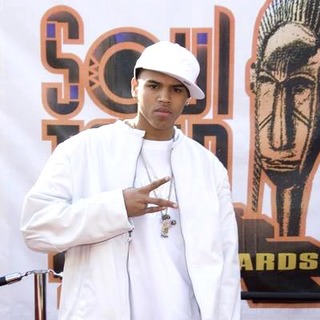 The New York Post's Daily News gossip section reported that has sent , who turned 21 years old on Friday, February 20, pricey birthday presents. Among the items he gave her were a diamond bracelet, necklace and iPod Touch. Greater than that, Chris' mother has been said to also give Rihanna a lavish bouquet of flowers.

"Chris called Rihanna to wish her a happy birthday," an insider informed the gossip section. "He's absolutely trying to get back into her good graces. He knows he's very much in the doghouse right now, and is doing everything he can to show her how sorry he is."

February 24, 2009 02:35:41 GMT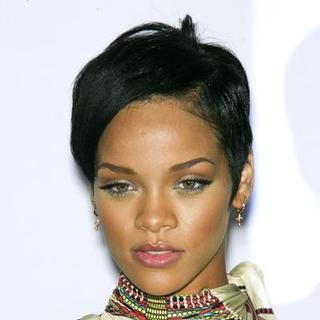 Avoiding media spotlight since her alleged altercation with has been exposed by the media, still had a birthday party after all, celebrating her 21st birthday in style by going to a movie with friends and partying. "She looked beautiful. She was wearing glasses, so you couldn't see her eyes, but she looked fine to me," Life and Style quoted an eyewitness as claiming.

"Rihanna, accompanied by some pals, first went to an early showing of 's '' in Santa Monica," the eyewitness continued. After watching the movie, the singer and her companions hit up the Hollywood Hills for a birthday party. "People were scrambling at her feet to make sure her every wish was granted. There was birthday cake, champagne, you name it!" a party guest testified.

February 24, 2009 01:59:26 GMT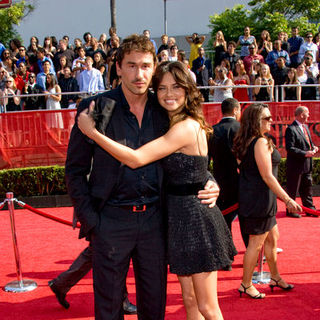 It's official, has married her basketball player fiance Marko Jaric. The couple eloped in a small, private civil ceremony in Jackson Hole, Wyo., on February 14.

"We are so excited about our future together," Lima exclusively told People of her and Jaric's feelings over their wedding. "And we are really looking forward to a big romantic wedding this summer with all of our friends and family," the supermodel revealed further.

February 23, 2009 08:59:17 GMT

Alleged lovers and have been spotted having a lunch date recently. A footage showing the two entering the same SUV has been featured on oceanUp, but the exact date on when the video is taped is not included.

Camilla is taped at the beginning of the video standing on the sidewalk. She is seen wearing a blue top which is paired with black pants. A guy, wearing all-black outfits and a sunglasses, is seen standing next to her. Both of them are seen talking to each other.