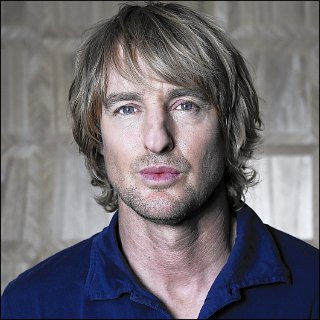 Profile
---
Famous as :
Actor

Birth Name :
Owen Cunningham Wilson

Birth Date :
November 18, 1968

Birth Place :
Dallas, Texas, USA

Claim to fame :
As Roy O'Bannon in "Shanghai Noon" (2000)


Biography
---
by AceShowbiz.com
---
Known for his offbeat acting style and improvisational abilities that he often contributes in the movie he stars in to highlight the project itself, Owen Cunningham Wilson certainly has delivered a kind of rare quality to make him always be a special actor in the eye of every moviegoer. The second son of an advertising executive named Robert Andrew Wilson and photographer Laura Cunningham, this charming performer was born on November 18, 1968 in Dallas, Texas where he admitted spending most of his early life as a troublemaker, raising a lot of havoc not only in his family, but also at school which cost him being expelled from St. Mark's School of Texas in the tenth grade. Thankfully managed to finish his study at New Mexico Military Institute in Roswell to enroll in the University of Texas at Austin, it was during this college period that his life began to change its direction upon meeting a philosophy student named Wes Anderson, a Houston native who is one year his junior.

Finding out that they clicked to each other, especially in writing, the twosome then enthusiastically worked together to create a screenplay which thus was transformed into a short feature entitled "Bottle Rocket" (1993) starred by Owen himself and his younger brother, Luke Wilson. With the recommendation of the flick's producer also Wilsons' family friend, L.M. 'Kit' Carson, the picture satisfyingly attracted noted producers James L. Brooks and Polly Platt when it was screened at Sundance Film Festival held in the same year, leading the young team to receive a $5 million grant to make a full-length version of it for Gracie Films. Released by the year 1996, the film delightfully turned out to be a critical success despite its poor commercial result and so prompted Owen to head for Los Angeles accompanied by Luke, Wes, also his older brother, Andrew, to commence his journey of developing a fine career in the entertainment industry.

Afterwards landed a bit part in Jim Carrey's 1996 vehicle of "Cable Guy", this attractive blond guy slowly yet persistently worked on his path through various big screen projects for the rest of 1990s, like "Anaconda" (1997), "Permanent Midnight" (1998), "The Haunting" (1999), plus "The Minus Man" (1999) which placed him to enact opposite singer Sheryl Crow. Subsequently let themselves to be involved in the whirlwind love relationship, the couple sadly decided to separate in 2000 much ...