April 26, 2012 08:10:26 GMT
The Marvel Studios President of Production admits that the Earth's Mightiest Heroes film is made to make people laugh, saying that he always 'wanted this movie to have a particular sense of humor.'

---
Marvel Studios President of Production Kevin Feige has responded to some early reviews which suggested that "" is "too comedic" for a superhero movie. Admitting that he hasn't read about the criticisms, Feige explained that the Earth's Mightiest Heroes movie was indeed created to make people laugh.

"I think it's very important. We want to see the audience wrapped in laughter, cheers," Feige told Italian site Comicus, as translated by Comic Book Movie. "That's why we made the movie. I haven't read those complaints yet but we have always wanted this movie to have a particular sense of humor."

"We think it allows a broader audience to enjoy it," Feige, who also serves as a producer for the highly anticipated movie, added. "It's like it works in real life: you have to get to the audience's heart through humor, laughter."

During the chat, Feige also discussed how much the Ultimate Universe influenced the story in "The Avengers". He explained, "The Ultimates was an amazing reinvention of The Avengers."

"Mark Millar and Joe Quesada sat down more than ten years ago and said, 'If we had to reinvent The Avengers universe today what would we do? How would we change it?' so they were asking and answering the same questions we always do when we have to start to make a movie."

"And they changed Nick Fury from an old World War II man to basically. We really liked that version. I must say also some interactions between Black Widow and Hawkeye was directly inspired by The Ultimate, and maybe some other characters, but the spirit and the heart of it is in the very original portrayal," Feige said.

As for the villain, Feige opened up that Loki was the only one that crossed his mind when the movie was first pitched. "Loki was always the one we knew would do a big villain portrayal in The Avengers, particularly because it was the character in the very first Avengers comic-book in 1963, who caused trouble and made the Avengers sort of join up against him," he explained.

"So we loved that. Just we had written a few other characters in early drafts, not very famous Marvel characters but few others working on the side of Loki, but it just became too much," the producer continued. "There are a lot of people in this movie already. But we have started to think about who the villain could be in the next, future movie."

Starring as Captain America, as Iron Man, as Thor, as Nick Fury, as Hawkeye, as Black Widow, as The Hulk and as Loki, "The Avengers" will make its way out onto the U.S. theaters on May 4.


© AceShowbiz.com
Browse
The Avengers Pictures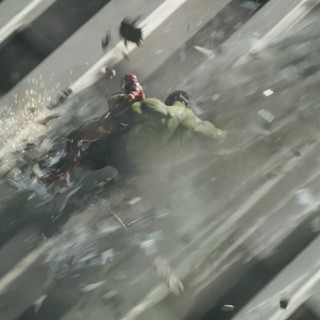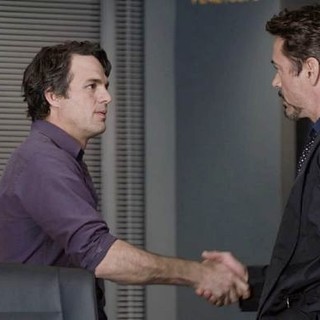 ---
---
---