News
>
Music News
March 22, 2008 02:59:11 GMT

Chicago rapper who is on the verge of releasing his debut album has first spawned a music video for his song "Do That There". This would be the single that is lifted as the first from his Summer album "".

Berg, who is also known as the featured singer in 's hit single "Sexy Can I" has in 2007 released an EP titled "" that peaked at #32 on Billboard Hot 200. The 21-year-old is signed to Koch Records and has collaborated with stars like , , and .

News
>
Celebrity Gossip
March 22, 2008 02:36:11 GMT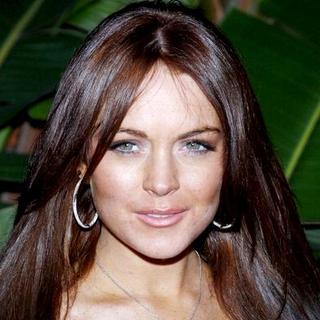 Though tabloid reports suggest otherwise, isn't the star of the sex tape photos circulating the Internet after all. Her ex-boyfriend Calum Best, on the other hand, also dismissed reports that he was the guy on the tape.

Lindsay found herself at the center of a sex scandal Thursday, March 20 after British newspaper The Sun published images from the Internet video, claiming the footage showed her performing oral sex on British former fashion model turned celebrity, and television personality Calum Best, who she dated briefly in 2007. The images were supposedly captured on Best's cell phone.

News
>
Music News
March 22, 2008 02:31:40 GMT

Two major Hip-Hop icons have teamed up to collaborate in '', the last of 's trilogy album. After citing those like , , and to be among others who are in his album, Wayne also announced that is also inclusive.

West has been to be contributing in the production panel, but Wayne added recently that he is also featured in some tracks. In an interview with DJ Semtex, Wayne revealed that West will appear on three tracks that will also feature Jim Jonson, and Deezle. "The first time, Kanye came and brought me 5 joints. The next time he came and gave me a CD with 15 joints on it. I had to tell him, hold on, please stop," Wayne said jokingly. "On the album Kanye has a good three (songs) but in the files he has about twenty."

News
>
Celebrity Gossip
March 22, 2008 01:57:08 GMT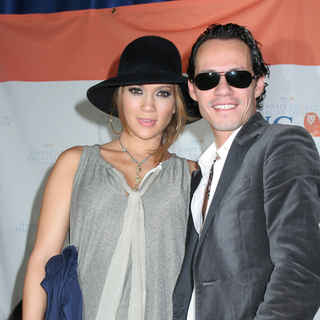 introduced her newborn twins, Max and Emme, to the world on the cover of the latest issue of People Magazine. The cover reads "TWIN BLISS, WORLD EXCLUSIVE, Intimate photos at home (and in the nursery!) with Jennifer Lopez, and babies Max and Emme."

Besides the exclusive cover, the special edition of People also features 12 pages of photographs of the children and their parents, taken at their Long Island home. In addition to all, Lopez and Anthony also had an exclusive interview Peter Castro, with whom they discussed such issues, as the pregnancy, Lopez's weight gain to rumors of infertility.

News
>
Movie News
March 21, 2008 04:14:05 GMT

Lion's Gate Films has announced an eBay charitable auction for several exclusive "" posters signed by , , , , Jennifer Lewis, , Tamela Mann, and . All the money raised will be donated to the Elizabeth Glaser Pediatric AIDS Foundation.

Along with the studio certified posters signed by the cast and filmmakers, the winning bidders will receive a signed letter verifying their authenticity. The letter will be signed by Erika Schimik, Lion's Gate Senior VP, on behalf of the company.

News
>
Music News
March 21, 2008 03:26:59 GMT

, a 21-year-old singer / songwriter has just released her music video for single "Everyday (When Will You Be Mine?)", the first single taken from her album "". Labeled under Hear Music, a label launched by Starbucks Entertainment and Concord Music Group in 2007, the debut album will be released on April 15, 2008. It features a stunning mix of contemporary pop and old-school, horn-drenched R&B, all anchored by McRae's rich, soulful voice.

"Hilary has a great soulful sound and we are excited to play a significant role in the launch of what will be a long and successful career," said Ken Lombard, president of Starbucks Entertainment who oversees Hear Music. "Hear Music has a strong belief in fostering the talent of quality musicians and we believe we've found a gem in this artist."

News
>
Music News
March 19, 2008 09:53:42 GMT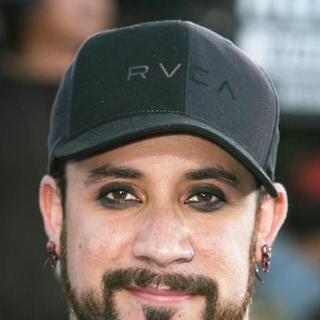 One piece of , A.J. McLean has announced that he will go solo like his band mate Brian Littrell. McLean has even put tickets on sale for two sneak-preview of his solo concerts in Los Angeles on Sunday, March 23 and Monday, March 24 at Anaheim's House of Blues and L.A.'s Sunset Strip respectively.

His manager Eric Podwall confirmed to People that McLean is going solo, stating, "After 13 years with the Backstreet Boys, and 75 million records sold worldwide, A.J.'s excited to take a step out on his own and present his music, in his style. He's excited to connect to his fans on a one-on-one basis at smaller venues - something you can't do in large arenas - and to give them a taste of some of the music that will appear on his first solo record later this year."

News
>
Movie News
March 19, 2008 09:43:02 GMT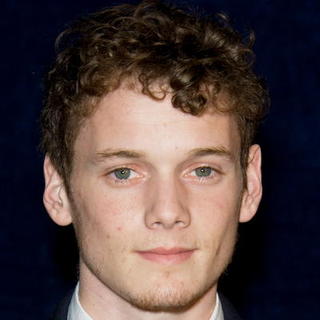 The actor who depicted the lead character in comedy film "" is being reported to possibly star in "". According to Hollywood Reporter, the 19-year-old actor has been negotiating to take the role of Kyle Reese who has been described to be the father of the lead character John Connor in the original film.

If indeed being tapped as one of the cast, Yelchin will be playing the teen-version of Reese. He will also star in the action thriller film alongside and . Still, Hollywood Reporter noted that whether Bale who played John Connor and Yelchin would meet in a scene has yet to be known.

News
>
Music News
March 19, 2008 09:16:36 GMT

's tenth album that is aptly titled "" has gotten its U.S. release date. The album that was released in other parts of the world in November last year will be released Stateside on April 1, just two weeks before releases her also highly-anticipated album "".

For the U.S. version, Minogue will revamp it with a different version of the track "All I See" that features a guest spot by New York rapper . The remaining of the tracks will be similar to the U.K. version, including the spawned singles "In My Arms", "2 Hearts" and "Wow". Set to be the lead single in U.S., "All I See" will be serviced to American radios on March 25 and performed during a guest appearance on The Show on April 3.

News
>
Movie News
March 19, 2008 09:08:43 GMT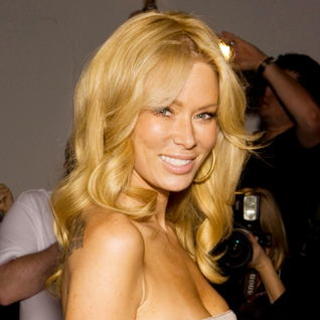 The former porn star will showcase her acting skills in the upcoming horror comedy film "". According to press release, the PETA activist is going to appear in the film as a stripper who has been infected with a virus and turned to be a zombie.

Jameson will be seen starring alongside and her wrestler boyfriend . In the film that has completed its production, the 33-year-old acted under the direction of helmer and screenwriter Jay Lee.

News
>
Movie News
March 19, 2008 08:42:15 GMT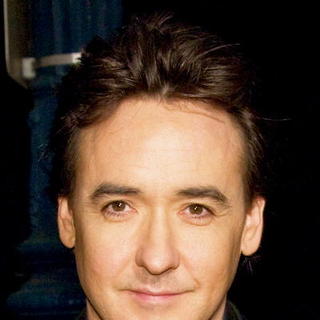 As the period drama film "" was not allowed to film in China, it has been said that the shooting of the film starring the "" star will be moved to another Asian location. According to Variety, the Weinstein Company's drama has been set to be relocated to Thailand as well as Britain.

On the relocating, the production house's co-owner Harvey Weinstein revealed that Thailand wasn't the studio's first pick for the re-location as the studio has considered other Asian locations including Hong Kong. "Hong Kong doesn't have the colonial era setting we need; it is difficult to find a building here less than 50 stories high," explained the movie executive. "So we will be going to Thailand and, believe it or not, England."

News
>
Movie News
March 19, 2008 07:28:56 GMT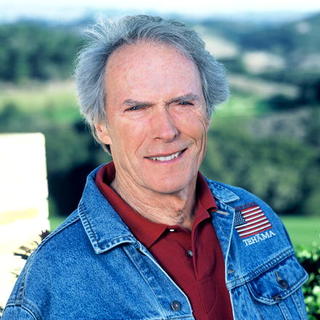 The acclaimed filmmaker is going to step back in front of the camera with Warner Bros. Pictures' new project entitled "". According to Variety, beside starring in the film, the "" helmer will also tackle the role of the film's director.

Eastwood's involvement in the movie was revealed on Tuesday, March 18 when the studio gave the film its release date schedule. Him starring in "Torino" marked his first time return on screen after his last appearance in "" with and . Though he might have to polish his acting skills for this role, there will be no doubt on his directing skills as the 77-year-old has won two Academy Award statuettes for his direction in "Unforgiven" and "Baby". Additionally, he has just done helming "The Changeling".

News
>
Celebrity Gossip
March 19, 2008 07:19:13 GMT

gets his own Converse shoe. The late musician is about to be commemorated in a series of shoes created by the footwear manufacturer which has been making shoes since the early 20th century.

Converse's Cobain-inspired shoes will feature the music legend's name, lyrics, writing and signature. The shoes, moreover, will also feature select drawings and writings first published in 2002's Journals scrawled on them.

News
>
Music News
March 19, 2008 06:52:10 GMT

Finally, a title is revealed for 's fourth album that is due June 17 via Capitol/Parlophone. To RollingStone.com, frontman revealed that it would be called "" which means "Long Live Life" in English.

Martin was inspired by Mexican artist Frida Kahlo in naming the album. Frida who has also been depicted in a movie played by , endured a painful life after she was diagnosed with polio and had a traffic accident when she was only 18. "She went through a lot of shit, of course, and then she started a big painting in her house that said 'Viva la Vida,'" Martin explained. "I just loved the boldness of it."

News
>
Movie News
March 19, 2008 06:39:00 GMT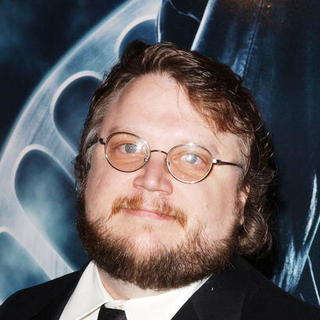 Though Guillermo Del Toro has been rumored to be tackling another adaptation from J.R.R. Tolkien's novel, "The Hobbit", for quite some time now, he has yet to be announced as the helmer of the project. Talking to TheOneRing.net, the director of "Lord of the Rings" trilogy confessed that he is still in negotiation to take the important role in the two films installment.

The Academy Award-nominated director revealed that he is currently in talks when he kindly refused to give detailed information about the New Line Cinema's movies. "At this stage anything I say is of no consequence for I am not yet signed to do 'The Hobbit'," he commented. "Negotiations advance but are still ongoing." Further, he mentioned that he is still busy with his research on Tolkien's works as he wanted to bridge up gap in his reading of the material related to Middle-earth.