News
>
Movie News
August 09, 2008 06:44:26 GMT

A remake of Sean S. Cunningham's 1980 classic horror movie, "" was shot in Texas and during the filming period, Reelz Channel has paid a visit to the set. On Friday, August 8, Reelz's "Dailies" has exposed the on-set video report from the visit showing both behind-the-scene footages as well as interviews and now, the video has leaked out.

In this new behind-the-scene video, fans can see footages when the crew are filming for several scenes. They can also check out the interview with the Jason Voorhees' depicter, Derek Mears, the cast ensemble, such as and , and the film's producer Bradley Fuller where they talk about the experience working for the film as well as the remake itself.

News
>
Music News
August 09, 2008 06:20:40 GMT

The 2008 Beijing Olympic Games was officially launched yesterday August 8 with a spectacular ceremony that includes a duet performance by and Chinese singer Liu Huan. The event that was held at the National Stadium of the China's capital, witnessed the international collaboration of "You and Me" that becomes the official theme song for the game this year.

"You and Me" was specially written for the occasion by France-based Chinese composed Chen Qigang. Brightman and Huan ascended a gigantic Globe representing the world to perform the song. "Being up there was one of the biggest thrills in my life," Brightman commented after the performance. Huan added, "I think the show has succeeded in sending the message ... communicating with the world in harmony."

News
>
Music News
August 09, 2008 06:12:48 GMT

After being mocked by host of MTV Video Music Awards last year for her awful stage act, Pop singer has apparently decided to not take it too personally as she will be in a commercial ads scene for this year's MTV show promotion. This week, the singer has been working on a video shoot taken in Hollywood Paramount Studio along with a British comedian , who will be hosting the show on September 7.

As , Britney's single "Piece of Me", taken from her 2007 album "", will compete with 's "I Kissed a Girl", 's "Take a Bow", 's "Touch My Body", and ' "No Air" for Best Female Video in this year's MTV annual show. She will also battle , , Panic! At the Disco, and for Best Pop Video prize.

News
>
Celebrity Gossip
August 09, 2008 05:05:19 GMT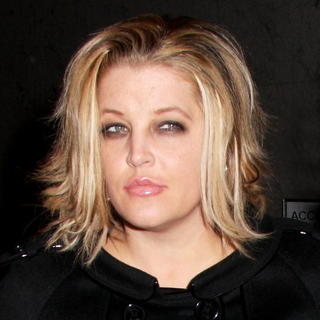 Coming to the term of expressing madness, is the best. The pregnant singer takes aim at the press, baring her baby bump for a series of stunning photographs for Marie Claire magazine, which are meant to fire back against early media reports, most of which were negative, surrounding her pregnancy.

The expectant celebrity mother poses for celebrity photographer Davis Factor for the upcoming September issue of Marie Claire. The photos feature black and white shots of her in bed, posing in her lingerie. The other photo, meanwhile, sees her on a desert wearing an unbuttoned leopard-skin print coat, baring her growing belly.

News
>
Movie News
August 09, 2008 04:45:41 GMT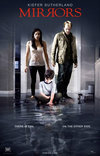 For those who have not been crept out enough by "", IGN Movies has posted a video exposing its first three minutes opening scene. Gory and hair-rising, the footage is an elaboration from the clip shown in the where a terrified man looks into his reflection in the mirror while his reflection cuts of his throat.

Centering its story on an evil trying to make its way to the living world through mirrors, this Alexandre Aja's horror remake follows Ben Carson, a former cop turned burned down department store's head of security, in his struggle to save his family from the hand of vengeful spirit living in the mirrors. The 20th Century Fox's movie stars , , , and Erica Gluck and will be available in the big screen on August 15.

News
>
Celebrity Gossip
August 09, 2008 04:44:09 GMT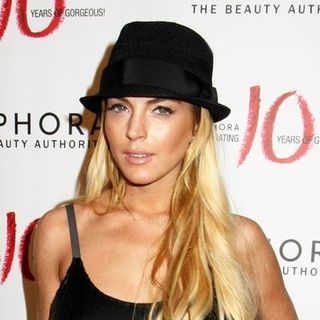 The Hollywood rumor mill goes into overdrive again that is getting hitched with her DJ pal and same sex lesbian lover . Such rumor is in all probabilities inspired by the fact that she's been spotted sporting a ring on her left ring finger.

Lindsay was having lunch with Ronson at Tuscan eatery E. Baldi in Beverly Hills Thursday, August 7 when she was photographed wearing a diamond ring on her left ring finger. The sighting has sent rumors spreading like wildfire throughout Internet gossip websites that the lovebirds will, sooner or later, tie the knot.

News
>
Music News
August 09, 2008 04:40:09 GMT
British girl group have blasted rumor saying that they have been in a dispute. Instead, the group which consists of , Sarah Harding, Nicola Roberts, Kimberley Walsh, and , have reportedly worked on their fifth album, not-yet-titled.

According to a source, these girls have difficulty in deciding which single will be their first track in the album. This happens because they want the single to be a huge success just as their previous ones. In an interview, the source said, "The girls are really excited about this one. They think it's their best album yet. The last was their most successful so far and that has given them the drive to keep going. They have spent more time recording this one than they have in the past because they want to get it right."

News
>
Movie News
August 09, 2008 04:14:43 GMT

Hailed to be fresh, funny, and uplifting, "" is a drama comedy film from Academy Award-nominee Mike Leigh starring , and Alexis Zegerman. Before the film hits limited theaters on October 10, Miramax Films present the domestic trailer of the Simon Channing Williams-produced movie.

Pushing thirty, Poppy is an optimistic, care-free and cheerful primary school teacher. She looks at every thing happens in her life through a positive glass. But, not everybody around her has her seemingly perfect and happy single life. When one day she decides to take a driving lesson, she meets Scott an uptight driving instructor who is everything she is not. And, her positive attitude is put to the ultimate test.

News
>
Celebrity Gossip
August 09, 2008 04:03:56 GMT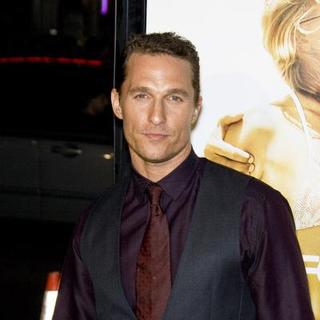 It is what it is. arguably is such an unusual guy and most of all a distinct celebrity father. Boasting the bright future of his baby boy, who's still one month old, he tells CNN's "House Call with Dr. Sanjay Gupta" in interview that he has kept the infant's placenta and plans to plant it in an orchard, hoping that it will help fertilize the land.

"It's going to be in the orchards, and it's going to bear some wonderful fruit," the actor said, per an interview transcript. "When I was in Australia, they had a placenta tree that was on the river...and all the placentas of all that tribe, all that clan, whatever aboriginal tribe that was, all the placentas went under that one tree and it was this huge behemoth of just health and strength," he added when referring to the ritual he's adopted.

News
>
Movie News
August 09, 2008 03:46:44 GMT

In their effort to promote Coen brothers' latest drama comedy "", Focus Features released two brand new videos. Each video which format is a sort-of-mini-trailer focuses on clueless gym employee Chad and womanizer federal marshal Harry, two out of the five main characters in the movie.

When two gym employees, Linda Litzke and Chad Feldheimer, find a detailed memoir of an ousted CIA agent Ozzie Cox at the gym where they work, they come out with what they think to be the greatest idea ever, blackmailing Cox in exchange for the disc. Clueless and inexperienced, the two soon figure out that the task is not as simple as it seems, especially with Cox not acting like a victim. Their problem gets more complicated when Harry Pfarrer, the lover of Cox' soon-to-be ex-wife, is entangled in the blackmail scheme.

News
>
Music News
August 09, 2008 03:33:12 GMT

Donnie Klang has dropped music video for single "Take You There" via FNMTV. In the song, taken from his upcoming debut album "Just a Rolling Stone", Donnie has teamed up with rapper as a guest star.

The video is directed by Ray Kay. It features the two stars in black suits sitting and rapping verses in a black luxurious car. Besides that, it also provides audience with a highlight of night life style in Hollywood downtown. At the end of the video, the singers are shot in a room, sitting on a couch with beautiful women around them.

News
>
Celebrity Gossip
August 09, 2008 03:09:00 GMT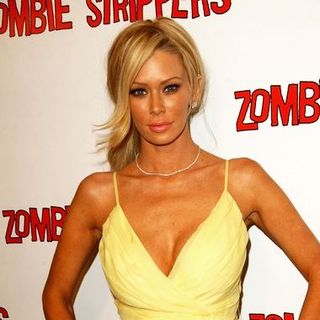 Becoming the subject of media attention with her being reported pregnant, it seems like won't stop keeping the public talking about her. The retired adult movie star has ended her career in the porn industry, yet won't be slowing down anytime soon, lending her curvy body for People for the Ethical Treatment of Animals (PETA)'s latest ad.

Becoming the organization's current it girl, she takes her clothes off for ABC's latest ad which is aimed at encouraging people to spay and neuter their cats and dogs. In the ad she's photographed in a bed tactfully covered with a bedsheet. The picture was shot a few months ago in New York City with her dog Chester by her side.

News
>
Movie News
August 09, 2008 03:08:48 GMT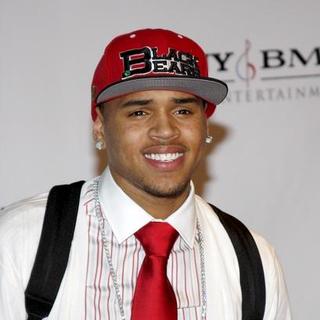 For his latest feature film project, 19-year-old has been involved in 's action thriller "The Heist". To work with a list of other talented actors including and , the R 'n' B sensation will be seen as someone other than a young and successful musician due to his portrayal of a murderous bank robber and recently, he opened up about it.

Showing his excitement about the forthcoming Screen Gems' flick at the Teen Choice Awards, the "Kiss Kiss" hitmaker told MTV, "It's a movie called 'The Heist' that I'm doing with T.I., Idris Elba and Matt Dillon. I'm playing a killer. I'm not going to give anything else away!" Still, he added, "It's a bank-robbing movie, so it's one of those action-packed films. You get a little different side of me in that movie."

News
>
Music News
August 09, 2008 02:57:40 GMT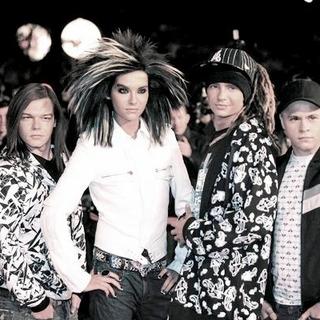 The nominees for MTV Video Music Awards in the Best New Artist category have been downsized to mere five. Contending for the coveted prize are none other than German rock band and teen pop sensation . Both acts are taking the storm this year with their music videos "Ready , Set, Go!" and "7 Things" respectively but will still face a tough competition from three others, namely "I Kissed a Girl" crooner , American Idol champion last year and country darling .

The Best New Artist nominees which are at MTV.com already, are revealed on FNMTV yesterday (August 8) along with the nominees for category of Best Dancing in a Video. Those falling under the second category are for "Closer", for "4 Minutes", for "Forever", for "Damaged" and for "When I Grow Up".

News
>
Music News
August 09, 2008 02:49:26 GMT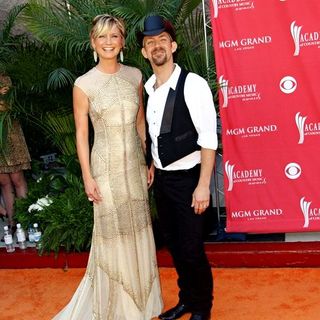 Along with their growing success, band are currently sued by former band mate Kristen Hall, one of whom created the band in 2002. She is seeking more than $1.5 million from current members of the group, Jennifer Nettles and Kristian Bush who have been to put their latest album "" at number one in Billboard Hot 200 chart this week.

Kristen has filed legal document in U.S. District Court of Atlanta in late July with a lawsuit statement saying that "Jennifer and Kristian have acted in bad faith, have been stubbornly litigious and have caused [Hall] unnecessary trouble and expense." The lawsuit also said that from mid-2002 until late 2005, the trio have agreed to share time, effort, energy, and passion in order to make the band a creative and commercial success. In return for that, though Kristen has left the band in 2005 to pursue a solo career as a singer-songwriter, she will still receive any profit and income earned by the band. Beside sharing profit, they have also agreed to share any financial losses that might be suffered by the band in the future.