News
>
Music News
June 19, 2008 08:43:25 GMT

Glam rock band adds to the list of musicians that are having problems with their record label as they have just filled in a lawsuit for their company Capitol Records. According to the document posted by , the band alleged that the record company haven't pay enough amount of their royalties for years.

Not only that the band also claimed that the company have also shortchanged them over the contract deal that the band made in 2005 for the rocker's greatest hit album "". On the lawsuit, which is filled at the Los Angeles Superior Court on Wednesday, June 18, the band sued Capitol Records for breach of contract and also asking damages in excess worth $25, 000 .

News
>
Celebrity Gossip
June 19, 2008 08:24:19 GMT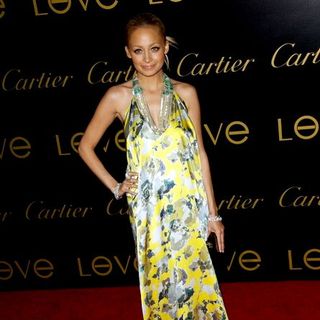 It appears that is so over her broken engagement to former lover, DJ Adam Goldstein, now that she's with her baby's father Joel Madden. The celebrity socialite has put her designer engagement party gown on sale, it has been reported.

Nicole wore the vintage Halston dress to her engagement party to Goldstein. The gorgeous gold gown, which is estimated to worth more than $10,000, is being sold at the chic consignment store Fisch for The Hip in New York. Fashion experts have revealed their expectation that the piece will be sold for $3,000.

News
>
Movie News
June 19, 2008 08:12:16 GMT
Among the genius comics making a living in the movie industry, maybe considered to be one of the most successful comedians who has managed to deliver one blockbuster hit after another. Yet, like many other acclaimed actors, the Canadian funny man has experienced being loved as well as being gutted out by the movie critics throughout his acting career. With his latest comedy film "", Myers is trying to once again reach another box office success. But, it seems that this time, the good karma may not stay by his side.

Expecting a better Myers film for the follow-up to his other great movies, including "Wayne's World" and "Austin Powers", most of movie critics came out with harsh reviews on the new comedy. With only 2 out of 13 critics hailed it to be a fresh one, "Love Guru" looks like ought to be satisfied with the 15% rating given by Rotten Tomatoes. Stating his opinion about the star-studded movie, Variety's Brian Lowry noted that it "doesn't provide any grand insights about self-actualization" and worse it only offers "bathroom jokes, sixth-grade puns and silly songs". On the same degrading tone, another top critic Kirk Honeycutt of Hollywood Reporter slammed it with comment that "Not only does the film stumble badly from one skit to another, the skits themselves have too much dead air."

News
>
Music News
June 19, 2008 07:42:05 GMT

Nu metal band are getting ready to drop their new album as the band have just revealed its title and release date. The rockers will name their new set "" and it is being scheduled to hit the shelves on August 24 via Roadrunner.

Commenting about the new album the band's lead vocalist Corey Taylor said to Billboard.com, "We have made an album that will show the road behind, the road ahead, and where we are as men." Corey then also stated that the new record is "the best thing I've ever made. And I challenge anyone to prove me wrong."

News
>
Celebrity Gossip
June 19, 2008 07:07:40 GMT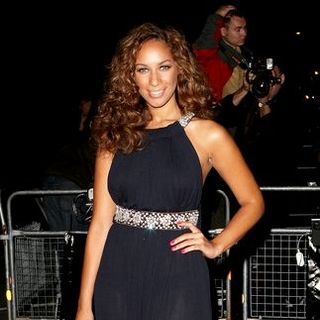 Giving up meat surely does the body good that they've been officially named Sexiest Vegetarians. British singer-songwriter and lead singer Anthony Kiedis have both been crowned World's Sexiest Vegetarian Celebrities of 2008 by People for the Ethical Treatment of Animals (PETA).

Lewis inclusion in the animal rights organization's annual list is her first time ever. To the largest animal rights group in the world, the pop songbird said "I am vegetarian so I don't have clothes, shoes or bags made from leather or suede or any animal products. ... I'm on a mission."

News
>
Music News
June 19, 2008 06:59:40 GMT

The new music video from R 'n' B group has just been premiered on June 18 on BET. The new clip, which was directed by Syndrome, was made to accompany the group's first single title "Cuddle Up".

Just like the song, on the video Pretty Ricky also tap new female group Butta Creame to feature on it. The clip, which seems to be shot in a warehouse lookalike set, starts with the girls group dropping from their jeep and start singing their part of the song.

News
>
Celebrity Gossip
June 19, 2008 06:40:29 GMT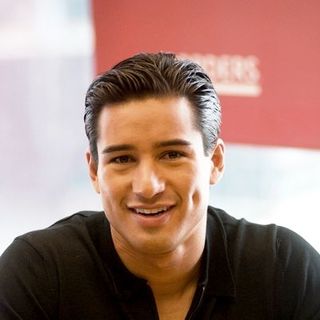 Is currently single following a recent break up with his dancer girlfriend Karina Smirnoff, has been chosen to top the No. 1 spot of People's annual list of Hottest Bachelors. Growing up from a fat baby to a famous hunk, the actor-author bests a roster of other Hollywood single men to earn the title.

In an interview with the magazine over his just-attached predicate, Lopez revealed "I looked like a sumo wrestler. My mom had to pull the fat folds apart when she bathed me!" He, furthermore, also talked about the girl of his dream, saying that even though he has a very full plate on his agenda, he indeed is still interested in dating.

News
>
Music News
June 19, 2008 06:04:22 GMT

English band are set to continue their new album success from U.K. to the U.S. as Billboard reported that ""'s first day sale has already reached 316,000 copies. Moreover, a source told Billboard.com that the rockers new set's sale might get around 700,000 to 750, 000 on its first week.

Although it won't beat 's "" numbers, Coldplay's "Viva la Vida" seems set to top the Billboard Albums chart next week. If that happens it will reprise the success it had in U.K. as the new record has already been topping the albums chart there.

News
>
Movie News
June 19, 2008 05:12:48 GMT

To add more spice to the promotional works done for the upcoming vampire love story "", Summit Entertainment have presented fans with a special treatment. The production company of the movie adaptation from Stephenie Meyer's bestselling novel have put out a special widget to be grabbed freely by anyone.

Like many other widget made especially to promote a particular upcoming feature film, this embeddable device offers stills from the movie, the latest videos outed as well as detailed information about the film itself, the cast ensemble and links. What makes it somehow different though, it gives fans an opportunity to send an e-card with a custom message to others. This special tool can be obtained directly below or through "Twilight" .

News
>
Celebrity Gossip
June 19, 2008 04:49:05 GMT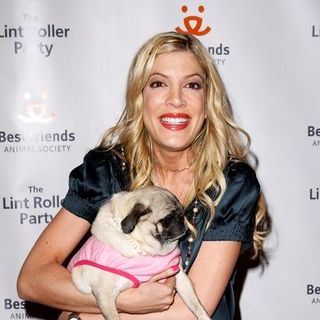 has just welcomed a new addition into her family, her newborn daughter. Yet she lost another one too. The actress and mother of two is mourning the death of her beloved pet dog Mimi LaRue, just a week after she gave birth to baby daughter Stella into the world.

The pooch, who set a trademark with her pink dresses both on the red carpet and on Tori's reality shows, "So noTORIous, Tori & Dean: Inn Love," and the new season of "Tori & Dean: Home Sweet Hollywood," died from natural causes on Tuesday, June 17 at age 11. LaRue, according to Tori, had suffered from hip and neck problems for years. She died at the family's home, surrounded by Tori, hubby , their son Liam and daughter Stella.

News
>
Movie News
June 19, 2008 04:28:20 GMT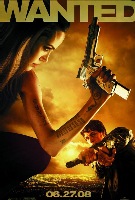 Whether the action sci-fi flick "" is successful or not in collecting piles of gold can't be made sure of at least until it hits the big screen next Friday, June 27. Yet, it is said that the filmmakers behind the graphic novel's adaptation are already talking about the follow-up movie to this Timur Bekmambetov-directed film.

Revealing the filmmakers' intention, one of the actors to be featured in "Wanted", Terence Stamp, sparked the speculation when he talked about the Universal Pictures' action-packed movie. While explaining about the part he is portraying, the Academy Award-nominated actor who is also expected to be seen in 's "" and 's "" hinted about the possible sequel. "I play a character who's called Pekwarsky," explained the 69-year-old. "He's an enigmatic character who doesn't feature a lot in the first one, but it's something that's written for a sequel."

News
>
Music News
June 19, 2008 04:18:21 GMT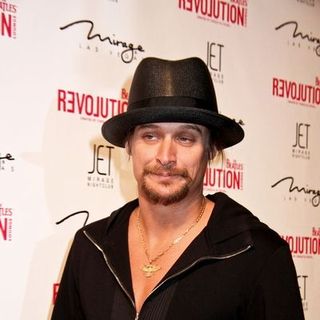 While many artists are using iTunes as one of the means to promote their album, thinks otherwise and believes that he can still sell many records without it. Kid's statement was said during a recent interview with BBC.co.uk where he was explaining why he did not put his latest album "" at iTunes.

Speaking about what he thinks about the Apple store's digital media outlet, Kid said, "The Internet was an opportunity for everyone to be treated fairly, for the consumer to get a fair price, for the artist to be paid fairly, for the record companies to make some money. But they stuck to the 'old system'." Explaining that he has no problems about not putting his albums on iTunes the singer stated, "I've just sold a million records, I'm not really feeling that blow."

News
>
Celebrity Gossip
June 19, 2008 03:54:22 GMT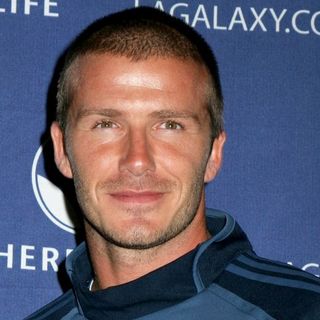 Created pros and cons over his sexy underwear ad for Giorgio Armani, which was unveiled in December last year, however is eager to do his second ad for the line. The soccer stud strips down for Armani, again.

The new posters of the father of three for the Armani campaign have surfaced. He's set to unveil his new campaign Wednesday, June 18, greeting some very lucky fans at the Macy's in San Francisco. The effort is aimed to support the Emporio Armani underwear autumn/winter 2009 collection, which will hit stores in the U.S. in August and Europe in July.

News
>
Movie News
June 19, 2008 03:40:17 GMT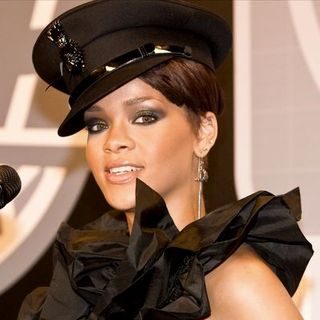 has grown to be one of the successful R 'n' B stars of today with hit songs like "SOS", "Umbrella" and "Don't Stop the Music". It is no wonder that buzzes keep on hovering around her. And, sure is when there was a say that the songstress is heading to the movie biz by landing a role opposite in "", the media went frenzy over it. But, what the Barbadian singer really has to say about it?

Talking to MTV, the 20-year-old was quick to come with a denial over her involvement with the Muse Productions' drama. When asked about the matter, she insisted that it was merely a rumor and she herself was surprised by the outing of the news. "No, that's a rumor," claimed the singer who is associated with R 'n' B hunk . "I don't know how people came up with that." Nevertheless, in the taped interview which can be seen below, Rihanna didn't close the door on the possibility to appear on the big screen stating that she is pretty much interested with the thought, though she won't do it with "Widow".

News
>
Celebrity Gossip
June 19, 2008 03:37:11 GMT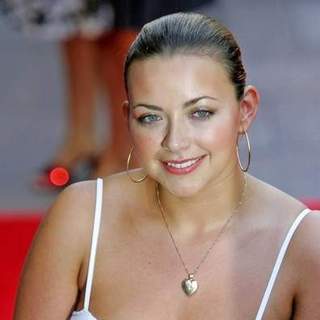 She has already had her first child, a baby daughter named Ruby Megan Henson who was born on September 20, 2007. And it was just nine months since that time that is pregnant again. The pop singer has announced on her official website that she and longtime partner Gavin Henson are expecting their second child together.

In the announcement the couple wrote, "Charlotte Church and Gavin Henson are delighted to announce that they are expecting another baby. The couple are thrilled, as are their immediate families." The post, moreover, read "Meanwhile, Charlotte has confirmed that she will fulfill her commitment to Channel 4 to present the third series of The Charlotte Church Show in July and August of this year."