News
>
Movie News
June 04, 2008 08:35:23 GMT

Po has a big dream, a dream of becoming a kung fu hero. However, he is big, fat and extremely clumsy and to make matter worse, he is the laziest animal on the planet. No wonder that nobody in his entire village ever believes in his capability of making his dream a reality. Often being the object of ridicule, he tries to prove himself in a competition looking for the ultimate Dragon Warrior. Amazingly, he ends up with the title and a whole lot more as he now has to prepare himself to live up to the legendary role and save his town from the great villain lurking from a distance.

Promising to present a 'zero to hero' tale of a noodle serving panda who gets once in a lifetime chance of becoming a kung-fu legend, the animation comedy film "" is about to give movie-lovers opportunity to laugh out loud and to collect massive success at the box office. With the Academy Award-nominated director Mark Osborne serving as its co-helmer and a slew of A-list actors, including , , , and filling up the characters' voices, it seems that those are not hard to achieve. At least, most of the movie critics believe so.

News
>
Music News
June 04, 2008 08:21:55 GMT

A new project is set to be launched by two famous rappers and . Both of them reportedly will be debuting their own radio shows on XM radio this week. The new shows will feature the rappers as hosts who will play music and do interviews with other artists.

Although the upcoming project will have the same concept, both rappers will be hosting their own separate shows. Game's radio project will be called Black Wall Street Radio and set to debut on June 6 at 8 P.M. and from then on the show will air regularly on Friday at the same time. As for Jeezy, his program is being titled C.T.E. and will be first aired on June 7 at 6 P.M. After that debut, the show is being set to air regularly on Saturday.

News
>
Celebrity Gossip
June 04, 2008 08:05:27 GMT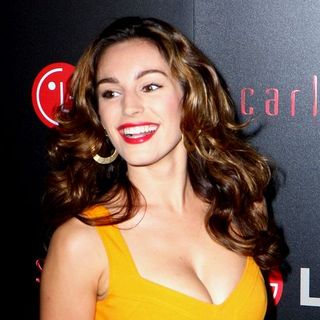 Intended to take her fashion designing career a notch higher, has signed an extension to her contract with British high street chain New Look. The deal, which is said to worth seven figure, will see the actress puts her name to the brand's swimwear and underwear collections which will go on sale later this year.

She, additionally, will also trademark her name for New Look's another swimwear collection which is set to hit the stores in 2009. Details of the collections are not provided though.

News
>
Music News
June 04, 2008 07:16:53 GMT

Closing in to the release date of ' new LP "" her loyal devotees can now have the chance to win the new CD for free. The new record will be given as a prize of a new contest that will end on June 30.

The contest will pick 5 winners in a random order from all registered contestants at the end of the contest date. To join the quiz, one must register first and he or she is only allowed to make one registration only. In addition to be eligible for the contest, one would also have to be a U.S. or Canada's residents. More details and registration for the quiz, can be checked out at .

News
>
Movie News
June 04, 2008 07:06:39 GMT

As promised by director Michael Bay back in May, the sequel to the blockbuster action movie "" has begun production on early June in Bethlehem, Pennsylvania. Marking the start of the production, apparently the filmmakers behind the movie decided to bring out the helicopters to the set.

The shooting began on Monday, June 2, with the spotting of several helicopters soaring above the filming locations, the Bethlehem Steel site, which has been transformed into an Asian city. The choppers hovered above the set include two Blackhawk, an Apache and several other smaller copters with the marking of "Police" across the side of them. Some of videos showing the flying helicopters and the Chinese-set can be seen below.

News
>
Music News
June 04, 2008 06:26:05 GMT
Rapper seems to believe that digital sales is the new thing that will soon dominate the music business and actualizing his faith the rapper launches a new digital record label. The rapper's record label is called Nappy Boy Digital and it will give a full service of the rapper's music material digitally to his fans via major music download sites.

Stating his excitement regarding the new label's launching, the rapper told the press, "Nappy Boy Digital is a dream come true for me. I'm excited about bringing music by new artists to people fresh out of the studio." He also added, "My life and career so far has been about breaking barriers and this label allows me to continue that by delivering hit songs in real time, no red tape, just good music."

News
>
Celebrity Gossip
June 04, 2008 06:22:35 GMT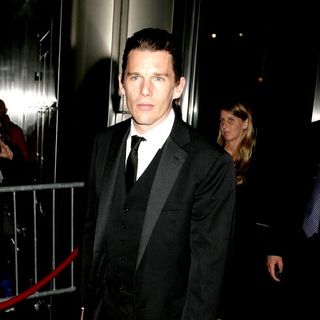 Are expecting their first child together, and his pregnant girlfriend Ryan Shawhughes are said to have been planning to tie the knot soon. Perez Hilton was the first to break the news.

The site cited a source as saying, "Ethan and Ryan are taking out their marriage license any day now." The source went on adding, "I wouldn't be surprised if they had the wedding this week!"

News
>
Movie News
June 04, 2008 05:09:47 GMT
Though "" is not an action movie like "", it doesn't mean that the production of the movie will go on smoothly without any incident. On Tuesday, June 3, a freak Ferris wheel accident occurred on the set of the Disney hit television series' adaptation movie causing several extras and crew to suffer minor injuries.

Explaining about the mishap, on-set witnesses said that the unfortunate event happened when high wind blew a piece of lighting equipment into a ferris wheel loaded with passengers. Brenda Blackford, an extra for the movie confirmed the incident to Nashville station WKRN-TV saying, "When the wind caught it, all the cables were loose. It started [flying]. I was watching to see which corner of it was gonna hit the Ferris wheel, because it was unavoidable."

News
>
Celebrity Gossip
June 04, 2008 04:53:02 GMT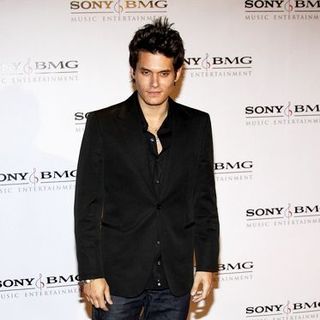 had a run-in with the law and the unfortunate was caught on camera. The recording artist was snapped by photographers being pulled over by the police Tuesday afternoon, June 3 in West Hollywood for driving with expired tags and no license plate.

Mayer was driving his green Land Rover when the authorities stopped him at 12:15 P.M., observed his vehicle only to find out that it was missing its rear license plate. According to the West Hollywood Sheriff Station's watch commander, the singer was ticketed for a registration violation.

News
>
Music News
June 04, 2008 04:35:12 GMT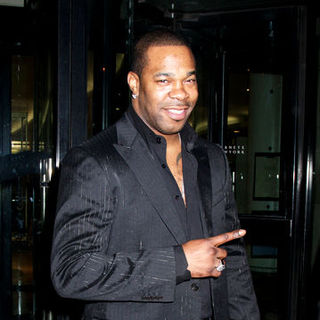 After tapping for a collaboration on his new single "We Made It", Its turns to help out the band. Busta has now been added as the latest musician to appear at the rock band's upcoming Projekt Revolution tour which will kick start on July 16 and end on August 24.

Confirming that news, the rapper told Billboard.com, "It made perfect sense for us to be on the tour together, so we could perform ['We Made It'] and bring it to life for people every night." On the upcoming tour Busta will also be joining other musicians that previously have been confirmed to perform at the event, such as Linkin Park themselves, , , Ashes Divide and many more.

News
>
Movie News
June 04, 2008 04:17:21 GMT
Walt Disney Pictures have introduced their newest lovable animation character "" through various unique video footages, including trailers and vignettes. They also have exposed the lonely garbage robot's love interest, 'EVE'. Other than the two of them, no other characters have been brought to the screen. But, now the mouse house let viewers to catch a look into other robots via a new trailer entitled "Meet the Bots".

This new trailer is considerably unique since it is made as if it is a promotional video from the 'Buy N Large' Corporation, the company selling robots designed to aid human in their daily activities. Some of the robots described in the less than a minute video footage include a vacuum cleaner robot named 'Vaq-M', a beautician robot known as 'Pr-T', a disinfectant robot called 'M-O' and positioning robot with the name of 'Auto'. The trailer also explains about the function of 'EVE' and of course 'Wall-E'. Furthermore, it also reveals that this movie combines both animation and live action with the exposure of the human element for the first time.

News
>
Celebrity Gossip
June 04, 2008 03:54:40 GMT
Officially over. and her actor boyfriend broke up, The Sun reported. The actress, who reportedly was in Prague, called it off with him, who was in England working on a film, over the phone last week.

An insider told the Sun that Rhys had become very suspicious that Sienna had rekindled her romance with ex boyfriend considering that the two have met regularly in preparation for a promotional campaign for their film "." Things got even worse when Sienna caught Rhys reading her text messages.

News
>
Music News
June 04, 2008 03:41:37 GMT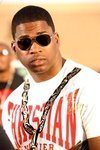 Another disappointing news comes from regarding his upcoming album as the new set has its release date being pushed back once again. David's "" which was scheduled to hit the stores on June 3 has now been pushed back to July 15.

It won't be for the first time that the new record's release got delayed, previously the album was actually being set to be dropped in October 2007 but it got re-scheduled to June 3. Unfortunately, there hasn't been any statements from either David or his record label to explain about the pushed back reasons.

News
>
Movie News
June 04, 2008 03:21:45 GMT
For the past few months a slew of "" trailers has been crowding the web. Though exposing the action-packed footages as well as the gory-looking scenes, the compilations of clips unearthed previously have yet to give a clear idea of the film's storyline. However, with the third trailer of and -starrer tidbit coming out, movie-lovers are given a chance to preview the main plot of the action flick as well as many new unseen footages.

The new trailer presents a look inside the movie narrated by the main character Wesley Gibson himself. In the beginning, he starts off by explaining about what a loser he is and what he is hoping to be. Then, he meets Fox, a well-trained assassin who brings him to Sloan, the leader of a secret assassin society called Fraternity his father once joined. There, Gibson is told and being convinced of what he is capable to do. Recruited and trained to be the ultimate assassin, Gibson's life gets a new meaning he long seeks for, or so he thought.

News
>
Celebrity Gossip
June 04, 2008 03:12:04 GMT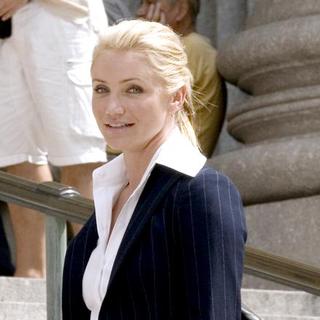 Are and swapping boyfriends? While the "Friends" star has been allegedly dating Diaz's former fling , Diaz herself was seen enjoying a night out with Aniston's former boyfriend, model Paul Sculfor.

Diaz and Paul were spotted having a dinner date at Santa Monica's Il Ristorante di Giorgio Baldi on Sunday night, June 1. Their dinner date quickly sparked rumors of a new romance as the twosome "looked really flirty," said an eyewitness who as well revealed to People that Diaz "was laughing really loud at all of his jokes. It looked like a date."