News
>
Movie News
February 14, 2008 09:45:31 GMT

Valentine's Day is known around the world as the lovers' day, but to Indiana Jones' fanatics, 2008 Valentine means the theatrical trailer release day of "". And, now, the clear bootleg version of the trailer can be watched online.

Though similar to the description outed earlier, the trailer released on the theaters is pretty much different from the leaked information. Opened with a Paramount logo followed by Lucas Film logo, the trailer began showing clips of the film with taglines, "He protected the power of the divine...He saved the cradle of civilization...He triumphed over the armies of evil." Then, moments after a silhouette of Indy wearing his hat grazed the screen.

News
>
Music News
February 14, 2008 09:22:15 GMT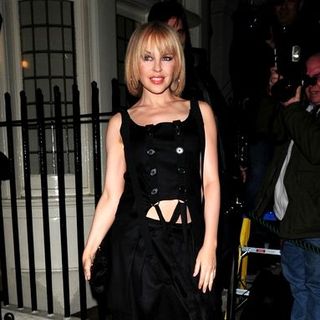 will appear different when she performs at the world tour to support her tenth album, "". The Australian singer who will turn 40 in May this year will ditch her trademark sexy costumes and put on more "graceful" outfits.

Minogue will start the tour KYLIEX2008 on May 6 in Paris, France and she has been working with famous designer Jean Paul Gaultier to create sophisticated costumes for her. William Barker who is known to be the singer's stylist told Mirror.co.uk, "The next tour will see Kylie ageing gracefully. She's celebrating her 40th birthday this year so what we have planned is to move in the right direction."

News
>
Music News
February 14, 2008 08:48:49 GMT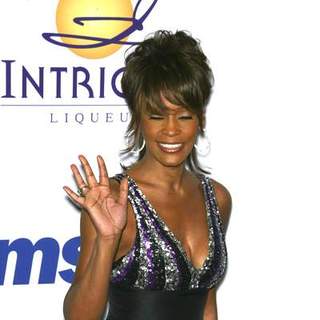 will release her comeback album before Christmas comes. The singer who was admitted to rehab due to drug abuse in 2006 and had since completed the program, is said to have finished five songs and will release the first single as early as March.

Houston reportedly made her performance at Clive Davis' pre-Grammy party on Saturday, February 9. Davis happens to be Houston's producer in the album and he had shared some of their progress saying, "It's really good. We're looking to release the album in November."

News
>
Movie News
February 14, 2008 08:43:35 GMT

The star of "" and the leading man in "" will be working together as a couple. According to Hollywood Reporter, the two thesps have been signed to star in an independent romantic comedy "".

In the Brian Herzlinger's film, they will be playing a happily married couple whose life and careers turn upside down because of an unplanned pregnancy. They will be joined by , , Ian Ziering and .

News
>
Movie News
February 14, 2008 08:13:15 GMT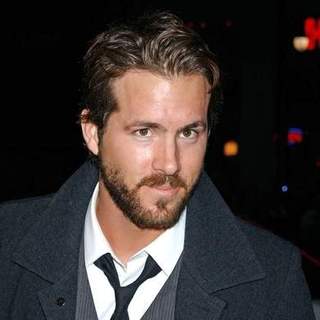 Sitting down in an interview with Parade Magazine, the "Van Wilder" star talked about his upcoming drama movie "". To the magazine, the 31-year-old actor revealed that he was excited knowing that he had nabbed a role opposite the Academy Award-winning actress , but left heartbroken with the fact that she is playing his mother.

Claiming that he has crush on the 40-year-old actress, the 31-year-old actor remarked, "I was so excited (to work with Julia) until I found out the scenes I have with her are when she's playing my mother. I was like, 'Couldn't we have a hot romance instead'" The disappointing news crushed the "Just Friends" actor even further when he has to break the news to his friends saying, "It's so sad. I have to tell my friends that I'm getting to act with the old Julia Roberts."

News
>
Movie News
February 14, 2008 07:25:40 GMT

Jason Voohees' fans beware. The latest update from "" let out promise that the anticipated horror film will make it in time to hit the theaters as scheduled on February 13, 2009.

Bloody-disgusting reported that the Marcus Nispel-directed film will start its filming on April 21 in Austin, Texas. Despite the fact that the shooting will begin soon, words about the casting has yet to be announced.

News
>
Music News
February 14, 2008 07:14:58 GMT

One man band are due to release their first full length album entitled "". The pop/electronica act which is fronted by Daniel Hunter will also embark on a tour with and starting from March 7 in Salt Lake City.

"Texas" will hit the stores on March 18 and Hunter revealed how he got the inspiration. "My father passed away the summer before my freshman year of high school," he said. "My mom drank a lot and wasn't around very much and I got into drugs and drinking and as a result ended up going to rehab for four months when I was a 14."

News
>
Movie News
February 14, 2008 07:01:02 GMT

Many filmmakers would be very excited to do a sequel to their successful movie, but that's not the case with "" helmer Jason Reitman. According to Page Six, the gossip column of the New York Post, the director of the Oscar-nominated film has refused to work on the sequel because he doubts that the follow-up storyline would be as good as the original.

To Page Six over lunch at '21' on Sunday, February 10, the son of "Ghostbusters" producer Ivan Reitman said, "I can't see it." He then elaborated his refusal saying, "She got pregnant once; I just can't see her getting pregnant again."

News
>
Music News
February 14, 2008 06:45:21 GMT
Nashville's rock group will release their sophomore set titled "" on March 17 which receives Steve McDonald's production. But before releasing the album, the four-piece will head to a number of North American dates with The Raveonettes.

The first single from the new album has been determined to be "The Kelly Affair". However, they have also moved on with another track called "Food Fight" and are ready to showcase several others that can either "make your heart feel a little soft" or "make you want to break something".

News
>
Movie News
February 14, 2008 06:29:31 GMT

Landing a supporting role in "" apparently isn't good enough for South Korean singing sensation . In his effort to make international breakthrough, the 25-year-old entertainer is reportedly taking a huge leap to star as the leading role in the Warner Bros. Pictures' latest project "".

According to Variety, the fact that the singer who is listed in People Magazine's 2007 Most Beautiful People has landed the lead role was announced at a press conference in Seoul on Wednesday, February 13. At the conference, it was also let out that the film will most likely be directed by James McTeigue, the director of "".

News
>
Celebrity Gossip
February 14, 2008 06:10:46 GMT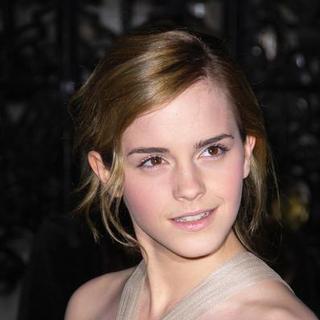 Dating speculation has hit soon following heavy media report that she's been spotted stepping out with bad boy rocker Johnny Borrell of the band . Rumors on that matter, however, were quashed by a close friend of the British actress.

Emma set tongues wagging when she was seen getting along with Borrell at the Vanity Fair and Burberry Portraits party at the National Portrait Gallery in London England on Monday, February 11. The "Harry Potter" star raised more concern when it was reported that she and Borrell shared a cab to another fashion party, thrown by designers PPQ at the Dolce nightclub, after which they were believed to have gone on to a private event at the Dorchester.

News
>
Music News
February 14, 2008 06:03:10 GMT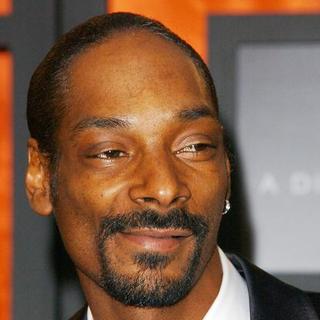 has been confirmed to be one of the many acts that will highlight Rothbury festival this year. The event is a presentation from Madison Hour and AEG Live which will be held on July 3 to 6 in Rothbury, Michigan and feature over 60 acts.

Joining Snoop in the line-up are , , , , and many more. The full line-up can be seen on its . The site also offers on-site lodging and early bird tickets which will be sold on February 27.

News
>
Movie News
February 14, 2008 05:50:33 GMT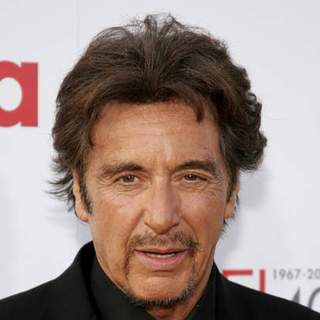 Though "" has started filming for some time, rumors surrounding the film won't subside. The latest speculation surfaces is that the star of "The Godfather" trilogy is going to make a brief appearance in the latest installment of the James Bond movie.

The rumor was ignited by a tip given to AICN stating that the 67-year-old awards-winning actor has been signed to star as one of the villains. The source noted that a friend working on the movie leaked the information. The tipster said, "But the big news that he leaked was that Al Pacino would be taking part in filming. I was a little shocked as the cast has been revealed already, but he said Pacino would play the head of the terrorist group introduced in CASINO ROYALE and QUANTUM OF SOLACE. Al is said to come to Pinewood in April-May to film what is said to be a brief cameo."

News
>
Celebrity Gossip
February 14, 2008 05:00:23 GMT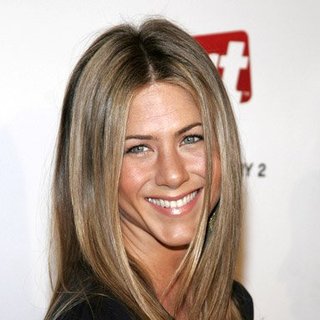 turned 39 Monday, February 11 and she celebrated her birthday in style. The actress was on the set of her upcoming romantic drama flick "Traveling" in Vancouver when she was treated with a surprise birthday cake by the cast and crew.

The film cast and crew surprised Jenn with a "giant ice cream cake," according to People as being told by a source, who went on adding that "The crew all gathered around and sang a rousing rendition of 'Happy Birthday.' [There were] hugs and kisses for everyone, from everyone."

News
>
Movie News
February 14, 2008 04:56:28 GMT

Bad news came from the much anticipated sci-fi "" as it was said that the fans have to wait longer to watch the J.J. Abrams' movie. Reports claimed that the release date of the sci-fi adventure film has been pushed back from December 25 to May 8, 2009 by Paramount Pictures.

Variety reported that Paramount reasoned that the move was part of a major reshuffle in the Paramount and DreamWorks' release date schedule. The studio further claimed that the shuffling of the date was made because the film is potentially will gross higher if set for summer release. By releasing it on May 8, "Trek" has yet to have strong competitors. But, the film will be opened a week after and before the release of action fantasy "" and drama thriller "" respectively.