News
>
Movie News
July 25, 2007 06:40:37 GMT
Set to deliver good laughs to the whole members of family, Walden Media is on the move to make a family comedy feature titled "" based on a spec script by Peter Craig, known as a filmmaker of short features.

Story is said to be set on the eve of a couple's thirty-fifth wedding anniversary and centers on the disclosure of a secret that sends shock-waves through the household. Names to direct and star have not yet been revealed, so do stick to this site for further info then.

News
>
Celebrity Gossip
July 25, 2007 06:39:50 GMT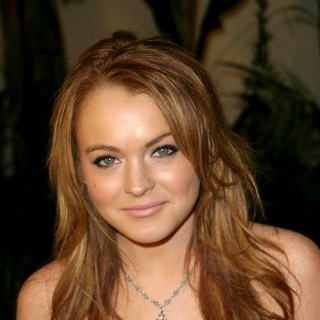 This just in, heading back for rehab.

The pop star created media frenzy with her being booked on suspicion of DUI Tuesday July 24th, less than two weeks after she completed her extended 45-day stay in Malibu's Promises treatment center on July 13th and days after she checked herself in to Beverly Hills Police Department due to a May 2007 car crash.

News
>
Music News
July 25, 2007 06:25:24 GMT

is in the stage of having fresh cut tracks but no U.S. recording house to distribute the CD nor any name for it. The Canadian singer however, is taking it easy for he regards this one as a "quite personal record" that actually need not royalties.

Adams said that 12 tracks have been "coming out really well" and that "everything fits into a suitcase". Written for a couple of years during his tours, the tracks have been recorded in several countries like Denmark, Malta and Hungary. He said, "It's inevitable that some of this is gonna wear off on you. You travel around and you think about the things you do when you're traveling (and) it's going to wear off on what you write about."

News
>
Celebrity Gossip
July 25, 2007 05:55:28 GMT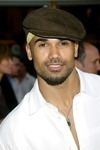 The time has come for to pay the price of his bad attitude. The actor, famous for his portrayal of Malcolm Winters in TV series "The Young and the Restless" (1994 – 2002), was sentenced to probation and community service in an alcohol-related speeding case.

Back on June 1st, Shemar was pulled over by the California Highway Patrol just after 1 a.m. after he was caught exceeding the 65 mph speed limit near Santa Monica Boulevard. He, as a consequence, was charged on June 22nd with driving under the influence and driving with a blood-alcohol level of .08 percent or above.

News
>
Music News
July 25, 2007 05:15:27 GMT

Original members of are reportedly planning a huge reunion gig but ironically the only surviving member of the band, won't be there to add the excitement. Drummer Steven Adler announced that he will gather bassist Duff McKagan and guitarists and Izzy Stradlin for a one-off performance.

Adler said, "I'll be down there with my band and Slash, Izzy [Stradlin], and Duff [McKagan] will be there too. It's gonna be great." Then he added the unlikeliness of Axl joining them, but confirming that a full reunion may happen in near future. "Axl and I spoke to each other in Las Vegas recently, and I know there's a chance. It's just too big. Whatever the Stones make when they play, we'd triple it. It'd be ridiculous not to do it. He can't be that goofy."

News
>
Movie News
July 25, 2007 04:47:28 GMT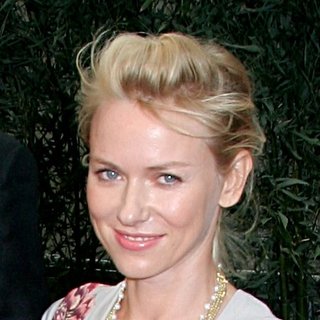 Previously perceived to eye a supporting slot in "" last May, seems now gets what she wants.

According to Australia's The Courier-Mail, the Academy Award nominee has just signed on to play Narcissa Malfoy, the wife of Lucius Malfoy and mother of Draco Malfoy. Also the sister of Bellatrix Lestrange and cousin of Sirius Black, the character is described as a tall, slim, pale, blue-eyed blonde whom Harry considers to have "a look that suggested there was a nasty smell under her nose."

News
>
Celebrity Gossip
July 25, 2007 04:39:08 GMT

's DUI arrest turns to be a blessing in disguise for . The actor-comedian has been booked to replace the troubled pop star to be a guest on the "Tonight Show with Jay Leno" Tuesday July 24th.

Prior to her shocking arrest, LiLo was scheduled to make an appearance on the NBC television's long-running variety and talk program to promote her new film, "". Agreed to fill in her place, Schneider was tipped to dress in drag as Lohan, complete with an alcohol-monitoring bracelet.

News
>
Music News
July 25, 2007 04:33:44 GMT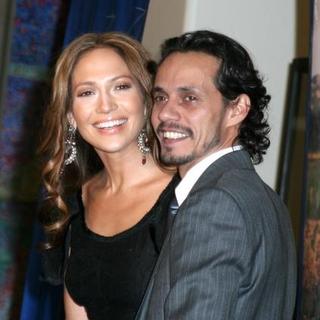 is apparently serious on taking his wife on her first tour. Concert promoter Live Nation announced on Tuesday (July 24) that both singers will kick off in their fist joint tour this fall.

The couple who has been married for 3 years is to begin the tour on September 29 in Atlantic City, New Jersey. They will announce the dates of other gigs in U.S., Canada and also Puerto Rico next week.

News
>
Movie News
July 25, 2007 04:20:55 GMT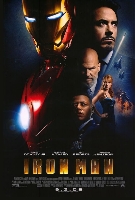 Questions whether indeed has a cameo appearance in "" now can be answered as Marvel Studios honcho Avi Arad has confirmed for the first time to MTV that the two-time Oscar winner will truly show up on the superhero flick.

"How do you know [about that]?," a stunned Arad replied when asked about the actress' inclusion before finally admitting, "It's a cameo."

News
>
Celebrity Gossip
July 25, 2007 03:52:50 GMT

Should we blame 's parents for her latest DUI arrest? Hot on the heels of her second arrest this year, the star's parents break their silence, talk to The Insider on how they're feeling towards the unfortunate.

While mommy Dina Sullivan said she is "sick over this. My children, my family, we are like prisoners in our own home because paparazzi [are stalking us] outside [our]home," daddy Michael Lohan said he's "heartbroken" by his daughter's arrest. "I'm devastated by this," he said. "It's killing me, it's ripping me apart."

News
>
Movie News
July 25, 2007 03:28:28 GMT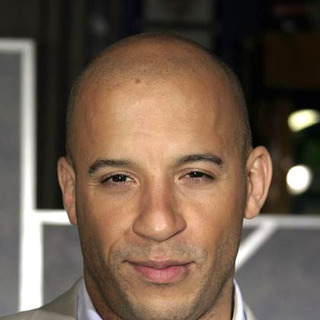 Running so far over-budget and behind schedule, sci-fi flick "" had to be rescued by an insurance company to elude itself from being axed.

The New York Daily News reported that Film Finances Inc. of West Hollywood, a firm insuring movies to ensure they will be completed, has shelled out about $1.5 million so that the project could carry out its additional shooting in Paris and Prague. Though did confirm about the financial backup, a spokesperson for the company refused to unveil the exact amount, saying only "10 of 15 percent" of the 250 films insured each year need to be bailed out.

News
>
Celebrity Gossip
July 25, 2007 03:00:26 GMT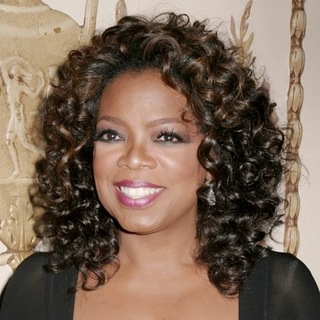 When it comes to money, is the one with abundant. The chat show queen, who frequently listed on Forbes' Rich list, earns an estimated US$260 million a year from the famous "The Oprah Winfrey Show" for which she serves as host and supervising producer. With such amount of money, based on a list by TV Guide magazine, no doubt that she tops the list of the Highest-Paid Television Stars in the United States.

Placed just behind her at the 2nd spot is music producer , who earns US$45 million for his role on the Fox network's smash hit talent show "American Idol" and his other TV projects. The rest three Highest Paid TV Stars are Judith Sheindlin, also known as Judge Sheindlin, at No. 3, taking in US$30 million thanks to her own syndicated court show "Judge Judy"; of "CBS Evening News" whose salary reaches US$15 million per year is placed at the 4th spot; and of "Scrubs" who is voted 5th, taking in US$6.3 million from the TV series.

News
>
Movie News
July 25, 2007 02:57:02 GMT

Ready to re-team after their good collaboration in teen thriller "", D.J. Caruso and Carl Ellsworth have both given their agreement to once again work together in "", which New Line Cinema is currently setting up at its pit.

Based on the acclaimed Vertigo comic book of the same name by Pia Guerra and Brian K. Vaughn, project focuses on a mysterious plague that kills nearly all the world's mammals possessing a Y chromosome overnight. The only survivor among the group is a young amateur escape artist named Yorick Brown who then sets out to find what may have wiped out the male mammals, accompanied by his Capuchin monkey, Ampersand.

News
>
Celebrity Gossip
July 25, 2007 02:22:00 GMT

Say it isn't so. gets into another DUI trouble. The actress-singer was arrested early Tuesday July 24th on suspicion of driving under the influence, driving with a suspended license, possession of a controlled substance and bringing contraband into a custody facility.

Her being booked by officers in Santa Monica was a bad news for us judging that it occurred only 11 days after she finished her 45-days rehab stint in Promises after which she voluntarily wearing an alcohol monitoring anklet to show everyone that she's sober.

News
>
Music News
July 24, 2007 10:00:18 GMT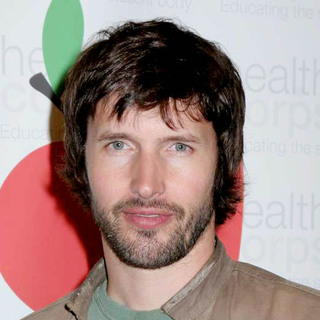 has dropped the first single from highly-anticipated "". Song "1973" roams selected radio outlets July 23.

Back to his sentimental sound, in the song Blunt talks about the love lost Ramona and recalls the good time that he spent with her back then. His signature guitar strumming erupts in between the lines.