News
>
Celebrity Gossip
August 14, 2008 02:03:34 GMT
and split up and confirmation on that matter seems to have been accepted that multiple sources have confirmed their break up. The split was first reported Wednesday, August 13 by the U.K.'s Mirror, which claimed the couple split earlier this week after initially deciding to spend some time apart.

Reporting that it was John who initiated the split, the tabloid quoted a source close to the singer as saying, "There's been a bit of tension for some time. They initially opted for a break, hoping a trial split might make them stronger. Sadly it doesn't seem to have worked." The source added, "John took the decision to end things as he felt he just wasn't ready for the level of commitment that Jennifer deserved."

News
>
Music News
August 13, 2008 09:57:28 GMT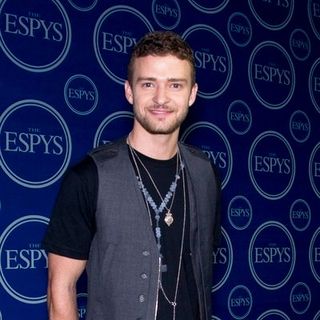 During this year New York Fashion Week held from September 5 to 12, celebrated pop star is going to present his latest denim collection named William Rast. In an interesting twist, he will not only showcase his line, but also accompany the models when they walk down the runway with his captivating voice.

According to a report from NYMag.com, the 27-year-old has been scheduled to deliver a music-meets-fashion act at live music venue Roseland Ballroom a few days after he performs at Fashion Rocks on September 5. On the clothing brand itself, it is the fashion line Timberlake started with his partner Trace Ayala two years prior.

News
>
Music News
August 13, 2008 09:53:50 GMT

Pop star has recently announced a duet plan with her sister . They will sing their own version of 's hit "The Winner Takes It All" for a theme song of a TV comedy situation entitled "Beautiful People".

Commenting on their duet, Dannii says that she is very excited and looks forward to it especially after performing with Kylie on her latest concert tour "KylieX2008". In an interview, she says, "I really miss singing so I am planning to do some more next year. Doing the duet with Kylie on tour was amazing. It was nice to share that. I definitely want to do a duet, it's just about finding the right thing and the right time."

News
>
Celebrity Gossip
August 13, 2008 09:49:43 GMT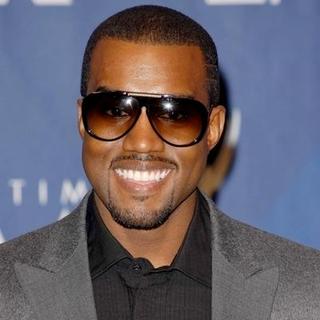 Having a very full plate on his agenda, won't stop channeling his diverse inner creativity. With a number of business ventures he's already on, the mogul adds Fatburger franchise into his resume, planning to open a chain of the burger restaurant in his native Chicago, Illinois.

Executives at West's company, KW Foods LLC, are said to have purchased the rights to the North American Fatburger franchise to develop 10 fast food joints in Chicago. The first of the eateries is set to open in Orland Park next month, while a second restaurant will be opened in January of 2009. A third location is yet to be revealed as the executives are still in the process of finalizing the lease.

News
>
Music News
August 13, 2008 09:46:36 GMT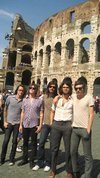 California rock band have premiered a music video for their latest "" single. After releasing "Sweet and Low" as the first single off the April album, the band have decided to pull out "I Still Ain't Over You" as the second one.

A black and white music video is made simple with the band playing their respective instruments in a lounge. The video was premiered via AOL on Tuesday, August 12.

News
>
Movie News
August 13, 2008 09:11:03 GMT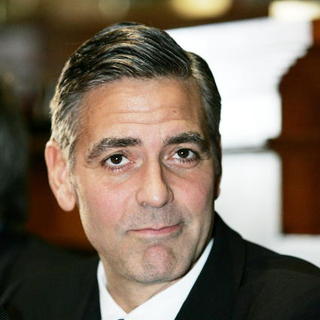 Following the success of the 2007 legal thriller "" from which he has been nominated for both Golden Globe and Oscar, is going to tackle another legal thriller project. Recently, the acclaimed actor has picked up the rights to Jonathan Mahler's book, "" for his Smoke House production company.

Allegedly paying a seven figure sum for the screen rights, many believe that this project may be Clooney's vehicle to direct, write and star. Still, his spokesman noted that the 47-year-old actor has yet to make any decision on his role on the project. Nevertheless, some suggested that he seems to fit for the role of the idealistic U.S. Navy lawyer Charles Swift.

News
>
Music News
August 13, 2008 09:04:58 GMT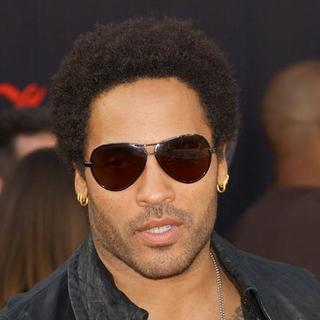 has shut down rumor, saying that he will reload as their new frontman. In an exclusive interview with RollingStone.com, the singer says, "I know and love the Velvet Revolver guys but there is no truth to the story about me joining their band."

The rumor has flown in the media when he was spotted hanging in a studio with the rock group. Beside Lenny, other rock singers linked to the frontman position of the Velvet Revolver include Sebastian Bach, 's former singer Sammy Hagar and 's husband Royston Langdon.

News
>
Celebrity Gossip
August 13, 2008 08:39:07 GMT
Taking the family-friendly roles she plays onscreen into reality, is returning the favor and specially aiming it for the . Showing some love for the music group, she and her on-screen older brother make a new YouTube video, urging everyone to buy the boys' latest LP "."

In her best attempt to pursue everyone to buy the album, Selena says in the clip "Go buy their album. And if you've already bought it, buy another one. And if you've already bought another one, buy another one after that!" It is widely believed that Selena made the footage as a response to ' favor in wearing a t-shirt which reads "Team Demi and Selena."

News
>
Movie News
August 13, 2008 08:07:42 GMT

It has been the New York Times #1 nonfiction bestseller book that was translated into 40 different languages and was one of the most talked-about books resulting its author to discuss it on "The Oprah Winfrey Show". Now, it has been reported that "" is going to be brought to the big screen.

The screen rights of "French Women" has been nabbed by prominent actress and her 2S Films producing partner Molly Smith who both are going to co-produce along with Aaron Geller and Darryl Porter from PorterGeller Entertainment. It will be developed into a romantic comedy project by "" screenwriter Heather Hach.

News
>
Music News
August 13, 2008 07:56:55 GMT
American R&B singer has just dropped his music video for single "Why Just Be Friends". The single which is taken from his upcoming "New Man" album, is planned to be released in late September via Kedar Entertainment. Meanwhile, the release date for the full album hasn't been fixed yet.

The video starts with a view of swimming pool full of people. It is then followed with a dance performance by some dancers wearing white shirts. The video co-stars an American sexy actress Claudia Jordan. She is seen in a white bikini, showing her sexy figure.

News
>
Music News
August 13, 2008 07:21:50 GMT
Despite the harsh critic received for her debut album, actress is planning on recording new tracks for her second album which has no title yet. She announces her plan about three months after her debut album "" was released in mid-May.

Scarlett admits that she looks forward to a chance of exploring her musical talent on another album. However, she says that she has no way to rush as she plans on another career path by stepping behind the camera. In an interview, she says, "I would love to do another album. Right now, though, I'd like to focus on developing something to direct."

News
>
Movie News
August 13, 2008 07:20:23 GMT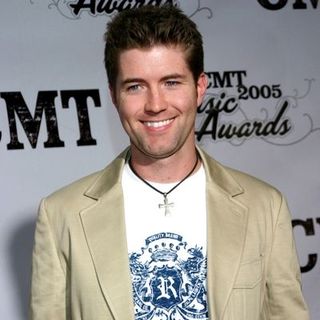 Many may have been aware with the fact that the deep-voiced country singer will be making his big screen debut as Billy Graham's music director, George Beverly Shea in an upcoming biopic "". What they may not know is the reason behind his involvement on the movie project.

Sharing his insight about his role in the film, the 2007 Grammy Awards-nominated singer revealed that his part is more like a tribute to the famed-as-spiritual adviser to multiple U.S. presidents evangelist and the prominent gospel singer/songwriter. "It was my way of honoring the legacy of George Beverly Shea and Billy Graham and what they've done in their lives and their careers and the lives they've touched - obviously including mine," he said.

News
>
Music News
August 13, 2008 06:57:23 GMT

Memphis rap group have recently finished their work on a new music video. The video is to support their collaboration with rapper and in single "That's Right", taken from their latest album '".

The video is shot inside a building in which the group are rapping verses from the single. The video is mostly displayed in a kind of old scene with mostly black and white color for its background.

News
>
Celebrity Gossip
August 13, 2008 06:53:46 GMT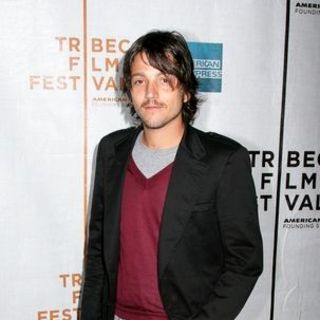 and Camila Sodi are proud new parents. The couple have welcomed the arrival of their first child together, a baby boy. A representative for his production company Canana Films confirmed the baby's birth Tuesday, August 12.

Details of the baby boy remained unknown since the representative didn't mention any. Neither Luna nor Sodi has offered comment on their newborn infant.

News
>
Celebrity Gossip
August 13, 2008 06:45:41 GMT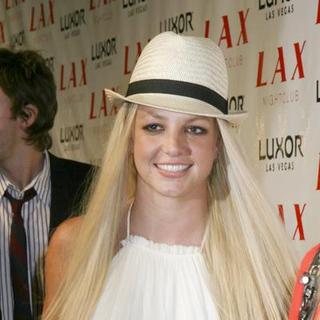 Bouncing back from her dark years, has been all over the town displaying her curvier and healthier body. That's not all though compared to her recent contribution, shooting two promotional comedy videos for the upcoming MTV Video Music Awards alongside British comedian . Greater than all, she has an exclusive interview with OK! magazine, her first ever interview in two years.

Britney, accompanied be her two young sons Sean Preston and Jayden James, graces the cover of the new issue of OK! The mother and sons are pictured in matching white outfits, with the boys wearing fedoras. "Britney Tells All About Her Boys and Her New Life," reads the tagline on the cover.