News
>
Celebrity Gossip
March 05, 2008 01:56:30 GMT
paid a visit to young leukemia patients at Xinhua Hospital, Shanghai on Tuesday, March 4. Hundreds of bystanders including staff, fans and the media hit the locale, desperate to catch a glimpse of the star thereby police had to be called in for crowd control.

The soccer stud was making an appearance at Xinhua Hospital to visit children with leukemia. Police were reportedly forced to close off several of the hospital's entrances and no one was allowed to enter or leave the wing for several hours.

News
>
Movie News
March 04, 2008 09:52:12 GMT

Noticing the overnight success garnered by after winning ITV's "Britain's Got Talent" in 2007 with his amazing tenor voice, Paramount Pictures are said to be developing a movie based on his unlikely success story "Untitled Paul Potts Project". According to Variety, the film will be produced by "American Idol" judge , who is the show creator as well as a judge.

The studio acquired the filming rights after the executives watch the YouTube clips taped by Potts' daughter. On the film's concept that managed to get its grips on Paramount, Cowell said, "Most of these calls result in absolutely nothing, but this company got that it's another 'Billy Elliot,' a story anyone in the world can understand. This was his last chance, and he literally decided to enter based on the toss of a coin. And despite his success off the back of the show, the only difference I see in him is that he got his teeth fixed."

News
>
Movie News
March 04, 2008 09:11:03 GMT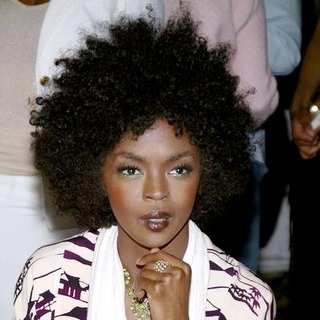 Following reports that the Weinstein Company have gotten the screen rights of 's biopic "Untitled Bob Marley Biopic", it is now said that the Grammy-winning hip-hop singer is considered to star in the drama film. According to Hollywood Reporter, the "Doo Wop (That Thing)" hitmaker is thought to be suitable to portray Marley's wife, Rita.

The 32-year-old singer who is married to Marley's son Rohan has been considered for the special role by Rita herself. On the matter, Rita who will act as the film's executive producer revealed, "Lauryn would be ideal [to play me]. She sees my life as her life." On other casting news, it was said that Marley's grandson Stefan is one of the perfect candidates to depict the reggae legend as he was described as a "spitting image of Bob" by Rita.

News
>
Celebrity Gossip
March 04, 2008 08:55:24 GMT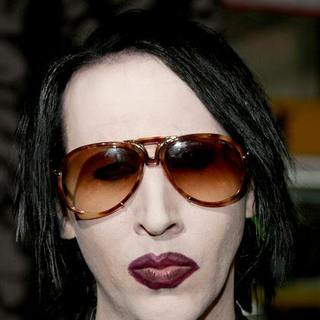 and are rumored to have been engaged. Not without reason, but the engagement rumors arose soon after the actress was spotted sporting a ring on her engagement finger.

Manson and Wood have been friends since the rocker asked her to appear in his upcoming horror film, "." She, moreover, has also posed for a watercolor he painted. After months of chatter and speculation, they finally came clean with their romance, with Monson telling France's Le Parisien newspaper in April 2007 that they started having an affair while he was still married to then wife .

News
>
Celebrity Gossip
March 04, 2008 08:35:00 GMT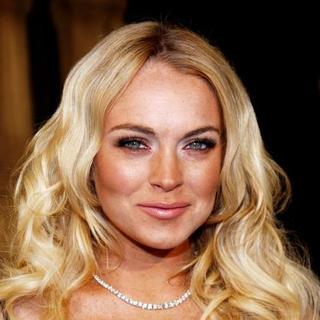 When it comes to the term "cash in while you're hot", is the expert. She's said to have been planning to bare even more by showing off photos of her tattoos now that her version of 's "The Last Sitting" proved so popular that the New York Magazine's Website crashed under the massive volume of hits.

LiLo is cashing in on the popularity of her recent nude photo shoot by hosting a photo exhibition inspired by her tattoos. The starlet will exhibit a series of "hand-selected" photos of her body art in New York on Thursday, March 6, the New York Post reports.

News
>
Music News
March 04, 2008 08:31:37 GMT
has been tapped to be one of the performers at the 21st Annual Nickelodeon Kids' Choice Awards which is held the end of this month on March 29. The singer who appeals to tweens, will perform live from UCLA's Pauley Pavilion, Los Angeles along with Nick's very own artist The Naked Brothers Band.

"Nickelodeon and the Kids' Choice Awards are about showcasing all things that are hot and now with kids, and Miley Cyrus and The Naked Brothers Band rule with our audience," said Paula Kaplan, Executive Vice President, Talent and General Manager, West Coast, Nickelodeon. "We are very excited that they'll perform live for the biggest kids' audience of the year, and that talent like , , , , , and many others yet to be announced, will join in the revelry and chaos on the night where Hollywood will meet the slime."

News
>
Movie News
March 04, 2008 08:28:02 GMT

The star of "" and the acclaimed actor have come aboard a new dramedy project entitled "". According to Variety, the two theps will be joined by , , , Jill Hennessy and in the Derick and Steven Martini's feature film project.

Though their characters in the film have yet to be known, Roberts and Baldwin will explore their acting skills in the coming-of-age film about the falling apart of two families due to problematic relationships, real estate problems and Lyme disease. On the choosing of Baldwin, Derrick revealed, "I didn't know him at the time, but when I wrote it, I had his voice in mind." Further, the director/screenwriter also explained that Baldwin has long been attached to the film as a producer stating, "He's hung in there through the ups and downs of funding."

News
>
Movie News
March 04, 2008 07:43:37 GMT
As dropped out from "", it was reported that "White Oleander" topliner is set to step into the part left by the "" star. Variety reported that the 28-year-old actress will take over the lead character in the Universal Pictures' horror project.

In the film, Lohman will be acting under the direction of "" helmer Sam Raimi. Additionally, she is scheduled to join the production which has been pushed back to March 31. Originally, the shooting of the film penned by Raimi and his brother Ivan should begin on March 17.

News
>
Music News
March 04, 2008 07:39:03 GMT

A new joint from has been released. The Reggaeton dropped the music video of "Somos De Calle" that is used as the soundtrack to his 2007 film, "".

The video was directed by Giorgie Rivera and takes set in the 1990. The title of the movie is often referenced in the clip. "Somos De Calle" along with other tracks used in the movie like "Impacto (Remix)", "La Fuga" and "Solido", will appear on album "Talento De Barrio Soundtrack" which will be released later this month.

News
>
Celebrity Gossip
March 04, 2008 07:32:22 GMT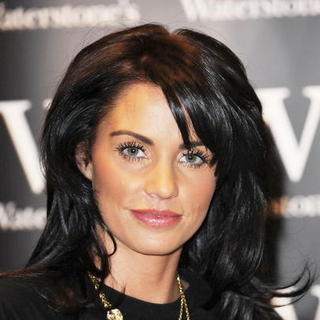 is buying her own private jet for 4.5 million pounds or $9 million. The British model reportedly is in the final stages of purchasing a Hawker 900 plane after growing annoyed at the cost of flights to transport her family around the world.

Katie and her singer hubby decided to splash out on the jet after looking at the sky-high figures for their family travel plans this year. The bill for the couple, their three children plus the kids' nannies reportedly came to a staggering 150,000 pounds for the 12-months period.

News
>
Movie News
March 04, 2008 07:16:26 GMT

Horror remake specialist Platinum Dunes has been reported to do a remake of the 1968's horror classic film by Roman Polanski "". According to ShockTillYouDrop, the studio has been in negotiation with Paramount Pictures to bring the Academy Award-nominated film back to the big screen, while its producers Brad Fuller and Andrew Form have started to look for writers.

"Rosemary's" is an adaptation film from Ira Levin's 1967 horror novel. It was originally starred by , John Cassavetes, Sidney Blackmer and Ruth Gordon. The horror film follows the story of a young couple, Guy and Rosemary, who moved to new apartment in Manhattan and experienced strange things, one of which cause Rosemary to be mysteriously pregnant.

News
>
Celebrity Gossip
March 04, 2008 06:47:02 GMT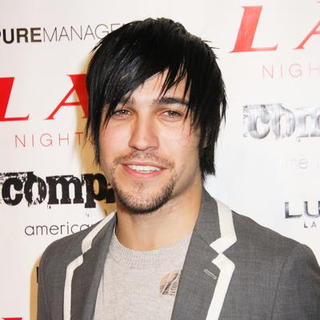 Is best known as the bassist, back-up vocalist, and primary lyricist of Chicago-based band , is branching out his career beyond the music industry. Has had his own line of fashion in addition to the "Angels & Kings" Bar which he opened in New York late April last year, the rocker is now opening a beauty parlor.

Wentz is opening a punk-themed unisex beauty parlor, The Clandestine Industries Salon, in his native Chicago. Stylist Ben Mollin has already been recruited to create a punk theme at the Clandestine Industries Salon, it has been claimed.

News
>
Movie News
March 04, 2008 06:46:31 GMT

The action thriller comedy "" has been set to be bowing in theaters on May 23, the same day as the release of "". According to Slash Film, the release date's announcement has been made by Uwe Boll, the mastermind behind the film, himself.

Quoting the director/producer of "", Slash noted, "On the Indiana Jones weekend - May 23 - we will go out and destroy Indiana Jones in the Box Office! We all know that Harrison Ford is older as my grandpa and his time is up - would Michael Moore say!" It was further claimed that the "" helmer commented, "Spielberg gets sloppy. We saw that with War of the Worlds (why the fuck the older brother survived?) and also in parts of Jaws, E.T., Munich etc.! My performance in Postal as 'Nazi Theme Park Owner' outperforms easily Ben Kingsley in Schindler's List!" Due to Boll's statement, it was reported that the fourth installment of "Indiana Jones" may be moved to another date to avoid competition from "Postal".

News
>
Movie News
March 04, 2008 06:15:52 GMT

Though "" was overshadowed by the Russian mobsters' film "" at the 28 Annual Genie Awards' nominations, it proved to many that it was worth to be praised as the romantic drama film swept away all of the nods given to it. On Monday, March 3, the Lions Gate Films' movie brought home 7 awards from the Canadian film award, including best film prize.

In nailing the top film kudo, the Alzheimer's drama beat out tough contenders, "Promises", "Shake Hands With the Devil", "L'age Des Tenebres" (Days of Darkness) and "Continental, Un Film Sans Fusil" (Continental, A Film Without Guns). Further, "Away" brought recognition to first-time director who nabbed the achievement in direction prize, the best adapted screenplay as well as the Claude Jutra Award that honors first-time filmmakers for their outstanding achievement.

News
>
Celebrity Gossip
March 04, 2008 05:58:16 GMT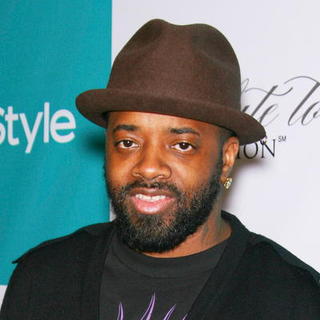 Rumor has it that is having problems with his vision after laser eye surgery. The platinum-selling producer is said to be suffering from serious complications following laser eye surgery two weeks ago.

Dupri was due to teach wannabes the path to success in a lecture titled "How to Get a Record Deal" back on February 28. He, however, was forced to cancel the lecture to have an undisclosed surgical procedure. The lecture is expected to be rescheduled in the coming weeks.