News
>
Music News
August 01, 2007 06:53:06 GMT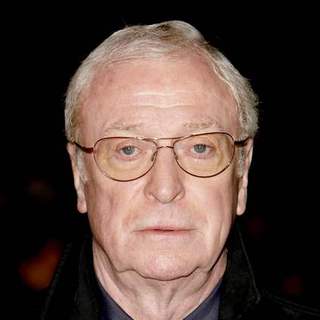 Excelling with his movie career, British actor indeed finds the pleasure of music listening. So avid was his knowledge on music that one day during a dinner with he didn't fail to name each tracks played on the background.

Since then the 74-year-old has been compiling a number of songs that will eventually make "Cained", an album containing tracks like Chicane's 'No Ordinary Morning', Felix Da Housecat's 'Sinnerman' and a song from Nina Simone.

News
>
Movie News
August 01, 2007 06:45:39 GMT

After struggling to get "Snow and the Seven" into the surface, Walt Disney Pictures finally is bringing the project into another phase of development as the studio has successfully tapped veteran music-video director Francis Lawrence to handle helming matters on the flick.

A live action East-meets-West take on the "Snow White" fairy tale, the fantasy adventure focuses on a British girl raised in 19th century Hong Kong who realizes that her destiny is to conquer an evil force. This thus leads her to get prepared to fight under the tutelage of seven Shaolin monks.

News
>
Music News
August 01, 2007 06:16:12 GMT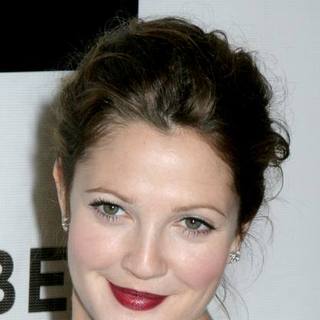 The '80s ambiance is brought back to life with the assistance from VH1 and . While still unknown if she's to appear on screen, Drew is the definite exec producer of a new VH1 reality show that will re-create old music videos.

'Clash of the Music Videos' presents episodes of participants willing to dig their talent to remake classic music videos from the '80s with limited budget. For each episode, there will be two contestants battling against each other where the winner will be picked by the stars appearing on the original videos.

News
>
Movie News
August 01, 2007 05:20:48 GMT

In anticipation to '' theatrical release, a soundtrack spawning beats by Andre Lockington (Xchange, , Saint Ralph) is brought on street to give early impact. The online release date is set for July 31 while the physical CD will be dropped August 7, just 3 days prior its movie release.

For this record alone, Lockington did a research on Japanese's Taiko and Sudanese percussion that will serve the basis of the whole orchestral arrangement. The overall sound of the scores is the meeting between modern digital vibe and medieval instruments.

News
>
Celebrity Gossip
August 01, 2007 05:16:18 GMT
He wants her to want him back. Pate Doherty has desperately begged former girlfriend to take him back despite report he's back with ex-girlfriend Nadine Ruddy, proclaiming his pleas in an interview with the Daily Mirror, which the British supermodel buys every morning.

"I love her with all my heart. I like the way she walks and talks. I love her bones. I love her brain," the frontman told the paper. "Kate has broken my heart. There's been this lockdown and I can't get hold of her. This is the only way I can get through. I need her to know that she's out of her f***ing mind. Kate, if you love me then realize I don't want any other girl."

News
>
Music News
August 01, 2007 04:39:22 GMT
Rock legend is only few months away from releasing their first studio album in almost three decades. Tentatively titling the album "The Long Road to Eden", the band has just finished the vocals and mixing. Guitarist Joe Walsh said, "We're all finally signing off on it."

What resulted in the five years of work is a new direction that Walsh described "hard to compare to anything that I hear out there now." All of the songs are said to be self-written by the band's present line-up (Walsh, Glenn Frey, Timothy B. Schmit, Don Henley) and Walsh in particular avoids ballad to go for rock'n'roll. "We need some stuff we can play live," he said, "so I made sure there was that element in the record."

News
>
Movie News
August 01, 2007 04:29:53 GMT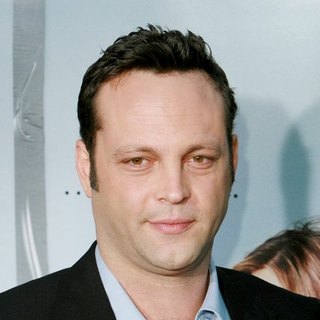 Appears to be keen enough to plant his name firmly in producing field, "" star has struck a two-year, first-look producing deal with Universal Pictures through his Wild West Picture Show Productions.

The funnyman and the giant film company will reportedly kick off the pact with three big screen features, each of which could be a starring vehicle for the actor. Already in development stage is "", a high-concept comedy based on idea hatched by Vaughn which will have its script penned by Dana Fox, who has also been tapped to write for "".

News
>
Celebrity Gossip
August 01, 2007 04:26:40 GMT

In another dose of bad news from , the troubled pop star is about to face a legal suit of threatening to kill paparazzi. Andrew Deetz, a photographer who was beaten by her bodyguard Cesar Julio Camera on Thursday July 19th, is going to sue the singer over claimed she cursed and yelled at him "I am going to kill you!"

Deetz, 24, and pal Kyle Henderson, 23, were trying to take pictures of Spears as she and sons, Sean Preston and Jayden James, left the spa at the Wynn Las Vegas casino-hotel around 11:30 a.m. accompanied by two bodyguards, when one of them, both of whom work for a celebrity photography company called Flynet Pictures, bumped into Camera, who was holding son Sean.

News
>
Celebrity Gossip
August 01, 2007 03:55:28 GMT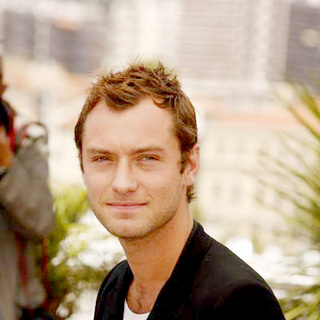 Less than twenty four hours after rumors on him dating hit the street, popped out with his denial. Contrary to heavy media reports, the British actor claimed he's not dating the actress, insisting they're just friends.

Law and Diaz sparked romance rumors after they were reported to have fallen in love with each other since they were co-stars in the 2006 comedy romance "". "Cameron and Jude really bonded while working together but now that friendship has turned to romance," News of the World quoted a source as saying.

News
>
Movie News
August 01, 2007 03:28:48 GMT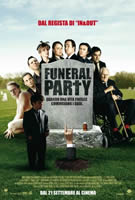 Arranging a high-profile list of film features showcased, organizers of the Deauville Festival of American Cinema have finally unveiled the lineup on Monday, July 30 in their celebration of the event for the thirty-third time this year.

While includes recent U.S. releases of "", "", and "", the festival delightfully gives large portion to the new Hollywood fare, listing up those such as "", "", "", and "."

News
>
Celebrity Gossip
August 01, 2007 03:25:00 GMT

What a difference words can make. Instead of claiming his wedding was "canceled," would rather say it was "postponed". Days after the shocking postponement of his wedding to pregnant fiancee Tameka Foster, the R&B star breaks his silence.

While talk is heating up that Usher and Tameka are no longer together soon after they called of their weekend wedding, the star insisted they are still happily together and most of all still planning to walk down the aisle.

News
>
Movie News
August 01, 2007 03:08:00 GMT

This probably could be one good strategy worth to apply on in Hollywood film industry. Screen Gems has been reported to join forces with Maxim magazine to work together on making a new big screen feature under its banner, with Melissa Carter set to pen the screenplay.

Slated to be released under the title of "", the project is learned to center on a gorgeous transfer student who determines to keep her virginity and get all the promiscuous girls in school to abstain from sex. In response, the popular boys there ask the school stud to try to bed the girl and so, end her "virginity rocks" campaign.

News
>
Movie News
August 01, 2007 02:34:00 GMT

Recently reported to give up his directing stint in "", Carl Franklin turns out to have found another potential vehicle to ride. The Hollywood Reporter has learned that the Richmond-born filmmaker is about to direct New Line Cinema's thriller "."

Inspired by true events chronicled in a PBS "Frontline" documentary, pic concerns a devoted father whose son faces thirty years jail sentence after being set up in a drug deal. Determining to reveal the truth, the man then boldly goes undercover in the drug world to make a bust that will free his son.

News
>
Celebrity Gossip
August 01, 2007 02:32:07 GMT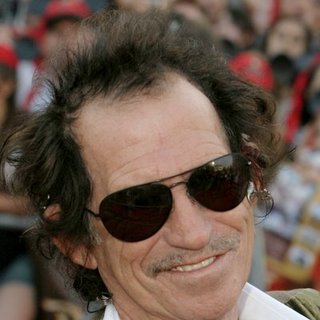 Remember when we first reported that of English rock band worked on an autobiography? Here we bring you further details on the project. The guitarist is said to have signed a more than $7 million deal to finish the book.

The memoir, slated to be published by Little, Brown and Co. in the fall of 2010, is described as a tome that will trace Richards trek from cherubic choirboy to rock 'n' roll survivor. "It will be his life's story," the New York-based publisher said Tuesday July 31st. "For nearly 50 years, he has been at the very center of the vortex of stardom and of entertainment as a cultural force. He's a thread running through the whole thing."

News
>
Movie News
August 01, 2007 02:02:43 GMT

Making quite a surprising move in sparking a new project, Universal Pictures is on its way to develop "", a remake to the 2005 Japanese action hit of which rights it has successfully obtained from Shociku, the company producing the movie based on Futaro Yamada's novel "The Kouga Ninja Scrolls."

In working on the project, the studio has already appointed Max Makowski to both pen and direct with Circle of Confusion and Spitfire Pictures producing. Makowski, whose latest big screen work was action comedy "One Last Dance", is said to begin working on the script immediately in hopes it can begin production early next year, infusing the film with elements from Asian gangster and ninja genres.