News
>
Music News
August 21, 2008 06:04:19 GMT

As posted on their , heavy metal band have announced to withdraw their performance at Reading and Leeds Festival because their drummer Joey Jordison's ankle is injured. They say that the cancellation is to prevent further permanent and more serious damage as it has been advised by Joey's doctor. "We have been forced to cancel our imminent European festival appearances at Leeds, Reading," they wrote, "Joey Jordison broke his ankle and doctors have advised Joey to stay off his leg for 4-6 weeks to prevent further injury."

The band were supposed to perform at Leeds, West Yorkshire on Friday, August 22 with other rock bands, such as , , , and many more. They have also been scheduled to take stage three at Reading, Berkshire on Sunday, August 24. With tickets for both shows have reportedly been sold out, the band apologize for their pulling-off. "Canceling shows is never an easy decision and we apologize to all our fans, friends, and family for not being there to throw down with you," said the band to express their regret.

News
>
Music News
August 21, 2008 04:47:22 GMT

's fifth studio album is taking shape with the revelation of its title and release date. The latest effort will be titled "" and released on October 28 through LaFace/Zomba. The first single "So What" has been earlier this month and has entered the Billboard Pop 100 at number 59. It takes a jab at her ex-husband Carey Hart in the verse that says "I guess I just lost my husband. I don't know where he went. So I'm gonna drink my money. I'm not gonna pay his rent (nope)... I hate marriage."

Pink, real name Alecia Moore, will premiere the music video for "So What" on FNMTV on Friday, August 22 at 8:00 P.M. EST and the channel will then run it for a special 72 hours broadcast. Photos from the video's scenes have been circulating online, showing the singer on board a John Deere tractor lawnmower drinking vodka straight from the bottle in the middle of a busy road.

News
>
Movie News
August 21, 2008 04:46:53 GMT
Since the news about 20th Century Fox from distributing the much anticipated "" hit, fans quickly respond with an outrage and plan to boycott Fox's "". However, a recent report from Entertainment Weekly suggested that the previous reports may not be accurate noting that Fox are not looking to stop the Zack Snyder's movie from being released.

A source close to Fox revealed that the studio's intention with the lawsuit is only to gain affirmation of ownership which may result in cash settlement or distribution rights of the movie. "Of course we are concerned about the fans; however, any disappointment from the core fans should not be directed toward Fox," the source told EW. "What we are doing is seeking to enforce our distribution rights to 'Watchmen.' Legal copyright ownership should not just be swept under the rug and ignored."

News
>
Celebrity Gossip
August 21, 2008 04:32:40 GMT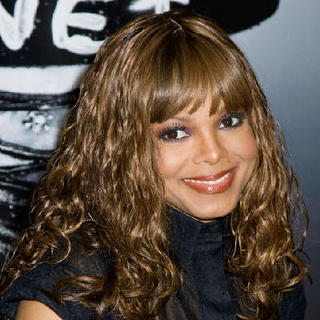 The planned lingerie line, reportedly is working on, has come to fruition. Speaking about the project, the singer shares details of her design in a press conference with USA Today, detailing on the line's name, launching date, concept and many more.

"People have come to me with other ideas, but lingerie is a passion for me, and just like music and acting, I can't do it unless I put into it," so Janet said on starting her own line of lingerie. Naming the line after her 1987 hit, "Pleasure Principle", Janet creates it with the help of Australian lingerie designer Bruno Schiavi, who helps designing "Dr. 90210" doc Robert Rey's line, called Dr. Rey's Shapewear.

News
>
Music News
August 21, 2008 04:24:06 GMT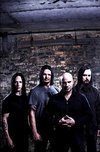 A month after their fourth studio "" album was officially released on June 3, with opening sales of 253,000 units, rock band continue their promotional project by placing a music video for first single "Indestructible" this week. According to their frontman David Draiman, the record means to inspire strength and to strip any human fear.

The music video, which is directed by Noble Jones, is describing a high-concept of battle scenes, which is adapted from the scenes of big screen "300". The video displays the band, playing the music section with David's vocal performance highlight. The scene is then cut with images of ancient warriors, running to the hill. The rest of the video mostly tells about war progression throughout history, starting from basic fighting with spears, and arrows, to modern battle which uses modern machinery such as guns.

News
>
Movie News
August 21, 2008 03:36:42 GMT

Following the revealing of "" in July, two new behind-the-scene clips of the upcoming drama biopic about the 43rd U.S. President from noted filmmaker Oliver Stone have been unearthed. The two videos come courtesy of Access Hollywood via Trailer Addict.

The first clip displays the B-Roll footages in which George Bush's depicter can be seen filming the scene where President Bush is delivering a speech. Meanwhile, the second one exposes the scene where Bush practices a parachute landing into the water. It also includes an interview with Stone and Brolin.

News
>
Celebrity Gossip
August 21, 2008 03:17:00 GMT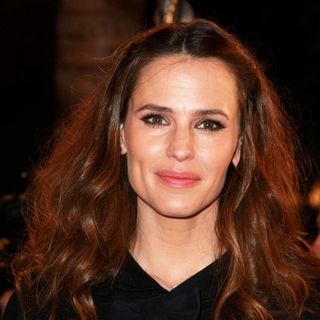 Ending weeks of chatter and speculation on an apparent second pregnancy, finally breaks her silence and officially confirms during an interview with Access Hollywood's Tony Potts that she and husband are expecting their second child. She, furthermore, also opens up about their feeling of the upcoming addition to their clan.

Expecting a verification on the actress' second pregnancy, Tony purposely congratulated Garner. She remained coy at first, asking him back "For what?" When Tony said for her baby number two, Garner jokingly told him, "Oh I'm not pregnant. I just had a lot of carbs for breakfast. It's just - what do they call it? A breakfast pouch? Bunch?"

News
>
Music News
August 21, 2008 03:13:06 GMT

Following Nielsen SoundScan , saying that will score their first number one at Billboard Hot 200 chart with "", the boy band trio have indeed landed the third studio set at the top spot this week. Their album, which sold a total of 200,000 units on its first day of release, now bows with a remarkable 525,000 copies. Another record set by the band is that they have also rounded at number eight with soundtrack album of "Camp Rock" with 50,000 copies on sale. On top of that, the boys' 2007 self-titled effort also rises to number ten at the same chart after selling another 31,000 units.

This all then make their latest set as the third-highest opening week of the year 2008, just behind 's "", which sold over 1,006,000 copies and 's "" which selling point is 721,000. They also become the second sibling group to top the chart since reigned supreme in the 1970s.

News
>
Celebrity Gossip
August 21, 2008 03:10:01 GMT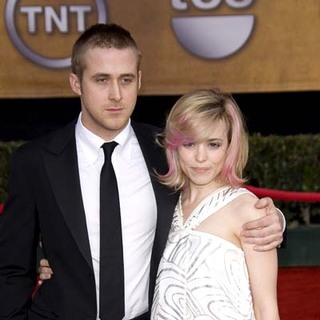 Adding fuel to rumors on the street that they have rekindled their broken love relationship, and have been seen spending time together again. Instead of simply enjoying each other's company, they have been spotted getting cozy.

Ryan and Rachel are former couple. They began dating in 2004 after becoming co-stars in the drama flick "". The two split back in 2007, giving no single clue on why they decided to go separate ways.

News
>
Movie News
August 21, 2008 03:07:37 GMT

The romantic drama movie based on Nicholas Sparks' best-selling novel of the same name, "", has just gotten its extended trailer. Nearly four minutes long, the brand new video brings in fresh unseen footages and works as the extended version of the first trailer.

"Rodanthe" tells the story of troubled souls, Adrienne Willis and Dr. Paul Flanner, who bump to each other when a major storm hits the tiny coastal town of Rodanthe. Adrienne escapes to the town to retreat from the conflicts happening in her life, while Flanner comes there to deal with his own crisis of conscience. Stuck in the inn together, they find comfort in each other and their lives are changed forever in that one magical weekend.

News
>
Music News
August 21, 2008 02:38:36 GMT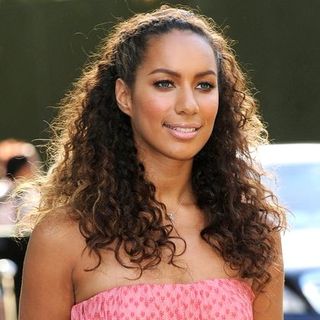 It has been reported sometime ago that will appear at the closing ceremony of Beijing Olympic Games on August 24, performing a duet with 's guitarist, . It is now revealed that the spectacular collaboration will present a version of Zeppelin's 1969 song "Whole Lotta Love".

The play set was supposed to be a top secret but it was unveiled by one of the musicians who will support them in the performance. Bassist Guy Pratt who has worked with numerous rock stars, spilled on , "You may also be interested to know that when Jimmy Page and Leona Lewis perform Whole Lotta Love at the end of the Olympics, that's me playing bass on it." Still, there is no confirmation from the show's organizer regarding the song.

News
>
Movie News
August 21, 2008 02:30:50 GMT

While many are still trying to gather more bits about the storyline of the latest "Terminator" installment, "", from any where they can, one particular place possibly missed out is from the title itself. Talking about the forthcoming action movie, director McG hinted that the title of the movie means more than a mere designation.

To MTV News, the 40-year-old filmmaker suggested that the "Salvation" in "Terminator Salvation" withholds a broad message of the second chance human gets after the apocalypse. "Even though we may sin, ultimately we deserve a second chance," explained McG. It is then explained that the using of the title to decipher the plot is similar to "Terminator 2: Judgment Day" when the "Judgment Day" became the shorthand of the apocalypse.

News
>
Celebrity Gossip
August 21, 2008 02:10:16 GMT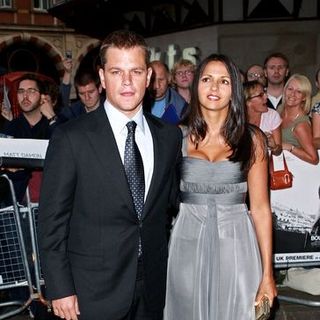 The other Damon's baby has been born. and his wife Luciana Bozan Barroso welcomed the arrival of their second daughter into the world on Wednesday, August 20.

The newborn infant, who's named Gia Zavala, was born at Memorial Regional Hospital in South Florida, so Jennifer Allen, a representative for the movie hunk, confirmed. "Everyone's doing great," the representative stated, adding that Gia "is a healthy baby girl."

News
>
Celebrity Gossip
August 21, 2008 02:02:50 GMT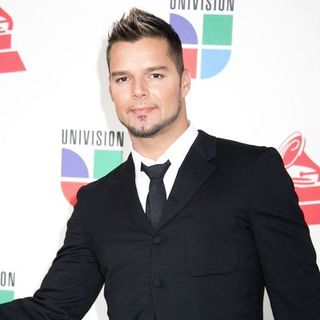 is a father for the first time. The Puerto Rican singer has become a father to twin boys via surrogate mother a few weeks ago. Concerning his new role, he reportedly will take a year off from music industry to be a full-time dad and raise the babies.

Confirming the arrival of the twins, a representative for Martin revealed to People "In recent weeks, Ricky Martin became a proud father by the birth of twin sons." The representative furthermore said, "The children, delivered via gestational surrogacy, are healthy and already under Ricky's full-time care" adding that "Ricky is elated to begin this new chapter in his life as a parent and will be spending the remainder of the year out of the public spotlight in order to spend time with his children."

News
>
Music News
August 21, 2008 01:37:26 GMT
Rapper Alfamega from Grand Hustle's recording company has just released a music video in order to promote his brand new single called "Uh Huh". The star makes a step-out appearance with co-CEO of the Grand Hustle, rap star on the song. Besides that, DJ Drama, who is best known for his mixtapes work, also contributes his song-writing credit on the track. "Uh Huh" is scheduled to be listed on Alfamega's debut album entitled "I Am Alfamega", which will be dropped to the market on October 14.

The music video starts with Alfamega buying gasoline for his blue car. Then, he with a sexy young woman, who is sitting next to him on the passenger seat, drive around the town, followed by his friends, driving different cars. Some scenes show a crowd of people staring at the rapper, who is doing his rapping thing on the sidewalk of a town. Some of the people in the crowd are pretty much carried away with his song so they share some dancing performance with the rapper.