News
>
Music News
June 10, 2008 07:57:55 GMT

More great news come for English rock band , as the latest report suggested that their upcoming record "" could become the biggest selling album this year. According to Play.com the band's new LP, which is set to due on June 17, has been pre-ordered more than any other artists' albums on the website's list.

Play.com also claimed that the average of "Viva la Vida"'s pre-order is one in every minute and it is set to beat earlier sales record which was held by with her "". Confirming the news, the site's head of music, Helen Marquis, said, "We have not seen an album pre-order to quite these levels before. The previous record holder was Leona Lewis."

News
>
Celebrity Gossip
June 10, 2008 07:38:20 GMT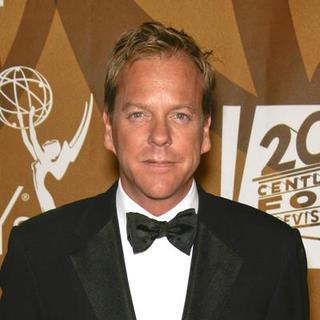 Is third time really a charm for ? The "24" star is said to be getting married once again.

Has already had two failed marriages apparently won't stop his step to move on, finding himself a new love. Now that he has found one in current girlfriend, Siobhan Bonnouvrier, he's reported to have been planning to marry the magazine editor.

News
>
Music News
June 10, 2008 07:25:49 GMT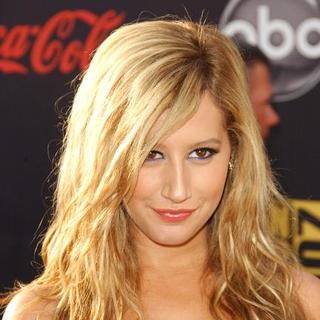 Star of the hit Disney TV movie "High School Musical", , is going '80s for her new music project. The pop singer reportedly has just finished recording some cover songs from famous '80s singers such as Rick Astley, Cindy Lauper, and .

The hit songs that she covers are "Heaven Is a Place on Earth" (Belinda), "I Wanna Dance With Somebody" (Whitney), "Never Gonna Give You Up" (Rick), "Time After Time" (Cindy) plus one track from Cathy Dennis titled "Too Many Walls". All of the tracks are recorded for the promo of Degree Girl deodorant, which Ashley is being contracted to.

News
>
Movie News
June 10, 2008 07:19:59 GMT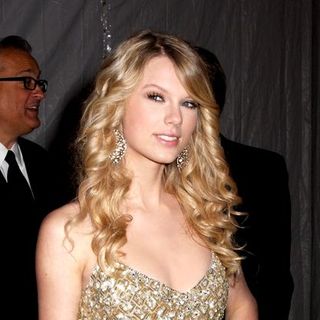 Setting the movie at the home of country music, Nashville, Tennessee, it shouldn't be a surprise that the movie adaptation of Disney's hit series will be swarmed with country stars. Following earlier report about the joining in of notable country band , it is unearthed that the rising country star will also make a cameo appearance in "".

Confirmation words regarding the matter came straight from the Top New Female Vocalist winner of 2008 Academy of Country Music Awards when she talked to People. "I'm making a cameo so I'm so excited about that. I'm playing one of my own songs and just in the background of one of the scenes," so claimed the songstress. Talking further about her minor role in the movie, the "Our Song" singer said, "I'm just like the bar band, which is kinda fun."

News
>
Celebrity Gossip
June 10, 2008 06:46:22 GMT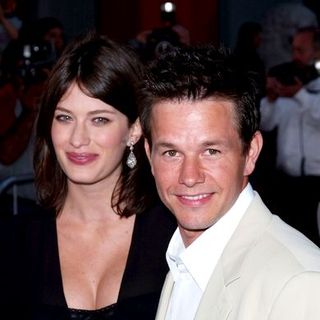 Already have one son and one daughter, and his longtime girlfriend, model Rhea Durham, are about to add at least one more child into their expanding family. The actor has confirmed he and Rhea are expecting their third child together.

Wahlberg shared the news to People in L.A. Monday, June 9 amidst promoting his new film, "". Furthermore revealed he and Rhea won't stop at three, the movie star went on saying, "When the kids are good, we want eight or nine. When they're bad, we [want] to stop at three."

News
>
Movie News
June 10, 2008 06:33:13 GMT

After including his latest period drama movie into the competition at the 61st Cannes Film Festival, the awards-winning filmmaker seems to finally be ready to present "" to the public. A new report coming out about the movie unveiled that Universal Pictures have given specific release date to the tidbit.

The thriller movie starring and supported by and among others has now been set to have its limited release on October 24. Additionally, following the limited viewing, the film will be widely screened in theaters across the country a week after the limited release on October 31.

News
>
Music News
June 10, 2008 06:25:32 GMT

Punk rock band have finally premiered their new music video on Monday, June 9 via IGN.com. The new clip was made for their first single "Hammerhead" and directed by Teqtonic.

The new clip features a 3D animation that shows animated people and animals, such as birds and robotic dogs. The story seems related to war as it features lots of army and military scenes. The end of the video sees a beautiful scenery of the sky at sunset.

News
>
Movie News
June 10, 2008 05:11:21 GMT

Back when science fiction movie "" was still a mere plan, it was reported that the filmmakers behind the tidbit had an idea to make it three-set movies. Still, the decision on the continuity of the film all depends on the reception gathered by the Doug Liman-directed flick. Receiving bad reviews from box office watchers, the action-packed movie proved them wrong by pulling in worldwide revenue of $221.5 million and thus opened a chance for sequel. But, for months, there is no talks about it raising questions whether the movie will stick on its original plan.

Providing a light to the mystery surrounding the sequel, recently speculation over the possibility of "" development surfaced as "Jumper" star addressed the issue. In an interview with Sun Media about the possibility of the follow-up movie, the depicter of Anakin Skywalker a.k.a. Darth Vader in the "Star Wars" prequel trilogy insisted that the talks about the sequel have been brought up. "We're talking about it," stated the 27-year-old Canadian actor. "I know that they're having those conversations, I hear about them." He further added, "It was set up to become that - a trilogy - if it did well. And I think they're happy with how it did so they want to make another one. But I don't think they're rushing to get into production."

News
>
Celebrity Gossip
June 10, 2008 05:05:09 GMT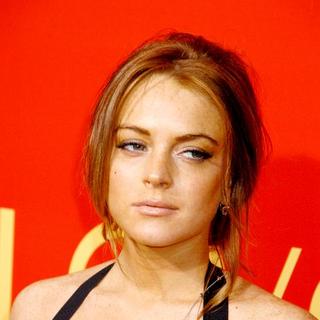 Has a very notable name in Hollywood entertainment industry, surely is no stranger to modeling major international fashion brands including Miu Miu, Versace and Donna Karan just to name a few. And bringing her individual style sense into another level, the singer-actress is fronting her first official ad campaign in the U.K., being recruited as the face of Visa Swap 2008 fashion event.

Visa Swap campaign is an initiative to encourage Britain to donate unwanted designer and qualified high-street clothes, bags and shoes to the Visa Swap Pop-up store in London's Covent Garden in June and July. Participants are then issued with points, put onto a Visa card which can be used to buy other vintage and second hand gems dropped off by fellow fashion fans. All items which remain unswapped will be donated to a clothing charity.

News
>
Music News
June 10, 2008 04:22:30 GMT
Latest news comes from camp, revealing that Sarah Harding has now followed her band mates, , and Nicola Roberts' footsteps by recording a solo project. Sarah has just recorded a song collaborating with nu-rave band the Filthy Dukes.

The pop singer's new single will appear on the soundtrack of a new movie titled "". Confirming the news a source told the Mirror.co.uk, "It is a really exciting project for Sarah to be involved with. She was chuffed to be approached and recognised as a singer in her own right." Moreover, the source also said that the British singer's new project will be "a springboard for other things."

News
>
Movie News
June 10, 2008 04:15:29 GMT
Following the massive success of "" at the box office, Marvel Entertainment have come quick to set the follow-up film, "". About a month from the release of the first movie about superhero in iron suit, the sequel has started to take its shape with the official release date set on April 30, 2010 and the strong possibility of the principal cast's return and of the future possible villains. But, one other important thing that is still left hanging is the fate of director .

For weeks, the filmmaker known for his work in holiday comedy movie "" has stated that he is yet to be officially signed to return for the second "Iron Man" movie project despite his excitement. Now, it seems that the 41-year-old may get sidetracked from the sequel. Asked about his interest in working for "" during a green carpet interview with MTV at the of "", the director who appears in a number of feature films stated that he is still very much interested in working for the superhero flick, but insisted that with the tight release schedule between "Iron Man 2" and "Avengers", he may have to choose either one.

News
>
Celebrity Gossip
June 10, 2008 03:57:54 GMT
The meltdown continues in 's life. In the wake of the release of her shameful video which shows her being surrounded by evidence of drugs and singing racist chants, new report surfaces by the hour that her incarcerated husband Blake Fielder-Civil pleads guilty to grievous bodily harm (GBH) and conspiring to pervert the course of justice, stemmed from a pub brawl back in 2006.

Blake and three other co-defendants related to the case initially pleaded guilty last week, but Justice David Radford barred the release of the news taking into account that the pub manager whom they targeted, James King, is facing a separate trial. The restriction, nevertheless, was lifted Monday, June 9, an official at Snaresbrook Crown Court, east London, said.

News
>
Celebrity Gossip
June 10, 2008 03:37:38 GMT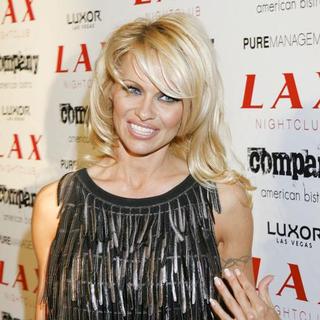 It appears that is so devoted to that she willingly auctions off her 2000 Dodge Viper and donates all the proceeds to the animal rights organization. "I've been working with PETA for 15 years," so she said to the Associated Press about the auction. "They're kind of my ethical advisers. With them, I see actual results."

The vehicle, which is said to play a significant role in Pammy's forthcoming E! series, "Pam: Girl on the Loose," will be among the offerings at ' Summer Entertainment Sale of Hollywood memorabilia, which is set to be held June 21 and 22 at the Planet Hollywood Resort & Casino in Las Vegas. The car will go under the hammer alongside other items that include Alfred Hitchcock's driver's license, personal snapshots of and Sammy Davis, Jr. and an original "Ben Hur" script signed by Charlton Heston.

News
>
Music News
June 10, 2008 03:27:30 GMT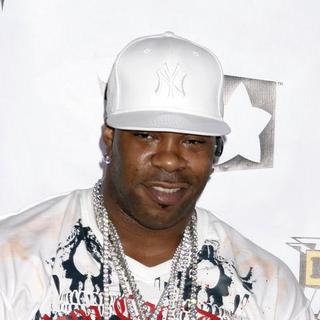 Following the latest trend on the music industry, has now joined , and 's footsteps by pushing back his new album's release date. Busta's upcoming set "" that was scheduled to drop on July 1 will be delayed for about 6-8 more weeks.

The rapper himself has confirmed about that news, in a recent interview with New York's radio Hot 97 stating that some music samples problems are behind the delay. "We just pushed about six to eight weeks because we having a little issue with two samples that I'm about eight five percent away getting cleared. I don't wanna change the songs because it'll change the feel of the record," Busta said.

News
>
Movie News
June 10, 2008 03:15:28 GMT
A brand new trailer for "", a drama movie starring and , have been released. The video footage compiled of the clips from Samuel Goldwyn Films' tidbit brings viewers closer to the romantic and passionate story between a college professor David Kepesh and a beautiful young woman Consuela Castillo.

The trailer exposes the life of Kepesh before and after he met the woman who will change his life. Opened with compilation of clips showing Kepesh romancing different women, the video footage builds up displaying the attraction between him and Castillo and showing his mixed feeling towards her.